Understanding the basics of digital marketing for small business is a must for entrepreneurs. Once upon a time, the logistics of marketing your small business were pretty straightforward.

You advertised in the local newspaper, occasionally splurging for an insert in a penny saver direct mail campaign.

That's how people learned about your business. If they liked your products and services, they'd tell a friend, and word of mouth spread.
‍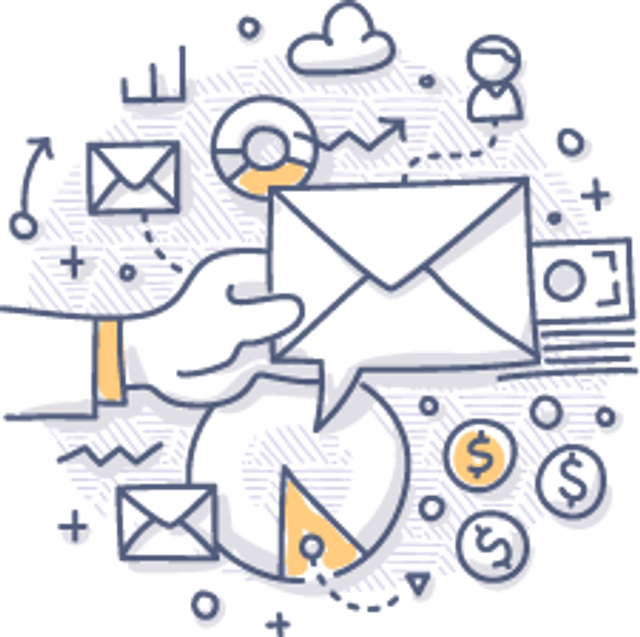 Business Basics Still Apply

Many of those same principles apply to owning a small business today.

But the platforms have changed… and so have the number of decisions facing small business owners.

Instead of advertising in local newspapers, there are a variety of targeted digital advertising options to help customers find you.

Online reviews on Google Business or Yelp have replaced word-of-mouth marketing. Automated email software makes it easy to keep in touch with old customers as well as attract new prospects. And, since the reach of the web is global, you no longer have to rely on only local customers to support your business.
The world is your oyster! And digital marketing is the key to cracking it wide open.
‍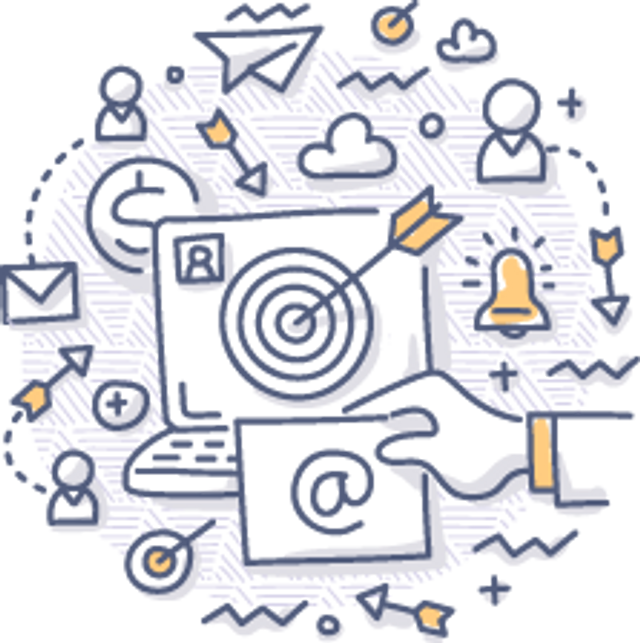 What Is Digital Marketing For Small Business?

Digital marketing for small business means using electronic tools — from emails to social media posts — to spread your message to your audience.

Digital marketing channels small businesses invest the most: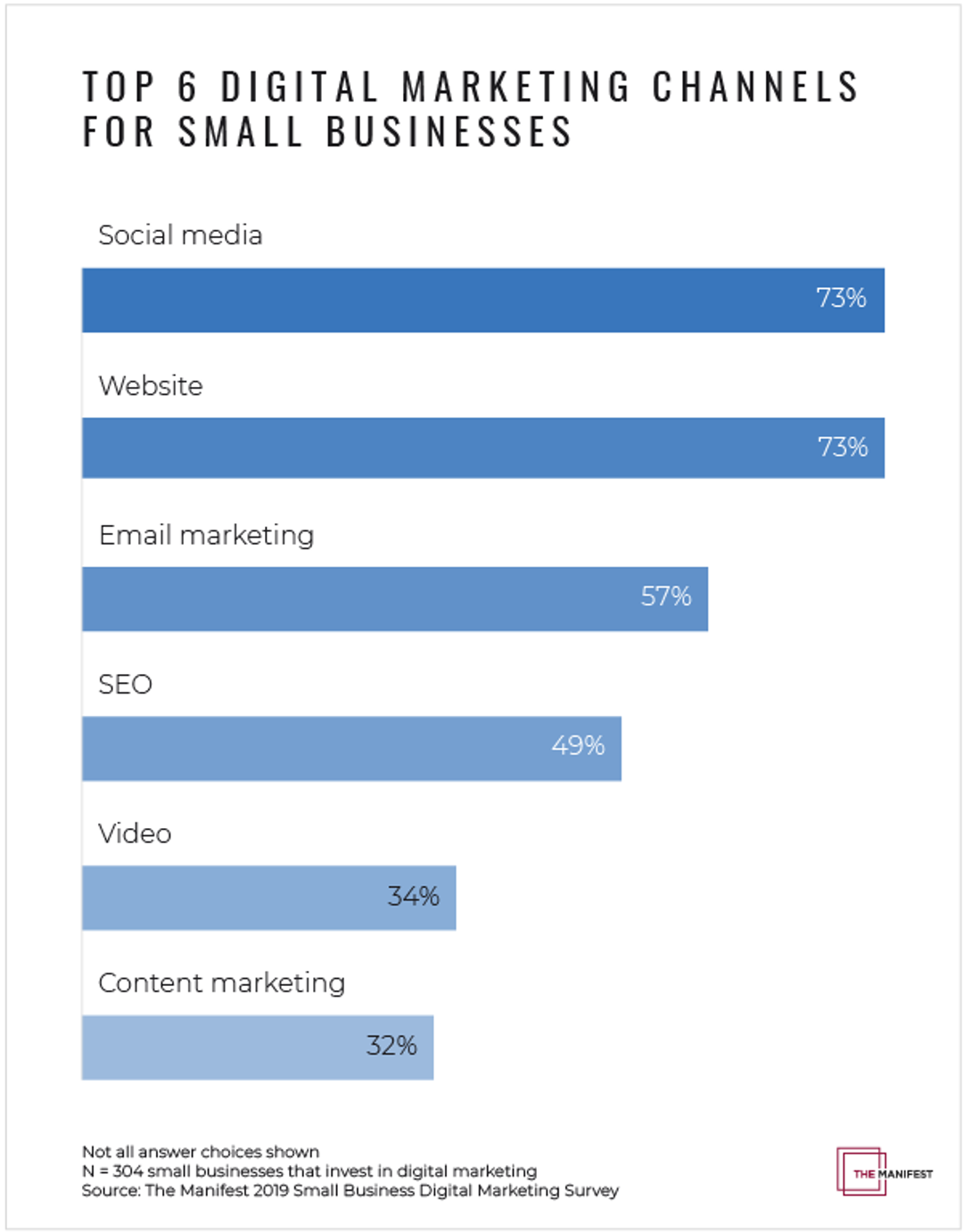 For small businesses owners, digital marketing is a way to level the playing field and get on equal footing with the "big boys" in your industry.

Sure, big companies have bigger marketing budgets, but you're smart and you know your customer's needs. Using a combination of digital tools, you can carve out a niche for your business that the big corporations have overlooked.

Find your business edge — lower prices, better service, unique products — and let digital marketing be your mouthpiece to the world.
‍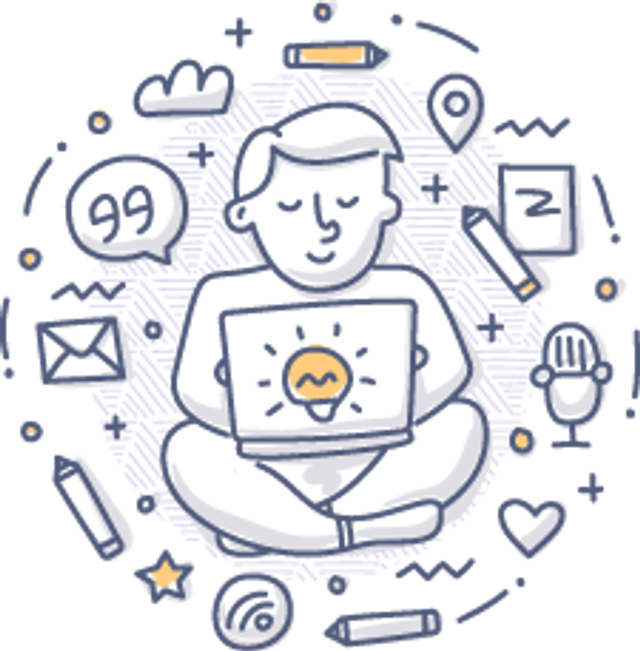 Benefits of Digital Marketing

Digital marketing for small business has a variety of benefits over traditional marketing, the most significant of which is your business's ability to compete with global brands on a global level.

But you don't have to conquer the world right from the start.

Digital marketing is scalable, so you can start small and personal and grow your digital marketing platform as your business grows.

Other benefits of digital marketing for small business include:

Affordability and ROI

Digital marketing is also relatively affordable and offers a better return on investment (ROI).

This is because digital marketing allows you to get your ads before an interested audience. For example, according to the Litmus report, email marketing has a 3600% ROI!

Personalization

Once you've built a customer base, you can segment it further to make your marketing more personal. ("Hey Joe, we noticed you haven't ordered shoes since last June. How's that pair of loafers you bought three years ago holding up?")

Measurability

Another benefit of digital marketing is that it allows you to analyze customer data and measure the results of your marketing efforts. What works and what doesn't?

Software like Google Analytics and Google Tag Manager will help you find out.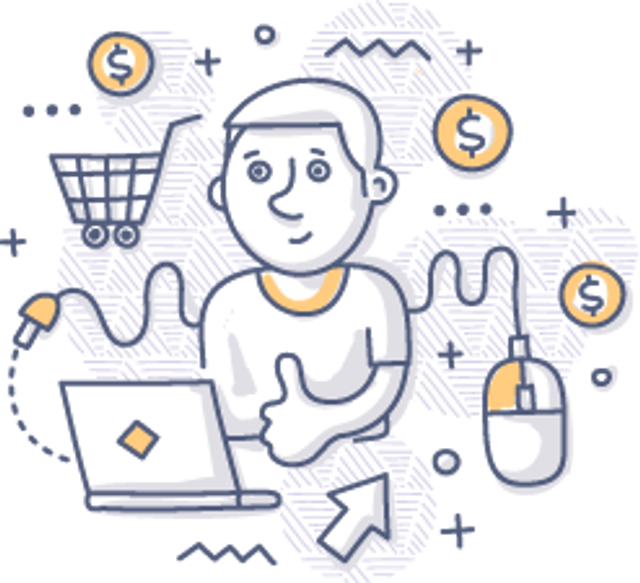 Creating Your Digital Brand

Every business needs a strong, recognizable brand.

It's especially important for small businesses to create a brand that stands out in the marketplace. Online or off, your small business needs a solid brand strategy.

The digital marketplace is no different, except the importance of your digital brand is magnified.

Digital brands need to make an impression in a fraction of a second and offer levels of discovery to draw people in deeper.

And it can't be fluff — unless it's really heartwarming or really funny.

People want some substance to their content otherwise, you're wasting their time.
Your Brand, Your Message
Your digital brand is more than just your logo (though designing a great logo is hugely important). It's your message, your personality — it's everything you want customers to know about your product or services.

What is the tone of your blog and social media posts? Fun? Formal? Informative? Any combination of these?

Whatever it is, it should accurately reflect what your company is all about and let potential customers know what to expect. Everyone loves a good story.

What is yours? What are the core values of your company?

Developing your story is part of developing your brand. Let your customers in on the journey, where you've come from, and where you're going. Don't plug, just talk.

Although digital marketing reaps the benefits of computer automation, it's important to stay human.

Act, speak, and behave like a human being — it will attract other humans.
The Human Touch
While this article is focused on digital marketing for small business, don't underestimate the power of traditional print marketing. Direct mail still works! So do print ads. In a world where people are overwhelmed by digital advertising, a print advertisement resonates decisively, creating a lasting impression. Putting a physical offer — or a coupon — in people's hands will bring people through your company's front door … whether it's a brick-and-mortar business or a virtual storefront.

It's true that print can be costly for small businesses, but there are always ways to do it cost-effectively. For example, look for alternative printer suppliers (e.g. Toner Buzz) that offer better prices or use economical fonts and colors that require less ink.

Digital marketing, when combined with relevant and quality print marketing, can create wonders. This is an extremely powerful yet still relatively untapped opportunity. So, make sure you give it a try.
‍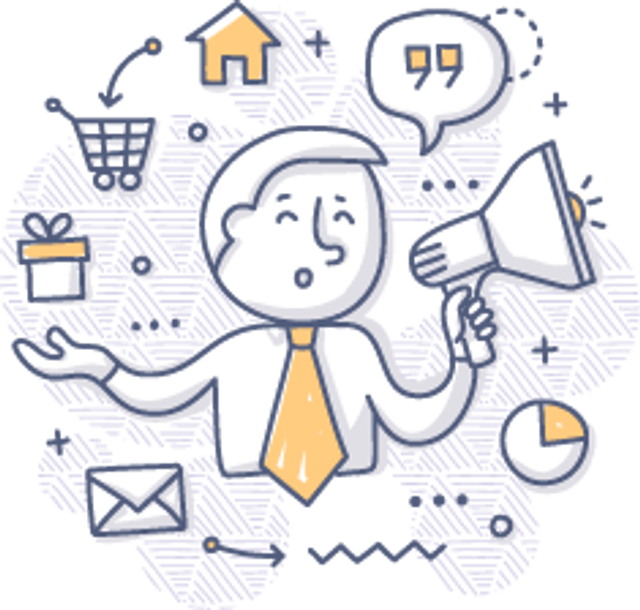 How To Use Digital Marketing Effectively

Digital marketing can make or break your small business. The key is using digital marketing the right way.

Start with a measurable goal — "We want 1,000 new clients over the next six months" — and work backward.

How will you attract these new customers? And, more importantly, who are they?

Identifying your target audience is vital to obtaining your goals.

Know Thy Customer

Understanding what your customers are looking for has always been the key to a successful small business. Digital marketing allows you to truly hone in on audience specifics — how they search the web and what they're looking for. Meet a customer's digital expectations and you're halfway to a sales conversion!

Digital marketing for small business is not all about sales, however. At least not upfront.

It's about establishing a relationship with a client that lasts a lifetime. Servicing customer needs at the point of sale are only part of a much longer, more complex equation.

Digital marketing can help your small business serve your clients each step of the way.

Your Digital Footprint

The first step in developing a small business is establishing your digital footprint. You'll need a website with a store that allows you to take orders, schedule appointments, etc.

In 2019 (not too long ago) only about 60% of small businesses owned a website (Visual Objects, 2019):

This number is probably higher now, but still, not all small businesses take the advantage of having a website.

This is a great opportunity to easily gain a competitive advantage and start your digital marketing at the same time. Creating a website is a matter of minutes nowadays. Editing and maintaining it (for example on WordPress) is also not that hard.

But, don't skimp on website design and other important parts of the website development process! Use high-quality tools, content, photos, and videos and do everything possible to make your site's "user experience" smooth and seamless.

While it's preferable to use custom shots for your brand's page, you can also make use of stock images to cover the image gap. These databases are especially helpful in providing high-quality pictures when you don't have the skills or the resources to invest in a personalized photoshoot.

If you own a small business that has a physical storefront, strive to make your branding and marketing similar to the experience they'd get in your actual store.

Greet them. Show them around. Let them try stuff out and give them time to decide. Digital guideposts should gently lead customers from one step to another.
‍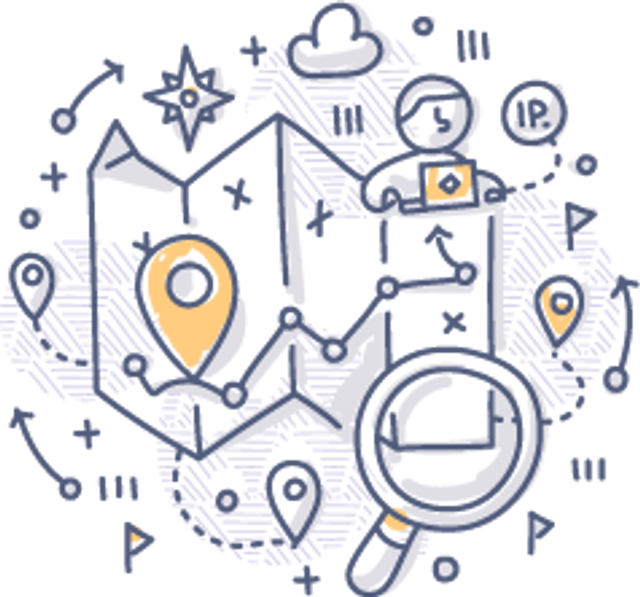 Finding Your Customers

You'll also need a customer funnel or "drip sequence" to attract new customers and keep current customers in the loop on new products.

Over 1,190 small businesses in the US said keeping customers was their third biggest challenge: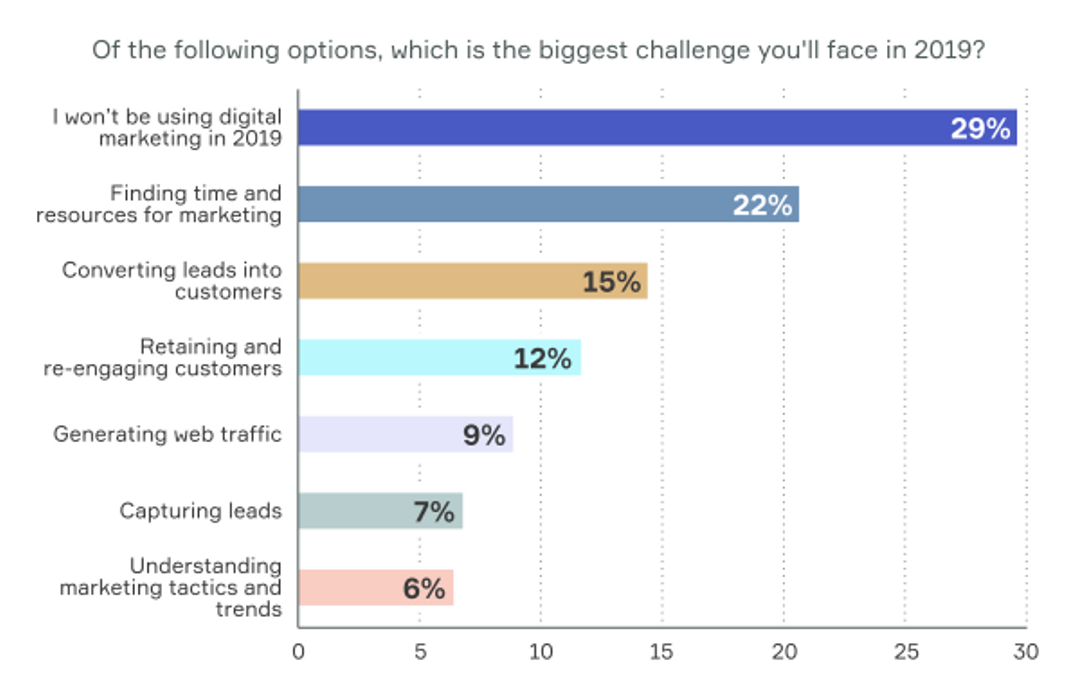 This is where automated email marketing software, like Mailchimp, EngageBay, or other options on this list, comes into play.

Let's face it, everybody uses email, and it's a great way to reach customers. And when you communicate with your customers via email, use the DMARC report to prioritize security, avoiding email spamming and phishing.

CRM Software
Also, consider CRM (Customer Relations Management) software to bring all of your customer information "under one roof." You can easily manage customer relationships with a CRM platform.

CRM software comes in many varieties. Some have a lot of useful additional features while others are more traditional "databases" containing customer information. There are even free CRMs available to help you get started.
For example, there are robust CRMs like SAP Hana that can be customized for every business's needs, no matter the size. However, it could be challenging for companies using it for the first time. So, it's highly recommended to seek SAP consulting solutions to customize it for your business needs.

SEO
Search Engine Optimization (SEO) isn't an option for small businesses … it's essential. U.S. buyers buy on Amazon 41% of the time, while 28% use Google to search and then buy from Amazon (Marketo, 2020). And 60% of smartphone users have used a search result to contact a business directly, such as the "Click to Call" option (Think with Google, 2019).

Good SEO can mean the difference between showing up at the top of the first search results page or languishing undiscovered on page ten.

Optimize your website so people can find you in search engines. Consider tools like Yoast to help optimize blog posts and on-page content.
PPC Advertising
When planning your digital advertising campaigns consider using pay-per-click (PPC) ads on search engines.

Good keyword research will draw people into your ad and drive people to your site. Just make sure you are ready to capture those leads on a landing page or some other method to convert those customers once they reach your website.

Customers want to know more about your products and services. Give them all the information they need.

Social Media Marketing

In addition to PPC advertising, consider a social media campaign to "warm-up" the audience and get them accustomed to your brand and services.

In today's digital world, you can bet that a good portion of your client base uses Facebook, Twitter, Tik-Tok, or another social media platform.

Be where your customers are … establish your social media brand and give them good content! Use social media analytics tools to monitor your performance, understand your audience, and refine your strategy accordingly.

Small businesses ranked their biggest opportunity for gaining new customers:

Essential Digital Marketing Tools
Digital marketing can be overwhelming to a small business owner, especially when you're just starting out.

Fear not — robots are here to help!

If you want to save money and handle your digital marketing in-house, there are plenty of great business automation software options that will help simplify complex tasks. According to Hubspot, 68% of businesses use automation in some way.

Here's a look at some valuable digital marketing tools you can start using today.

Email marketing tools
As mentioned above, email marketing is still one of the most effective ways to drum up new business and stay in touch with existing customers.

According to GetResponse, emails welcoming new customers have an open rate of 82%. You can use an email authentication tool like DMARC to improve deliverability by validating the identity of the sender.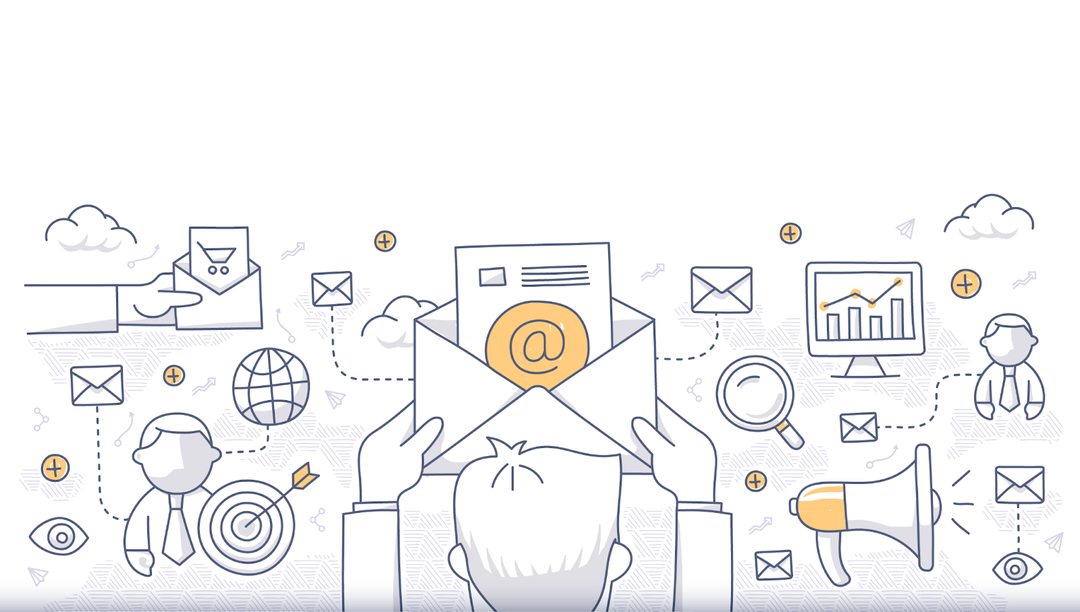 Content marketing tools
Bringing all of your digital marketing "under one roof" has a number of benefits. It's easier to keep track of your various marketing campaigns and sync them together.

For example, mega-corps like Forbes, Yamaha, and Walgreens — as well as thousands of smaller businesses — use Coschedule or alternatives to organize digital marketing efforts.

Hubspot also offers a host of online tools to help businesses both large and small grow their customer base and create meaningful user experiences.

Content marketing with video leads the way. Over 60% of businesses stated that a video on Facebook resulted in a new client (Animoto, 2020).

A good content marketing tool can get your message to the people who need it most.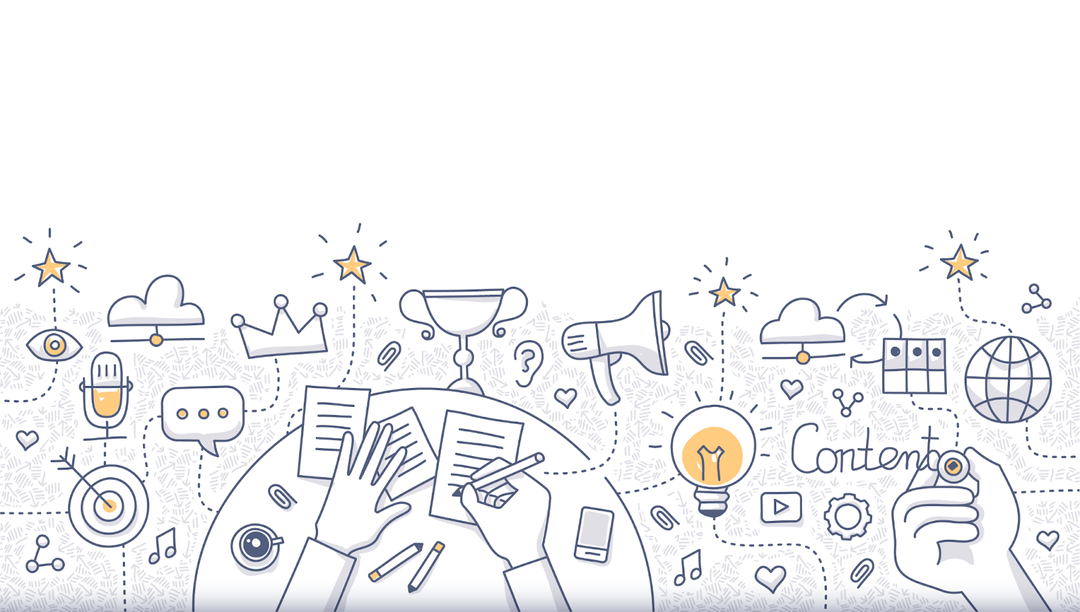 Analytics tools
Analytics aren't helpful at first. But the more customers your business encounters, the smarter analytics become. As your customer base grows, good analytics can spot emerging trends and reveal which marketing efforts reach the most clients.

For example, Google Keyword Planner is great for creating ad content, while Google Analytics will tell you everything you need to know about how customers interact with your website — including which pages they visit, how long they stay, and whether your content leads to a coveted sales conversion.
Facebook Insights and Twitter Analytics can help you optimize your social media marketing so that you don't waste your time creating lame content. Armed with cool analytical data, you can produce social posts that hit home and draw clients in!

Social media tools
The immediacy of social media management is a great way to reach out to customers and build buzz about your brand. The vast majority of 8 million Facebook advertisers are small and medium-sized companies (Facebook Insights).

A big part of a successful social media marketing campaign is consistency as well as quality content. Posting on a regular basis keeps your audience engaged and wanting more.

Online tools like Buffer and Hootsuite can help you schedule posts, manage all your social media in one place, and measure user engagement so you can see which posts work most effectively for your business.

Social media statistics for small businesses you need to know: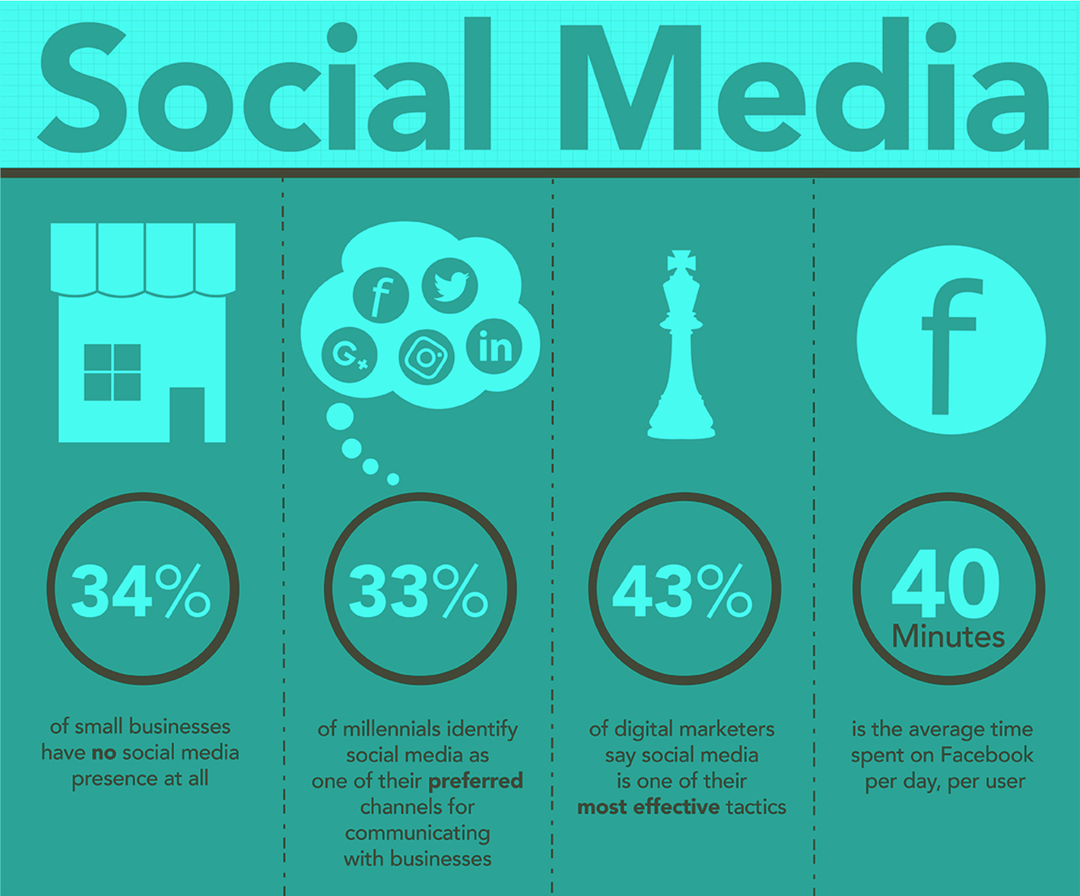 Should I Outsource My Digital Marketing?
Look, we get it. Times are tough and money is tight. But your business won't grow unless you invest in it. If you have a couple of bucks in your budget, outsourcing your digital marketing — or portions of it — might make sense for your small business.

Outsourcing your digital marketing means you leave email list segmentation, campaign launches, and landing pages to the "pros." A quality marketing house will have top-level designers on staff (or retainer) so your ads are sure to have the biggest visual impact.
Finding A Freelancer

Hiring a good freelance designer has a couple of hidden benefits. Experienced designers have worked with a number of different companies — possibly your competitors — so they'll know what's current, what's cutting edge, and what digital marketing for small business works.
While outsourcing your digital marketing costs money, it will save time — time you can devote to actually running your business. Crafting quality content and making sure it gets delivered properly day in and day out is a major time commitment.

In fact, it's often more time-consuming than a full-time job. Handing this essential task off to a team of experienced professionals can alleviate a world of headaches and produce far better results than any one person could alone.
Building From The Bottom Up

Even if your small business is just getting started, a digital marketing agency can help you build your brand from the bottom up. From logo design and mission statements to shopping cart management and follow-up emails, the outsourcing options are endless.
A good digital marketing agency will guide you through the ins and outs of digital campaigns and can help predict outcomes. One of the benefits of handing off marketing tasks to an outside agency is that they are responsible for accountability and virtual team communication, two of the more challenging aspects of managing a remote team of digital marketers. Outsourcing makes sense if there are digital marketing tasks that don't require your micromanagement.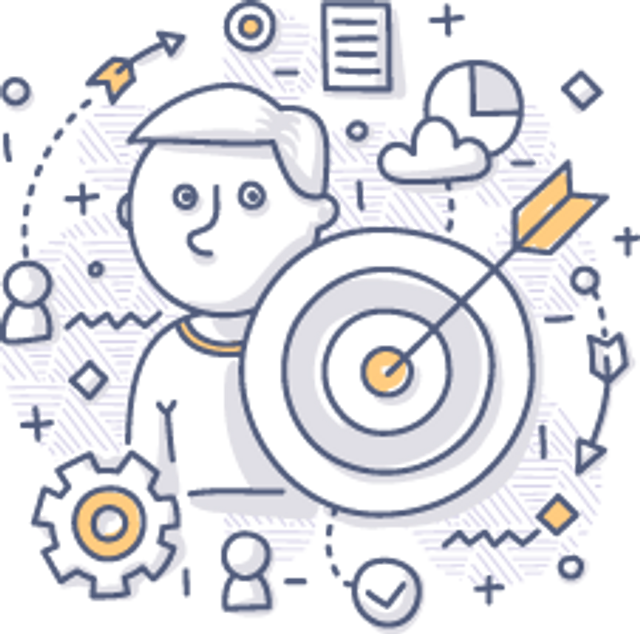 Omnichannel Marketing For Small Businesses

Omnichannel marketing is where all of your marketing efforts come together, amplifying one another.

For example, a potential customer sees your print ad in the local newspaper. Then they see your booth at the local street fair. Later that night they scroll past one of your ads on Facebook, Twitter, or another social media platform. You've already established a certain level of expertise, authority, and trustworthiness and you haven't even spoken with that potential customer yet!

This is the power of omnichannel marketing. It quietly spreads your message in the background, staying on a potential customer's radar until they're ready to do business with you. When they're ready for your products and services, they'll already know your brand and have a certain level of trust. Building and maintaining that trust depends on how you treat customers once they've entered your virtual or physical storefront.

Top 15 Digital And Social Media Marketing Experts To Follow Today
According to Global Industry Analysts, Inc.'s 2020 Digital Advertising and Marketing report, the United States (U.S.) market is estimated at $87.1 billion.

It's an astounding number, but it comes as no surprise.
‍Statista's 2020 digital population research revealed 87% of Americans are active on the Internet.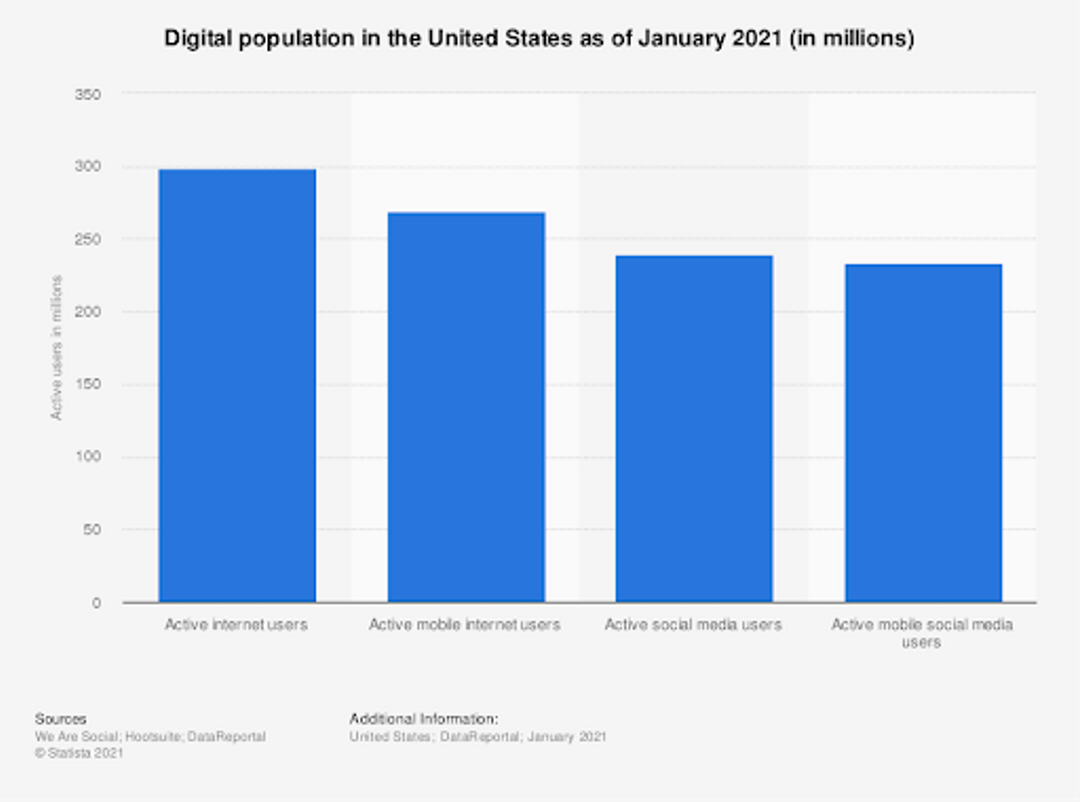 Digital marketing is a rapidly evolving industry and to make your mark you need to be up-to-date with the latest trends, keep an eye on all the new and upcoming platforms, be creative, and know how to choose the most suited platforms for your business.
All this can be quite confusing for entrepreneurs, small businesses, or someone who's trying to build a solo enterprise.

Following influencers and digital marketing experts is one of the easiest ways to stay abreast with all the news and trends. These experts also share different kinds of strategies or marketing tactics one can use to grow their business, which, as any good marketer knows, is important.

The digital marketing experts listed in the article are fantastic resources not only for the insights that they share but also for the tips and best practices that can help you evaluate your marketing efforts and improve them.

Let's get started. These are five of the best digital marketers to follow right now.
1. Neil Patel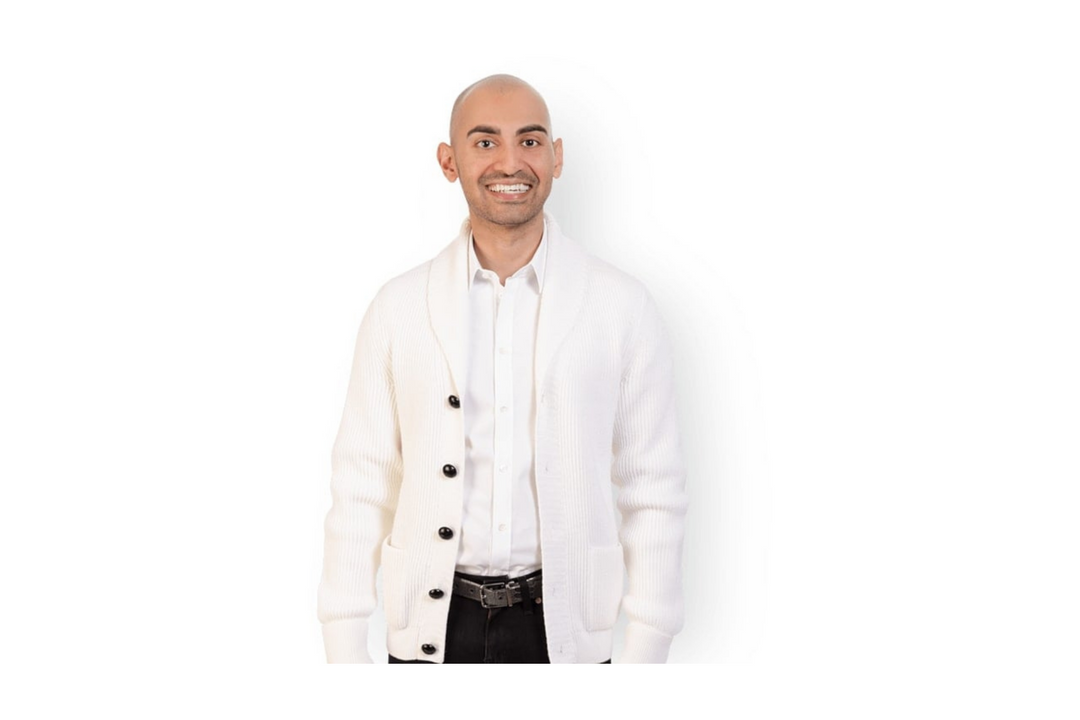 "You can get bitter or you can get busy."
If you've been reading about SEO or anything that's remotely related to digital marketing then this name won't come as a surprise to you. With a collective social media following of over one million, Neil Patel has been a top marketing expert for years and he continues to be influential today.

He is a New York Times bestselling author and has received numerous other accolades for his work including being named a top 100 entrepreneur under 30 by former President Barack Obama.

One of his initial major successes was a software app called CrazyEgg that tracked user engagement by mapping where on a web page do they spend the most time. After this, he founded Kissmetrics which gave marketers an even deeper view into their web analytics.

You can learn more about Neil on Twitter and Facebook, or visit his website.
2. Rand Fishkin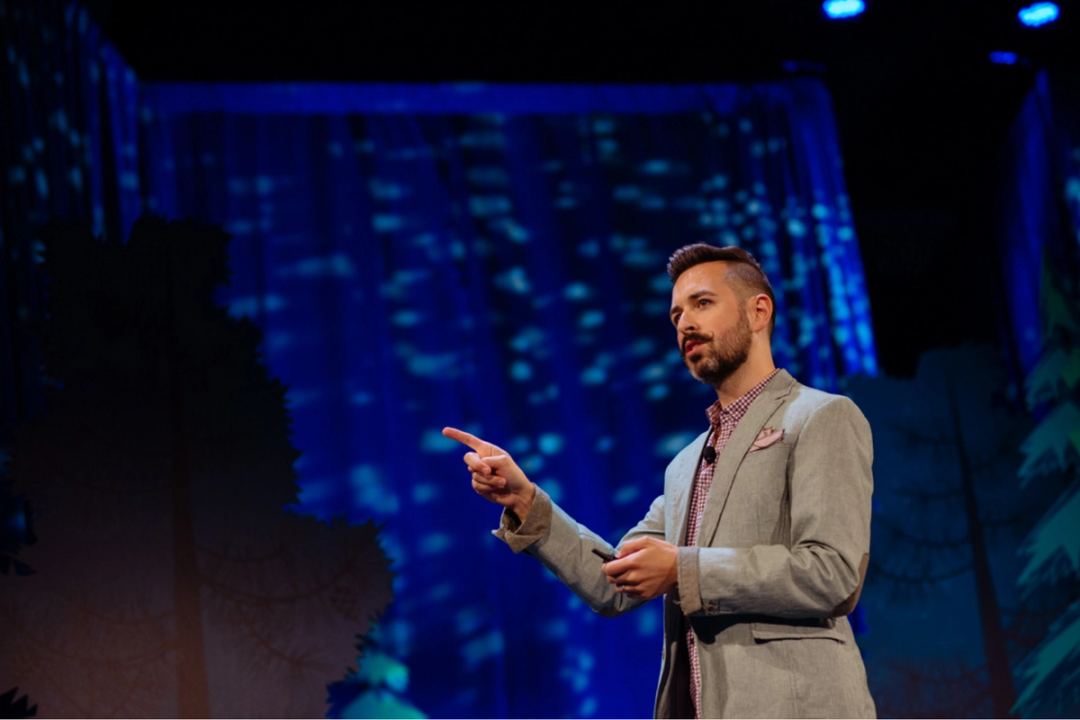 "Best way to sell something: don't sell anything. Earn the awareness, respect, and trust of those who might buy."
A name that is almost synonymous with SEO and digital marketing, Rand Fishkin is the co-founder and former CEO of Moz, one of the leading search engine optimization tools.

What started in 2003 as a blog, later turned into a consulting company, which then transformed into a software business used by anyone who's trying to understand or is an expert at SEO.
After he left Moz, he founded SparkToro in 2018, a software and data business that gives you information about your online audience's attributes, behavior, & sources of influence. It crawls millions of social and web profiles to find what (and who) your audience reads, listens to, watches, follows, shares, and talks about online so that you can better target your marketing communication to them.

You can follow him on Facebook, Twitter, and LinkedIn.
3. Guy Kawasaki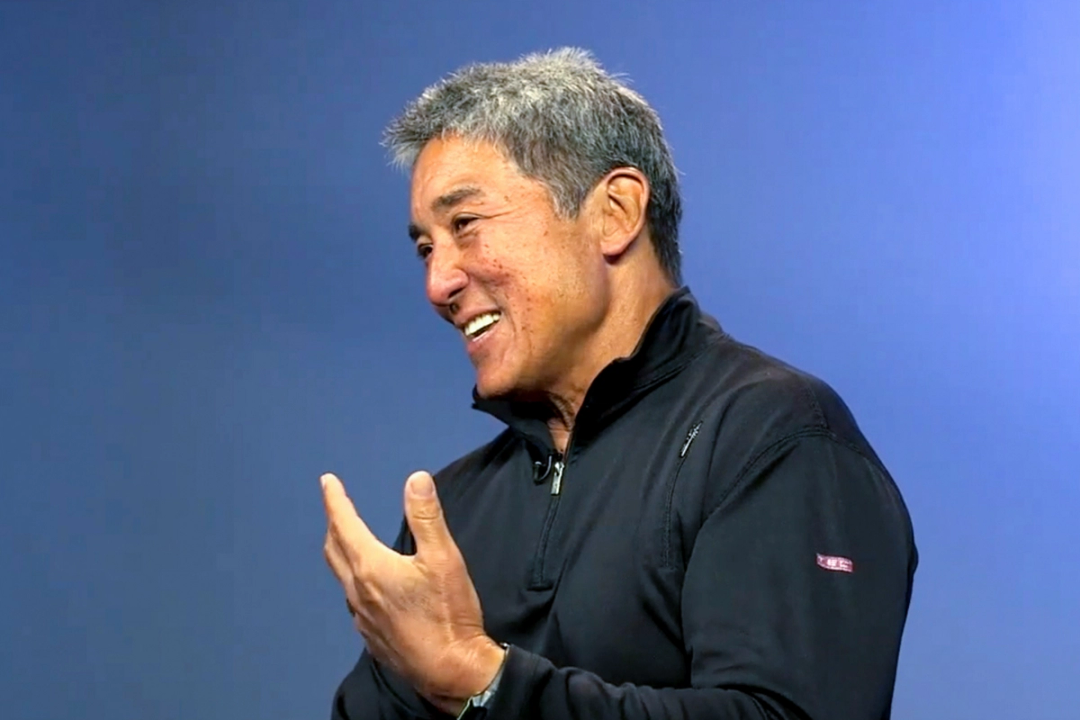 "Simple and to the point is always the best way to get your point across."
A one-of-a-kind Chief Evangelist, Guy Kawasaki is known for his marketing work at Apple in the '80s and today he's a part of the online graphic design company, Canva. Guy grew up in Honolulu, Hawaii and he holds degrees from Stanford and UCLA.

In addition to being the Chief Evangelist at Canva, Guy Kawasaki has written 13 books including Wise guy: Lessons From a Life, The Art of Social Media, and Rules for Revolutionaries. He gives numerous keynote speeches every year and has also given a TEDx talk on The Art of Innovation. You can also check out his courses on how to grow a business at Udemy and Skillshare.

If you want your customers to get excited about your product, follow Guy Kawasaki's advice.

You can follow him on Twitter, LinkedIn, and Facebook.
4. Larry Kim

"Be funny, ironic, or outrageous–just don't be BORING."
Larry Kim is the CEO of MobileMonkey Inc. and WordStream, both leading names in the digital marketing industry. While the former is a leading platform when it comes to optimizing Facebook Messenger, the latter has been a leading provider in keyword research (the foundation of your SEO efforts).

Larry was ranked as the #8 most popular author on Medium and he also shares his insights on CNBC and Inc. magazine. If you need help with Google Ads, Facebook Ads, and scaling a start-up, he's the guy to watch.

You can follow Larry Kim on Facebook, Twitter, and LinkedIn.
5. Andy Crestodina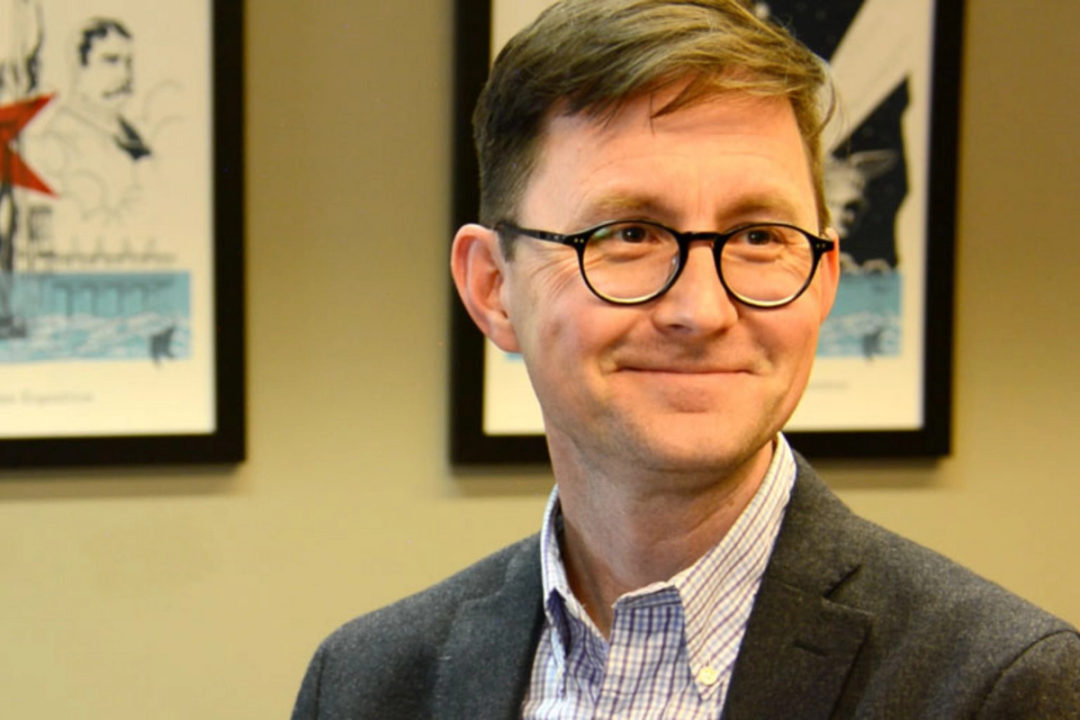 "Don't take shortcuts. They take too long."
Andy Crestondina is the co-founder and chief marketing officer (CMO) of the award-winning web design and development company, Orbit Media Studios.

He is the champion of long-form content and shares results-driven ideas that can help you improve your digital marketing. He has written hundreds of useful articles on digital marketing strategies and tips on how to rank on search engines.

On his social media channels, Andy shared data-backed insights on how to create better content, optimize your website for a great user experience, and improve your overall SEO.

You can follow him on LinkedIn, Twitter.
6. Gary Vaynerchuck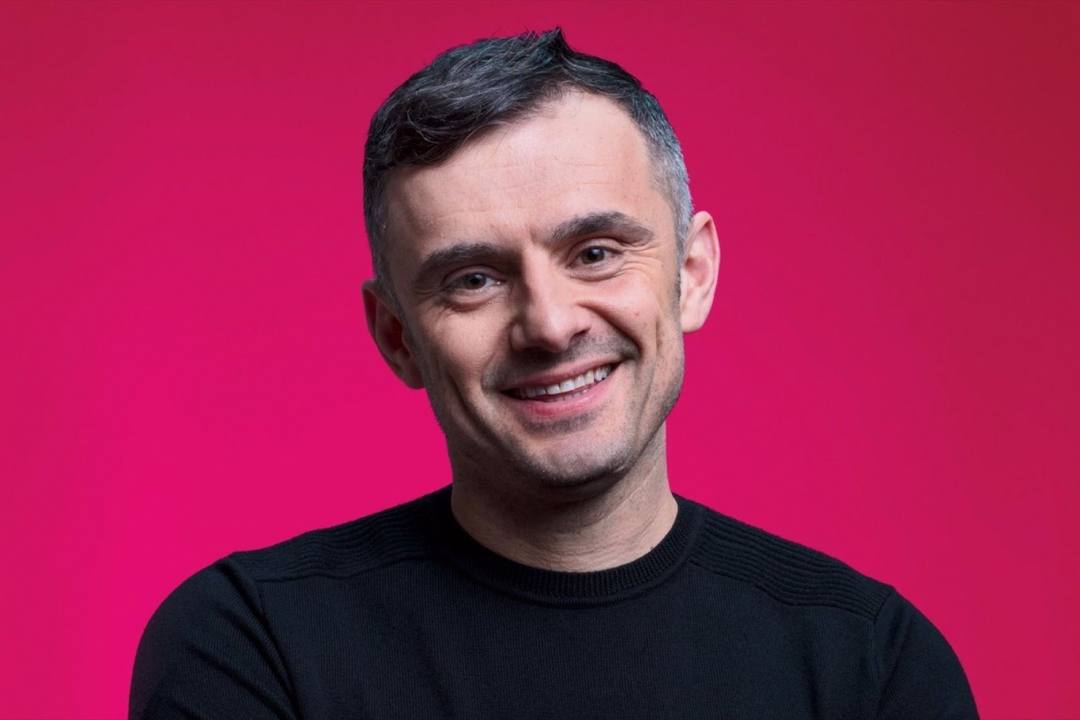 "It doesn't matter if you're rich or middle class. People will remember you for your impact on society and your impact on those close to you while you were alive."
A list of best digital marketers is incomplete without Gary Vaynerchuk. Gary is a motivated and successful entrepreneur, public speaker, author, and brand content creator.
Gary founded the powerhouse marketing ad agency VaynerMedia through his early learning of digital marketing techniques. He also dabbled into email marketing long before anyone thought to do it.
Truly an innovator, Gary found marketing opportunities in every crevice and utilized them to the best of his abilities. So much so that he was able to turn his parent's winery into a multimillion-dollar company.
Gary is a five-time New York Times bestselling author, a member on countless marketing boards and organizations, and an active contributor on everything from restaurant reservation applications to charity organizations.
You can follow him on Twitter, Medium, and YouTube.

7. Ann Handley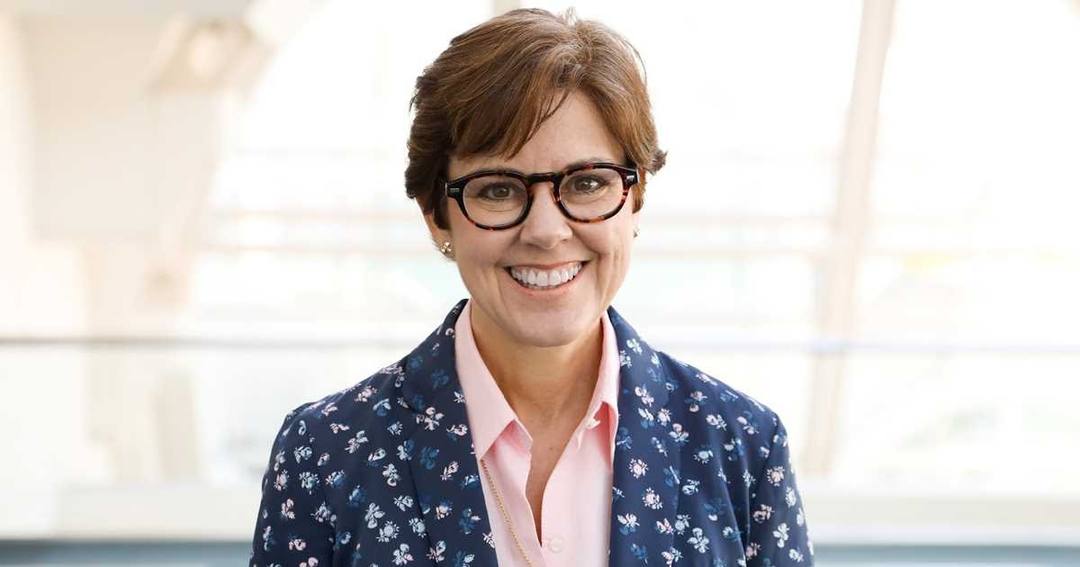 "Good writing serves the reader, not the writer. It isn't self-indulgent. Good writing anticipates the questions that readers might have as they read a piece, and it answers them."
Ann has been a journalist since 1985. She shifted to marketing in 1997 when she and her husband noticed the rising trend of digital marketing. This prompted them to create an online marketing directory known as Clickz. In three years, she sold the company for $16 million.
From then on, she went to become a successful author, public speaker, and the Chief Content Officer of MarketingProfs, a business that guides aspiring entrepreneurs in learning everything they need to know about marketing in the digital age. Ann is the first person ever to have a Chief Content Officer position.
Ann believes that you cannot be a good marketer if you can't write. She also blogs about writing, highlighting how good writing can improve marketing performance.
You can check her out on Twitter, Instagram, LinkedIn, and her website.

8. Shama Hyder
"I think regardless of the type of field you want to be in, what's really important is figuring out how you're going to add value to that given field."

Shama is the founder and CEO of Zen Media. Shama has been called the "Millennial Master of the Universe" and the "Zen Master of Marketing."
Her book, The Zen of Social Media Marketing, is a best-seller. She has been featured as an expert in digital marketing on major television networks like Fox and CBS and major publications like The Wall Street Journal, The New York Times, and Business Week.
Shama is on the list of the Top 25 Entrepreneurs Under 25, created by Business Week. Furthermore, she was honored in the United Nations and the White House as one of the top 100 entrepreneurs in North America.
Shama advocates for gender equality in the business world, publishing articles on female empowerment in the workplace on her website.
You can follow her on Twitter, LinkedIn, Facebook, and her website.

9. Seth Godin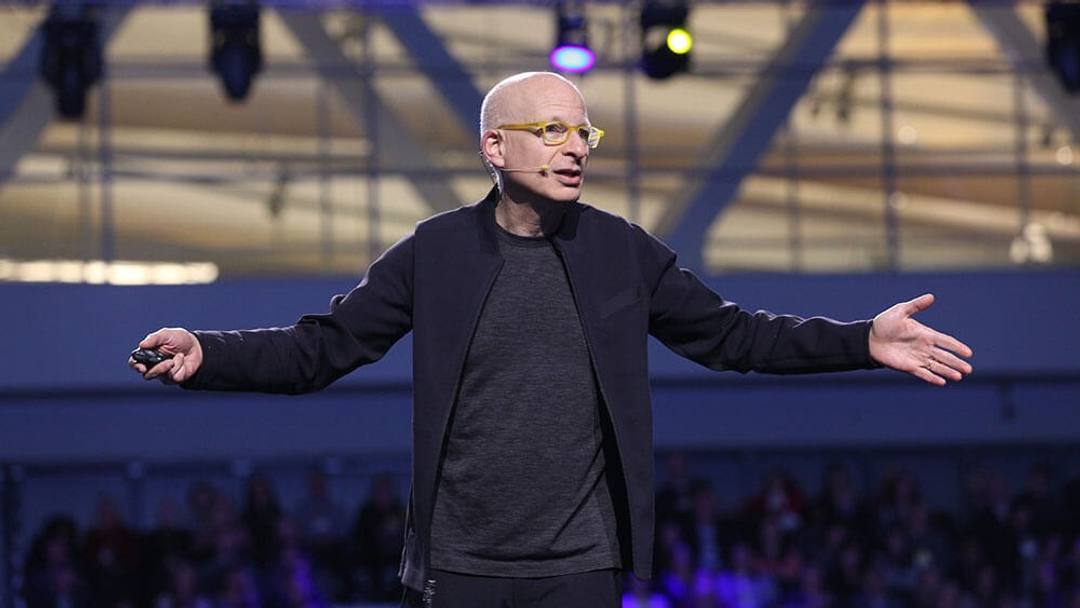 "Plans are great, but missions are better. Missions survive when plans fail, and plans almost always fail."

Seth has been writing, speaking, and inspiring others about unconventional entrepreneurship for over 30 years. Eighteen of his books are bestsellers and on the must-read list for anybody interested in learning the ways of a business owner.
Godin's blog, where he posts about all things marketing, is widely loved and recognized. You can also find his writing on Medium and speeches on his YouTube channel. One of his most famous videos is his TED talk on "How To Get Your Ideas To Spread" and it has over 1.5 million views.
Godin has been inducted into the Marketing Hall of Fame in 2018, and his website is full of helpful information and links to more resources.
You can learn more about him on his website.
10. Tim Ferriss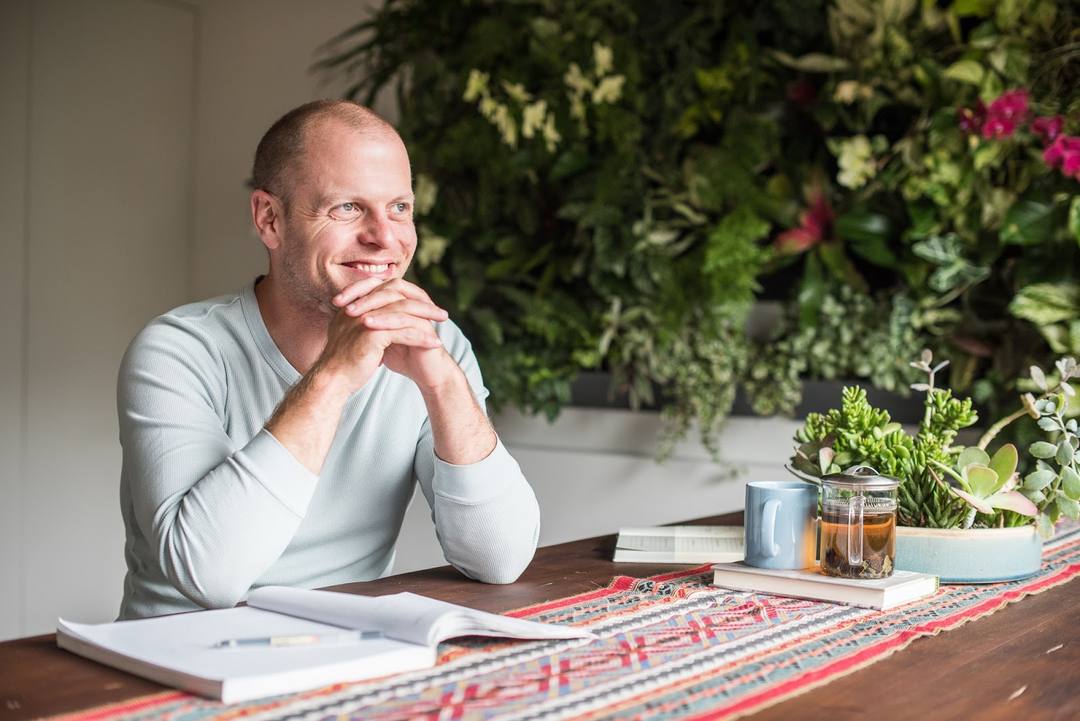 "Someday is a disease that will take your dreams to the grave with you. Pros and cons lists are just as bad. If it's important to you and you want to do it eventually, just do it and correct the course along the way."

Tim Ferriss is a successful and widely known entrepreneur with a podcast and blog that reach millions of listeners. Tim also has multiple books on The New York Times and The Wall Street Journal bestseller lists.
His content highlights the importance of helping people start and build their own businesses. He is in Fortune's 40 Under 40 list and has been coined as one of the most innovative marketers by Fast Company.
Tim has a Twitter following of over 1.6 million, and his podcast episodes have been downloaded over 300 million times. His writing on marketing success, personal health, and general wellbeing is published on Medium for over 107,000 followers.
Ferriss sees entrepreneurship as lifestyle design, a manner where one lives a healthier and more fulfilling life. He has been invited to speak at Google, MIT, and Harvard. Wired named him the "Greatest Self-Promoter of 2008."
You can follow Tim on Twitter, YouTube, Medium, and his personal blog.

11. Jay Baer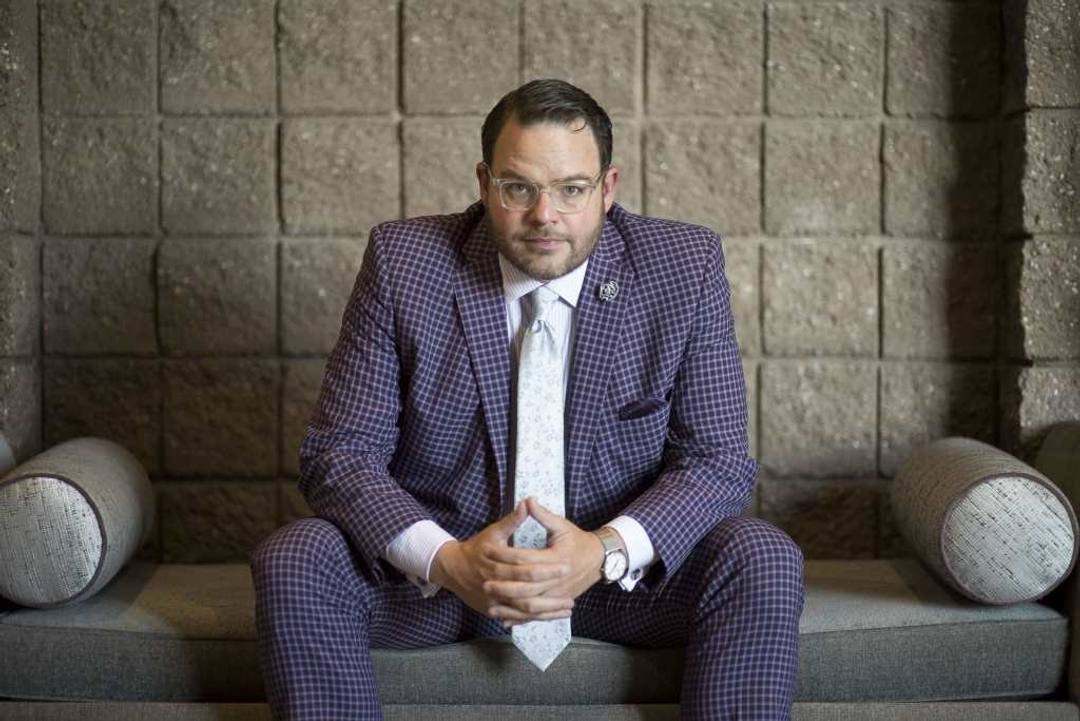 "Turn customers into more customers."

Jay Baer is a best-selling author and the founder of five multi-million dollar companies.
He specializes in word-of-mouth and viral marketing, which ultimately makes customers bring more customers. Jay Baer is an expert in customer engagement and retention. He is also regarded for his podcasts and his digital marketing agency known as Convince & Convert. The agency works with clients like Cisco.
Jay Baer is a marketing influencer that teaches people how to understand their customers and turn them into brand advocates.
You can follow him on Twitter, YouTube, and his website.

12. Victoria Boyd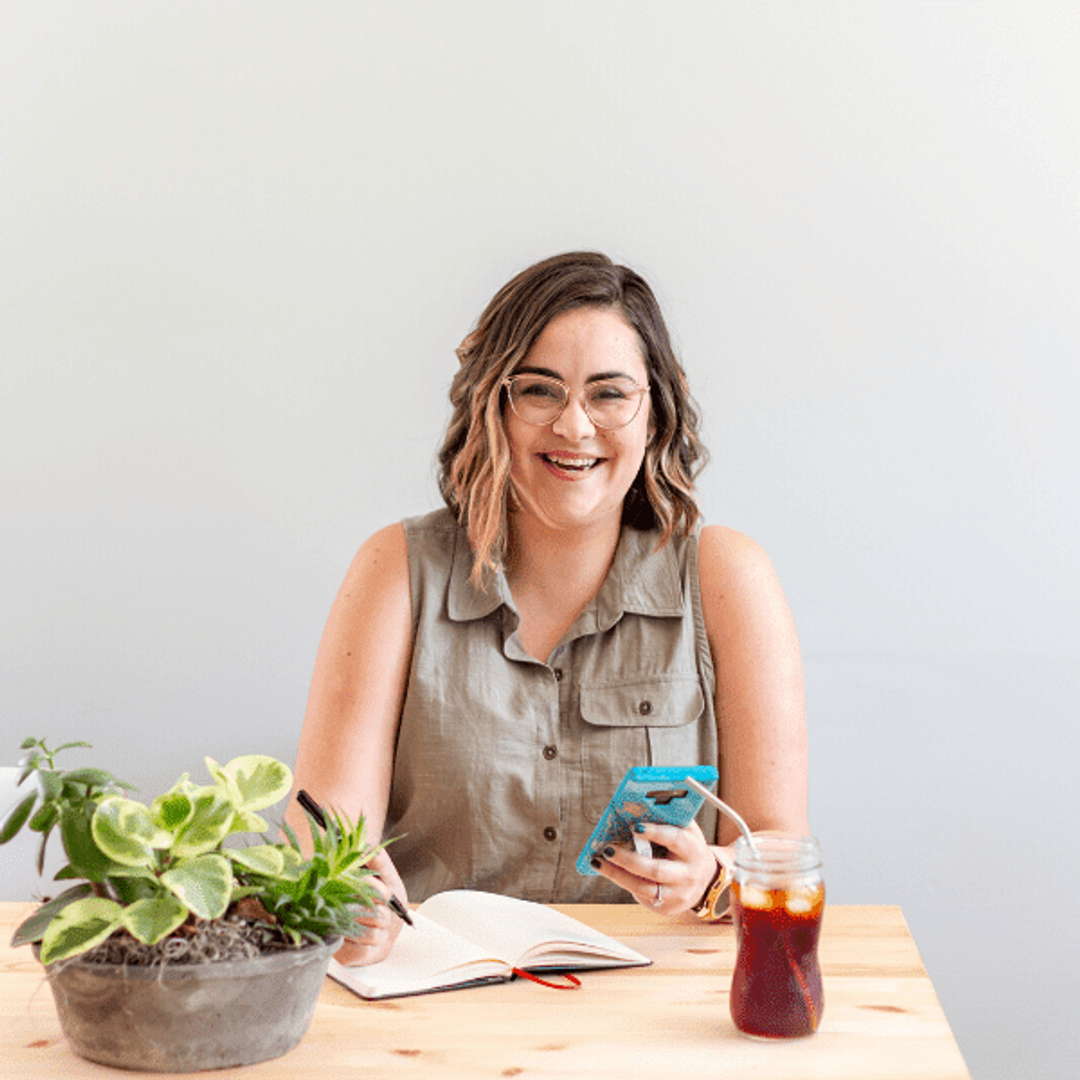 "You, my dear, are a brand."

Victoria is a digital marketing expert and creator of the Make it Marketable course, where she guides entrepreneurs on how to get clients and market their businesses efficiently.
With over seven years of digital marketing experience, Victoria brings an impressive skill set to the table. She works with various brands at different stages of their careers, from solopreneurs to global brands looking for either marketing development and creative direction.
Her marketing knowledge is a testament to her abilities as she matched her full-time income (a regular 9-5 desk job) in less than six weeks! That says so much.
You can follow Victoria on Instagram and her website.

13. Pam Moore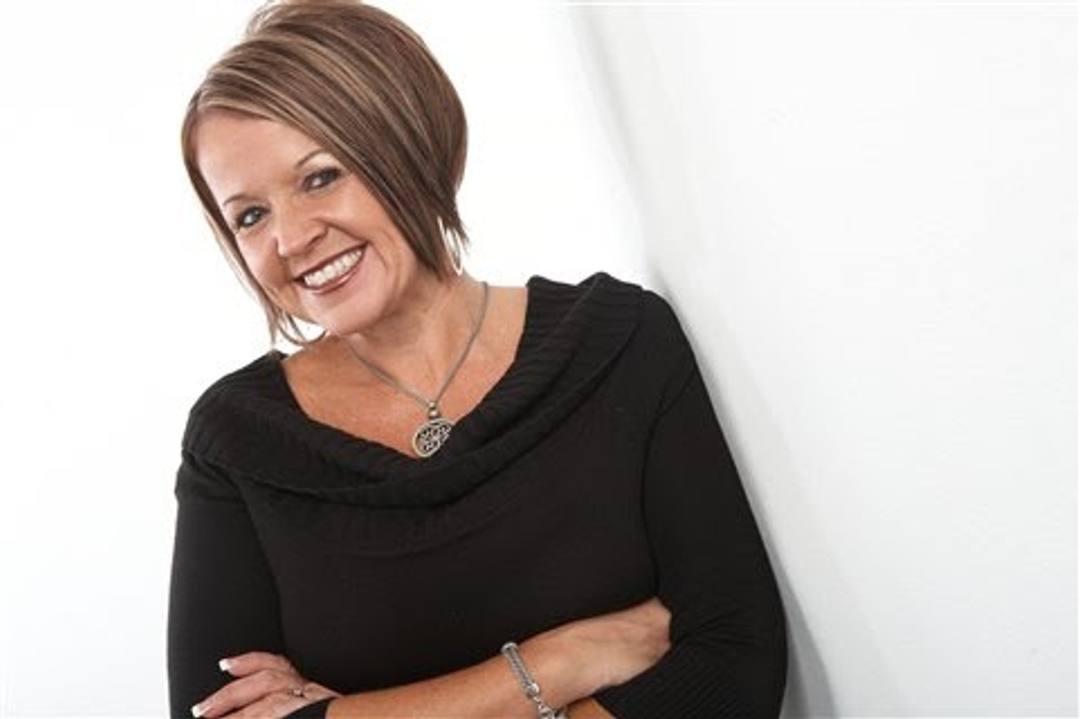 "If you aren't using social media, you are creating language barriers with your audience."

Pam Moore is one of the top social media influencers specializing in social media marketing and conversion optimization. She is an expert in building the best brand strategies and techniques for boosting presence, optimizing social media, developing a business, and much more.
Pam has accumulated an audience of over one million people, itching to know her newest marketing discoveries.
She started as a social media marketing specialist, teaching people about solid branding and business development skills. Currently, she helps other digital marketers improve their branding and reach on social media.
You can find her on Twitter and her website.

14. Krista Mashore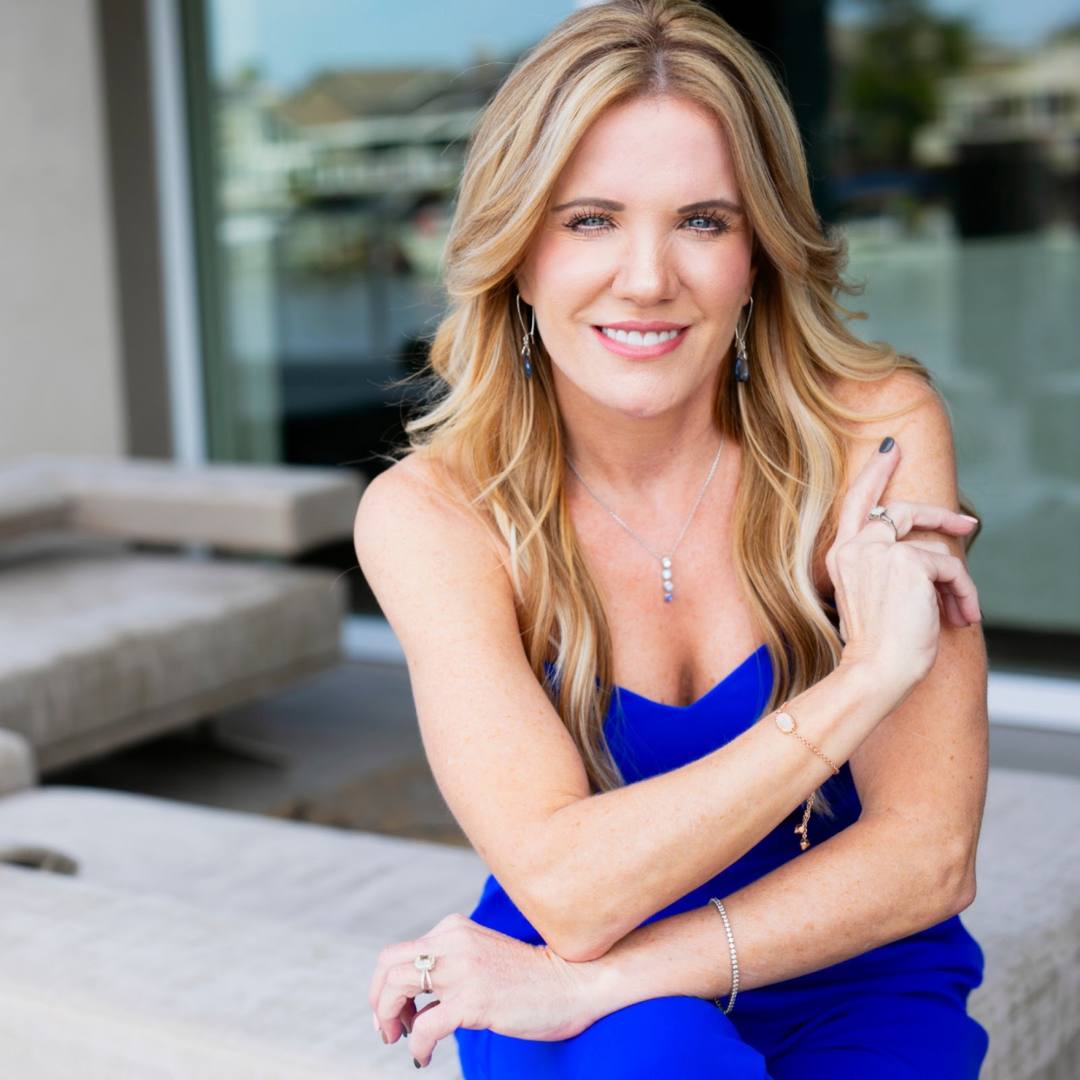 "If you always put people before things, then the things will eventually come."

Krista Mashore is a digital marketing coach, expert, and author of four best-selling books that teach people how to market a business in this digital age effectively. Krista was a former teacher and has a strong passion for serving people.
She gets fulfillment by sharing the secrets and keys to her success with business owners that need guidance. Krista evolved her business from zero to $7.4 million in only 25 months. She achieved this using online digital strategies.
She started as a real estate agent and quickly became a community market leader, selling over 2,200 residential homes. She continues to be among the top 1% of successful realtors for 17 years. Krista has taught over 5,000 business owners how to create a massive digital footprint and become leaders in their industry.
You can find her on Instagram and her website.

15. Lauren Fraser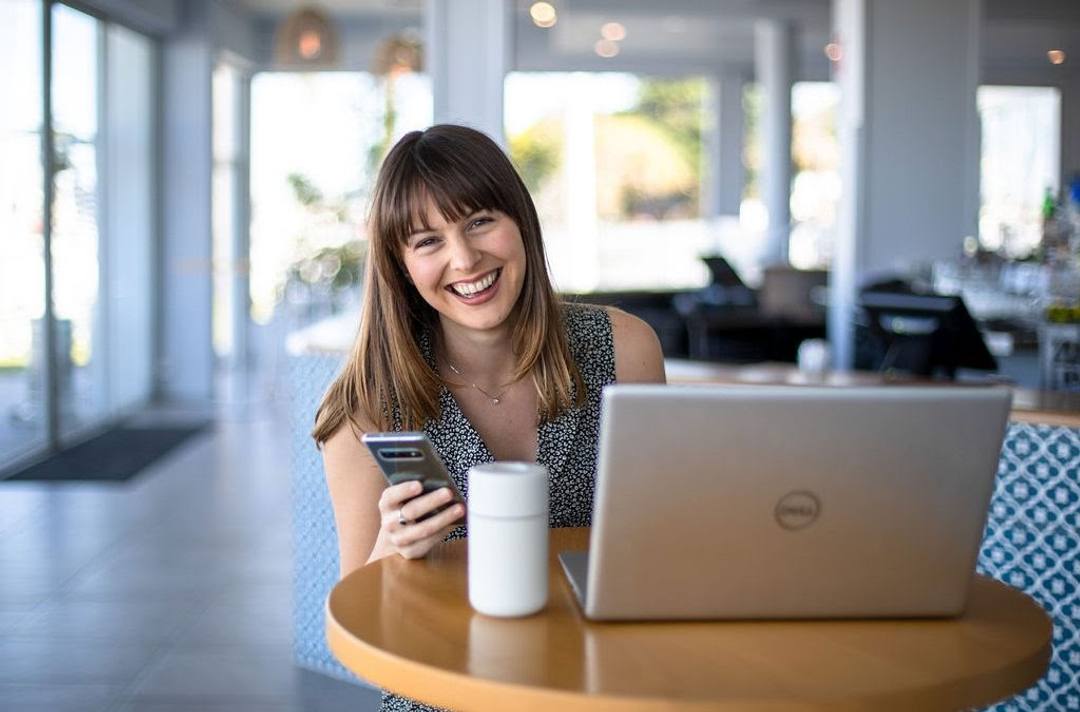 "Reach out for more, reach beyond your comfort zone, reach out for new connections and experiences, and extend your own reach to continue supporting others.⁠"

Lauren Fraser is the CEO of LMF Marketing, a digital marketing agency specializing in increasing online visibility, gaining more traffic, and building conversion and retention for businesses of all sizes.
Based in Australia, Lauren works closely with business owners to educate and empower them. She aims to demystify digital marketing and set business owners up for long-term success.
Her mission is to connect with business owners everywhere and intimately understand the essence and direction of their ventures. Lauren and the LMF Marketing Team have a passion for sustainability, making positive changes, and beneficially impacting others through their business. Lauren donates a portion of the company's revenue to responsible tree planting every month.
You can find her on Instagram and her website.

Whether you are a digital marketing novice or someone who's constantly looking for the next big idea, these experts can help you. They share data-backed ideas and their experiences which can help you form your digital marketing strategy.
Getting them through the "door" is digital marketing done right.

Small business owners must find unique ways to cross-promote to increase their brand reach. It doesn't matter if you're selling homegrown flowers to local buyers or digital downloads to a global audience — fulfill a need for a fair price and your clients will thank you with their loyalty!

All graphics from Envato Elements. Featured image from Freepik Premium.