‍
Brand image vs. brand identity—both subjects have much to do with consumer opinion, but they have a distinct difference.
As Jeff Bezos, the founder of Amazon, once said,
"Branding is what people say about you when you're not in the room."
This is a fitting statement regarding brand image vs. brand identity, and you're about to find out why!
Before diving into brand image vs. brand identity, let's first look at these concepts individually.
Key takeaways:
Brand identity and brand image are both critical to your business but differ in many ways.
Your brand identity is the totality of your business in its personality, mission, vision, etc., while your brand image is how customers perceive your brand.
You can control your brand identity but you cannot directly control your brand image.
Create a memorable and authentic business to maintain a positive brand image.
If you are consistent with your brand identity, your brand image will follow suit, but this does not work vice versa.
It's possible to have a strong identity yet a poor image. There are ways to fix this (read below).
Your brand identity is the key to a good brand image. If you operate your business with consistency and good will, people will form positive impressions of you.
Brand identity: Definition
Your identity is what makes you, well, you! And your brand identity follows the same concept. What is it about your brand that sets it apart from all the others in the industry you have chosen? The answer lies in its identity.
How do you build your brand identity? Start by answering these questions:
Why did I decide to start this brand?
What am I hoping to achieve?
What makes my brand special and distinctive?
What are the essential values and beliefs that go into upholding my brand?
Why should consumers choose my brand and not another?
If I had to translate my brand into a visual design, what would it be?
If I could describe the core of my brand in five words, what would they be?
Once you have asked yourself these questions, it won't be hard to build the essential aspects of a brand identity, namely:
Your brand's personality
Your brand's vision and mission
Your brand's belief system
Your brand's voice
Your brand's positioning
Your brand's design
When you think of Coca-Cola, what comes to mind? Likely, it is the striking red logo that most people associate with the brand. This red, though just a brand color, is a fundamental aspect of Coca-Cola's identity. It contributes to the brand's personality and design. It is featured in its logo, which is the face of a brand, emphasizing the element to anyone who sees it.
Today, most people associate Coca-Cola with red and uplifting energy. This is just one component of brand identity, and each element should contribute to the other and come together seamlessly.
Ultimately, your brand identity is who your brand is as an entire corporate entity. It has a personality, unique views, and a drive to accomplish something meaningful. It is what separates you from countless competitors. It shows your target market who you are, what they can expect from you, and most importantly, why they should choose you.
Now, you can't fully control how consumers perceive your brand. Still, with a solid brand identity and insight into your brand image, you can definitely steer your way into a favorable and desired light. This brings you to the next important question: what is brand image?

Brand image: Meaning
Simply put, a brand image is how customers perceive your brand. It's how they feel about your brand. In a way, your brand image is a direct correlation to your brand identity. How you want your audience to feel and think about you is dependent on how you construct your brand identity.
Unlike your brand identity, which you must begin forming right away, your brand image develops over time. Your audience will build an idea of your brand based on observations and interactions with you.
Your brand can be perceived differently by many people, so building a consistent brand image is no easy task. However, if you have consistency as a major factor during the brand identity process, it will likely follow through with your brand image.
These are some benefits of having a solid brand image:
More profit as customers respond to brands that resonate with them.
It will be easier to introduce changes or new products.
A robust and solid business-customer relationship.
Existing customers will be more confident in the brand's capabilities.
Customers are more likely to recommend the brand to their peers.
Customers' perception of your brand leads to a certain mindset that can influence whether your products and services will attract more people and increase company growth.
It is important to emphasize that brand image happens in time; thus, you must be consistent with all brand decisions and determined to your brand's long-term growth. One misstep can affect your brand's image, and it will take time and effort to resolve these hiccups.‍
Studies show that 86% of people are more likely to pay more to a company with higher ratings and good reviews. This is an example of a business with a positive brand image.
To build a strong brand image, you must:
Construct a solid and consistent brand identity.
Let your brand identity show through in every business decision.
Prioritize customer needs and satisfaction at all costs.
But that's not all!
‍
10 simple tips to create a consistent brand image
Your brand's image is the perception formed by your customers each time they encounter or remember your brand. Here are ten sure-shot tips on how you can create a consistent online brand image:
‍
1. Make a memorable brand
For someone to associate with your brand's message, they need to first remember what your brand looks like, what it's called, and what it stands for.
You need to be remembered the way Coca-Cola is remembered when one says, "cola," or how the iPhone is remembered when one says, "smartphone." Of course, these are huge brands that have invested ample time and energy in propagating their message.
Your logo and brand name are just the tips of the iceberg when it comes to creating a memorable experience for customers.
When you set out to create a memorable brand, first get to know your customer's intimate requirements and qualities. Create a business name, logo design, and brand identity that comes closest to matching their persona.
‍
2. Study the market you operate in
Fact: You can never sell sand in a desert.
Getting to know the market in which you plan to operate is essential. It's a competitive playing field where your customers are continuously bombarded by other offerings.
Market research can prove to be highly profitable for your brand:
When you design your brand, you need to set it up against the competition. You need to know how quickly the packaging and logo can attract and be remembered by the intended customer with minimum effort.
‍
3. Create a detailed brand guideline
Your brand image is reflected in the way you communicate through various channels. A brand guideline will help you stay true to the values you adopted when you first began. Philips has sold its electrical goods on the premise of innovation for years. This is what makes the brand's name synonymous with innovation.
This video offers several useful resources and examples:
Your brand's guidelines document can evolve with passing time, but its key elements, such as tone of voice and the visuals you define, should remain consistent at least for the first few years. This makes it all the more important to put ample time into this exercise.
‍
4. Standardize your templates
The first piece of communication you send out may be unfamiliar to your customers. But the second one you send out could trigger a recollection. As customers continue to see your brand manifested on shop floors, advertisements, or even on the uniforms of your staff, they find it increasingly familiar and begin associating with it.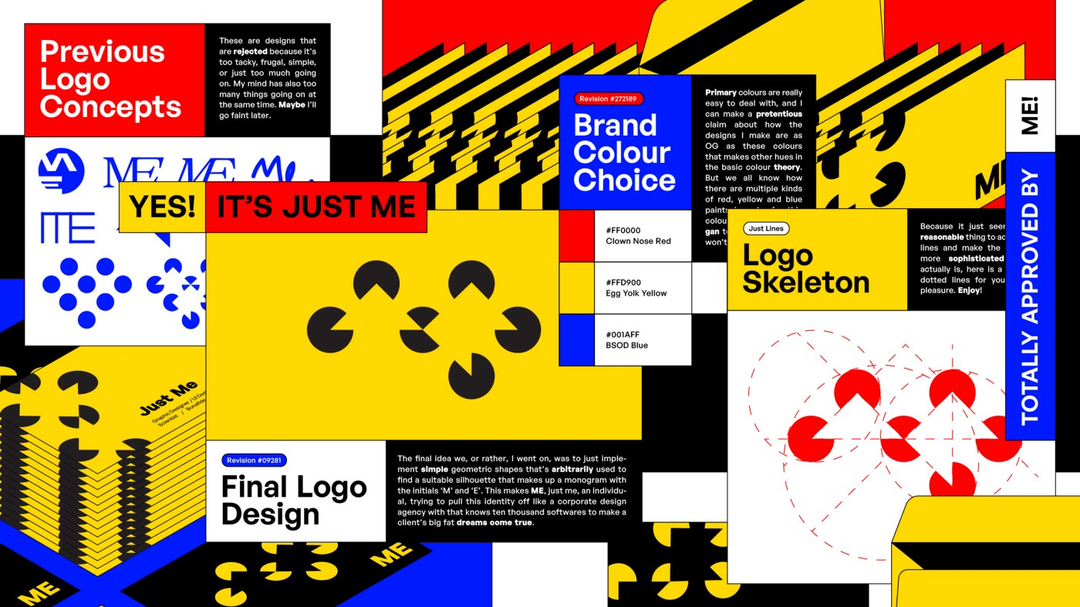 Templatization, in addition to making your brand easily recognizable, also saves your creative team the hassle of coming up with something new every quarter or every year. Stick to your templates and you will notice that customers will be able to recognize your product and communication even without seeing your logo.
‍
5. Adapt your communication for different channels
Build a brand that is malleable for different media. Your guidelines and templates should cover social media posts, vertical stories, web banners, outdoor neon hoardings, A4 posters, ads in magazines, a television commercial, a radio script, and the works.
You needn't go all guns blazing, across different marketing media, from the word go. But you need to be ready to adapt to the next big thing.
Creating a guideline is a one-time activity that allows you to cover these grounds. You could follow your customer's digital footprint and target them as they traverse the internet.
‍
6. Keep building your knowledge
It's safe to assume that there is always something that you are yet to learn about. It also helps to assume that your competition is already gaining on you in these newly unexplored, highly potent arenas. You want to step in before them.
Unfortunately, there's no shortcut to ensure that you are ahead of the curve. You need to keep researching and learning.
This can greatly help build your brand image online as it projects you as a forward-thinking, modern, and active business. It's a good space to be in, especially with so many new platforms popping up now and then.
‍
7. Be consistent in design and voice
The design and words used by your brand form its personality. Customers trust a personality that doesn't keep changing. The consistency of your brand image helps win the invaluable trust of your customers.
Let's take the example of Cheetos. They have always found ways to make the eating experience fun by covering stories about people with stained fingers. They use bright orange and have their mascot slapped on as many marketing collateral as possible.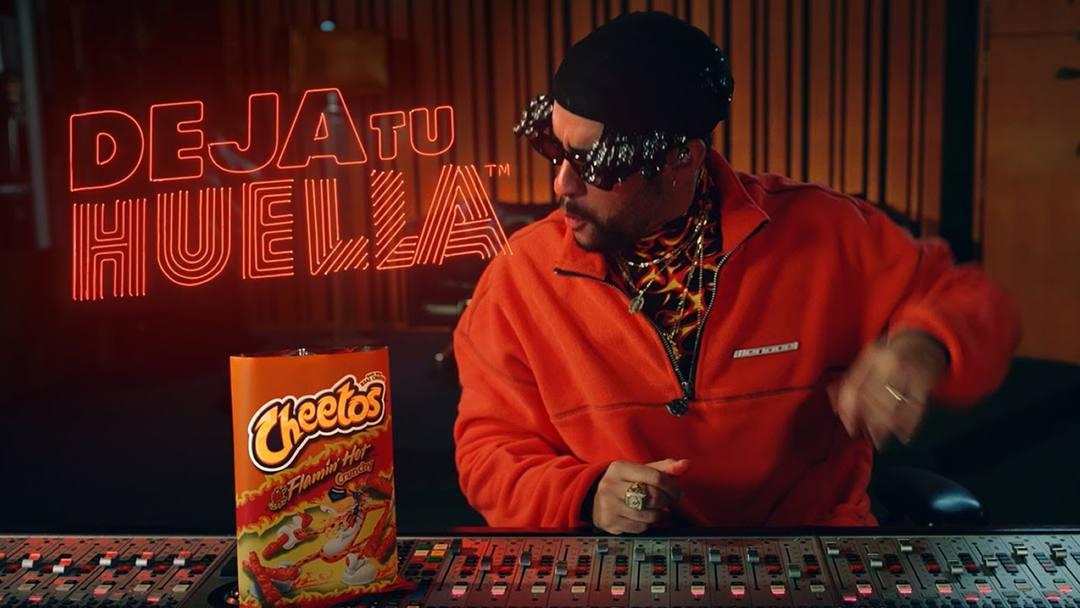 As a result, you see a Cheetos ad and recognize it without having to read the label. The key is that they keep it consistent. Imagine seeing a neon green and black ad for Cheetos. Wouldn't that confuse you as a buyer?
‍
8. Set up a brand monitoring dashboard
Once you have your principles and guidelines identified, the difficult part begins. You now have to ensure that you monitor everything happening on the internet that is even remotely related to your brand.
Your brand and its perception in the mind of the customer is always evolving. The internet gives your customers an easy outlet to turn complaints into actions.
As a responsible brand, you need to ensure that your customers' grievances are acknowledged and resolutions are met before things escalate.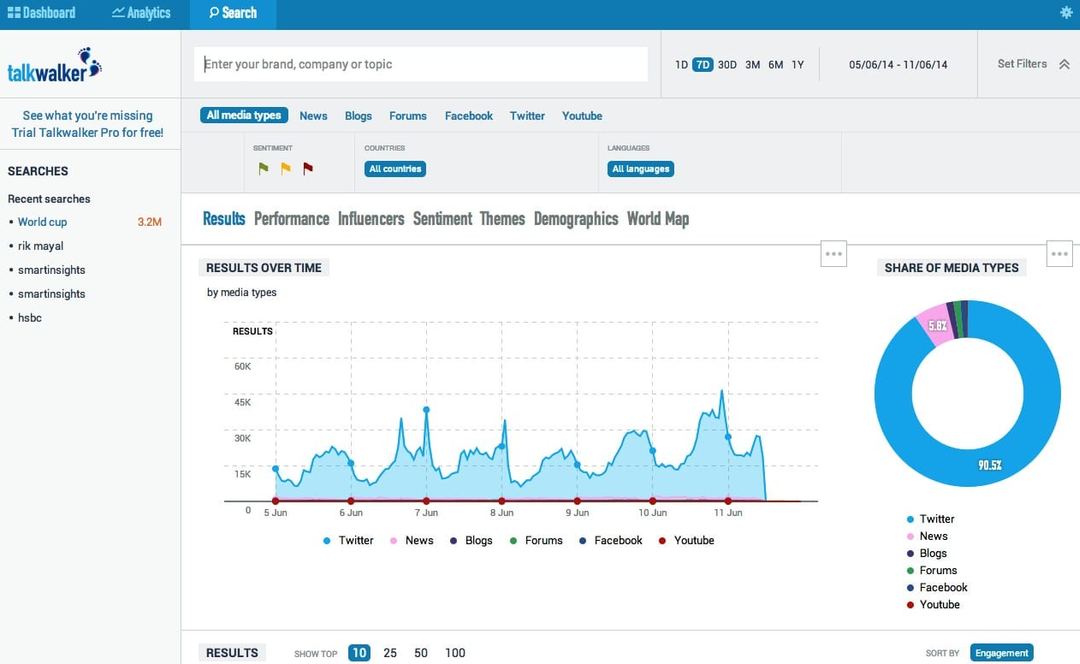 Brand monitoring can help you keep track of how consistently your brand communicates within the guidelines you have set for it. This goes a long way in creating a positive brand image for your customers.
‍
9. Create a two-way conversation with customers
Being an online brand gives you the advantage of having conversations with your customers. It isn't the age of television and radio anymore.
Your customers want to hear from you, see you acknowledge their clever quips with intelligent retorts, or even just have your brand's handle like what they have posted about you. This holds true for positive comments.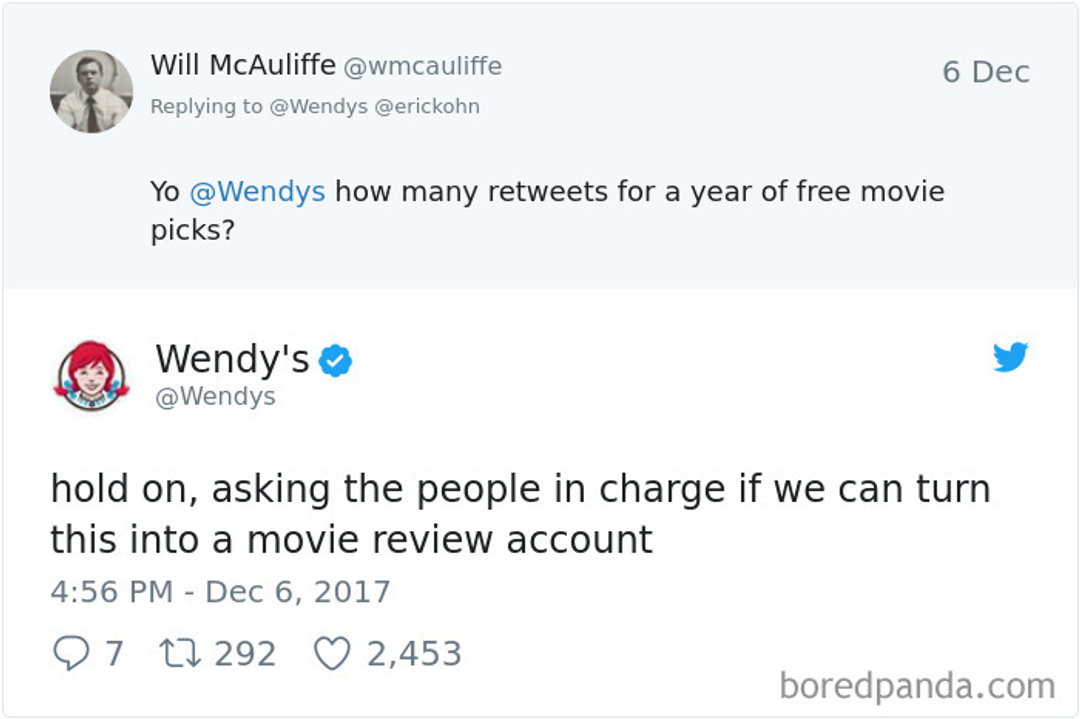 When your customer is disgruntled, avoid robotic responses. Be empathetic towards their problem. Be human and treat them like humans. They have paid to use your brand or product and are entitled to feel disappointed when things go awry.
Keep calm and engage in a cordial conversation with your customers. You can take things away from your timeline (since it is very public) and discuss the problem over direct messaging.
‍
10. Evolve with your customers
Three years ago, hardly any brands created content for TikTok. Today, it's the lifeblood of so many brands who want to get their message to customers. Your customers are continuously discovering new avenues to invest their time and attention.
As a brand, you need to be a step ahead of them. Playing catchup to your customer's habits will serve you no good.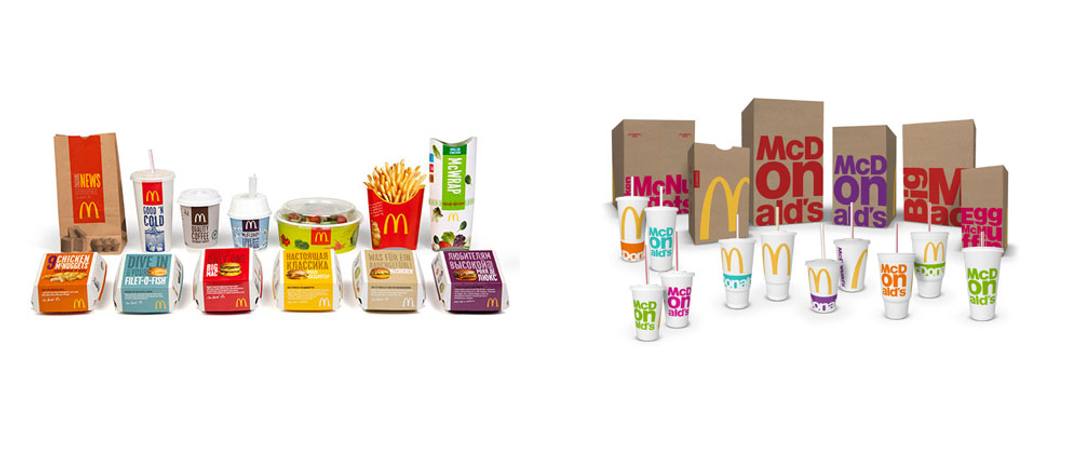 In 2016, McDonald's completely rebranded their iconic red and yellow packaging to a completely fresh design.
The fast food brand began to look less like kiddie playhouses and more like living rooms, thereby encouraging their now-grownup customer base to visit their restaurants for a cup of coffee and to conduct informal business meetings. This change was consistent across all their media as well.
A consistent brand image can go a long way in creating a lasting relationship with your customers. The key is to be consistent across periods, media types, and customer touchpoints.
‍
Brand image vs. brand identity: A relationship
Brand identity is how the company portrays itself to the customers and how the brand wants the customer to perceive it. On the other hand, brand image is how the customers actually perceive the brand.
What makes a brand image tricky is that control over it is almost non-existent. That's why it's important to always align with your brand identity in every single move you make as a brand.
Does your brand believe in reliability as a core belief? Offer outstanding customer service and support. Is your brand voice encouraging and friendly? Be consistent with that across all news and platforms. Consistency with your identity is key to having a successful brand image.
👀 Think of it this way: brands are like people. When you meet a new person, you subconsciously assess their personality—how they talk, look, and operate. Then, you begin to form a perception of this person based on your interactions. This perception of them can also be influenced by what other people tell you about them.
Put your brand in the shoes of the person you met. How can you guarantee to be well-liked by everyone you meet? There is no guarantee, but the effort is a determining factor. Your brand must strive to be well-rounded, engaging, and dependable.
Brands spend a lot of time on their identity for a good reason. When your brand identity is out in the world, brand images start to form, and you want them to be as positive as possible.
Unfortunately, you can have a strong brand identity but have a poor image. In that case, there are other tips to help you with this predicament, namely:
Build positive relationships within your industry
Be engaging and friendly on social media
Ensure that customers have a wonderful experience with you
Offer giveaways and special shout-outs
Have a brand cause (charities, organizations, etc.)
Be consistent and careful with every business move
Are you having a case of information overload right now? Don't worry! To help you take in all this information, here is an infographic of brand image vs. brand identity in concise and straightforward details.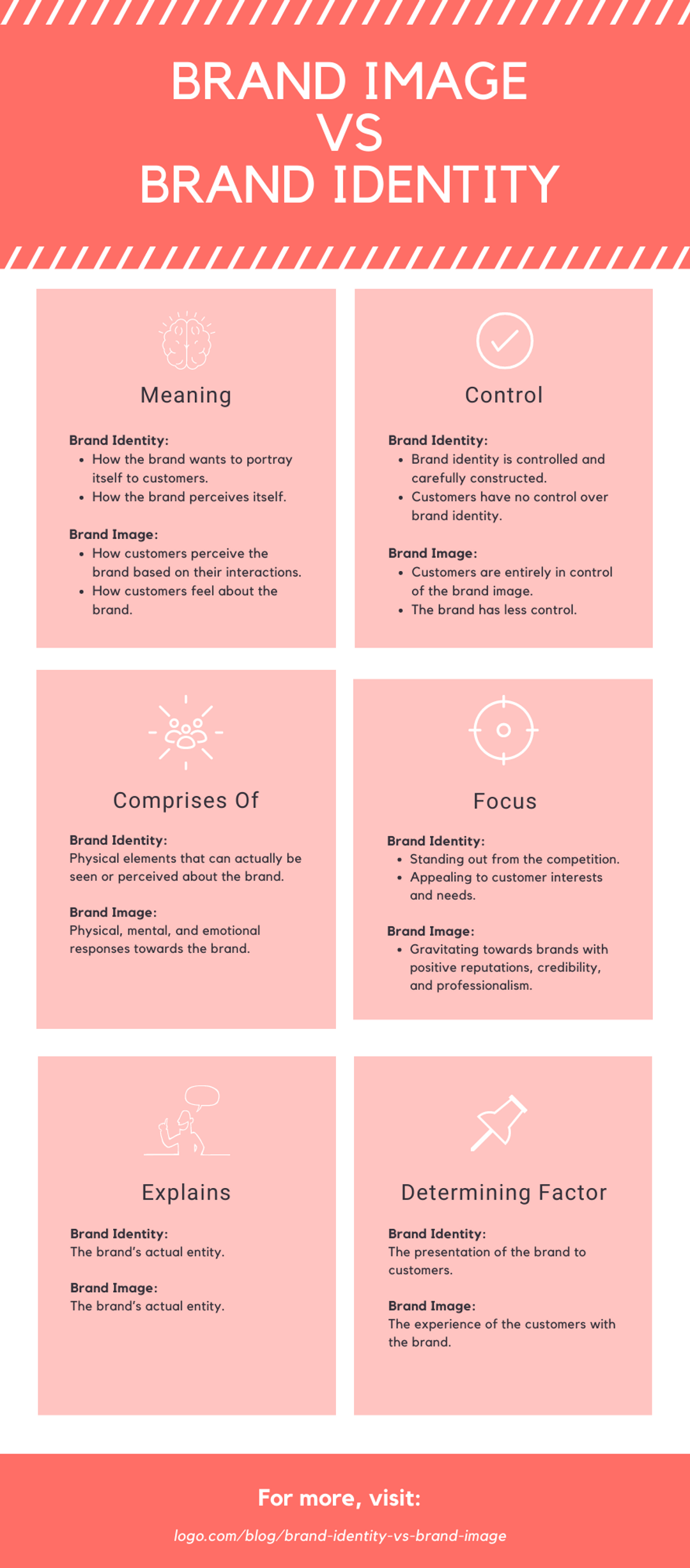 ‍
Frequently asked questions: 5 popular FAQs about brand image vs. brand identity
What are some commonly asked questions about brand image vs. brand identity? Get your questions answered with these five FAQs.
1. Are image and identity the same?
Image is what others think of you, whereas identity is who you truly are. Brand image refers to the way in which potential buyers currently envision your product or service. It could be a correct appraisal, or it could be tinged with a lot of misconceptions—it depends on how consistent you are with your identity.
2. What is Apple's brand image?
Apple's public statements are consistently on point with the company's established brand identity and long-term objectives. The image that Apple presents to the world is one that is sophisticated, innovative, and artistic.
3. What is a good brand image?
It establishes credibility.
An effective brand image can aid a business in becoming a trusted leader in its field. To succeed, you must establish credibility with your customers and rivals by reliability, honesty, and high standards. Brands may gain trust in a variety of ways, one of which is by always being upfront and honest with their customers.
4. What is the identity of KFC?
KFC, or Kentucky Fried Chicken, is a fast food chain specializing in fried chicken. With over 18,000 locations in 115 countries, KFC is a global phenomenon. KFC's brand identity revolves around providing the highest standard of quality goods and customer service in the global food services industry.
5. How does a brand image influence a customer?
Customers are less likely to base their decisions just on price when they have a favorable impression of the brand's quality and the value it provides. Taken as a whole, these elements strengthen the customer's desire to buy products from you just because they view you in a positive light.
‍
Brand image vs. brand identity: A powerful chain
The fundamental difference between brand image and brand identity is perspective.
Your brand identity is entirely in your hands, and your brand image is something you can contribute to, but at the end of the day, your audience decides what it is.
The most you can do is do your part as a brand—be incredibly reliable, prioritize your customers, and be a well-rounded business. If you take these steps seriously and consistently, a favorable brand image is just a step away.
A good brand image is an indication of a business that is self-aware and likable. And the key to reaching this stage is very much rooted in what you do in the beginning. Build your brand identity with a solid foundation—figure out your beliefs, get a beautiful logo, all of it!
Sooner or later, you'll get the highly beneficial magnitude of what both traits have to offer: a brand worth trusting.
Ready to build your brand? Start by designing a free logo today!