Get this: Tiktok boasts more than 500 million monthly active users, and if you hit the right content type and delivery style, your business will flourish for sure.
Even if it is taking time, you don't have to worry. TikTok isn't an overnight sensation, and on the same grounds, it's not going anywhere overnight. While there are a number of social media platforms to advertise on, TikTok represents a huge market.
Focus on the task at hand, create addictive content, and devise a sustainable growth strategy on the compelling platform.
‍
TikTok marketing for your business: 7 ways to shine on the app
Listed below are seven ways you can use TikTok to conquer the unique and trendy platform and grow your business digitally.
‍‍
1. Follow as well as introduce new trends
TikTok is primarily based on what's happening elsewhere.
A song with hooky lyrics generally leads to a swarm of videos on the same song, albeit with a different touch. Join the juggernaut by uploading videos about popular topics and including your business in the videos. The audience on TikTok is appreciative, and they won't mind a brand promotion in the video.
Keep in mind that your content should be attractive enough to back up your marketing gigs in the videos, and it shouldn't have a vague presence. Think of stimulating visual content and videos. Consider TikTok's trend "Hot or Not Composite Image Challenge."
This viral challenge is kicking up quite a bit of traffic with many taking up the challenge. Even if many people don't like it, the point is that it's making noise and getting attention. As Oscar Wilde wrote, "The only thing worse than being talked about is not being talked about."
‍
If you're actively following the ongoing trends and successfully uploading engaging content with eye-catching visuals on the platform, you are on the right track. To spice things up and establish a unique existence on TikTok, try introducing new trends now and then. The approach here is quite straightforward.
Follow a hit-and-try method, and don't shy away from experimenting. Not all trends will gather the desired attention, but you'll still score points for trying to introduce fresh content and doing something out of the ordinary. ‍
👀 TL;DR: Consider using eye-catching video clips. Feature videos on trending topics and promote your business at the same time. Your material should be reliable enough to support your video marketing campaigns. The primary focus of TikTok is on what's going on in the world around you.
‍
2. Focus on quality and quantity equally
TikTok is a short-video dominant platform where the maximum video length is 1 minute (post combining multiple videos). Therefore, it's fairly easy to maintain quality while also taking care of quantity.
You don't have to encapsulate your marketing content with each post that you share on the app. Rather, formulate a structured approach where you know which posts will consist of complete entertainment and which ones will carry your message too.
The average time spent by a TikTok user ranges between 50 and 60 minutes. That's essentially an hour of opportunity that you have to grow your business in front of a unique audience and, justifiably, a unique approach as well.
Creating quality content is the key, and if you take care of that, your campaign will undoubtedly flourish.
👀 TL;DR: The best strategy is one that allows you to identify which posts are solely for the enjoyment and which ones are meant to convey your message. Put an emphasis on both quality and frequency. When it comes to running a successful campaign, the most important thing is to produce high-quality content.
‍
3. Collaborate with TikTok influencers
Entering into anyone's territory is no walk in the park. You need to win the trust of an audience that hasn't seen you or heard of your venture. But that's for every new user.
There's nothing that can change this process except for collaboration with people who have already cemented their place on the platform.
All you need to do is find a TikTok marketing influencer that has a similar target audience as yours. A simple example can explain this in a better way.
Suppose John decides to make a move to TikTok and runs a TikTok marketing campaign on the platform to spread awareness about his venture and gain some handy customers. His product is a mobile application that manages your wardrobe and gives suggestions on buying new apparel too.
Keeping this in mind, John requests a team collaboration with fashion-oriented influencers. After closing the deal, a campaign of videos is created that is attractive and promotes John's apparel application swiftly.
So how did the collaboration help? More than 1 million videos are viewed every single day on TikTok. Too Faced, a well-known makeup brand, achieved this well by collaborating with makeup gurus that tried on their products on Tiktok, widening their audience seamlessly.
It becomes significantly easier to increase reach by collaborating with influencers and making it to the list of trending videos on TikTok. Not only that, this virtual team collaboration with the who's who of TikTok will also pave a path that simplifies the journey of gathering the user's trust.
Unlike other social media collaborations and giveaways, the joint efforts on TikTok often consist of numerous influencers rather than a single activist.
So, you and your product traverse the followers of all the influencers you collaborated with and churned up staggering numbers.‍
👀 TL;DR: You may speed up the process of gaining a user's confidence by using influencer marketing. Just select a TikTok influencer with a similar target demographic to yours and you're good to go. Instead of a single campaigner, TikTok collaborations and giveaways frequently involve a large number of influential users.
‍
4. Optimize your paid campaigns
There aren't any marketing tactics that operate without appealing ads on social media. They are an integral part of digital marketing, and if you have any plans to drop the advertisement approach, drop your plans.
Ads are one of the primary sources of brand discovery, and according to a report, 27% of internet users find out about new ventures and brands through paid ads.
TikTok's numbers back up their claim, and if anything, they improve slightly due to the versatility that you can add to your brand advertisement.
Technology has positively pushed advertising towards the trends of marketing automation. Today, you don't have to manually run every ad on TikTok to announce your brand on the platform.
You can schedule TikToks as per your convenience and the budget that best suits your business requirements.
Moreover, you also get to modify the ad with hyperlinks that redirect to your landing page and a couple of CTA buttons to extract quick action from the user.
CTR (click-through rate) and user-engagement statistics validate your advertising campaign, and you can further modify the ad's appearance to improve conversion numbers. This will help boost traffic to your site overall as well.
👀 TL;DR: You no longer have to run each TikTok ad manually in order to promote your company on the site. Simply add links to your landing page and a few CTA buttons to the ad to encourage the user to take immediate action. As a result, your site's overall traffic will increase.
‍
5. Get brand endorsements on your account
The first question you'll have is how endorsing a brand helps you promote your business. Getting brand endorsements is an activity that is associated with influencers who want to monetize their accounts. But there's a bigger picture associated with a brand promotion than you think.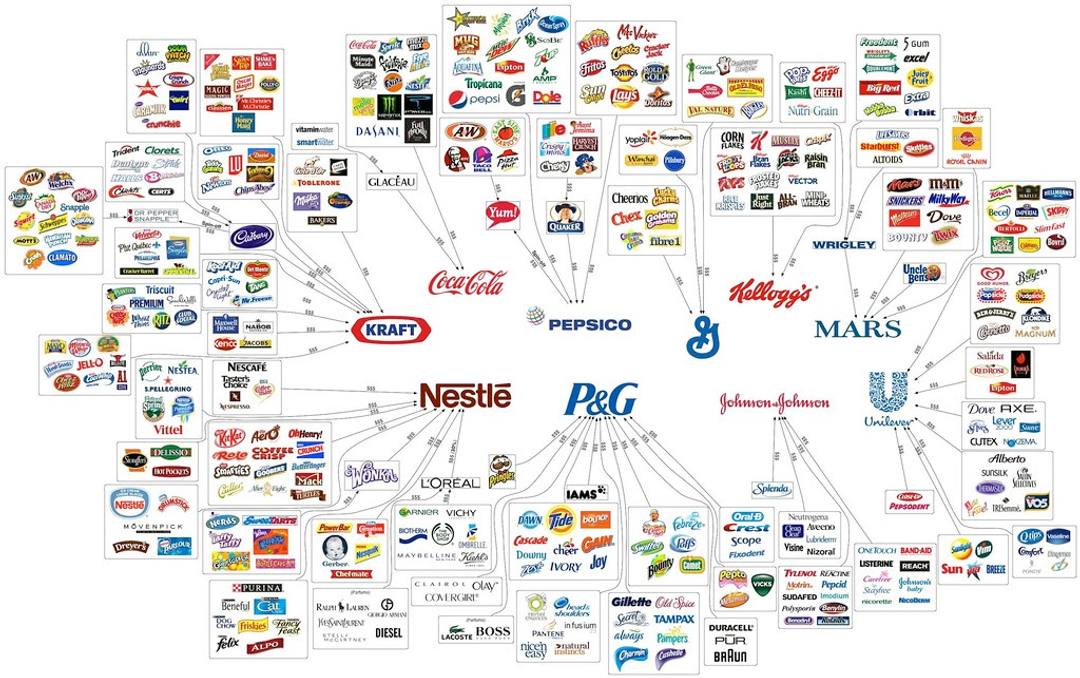 A brand that matches your business idea and, more precisely, your offerings can do you a world of good. It adds legitimacy, authenticity, and improves your brand identity as well as authority.
Human nature drives the brain in the direction of authenticity. So, for a marketer looking to exploit the gaming-friendly audience, the endorsement of a giant gaming house like EA Sports or Rockstar Games is the key to the kingdom.
It's simple. You see a game offered by a random TikToker, and then you see one offered by a legitimate account with a good number of followers and, most importantly, collaboration with companies that have delivered cult-classic games.
‍
Even if you end up securing endorsements from mid-sized gaming houses, your offerings are placed above the rest of the lot.
That's not the only positive of getting brands to your account. The algorithm of TikTok automatically promotes content that has big names attached to their posts, and your reach takes a massive leap.
You get all of that and more through genuine collaboration with a brand that puts similar stuff on the table as yours. Some endorsements also take care of paid advertising, and that's literally the epitome of reach you can ask for from a brand. Utilizing the same for the benefit of the company as well as your venture lies in your hands.‍
👀 TL;DR: Getting brand endorsements can do you a world of good. It adds legitimacy, authenticity, and improves your brand identity as well as authority. Some endorsements also take care of paid advertising, and that's literally the epitome of reach you can ask for from a brand.
‍
6. Explore the world of TikTok hashtags
TikTok hashtags are different and unique. Not only do they drive traffic that searches for similar content, but they also invite the users to participate.
There's no existing method for customer engagement that tops their own participation. They read about topics, they understand it, and to end it all, they post their own content on a trending hashtag or even better, a hashtag you introduced into the game.
TikTok is growing at an unprecedented speed, and it has already raked in some astonishing numbers. The application is available in 155 countries and it also supports more than 74 languages.
Therefore, hashtags you create and bring in for a particular segment of the audience will take a boom at any moment and spread like a virus (harsh but true!) through culture or a country.
There are several ways to explore these hashtags and use them for your brand's awareness and marketing campaign. Below are some of the strategies that rock with respect to hashtags on Tiktok:
‍
Hashtag as a challenge
TikTok sports numerous challenges coming from different geographical locations and for the betterment of the world without any discrimination on any grounds. TikTok users and celebrities take on the challenges and post videos about it.
A challenge can be anything from a cooking trick to a high kick. Even though these videos are for the same challenge, the users give it their own touch, and on TikTok, improvisation is king.
So, you have the opportunity to formulate a hashtag for your venture and start a trend on the platform. If there is a hashtag challenge that corresponds to your business concept, upload creative content to it and make the most of it.
‍
Hashtag as a cause
Don't promote your brand excessively in all your posts and give the audience an impression of hard-selling. No one's buying that on TikTok. You can start hashtags that stand up for a noble cause, and even if there's no space for pushing your brand message, it's alright.
The good in you will pay off and a loyal fan base that follows you on every step will soon develop. You have a tonne of previously published videos on your venture, and many more will follow the streamline of uploads soon.
The newly found follower-base will act as your immediate target audience, and on a bigger note, you stood up for a cause worth the attention.
‍
Hashtag in its traditional style
You know the drill when it comes to the regular inclusion of hashtags in all your posts. People search for content, and if your post includes similar hashtags, your videos will pop up. Viewers watch the stuff, and if their requirements align with your supply, you score a customer.
If not, there's still no harm in hashtags, keeping in mind that relevance is critical. A hashtag that redirects to a piece of content that has no distinct connection with the hashtag you included leaves a bad impression.
Avoid such unpleasant scenarios and use hashtags to improve reach and grow your business by notifying the audience about the quality of your content as well as your offering.‍
👀 TL;DR: TikTok hashtags are distinct and one-of-a-kind. They not only direct traffic to comparable content searches, but they also invite the visitor to interact. As a result, hashtags you design and bring in for a certain segment of the audience will go viral at any time and spread like wildfire.
‍
7. Share your content
The efforts you've put into burning the midnight oil and investing in TikTok marketing and content creation deserve not only applause but also a share.
Now, sharing should be done from both ends, of which you have control over one. And that's sharing your best pieces of content and productive work across various social and professional media.
It boosts your views and satisfies the TikTok algorithm. Have confidence in your content, and don't think twice before sharing the stuff you have created with immense will and dedication.
Quality content is always welcome on any social media or professional media platform. You can include reference links to your videos on highly professional platforms, such as LinkedIn, and directly upload videos to your brand's Facebook and Instagram accounts.
‍
When it comes to sharing content and bringing in more productivity, WhatsApp is never far behind. You can forward links to your work and upload them as your status too.
The other end of sharing is dependent on the onlookers, the audience. If they like what they see, there are high chances that they'll share it too. The reason? TikTok's policy of keeping the content short and effective.
When a user shares a TikTok video, the receiver usually watches it because it'll take them 15 to 30 seconds. It all finally boils down to the quality of the content. Highly engaging content with a message that consists of impetus and clarity swiftly serves your purpose.
When you share content, you get a mixture of organic and referral traffic. But when your audience shares your work, you get a swarm of organic traffic that consists of your potential customers. So, set your priorities accordingly and foster content that fuels business growth.
👀 TL;DR: Have faith in your content and don't be afraid to share it. It increases your views while also satisfying the TikTok algorithm. You can include video reference links on highly professional networks like LinkedIn, as well as directly upload videos to your brand's Facebook and Instagram profiles.
‍
5 brands that do TikTok marketing like a boss
Here are some brands that boss their TikTok game with content known to set trends for others to follow.
‍
1. Chipotle
One of the first brands to truly leverage the Branded Hashtag Challenge with the #ChipotleLidFlip Challenge, Chipotle garnered several videos.
They followed this with the popular #GuacDance Challenge, which received nearly a quarter million video submissions. The campaign translated into phenomenal sales numbers on National Guacamole Day.
More recently, the brand has ventured into the metaverse and is manifesting its interactive journey on TikTok.
‍
2. Gymshark
Calling their content GymTok, Gymshark has set the bar high with its content. They post fitness content with a fun context, which has resulted in them being among the most followed fitness brands on TikTok.
With 3.6 million followers and growing, the handle enjoys a loyal following that's here for fitness and fun.
‍
3. E.L.F. Cosmetics
The brand's #EyesLipsFace Challenge' is one of the best TikTok campaigns ever. E.L.F. Cosmetics went all out with this one, destroying conventional notions of beauty advertising.
The campaign received 7 billion views and is said to be the most viral TikTok campaign of all time. It managed to generate 5 million user-generated videos, a task that some would have deemed impossible in the pre-TikTok era.
‍
4. The Washington Post
Here's an example that proves every category of business can find success if they get their TikTok marketing game right.
The Washington Post doesn't do the regular, mundane news stuff all the time. Instead, they post skits with one Dave. He creates fun content based on the headlines of the day.
‍
5. Duolingo
Here's another fantastic example of a rebel staffer taking over the TikTok handle of their company. Zaria Parvez creates interesting content for Duolingo, the language-learning app.
She wears the green owl, which is the mascot of the brand, to embody her thoughts and the fun aspects of Duolingo. The result? 4.4 million followers on TikTok.
TikTok marketing has a long way to go, with the social media platform rising in popularity across the globe and the exciting new controls it keeps giving regular users, encouraging them to become video creators. Consider using ads to tip the scales even further in your favor.
‍
Tiktok ads: 5 types to consider for your business
TikTok ads are a good way to get that initial traction. Mostly, TikTok ads are similar to other paid social media ads, barring some quirks that businesses and marketers should be aware of.
There are five types of ads you need to be aware of.
1. In-Feed Ads
This is the most organic ad format, as your ad appears as just another video on the user's feed. You can direct the user to your product page or download your app using a one-touch call-to-action. In-Feed Ads last for 15 seconds or less and are available in skippable formats.
2. Brand Takeovers
These ads are highly intrusive but more immersive since they take over the entire screen for a few seconds. TikTok allows you to use a static image, a video, or a GIF in this ad format. You can add a variety of calls-to-action (CTAs) here.
3. TopViews
Topviews functions not too differently from Google Ads. They allow your ad to appear in the most prominent positions on your TikTok "For You" feed.
4. Branded Hashtag Challenges
TikTok has taken over the hashtag game of Twitter. Branded Hashtag Challenges promote the platform's user-generated content fad.
‍
You have to create an in-feed video ad and get users to participate in the challenge by performing a task in their video or using an effect. Your branded banners and design elements take over their content.
5. Branded Effects
One of the main reasons brands prefer creating campaigns on TikTok is its ability to create mind-blowing effects using augmented reality, virtual reality, or even simple filters.
Your brand gets its prominence on the filter, exposing everyone to your brand, thereby indirectly creating content for you.
💡Tip: It's important to note that paid TikTok ads are more expensive than ads on most other social media platforms. While you can run a Facebook or Instagram ad campaign with an investment of just $20, the minimum cost to run an ad campaign with TikTok for Business is $500.
‍
Tiktok Vs Youtube: A war between two platforms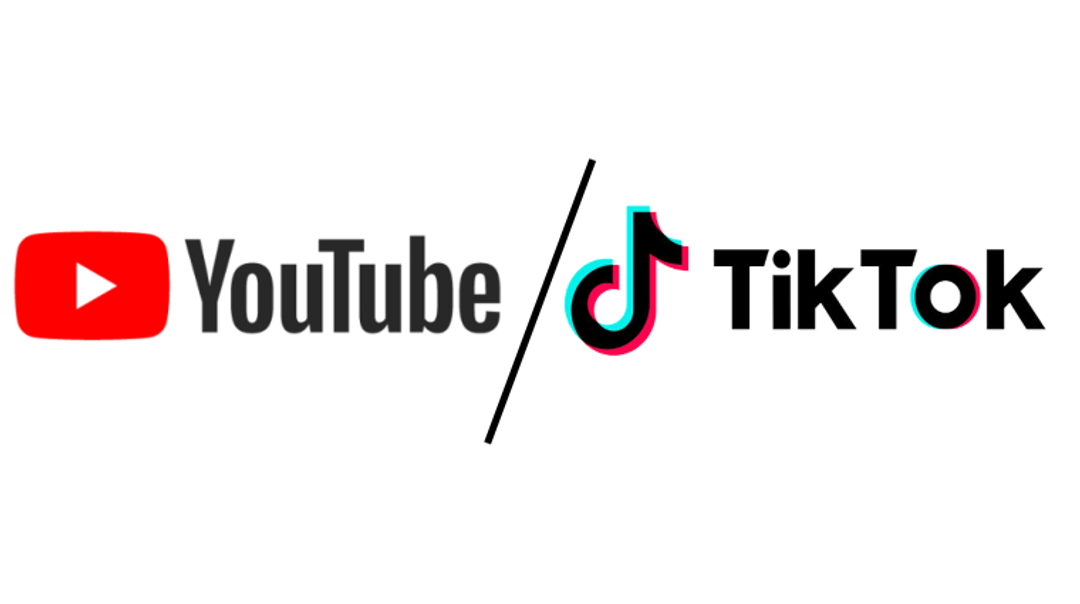 2021 was a remarkable year. We have witnessed a pervasive virus, and we have seen a literal war — one between the content creators and influencers of TikTok and YouTube. The banter took some ugly turns where many TikTok roasts were banned from YouTube, and on the other hand, a few TikTok accounts have also been banned.
A surge of internet users went on to downgrade the platform ratings of TikTok on the PlayStore. Google, however, quickly spotted the spam ratings, and TikTok is back on track again. From the outside, TikTok gives the impression of a platform that comprises hit songs, fancy clothes, and some famous dialogue lip-overs.
But from a marketer's standpoint, TikTok is a platform where you can promote and grow your business in front of an audience that prioritizes innovation and creativity.
In fact, more than 40% of TikTok users are between 16 and 24, as reported by GlobalWebIndex. Therefore, introducing novel trends for this young user base can light up your TikTok marketing campaign. ‍
‍
What are the various benefits of tiktok marketing?
Being present on TikTok allows your brand to create fun, relatable content. But there are also business advantages that you can reap.
‍
1. It increases brand awareness
Every minute, there are 167 million TikTok videos viewed globally. The short format of the videos allows more videos to be viewed by users, giving brands a better opportunity to be noticed by their targeted consumers.
If you're a financial advisor who thinks TikTok wouldn't be the right platform for your brand's awareness, then here's some inspiration:
The vast format options and trends allow you to stay on top of mind and be relevant to different demographics. You can keep your existing followers entertained and reach out to new ones.
‍
2. It builds engaged communities
Video is the internet's favorite format, and TikTok democratizes video creation for every individual, giving them tools to create professional-looking videos. Creators can create engaging content that can trigger large, community-wide movements.
Take constables and school safety officers, Elliot and Mickle, for example. Their content reassures and connects with students. They share safety tips and make their presence felt around students, creating meaningful conversations and finding solutions to problems.
‍
3. It promotes your products and services
Several TikTok formats help shorten and simplify the buying journey for customers. It is a free marketing tool that effectively demonstrates your products through video and connects you with customer and influencer content.
Whether you want to showcase a demonstration of your product or drop a teaser for a new launch, the easy-to-use interface makes it easy.
‍
4. You get feedback from customers
According to Influencer Marketing Hub, 54% of TikTok users engage with the content they see by commenting on videos. It's a great way to invite and receive feedback from customers.
You could also have customers record unboxing videos of your product, post their reviews, and reward them for doing so. This way, you create natural brand advocates without spending much.
‍
5. You understand customer pain points
TikTok invites opinions and reviews conveniently. You can then tactically position your product as the solution to the problems you recognize.
Starface is a skincare brand that uses TikTok to (humorously) answer the questions their customers have about their products and skincare in general:
If your customers are using TikTok to express their challenges with your product, you can assure them and compensate them with something special.
‍
Frequently asked questions: 3 popular FAQs about Tiktok marketing
What are some commonly asked questions about Tiktok marketing? Get your questions answered with these three FAQs.
1. Are TikTok ads effective?
TikTok ads are a great method to raise brand awareness, improve leads, and drive purchases for your online store. The idea is to target the correct audience and submit video adverts that pique consumers' interest.
2. How many views make a video viral on TikTok?
Your video is termed moderately viral if it receives one million views (which will certainly earn you a healthy flow of new followers while boosting your status on the platform). And, if you receive five million views in three to seven days, you will officially become a TikTok viral superstar.
3. Why is TikTok promotion so expensive?
TikTok advertisements are still in their early stages. This means TikTok can charge a premium for them since they know advertisers will not desert TikTok to compete with their competitors for prime Facebook/Instagram advertising space. TikTok advertisements begin at $10 per CPM (cost per 1000 views).
‍
Start Tiktok marketing to grow your business easily
TikTok is a growing platform with an ever-so-growing audience that practices remote work, and on the financial front, the application is pulling in some of the biggest names in the industry. Some eCommerce businesses are even using TikTok to promote their products online.
Brands are actively organizing TikTok marketing campaigns, and the numbers are only bound to increase. It is also the fastest mobile application to achieve this feat, and a marketing strategy on TikTok is no more an experiment, but rather a necessity.
TikTok has an enormous user base, and different users imply different tastes. So, all you need to do is cook the perfect dish, comprising all the flavors the audience is looking for, and your marketing campaign will do fine.
Ready to design your free logo? Get started with our logo maker!