‍
Gone are the days when everyone with a working knowledge of Photoshop had a monopoly over photo editing tools. Today, there are more tools available, some of which are free. The internet has democratized the power of photo editing tools, allowing everyone to do more with the images they have clicked.
Adobe Photoshop has offered the highest photo editing abilities for decades. Learning to use the tool requires ample practice and extended periods of learning. Users who want to edit photos occasionally may find this time-consuming.
So, what are the avenues to edit and improve your photos without investing ample time, energy, and resources into learning the skills?
‍
Edit your images like a pro: The 11 best photo editing tools
Photo editing tools should be easy to use. They should be inexpensive or freely available for everyone who wants to create. For your convenience, we have curated eleven handy photo editing tools to help you uplift your photographs today.
‍
1. Paintshop Pro — Best for graphic design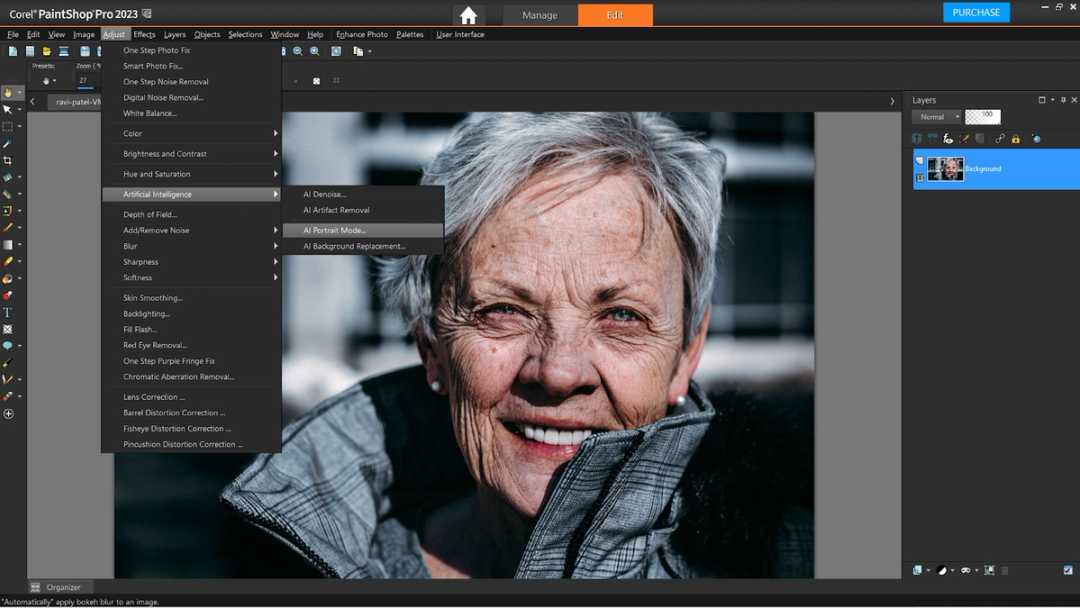 Even with a simple tool, image editing takes some getting used to. Paintshop Pro is ideal for graphic design, digital paintings, and adding zing to your photographs.
It is available with a 30-day free trial and then chargeable at $79.99. Painshop Pro works on Windows systems and integrates some critical features of Photoshop, including layers, brushes, masks, text tools, and more.
The interface isn't easy to familiarize with, but it gets simpler once you know where to find what you want. Some features that non-designers can use include perspective corrections, image damage removers, and correction of fade levels.
‍
2. Pixlr E — Best for quick edits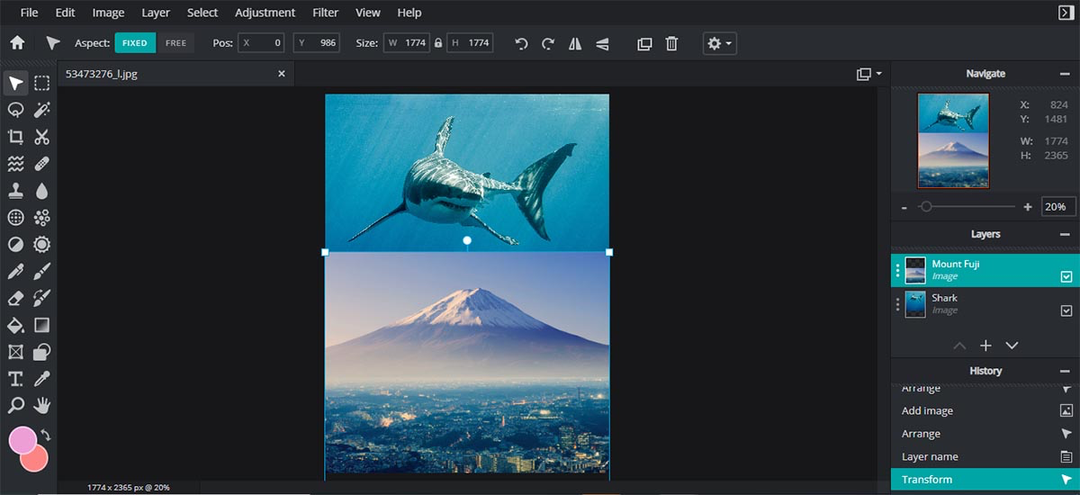 Pixlr E is popular among non-professional image editors and hobbyists. The tool is entirely web-based, meaning you must use it on your browser. You can make basic adjustments to your photographs, such as choosing the right color combinations, adding hue filters, and improving saturation levels and contrast.
A benefit of using web-based editors like Pixlr E is the insufficient storage space it consumes. It also allows you to create layers to improve editing.
A downside of web-based tools is the need for continuous internet connectivity to edit your images. Pixlr also offers a mobile app that lets you edit images.
‍
3. BeFunky — Best for artsy effects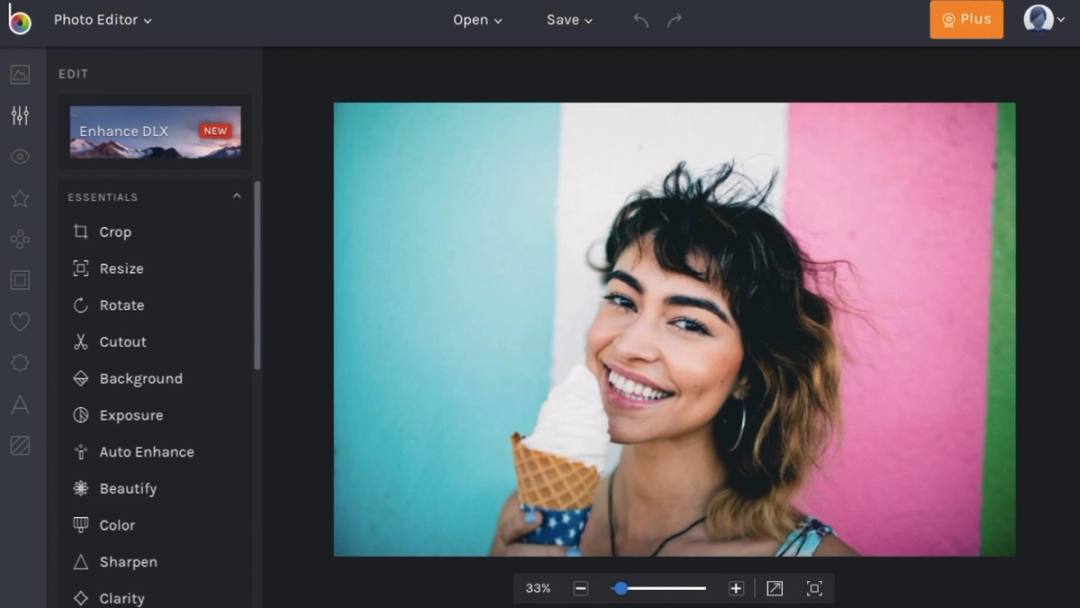 BeFunky is one of the best all-round photo editing tools. You can easily enhance your photos with BeFunky's editor that enables you to crop, resize, adjust the saturation, add text, and add graphics to your images.
But the platform is perhaps best known for its artsy effects.
You can turn any photo into a work of art, whether you want to create a watercolor, an oil painting, a cartoon, or any other design style you fancy. BeFunky has hundreds of easy-to-use filters to help you transform your images into bespoke artistic masterpieces.
BeFunky is free to use, but if you want even more easy-to-use photo editing tools, you can access its premium features.
‍
4. Krita — Best for digital painting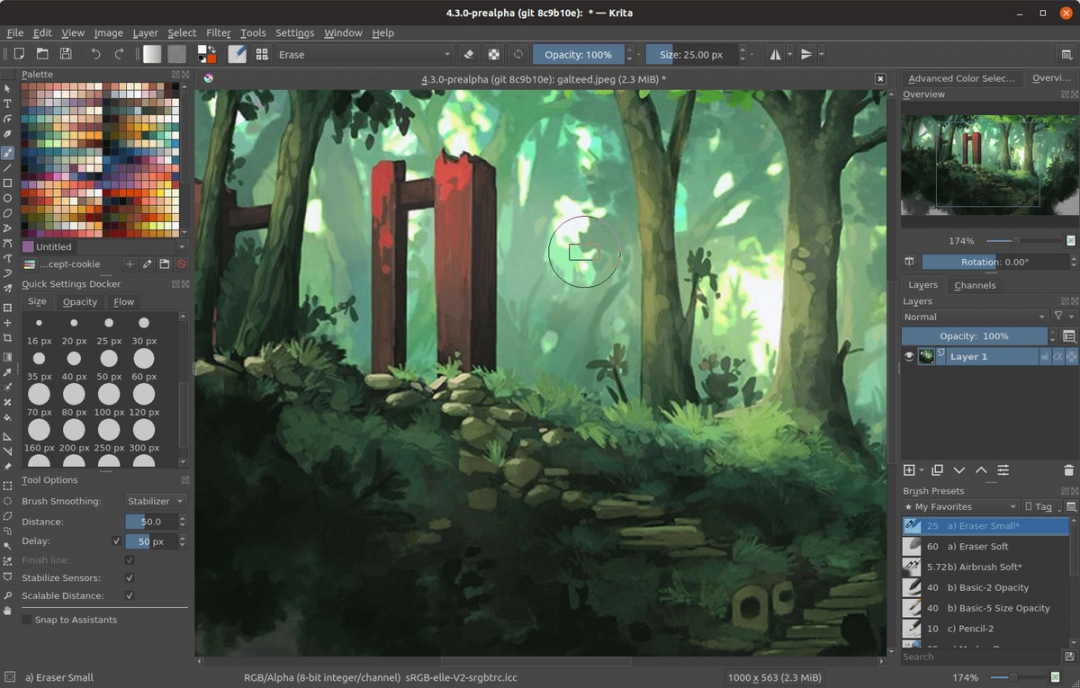 Available for use across platforms and operating systems, Krita helps digital artists truly express their art. It is recommended for illustrators, animators, and those who indulge in creating digital paintings. With over 100 brushes, artists will find room to try more design variations and achieve their goals.
It is freely available and works on Windows, Apple, and Linux operating systems. Krita offers unique tools to add speech bubbles if you want to create your comic book. Another cool feature is the Wrap-Around Mode which creates seamless textures and patterns. The user interface is similar to Adobe Photoshop and can be customized completely.
‍
5. Ashampoo Photo Optimizer — Best for beginners
Available with a free version and a Premium version that costs $15, Ashampoo is a helpful tool to familiarize novices with the world of photo optimization.
It offers several tools to fix and improve the quality of images. It looks simple and is equally simple to use. From red-eye removal to implosion and explosion effects, Ashampoo can be considered a gateway photo editing tool for beginners.
The Ashampoo Photo Optimizer feature instantly enhances the quality of photographs by adjusting color, exposure, and contrast. It is highly limiting if you are a proficient image editor since it is designed to perform the most basic photo editing tasks.
‍
6. Capture One — Best for color adjustments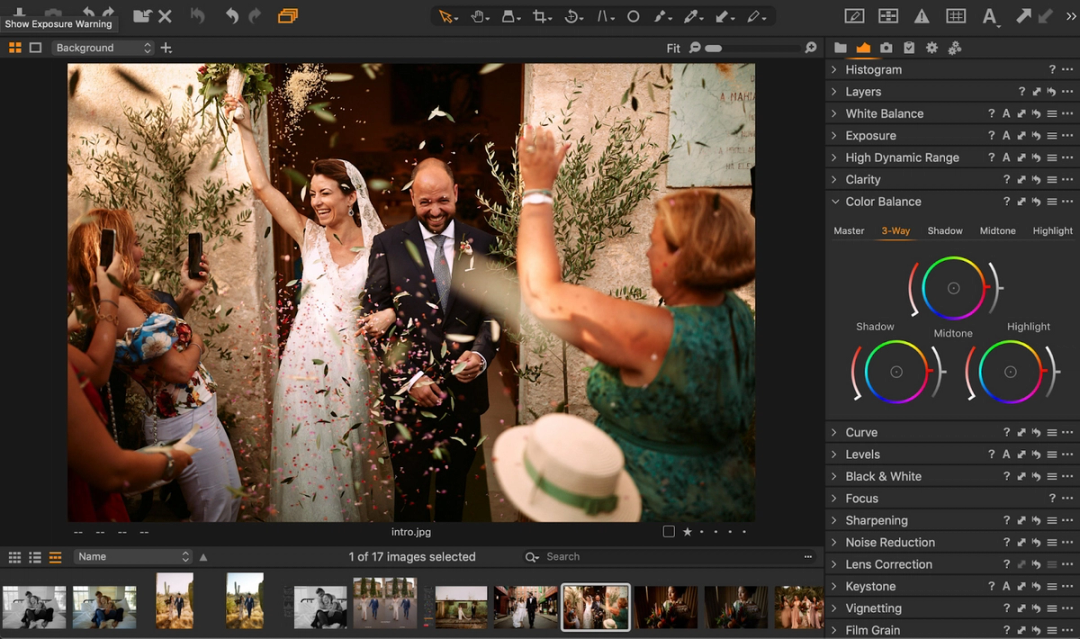 Capture One is supported and Mac and Windows systems. It is recommended for color adjustments and corrections in photographs. The results of images edited with this tool are impressive and can be matched with the ability of Photoshop.
Since it is specially built to work with images, Capture One has convenient photo management tools (like Adobe Lightroom) so that you organize your files better.
You can edit eight color ranges and apply up to sixteen layers. It also gives you the choice of applying masks such as Refine Mask and Feather Mask to give your visual content a professional touch. On the downside, it is more expensive than Adobe Photoshop, with the paid version costing $24 per month (after a 30-day trial).
‍
7. Canva — Best for marketing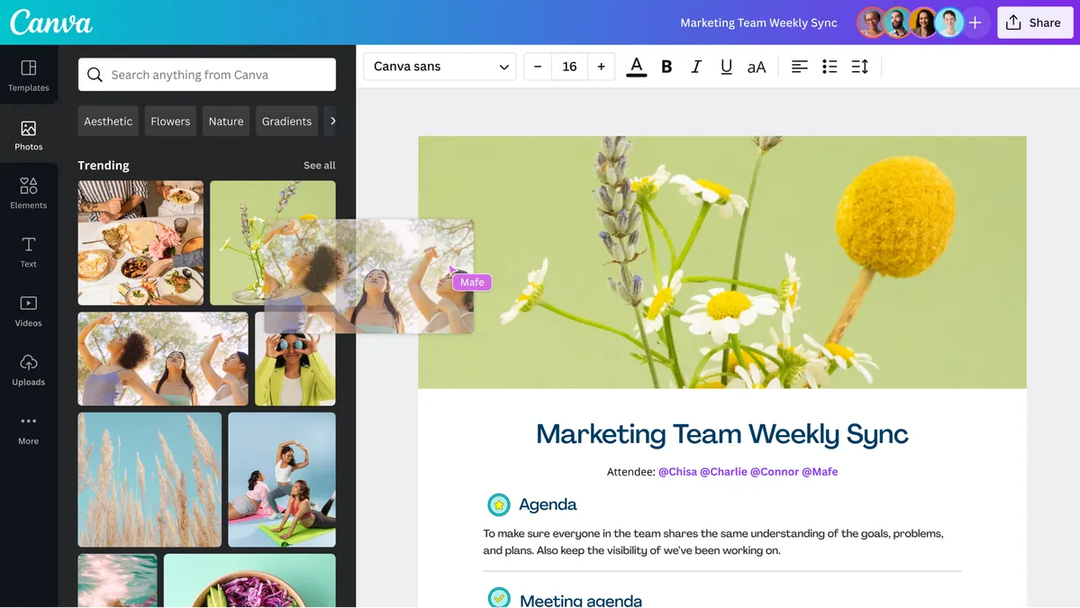 For maximum effect and minimum effort, Canva is the go-to choice for marketers. It is packed with an incredibly specialized catalog of pre-fed templates that can not only be replicated and applied to your work but can also be tweaked with ease.
With over 250,000 free templates, you can create brand marketing materials, presentations, and more with just a few clicks and edits.
Canva is growing in popularity within the marketing community as it has reduced dependence on professional designers and has a low learning curve. It does not offer the best photo editing tools, but it can expand your imagination to apply your images in different formats. The Pro version costs $119.99 per year.
‍
8. Affinity Photo — Best for layer editing
Affinity Photo could be a helpful ally if you are specifically looking for photo editing tools. It helps professional photographers work with masks and clipping layers with blend modes. It also has live filters that you can apply to a single layer or an entire stack.
The tool is efficient and quick. Even though it delivers results as good as Photoshop, it has a low learning curve. Affinity Photo offers users a 90-day free trial and then $54.99. Photographers who have used Photoshop previously will find the marquee, magic wand, and lasso tools familiar.
‍
9. On1 Photo Raw — Best for filters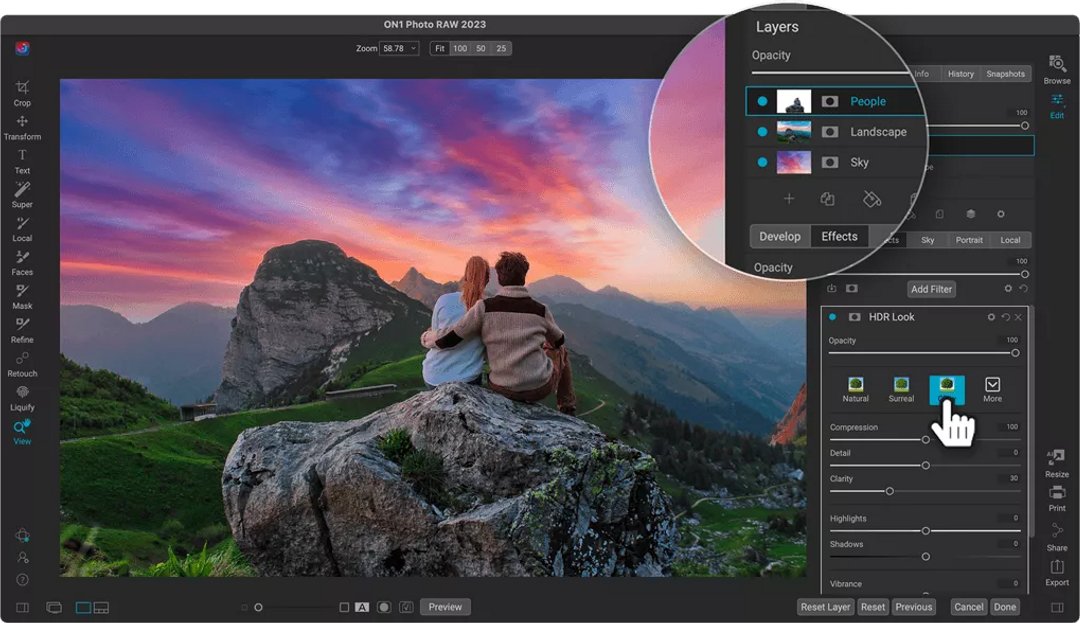 Photographers satisfied with applying pre-made filters to their captures will love On1 Photo Raw. The tool is designed with AI tools that can reduce noise in images, swap sky hues, and retouch images at the click of a button. It has a well-populated library of filters.
A significant advantage of On1 Photo Raw is its ability to integrate Photoshop plug-ins. It consumes ample processing and storage space on your computer. You can avail of a free 14-day trial and pay $99.99 for the license afterward.
‍
10. Fotor — Best for collages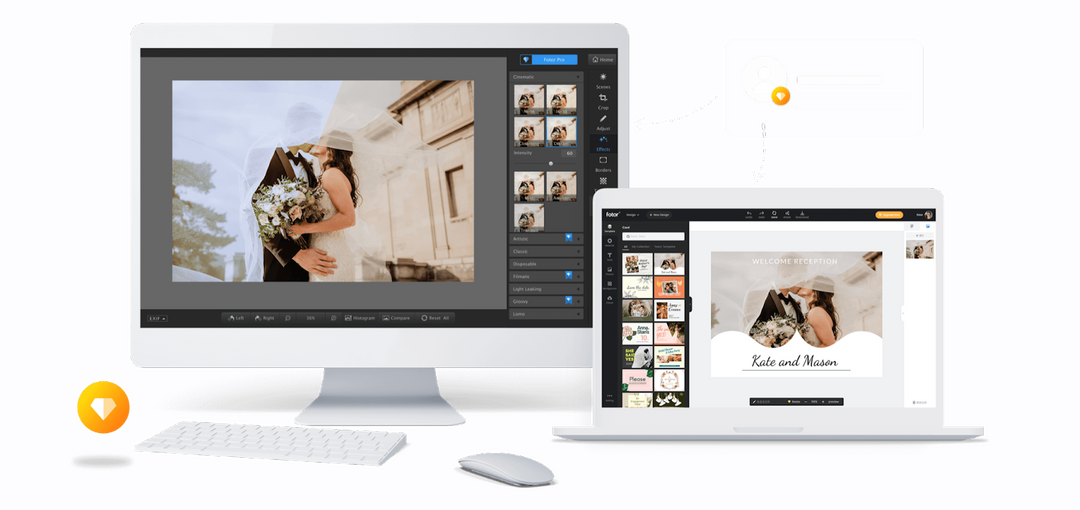 Fotor is an easy-to-use tool for building photo collages. It gives you options to edit your photographs as well. You can pick from several background and style options and upload your photographs to fit these templates. Fotor allows you to add colors and text to your collages.
The tool is freely available. It does not support layer editing and masking, so consider it an essential collage-creating tool.
‍
11. Pixelmator Pro — Best for Mac users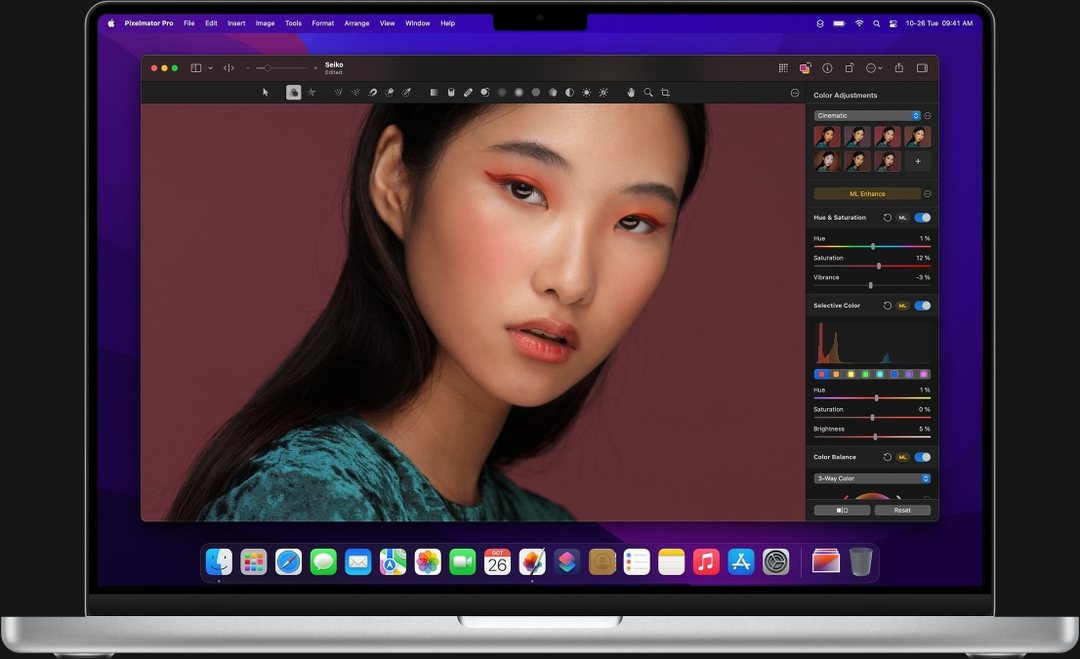 Specifically designed for Mac users, Pixelmator Pro offers a complete macOS integration. It supports various Mac-specific features, including Apple Pencil, Side Car, Universal Clipboard, Magic Mouse, Magic Trackpad, Apple Color Windows, Apple Script, Spotlight, Apple Fonts, Quick Look, and macOS Handoff.
It costs $49.99 after a 15-day free trial. Pixelmator Pro is best for basic photo editing as it lacks advanced image editing tools.
‍
Frequently asked questions about the best photo editing tools
What are some commonly asked questions about the best photo editing tools? Get your questions answered with these three FAQs.
1. What are photo editing tools?
Photo editing tools, which are broadly classified as vector graphics editors, raster graphics editors, and 3D modelers, are the major mechanisms with which a user can manipulate, enhance, and transform images. Rendering or creating digital artwork from scratch can be done with many photo editing programs.
2. Is there anything better than Photoshop?
Unquestionably, yes. If you're looking for a good Photoshop alternative, look no further than Affinity Photo 2. It works wonderfully as a photo editor. In addition, you have the ability to make edits and adjustments that would normally require a professional. The extensive set of tools also allows you to expand upon your images.
3. How do beginners learn to edit to photos?
You can find tutorials on well-known websites like Vimeo and Youtube, as well as blogs and websites devoted to editing. The Beat, Ripple Training, and PluralSight are just a few examples of the many popular tutorial websites available. The majority of these resources offer tutorials on a wide range of programs.
‍
Bottom line
Each of these tools offers a nuanced experience. Choose the one that suits your need and level of proficiency. Adobe Photoshop has been ruling the image editing charts for a while and may continue to dominate the professional realms of photo editing.
As a budding designer who only wants to spend what is necessary for learning advanced software like Photoshop, any of these tools could become your long-term companion.
Happy editing to you.
Ready to design your free logo? Get started with our logo maker!