Can you think of a happy occasion that doesn't call for a cake?

Be it birthdays, anniversaries, baby showers, special holidays, graduation parties--all of these events can use a cake, or some cupcakes, maybe even some croissants. Did someone say cookies?

If you enjoy baking sweet treats for your family and friends, then you could start a bakery business from home. It can be the perfect way to do something that you enjoy and build your business, empowering.
The Benefits Of Starting A Bakery Business From Home
There are multiple reasons why you should consider selling your baked goods from home. Some of them include:
It allows you to do what you love - baking.
There's always a demand for yummy sweet treats.
You already have the infrastructure (kitchen) and baking knowledge.
It allows you to explore your creative expression.
You can start selling locally and build a strong customer base over time.
How To Start A Bakery Business From Home
The six tips listed below will give you enough information you need to start a bakery business from home.

Step 1: Make Your Kitchen Business-Ready
If your kitchen is going to be your "office," it needs to be treated like a business environment. You must have got all the tools and equipment required to bake the treats you plan to sell.

In addition to this, a high level of hygiene is crucial when you're running a business that involves the selling of home-baked goods. Therefore, be sure that you can keep your pets and other home occupants (like your kids, teens and snacking partners) out to ensure that your kitchen stays clean and hygienic.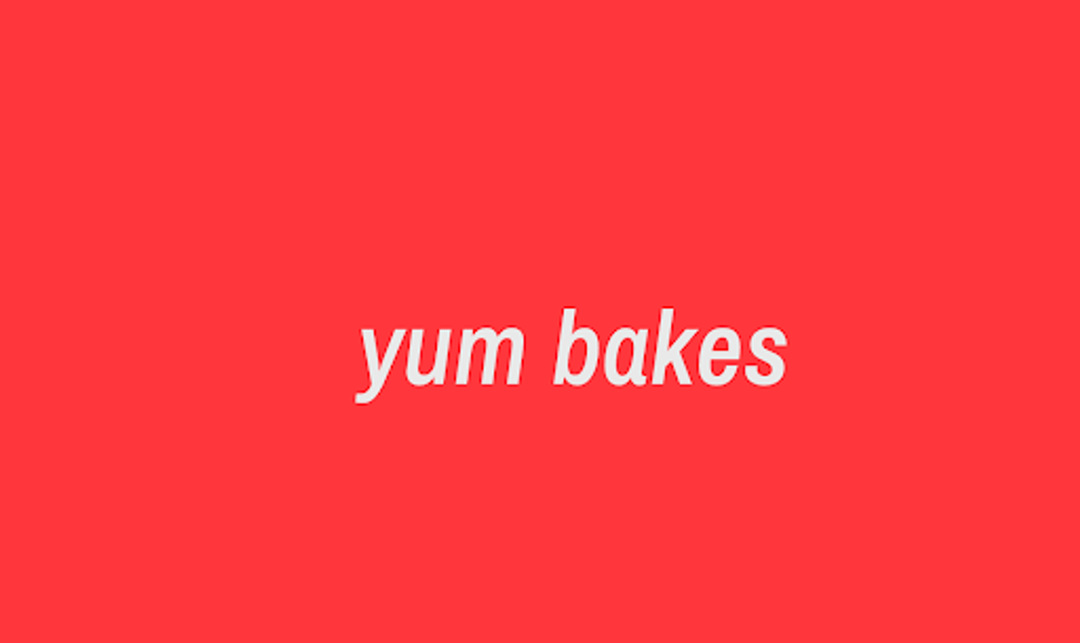 Step 2: Build Your Brand
Whether you're building a small local business or planning to start a country-wide bakery chain, you'll need to create a brand. This can be as simple as deciding on a brand name, designing a cute bakery logo, and setting up a website.

There are many name generators that you can use to find the right name.
A sophisticated and nifty logo maker can give you a great logo design. Here are some logo options for a hypothetical bakery called 'Yum Bakes.'
There are various website builders that you can use to set up your website.
Building a brand will add credibility and meaning to your business. All you have to do is make a delicious-looking website, post pictures of your baked goods in the gallery, include an ordering form, share contacts and wait for the sales to come in.

Step 3: Decide What Baked Goods Do You Want To Sell
Food is a tricky business. People have different tastes, and it's tough to please everyone's taste buds. For example, even when it comes to baking bread--some prefer wheat bread, while others prefer rye. Some like their loaves gluten-free, while some want it a tad on the sweeter side.

The same applies to other baked goods such as tarts, buns, cupcakes, etc. Some want it to be diabetic-friendly; some like it, extra sweet. The way to decide what baked goods to sell when you start a bakery business from home is to understand your strengths and then study your immediate competitors.

What range of products are they offering? Is there anything on their menu that you can do better? Avoid going for a lengthy menu because execution can be difficult when you're starting your bakery business from home without much help. Focus on certain specific items to ensure maximum customer satisfaction.
Step 4: Create A Storage Area In Your Home
Baking fresh baked goods are just one part of the equation. You also need a storage system to store all your supplies and your products. This is crucial because without a proper plan, your supplies will go bad, and that will affect the quality of your finished products.

For example, you'll need a refrigerator to store all your dairy products and eggs. You'll also need safe storage to keep all your finished products in good, hygienic condition and to prevent them from getting damaged.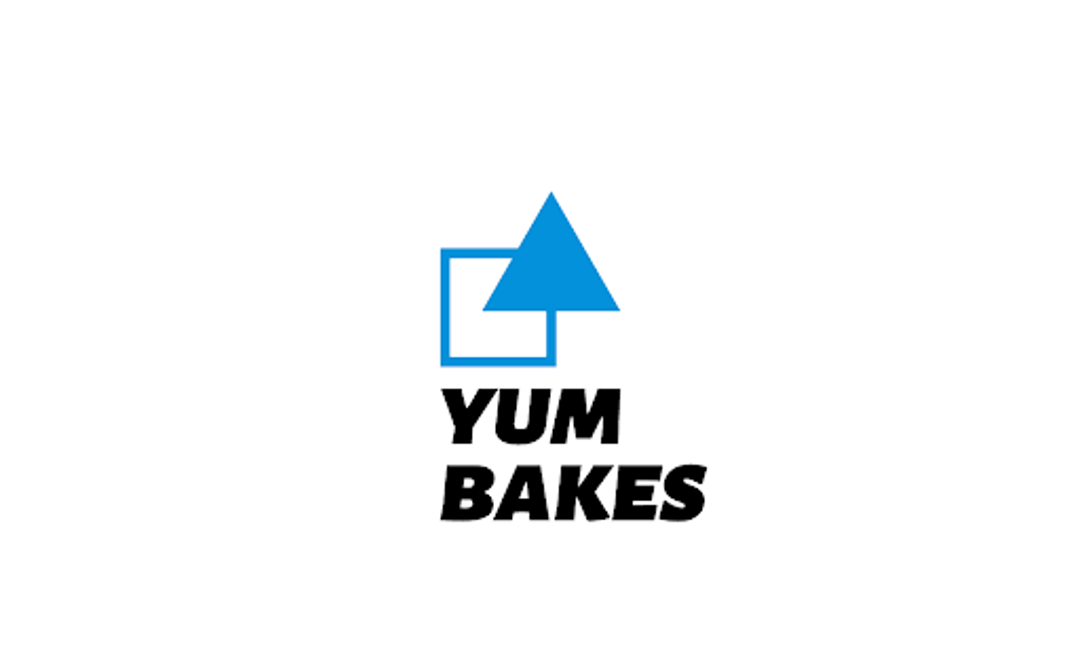 Step 5: Write Your Business Plan
A business plan is a must for every business, including starting a bakery business from home. Outlining a plan will help you understand your goals, competition, resources, the investment required, and other essential details.

Here are some steps you can follow:
Specify what products you'll be selling and who your key target market is. Is it busy moms, gourmet lovers, or corporations?
Determine the approximate profits you plan to make in the first two years. That'll give you a sense of what to work towards.
Calculate your costs--how much will it cost you to bake something, and how much will you sell it for to the customer? Consider keeping at least a 15-20% markup on your bakes.
Calculate other expenses such as electricity bills, your website, domain name, logo costs, supplies, labour, delivery, etc.
Lastly, be sure to get the help of an accountant to review your business plan. They might give you some valuable advice regarding your tax returns.
Step 6: Promote! Promote! Promote!
You might be baking the best cakes out there, but it won't matter if no one knows about it. Start promoting your business at least a month or two before the official opening to get potential customers interested and excited.

You can do this both offline and online.
Hang posters on shop windows that face crowded streets.
Print flyers and distribute them around your neighbourhood.
Place your ad in a local newspaper.
Is there a Facebook community/group for your neighbourhood? Share a post there.
Create an Instagram account and start posting pictures of your baked goods.
Create a special promotional offer for the first 50 orders.
Create a cool digital poster and ask your friends and family to share it with their social audience.
Can you host a small baking class? Invite people in.

Effective marketing is the key to business success. How you get the word out will determine the overall success of your bakery business.
How To Create A Beautiful Bakery Logo In 6 Easy Steps

So, you've been making some delicious and mouth-watering treats lately. What better than an attractive bakery logo to go with them? Find out why it's important and how to make one below!
A logo can help establish the visual identity of your bakery and set it apart from the competition. Your bakery needs proper branding to build a strong foundation—a logo is a massive step in this direction.
Good business branding allows you to build a connection with your target audience, potentially making them want to learn more about you and engage with you.
A relevant and unique bakery logo can elevate your business, but more importantly, it provides credibility— a critical attribute to have from the start.
Building your bakery logo can boost trust and reliability between you and potential customers, which is vital as they would be relying on you for enjoyable food and nutrition.
Once you manage to build a connection with your audience through effective branding, your job gets a whole lot easier.
A strong logo is one giant step that can help you get there, and with our logo maker to assist you, your visual branding needs are pretty much set.
Before we get to that, here are some other steps you should take to make your bakery stand out from the crowd.

How To Make Your Bakery Stand Out

Your bakery logo is essential, but there are other ways to stand out and build an excellent reputation in the food industry. ‍
Statistics show that the global bakery market reached $11 billion in 2019, and still, with the pandemic arising in 2020, the market only minimally decreased. Overall, the bakery market is stable and remains to be in demand.
Branding is essential, but here are other valuable tips to consider:

Do extensive research on your competitors
Research existing food trends and incorporate them into your products
Offer people an incentive if they post and tag you on their social media
Ensure products have an appealing presentation, so people are inclined to post it
Decide on a specialty (cakes, cupcakes, loaves, etc.)
Find a niche (organic recipes, gluten-free recipes, sugar-free recipes, etc.)
Offer quick deliveries and competitive prices
Take on as many catering and event opportunities
Include calorie data to attract people dedicated to fitness and diets
Take attractive images of your bakery treats
Be as descriptive as possible when describing your products
Put up stalls at fairs or events and let people have free tastes
Include a complete list of ingredients for people with allergies
Offer special promos and discounts regularly
Ensure that products are securely packed to avoid mishaps during transit
Promote your meals on various social media channels

The reason you have a bakery is likely because you have a genuine passion for it, or you understand that it is a stable and ever-growing market. Either way, there is a true appreciation present. And this positive intention should come through in everything you do and make for your bakery.
Approach your bakery from a stance of genuine care, determination, and consistency and sooner or later, everyone's going to (pardon the pun) want a slice of what you have to offer.
These tips can help keep customers intrigued and stick around, but a good branding strategy boosts the professionalism and quality of your online entity as a whole. A logo is like a visual pitch, and if it's appealing enough, it can compel users to learn more about you.LOGO.com can assist you with getting a logo, a name for your bakery, and tons of services to help you market your business. Find out how below!

Steps To Create A Free Bakery Logo
Here are six easy steps to get a free bakery logo and ways to promote and market your business with your new visual.
Step 1: Find A Great Name

Your bakery name is more for your customers than it is for you. Decide on a name that oozes deliciousness and appeal, so much so that it would compel onlookers to learn more about your bakery.
Consider using a business name generator to provide you with a great and memorable name along with a beautiful logo to go with it.
All you have to do is input 1 to 3 relevant keywords that describe your business and optimize your preferences.
For example: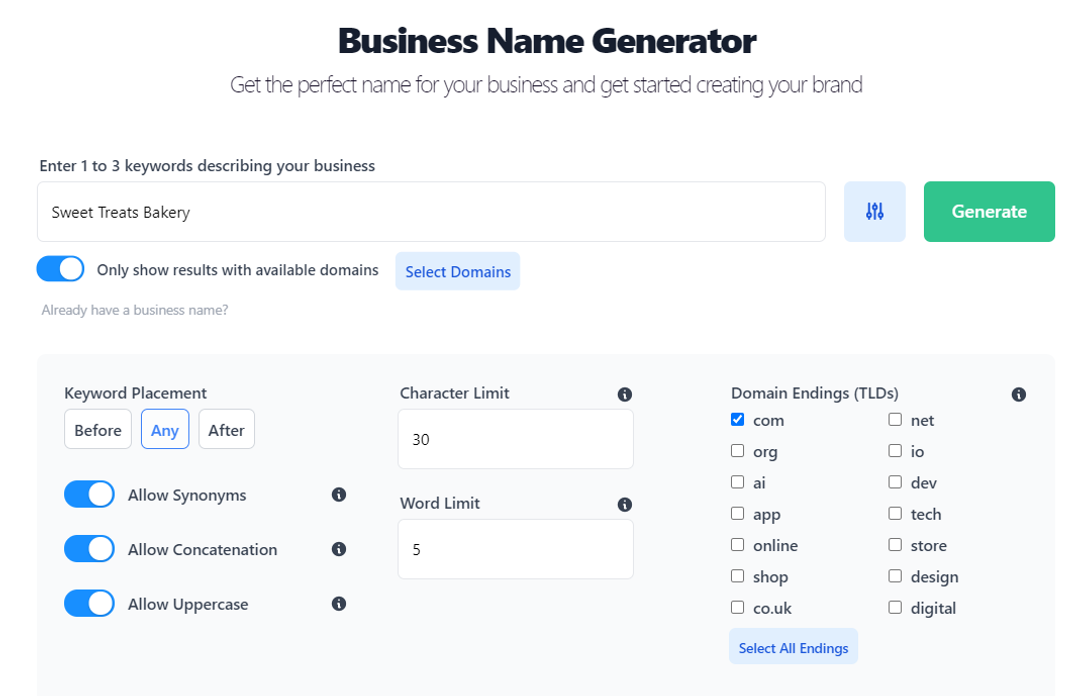 The tool will generate a ton of names along with potential logo ideas for you to choose from.
Step 2: Choose The Name You Like


Browse through the selection of names and choose the one you like the best. Don't worry about the logo design just yet; you'll soon get hundreds of different designs to choose from.
Here are some tips in choosing a great name for your bakery. It should be:

Unique and distinctive
Relevant to your dishes and products
Easy to pronounce and memorize
Simple and recognizable
Reflect who you are as a baker

Once you have chosen the right name, click 'Ideas' on the upper left of the page to check out hundreds of logo designs for it.


Step 3: Find And Customize The Perfect Bakery Logo

Every logo you'll find is customizable according to what you prefer. Find a design that is closest to your ideal bakery logo and click it to customize it. From here, you can modify its font, colors, icons, spacing—pretty much everything! Don't stop until it's perfect.


Here are some tips for when you customize a compelling bakery logo:

Use one or two brand colors at most
Choose the colors that best represent your bakery
Use one or two fonts at most
Consider sans serif fonts for their readability
Avoid overcrowding the logo with too many elements
Build a simple yet strong design
Ensure that it looks memorable and professional
Use an icon that best represents your bakery

Customization is essential because it allows you to make the design your own. You are in total control of its elements. Nobody knows your ideal logo as well as you do, and with a professional logo maker, you get to make your vision come alive in exactly the way you need it to. Customizing your bakery logo also helps it stand out from the competition.
These are the benefits of logo customization:

Helps in standing out from competitors
Allows you to tap into your creativity
Achieves your ideal logo design
Adds distinction and memorability
Helps make brand-specific elements come alive
Proves that the design is truly your own

Step 4: Finalize Your Logo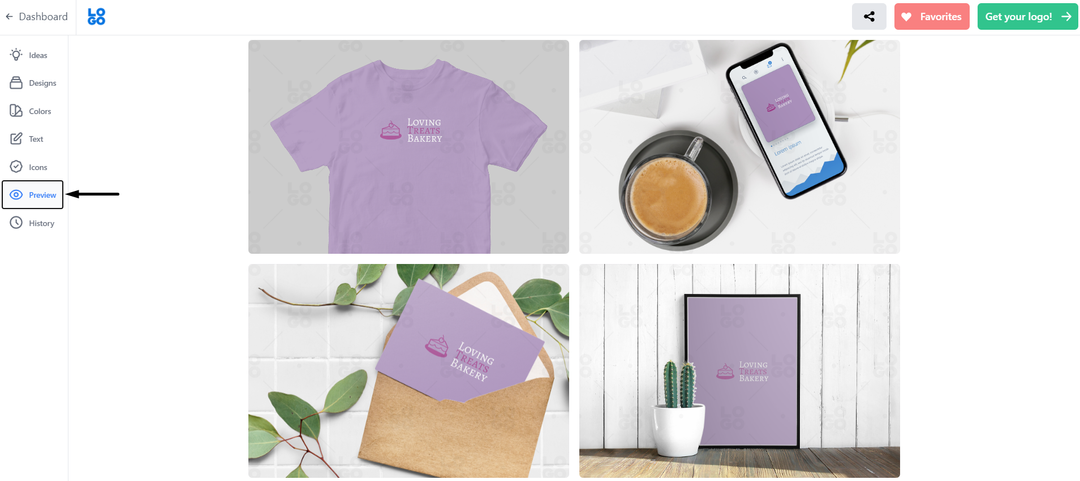 Once you're happy with the design, go ahead and click 'Preview' to see how your new logo will look on various platforms and merchandise. You will also receive details about the font, color palette, business cards— whatever you need to get your bakery running.
That's all it took to get a bakery logo—four simple steps, and you're almost at the finish line.

Step 5: Take Your Free Bakery Logo Home

Once you have finalized your logo, click the 'Get Your Logo' button. From here, you can take your new bakery logo home free of charge!
You can start using your bakery logo right away with these benefits:
Full ownership of your logo - Once you purchase your logo, it completely belongs to you and no one else, even if you decide to delete your account.
Instant access to your logo - Your logo is safe in your account. It is secure for you to come back to it whenever you need it.
100% satisfaction guarantee - Your happiness is everything to us. If you're unhappy with your logo, we will issue you a full refund.
Launch your bakery in almost no time at all. It's practical to get an early start, so go for it! But take note that your logo is just the start. You still need branding materials featuring your new logo to build your online presence.
This is where the Brand Plan comes in.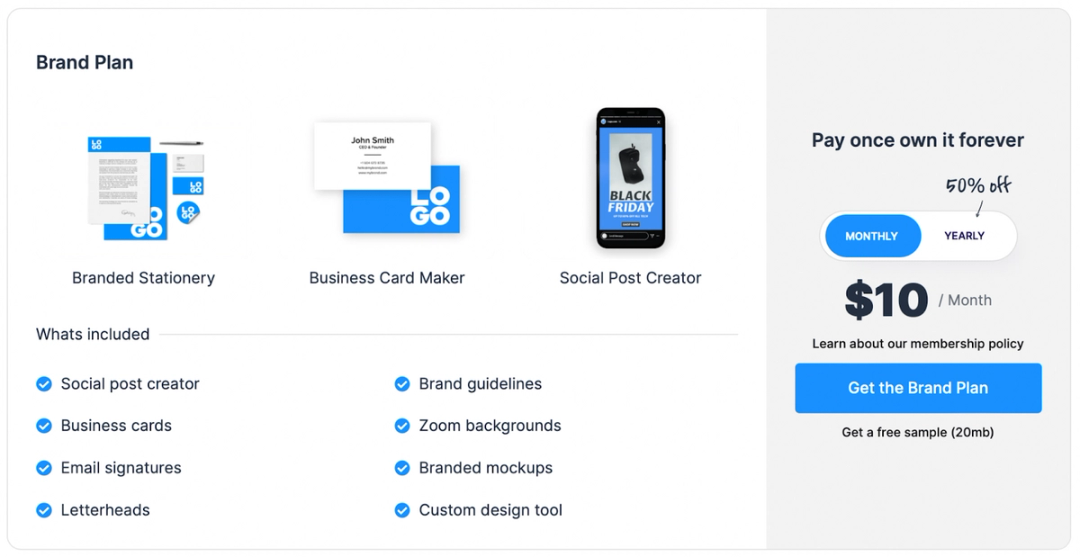 Our Brand Plan is your brand-building best friend. For only $10/month, you have instant access to:
Unlimited logo edits
Business card maker
Email signature maker
Custom design tool (Stitch)
Brand showcase
Brand guidelines
Perpetual brand backup
Oh, and all of them are pre-set with your new bakery logo. Say hello to instant convenience and results!
Step 6: Build And Promote Your Bakery Business

Social media branding is an effective tool that allows you to promote your brand to the right audiences efficiently. For example, Instagram is the perfect place to post attractive images of your dishes and pastries with descriptive captions. It also easily allows you to engage with your target market.
But having successful social media engagements only happens when you have credibility, and a way to build credibility in your bakery is to make your social media presence consistent.
A social media kit offers this consistency. LOGO.com gives you ready-to-use files for all your social media platforms such as Facebook, Instagram, LinkedIn, Youtube, and Twitter so that you can get started in no time.
LOGO.com also offers a website builder, which gives you infinite possibilities for using it to boost your bakery. Every business needs a website, and now you have one!
You can also use it for diving into other forms of promotion, such as creating blogs about your journey in building a bakery— providing tips and tricks to other bakers while promoting your business.
According to a study from Hubspot, 80% of internet users interact with both social media and blogs. What are you waiting for? Get a social media kit and a website builder today!

10 Unique Logo Design Ideas For Your Bakery Business
A logo is a crucial element of your business and your brand. Here are 10 unique logo design ideas for a bakery business to inspire you and get your creative juices flowing.
A simple, minimal logo design highlighting the business name.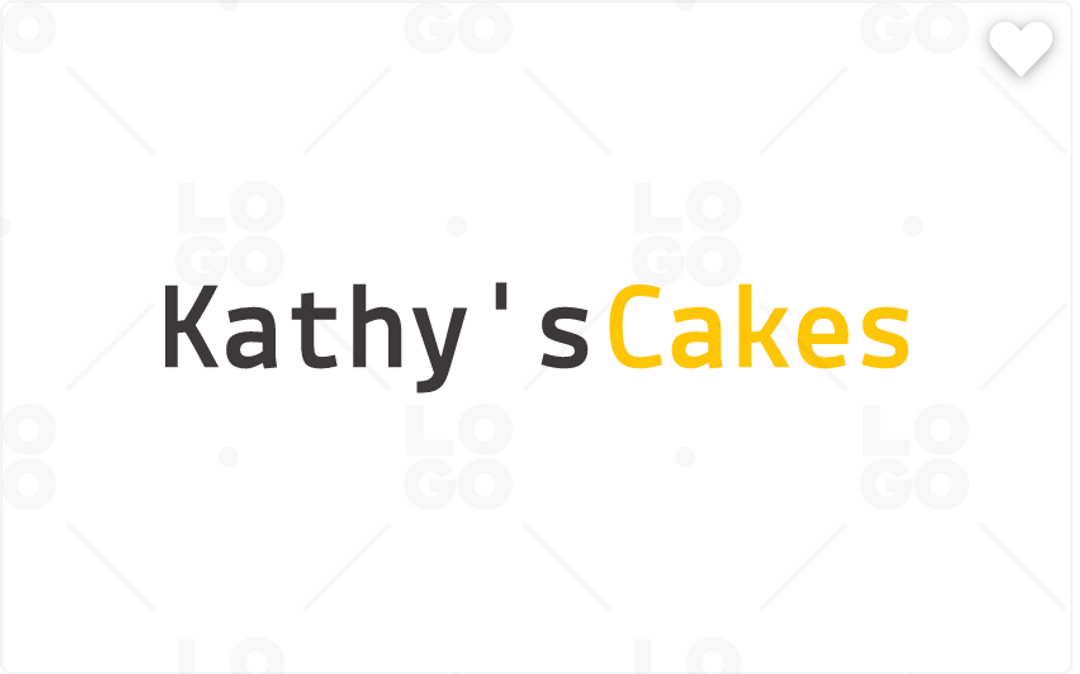 Using the right icons can add more meaning to your logo design.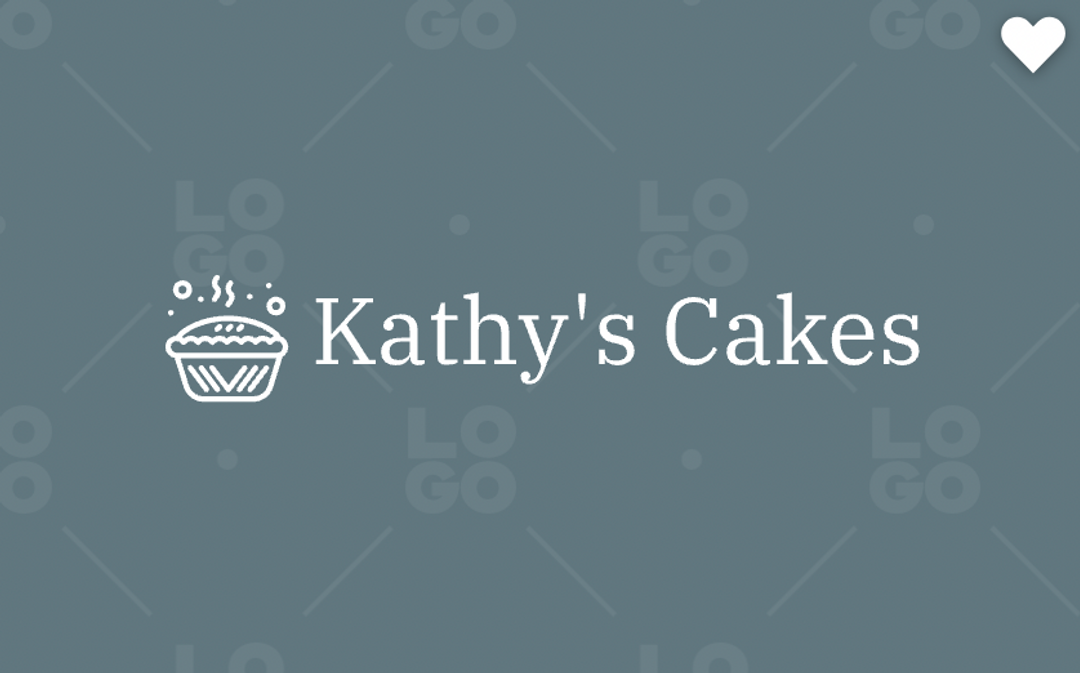 Another great example of using shapes and icons in your logo design.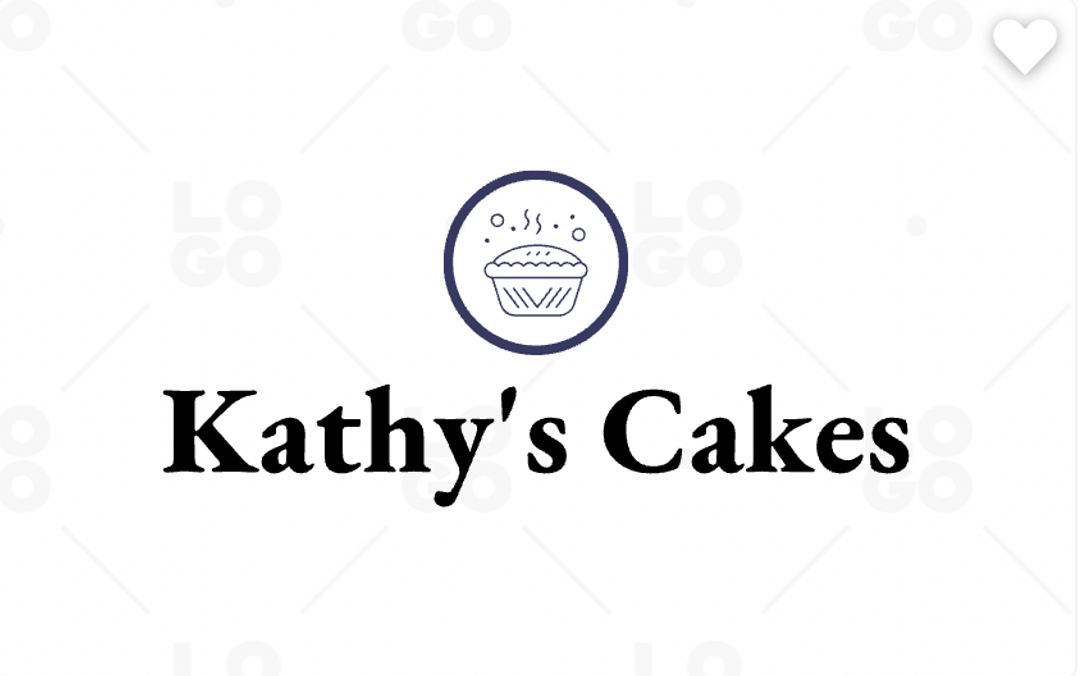 Nothing says cake business like a cake in the logo.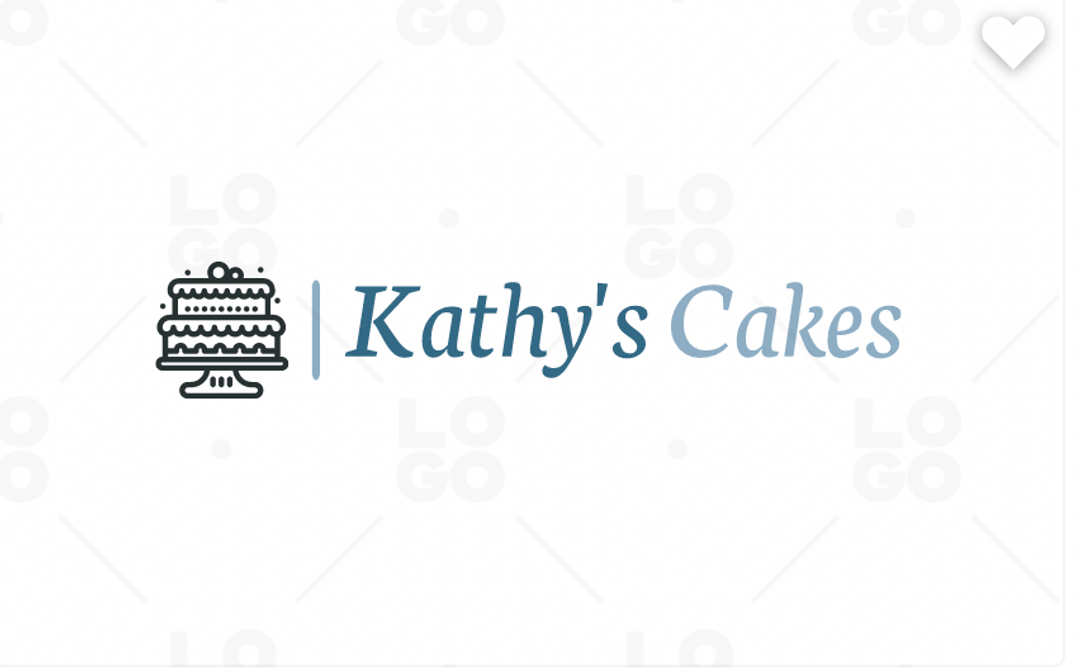 Highlight your uniqueness and skills through your logo design.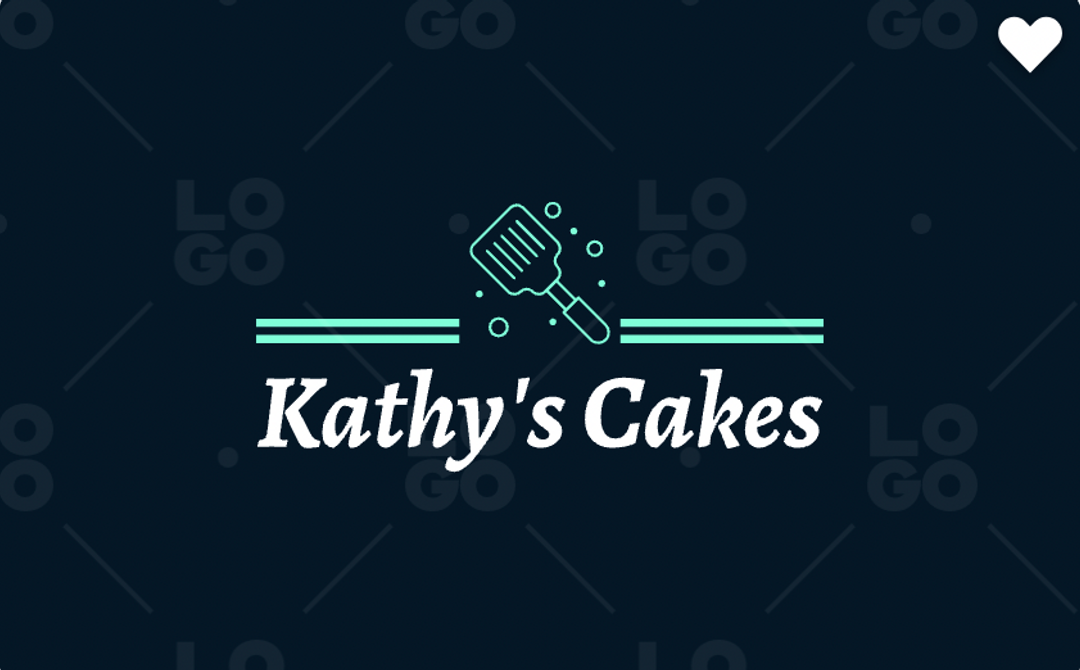 Who says you can't use black for a bakery logo?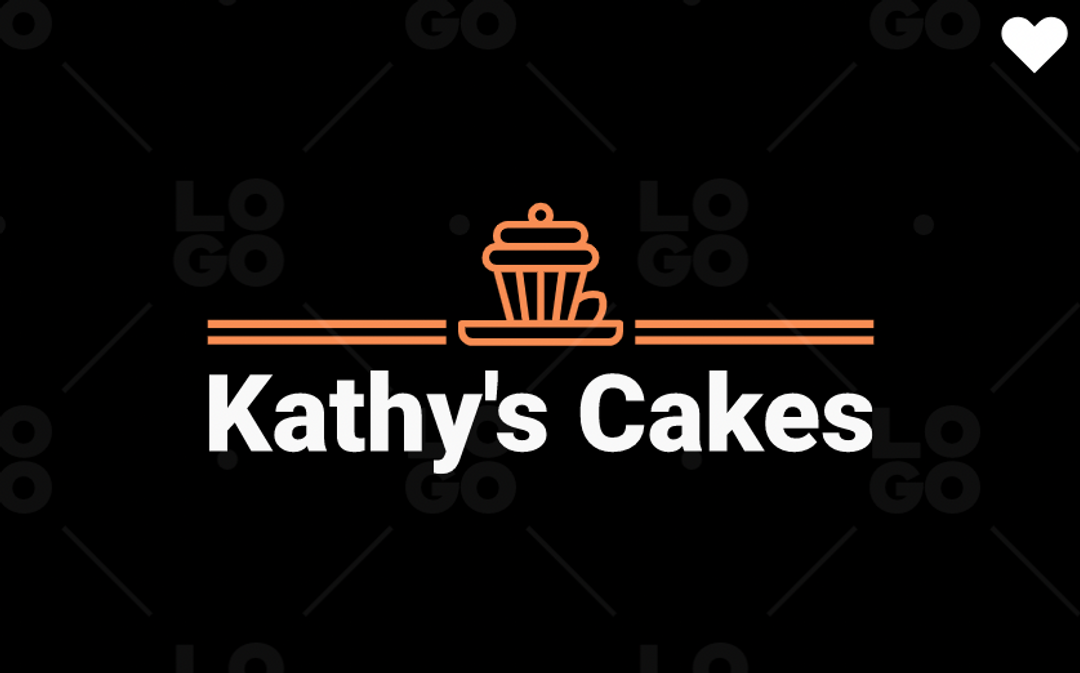 Pastel colours combined with a good font and the right icon can significantly enhance your logo design.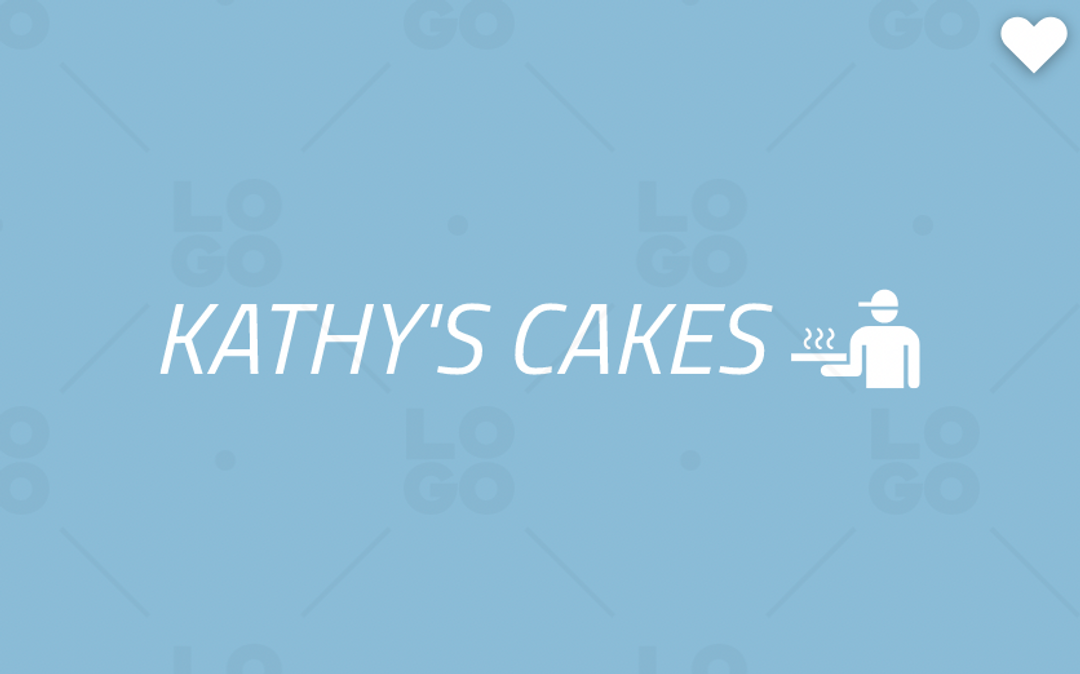 Striking the perfect balance between simplicity and style.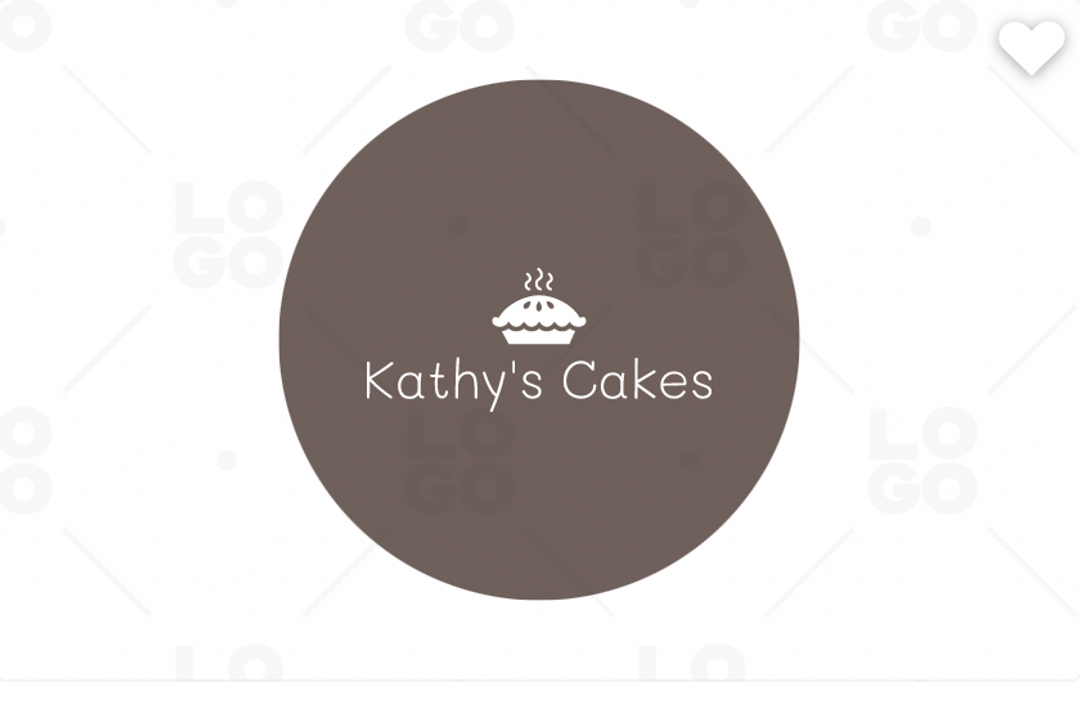 Bright colours to highlight the bright personality of your brand.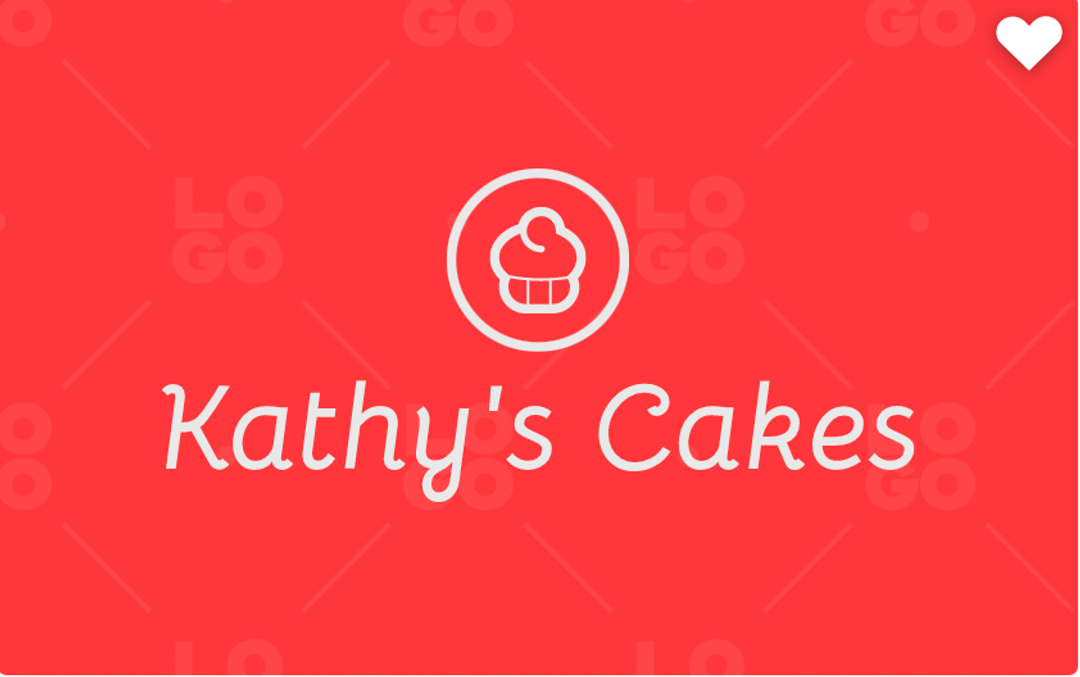 A logo just as appealing and memorable as your bakes.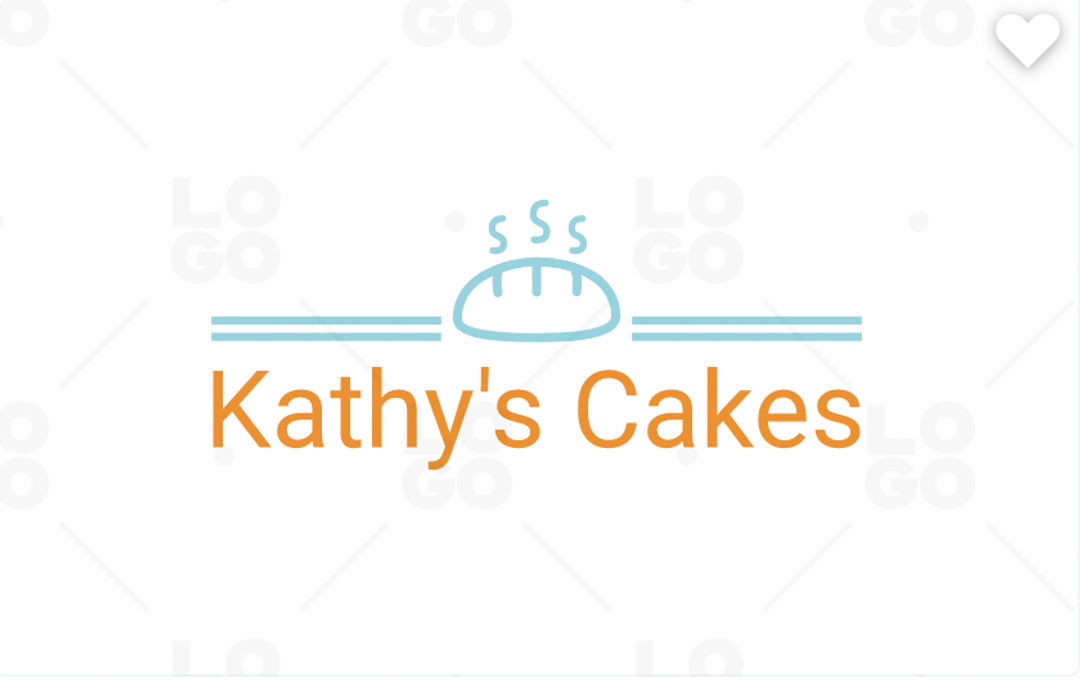 Start A Bakery Business From Home Today
Starting a business may seem daunting, but it gets easier once you take the first step. If baking is your passion, then creating a bakery business from home can be a great opportunity as you build and grow your bakery business, order packaging and labels for your baked goods.
This is an excellent way further to build your brand and credibility among your target market.
Ready to design your free logo? Get started with our logo maker!