‍Learning about how to start a YouTube channel is a smart move, given that the platform is the second most visited website in the world, next to Google. A YouTube following is an excellent way to strengthen your brand and grow your business.
With this whopping number of people tuning in to YouTube videos, wouldn't it be nice if they took a look at your content while they're there?
Knowing how to start a YouTube channel is the easy part, but getting results is the challenge. Rest assured, you can make this happen by having a solid start, getting some help along the way, and maintaining the course.
Keep reading to turn your YouTube venture into a stronghold of a business. Let's dive in!
Key takeaways:
YouTube is the second-most visited website in the world and has an audience of approximately 2.6 billion people every month.
Starting a YouTube channel is all about standing out from the sea of competition with valuable content and excellent branding.
It's essential to begin the process with a specialty, something you know a lot about to prove your expertise off the bat.
Branding your channel plays a huge role in establishing your credibility and attracting attention.
Optimize your videos for search visibility and fill sections with relevant keywords that make your channel more visible.
Use a YouTube logo maker to ease your way into branding your channel with style.
10 steps on how to start a YouTube channel from scratch
YouTube is enormous. The platform is home to everything from news programs and music videos to nature footage and vlogs. Anybody with a camera can start a YouTube channel. But if you want to create one that will help you successfully build an audience, you'll need to do more than just post videos.
Take a look at these strategies to maximize what you can get out of the platform with outstanding results.
Step 1: Determine your specialty
You are starting a YouTube channel to expand your network and build your brand, so you need to choose a specialty with expertise to back it up. You don't want people to get hooked by your video titles only to leave when they figure out they aren't getting the content they need.
This step is entirely dependent on who you are and what you can provide. Are you a film junkie? Specialize in insightful movie reviews. Do you know a lot about gardening and plants? Create a series about the growth cycle of certain plants with tips and tricks! Whatever kind of niche you tap into, there is an audience for it.
Remember to structure your videos with your target audience in mind, create content specifically aimed at this demographic, and back it up with engaging footage. This powerful YouTube marketing technique pulls more users to your brand, meaning they will likely want to learn more about you and what you can provide.
Launch your brand in minutes with a free logo
‍
Step 2: Begin with the basics
So you know your content specialty. Now, it's time to create your account, and YouTube makes it incredibly simple to do. With just a few clicks, you're on your way to starting a solid YouTube channel.
Here's how to do it:
Sign in to YouTube and tap on the user icon on the upper right of the screen.
Scroll down until you see 'Settings.'
Click 'Create a new channel.'
Add a channel name. You may use your business name, or if you don't have one yet, you can craft a new one with our business name generator. All you need to do is input three relevant keywords to your YouTube business, and it will generate unlimited names to choose from.
Fill out your profile and channel description with what users can expect to see when watching your videos.
Add links to your website, blogs, and social media channels, if any.
This information will appear in more places than just your account, so be sure to put your best foot forward. Speaking of filling up your profile, you need a strong and attractive logo to be the face of your business. Keep reading to learn how to get the best logo design for YouTube channels.
‍
Step 3: Secure your visual branding
Every time someone clicks on your YouTube profile, they will be greeted by a large banner with your business name. Make sure that every time they do, they are wowed by the design. This banner is known as your cover photo, and it's the first introduction to your YouTube brand.
Not to mention, you also need a YouTube logo and icon for when people chance upon your videos in their feed. You can make your banner, logo, and icon as minimal or extravagant as you like, as long as your business is the focal point of the design.
People need to watch your videos and stick around to know you, but your visual branding does the job at the drop of a hat, provided that it effectively gets your message across.
A great way to subtly communicate your personality and get attention is your choice of brand colors. Your colors very much depend on your specialty, brand personality, and values.
To learn which brand colors would be the perfect fit for your YouTube channel, feel free to use this resource.
It may be a little tricky to get the perfect formats for your banner, logo, and icon. YouTube recommends uploading your cover photo at 2560 x 1440 pixels with a maximum file size of 4MB. To bypass any inconveniences, we offer a social media kit that comes in different file sizes when you purchase a YouTube logo. This will connect your branding elements seamlessly—more on this below.
Once you have secured your banner, logo, and icon, include them in your YouTube account to build your presence. Make sure you preview your account on multiple channels and devices to make sure that everything looks good.
‍
Step 4: Create a YouTube channel trailer
Make a great first impression by creating a channel trailer. It's the perfect introduction to who you are, what you do, and what you provide your viewers. This isn't necessarily mandatory, but it skyrockets your chances of being known in your community.
There are no rules here, but to be yourself. Showcase who you are with a delightful video introduction: Here is an excellent example of a YouTube channel trailer:
YouTube channel trailers are short and sweet, and they are a great introduction to new visitors. Video maker tools can help you create commercial videos that are more polished and professional — even if you're a beginner. Let your audience know who you are and what they can expect to see from you in the future. It's also a great way to prep leading up to your first official video upload.
‍
Step 5: Upload your first video
The time has come to upload your first official video. At this point, you have probably done a fair amount of preparation and research, and it's time to set show your expertise and have a good time.
The great thing about uploading videos is that you have the opportunity to make edits and changes to the footage. So if you're not totally satisfied with it yet, feel free to take your time and make adjustments. These videos will be up for a long time, and people will be watching them. Ensure that they meet your standards.
Once the video is ready to publish, find the upload option at the upper right of the screen when logging in to your account. Don't roll the dice with the title and video description just yet—make sure to optimize them for SEO.
‍
Step 6: Optimize your videos for SEO
Every time you upload a video, you will be asked to fill in a title, description, and tags. These are not just pretty words on a screen. They are essential in ensuring that your videos are discoverable on YouTube and Google search pages.
Similar to SEO for your website, YouTube has its own parameters for you to optimize your videos and have people find them easily. Fill out these sections with relevant keywords that describe the video and your business. An SEO-rich (but not overloaded) title and description can go a long way in getting more visibility for your content.
Keep in mind that YouTube's parent company is Google, and they have tight integration with each other. If your content is optimized correctly for YouTube, this can also extend to the search engine giant that is Google. Play your cards right, and you may find to have high-ranking videos on both YouTube and Google.
‍
Step 7: Consider investing in YouTube ads
If you are not getting any reach with organic content, which by the way, is a common occurrence, that's okay. There's nothing wrong with getting help and investing in other methods to give your videos the exposure they deserve. Consider tossing in a few bucks to get the engine running.
YouTube ads are available in four types:
Non-video ads - banners and overlays
Skippable video ads - in-stream ads
Non-skippable video ads - bumper ads
Video discovery ads - in-display ads
It's not mandatory to use YouTube ads, but it could kickstart a fascination with your channel. Content does not get automatic visibility just for existing—it needs a push in the right direction. With a good combination of exposure and engagement, you can get organic growth, and the ads will be the icing on the cake.
‍
Step 8: Be consistent with your timing
You can't go for success if you plan on uploading videos on an unpredictable schedule. This content is not only for you. It's also for your audience. Having a strict posting schedule allows them to anticipate and look forward to your videos. It also grants structure to your business, showing your audience that you take this seriously.
Creating a flourishing YouTube channel takes effort and consistency. After posting your first video, make sure that you plan your following videos ahead of time on a set schedule. Another essential aspect of timing is when you choose to upload your content. Give your videos the best chance to make it big by publishing at the right time.
Tune in to your channel analytics to see if there is a specific day and time that tends to get more views and engagements than the others. Keep that as the tentative schedule and stay informed of any changes so you can make adjustments accordingly. Consistency is the best way to get more subscribers and grow your number of views.
Launch your brand in minutes with a free logo
‍
Step 9: Integrate your videos on social media
Your YouTube videos don't just belong on YouTube—let the world see them! Share your great content on your website and other social media platforms for a greater reach with your audience. Your videos took time and dedication to create, so why not show them off?
You can include your video on the homepage of your website so that visitors can see it right away. You can also create a blog for each video that you post and optimize it for SEO. Some people are more into reading their content than watching it, so why not? There is no harm in creating other modes for people to learn about you.
Statistics show that 80% of internet users interact with both social media sites and blogs. Get the best of both worlds!
‍
Step 10: Engage with your audience
By far, engaging with your viewers is the most fundamental aspect of knowing how to start a YouTube channel. YouTube would not be what it is today without people actively engaging with video content and growing a tight-knit community. Building a connection with your audience allows them to trust and rely on you.
Reply and like comments, ask and answer questions, get feedback, and most importantly, listen to them. The success of your YouTube channel depends on them, so be sure to listen to their thoughts and ideas to progress yourself and your content.
If you secure yourself with a community that genuinely enjoys your videos, you may even get word-of-mouth marketing, which is highly effective in growing your brand.

How to make your YouTube channel stand out
A great logo design for YouTube channels is essential, but there are other ways to stand out and establish your footing.
Statistics show that there are approximately 51 million YouTube channels worldwide in 2022. This might be intimidating, but there's good news. Studies also show that YouTube is the second most visited website globally, with over 2 billion active users.
With this number of people, if you take the right steps to have your channel stick out from the sea of competitors, you can get more traction for your videos.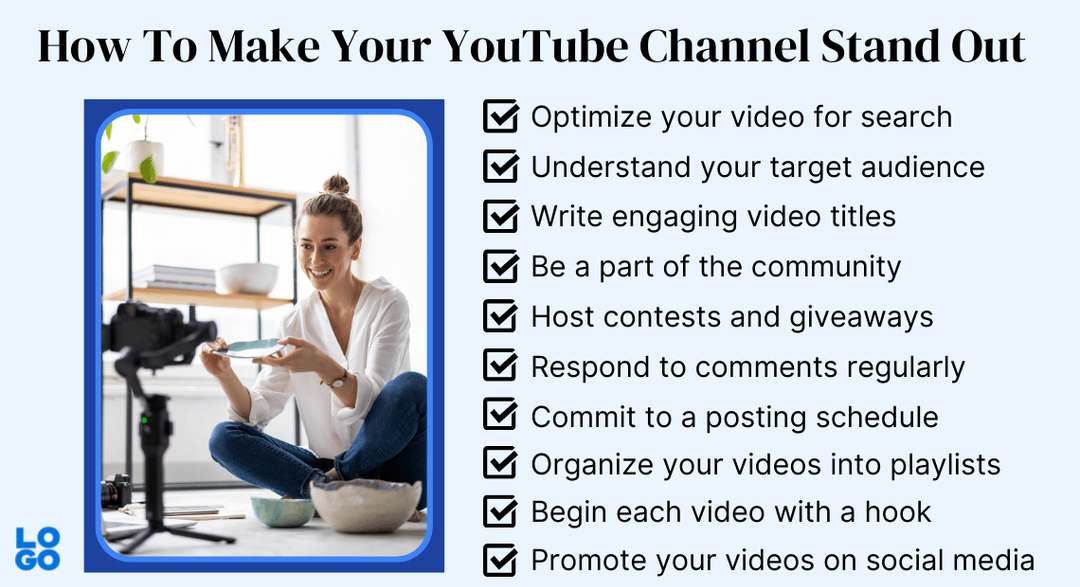 Branding is essential, but here are other valuable tips to consider:
Ensure that your videos are optimized for search visibility.
Understand the interests of your target audience.
Write relevant and eye-catching video titles.
Get involved with the YouTube community for collaborations.
Conduct contests and giveaways for reachability.
Organize your videos into playlists.
Respond to comments regularly.
Commit to a regular posting schedule.
Begin each video with a compelling hook.
Promote your YouTube content on various social media channels.
Voice out your appreciation of them tuning in at the start and end of your video.
Essentially, your YouTube channel is a medium of entertainment and guidance to viewers. The most important thing you can do is to do your due diligence in providing them with interesting and easily digestible content.
Don't be fixated on merely creating engagements—instead, focus on building genuine engagements. Users ultimately want to feel like they belong to a community, and you can do this by providing a space with meaningful and authentic interactions.
These tips can help keep viewers intrigued and stick around for your content, but a good branding strategy boosts the professionalism and quality of your online entity as a whole. A logo is like a visual pitch, and if it's appealing enough, it can compel viewers to click on your videos.
‍
Do you need a YouTube logo design to stand out?
Are you in need of a free YouTube logo design?
A logo can help establish the visual identity of your YouTube channel and set it apart from other users in your industry. Good branding allows you to build a connection with your target audience, potentially making them want to learn more about you and engage with you.
Building your YouTube brand can boost trust and reliability between you and your viewers, which is vital as you would need their loyalty to earn more followers and subscriptions to your channel.
Once you manage to build a connection with your audience through effective branding, your job to monetize your YouTube channel gets a whole lot easier. A strong logo is one giant step that can help you get there, and with our logo maker to assist you, your visual branding needs are pretty much set.
Before we get to that, you need to build a YouTube channel that stands out from the crowd.
‍
6 steps to create a free logo design for YouTube channel
Here are six easy steps to get a free logo design for YouTube channels and ways to promote and market your profile with your new visual.
‍
Step 1: Start with a great channel name
Your YouTube name is more for your customers than it is for you. Decide on a name that oozes personality, so much so that it would compel viewers to learn more about you. Consider using a business name generator to provide you with a great and memorable name along with a beautiful logo to go with it.
All you have to do is input 1 to 3 relevant keywords that describe your channel and optimize your preferences.
For example, if your YouTube channel is a series of movie reviews, you may use keywords that connect to your services.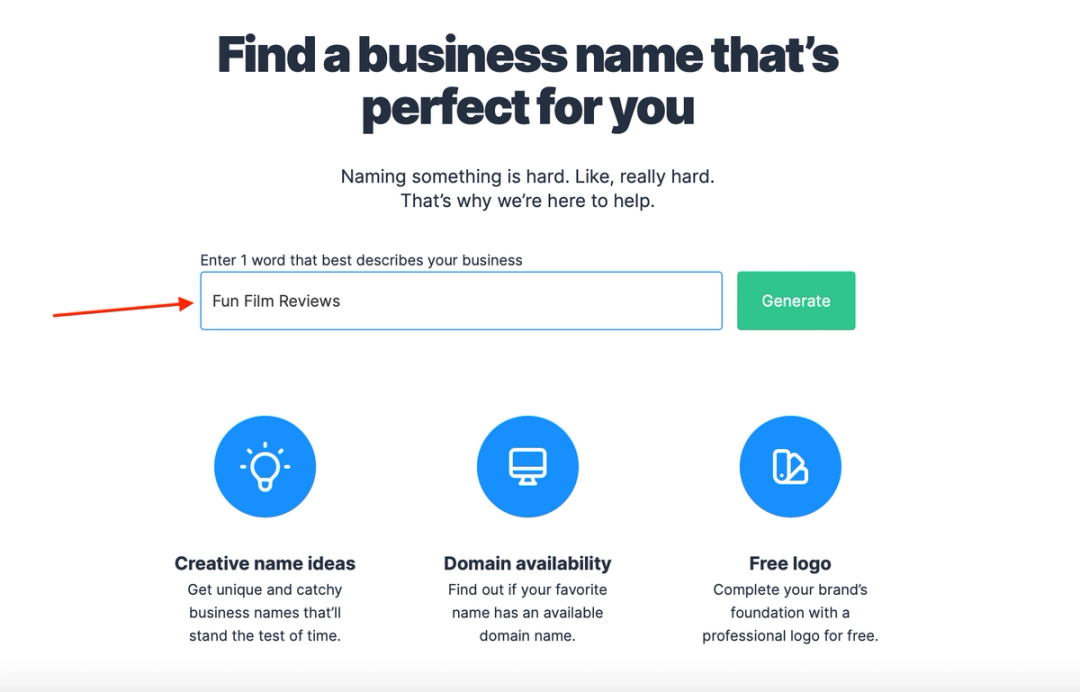 The tool will generate hundreds of names along with potential logo ideas for you to choose from.

Step 2: Choose a channel name with a logo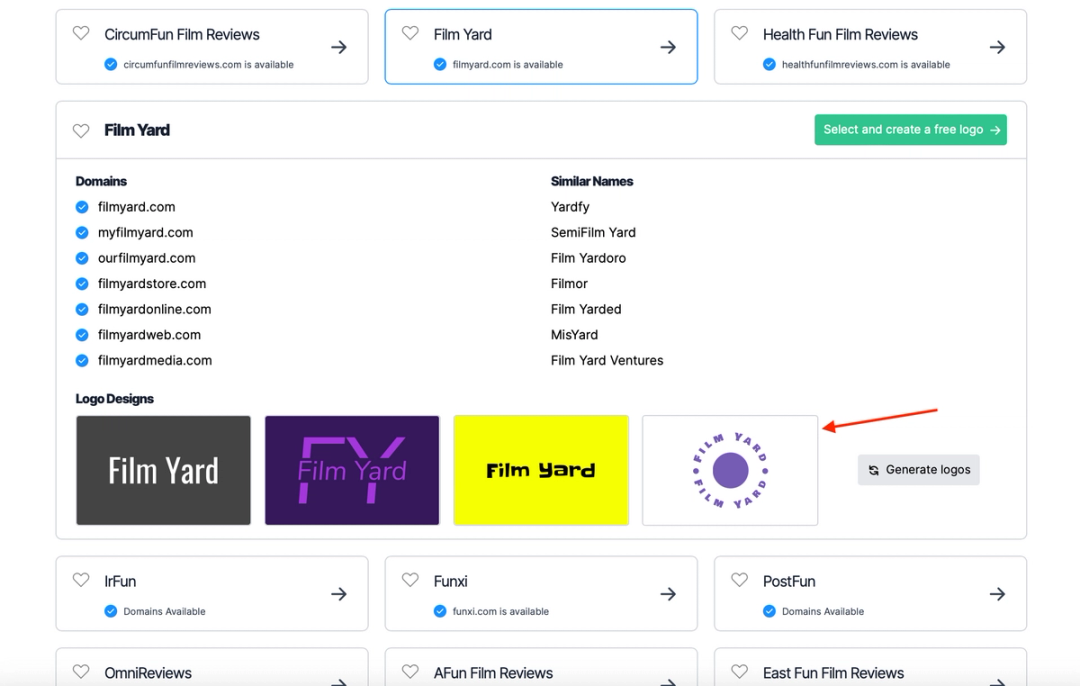 Browse through the selection of names and choose the one you like the best. Don't worry about the logo design just yet— you'll soon get hundreds of different designs to choose from. In fact, you can use the YouTube logo maker to design and customize your logo.
Here are some tips in choosing a great name for your YouTube channel:
It should be unique and distinctive
It should be relevant to the type of content you are creating
It should be easy to pronounce and remember
It should be simple and recognizable
It should reflect who you are as a YouTube personality
Once you have chosen the right name, click on 'Ideas' on the upper left of the page to check out hundreds of logo designs for it.

‍
Step 3: Find a YouTube channel logo to customize
Every logo you'll find on the YouTube logo maker is customizable according to what you prefer. Find one that is closest to your ideal logo design for YouTube and click it to customize it. From here, you can modify its font, colors, icons, spacing— pretty much everything! Don't stop until it's perfect.

‍Here are some tips for when you customize the logo to ensure it's effective:
Use one or two brand colors at most
Choose the colors that best represent your YouTube channel
Use one or two fonts at most
Consider sans serif fonts for their readability
Avoid overcrowding the logo with too many elements
Build a simple yet strong design
Ensure that it looks memorable and professional
Use an icon that best represents your content
Customization is essential because it allows you to make the design your own. You are in total control of its elements. Nobody knows your ideal logo as well as you do, and with a professional logo maker, you get to make your vision come alive in exactly the way you need it to.
Customizing a logo design for YouTube channels also helps make them stand out from the rest of the competition. You add your own spin to the design instead of using pre-designed and ready-made logos, which tend to be ordinary and monotonous.
Launch your brand in minutes with a free logo
‍
Step 4: Finalize your logo design
On the YouTube logo maker, once you're happy with the design, go ahead and click 'Preview' to see how your new logo will look on various platforms and merchandise. You will also receive details about the font, color palette, business cards— whatever you need to get your YouTube channel running.

That's all it took to get a logo design for YouTube channels— four simple steps, and you're almost at the finish line.
‍
Step 5: Take your free YouTube channel logo home
Once you have finalized your logo, click the 'Get Your Logo' button. From here, you can take your new YouTube channel logo home free of charge!
You can start using your YouTube channel logo right away with these benefits:
Full ownership of your logo - Once you purchase your logo, it completely belongs to you and no one else, even if you decide to delete your account.
Instant access to your logo - Your logo is safe in your account. It is secure for you to come back to it whenever you need it.
100% satisfaction guarantee - Your happiness is everything to us. If you're unhappy with your logo, we will issue you a full refund.
Launch your YouTube channel in almost no time at all. It's practical to get an early start, so go for it! But take note that your logo is just the start. You still need branding materials featuring your new logo to build your online presence.
This is where the Brand Plan comes in.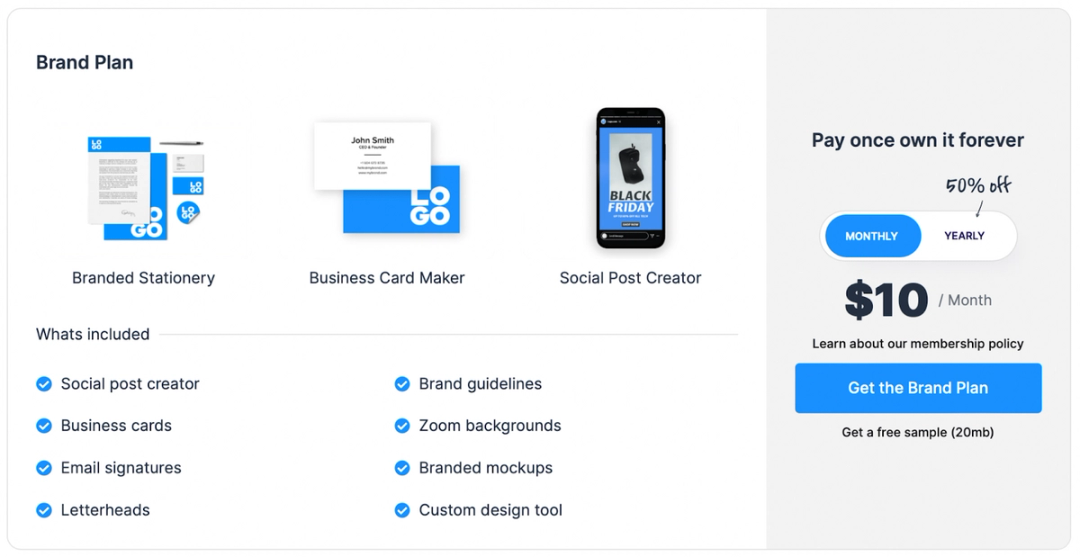 Our Brand Plan is your brand-building best friend. For only $10/month, you have instant access to:
Unlimited logo edits
Up to 25 logos at once
Business card maker
Email signature maker
Custom design tool (Stitch)
Brand showcase
Brand guidelines
Perpetual brand backup
Oh, and all of them are pre-set with your new YouTube channel logo. Say hello to instant convenience and results!
‍
Step 6: Market your YouTube channel
Social media is an effective tool that allows you to promote your YouTube channel to the right audiences efficiently. With branding, a way to build credibility in your YouTube profile is to make your social media presence consistent.
A social media kit offers this consistency. LOGO.com gives you ready-to-use files for all your social media platforms, not only for YouTube— but also for Facebook, Instagram, LinkedIn, and Twitter, so that you can start promoting in no time.
You also get access to a website builder which is free to try and you pay only when you're happy with the outcome. This gives you infinite possibilities for how you would want to use it to boost your brand.
A website along with a YouTube channel allows you to start diving into other forms of promotion, such as creating blogs about your journey as a YouTube personality— providing tips and advice for people who want to start a YouTube page of their own while also marketing your channel.
What are you waiting for? Get a social media kit and a website builder today!

5 great examples of YouTube logo designs
Here are five YouTube channel logo designs to give you a little inspiration:

1. A white backdrop and a large film icon are a great balance of minimalism and emphasis, showing viewers what you're all about in an easily understandable way.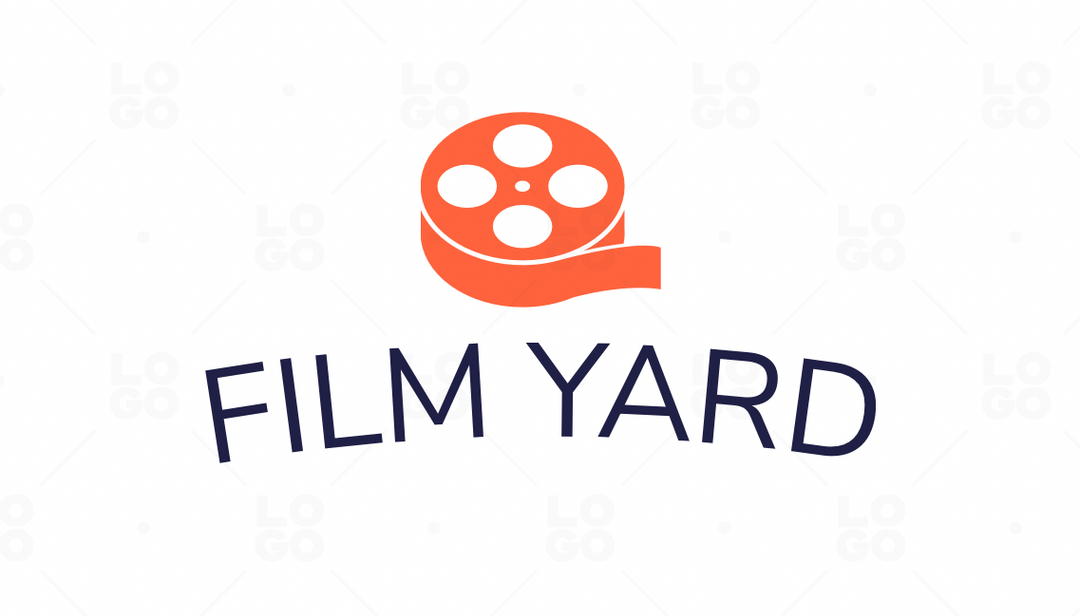 2. Nothing says classic like a black and white logo with a twist. Go for a simple design with a distinctive and interesting font that remains readable.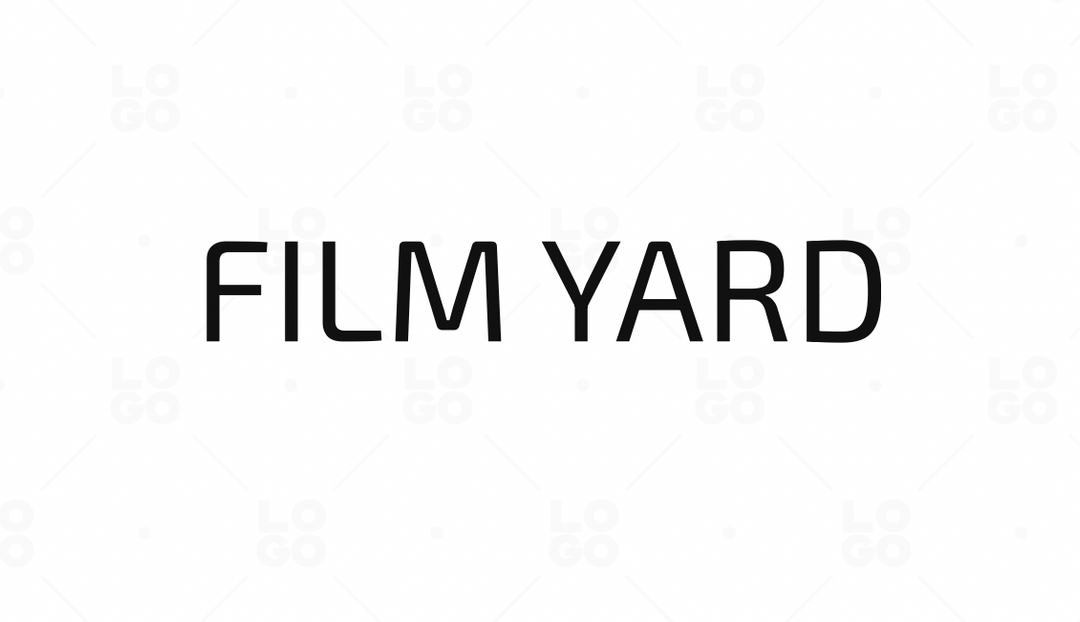 3. Blue and red are popular choices for logo colors. Let red do its job as a strong eye-catcher, while blue provides an air of trust and efficiency to your visual branding.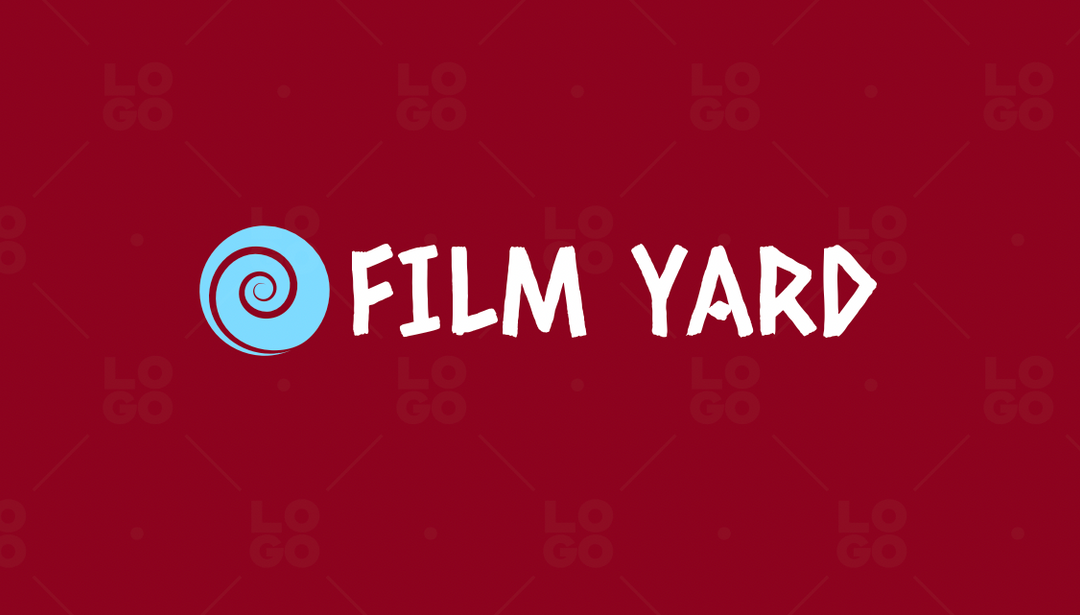 4. A fun and legible font with the benefit of yellow's eye-catching brightness will allow your logo design for YouTube to intrigue the attention of many viewers.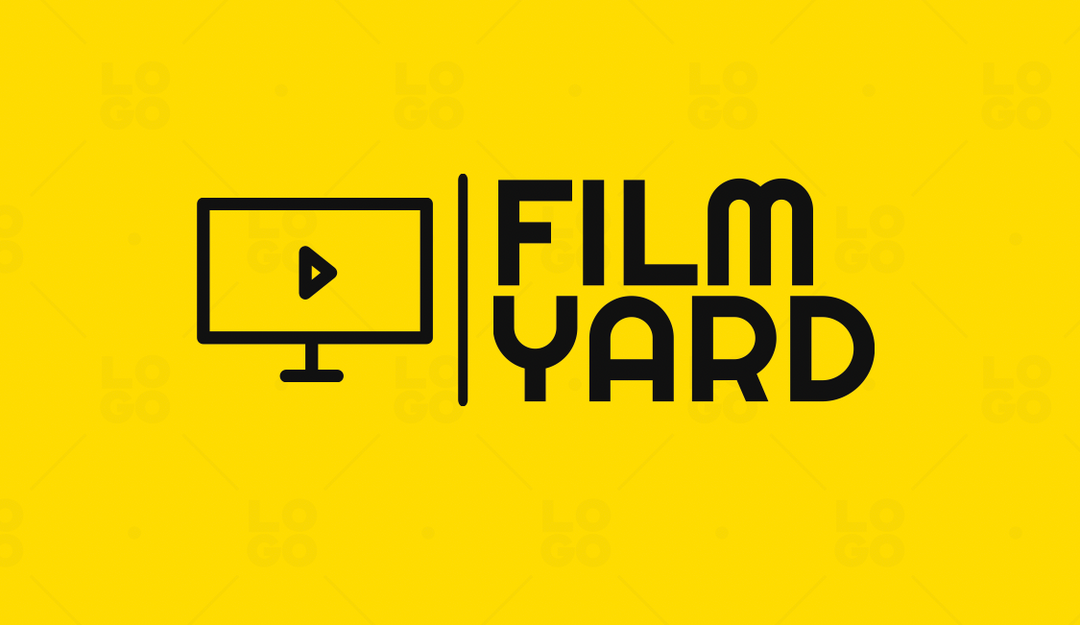 5. A black backdrop emphasizes every element in a logo. Use black and white with a splash of pink to show users that you are fun, classy, and different from the rest.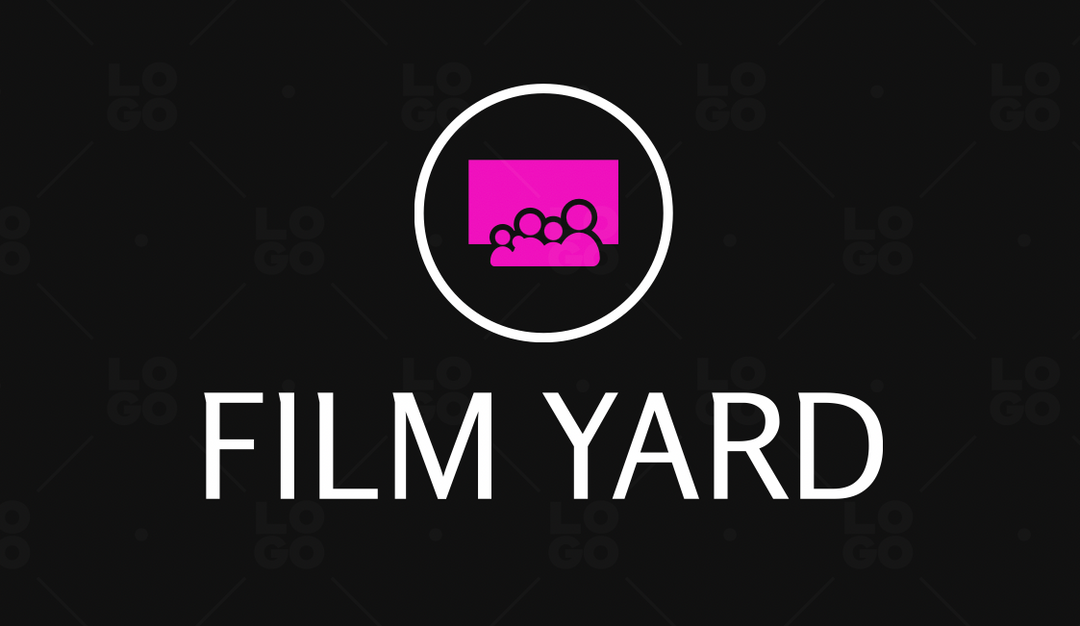 ‍
Frequently asked questions about how to start a YouTube channel
What are some commonly asked questions about starting a YouTube channel? Get your questions answered with these three FAQs.
1. What is a good YouTube logo?
Limit yourself to no more than two colors, and make sure they have plenty of contrast so that they stand out on both desktop and mobile displays. You should also make sure that your channel's colors are distinct from your competitors.
2. Which type of logo is best?
Go with abstract, combination logos. For new channels looking for the advantages of distinctive typography and symbols, combination logos are an excellent option. Abstract logos use visual symbols to convey meaning. Because people have a natural knack for remembering novel patterns and shapes, abstract logos tend to stick in their minds longer and are more memorable to viewers.
3. What is the most popular content on YouTube?
Videos featuring music and/or content aimed at children continue to dominate the list of all-time favorites. Each of the top ten most-viewed videos on YouTube in 2022 is either a music video or a children's song.
‍
Building a logo design for YouTube channels
A logo is the core of your visual branding needs because it builds a foundation between you and your audience. It shows that you care about your platform enough to brand it properly.
Compelling logos can ultimately set you apart from other YouTube profiles, and they can potentially tell viewers a story with a single glance.
Give our YouTube logo maker a run, and let your story shine through with a beautiful, new logo today!‍
Launch your brand in minutes with a free logo