‍
You've got your brand set up and ready to go. The next step is to get all your social accounts decked out with your new branding. One of the social platforms that you must consider for your brand is Instagram. Here's why:
Instagram is estimated to have 1.074 billion users worldwide in 2021.
71% of the 1 billion monthly active users on the Instagram app are under the age of 35.
With Instagram becoming increasingly popular, an estimated 71% of US businesses claim that they use Instagram for business.
500 million Instagram accounts use Instagram Stories every day (Instagram, 2018). Not just that, but a third of the most viewed IG stories are from businesses.
A key element of your Instagram presence is your Instagram profile picture (the one that'll constantly be in your Instagram stories, reels, and everything else you do on the platform). It's important to get this right as it helps your customers, new or returning, recognize your brand and gives them their first impression of your business.
As a business, the best option for your Instagram profile picture would be your business logo, but:
What size should your logo be to upload to Instagram as your profile picture?
Should you leave some white space around your logo?
What format should it be in?
How do you update it?
We'll cover everything you need to make your business logo look great on Instagram, including your Instagram profile picture size. If you're still in the initial stages of your branding, you can use our Instagram logo maker to design a logo and get it for free.
‍
5 ways to make your Instagram profile picture look professional
Listed below are five easy ways you can give your business Instagram account a more professional and cool look.
‍
1. Choose the right version of your logo for your Instagram profile picture
If you got your free logo from us, you will already have a cropped and padded version of your logo ready to go, so you can skip straight to #5. If not, keep reading.
It's important to choose one version of your logo to share across all your social platforms. Your logo might have a full color version, a 2-tone version, a greyscale version, and a black and white version, but you should only choose one for your profile photo on all platforms.
Choose one version of your logo for your profile picture to help your users recognise your accounts and keep your branding and messaging consistent across social media. You may need to make a version of your logo specifically for your Instagram profile icon and then use it on your other social accounts.
💡Tip: If your business name is unusually lengthy and you're using a logo, consider utilizing initials or a recognizable icon in your signature brand Instagram color palette to save space and provide a memorable detail. Just make sure you get the Instagram icon size correctly.
‍
2. Get your margins right for your Instagram profile picture
The first thing to remember is that Instagram logo dimensions uses a square (1:1) aspect ratio.
The second is that any logo you upload as your Instagram profile picture will be cropped into a circle.
This means that even if you have a wide logo, you want to make sure you leave some margin on the sides horizontally for your Instagram icon size.
To make a logo look great for Instagram, crop it in advance to an aspect ratio of 1:1 and leave some padding (30% of the image width is often a good place to start) around the logo so it doesn't get cut off.
‍
3. Be mindful of your Instagram profile picture size
In the Instagram app on your phone, your profile photo will be:
100 x 100
1:1 aspect ratio (square)
In the Instagram web app, your profile photo will be:
180x180 pixels
1:1 aspect ratio (square)
Finally, the actual file Instagram stores is 320 x 320 pixels and 1:1. Because of this, you should ideally upload a 320x320 pixel image (the Instagram profile size) so that it will be clear even in the desktop app and as future-proof as possible for Instagram updates.
Be careful about uploading an image that is too large, either in file size or resolution, or that has an aspect ratio that Instagram doesn't support. If you do upload an image that doesn't meet their guidelines, the channel will resize logo for Instagram profile picture and compress that image, as stated here:
"When you share a photo with a width between 320 and 1080 pixels, we keep that photo at its original resolution as long as the aspect ratio is between 1.91:1 and 4:5 (a height between 566 and 1350 pixels with a width of 1080 pixels). If the aspect ratio of your photo isn't supported, it will be cropped to fit a supported ratio. If you share a photo at a lower resolution, we enlarge it to a width of 320 pixels. If you share a photo at a higher resolution, we size it down to a width of 1080 pixels."
Check out the Instagram Help Center for more information.
In addition to the pixel and ratio limits given there, their compression will also kick in if your Instagram profile size is too large. If you have already shrunk it to a 320 x 320 pixel image, you should be fine for size, but if you are seeing compression, you may need to reduce the quality a bit.
In general, you want to avoid as much image compression as possible as it can lead to blurring.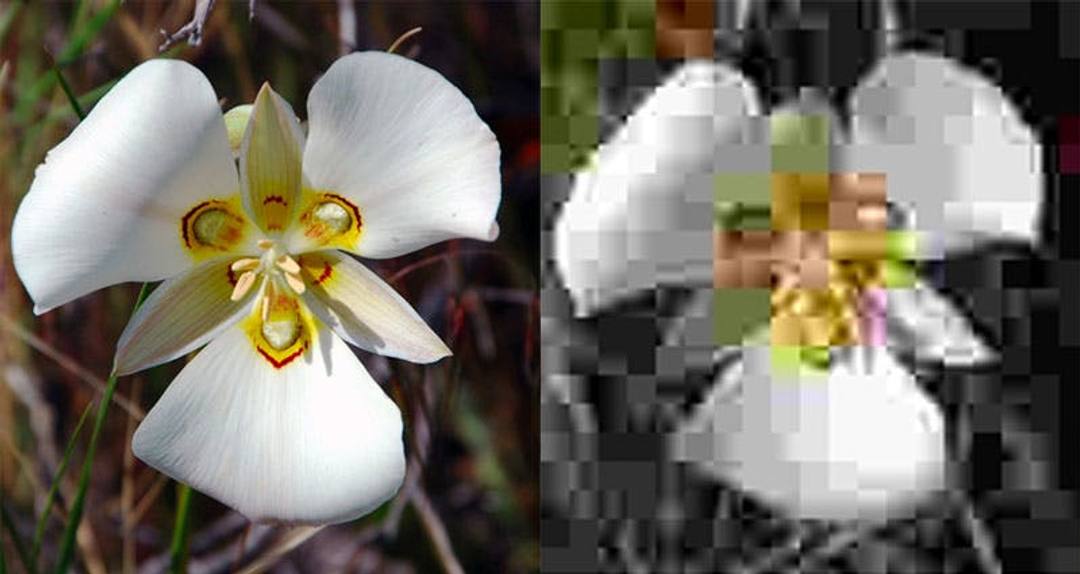 If you want to add filters, layers, or effects to your Instagram profile icon, you can use a third-party app, like Instasize or Canva, before you upload your image.
To sum up, the ratio is always 1:1, and it will be:
100 x 100 in the mobile app
180 x 180 in the desktop app
Stored at 320 x 320
For optimal results, you should upload your logo to Instagram as a 1:1 aspect ratio, 320x320 pixel image for your profile picture.
💡Tip: An eye-catching profile picture is achieved by positioning the subject of the picture (a headshot or logo, for example) in the middle of the frame and making it as large as feasible within the available space.
‍
4. Choose the right logo file format for your Instagram profile photo
You can upload your logo as your Instagram profile photo as:
JPEG
PNG
BMP
non-animated GIF
Instagram converts any logo you upload to a JPG. Generally speaking, you want to avoid them converting your image because of quality loss and artifacting on conversion (as mentioned in #3).
So, JPG should be your first choice but not maximum quality to keep the size down. PNG also seems to convert well, with minimal artifacting and rich color.
🔎 In short: You should upload your logo to Instagram as a JPG image, or a PNG if you don't have a JPEG.
‍
5. Upload your Instagram profile picture
It's easy to upload your logo to the channel as long as you are following the right Instagram logo dimensions. You can find their official guide to posting or updating your profile picture here. Here is how to upload your first profile picture or change your existing profile picture:
Sign in to Instagram. If you haven't signed up already, you can sign up here.
Go to your Instagram profile.
Tap "Edit Profile" to start editing your Instagram profile.

On your Instagram settings, tap "Change profile photo."
Select your custom logo image for Instagram.
Press Next (Android) or Done (iOS)
If you followed our five steps, you should now have a great looking Instagram page with your logo front and center.
💡Tip: Stick with a photo or emblem that is ageless and requires only occasional updates.
‍
What are the best practices for your Instagram profile picture?
Here are some best practices that you should follow when choosing a good Instagram profile picture:
As a business, choose your business logo instead of your personal or team picture.
Creative angles are good but avoid off-center photos.
Choose a photo with good lighting and clear contrast.
Avoid trendy photos that you have to update often.
Consider your aesthetic and professional style when choosing a photo.
When building a personal brand, avoid a full-body photo.
Crop and resize your photo before uploading it.
Follow these steps and the best practices to make your Instagram profile stand out and look good.
‍
Frequently asked questions: 3 popular FAQs about having the right Instagram profile picture
What are some commonly asked questions about having the right Instagram profile picture? Get your questions answered with these three FAQs.
1. Which profile picture is best for Instagram?
It's ideal to utilize photos with a 1:1 aspect ratio because Instagram profile photos are circular. They have a display that is only 110 × 110 pixels, so it's crucial to utilize every available pixel. A subject that is poorly cut or too far away won't help your brand be recognized right away. Your logo size for Instagram needs to be done correctly for your photo to be as impactful as it should.
2. What profile picture should I use?
Use only crystal-clear, high-resolution pictures. Always choose photographs that look clear and spacious; avoid selecting any that appear cluttered. Verify that each profile photo is properly cropped for both desktop and mobile displays.
3. What makes a bad profile picture?
So what constitutes a poor profile photo? If your Instagram profile photo size does not display well, that's a bad sign.
For example, LinkedIn is a network for professionals. Your "personal brand" on LinkedIn might not benefit from what you post on Facebook or Instagram. Likewise, your profile picture on LinkedIn may be too formal for Twitter or Facebook. A good profile picture for business is about understanding your brand and the platform and how they intertwine for the best results.
‍
Summing it up
Always keep in mind that your Instagram profile picture will be shown in other places outside of your profile page, such as your story feed, comments, and search results. As a result, using the incorrect Instagram profile photo size might have a significant influence on your social media visibility.
Congratulations, pro! You are now an expert at choosing the right logo size for Instagram. But there's more:
If you need a free logo, use our logo maker, and you'll have one in less than 30 minutes!