‍
Your domain name can have a significant impact on your web presence. It's often one of the first touch points a business has with its users. This is why it is crucial that you choose a domain name that not only reflects your business's identity but also helps in building a long-term brand.
When it comes to choosing a good domain name, there are many factors that you must consider. This article explains the impact a domain name can have on your online business and how you can choose a great domain name.
‍
5 tips for choosing a great domain name for your website
Your domain name is a vital aspect of your website and overall brand. Therefore, it requires serious thought and consideration. Your domain name can significantly help you with your marketing and branding efforts. Here are a few things to keep in mind when looking for the perfect domain name.
‍
1. Think about the long-term implications
A domain name isn't something that you can change at the drop of a hat. It is your business's core identity and will represent you until the end. Often companies decide to change their domain name after a few years, and not only does that drain their pockets, but it also hampers their SEO ranking, branding, and marketing efforts. It's almost like building a whole new brand.
Your domain name will stick with you through thick and thin. So, make sure the domain name that you choose is not only good by itself but also adds significant value to your business and overall brand.
‍
2. Choose a meaningful domain extension
One of the most important aspects of a domain name is the domain extension. While this may seem like a minor detail, it can have a huge impact on your business and branding. With more than 1200 new domain extensions, you have the option to choose the one that best describes the nature of your website/business.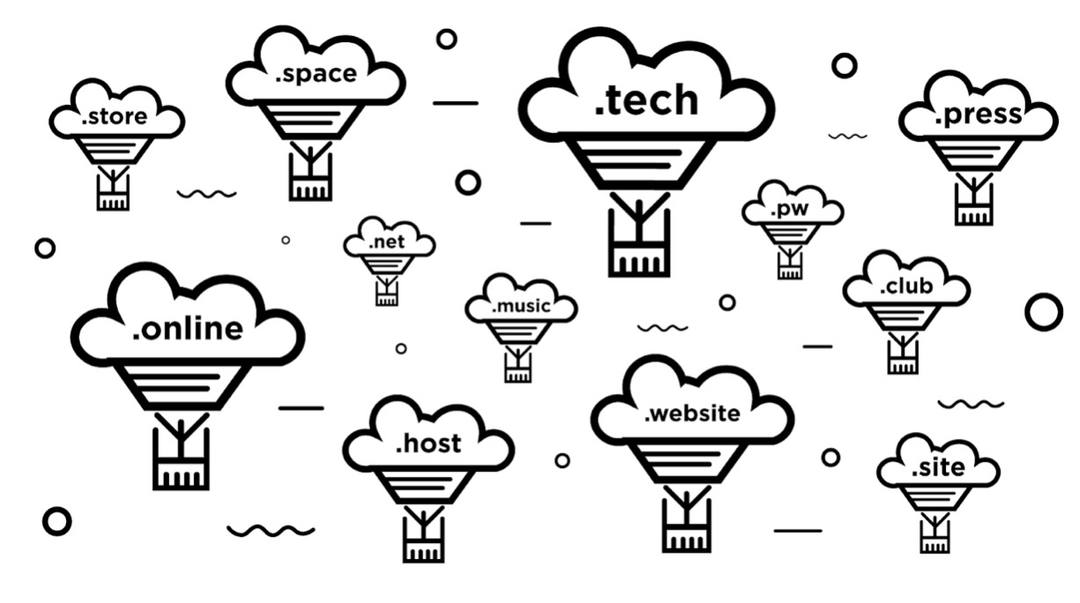 For example, if you're in the technology industry or are launching a new coding course, then .TECH would complement your business. Retailers and eCommerce businesses can choose .STORE as their domain extension. If you're building a personal website or starting a blog, go for .SITE or .ONLINE or .SPACE. These new domain extensions check all the essential boxes:
They are short
They are meaningful
They are keyword-rich
They establish what your website is about
They help you stand out
In fact, some of the top brands such as Emirates (www.emirates.store) and Amazon (www.prime.tech) are using these new domain extensions to get more meaningful and contextual domain names.
‍
3. Keep it clutter-free
In an era of voice search, it's best to have a domain name that is easy to spell and pronounce. One tiny glitch and your user could end up at your competitor's website. When getting a domain name, refrain from adding a hyphen or a number in it. Another good practice is not to change the spellings of basic words (for example, shoes not shoez).
If you have to spell or specifically mention the hyphen or number when communicating your domain name, then that's not a good sign. A good domain name should go smoothly in a conversation such as, "Hi, my name is Greta, and you can check out my work on w w w dot Greta writes dot site."
‍
4. Be mindful of copyrights and trademarks
Before you register your domain name, do your homework to ensure you're not entering someone else's territory. When selecting a name, make sure that it doesn't contradict any copyrighted or trademarked words. A mistake like this can get you in a big legal mess and can cost you a fortune, peace of mind, and your domain name. Websites and online magazines such as LegalZoom, Nolo and Entrepreneur can give you some guidance on avoiding trademark infringement.
For example, a Canadian teenager registered a domain name MikeRoweSoft.com, similar to Microsoft.com. His intention of making a profit by selling the domain name to Microsoft landed him in legal trouble.
‍
5. Get a brandable domain name
A domain name that is creative and brandable is always better than a generic one. Your domain name is the foundation of your brand. A generic domain name is just words that don't mean much or do much for your brand. However, a brandable domain name helps you stand out and create your own unique space on the Internet.
For example, if you're starting an online clothing DIY class, having the domain name www.learningDIYonlineforfree.com won't make a mark as much as owning www.DIYclothing.online as a domain name will.
Follow the simple steps mentioned above to get a great domain name for your business. Before you zero-in on one, make sure it checks the following boxes:
Does it represent your business?
Is it short, unique, concise, and meaningful?
Is it easy to pronounce?
Is it brandable?
Are you sure nobody else owns it?
If it satisfies all these conditions, go ahead and register it.
‍
Claim your new domain name with LOGO.com
It all starts with a great domain, but this time, you also start with a free logo design. Create a logo for free with LOGO.com and secure a domain name at affordable prices, along with the rest of your branding materials. It takes no time at all to search and purchase the perfect domain name with us. All you have to do is search for your domain and take a look at your options.

You have the choice to choose from different top-level domains (TLD's), such as .com, .org, .net, .shop, .store, and .online. If you're inspired by the list of options, you can sort them from popularity, price, and length, depending on your preferences.
Your purchase with us is backed up by:
Full transparency: The price you see is the price you pay. Nothing more or less.
Privacy protection: Your information is protected by DNS servers.
24/7 customer support: Around the clock customer care for all your needs.
‍100% satisfaction guaranteed: If you're not happy, we'll make it right for you.
Thanks to partnership with GoDaddy, we are fully equipped to help you take your brand online and receive fruitful results with the best domain name you could only hope for.
Now, let's take a look at the words you absolutely should not include in your domain name (and business name). We can't save you from the legal trouble, so save yourself!
‍
18 domain words to avoid when naming your new business
Giving your business a fitting name occurs through in-depth brainstorming and avoiding trademarked terms. But some everyday terms don't belong to the public domain; this list mentions them, so your company name doesn't get into hot water or legal infractions.
‍
1. Realtor
Despite being used commonly, the words "realtor," "realtors," and "realtor-associate" are all trademarked by the National Association of Realtors (NAR).
Only members can use these words to state their association with the NAR, and non-members may get sued if identified. As a real estate business owner, your safest bet is to avoid them and look elsewhere.
‍
2. Polaroid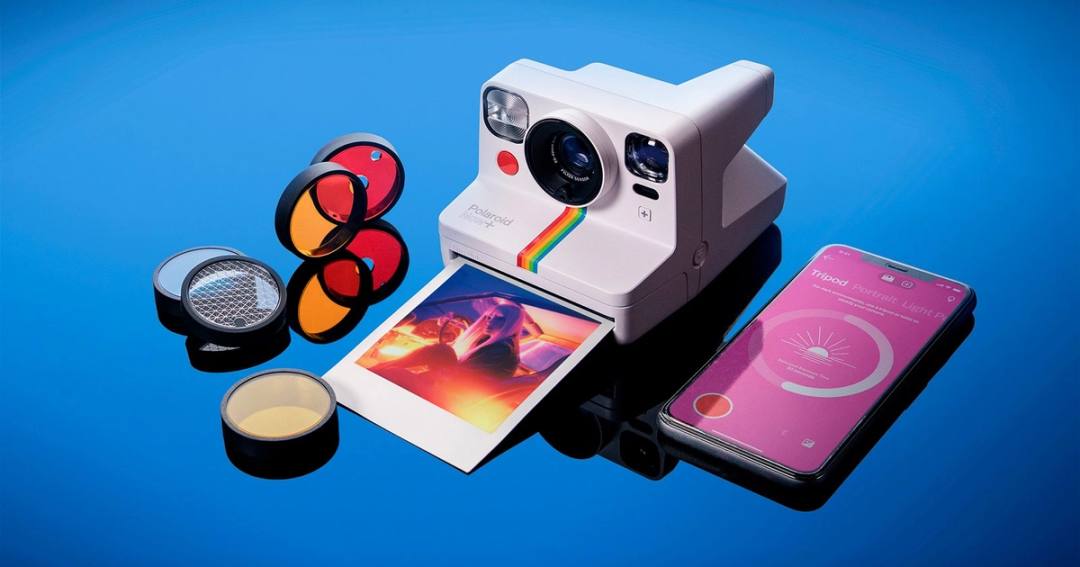 People use Polaroids and instant cameras interchangeably when the former is one of the many trademarks owned by PLR IP Holdings. The holding firm owns "Polaroid" and related terms like "Polaroid Snap" and "Polaroid Color Spectrum."
You can use general terms relating to instant cameras or film cameras when referring to material for your new photography business.
‍
3. Xerox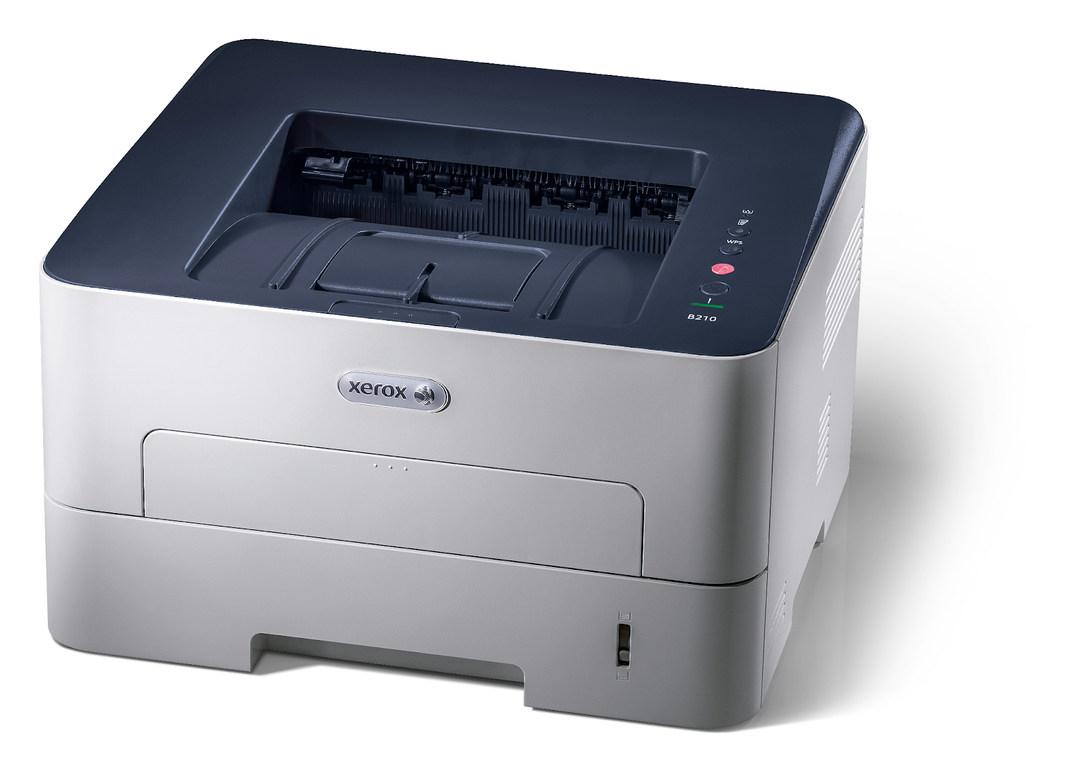 It's a credit to Xerox's innovation that its brand name has become synonymous with photocopying. The company is aware of this and has processes and in-house intellectual property attorneys for its trademarks, which shows it's serious about keeping the invaluable name.
‍
4. Taser
No one wants to get tasered or face the wrath of Axon, who owns the name. While there are other stun guns on the market, Axon created one with the best name. If you're entering this industry, it's best to look for another name because a lawsuit might hurt just as much as being hit by one of these contraptions.
‍
5. Sharpie

Sharpie is a trademarked brand owned by Sanford, and while the company has expanded to stationery like pens and highlighters, it is still synonymous with markers in everyday language.
‍
6. Jet Ski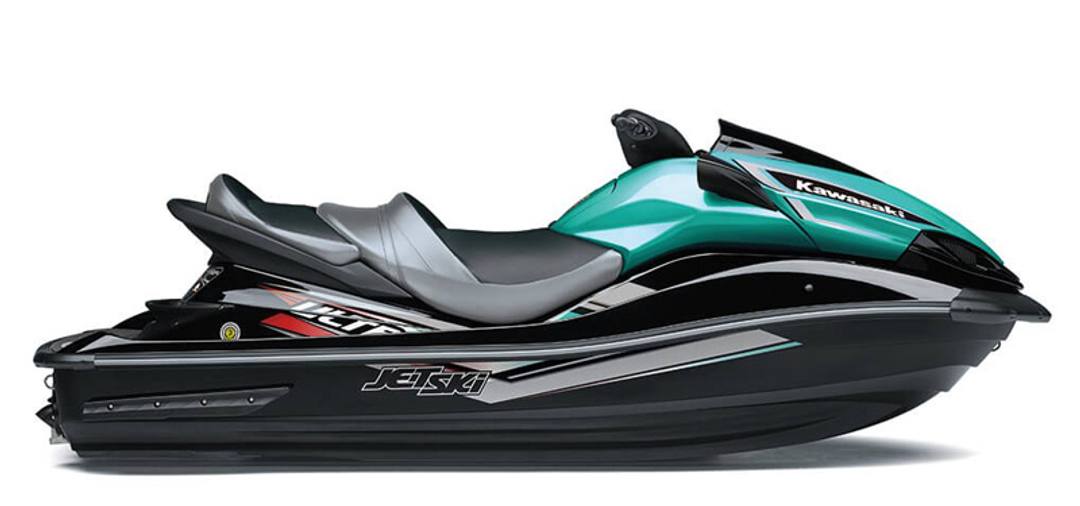 Every Jet Ski is a watercraft, but not every watercraft is a Jet Ski, which is a brand that belongs to Kawasaki. Calling your next best invention a watercraft may not be the most marketable idea, but you can't legally use the term "jet ski" even though it is on the verge of becoming genericized.
‍
7. Rollerblade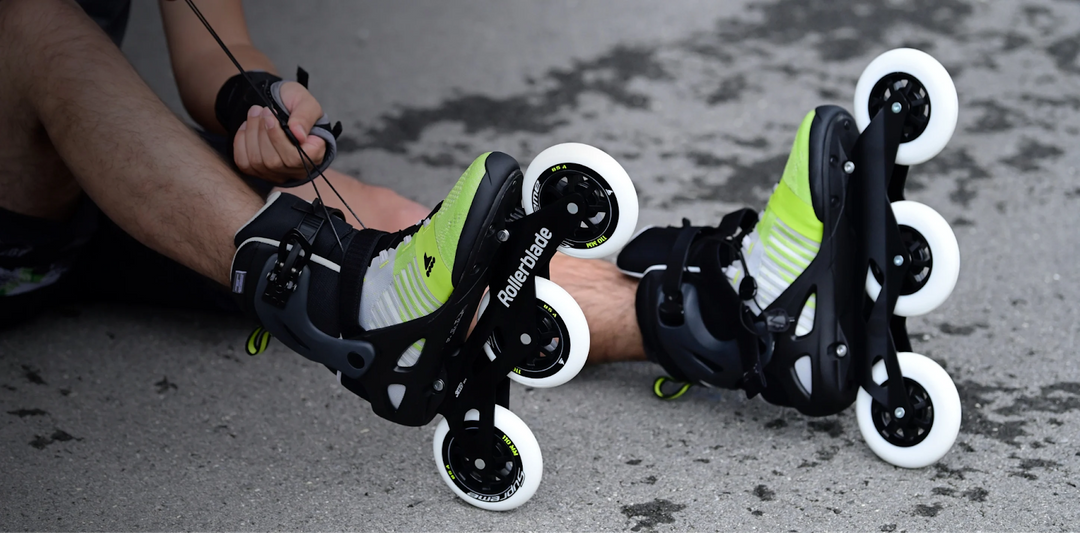 Tecnica Group owns the trademark for Rollerblade, which has become synonymous with inline or roller skates. The brand still dominates the market, and its sales surged by as much as 300% during 2020's early months.
Tecnica Group values its brand highly and does not tolerate anyone using the trademark without authorization, as it mentions strongly on its website.
"Whatsoever unauthorised use of such trademark and of Tecnica's intellectual property rights shall be strongly enforced to the fullest extent of any applicable law."
Yikes! Avoid using this word in your domain at all costs.
‍
8. Jacuzzi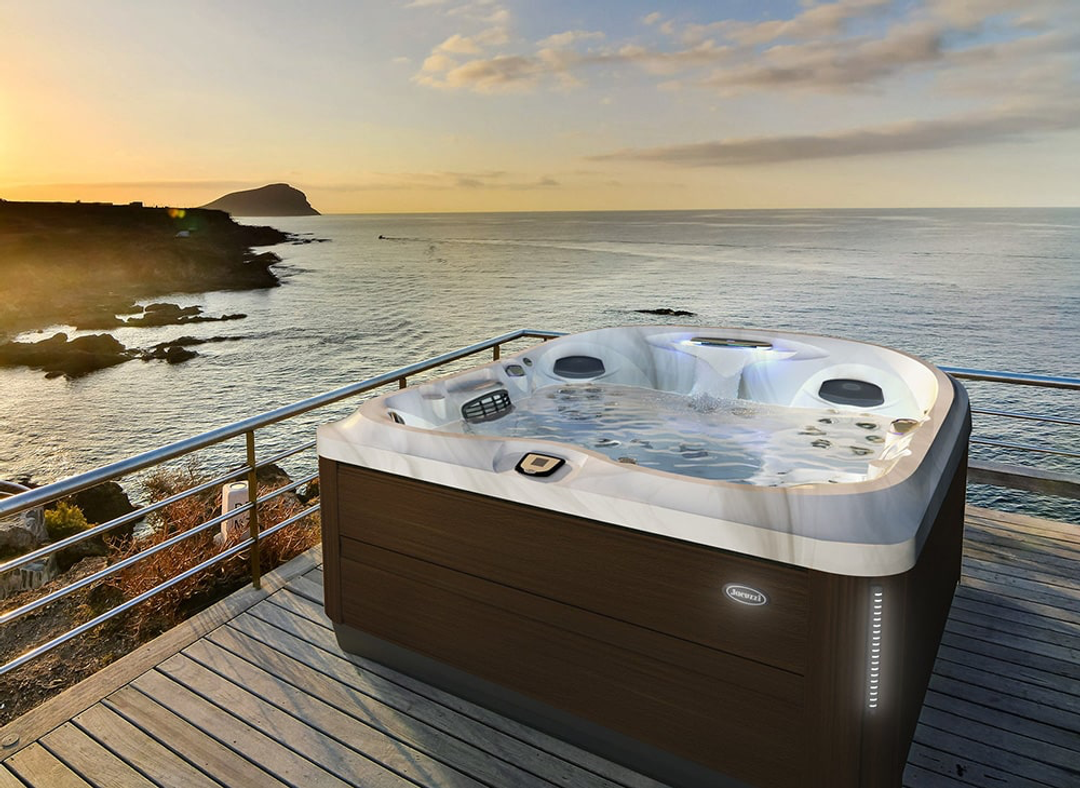 A Jacuzzi is not a synonym for a hot tub; it's a trademark owned by the brand of the same, used across multiple product lines. Jacuzzi has a detailed guideline about this, but in short, don't use it as the name for your new business.
‍
9. Band-Aid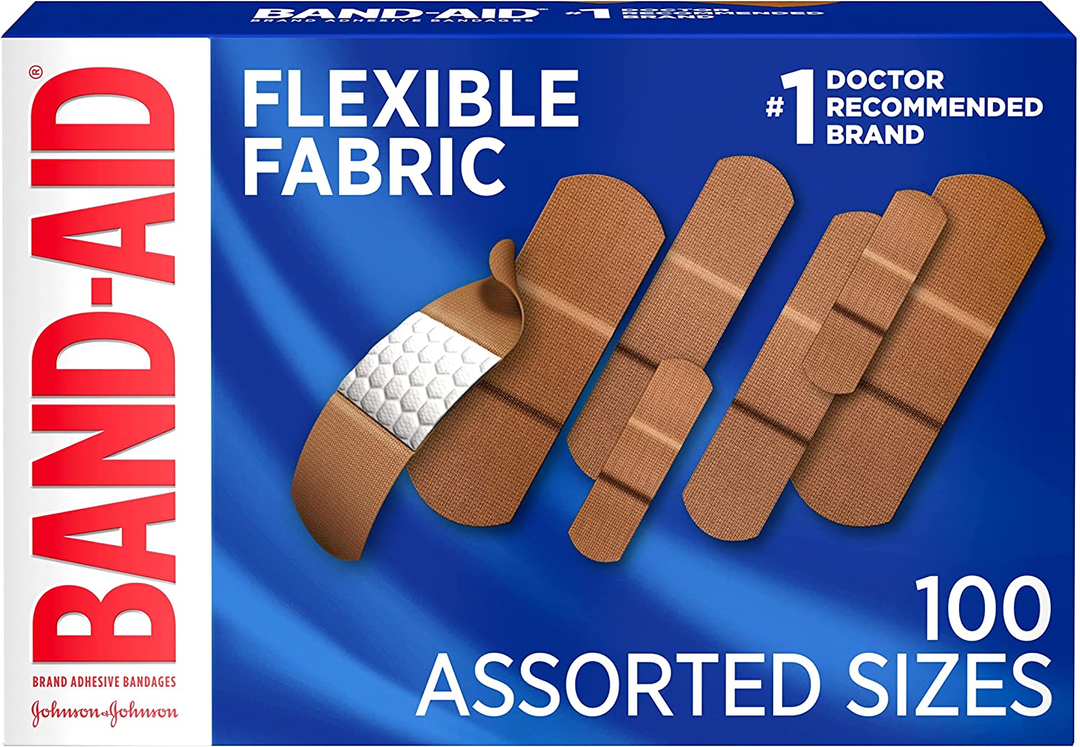 People rarely ask for "adhesive medical bandage strips" for their wounds; they simply use the term "Band-Aid." Despite commonly floating around in everyday vernacular, Johnson & Johnson has held the trademark since the early 1920s.
Coming up with a more memorable name than Band-Aid might be a gargantuan task, but with enough work, you may just be able to.
‍
10. ChapStick
Pfizer's ChapStick line of products is the most well-known brand of personal lip-care products worldwide. Since the name is trademarked, you should create an original term or use alternatives like "lip balm" and "lip ointment" when marketing a competing product.
‍
11. Keynote And PowerPoint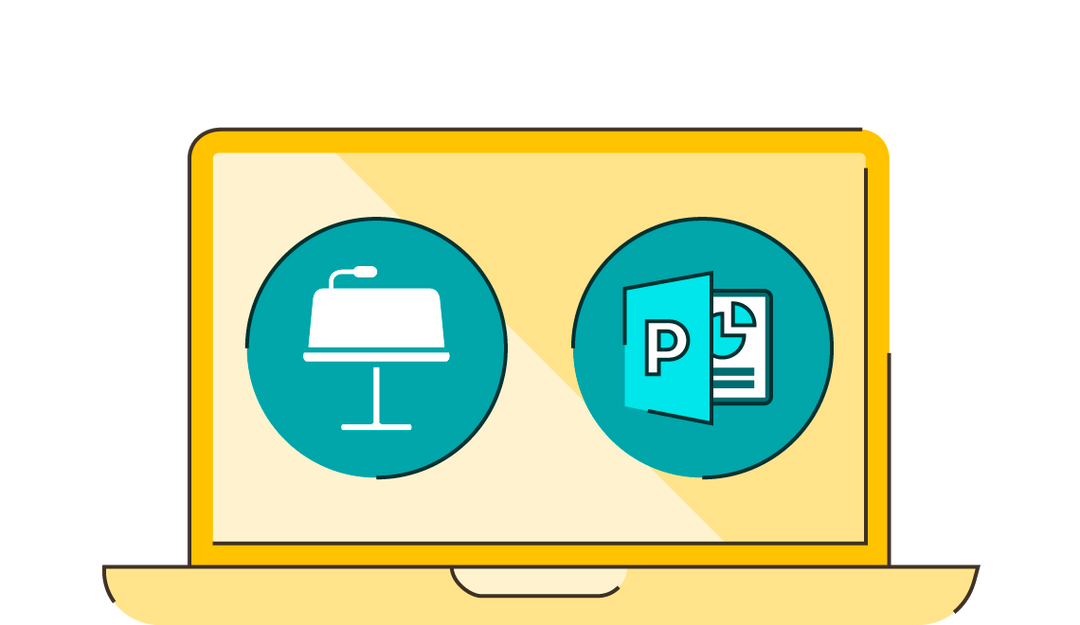 Both are the most popular presentation apps in the world, and they are owned by tech behemoths Apple (Keynote) and Microsoft (PowerPoint). Apple's long-drawn lawsuits against Samsung show just how seriously the tech world takes its intellectual property rights.
‍
12. Bubble Wrap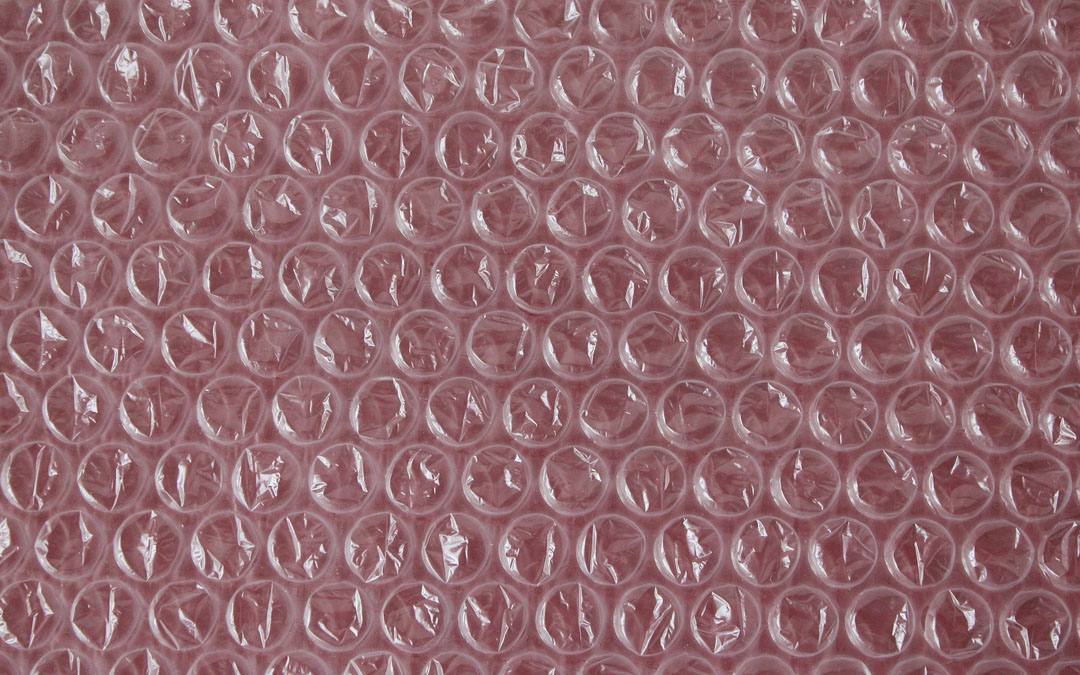 Who doesn't love using bubble wrap? It's functional and fun — it's a hard combo to replicate. It is not a common noun; bubble wrap is a trademark of Sealed Air Corporation. While its creators intended it to be a wallpaper, its worldwide popularity as a packaging cushion means you should avoid using it when naming your new company.
‍
13. Photoshop
Adobe's Photoshop is the industry-standard photo editing and manipulation software, which is why it's become the Google of its world.
Most people don't use the term "photo manipulation" anymore; they simply say they want something Photoshopped, even when using other software. This luxury does not apply to businesses trying to use the name because Adobe will most likely not tolerate this.
‍
14. Ping-Pong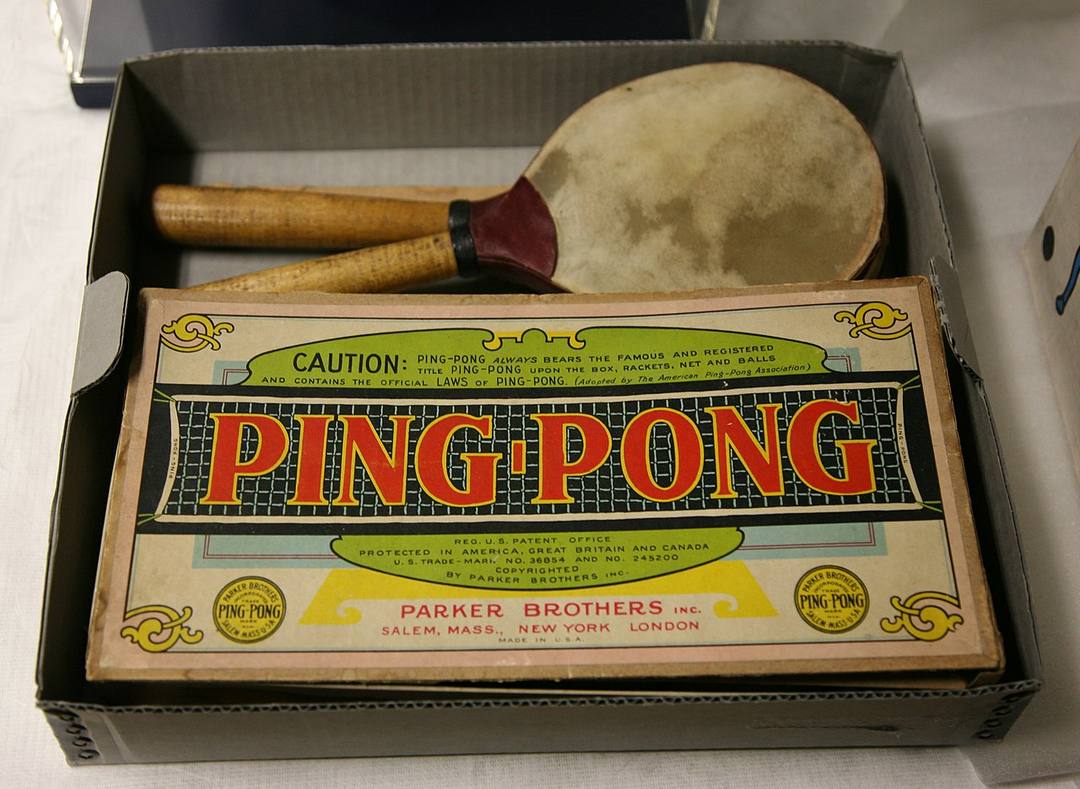 Ping-Pong is not a colloquium for table tennis as it's occasionally used; it is a trademarked brand name and has had many owners over the years.
John Jacques & Sons registered it in the early 1900s before selling it to Parker Brothers (the creators of Monopoly). The name eventually found its way to Escalade Sports, the current owners, and maybe the best way to use it is to become the trademark's next buyer!
‍
15. Bonjour
Yes, you can still use the French greeting when meeting people, but using this word as your company's name may get you in trouble with Apple. The Cupertino giant has trademarked this name for the internal software for local area connectivity in apps like iTunes.
‍
16. Popsicle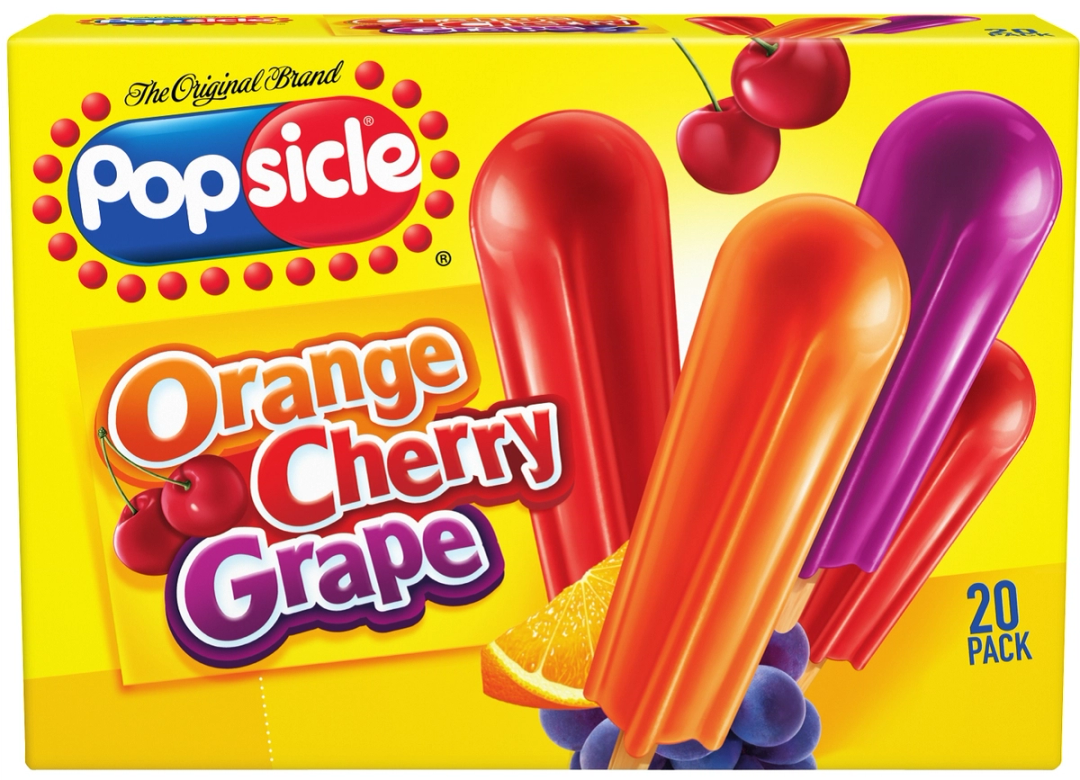 Unilever owns the trademark rights for Popsicle, Yosicle, Fudgsicle, and Creamsicle. 11-year-old Francis Epperson supposedly invented it accidentally but only introduced the brand name 17 years later.
Because of its rich history and marketability, Unilever may not act kindly to infringements, despite using humor on their website to explain this. You can rely on words like "ice pop" and "ice lollipop" to describe your products.
‍
17. Velcro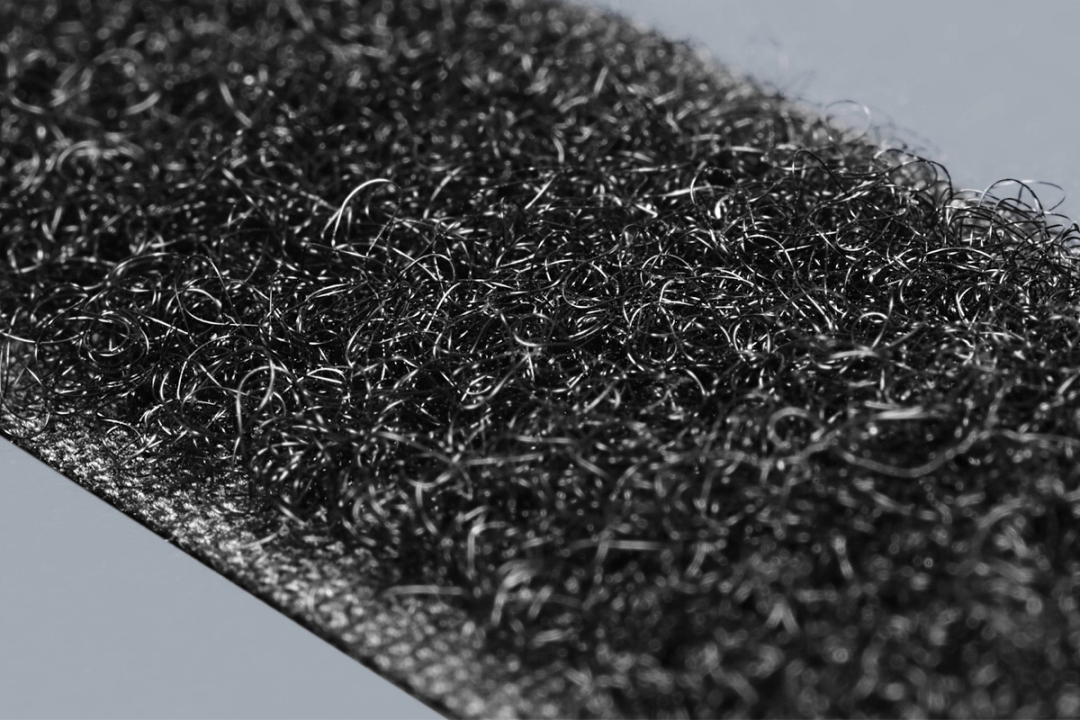 This versatile product is used across a variety of industries, ranging from fashion to home improvement, and its parent company, The Velcro Corporation, has trademarked it in nearly every country. The company makes it unequivocally clear — no external party can use their trademarked product's name or alterations like 'Vel-'.
‍
18. Jell-O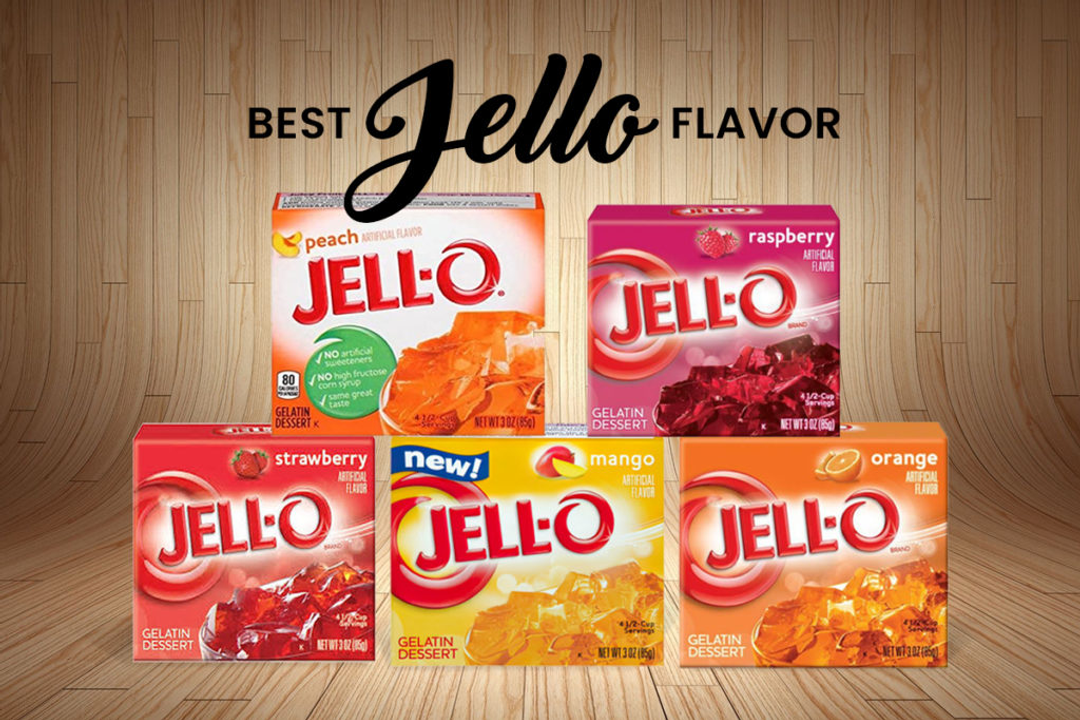 Kraft Heinz owns the intellectual property rights to everyone's favorite dessert. Does this mean you can use variations like "jello", "jay low", or "j-ello"? It would probably be wise to avoid the latter two, and the first option might lead to legal problems.
Kraft Heinz won a trademark lawsuit in 2015 against an Indian ice cream brand, Mello Jello, and may use it as a precedent for similar issues in the future.
‍
The strategic importance of a domain name
There's a lot that goes into building a successful online presence. Most of this is about taking care of the details. If you fail to build a strong website, no amount of paid promotion will help improve your brand image.
One of the key elements of a good website is its domain name. That's the first decision you'll take, followed by your website's security, website's design, colors, and content. After choosing the domain, you also need to make sure you have SSL to secure your website. Here are a few aspects that your domain name shadows:
1. Good brand positioning
A good domain name will go a long way in establishing what your business is all about and help you build a strong positioning of your brand. For example, www.remotework.online
2. Great first impression
You introduce your business with its name. It's one of the first things that you communicate to a potential client or investor, and it should be impressive. Consider www.footballcoach.site and you'll know the website has something to do with learning football.
3. Strong marketing touch points
Good domain names can add that extra zest to your marketing activities. They can be used as a medium to entice and engage your users. For example, www.gardensupply.store will give you a fair idea about what the website might have to offer.
‍
Bottom line
One of the most important tasks for a website owner is selecting a domain name. Your brand's image could take a hit if you make a bad decision.
It may not seem like it, but choosing a great domain name isn't rocket science. As long as you perform your homework, maintain consistency with your brand, and select an option that is easy to use, you should be fine.
Take these helpful hints into account and begin your search for the ideal domain name right away.
Ready to design your free logo? Get started with our logo maker!