‍
At its core, the term "entrepreneur" describes an individual with a passion for growing successful businesses from the ground up. However, in today's diversified market, it's generated a variety of subtypes, including solopreneurs.
The most apparent difference between solopreneurs and entrepreneurs is that the latter aims to start a company and (mostly) sell it to the highest bidder.
Entrepreneurs are always thinking of growth and what their next venture will be, and they tend to hire staff to delegate day-to-day tasks.
On the other hand, solopreneurs are nurturing a passion project that they've chosen to exercise total control over. They have the potential to be successful in doing what they love.
Key takeaways:
An entrepreneur's goal is to ultimately scale their business to success, while a solopreneur may not want to scale.
Entrepreneurs are versatile in their strategies, but solopreneurs tend to stick to a single niche.
Entrepreneurs tend to grow their teams, but solopreneurs (as the name states) typically desire to work alone.
Whether you're an entrepreneur or solopreneur, you need a beautiful and brandable website to attract potential clients.
Entrepreneurs and solopreneurs need to have perseverance, innovation, and passion to attain their individual goals.
It's essential to build your online presence by having a website, taking advantage of social media, and networking at every opportunity.
However, before we delve into the differences between solopreneurs and entrepreneurs, let's consider a common thing that they both need.
‍
A beautiful and brandable website
Whether you choose the path of solopreneurship or entrepreneurship, you're going to need a strong base that propels you and your idea forward. In today's digital world, that would be your website. A good website is essential to establish your business and your expertise.
Various things make for a good website, such as a beautiful logo, a clean design, useful content, and more. However, the one factor that is often forgotten is your domain name, which forms the foundation of your website.

One of the key differences between good and great leaders is attention to detail, and your website's domain name is a crucial detail that you must not miss. With the availability of over 1200 new domain extensions, today you can get a domain name that is relevant to your work.

For example:
If you're doing something in the tech space, then you could go with .TECH.
If you're setting up a small online store, then you could go with .STORE.
If you want something more versatile yet unique, then you could go with .ONLINE or .SITE.
If you want to highlight your creative space, then you could go with .SPACE.

A right domain name can add immense value to your business or project in the following ways:
It can help you stand out
It can give you a more meaningful online presence
It can better highlight your brand on the Internet
‍
5 main differences between entrepreneurs and solopreneurs
There are many daily tasks that a solopreneur would relish but an entrepreneur would normally delegate. Other than that, there are five main areas where the two business professional subtypes diverge.
‍
1. Scalability
A crucial variance between the approaches of the two subtypes is scalability.
Take the example of a painter who markets and sells their pictures themselves and runs their business as a single entity. That person is a solopreneur because they may not have the desire to scale up the enterprise.
It would be absurd for an artist to employ a group of people to take over the painting duties while focusing on starting another company.
On the other hand, someone who opens a restaurant may probably consider expanding – more sites, more customers, and more sales. Having more sites also means a food business receives more affordable rates from suppliers as a result of economies of scale.
‍
2. Purpose
For an entrepreneur, the entire reason for starting an enterprise is either to grow it into something big or sell it.
Consider Tom Bilyeu, who co-founded Quest Nutrition and sold it for a reported $1 billion. Like most entrepreneurs, he saw a gap in the protein bar market, which he took advantage of.
Protein bars were all high in sugar yet purported to be healthy foods. Tom and his team set out to create a new process to make low-sugar protein bars possible. Once they reached their goals, they sold it and reinvested in a string of new ventures.
On the other hand, you have a YouTuber like PewDiePie, who earned a reported $13 million in 2019 on a channel that sees him play video games online and express his controversial views.
His business model is highly lucrative, but it's not something he would want to sell to someone else because he's just doing what he loves.
‍
3. Niche
Influencers market themselves and sponsored products relating to their specific niche using social media and other communication channels. Like most solopreneurs, they live and breathe the niche that they work in, and all of their output relates to that specialty.
For example, Ree Drummond is a food blogger and influencer who became famous for sharing recipes for meals she cooks for her family on her ranch. She embodies her brand, and her fans are so loyal, in part, because she lives and breathes her niche.
At the other end of the scale, an entrepreneur with a digital marketing agency might start out specializing in social media marketing and branch out to include services such as brand consulting and hire an editor to help out with content creation and revision as they grow.
‍
4. Human resources
Growth within the company is another feature that sets apart an entrepreneur's business from that of a solopreneur.
The latter has no intention of hiring a big team and delegating work to other people. Their prerogative is to maintain tight control over every aspect of their venture, from the creative process to sales and payroll. While it is not impossible to keep track of everything, getting certain tools like work scheduling or payroll software can allow you to save time and apply your business efforts elsewhere.
In some cases, such as E.L. James, you might get popular enough to hire an assistant — but you'll never be able to replace yourself.
For an entrepreneur such as Jeff Bezos, delegation is everything. He aims to design and implement strategies and then show everyone else how to do them so he no longer has to. That includes employee management tasks.
He's such a successful entrepreneur that instead of getting involved with day-to-day management, he only makes decisions regarding innovation and long-term projects, unless an emergency arises.
‍
5. Workspace
For the most part, solopreneurs are more than happy to work from home or set up in a café or restaurant. This means they have fewer overheads, but it also means there's nowhere to meet clients or employees.
Of course, an entrepreneur is more likely to require an office because impressing clients and taking care of employees is much higher on their list of priorities.
‍
7 traits that make solopreneurs and entrepreneurs successful
Research shows that more than 41 million American adults currently work as solopreneurs. These are professionals who work independently at the helm of their own businesses. They are consultants, contractors, freelancers, and other enterprising experts dedicated to growing their brand without any employees.
As such, they're responsible for filling every role, from sales and marketing to IT and technical support. While this challenge can be fulfilling for some people, it can be overwhelming for others.
Before you go down this route, it's essential to make sure your personality is well-suited to working alone. Read on to learn seven traits that most successful solopreneurs share.
1. Undying passion
When Steve Jobs returned to Apple in 1997 after 12 years, he confronted the staff, saying,
"People with passion can change the world for the better."
He emphasized the importance of passion for the growth of a person as well as a company. Above anything else, a solopreneur must be passionate about the mission and goals of their company.
If you're apathetic toward your cause, it will show in everything you do. As you spread the word to others and seek to grow your brand, they'll be able to tell instantly if you're genuine or just going through the motions.
When you are passionate enough, the internal zeal will drive you through the long hours of behind-the-scenes work and the inevitable rejections you'll face along the way. It will be easier to stay motivated and on course.
When choosing your field of business, start with a topic you're interested in, and it will be that much easier to cultivate that enthusiasm.
‍
2. Self-motivation
It's one of the elements of solopreneurship that sparks initial interest, but remember what it ultimately means. No one is standing over your shoulder, but it's still your responsibility to get everything done. Do you find it easy to stay on task and on time when you're the only one around?
The story of Phil Knight, the founder of Nike, is one of self-motivation and determination. While working at a desk job, he started his company, Blue Ribbon, which imported track shoes from Japan and sold them in the US market. Despite his hectic career, lack of funds, hostile relationship with shoemakers, and time management problems, he was able to grow the company to a $100 billion sportswear corporation.
While working alone, staying accountable and responsible will require using project management tools and apps to ensure nothing slips through the cracks. It also means accepting the blame when a deliverable isn't up to par.
If you require prompting to get started or prefer to start a job at the last minute, this pursuit might leave you feeling stressed and overwhelmed.
‍
3. Gritty perseverance
As a solopreneur, you have to be willing to stay the course, even when it gets a little rocky. Expecting to succeed effortlessly at every juncture is unrealistic and a sure recipe for discontent.
Understand that you will experience failure along the way. It might be a small obstacle, or it could have a colossal impact. Either way, if you're dedicated to your cause and willing to see those challenges as growth opportunities, you'll be better positioned to turn those setbacks into setups for future success.
When JK Rowling, author of the infamous Harry Potter books, approached publishers in 1995, she was rejected twelve times. Finally, Bloomsbury bought the manuscript and published the first novel in the series in 1997. Since then, more than 500 million books have been sold worldwide, generating $7.7 billion in revenue. It only happened because JK Rowling didn't back down during her tough times.
Perseverance is the dedication to stick to your goals no matter what or who tries to impede your progress. It means seeing the bigger picture and pressing onward, even when it seems that the odds are stacked against you.
‍
4. Out-of-the-box ingenuity
To stand out and build a following, solopreneurs often have to venture outside the norm.
How can you position your idea in front of a room of investors, pique their interest, and encourage their participation?
How can you design your logo to be as dynamic and distinctive as possible?
What tools and techniques will you use to launch your digital marketing campaign or build your social media following?
Remember, there are millions of other people who share a dream similar to yours. To outpace the competition, you'll need plenty of ingenuity. You'll need to position your brand differently from the rest and help others see that same vision.
‍
5. Tech-savviness
Do you love the idea of building your own business but don't have enough knowledge to build a website or launch an email marketing campaign? When it comes to the intricate details of your enterprise, not staying updated and exploring new avenues can put you at a significant disadvantage.
For example, so many people do not know about the availability of new domain extensions such as .tech .store, .online, .space, .site, .fun, etc. So, instead of getting a relevant, more contextual domain name for their idea, they end up with a long-clunky domain name such as www.mynewbizness-idea.com when they can get www.businessname.site or www.mybusiness.online.
‍
6. Ability to brave the boldness
Many solopreneurs begin their journey after working in a traditional 9-to-5 job and realizing it wasn't for them. This means they left a comfortable, salaried position to set off into the unknown.
In general, how risk-averse are you? If you prefer to play it safe and fear rejection, being a solopreneur can make you feel anxious and tense. After all, until your company starts generating an income and building buzz, you'll likely be working for free.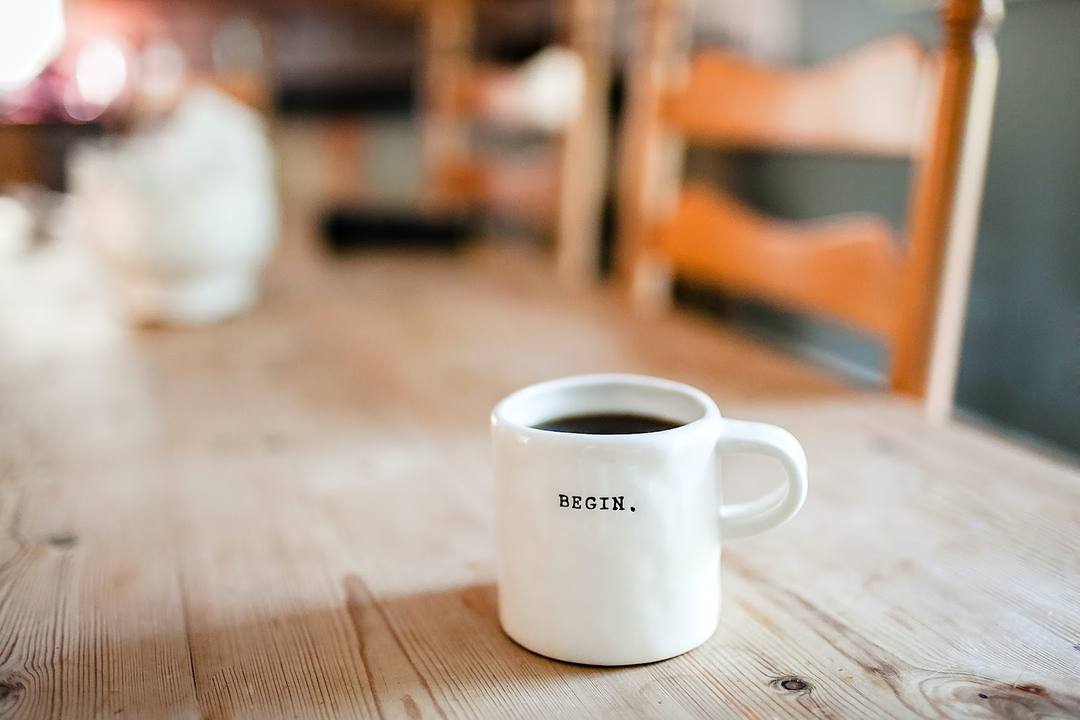 This requires a great deal of boldness, along with both courage and confidence. You have to be willing to believe in your dream, even when no one else does.
To those on the outside, you might even seem a little crazy at first. If you're excited about pursuing your passion without a guaranteed safety net, this is the field for you.
Oprah Winfrey is the perfect living example of boldness. She has come a long way from a poverty-stricken childhood to becoming the first and only black multi-billionaire in America.
She braved a rough childhood when she used to wear dresses made out of potato sacks, took bold decisions, and climbed up the ladder of success with her sheer grit and determination.
‍
7. Art of frugality
Especially in the beginning, your margins might be razor-thin, so it pays to be as resourceful and frugal as possible while not cutting corners.
While you don't want to cut corners, you should research the most cost-effective way to accomplish your tasks. Can you access a virtual assistant to help you troubleshoot a computer issue instead of taking your machine to an IT expert?
Can you ask friends and family members to pitch in when necessary? Understand that watching your bottom line doesn't make you stingy.
It makes you a smart business owner who's looking at every avenue possible to conserve resources and build capital.
‍
5 secrets to solopreneur and entrepreneur success
If you have been mulling over the prospect of starting your own business, now is the perfect time to build your idea, study the market, your audience, and equip yourself with the skills and knowledge you need.
To get excited about the prospect of solopreneurship, start by designing your company logo. It's a simple aspect, but it establishes that you're now a brand, and that sentiment can be extremely motivating. With some of the best logo-making and brand-building tools available today, you can create a professional logo in minutes.
Going solo is never an easy road, but with the right attitude, it can be one of the most rewarding experiences. While the level of focus and discipline required has to come from within, these five tips can help make your journey a lot easier.‍
‍
1. Create a great website
As a solopreneur who works with clients in different cities and even countries, you must create a web presence that tells a compelling story, showcases your work, and allows your potential and existing customers to interact with you. Creating a stellar website is an investment in your brand's reputation and identity. Here is what you should consider while conceptualizing it:
Find the right domain name
Your domain and business name are the first things that people will come across when they find you online. Find a domain name that is:
Relevant and unique: It should typically include your company name and indicate the nature of your work. For instance, if you're a tech entrepreneur, your domain name can be www.companyname.tech. If you're offering a service such as writing or website optimization, you could go for something along the lines of www.betterwriting.online or www.optimizeyour.site.
Short and simple: Your domain name should ideally be no longer than 18 characters. Avoid using numbers (www.koolhelmets1.com), special characters (www.cool-helmets.com), and modified spellings (www.kewlhelmetz.com) that can complicate your web address.
Free of copyright issues: Run a thorough search to ensure that the name you pick has not been licensed or you may run into expensive and damaging legal troubles.
Optimize your website
Apart from creating a website that looks great and is easy to navigate, you must also pay attention to how it will perform in search engine rankings. Use keyword research tools to find the most-searched keywords and phrases for your industry and use them in your URL, meta text, and website copy.
Ensure that your website has a fast loading speed by compressing files and optimizing images.
‍
2. Promote yourself on social media
Your website and your social media branding should be the two focal points of your marketing strategy. Depending upon the nature of your industry and your clients or customers, find the platforms that allow for maximum engagement.
For instance, if you are running an online store that has scope for creating high-quality and aesthetically appealing imagery, Instagram, Facebook, and Pinterest may be the right platforms for you. If your company is geared more towards professionals, you should consider establishing an active presence on LinkedIn.
Once you have decided on the platforms on which you want to be present, the next steps in your strategy should include:
Studying your audience
Use tools such as Facebook Analytics, Twitter Analytics, and Instagram Insights to understand where your audience is located, what demographic groups they belong to, and when they are most active online. You can also study other brand pages that they follow to gauge the content they are consuming on social media.
Creating guidelines
Based on your findings, streamline your social media strategy by laying down the content categories for your posts, such as new products and services, promotion campaigns, showcasing work done for clients, engagement posts (polls, questions, contests), and so on.
It would be best if you also tried to diversify your content by using different formats such as videos, infographics, podcasts, and articles.
Scheduling your posts
Creating a social media calendar for the coming months can make your job a lot more manageable and ensure that you don't miss important dates or events. Based on when your audience is the most active, you can schedule your posts by using scheduling apps such as Hootsuite, Sprout Social, or Facebook's in-built free scheduler.
Engage regularly
Engaging with your audience on social media will not only increase the number of your followers but will also enable you to gain a better understanding of your audience's needs and take feedback on your services. Post regularly, be relevant, respond to as many comments as possible, and encourage tagging and mutual sharing of posts.
‍
3. Network extensively
The key to running a solo business venture is not just increasing demand for your products and services. Your success largely depends upon the reputation and identity you create for yourself, because that's where the credibility of your business stems from.
People will be more inclined to give you their business if they regard you as an industry insider who is not just an entrepreneur but also an expert. Being part of professional or industry groups helps you create that desired reputation.
Find and join relevant groups on LinkedIn and Facebook, as well as forums such as Quora and Reddit, where you can post self-authored content related to your industry or share other meaningful content. Maintain an active presence by commenting on posts shared by others.
You can post questions about current industry trends or ask for feedback on your services, which can help you gain useful professional insights. It also helps you expand your professional network and make meaningful connections with people whose services you could employ in your work.
For instance, if you are the founder of a digital agency, you must have a reliable network of writers, graphic designers, SEO specialists, PR professionals, brand managers, and other vendors. If you are the owner of an online store, you must be well acquainted with suppliers, shippers, and customer relationship managers. Attending virtual networking events and webinars is a great way to create that network.
‍
4. Use automation tools
The life of a solopreneur involves thinking on the go. From improving upon your offerings to coming up with innovative marketing strategies, from allocation of budgets to expansion models, from managing your network of professional connections to meaningfully engaging with your clients or customers, there's just so much to learn!
You want to be able to focus on growing your business rather than get caught up in mundane day-to-day activities. As a new entrepreneur, you're carrying the weight of your business on your shoulders. However, you can ease the load by using a wide variety of online tools, such as:
WorkFlow Max: This all-in-one project management tool handles everything from client management to invoices to purchase orders.
GetResponse: This is a useful and reasonable tool for growing and managing your email subscribers.
G Suite: Google's project management app allows you to manage your emails, meetings, calendars, reports, and presentations, storage of files, and multiple users and devices all in one place.
‍
5. Set goals for yourself
Being your boss is liberating as you are not answerable to anyone. However, it also entails greater responsibility and accountability. In the absence of an authority figure, it is easy to slack off and give yourself more leeway than you can afford.
Procrastination is a trap you want to avoid when you're a solopreneur. The most effective way to combat procrastination is to set goals for yourself. At the beginning of every month and every day, create a plan of what you want to achieve and list the actionable ways in which you will achieve those goals.
Consider this plan to be your boss. Like you would have reported to your boss during briefings or review meetings, you need to be answerable to your project and, in the process, to yourself.
For instance, let's say that within this month, you want to add five more clients to your business, increase revenue by 15%, and successfully implement a social media campaign.
Or, on any particular day, your targets are to schedule social media posts for the entire week, have two client calls, send out five PDF invoices, and create a brief for an upcoming project. Breaking down your work into chunks of achievable targets will ensure you stay on track and make your daily job more manageable.
Being an astute solopreneur (or an entrepreneur) is about getting over your fears and doing what needs to be done as much as it is about knowledge and experience. Finally, it is about patience, learning from your mistakes, possibly even unlearning from the past, and having the determination to keep going even when the odds are not in your favour.
‍
Frequently asked questions: 3 popular FAQs about solopreneurs and entrepreneurs
Cover all your bases with the three most frequently asked questions about solopreneurs and entrepreneurs.
1. What does Solopreneur mean?
To quote Merriam-Webster, a solopreneur is "one who organizes, manages, and accepts the risks of a business or industry without the aid of a partner." A solopreneur is an entrepreneur who does everything on their own, strategizes on their own terms, and has no staff.
2. Is a Solopreneur a CEO?
A solopreneur is a businessperson who goes it alone with the hopes of improving their quality of life, freeing up more time, and making more money. The term "solopreneur" has been used to describe the new wave of freelancers and small business owners who are trying to establish successful businesses on their own terms.
3. What skill does an entrepreneur need?
A successful entrepreneur has strong interpersonal and communication skills, can sell their products or services, stays focused, is always eager to learn, and has a keen eye for strategy. The capacity to learn new things quickly and effectively is essential in the business world, but it's also a skill that will serve you well in other aspects of life.
‍
Successful solopreneurs and entrepreneurs are built, not born
While there are some people who have the personality to become a solopreneur, it is possible to learn your way into this role. You don't need to have all of these character traits in spades, but you should be ready to develop them.
Setting off on your own is exciting, gratifying, and, at times, a little scary. However, most people in this field can attest that the risk is worth the reward. Be confident and be ready to launch your new brand in the most dynamic way possible.
If you are looking to get an idea off the ground, check out our logo maker and get a free logo for your business today!