So, you're planning your content marketing strategy. You've got templates saved, tweets bookmarked, and a Trello card bursting at the seams.

Ready to go?

Well, sort of. If only there was a set process to follow.

It's okay; we've all been there.
How Do You Create A Content Marketing Strategy?
The best part about creating a content marketing strategy in a small business or a startup is that you can make it whatever you need it to be.

There is no one-size-fits-all content marketing strategy. And what you decide on today may change in three months' time. Or one morning on a dog walk, you might come up with a great idea that you should definitely prioritize.
The point is that it doesn't have to be set in stone.

For example, the first content marketing program I worked on with Mio failed.

Why?

Because it was the wrong approach for the industry and its associated customers. Preparing news round-ups and acting as a news company simply didn't correlate with paying customers.

But, this was valuable information to learn from an immature market. These lessons fed into creating the next content marketing plan. This time a successful one. But also one with many moving parts and reactive elements.

For instance, every Monday morning, I check back the week's past trending topics relating to our prospects and customers. If there is a case for newsjacking (creating time-based content related to a news item) then a decision will be made whether this gets prioritized over the existing editorial calendar.

With that said, there are some must-haves that are always recommended when developing a content marketing strategy.

But how do you separate the must-haves from the shoulds and coulds?

When asking five content marketing leaders for their one thing to include in a content marketing strategy, we got five completely different answers.
1. A Single Measurable Goal

Charles Tumiotto Jackson, a one-person marketing team at Galaxy Visuals, explains that it depends on the business what the goal is. The most important part is having a single measurable goal.

"I hear too much of "more traffic", "raise awareness" etc. A goal like $100,000 in revenue, or 20,000 monthly visits is much better and actually helps knowing if the job was a success or a failure."
2. Your Core Content Metrics
Araminta Robertson, Founder of Mint Studios, suggests you start out with two absolute must metrics:

Value of customer for one year
Lead to close rate

"With those numbers, you can set up a target for how many conversions you need to aim for per month/year."
3. Quick Wins For Keywords
Kerry Sherin points out that The Lifetime Value Company's VP of Content, Julia Wang, said:

"Research keyword opportunity. Know where you may be able to get quick-wins for high volume, low(er) difficulty terms and then plan out a long-tail strategy for others which may be more difficult."
4. Create A Reader Persona
Adrienne Barnes, Founder of Best Buyer Persona, knows a thing or two about buyer and reader personas as it's her entire business focus.

"Identify the tone of the audience, their online communities, common questions, and the language they use to talk about the product, as well as level of awareness, and the job they've hired the product to do for them."

5. Prepare For Potential Risks

It is rare to see a documented content marketing strategy with documented risks. But a strategy with no risk is barely a strategy at all.

Ronne Higgins, Director of Content Marketing at Hopin, suggests:

"Risks allow me to articulate all the ways the strategy can fail or need to change."
These five are all rock-solid recommendations and you must include them in your next content marketing strategy. But that's just five from five people we reached out to on Twitter.
So, what else must you include in your content marketing strategy?

Must-Haves For Your Content Marketing Strategy
While it's natural for your content marketing strategy to have its own flavor, it's important to get the basics right.

Again, these can be flexible in terms of input, output, and what they actually look like. But do make sure each of the following gets included in your content marketing strategy.
6. Content Marketing Goal
Why are you even bothering with content marketing in the first place? What is the purpose of your content marketing function?

Unlike Charles' "single measurable" goal tip above, think about why your business is investing in content marketing.

It could be:

To keep your social media followers engaged
To fulfill an email nurture cycle
To rank high on Google for relevant key phrases and search queries

What the goal is doesn't matter as much as ensuring you set a goal.

No goal = no results.
7. Content Marketing Team
Who is going to work on your content?

Think about roles like:
Graphic design for in-blog imagery and infographics (Graphic Designer)
Optimizing for search engines (SEO Expert)
Managing your writers and publishing content (Content Manager)
Creating outlines for your writers (Editor)
Writing the bulk of your blog posts (Copywriter)
Promoting everything you create (Outreach Manager)

These may fall under the responsibility of the same person or people, but do make sure you consider every factor that needs to be done.

If you don't have someone with the skills to execute these roles, consider hiring a freelancer.

Check with industry peers for recommendations, network on Twitter and LinkedIn, or use job boards to find the best temporary talent while your content marketing team scales. During this process, prioritize the employee productivity of your content marketing team and provide them with all the necessary resources to achieve that goal and don't forget to thank them for their hardwork.
8. Measurement And Tracking
Everyone says it.

"You can't measure what you don't track."

Turns out that everyone says it for a reason.

A hard part of measuring content marketing is deciding what to measure.

But an even harder part is trying to backdate that measurement when your blog has started to scale. So put measurement high on your content marketing strategy agenda.

Don't know what to measure?

Here are some solid recommendations:

1. Page traffic: while some say this is only a vanity metric, it's the best indicator of whether your content is ranking well on search engines. Dig into page traffic reports on Google Analytics to find out where your traffic comes from per page or post.

Action: Setup Google Analytics before you publish your next blog post.

2. Goals and conversions: What's the purpose of your blog post? To move people to your landing page, to sign up for your newsletter, or to install your product. If any of these are ringing bells then you should be tracking which blog posts perform best. Once set up, you can track what works for different posts and adjust accordingly.

Action: Create goals and conversions on Google Analytics based on your bespoke targets for each piece of content you produce. These can also be sitewide goals (like email signups).
9. Content Marketing ROI
As well as your content measurements, you must make sure your content marketing team is performing at a rate worth continuing with.

For a content marketer, reporting this metric can be scary.

In early-stage startups and businesses new to content marketing, it can take time to realize the benefits of content marketing.

Before you rank #1 on Google for that high-volume query and before you have 10,000+ subscribers to your email list, there's a bunch of work to be done.
Communicating Intangible Content Marketing ROI
Tracking and reporting content marketing ROI is important - but so is communicating what you are doing and why. When you do this, your CEO/CMO is more likely to understand that the ROI comes after work is completed.

To combat the fear of reporting your own ROI, send unprompted weekly check-ins on traffic, conversions, and activities. Include why you're doing these and the expected results. If you fail, report on the lessons you've learned and why your last activity will be valuable for ongoing content efforts.

How To Measure Content Marketing ROI
Once you've communicated why you're doing what you're doing and you're starting to see results, it's time to report your genuine content marketing ROI.

Here's a basic formula to get you started:

(Sales Growth - Marketing Cost) / Marketing Cost = ROI

Okay, not so basic. Let's break it down.

In reality, this looks like:
($1,000-$500) / $500) = 200%.

What this shows us is: You acquired $1,000 worth of new business while spending $500 on marketing efforts.

So, the return on your marketing ROI is twice the monetary value (200%) that you put into marketing your products or services.

To calculate content marketing ROI specifically, you must find your sales growth and marketing cost for content marketing only. Make sure to include staff, tools, and freelancers when making this calculation. It might get tricker when people have multiple roles and cross departments.

In these cases, use the % of time spent on content marketing as the value to add to this equation.
Where To Get Help With Your Content Marketing Strategy
Creating and executing your first content marketing strategy is no easy task.

In fact, creating and executing your 10th or 100th is still quite tricky.

The final three considerations when developing your content marketing strategy involve help.

One of the best qualities of a content marketer is knowing when to ask for help. But finding it is often harder than knowing you need it. Check out these people and resources to help with your ongoing content marketing.
10. Follow Content Leaders On Twitter
Networking on social media is an easy answer to a question you need specific instructions for.

Instead of scouring social media for marketing leaders to follow, we've cherry-picked some of the best Twitter accounts.

Why Twitter?

The near real-time element and the culture of sharing make Twitter a haven for content marketers who trial, test, and fail. You can learn from their wins and their losses.

Check out these folks below who share actionable bites of information when they learn something new:

Of course, you can find them (and other content marketing leaders) on LinkedIn and YouTube too.
11. Content Strategy Books
In a world where marketers push us to "do more video", there's still a huge place for books when it comes to learning about content marketing.
Content Chemistry
It's impossible to capture an entire marketing strategy in one video but Andy Crestodina very nearly does so in his book Content Chemistry.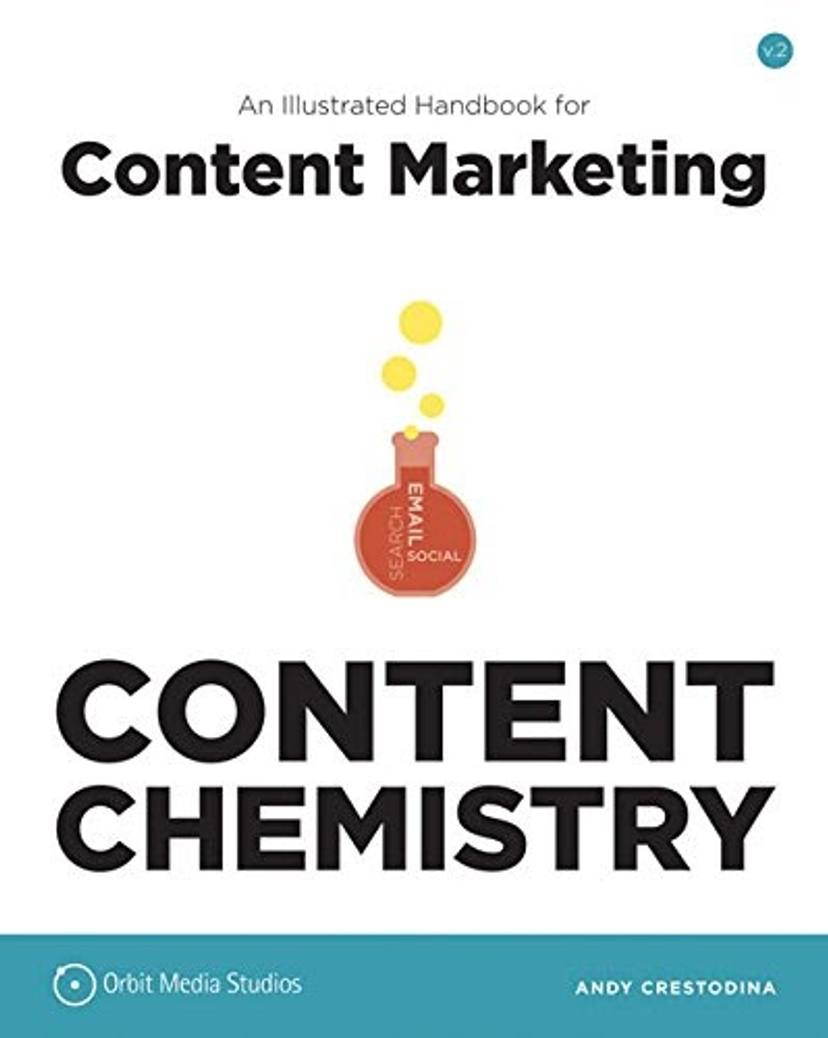 For beginners to content marketing, and those creating a new content marketing strategy, this is a MUST-read. Andy walks through every part of the content creation process including keyword research, buyer personas, writing compelling copy, the funnel, content promotion, optimization, and even refreshing existing content.
The Art of the Click
When you've formulated your content marketing strategy, execution is an entirely different art. Glenn Fisher, award-winning copywriter, calls this The Art of the Click. Persuading readers to become buyers is a special skill that might not be suited to those tasked with developing the strategy.

For smaller marketing teams, you may have no choice. To sharpen your copy skills, Glenn's book is the best starting point. You'll go from zero to sales in the space of a book.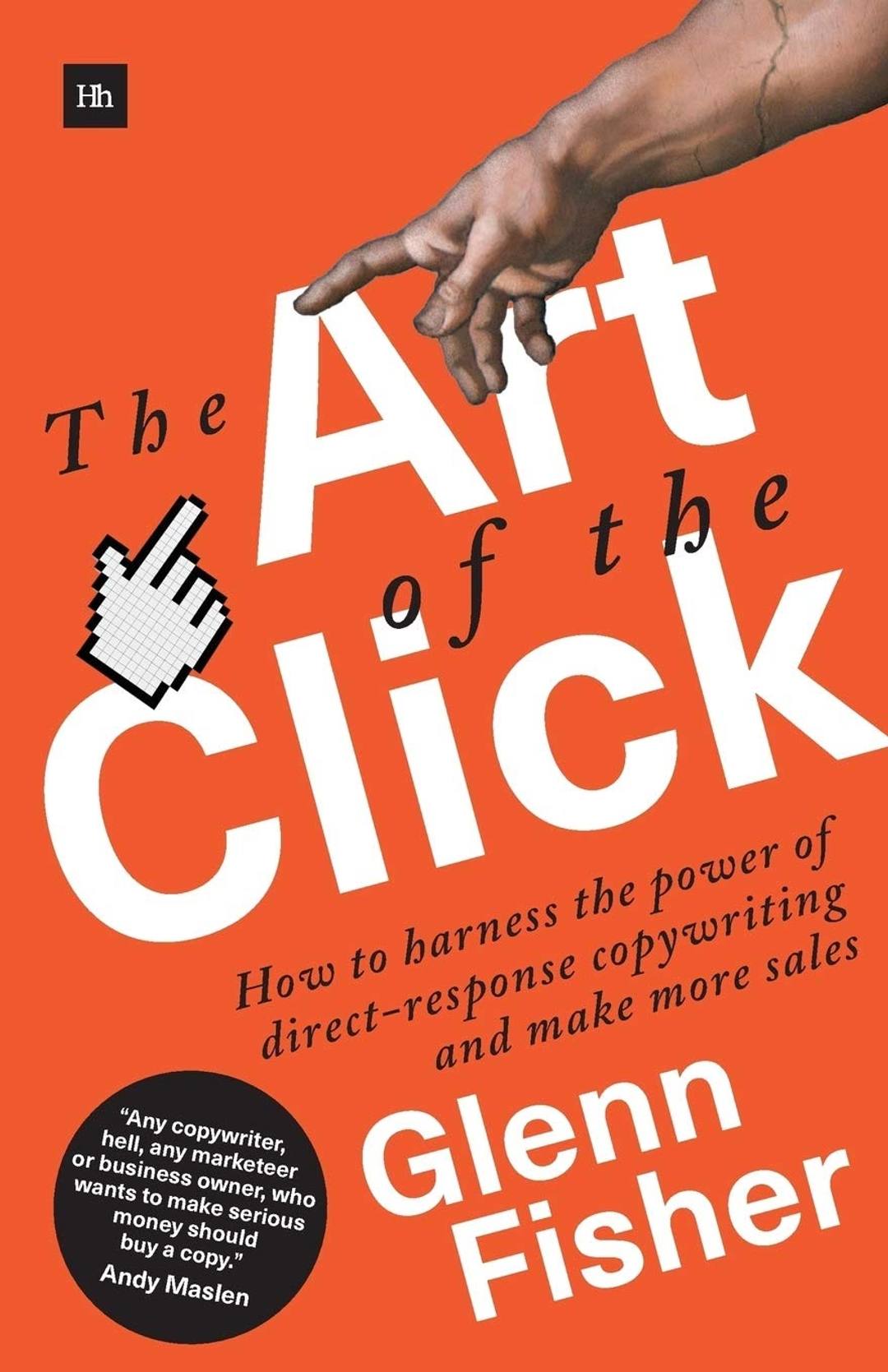 They Ask You Answer
On a similar theme, They Ask You Answer by Marcus Sheridan, a digital sales leader, explains the psychology and practice behind giving prospects what they want. This, in theory, is content marketing.

When you provide answers to what people ask (on Google, Quora, or anywhere) then you're educating rather than marketing.

12. Hang Out In Content Marketing Slack Communities
Another easy (and almost too obvious) win when it comes to content marketing help is to chat with people in similar positions to you.

Since Slack launched in August 2013, there's been a shadow use case for the app. Like-minded individuals created workspaces and invited their industry peers rather than their colleagues.

Using Slack in this manner created a new culture of information sharing within the confines of a private Slack workspace.

Unlike social media where everything is out in the open, tight-knit communities have formed where you can ask anything and everything without judgment.

- Tried a new experiment and want to share progress? ✅
- Need help with a technical SEO task? ✅
- Want recommendations for a tool? ✅
- Hiring but can't find anyone? ✅

There are tons of places cropping up and some you need an invite to. The exclusivity is part of the draw.

In some cases, the value provided by these communities is so much that it's worth paying for.

In fact, Jimmy Daly who runs Superpath has developed a community model where people can try his content marketing community for free then upgrade to the paid model when they love it.

"I started Superpath to help content marketers sort out their career options. It looks and acts a bit like a professional association. It's grown to include more than just career advice, but the core of it is still content marketers helping one another make decisions about jobs, salaries, content strategy, hiring, management and budgets."

Christina has done the same for her niche ContentUK community.

"I started ContentUK to connect UK content marketers. I wanted to create a safe space for folks to discuss content challenges and collaborate with others in the niche. Members learn to get better at their jobs by connecting with like-minded peers and attending workshops by content experts."
Free or paid, communities are some of the best places to learn and share about content marketing.
Conclusion
Creating a content marketing strategy isn't easy. And we're often afraid to deviate from set processes inherited from people before us.

To that, we say let go.

Use the tips in this article to help create and execute your next content marketing program.

Make sure it's yours and don't be afraid to ask for help.

Ready to design your logo? Get started with our logo maker!
Dominic Kent is the Content Marketing Director at Mio and also operates as a freelance content strategist for B2B startups and small businesses. He has a track record of taking business blogs from dwindling > dominating > devastating. He clearly likes alliteration.