Why is it important to design a website from scratch? Let's put it this way:
You don't necessarily have to design a website from scratch, but you can gain insight from the little nuggets of gold that come with building your very own website.
Whether it's choosing the right website builder or finding the perfect design template for your blog, every piece of advice helps in leading you to the perfect website you've always wanted.
A business without a website virtually doesn't exist. For a small business owner with big dreams and limited technical skills, designing a website from scratch can be intimidating. You can always turn to the experts for help, but that can get pretty expensive, and spending too much of your resources at this stage isn't practical.
If you're just starting out and cash-strapped, all you have to do is roll up your sleeves and soak up this information like a sponge. Designing a website from scratch is doable with a little help and guidance along the way.
In this complete guide, you are going to walk through the different stages of how to design a website from scratch and come out with the right information to make informed decisions for your new site.
Designing A Website From Scratch
To design a website from scratch paves the way for an incredible impact on its general performance. A website is considered one of the most important touchpoints in the customer's journey and affects directly whether they buy your products.
5 reasons you need a business website
7 steps to design a website from scratch
5 ways to improve your website's performance
Securing Your Web Page Design And Templates
Web page design is one of the crucial elements of any online platform. It presents a frame of the project and enables visitors to interact with your product in a simple way.
What is web page design?
What are the 3 types of design for your website?
5 tips to help your web page design catch attention
3 effective web page design templates for your website
Finding Web Design Websites For Assistance
The best web design websites are essential in making your pages function smoothly and efficiently. Even if the smallest design tool poses a slight advantage, that's still one step closer to the ideal website design.
What does a web design website do?
5 web design websites that help you build the best web page
Getting Website Design Inspiration From Designers
Website design inspiration helps drastically in broadening your horizons with the type of website you want to create. Check out what the experts have to say.
What can website design inspiration do for you?
3 graphic design experts weigh in on the best sources of inspiration for your site
Assessing Wix Vs Squarespace - Which Is Right For You?
Wix and Squarespace make up 55% of websites built with a website builder in the entire digital space. Suffice to say, they get the job done and they do it well. Which one is right for you?
What is Wix, and what is Squarespace?
What's the main difference between Wix and Squarespace?
What features do Wix and Squarespace offer, and how do they differ?
Deciding Between Wix Vs WordPress For Your Website
Wix Vs WordPress is a win-win situation. Though WordPress is the most popular website builder in the world, it's not your only option. You may find that Wix has a lot to offer, with features and characteristics you won't find on WordPress.
When do you choose Wix, and when do you choose WordPress?
4 glaring differences between Wix and WordPress
Let's get started! Prepare to be a web-building expert by the time you're done with this article.
Designing A Website From Scratch
Learning how to design a website from scratch may not be easy, but its value absolutely deserves your efforts. The process is a little bit lengthy, so be patient, and your hard work will pay off.
5 Reasons You Need A Business Website
Here are some essential reasons why you should immediately design a website:
1. Branding
Having a website is an effective way to emphasize your brand image in customers' minds in a digital environment.
A full description of your brand history, inspirations, and unique selling points are expected to be shown on the website. Furthermore, brand updates and announcements also need to be officially published on the company's website for audiences to access.
Even if your business already has a physical presence, a website that provides structured and high-quality materials will make it easier for customers to confirm the information and consider making purchase decisions.
2. Sales
A website has a powerful influence on business revenues. The existence of a website can increase your conversion rate.
For example, if your sales team does not have enough time to provide information about store locations or working hours, a website can help salespeople focus on more customized questions and increase productivity.
3. Credibility
First impressions are important, especially when the ultimate goal is to convince consumers to buy and return.
57% of people will never recommend a business with a poorly designed website. That's right! Unfortunately, people make judgments about your brand based on your website's appearance.
Having an easy-to-use, professionally designed, and thorough website helps you easily convey to potential customers that you are, in fact, a reputable business.
4. 24-Hour Visibility
Unlike your business, which likely doesn't operate after-hours, your website stays open 24/7. For example, even when staff isn't available to interact with customers, having a customer support guide on your website gives them the answers they need.
It's also the point of contact and communication between you and your audience that strengthens your bond. If consumers can't connect with you through your website, where else?
5. Business Growth
People spend an average of 45 seconds on a website, so you definitely want to use that time to your advantage.
Your website is the core of business success. It's where people find you, learn about you, and potentially trust you. When you construct it in a way that lets your brand shine, users may just see it for themselves and turn out as loyal customers. And where do they return to? Your website.
7 Steps To Design A Website From Scratch
Here are the seven essential steps on how to design a website from scratch that will get you the results you are looking for.
Step 1: Define Your Priorities
Whether you are creating a website for business, blogs, or portfolios, defining your goals maximizes the benefits of your digital presence. Clarity of your objectives will help you shape and refine your brand identity, which helps you determine the digital assets and design effects to have on your website.
When you've narrowed down the mission of your website, you'll want to ensure it gets with your brand identity. This aspect surely impacts your website design, from the tone of your copy to the colors of your buttons. It should align with even the tiniest details.
Step 2: Research Your Competitors
This step is extremely important when you are totally new to website creation. There are no specific requirements when you design a website, but ideally, you should do extensive research on your competitors.
Your competitors are working in the same industry as you are, and they have a similar target market. Learning about the competition can provide you with relevant ideas for your future website.
Step 3: Explore And Sketch The Visual Content
The visual layout of your website is arguably the most important element. People have short attention spans! First impressions are everything, so you want to make it eye-catching and visually pleasing.
‍
Take your time exploring your options before settling down with the design and visual imagery. Take a look at some professional website templates to get a grasp of the ones that fit your vision the most (you'll find a couple below!). You may even want to create a sketch to get a better understanding of your preferences.
Step 4: Choose And Register A Domain Name
It is important to consider the uniqueness of your domain name. Use a domain checker tool to see whether your preferred domain name is taken.
The domain name includes your website name and the extension. ".com" or ".org" are regarded as two popular extensions. Consider picking up local extensions such as "co.uk" for the UK or "de" for Germany in order to leverage the local SEO.
Besides the uniqueness, make sure the name is memorable, contains your brand name, and reflects what your business is selling.
Step 5: Choose Your Website Builder Or Software
Choosing a website builder—where to start? You have a ton of options and each one comes with their own set of advantages.
Your choice of website builder largely depends on your preferences, coding skills (or lack thereof), and budget. Research and trials help a lot in this situation. In fact, many website builders and softwares offer free trials for anyone looking to determine whether the platform works for them.
Step 6: Start Customizing Your Website And Adding Content
It's important to keep your site as clean and organized as possible. And to make it look that way, you need to think about hierarchy.
Hierarchy is one of the most fundamental principles of design. What is the most important aspect of your site that needs visibility and attention? Make it stand out by including eye-catching content on the parts of your website that people would most frequent.
Take note that people love to skim content (we've all done it!), so taking that into account, what kind of content can you include to make them stop in their tracks and dive further into the rabbit hole?
Step 7: Optimize Your Website For SEO

Search engine optimization (SEO) is the practice of optimizing your site so pages can rank higher on search engine results. Now, you're launching a new website, you surely want people to see it. So, it's vital to set your website up for success so it can be acknowledged by Google.
The more exposure you get, the more likely that prospective customers will find your website and book your services or read your blog.
Congratulations, you have a working website now! But the journey doesn't stop just yet; you still have to ensure that it functions properly and efficiently.
5 Ways To Improve Your Website's Performance
Don't stop just because the website exists. In order to achieve the ultimate goal (which is sales and revenues), you need to gain more knowledge and leverage of the website's functionalities.
Develop your style guide - This guide not only helps your team follow the same style, but it also helps partners implement co-marketing activities with your brand.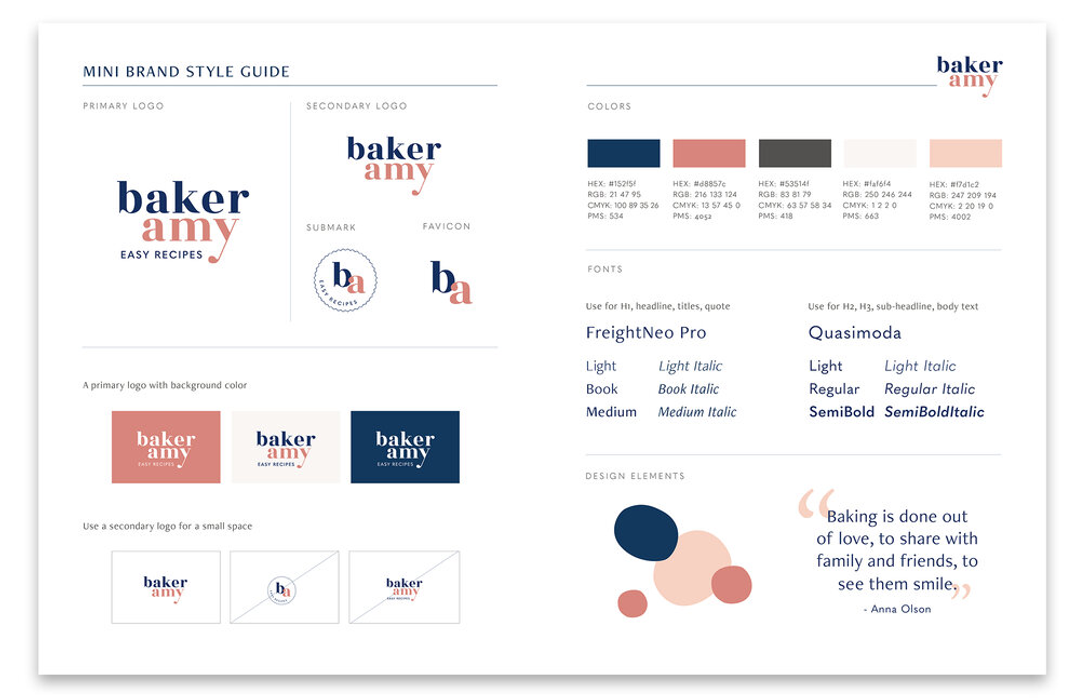 Invest in your blog - A blog plays an important role in your website's visibility. Only when your content is really helpful will people trust you and form beliefs that your products can solve their problems.
Embed social media information - Your website is also a medium that helps you increase your social media footprint and gain more potential customers, who may ultimately transition into loyal customers.
Ensure it looks professional - Website design can either build or break down credibility. It's critical to make your website's design look professional so you don't risk turning potential customers away.
Get personal - Tell your story. Talk about your team, your goals, your achievements, your appreciation, and your ultimate mission. People trust businesses that resonate with them.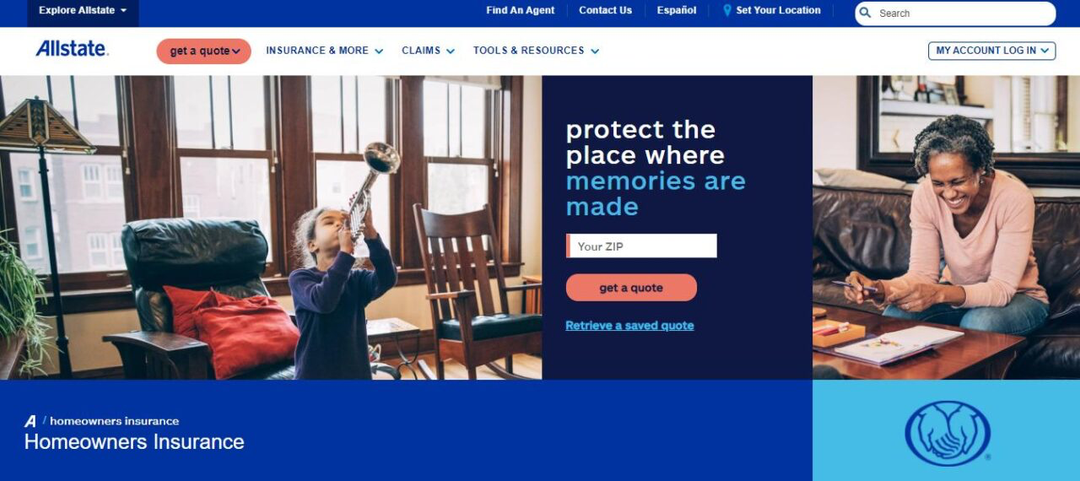 Follow these steps and tips, and you officially have a strong, wonderful start to designing your own website from scratch.
Securing Your Web Page Design And Templates
Whether it's a blog, news site, social media platform, or complex web app, your web page design will affect its performance. If you're planning to make a powerful website, you're in the right place, as this guide will mention some crucial points to consider.
It's what the others are already doing, and learning the essentials will help you create a good design right from the start.
What Is Web Page Design?
People believe that web page design is how your website looks. While this is partially true, design plays a more important role in the process. It determines the user-friendliness of your platform.
A great design creates a memorable impression and guides the user through your website effortlessly.
Therefore, the definition of web page design is a bit different. It doesn't only refer to the looks of the site, but its functionality too. The quality of the structure of your web page makes your website inviting, easy to use, and memorable.
What Are The 3 Types Of Design For Your Website?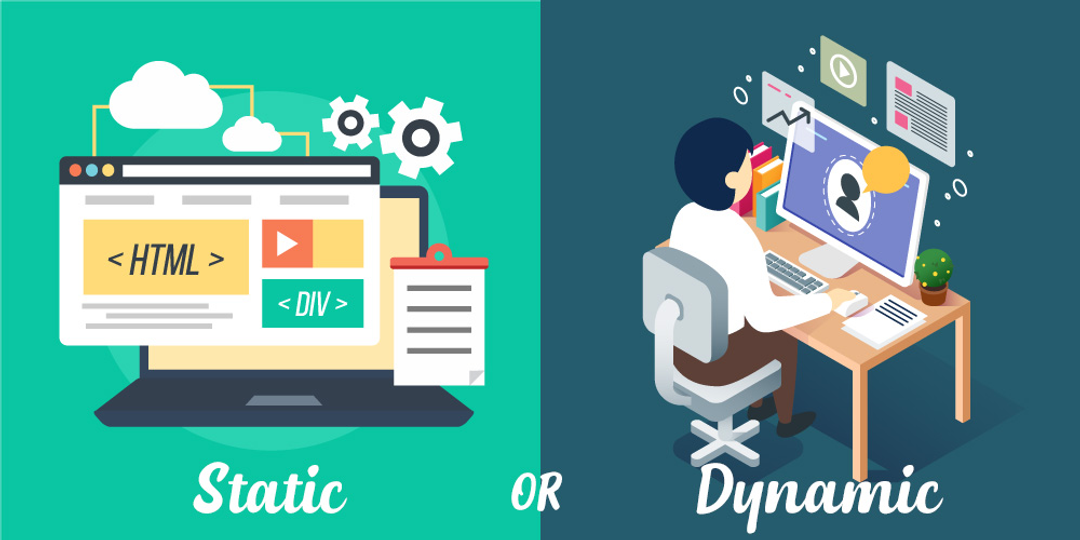 Even though designs go through change over time, they always belong to one of the following categories - they are static, dynamic, and experimental designs. Each of these categories is actively used today but for different purposes. Let's dig a bit deeper.
1. Static
Even though designs go through change over time, they always belong to one of the following categories - they are static, dynamic, and experimental designs. Each of these categories is actively used today but for different purposes. Let's dig a bit deeper.
2. Dynamic
The biggest number of online websites is dynamic. Whether it's a portfolio website, an online publication, or an eCommerce store, the web page design falls into the dynamic category.
This design category keeps the visitor engaged by deploying different interactive elements, such as parallax effects, sliders, carousels, hamburger buttons, hover effects, and other elements.
3. Experiment
Experimental designs are there to make a lasting impression. They utilize the latest web technologies to showcase what is possible with a website design. While impressive, these designs are not the most optimal solutions because of their lack of compatibility with other browsers and operating systems.
Once you decide which type of web page design you'd like for your website, it's time to consider other methods of standing out using the power of effective design.
5 Tips To Help Your Web Page Design Catch Attention
Keep reading to see some of the trends that will help you hit the sweet spot with your visitors.
1. Play Along With Current Trends
Using design to express creativity and attract clients is one thing, but creating a functional design is entirely different. That's where keeping up with the current visual trends pays off.
The site's header should include a short menu with essential elements. The far-right side of the header needs a call to action and contact information. That way, the visitor immediately sees what they can do. No matter the webpage they are on, they always know how to get in touch.
2. Use Colors To Stay Consistent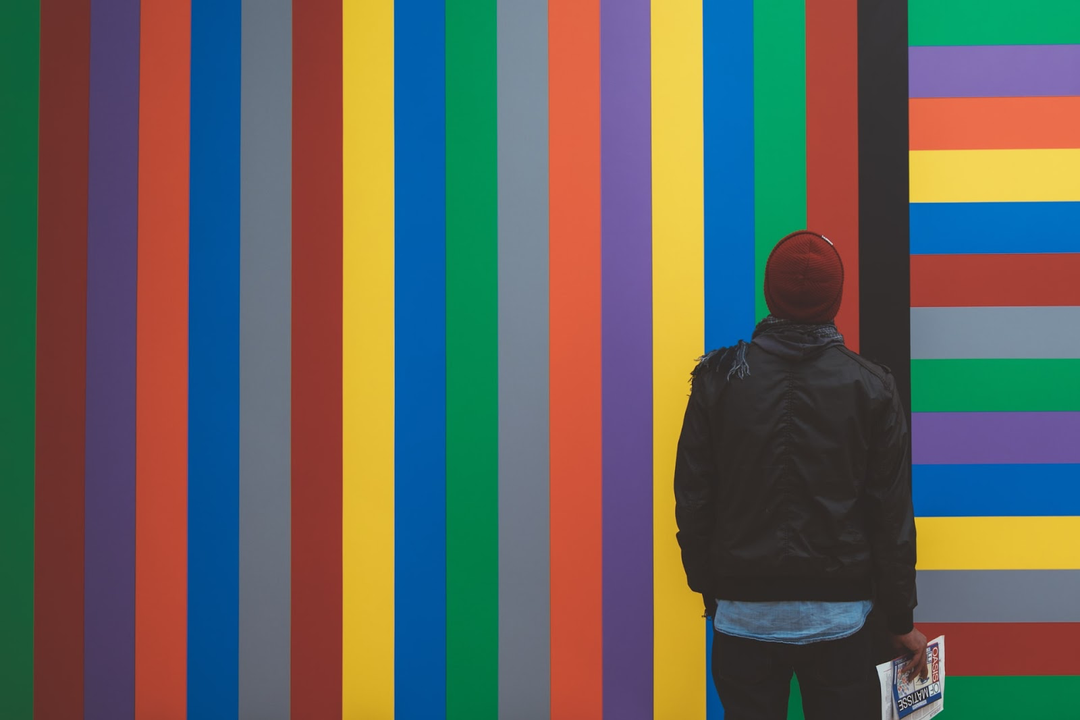 Consistency is essential for branding. It all begins with your logo design and the colors you use. Those colors need to be dominant throughout your website and marketing materials. So whenever people come across your brand, they'll start connecting a color with your brand.
It's easy to conclude that every brand has some color they want customers to associate with them. The point is to use those colors wherever your brand appears. That goes for the website, ads, and social media.
Choosing the right colors has a major impact on how accessible your website will be to people with certain vision impairments. It's always best to select color schemes and combinations that sufficiently contrast, especially in regard to text and its background. You can use an accessibility checker to understand whether your color contrasts are accessible and adjust them if they aren't.
3. Introduce Typography That Sends The Message
You need to use fonts from the same typeface. Combining numerous fonts in your web page design will confuse your visitors.
Furthermore, if you're using fonts in your logo, keeping the same typeface throughout the site is a good idea. Consider using different fonts during the design process, and opt for one that says more about your brand.
4. Include A Call To Action On Every Page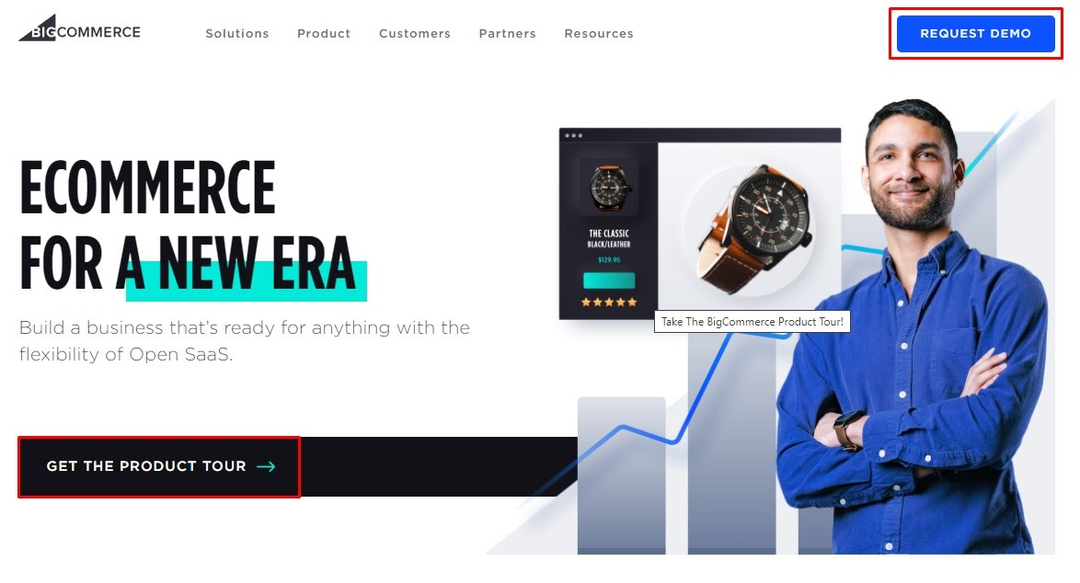 No matter how much traffic you can drive to your website, it's essential to point the visitors in some direction. That's why calls to action are so powerful. Every page on your website needs to include a call to action for optimal conversion rates.
Try implementing calls to action on different parts of the website to see whether they fit. Once the website goes live, consider implementing heatmaps to see how well your design converts customers.
5. Opt For Simplicity
Simplicity lies in the quality of every good design. You want your visitors to immediately know what to do once they land on your home page. Don't use unnecessary elements to clutter the design of your website.
Keep everything simple and easily visible.
3 Effective Web Page Design Templates For Your Website
How do you choose the right web page design template for your website? Find the perfect balance between beauty and functionality.
You want your website to contain stunning imagery of your products, but you also want your customers to complete activities or transactions conveniently. One without the other restricts your website from reaching its full potential.
Here are three web page design templates designed for WordPress, Adobe Muse, and HTML5 for some variety.
1. Zeen (WordPress)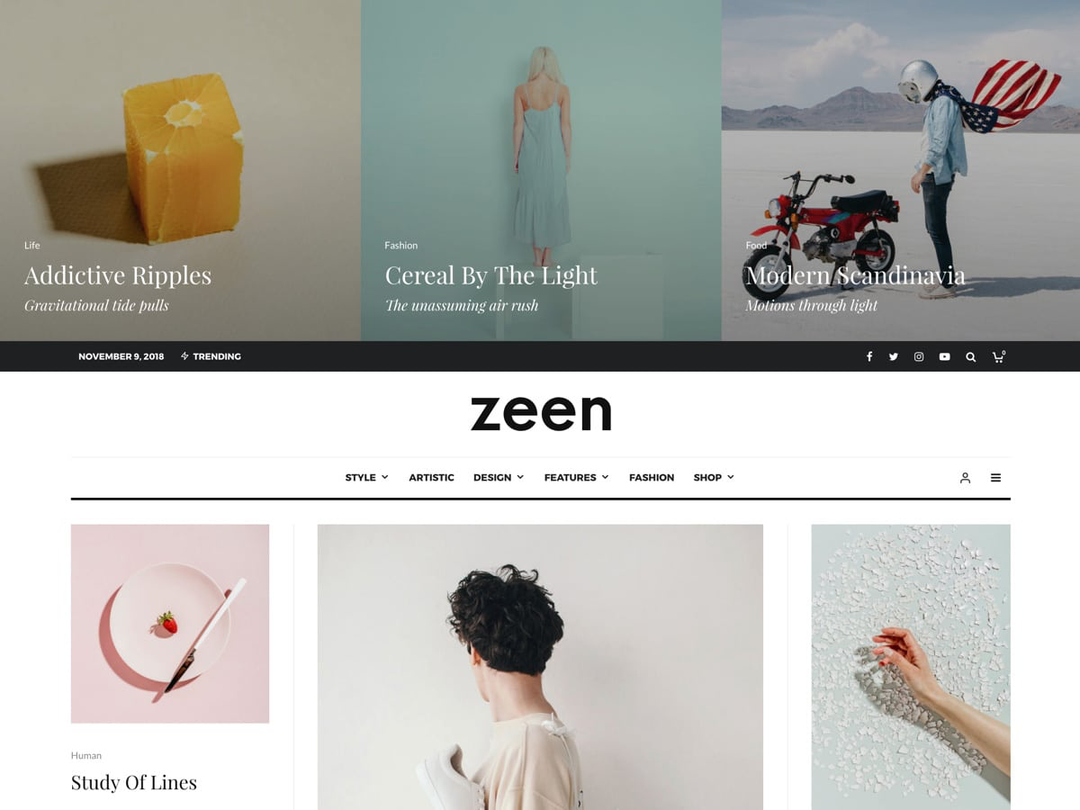 Zeen is a highly favored WordPress theme that gives you a magazine-like web page (hence the name) for aesthetically pleasing and newsworthy content. You have access to dark mode varieties and gradient visuals, so you just know the attraction aspect is sound. What about functionality?
The template comes with a bunch of useful features, like voice search functions and compatibility with other services, such as MailChimp, to get your content more visibility.
2. NOHO (Adobe Muse)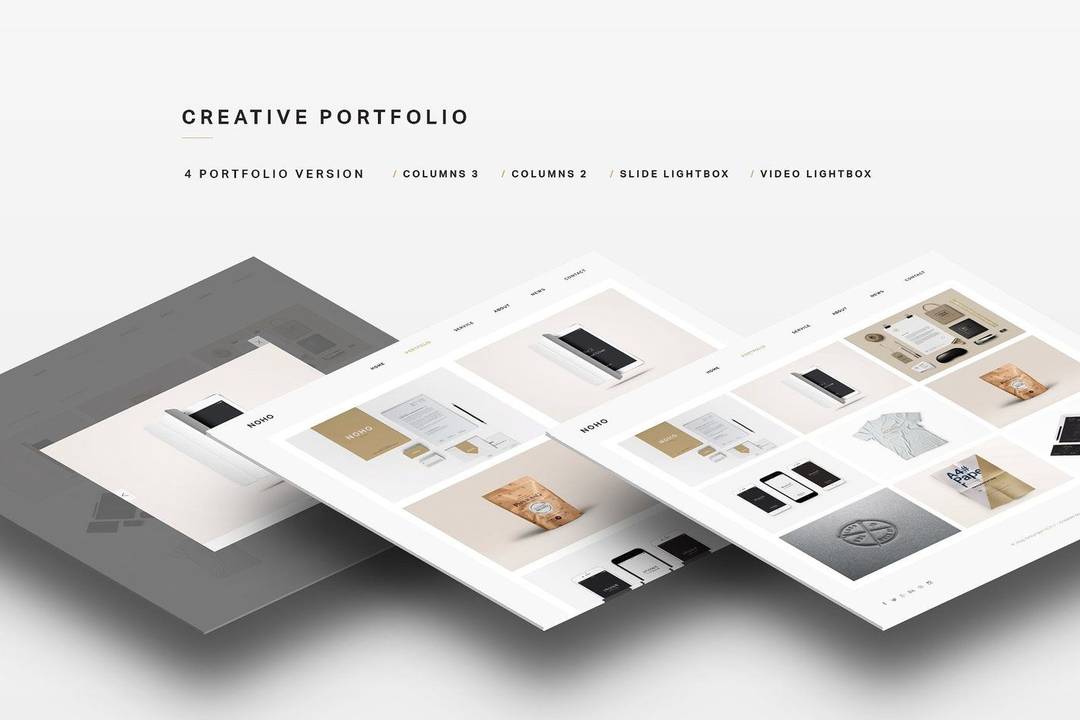 Are you a creative looking to showcase your expertise? Then, Adobe Muse's NOHO is designed specifically for you.
NOHO is an easily customizable template that enables you to get your portfolio up and running in the most professional way possible. Get your beautiful imagery out there for the world to see!
3. Polo (HTML5)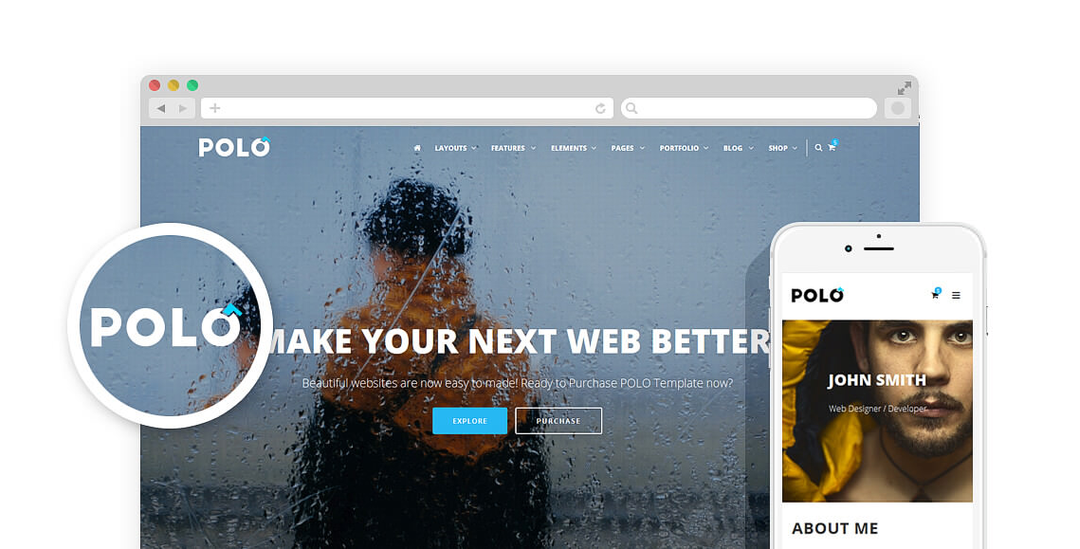 Polo is a multipurpose HTML5 template that offers you a vast number of features to make your web page shine like the star that it is. If your business needs a modern and trendy page that stands the test of time, this is it. Polo gives you access to over 200 ready-made website demos and 700 HTML files.
Not just that, it also offers parallax effects, sliders, social media feeds, carousels, pricing tables, transition effects, and Google Maps. Basically, everything you need for a powerhouse design with comprehensive services.
You have some amazing options right here, but you don't have to put yourself in a box with these selections. Roam the web and check out more templates! Sooner or later, you'll find the perfect design for your website.
Finding Web Design Websites For Assistance
Web design websites have the potential to help you be more creative and productive at the same time. However, it's still important to do your research and trials. It's only when you get hands-on with it that you figure out which of the best web design websites can truly help you.
What Does A Web Design Website Do?
Website design is the process of building an attractive, user-friendly, and functional website for your visitors. This includes a number of aspects to consider, such as graphic design, templates, webpage layouts, and content pages.
A capable web design platform should offer sustainable elements for a website. It should also allow you to create and design a website in whatever way you want to. Yes, even if you don't feel like writing a single line of code!
There are some standard features that help with the user-friendliness of a web page, such as drag-and-drop components, gorgeous templates, relevant themes, and useful plugins to make the website more functional and streamlined.
Let's dive into the five best web design websites, depending on your business needs and priorities.
5 Web Design Websites That Help You Build The Best Web Page
Choosing among the best web design websites must come down to which of them provides equal parts beauty, purpose, and functionality.
1. Wix - Best For Beginners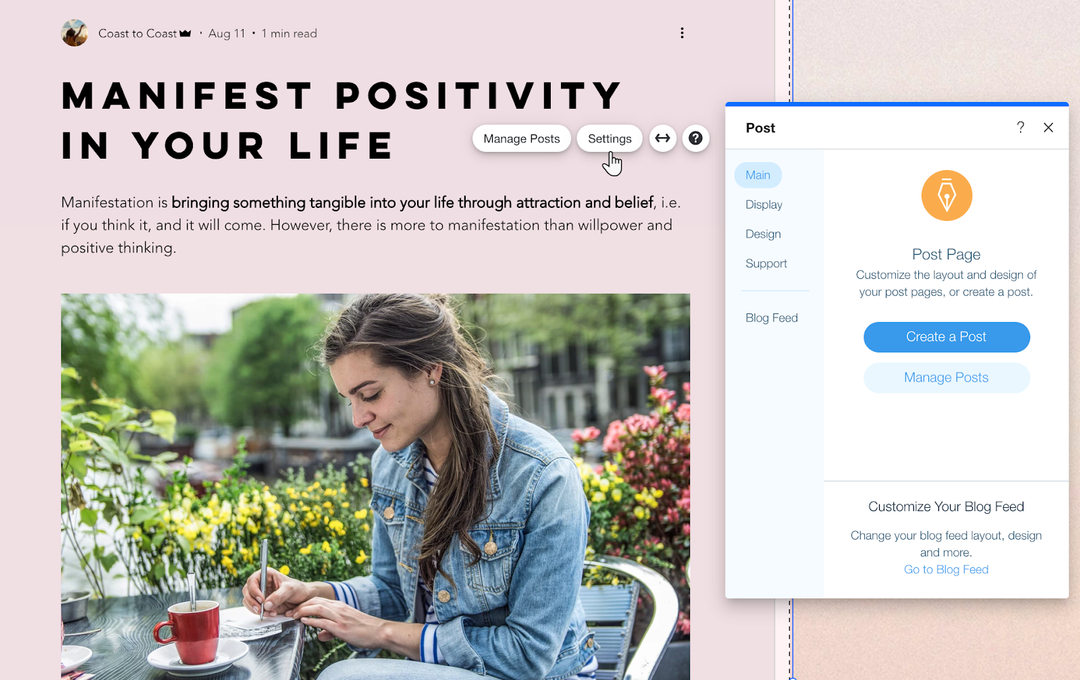 Wix packs a double whammy as a web builder and web design software. It's one of the most popular website builders of 2022 and for good reasons.
There are multiple tiers of payment options (yes, free is included), which you can upgrade at any time. For as little as $6, you get 3GB of storage space, 2GB of bandwidth, and a free domain for a year.
Reasonable? Check! What about the eye-catching assets? Wix offers over 800 beautiful templates for you to choose from, and you can conveniently personalize them with varying backgrounds, animations, social media buttons, image editing, and so much more.
2. Weebly - Best For eCommerce Stores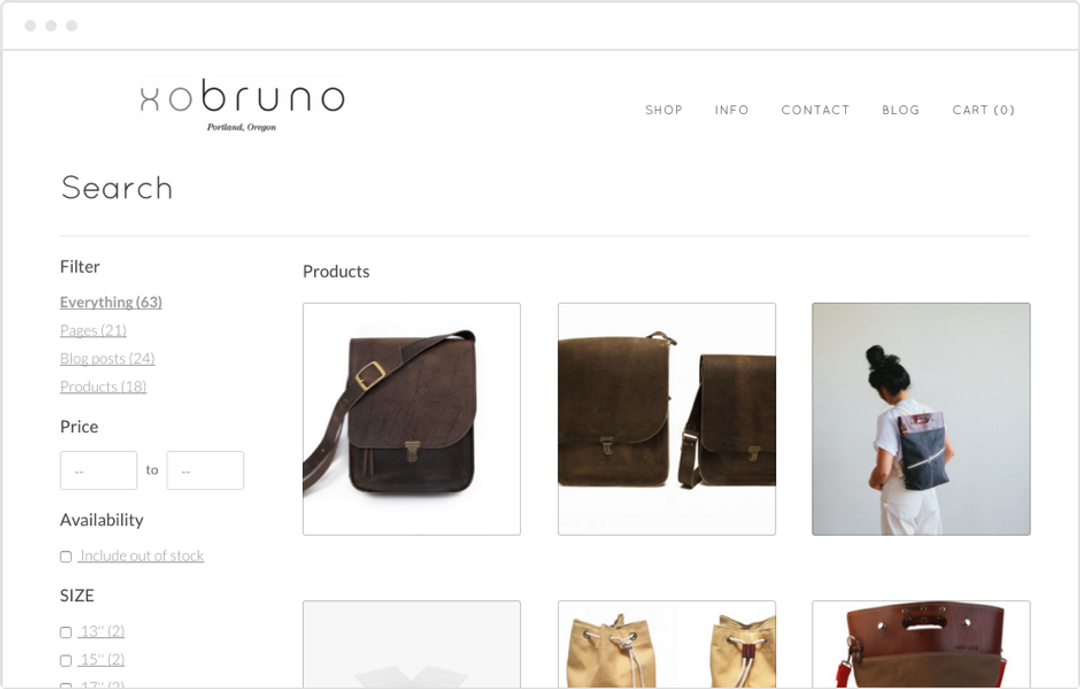 Weebly has been around for 16 years, so let's say it's pretty efficient. Their user-friendly templates and eCommerce capabilities are pretty outstanding.
If you have limited experience with coding (or just want nothing to do with it), Weebly is a great choice for you. It has a highly simple drag-and-drop function for website creation, which makes it super easy to build beautiful online stores.
Sometimes, with web design, less is more. With Weebly, less is more is the perfect adage to make the most simple designs look extremely sophisticated.
3. Adobe XD - Best For Design Prototyping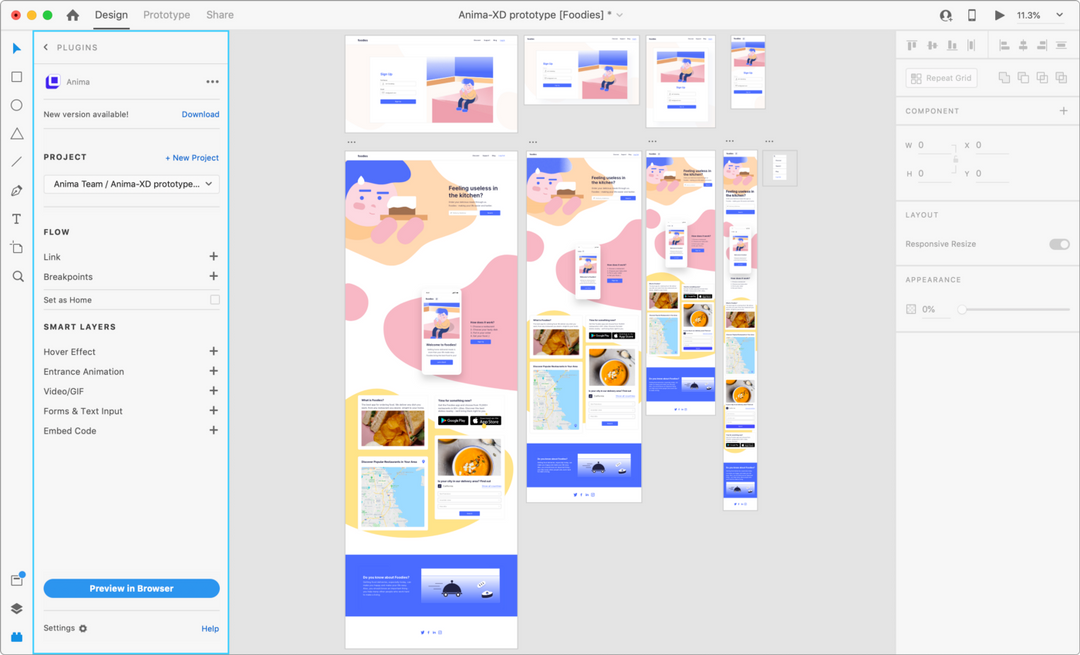 The battle to become the best UI design tool has been close-fought between Adobe XD, Sketch, and others scrapping it out on the field. But let's just put it out there: the effort Adobe has been exerting with XD makes it a fundamental creative software.
The vector-based tool is available for Windows (can't say the same for Sketch!) and Mac systems. How does the software provide for visual design, though? Well, you can conveniently import assets from Adobe Stock or Adobe Fonts with the help of tools like Photoshop and Illustrator. What a fun little family!
4. Bootstrap - Best For Design Blueprinting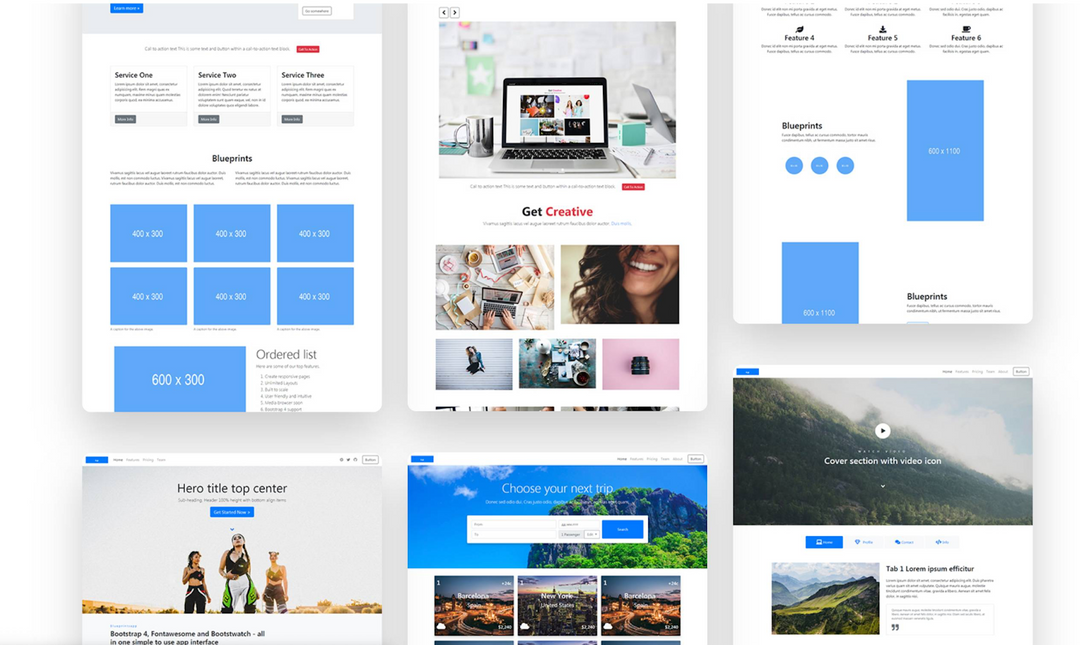 Ah, the age of web designers expected to write code to create functional websites is long gone. There are loads of frameworks out there that make designers' lives easier and help build consistent websites. And Bootstrap is one of the best.
Bootstrap was originally created by designers on Twitter for the sake of building consistency in web designs and functions.
At its core, the software is a free and open-sourced tool that provides responsive website pages and wonderful sources of website design inspiration.
5. Pattern Lab - Best For Building Design Systems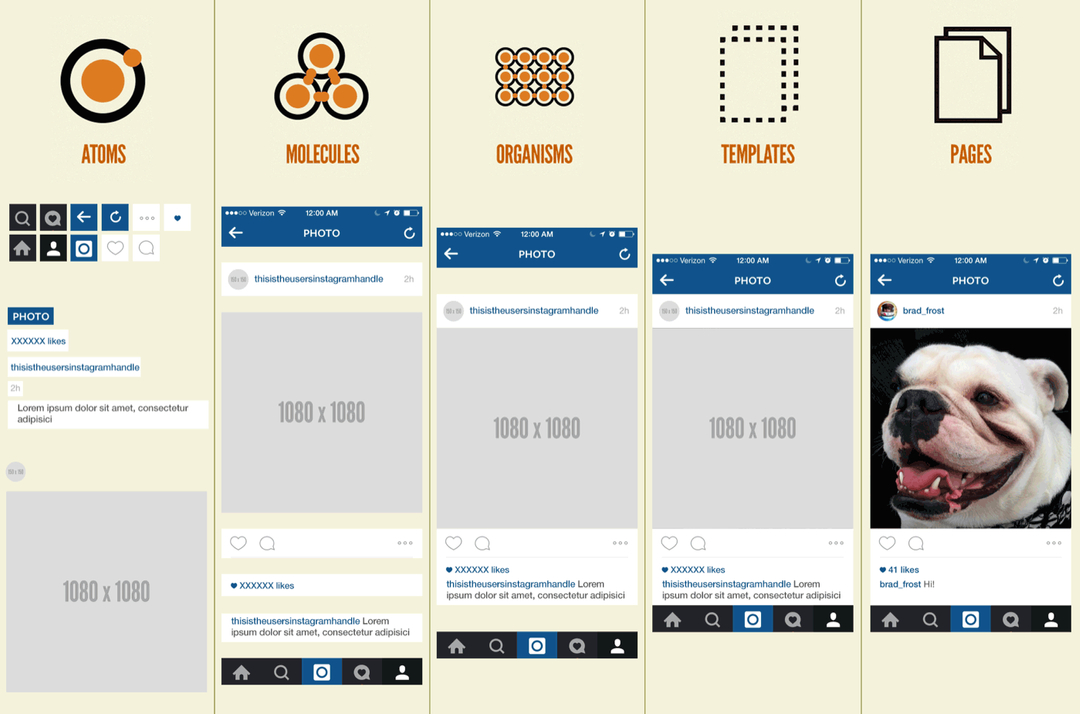 Do you need a cohesive design system for your web work? Well, Pattern Lab is here for you, and it's here to stay. The platform is a front-end workshop environment that serves as your hub, helps you build, view reports, conduct tests, and showcases your UI capabilities.
Oh, and it's totally free.
Congratulations, you've reached the end of the list! Don't forget that you're not alone as you design your website from scratch. There are tools and softwares out there that are literally designed to help make the process easier for you.
Getting Website Design Inspiration From Designers
How does one get website design inspiration apart from clicking on random websites and checking out the view? Well, it helps drastically to broaden your horizons with the type of content you take in daily, especially with design blogs.
Some blogs feature topics like the art of fonts and typography, logo designs, graphic design prints, and so much more. There are also blogs that contain insightful content about design principles, while others are more visual in nature.
What Can Website Design Inspiration Do For You?
Looking at what other designers and website owners have achieved can be incredibly motivating. They faced more or less the same struggles you did, so understanding how they made their vision come alive can equip you to do the same for yourself.
Even the smallest things can lead to the freshest of ideas. Take yourself out to a movie and open your mind. You might just awaken your senses and uncover some of your greatest works yet.
‍
But what do the experts have to say?
We've spoken to graphic designers and website owners about what gives them website design ideas when they're fresh out of inspiration to go on.
3 Graphic Design Experts Weigh In On The Best Sources Of Inspiration For Your Site
Check out what these three graphic designers and website owners have to say about finding design inspiration:
1. Alexander M. Kehoe, Co-Founder, Caveni Digital Solutions
"Website design styles are just as much a form of artwork as more traditional mediums. With that in mind, finding inspiration can come from the oddest things.
Even our current website is actually designed based on an interesting-looking video of ink being placed in water and the way it forms colorful clouds. If there are designers out there that are looking for new places to find inspiration, don't feel constrained to traditional sources."
2. June Escalada, Co-Founder, PhotoshopBuzz‍
"A good way to boost creativity and get inspired is to sketch, draw your ideas by hand instead of starting right away on any design program you're using. You can start drawing or writing down random thoughts you have because progress is the most important part of creation.
From my experience, the first ideas (without thinking too much) are usually the best ideas. That's another reason why you save your original ideas. Don't overthink, and if you think, think outside the box. If you think too hard or try to follow rules all the time, it limits your imagination/creativity."
3. Roy Morejon, President and Co-Founder, Enventys Partners
"Committing to actively breaking out of your comfort zone is the key to keeping your ideas flowing. If you do something you've never done before, or learn about something you thought might be too difficult, you're pushing yourself past any and all limits - that's how your imagination stays sharp.
I also like to keep up with young brands and sites that are seeing a lot of success online to see if they at all indicate any new trends, and it's also inspiring to look at what the competition is doing well. I also like to use social media platforms like Instagram and Pinterest to follow artists and curate feeds and boards that spark my imagination."
With some advice from the pros in the field, you can regain the inspiration you lost and find your way back to making beautiful and refreshing designs.
Assessing Wix Vs Squarespace - Which Is Right For You?
Wix Vs Squarespace are both pretty great website builders. Choosing between the two is a matter of your business priorities, preferences, and brand identity.
What Is Wix, And What Is Squarespace?
Wix is a useful and versatile tool that gives you the freedom to let your website be whatever you want it to be at a fair price. Squarespace is a structured and sophisticated platform that impresses with fully-responsive templates and professional functions.
You have to think about what your business needs to achieve its version of success. Is it through content? Choose Squarespace. Is it through creative freedom? Choose Wix. Are you on a budget right now? You could stick with Wix for now, and transition to Squarespace if you want to. There are no rules!
Make the decision that feels right for your business, and feel free to take your time doing research on both platforms to figure it out.
Luckily, this can save you some research time.
What's The Main Difference Between Wix And Squarespace?
Wix is a user-friendly website builder that offers highly customizable, modern templates. Squarespace is not as simple to use, but it does hold the torch in terms of structure.
The main advantages of Wix are its free plan and a vast number of additional integrations. But wait—Squarespace offers a better blogging tool for companies that prioritize content.
However, there is a glaring difference between Wix Vs Squarespace: the page editor.
Wix has an unstructured editor where you can basically drag elements anywhere on a page. This is great for businesses looking for more flexibility with their website, and it gives them total control over its elements.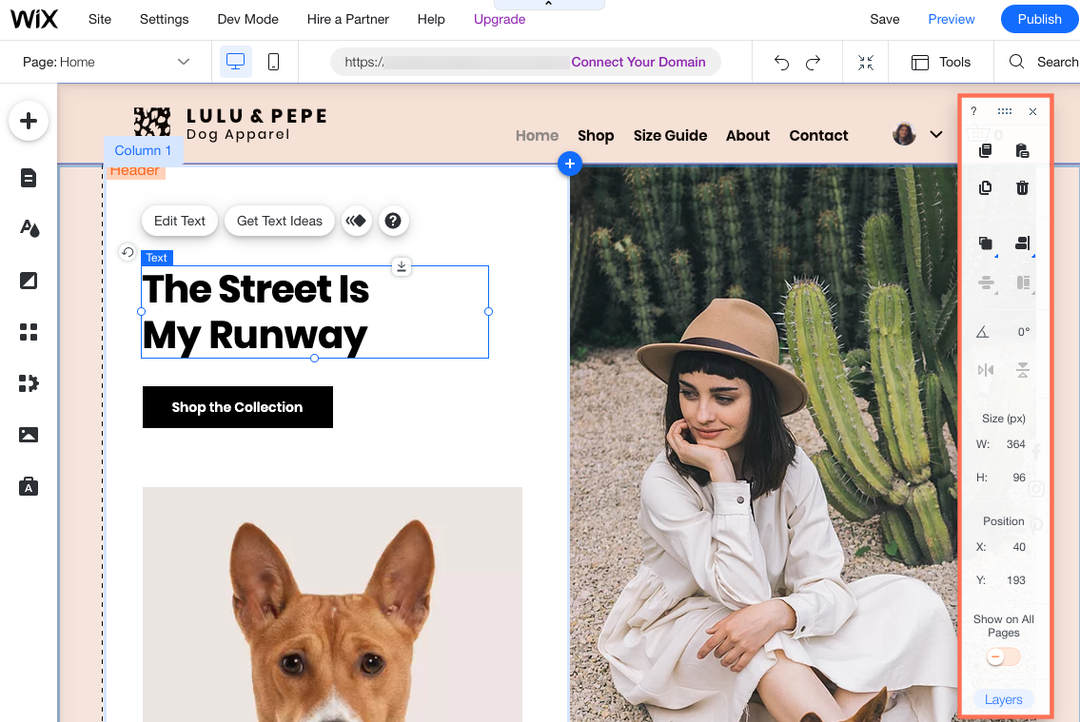 Whereas Squarespace has a structured editor where you are limited to snapping elements into columns and rows. Though this gives you less editing freedom, it does give your page more stability and symmetry.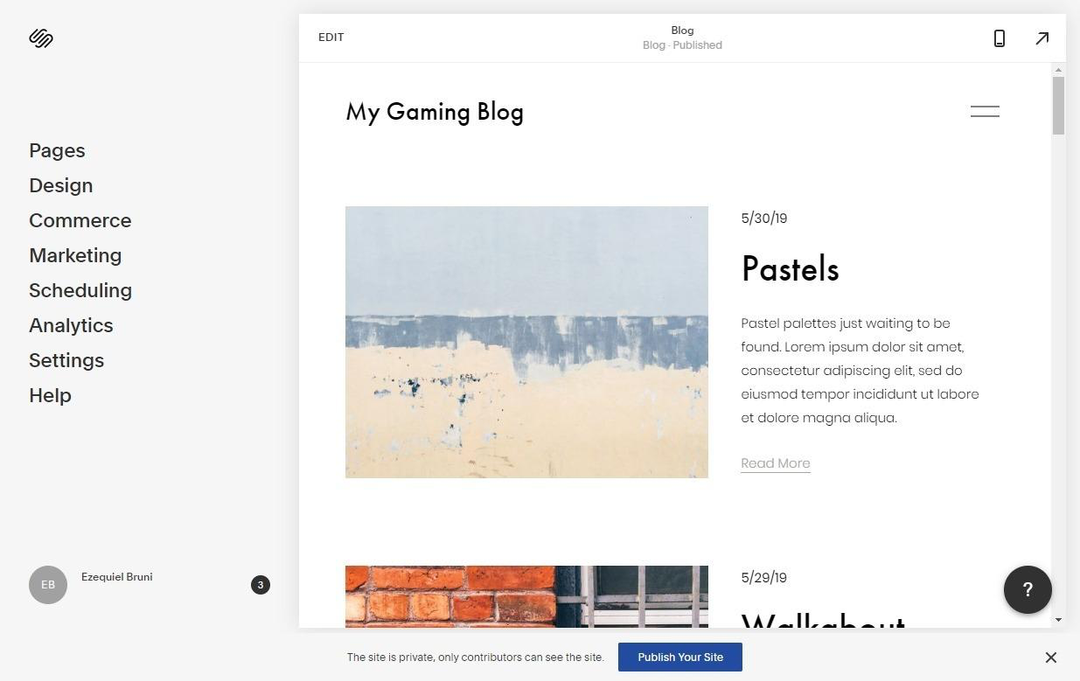 Both Wix and Squarespace are great website builders, but let's break them down into different factions to determine which would be better for your business needs.
What Features Do Wix And Squarespace Offer, And How Do They Differ?
This list is a round-up of some of the most important points of consideration when choosing a website builder. Hopefully, it will make your choice a little easier.
1. Which One Is The Most Beginner-Friendly?
Both platforms have a drag-and-drop function, which is generally easy to use for website building purposes. But in terms of which is more user-friendly for beginners, Wix might be taking the cake on this one.
Wix's drag-and-drop approach works wonders, allowing you to click and move any element you want for any modifications, and the rest is history. Its user experience is highly visual and straightforward, making it perfect for startup businesses that want more control over their site layout.
Squarespace also has much to offer with its editor, but it's not as simple to use. In fact, you'll find a large array of tutorials online on how to crack Squarespace's building system. Whether or not you have the time to bypass the learning curve, beginners need simplicity when building a website from scratch.
2. Which One Is More Flexible For Adjustments?
Take a quick visit to Wix and you'll find a great range and variety of templates, almost a thousand of them listed in different categories for varying purposes. However, they come with some setbacks, namely:
The templates are not fully responsive. You have to tweak them manually to be compatible with mobile phones and tablets.
You can't use CSS or HTML codes in the editor.
You cannot change a template to a new one after building the website and putting it live. This is, by far, a huge hindrance. You can still move elements around and change fonts and colors, but other than that, you're pretty much locked in.
With Squarespace, it's a different, better story. There are about 100 templates to choose from, which is a big drop from Wix's 1000 templates, but here's the catch...
There are a bunch of perks, namely:
Mobile and tablet devices are fully responsive
It can be edited with HTML and CSS
It can be modified at a later time, even after putting your website live
Squarespace wins this battle for sure.
3. Which One Provides A Stronger Blog?
First things first, if we're talking about blogging capabilities, WordPress is undoubtedly the best platform out there (more on WordPress below). This part is all a matter of assessing how well Wix and Squarespace fare in comparison.
Wix has much to offer when it comes to blog features, but Squarespace is a close contender to WordPress. You pretty much get all the blogging features you'll need, plus post scheduling and so much more. Also, are you thinking of starting a podcast? If so, Squarespace can offer integrated hosting for your new podcast!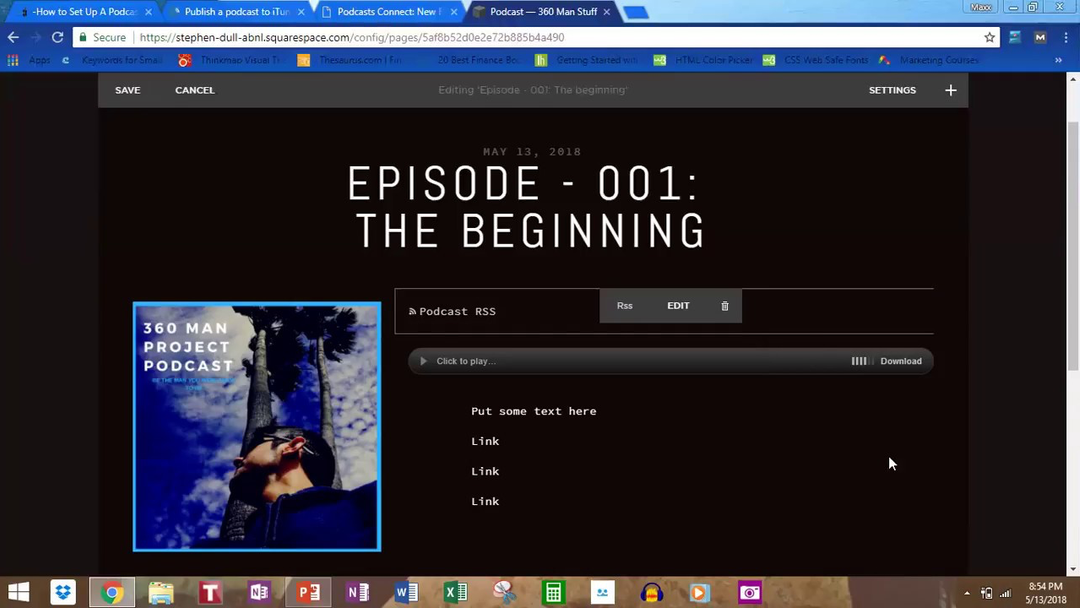 Aside from a strong blogging system, Squarespace allows you to add contact forms, maps, and newsletters (none of which you can find in Wix's blogging editor).
4. Which One Is Better For An Online Store?
Both Wix and Squarespace have surprisingly good eCommerce features for you, but they're still different in various ways.
Wix and Squarespace let you accept online payments for products, services, and subscriptions. But Wix throws in a bunch of additional applications aimed at boosting and improving your cash flow, namely Wix Bookings, Wix Restaurants, and Wix Events.
Meanwhile, a Squarespace eCommerce store is highly professional. It's a feast for the eyes. The sleek templates put a powerful emphasis on your products. They're also incredibly easy to customize, so you can change the layout depending on how it best matches your brand and products.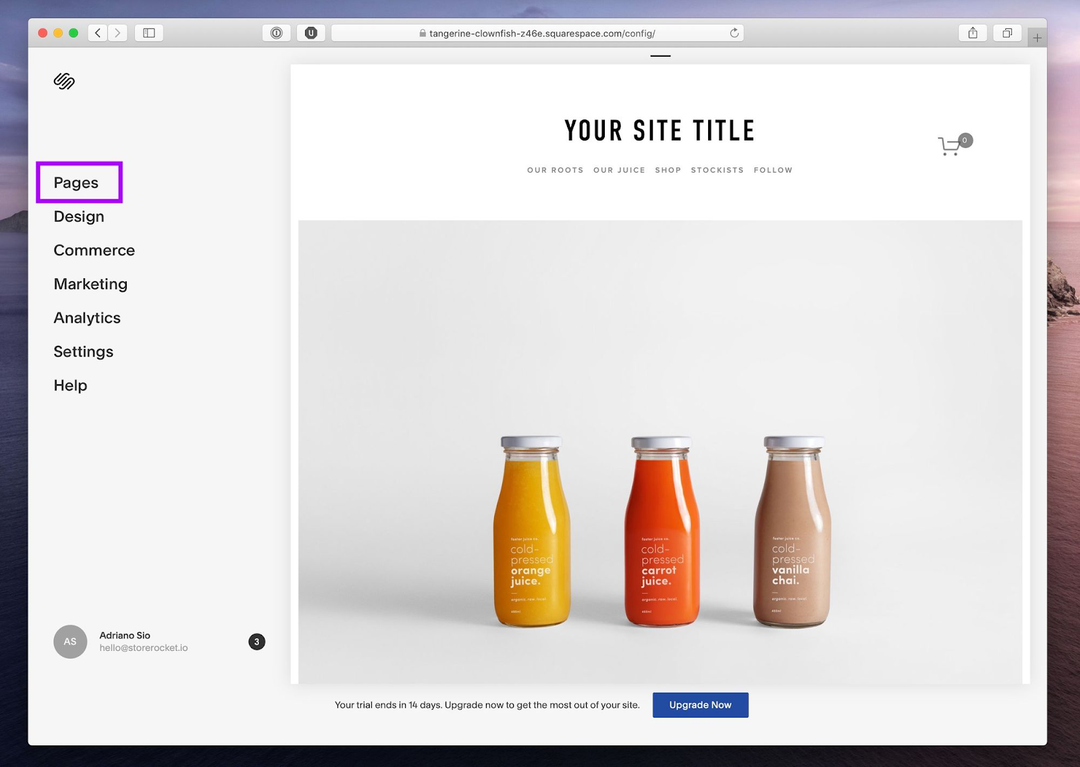 It's honestly a tie — you'll be good either way!
Deciding between Wix and Squarespace is all a matter of priority. They each have amazing potential to give you a beautiful and functional website. The only clear disparities are the editor features and the price range.
If you need a budgetary option, choose Wix. If you're willing to invest, you could give Squarespace a try. Do as much research as you can, and figure out what your business needs.
Deciding Between Wix Vs WordPress For Your Website
Are you racking your brain trying to decide between Wix Vs WordPress to build your website? Wix and WordPress are both great platforms to work with, but they're also quite different in many ways.
When Do You Choose Wix, And When Do You Choose Wordpress?
Before you dive into the differences between Wix Vs WordPress, here's the gist of everything you're about to read.
Choose Wix if you are:
A beginner or starting out with your business
Inexperienced with coding
On a tight budget
Choose WordPress if you are:
Tech-savvy
Comfortable with coding
Looking for more flexibility
Seeking a valuable investment
But this is merely just the tip of the iceberg. There's a lot to unpack between Wix Vs WordPress, so let's start with the seven key differences between the two platforms.
4 Glaring Differences Between Wix And Wordpress
Before starting, remember: Wix vs WordPress cannot be a full-fledged debate, because there is no wrong answer. Both platforms have useful functions that are helpful for varying business needs and preferences.
1. Website Builder Vs Content Management System (CMS)
Wix is a website builder, meaning it is easy to use and offers a bunch of different integrations and add-ons. On the other hand, WordPress is a content management system (CMS), which is more flexible yet demands more technical expertise.
Website builders, like Wix, generally already have DIY elements and drag-and-drop functionality, which simplifies the process for beginners.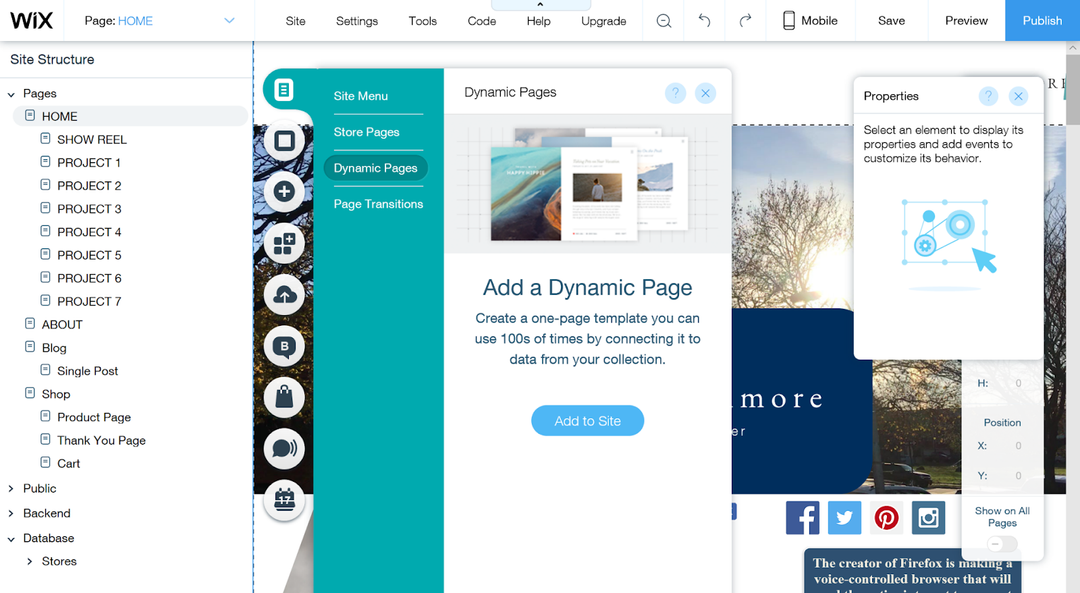 A CMS, like WordPress, is an open-source solution that implies extensive integration processes. You need to have good knowledge of HTML and CSS to create a webpage with self-crafted elements and blocks. Though you need a more technical background, you can also make your site stand out from competitors.
Let's say you have just started running a small business and don't know much about technical know-how. Wix would be your best bet for a streamlined process.
2. Drag-And-Drop Vs Block Editor
Choosing between Wix Vs WordPress in terms of their editors is a matter of preference and investment. If you want the easygoing option, choose Wix. If you want something easygoing AND have money to burn, choose WordPress.
Wix comes with an intuitive drag-and-drop interface, where you can literally select items anywhere on your page and rearrange them at the drop of a hat. You can write content and include media elements on your site in the most user-friendly environment.
WordPress does come with a powerful block editor that lets you edit your pages with a live, real-time preview. With these blocks, you can include a bunch of elements like text, buttons, headings, images, and so much more.
3. Open Source Vs Closed Source
WordPress is an open-sourced software, while Wix is a closed-source platform.
Open-source software means the general public can access and use the tool. The source code is open to anyone, so it can be modified by other users and members of your business. With open-sourced software, you are responsible for the tool.
Closed-source software means the public does not get access to the code. The only person who can make changes to the code is the organization that created the software, which, in this case, would be Wix. With closed-source software, the vendor is responsible for the tool.
4. Professional Designs Vs Limitless Customization
Wix has over 800 professional templates to choose from, and they're all highly intuitive for your website visitors to navigate and understand.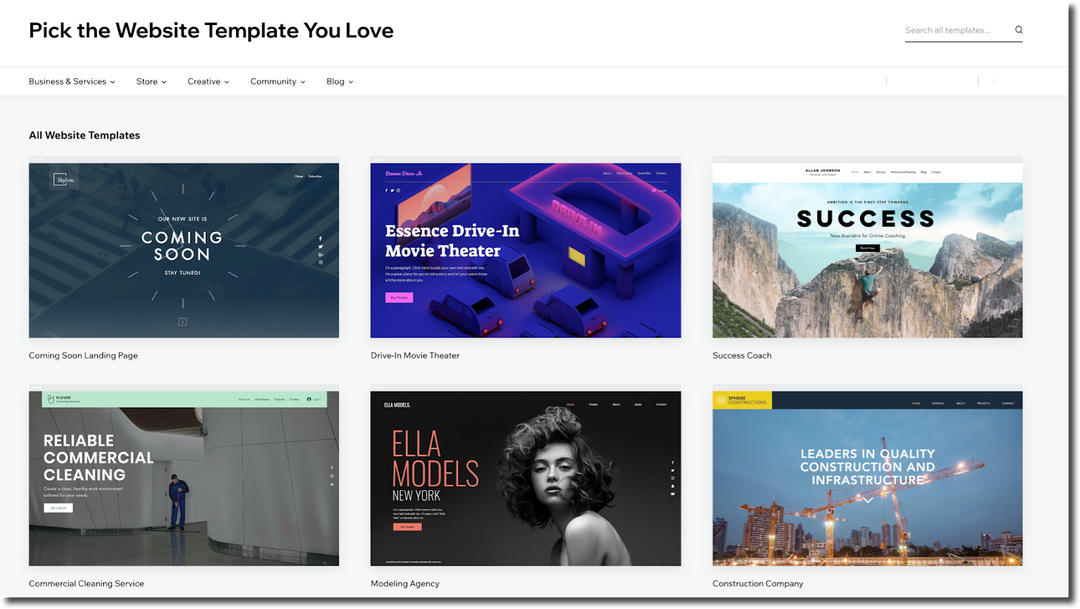 However, once you choose a template on Wix for your website, you can not change to another template should you decide to redesign.
This makes it restrictive for people who require a little more flexibility. Businesses grow and move forward, and once in a while, they may want to rebrand. Wix makes this act challenging.
WordPress gives you almost limitless opportunities for how you want your website to look. From the aesthetic to advanced customization, you can virtually create the website of your dreams with a little work and coding knowledge. There's no limit to how much you can customize your WordPress website.
The perfect website for you depends on the features you need. Wix and WordPress have their differences, but both platforms have significantly impacted many businesses for the better. It's all a matter of what
If you are a one-person or small team looking for a strong start, Wix proves to be useful and convenient in a ton of ways. But if you're up for a challenge, consider WordPress. Some coding knowledge is needed, but you'll have all the power and flexibility you need to create the website of your dreams. You can always outsource all the legwork to a web development agency or a software development company, ideally one that specializes in JavaScript.
Conclusion
If you're a business that genuinely cares about growing your brand, a well-crafted website brings tremendous value to your venture.
Day by day, technology gets more deeply ingrained in people's lives, especially so since the emergence of the global pandemic. Most interactions are happening online, and as a business, customers now expect you to have a website.
You always have the option of tapping into the expertise of a website development professional. But learning how to design a website from scratch is a useful tool that grants you complete control of your vision.
If you're up to the challenge, creating a website is now easier than ever, costs less money, and you don't even have to learn how to code. Why not?
Ready to design your logo? Get started with our logo maker!