Adobe Illustrator is the go-to software for many of the world's best designers. It has features for every type of user – from those looking to automate an entire design to someone who wants manual control over every detail.
However, its industry-leading technology carries a heavy price tag that not everyone can afford. You've come to the right place on the internet if you're looking for capable alternatives to Adobe Illustrator.
What is the benefit of using alternatives to Adobe Illustrator?
Adobe's rolling subscription may be out of reach for many individuals and beginners. Its alternatives are priced lower, making them more feasible for most people. Additionally, Illustrator's richness in features can also be overwhelming.
Some users, for example, may only want to create infographics, and you don't need an advanced vector designing tool for that. You can save time and get the perfect software by listing what you need before investing in Illustrator or its alternatives.
10 best alternatives to Adobe Illustrator to consider in 2023
With a sea of options on the internet, it can take forever to select the best software. Luckily, you don't need to sift through websites for alternatives to Adobe Illustrator – the best ones are listed below!
Go through their pros, cons, and best features to select the one you want to make your next best design on.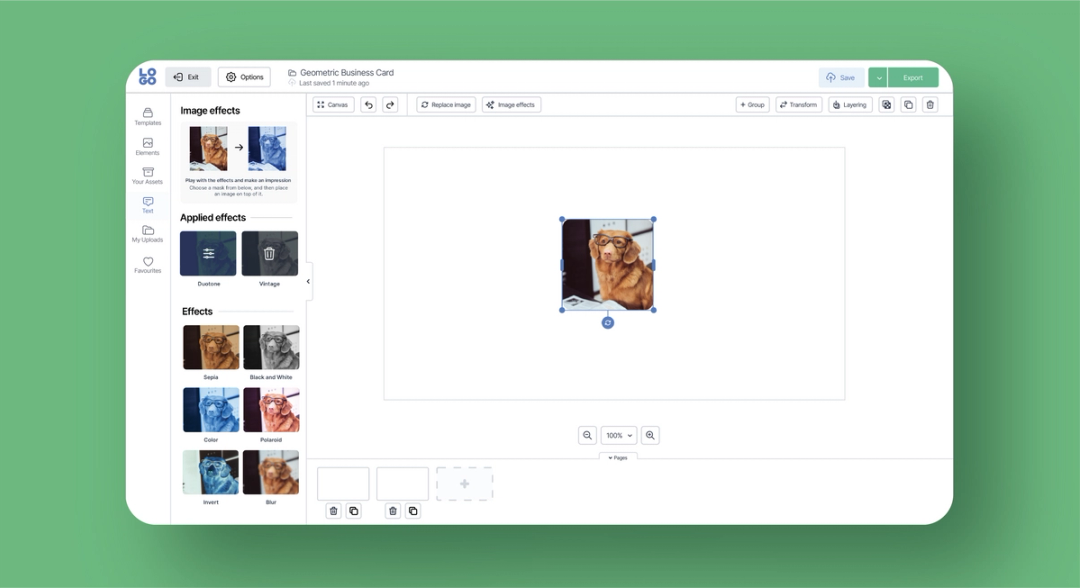 Editing content has never been easier with LOGO.com's affordable custom designer, Stitch. The tool provides a user-friendly yet comprehensive design experience that allows you to customize readymade templates according to your needs (think Canva, but better and more cost-efficient). Whether it's a quirky social media post or a professional letterhead, Stitch has your back and will deliver more than expected.
Best features:
Access to different shapes, stock images, and elements needed for a unique design
A vast variety of templates suitable for all industries and business needs
Masking and photo-editing capabilities that any design beginner can understand
Automatic access to brand assets on LOGO.com, or uploads from another tool, if needed
Pros:
Creating a design on Stitch takes less than 10 minutes with the readymade templates.
You can save your design in a variety of formats, whether digital or print, with infinite scalability.
The customization tools are incredibly easy to use for anyone without design experience.
Cons:
You may encounter technical difficulties if you use the tool in any search engine apart from Google Chrome.
Pricing: LOGO.com's Stitch is a part of the Brand Plan, which only costs $8 every month. The tool is 100% satisfaction guaranteed.
Affinity Designer's clean interface and streamlined tools make it easy for beginners to grasp. It also boasts a simple photo editing toolset not found in many other alternatives to Adobe Illustrator. Its features may be too much for beginners but not enough for professionals – leaving it in a middling space.
Best features:
Simple and easy-to-navigate interface
Has basic photo editing features in addition to advanced design tools
Has a Shape Builder tool that can help create complex shapes with a few clicks
Pros:
Its one-time payment is affordable in the long run.
It is compatible with and exports most major file types.
You don't need a powerful computer to run it.
Cons:
It does not get regular updates like Illustrator.
You need to purchase a separate license for every individual device.
Its project files don't convert and open properly on other software, making collaboration difficult.
Pricing:
Mac or Windows – $69.99.
iPad – $18.49.
Universal License for all Affinity applications – $169.99.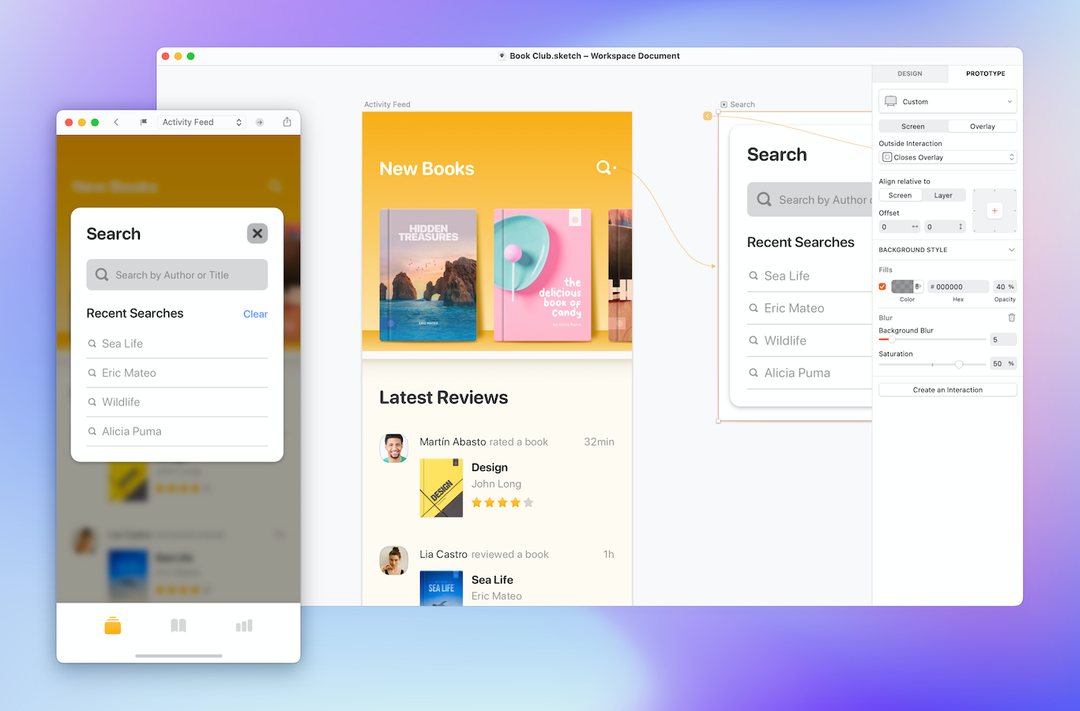 Sketch is a Mac-only app meant to create designs and build website prototypes. The app is beautiful and has features like live editing that can make it useful for teams. It is held back by its lack of support for PCs, which makes it inaccessible to many designers.
Best features:
Intuitive and easy-to-use drag-and-drop and selection tools
Can read Figma files making collaboration on UI/UX projects easier
Plugins for developers to customize the app with JavaScript or Objective-C languages
Pros:
It integrates with over 700 tools and apps like Notion, Pexels, and more.
It gets regular updates with useful features.
You can save time by naming multiple layers at once.
Cons:
The editing features are only available on its Mac desktop app.
You can only use its web application to give feedback, browse, or hand off projects to team members.
It does not offer a free plan, which may detract newcomers.
Pricing:
Standard plan – $12 per editor every month.
Business plan – $20 per editor every month, billed annually ($240).
Mac-only license – $120 per license.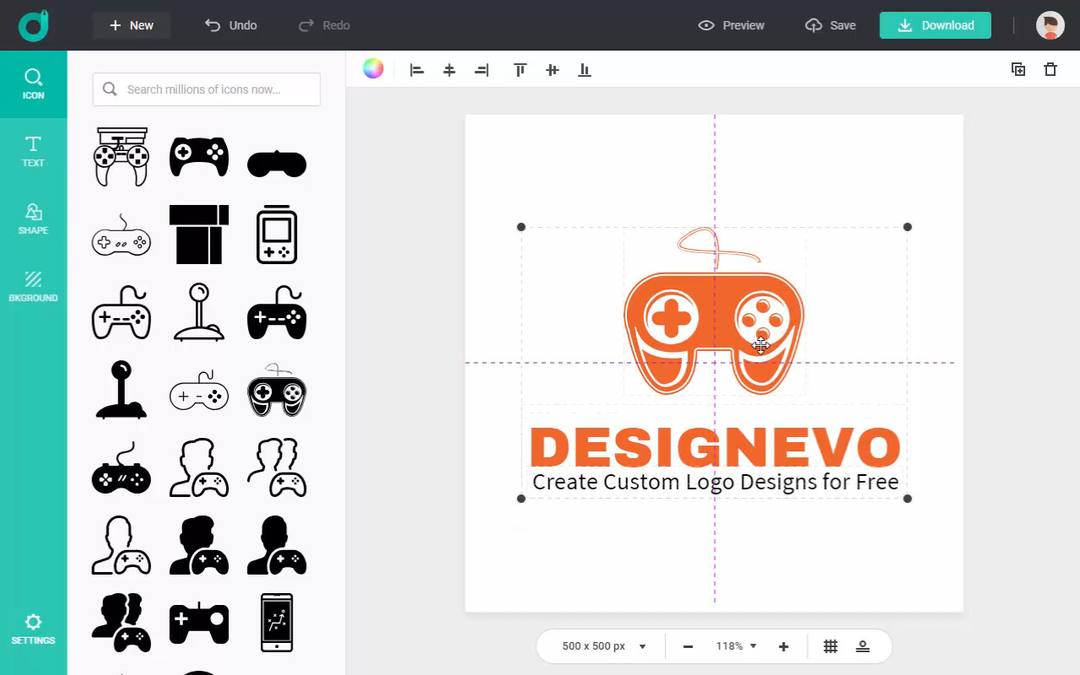 Designevo is a tool for non-designers who want to create logos quickly and with minimal manual work. It has a barebones editor that lacks many features in other alternatives to Adobe Illustrator. However, it runs without hiccups and takes no time to get used to.
Best features:
Pros:
It is available as a desktop, phone, and web app.
It has a sizeable collection of fonts.
You can give your design a transparent background with one click.
Cons:
It has limited editing features.
It is expensive for those who want to download their design as resizeable vector files.
Its logo designs look generic, even after customization.
People on the free plan need to add a watermark or attribution when distributing the logo.
Pricing:
Free plan.
Basic plan – $24.99 per logo.
Plus plan – $49.99 per logo.
Corel Vector is a web-only application by the team behind the popular graphics software, CoralDRAW. It runs on most devices, including smartphones and tablets – all you need to do is sign in and start designing. That would make it easy to use on the go, but the app takes a long time to load and is held back by an outdated UI.
Best features:
Unlimited cloud storage
Variety of page presets – from blog posts to Apple Watch-sized canvases
Live color palette tool that auto-updates with changes to a design
Pros:
It is compatible with touchscreen devices like tablets and smartphones.
You can access up to 20 past versions of a design.
You can watch a tutorial on how to use any tool on the app by simply hovering your cursor over it.
Cons:
It has compatibility with a few popular web browsers.
The app takes time to load and requires a constant fast internet connection.
Its text editing features leave much to be desired.
The UI looks dated.
Pricing:
Figma has become the go-to software for UI/UX designers due to its powerful design capabilities and nifty collaboration tools. It also has toolsets that speed up coding for developers and programmers, making it a jack of all trades. This is why it can be overkill (and overpriced) for those looking for design-focused alternatives to Adobe Illustrator.
Best features:
Real-time collaboration that reduces design timelines
Powerful font customization for unique-looking text
Marketplace for custom widgets that automate design tasks
Pros:
You can download it as an app or use it on a web browser.
It has a dedicated community of developers who make useful plug-ins and extensions for the app.
It integrates with productivity suites like Slack, Microsoft Teams, and Dropbox, making team discussions and file transfers easy.
Cons:
You need a fast internet connection and a powerful computer for it to run optimally.
Its design suite does not run on mobile devices.
Navigating its 'Artboard' interface can be confusing, especially if a project has multiple contributors.
Its rolling subscription plans are expensive.
Pricing:
Free plan.
Figma Professional plan – $15 per editor every month.
Figma Organization plan – $45 per editor per month, billed annually ($540).
Enterprise plan – $75 per editor per month, billed annually ($900).
7. Linearity (formerly Vectornator)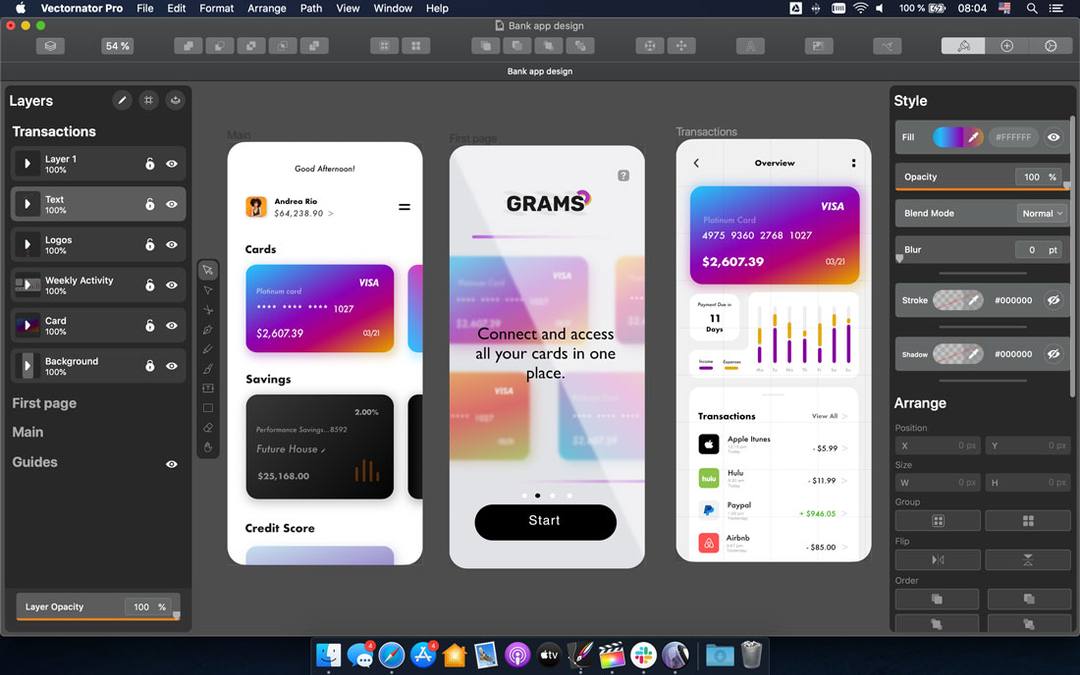 Linearity is the result of an overhaul to the popular Illustrator alternative Vectornator. While it has many added features over Vectornator, it is still a work in progress and is yet to implement several promised tools. It is an imperfect but solid option for those looking to create basic designs.
Best features:
Document scanner uploads files directly into the app with your camera
Auto Trace selects and vectorizes any graphic with a few clicks
Can render basic animations with Linearity Move
Pros:
Its iPad and iPhone apps automatically sync projects, making workflows faster.
Its accurate AI background remover reduces manual mundane work.
It has a substantial collection of customizable templates.
Cons:
It lacks essential collaboration tools like real-time editing.
The toolbar on its iPhone app is awkwardly placed above the canvas, making designing difficult.
It is only available on Apple products.
Pricing:
Basic plan – Free of cost.
Pro plan – $10 per month.
Organization plan – Coming soon.
Inkscape is one of the few open-source and cost-free alternatives to Adobe Illustrator. Though it has many limitations, it is a great starter software for people getting into graphic design. Its free nature and wide availability make it a good option for small teams that work across various systems.
Best features:
Responsive freehand drawing tool
Imports a wide array of file types like PNG, DXF, and more
Works with all installed fonts on a computer
Pros:
It has an easy learning curve.
It isn't resource hungry and runs smoothly on older and low-spec computers.
It has a dedicated user base that regularly creates tutorials for the app.
Cons:
It lacks a CMYK print mode, which makes designs appear different on paper than they do on the app.
Its only form of customer support is community forums.
Some versions of the Mac can only run Inkscape with the help of another 3rd party application.
Pricing: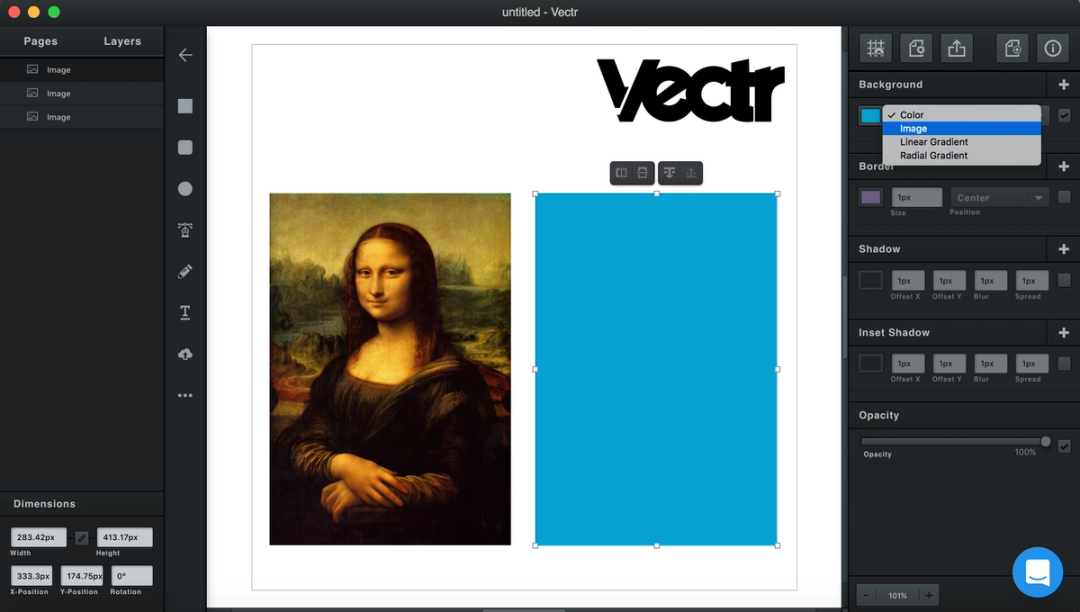 Vectr is a free web application meant for hobbyists looking to create aesthetic designs. It has a short learning curve; one can access the app and immediately get started. But its lack of features means that you will end up searching for other alternatives to Adobe Illustrator sooner rather than later.
Best features:
Smart Pen tool that offers suggestions on how to create shapes
Grid and Snapping tool that helps with alignment
Offers comprehensive tutorials on how to use the app
Pros:
It is free forever.
It has a sizeable library of graphic elements like icons, frames, and more.
It allows you to collaborate in real time by creating a shareable link.
Cons:
The app lags now and then, which can lead to mistakes while designing.
It is limited to five tools – Elements, Shapes, Pen, Pencil, and Text tools – which can become too less too soon, even for beginners.
Its included graphic elements look like generic clip art.
It displays distracting ads while users navigate the application.
Pricing: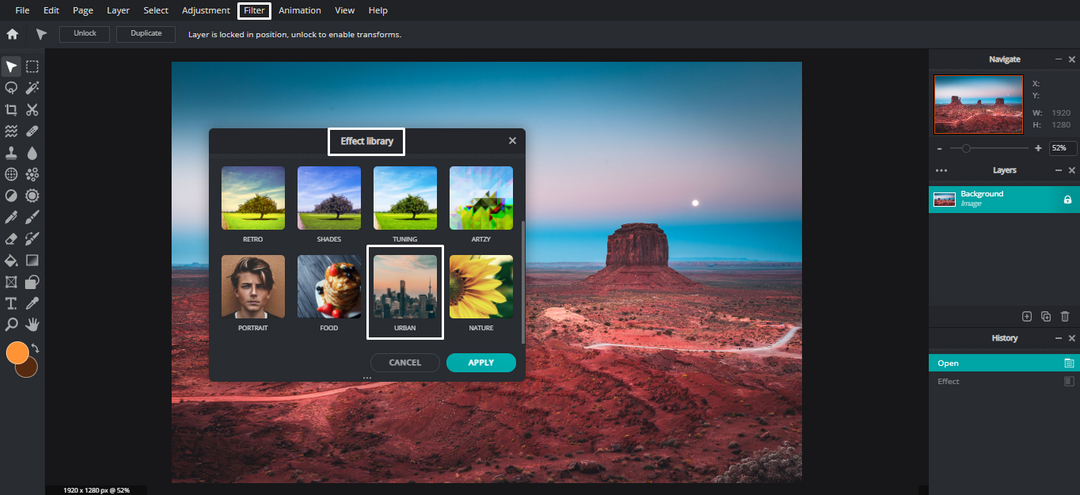 Pixlr's suite provides designers with a host of apps that range from simple background removers to manual design software. It has a library of visual content and a responsive AI generator that can make any designer's life easy. Those looking to use its best features will need to purchase its higher-tiered plans, as the other tiers are severely limited.
Best features:
AI image generator with plenty of artsy filters
Integrated stock image search engine
Smart alignment and arrangement tool for quick object placement
Pros:
It has canvas templates for all major social media platforms.
It has a large collection of unique fonts and font groups.
You can create simple animations on the app with one click.
Cons:
Only paid members get access to their tutorials and mobile apps.
Free members have to see ads while designing on the app.
Your projects are permanently deleted if you clear your web browser cache.
Pricing:
Free plan.
Plus plan (removes ads) – $1.99 every month.
Premium plan – $7.99 every month.
Team plan – $12.99 every month.
Can I use alternatives to Adobe Illustrator for professional work?
Yes! The options mentioned above are some of the most capable design applications in the market.
While some may lack Illustrator's advanced features, they make up for it by focusing on doing a few things right. You can get the perfect app for professional work if you note down what you need and match it with the list above.
How do I choose the right alternative to Adobe Illustrator?
When in doubt, remember that the right option is not the best application. It is simply best for your needs. You can ask yourself the following questions to make the choice easier:
What features do I need from the design software?
What features can I do without that are otherwise present in Illustrator?
What is my (or my team's) skill level with design applications?
What kind of file exports do my clients need? Do they prefer giving live feedback?
What is my allotted budget for a design application?
Answer these questions when going through the list and you'll have the perfect application in no time.