Collaboration tools for designers make all the difference in building productivity and reliable communication. As the old proverb goes, "If you want to go fast, go alone. If you want to go far, go together."

Why is collaboration software necessary? Collaboration tools for designers and marketing teams help with prioritizing projects, easing communication, staying on reduce, and reducing challenges that typically arise during the creation process.

They open doors for productive communication between every member of your team, whether you share a neighborhood or live continents away. Geographic barriers become less of a problem and more of an advantage.

As your business moves forward, so do your brand marketing strategies. It's essential to maintain reliable avenues for your team of designers and marketers to communicate and work together for improved results. Otherwise, your business won't operate to its best potential.

Let's learn about 15 must-have collaboration tools for designers and marketing teams that will improve productivity and lead to favorable outcomes with projects and the business overall.

The 15 Best Collaboration Tools For Designers And Marketing Teams

Some of the collaboration tools and hybrid work apps in this list are created specifically for designers, some work for marketing teams, and others work wonders for both. If you find potential within this list, give it a go for your business! Magic can come at the drop of a hat.

1. Slack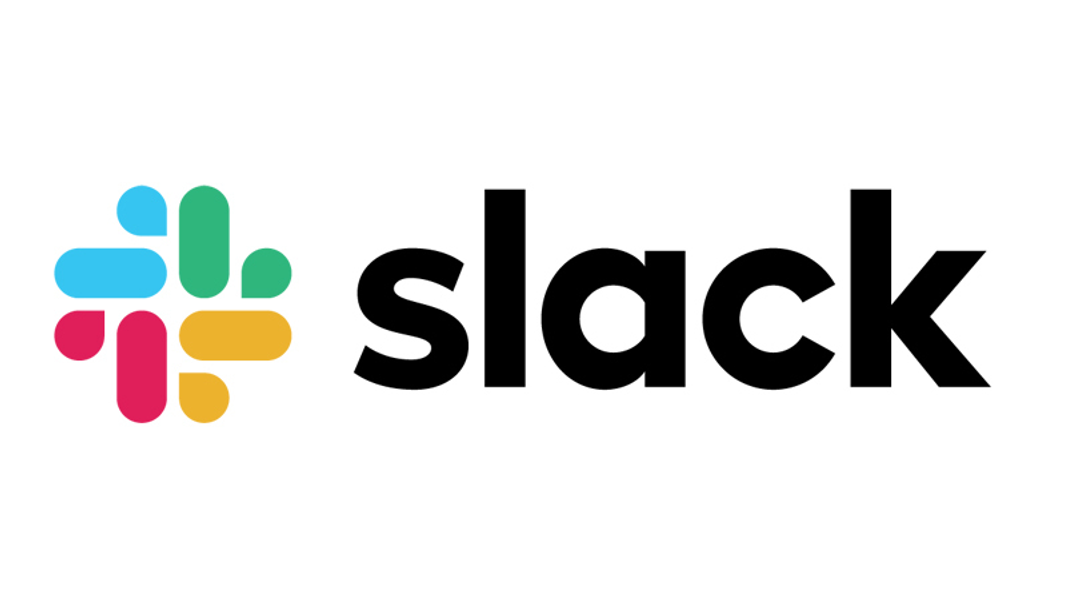 Slack is a messaging platform that paves the way for collaboration and easy communication on any scale. Its channels offer centralized and organized communication methods where you and your team can talk to each other and share relevant information, updates, files, and so much more.

You can send messages to your team members through chat and host video or voice calls without leaving the platform. One of Slack's biggest perks is how it efficiently streamlines your workflow. With over 2,200 integrations and applications, you can connect your projects with the software for more convenience and productivity all around.
Furthermore, Slack has a feature known as Slack Connect, which allows you to collaborate and communicate with teams from other companies as you would with your own. There's a lot you can do with Slack in your hands!

Best feature: You know about the vast availability for integrations with Slack, but there's more. Slack's open API allows developers to create their own integrations into the platform, so the possibilities are virtually endless. It can be as simple as allowing users to send GIFs or create polls or enabling teams to connect with lesser-known workplace tools.

Pricing: There is a free version available should you decide to try it out. Paid plans start at $6.67 per user monthly, granting you access to unlimited messaging archives, workspaces, channels, applications, and more.
‍

2. Monday.com


Monday.com is a project management tool that allows you to create and organize your workflow for any project. There are over 200 workflow templates available for different departments, such as marketing, sales, design, IT, web development, operations, HR—you name it!

These templates are totally customizable, allowing your team to visualize the project in different stages according to preferences and timelines. You can choose from varying styles, such as maps, lists, calendars, graphs, timelines, and so much more. This way, you and your team can collaborate on all aspects of a project, no matter the distance or boundaries.

Monday.com also comes with integrations for a more streamlined workflow without ever leaving the software. This way, you can manage all parts of your project conveniently.

Best feature: You do not have to be acquainted with technology or tools to master this software because it is highly intuitive and easy to use. With effortless drag and drop functionality, you can confidently start using the application with little to no hiccups.

Pricing: A free trial is available if you want to assess whether the software works for you and your team. They also offer annual subscription plans, such as Basic ($8 per user/month), Standard ($10 per user/month), Pro ($16 per user/month), and Enterprise. Please contact the company for a quotation on the Enterprise plan.
‍

3. InVision


InVision is created among the best collaboration tools for designers to turn ideas into reality. This platform is a web-based tool and a mobile app that turns your designs into actual prototypes with transitions and animations.

InVision also promotes communication between designers and their clients. Designers can send these prototypes to their clients, who can then provide feedback and information in the form of comments. This improves the designer's workflow and increases the chances of a successful design pitch.

Clients can keep up to date with the progress of the designs in real-time, which provides them with reassurance and inclines designers to work productively for the outcome. Who can say no to mutual satisfaction?

Best feature: This collaboration tool keeps all design work safely stored in a singular location. Designers may also integrate InVision with other workflow platforms, promoting a smoother creation process.

Pricing: Your first project with InVision is free, so you can assess whether it works for you or not. Moving forward, you will have to transition to a paid plan. The plans comprise of Starter ($13/month), Professional ($22/month), and Team ($89/month).
‍

4. Lucidchart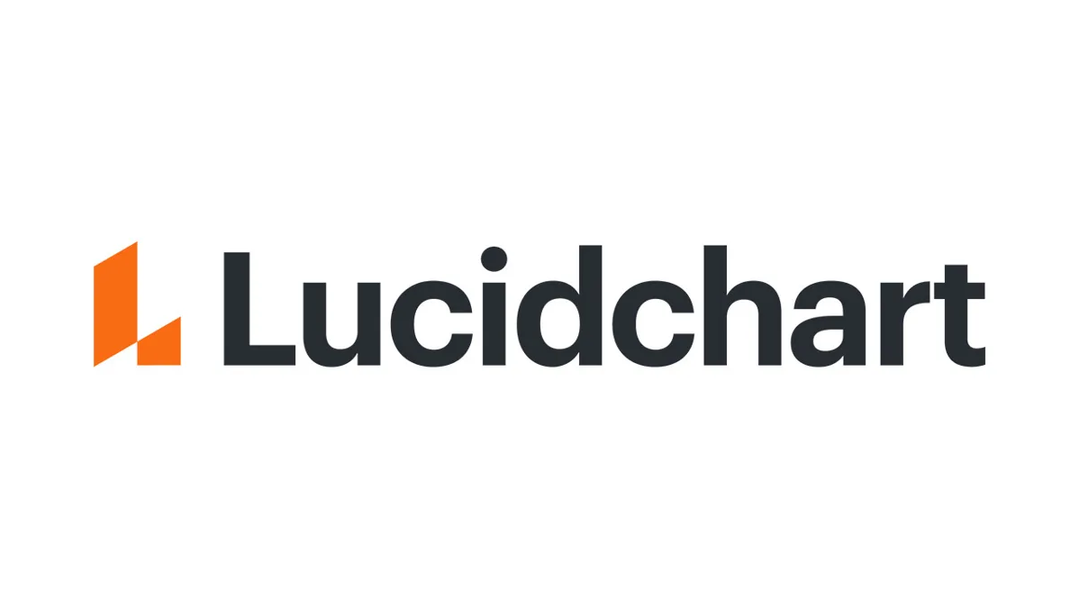 Say hello to diagrams done right.

Lucidchart is another gift to designers, aimed at making their lives a little bit easier. This is an intelligent diagramming platform that simplifies the visualization of complex ideas. You and your team of designers can map out information and progress around a project to determine what needs to be done and what is missing to achieve the best results.

Once you and your team have aligned on priorities, these insights can be applied using the software's visual language, which helps streamline the collaboration. Lucidchart allows team members to create and manage design processes, like diagrams, graphs, maps, architecture, and data flows.

Best feature: Lucidchart offers 500 different templates that simplify the diagramming process for designers and marketing teams. This makes the creation process more accessible and convenient.

Pricing: There is a free version for one user. There are also paid plans starting at $27 per month—this changes depending on the size of your team.

5. Canva


Canva is a graphic design and startup tool that allows everyone in your team to plan, create, design, and publish a variety of content, such as social media posts, infographics, prints, documents, and charts. It's doing the most!

Canva makes marketing a whole lot easier by ensuring that your team has everything they need to build engagements and improve the visual design of the content you dish out. With over 420,000 readymade templates, you have virtually everything you need at your disposal with almost zero downtime.

Furthermore, the software allows you to invite members to review and edit designs through shareable links or Canva folders. Yes to easy collaborations!

Best feature: This tool is perfect for beginners in both design and marketing teams. It's highly intuitive for any content type with hundreds of thousands of pre-designed templates.

Pricing: You can try Canva for free for 30 days. Afterward, you may have to upgrade to Canva Pro ($12.99 monthly or $119.99 annually). Prices differ depending on the size of your team.

6. Asana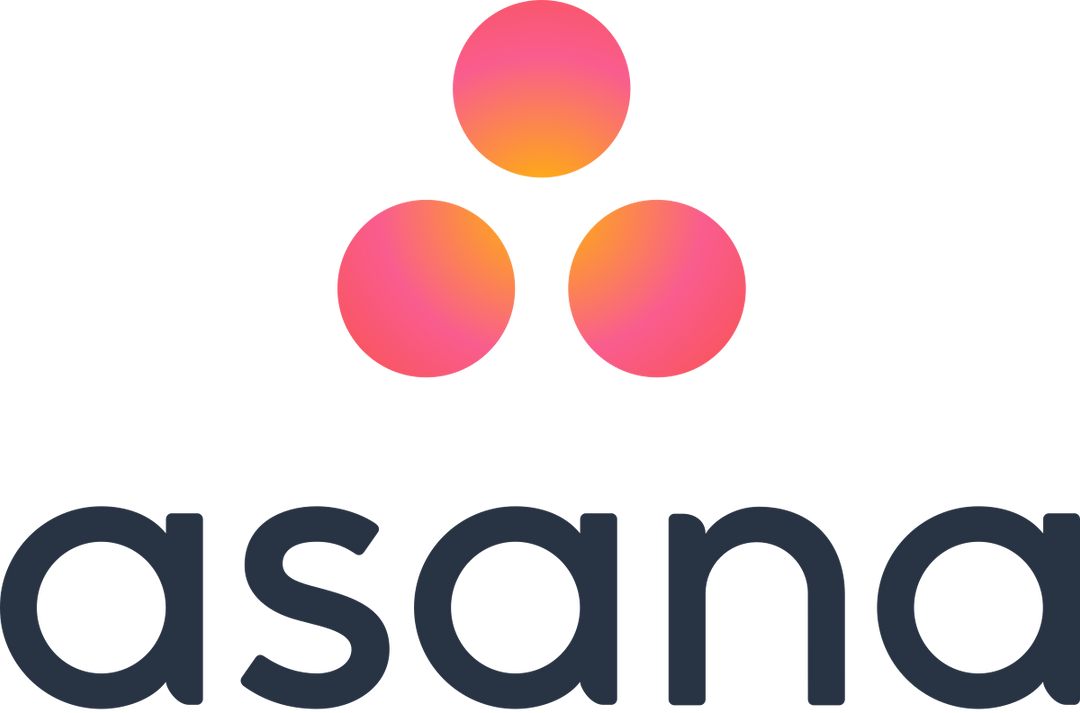 Asana is a project management tool that allows teams to organize and manage tasks. Team members can collaborate on boards and projects, all of which have individual functions to customize and share with different business departments. One of the best advantages of Asana is how easy it is for you to distribute, assign, and manage work.

This collaboration tool allows you to automate project management tasks, which ends up saving you so much time. You may also integrate Asana with over 100 applications to improve coordination across your team members. For example, you can easily connect Asana to Google Sheets, Slack, Trello, and many other services or applications you use.
Best feature: You quickly and conveniently see how each piece of your project fits together, no matter the business department. It also improves productivity by helping you meet specific deadlines.

Pricing: The free version of Asana is available for teams of up to 15 members. If you have a larger team, you may have to invest in paid plans. Asana Premium is $10.99 per user monthly (billed annually) and $13.49 per user monthly (billed monthly). Asana Business is $24.99 per user monthly (billed annually) and $30.49 per user monthly (billed monthly).

7. Troop Messenger

Troop Messenger is a workplace communication tool that helps office teams to chat, meet, call, and collaborate. It is one of the best collaboration tools in the market and a business owner can provide it to their employees for successful team communication. Sales teams can bring in clients and customers as guest users to the application providing them with controlled access to the tool's features and users.
Best Feature: Troop Messenger supports 5000+ apps that Zapier supports. Besides the in-app features of Code Snippet and the developer collaboration feature, the Jointly-Code Editor, designers can create wireframes and other design phase elements using the apps from Zapier.
Pricing: There is a free trial for the Enterprise edition for seven days. Later the users can switch over to its premium or enterprise-paid plans, which are affordable.
8. GoVisually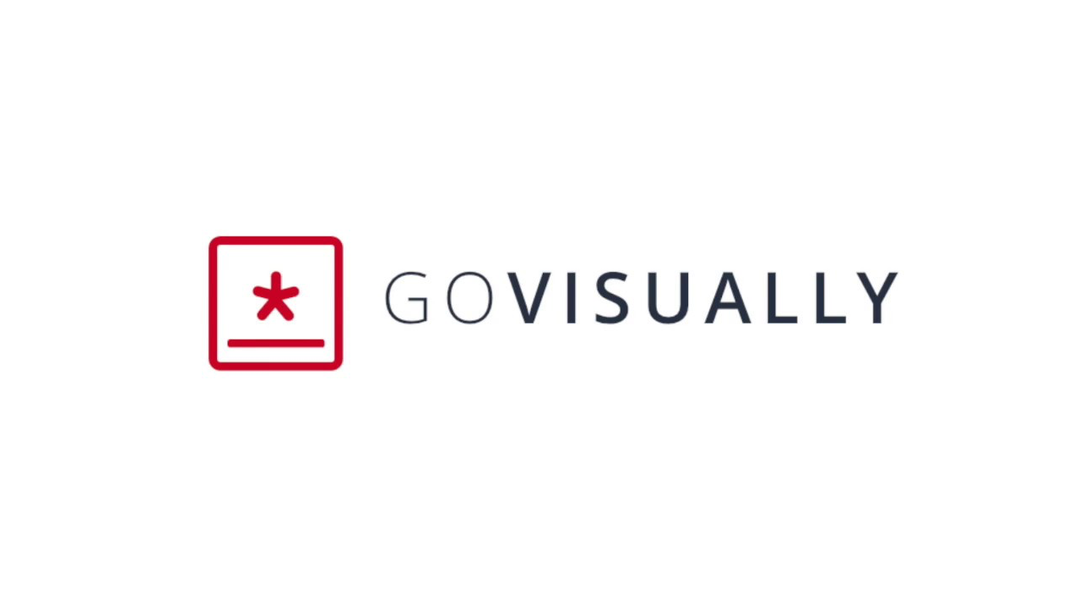 Interactions between designers and clients can sometimes go wayward due to miscommunication. GoVisually minimizes this risk to the extreme.

The software allows designers and clients to collaborate on revisions without any painful emails or misleading information by easily marking annotations or placing comments on any part of the project. It increases productivity and promotes accessible communication in all aspects.

As far as the connotations go, you can choose from elliptical, rectangular, or lasso styles, as well as customize the weight and color. These functions ultimately prove to be useful as it poses to be as simple as something you would find in a basic drawing application. It's straightforward where it matters the most.
If multiple team members are on the same project page, the tool applies seamless layers for each user. Clicking on a present user can display or hide their content, which is a big perk for collaborations with different teams. Revisions are easily uploaded, and you can switch between modified versions of the same project.

Best feature: You find solutions to different parts of the design together as a team, which reduces any hiccups with client expectations. Say hello to common ground between you, your teammates, and clients.

Pricing: Sadly, GoVisually does not have a free version. However, there are paid plans for freelancers ($20/month) and teams ($50/month).

9. Trello


Think of Trello as Slack's big brother, only it doesn't work as a messaging system. It adapts to your projects and workflows.

Trello is a productivity and collaboration tool that helps with tracking, managing, and sharing tasks. It organizes your work into lists, which enables you to separate them by different categories for an altogether easier workflow.

You can collaborate with your team members by tagging them on any project cards, sharing and attaching files, and moving cards into different lists to track progress. Once a task is complete, you can move them to the archive.

Have you ever used a Post-it? Trello is like a magical world of digital Post-its that you can customize on a single interface and share with your team in real-time. You can add text, photos, files, and mockups in any way you want to. You will also see a progress gauge, which helps you keep track of everyone's productivity.

Best feature: Trello is highly flexible and easy to use. You get to monitor what needs to be done, who's going to do it, and what comes next. Every action on Trello is instantly synced and saved in the cloud. You will always be up to date. Always.

Pricing: Trello has a free plan for individual users and small teams. However, larger teams will have to consider Trello Standard ($5 per user monthly), Trello Premium ($9.99 per user monthly), or Trello Enterprise ($17.50 per user monthly).

10. ClickUp


ClickUp is a cloud-based project management and collaboration tool that has one mission: to bring and compile every part of your team's work together in one place. Tasks, documents, chats, insights, goals—they will all be in a singular location that is conveniently accessed by anyone at any time.

Your team members can set, refer, collaborate, and customize every and all aspects of a project, including emails, to-do lists, spreadsheets, events, reminders, recordings, goals, and so much more. The opportunities are endless!

These projects can be organized into one of 15 different styles and views, like lists, boxes, and maps, depending on your team's preferences and needs.

Best feature: ClickUp can integrate with several other productivity tools, like Slack and Google Drive. This makes it easier for teams to start using the platform without needing to change their existing workflow methods.

Pricing: ClickUp offers a free version, which includes unlimited tasks and users but with limits on how much you can do with the platform. Fortunately, the Unlimited Plan ($5 per user monthly) gives you unlimited storage, integrations, and dashboards. The Business Plan ($9 per user monthly) and Enterprise Plan (contact ClickUp for quotation) offer additional features, like protected views, custom exporting, increased APIs, and goal folders.

11. RedPen.io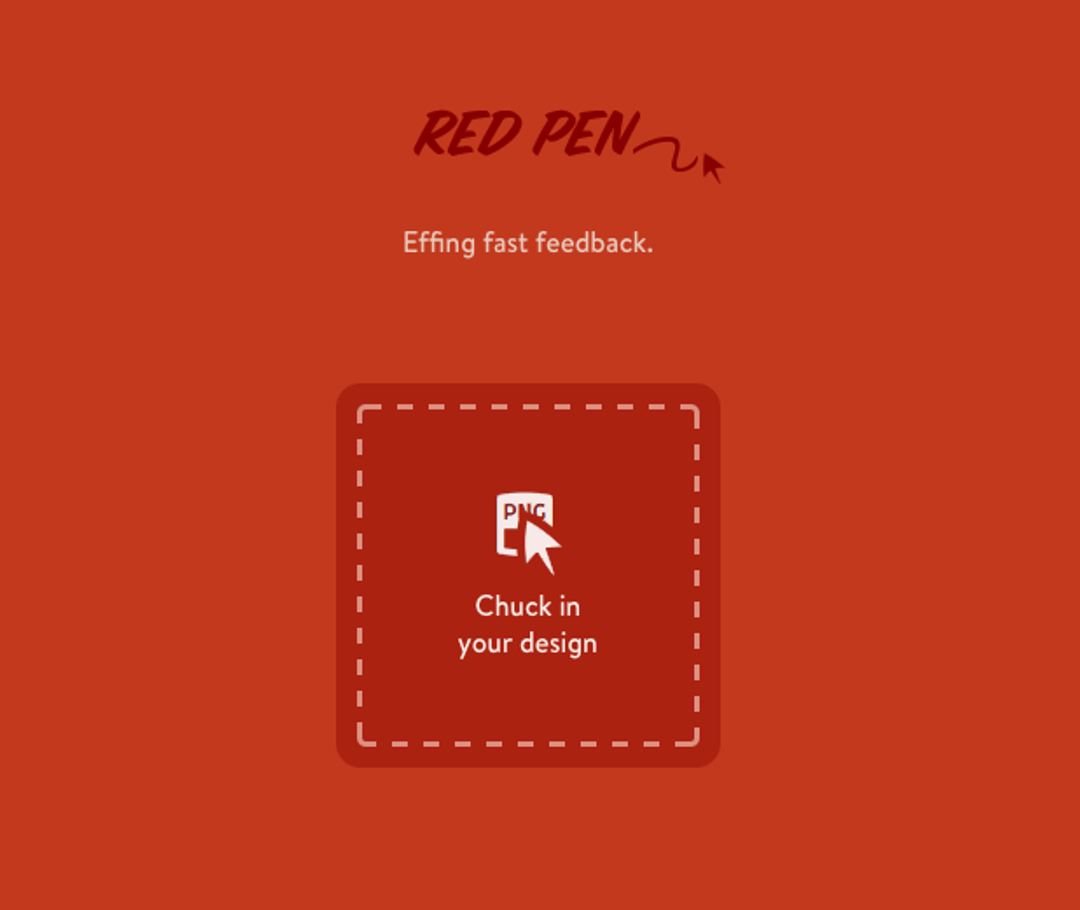 Are you a designer looking for some constructive criticism on your projects to improve yourself in the long run? If so, RedPen.io is everything you're looking for.

RedPen.io is among the best collaboration tools for designers. In fact, it was created specifically for the purpose of designers building their expertise and skills through feedback and productive communication.

The software allows you to drag and drop your designs into a dashboard, where you can then invite colleagues, collaborators, fellow designers, and clients to view them. From here, they can input their thoughts and feedback about the design in real-time. This goes for just about every update!

One of the advantages of RedPen.io is that you can still keep track and access numerous versions of the design should you want to backtrack on a modified project.

Best feature: Major concerns with design are time and expertise. RedPen.io effectively improves both aspects by promoting productivity and building skillsets through the magic of feedback.

Pricing: RedPen.io offers a free trial for two weeks, which is a reasonable amount of time for you to decipher if it works for you or not. If you decide to upgrade, the paid plans depend on how many projects you typically have at once. Up to five projects is $20 a month, up to 10 projects is $30 a month, up to 25 projects is $60 a month, and up to 40 projects is $90 a month.

‍
12. Wrike

Never underestimate the power of communication in the workplace. Wrike doesn't, and that's why it's here to help you.

Wrike is a project management tool that has one mission: to promote transparency and easy collaborations among your team, no matter how small or large. Say goodbye to communication holdups because Wrike allows you to collaborate on emails, documents, workflows, and so much more in real-time settings.

No matter the assignment, this tool enables you and members of your team to edit projects, make comments, create reports, share insights and feedback, and set notifications in real-time. Nothing gets lost in translation.

Not only does it improve teamwork, but it also promotes individual productivity, allowing you to track your own progress.

Best feature: Wrike has direct and seamless integrations with a whopping 400 platforms, some of which are Google Drive, Microsoft Office, Box, and Dropbox.

Pricing: Do you have a small team? Good news: Wrike has a free plan that is perfect for smaller teams, giving you basic tools and applications to get you by with no problems. If you decide to take it further, the paid versions start at $9.80 per user every month and $24.80 per user every month, depending on your team size.

‍
13. Samepage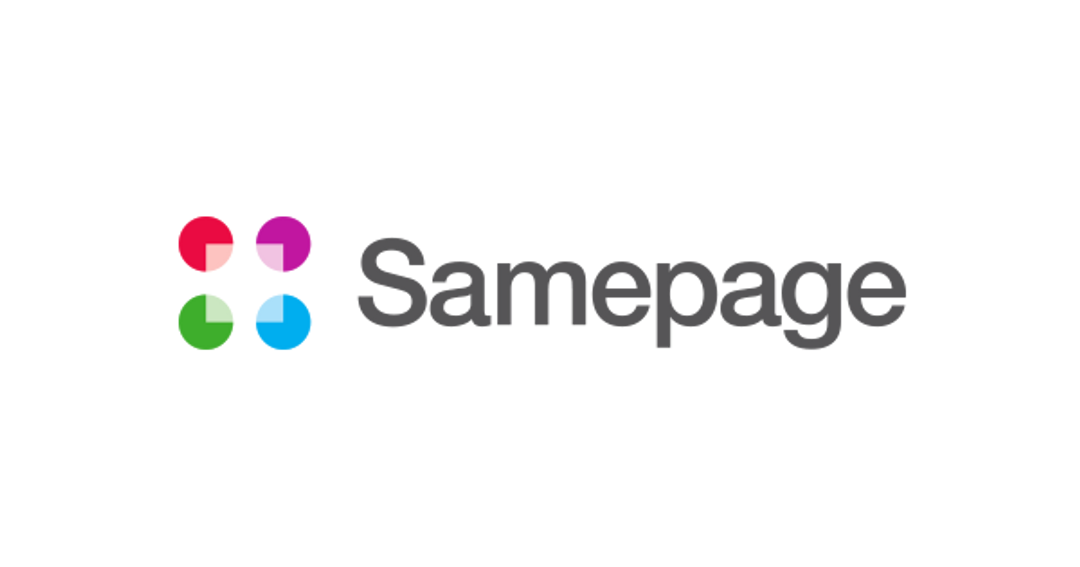 Are you ready to be on the same page? The name says it all.

Samepage is a powerhouse productivity tool that simplifies communication, online collaborations, meetings, projects, and so much more. How? By combining video conferencing, team chats, file sharing, task management, and real-time team collaborations into one cloud-based workspace.

You no longer have to scramble to different places to achieve different things. Samepage puts you on the same page with your projects and your team in the most convenient and streamlined fashion.

Best feature: Samepage allows you to easily integrate features across desktop and mobile (iOS and Android), ensuring that you and your team are always connected.

Pricing: Samepage has a free version that offers basic project collaborations and task management features. The Standard plan is $7.50 per license billed monthly, the Pro plan is $9 per license billed monthly, and the Enterprise plan provides increased storage, support, and additional features. Contact Samepage for a quotation on Enterprise.

‍
14. Conceptboard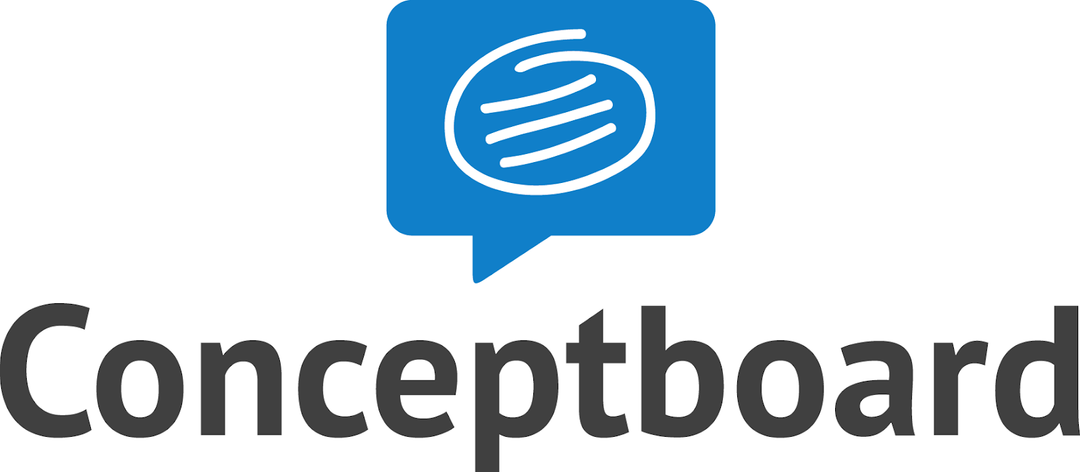 Give you and your remote team an instant office-like feel with Conceptboard's easy collaboration structure.

This tool is an instant whiteboard for marketing teams and designers as a one-stop solution for cultivating concepts, managing tasks and projects, and providing feedback at any time and any place with no hassle whatsoever.

Conceptboard was designed with creatives in mind to send a message that brainstorming does not have to be a one-man challenge, nor is inspiration hard to come by. You can receive insight and motivation with a transparent and productive solution that helps everybody as a team and as individuals.

Best feature: It's the perfect tool for teams that need to collaborate on design or visual work. You can upload files, leave notes, share ideas, and give feedback on any project you or your team have started on.

Pricing: It's free for individuals who want to see what the tool has to offer. However, you'll only have access to 50 objects for each board. If you need more, swap to a paid plan. The Premi­um plan is $6 (for small to medium-sized teams), the Busi­ness plan is $9.50 (for large teams with administrative needs), and Enter­prise is for custom solutions.

‍
15. MURAL

MURAL is a creative collaboration tool that helps designers from all over the world work together to achieve optimal results. With MURAL, you'll find drag-and-drop rich media files, documents, and links onto a large HTML5 drawing board, which is an awesome way to receive inspiration and collect your thoughts.

MURAL is reminiscent of Pinterest's structure, but it's so much more than that. The main goal is to gather and organize your thoughts and ideas in the most productive way possible. Anybody can join you to make adjustments, and you'll see the modifications in real-time, which helps in concluding projects much faster.

Oh, and it's also optimized for the iPad for designers who are on the go. Hooray for productivity anywhere and everywhere.

Best feature: MURAL is a lighter experience than the more traditional brainstorming tools, which makes it a great application for designers who want something, as they say, more chill. At the end of the day, MURAL helps you and your team receive inspiration and get tasks done with no time to spare.

Pricing: MURAL offers a free plan until… well, forever. You and your team can start quickly and easily! If you want to go forward with the tool, paid plans are available at monthly and yearly subscriptions. The Team+ plan costs $9.99 per member monthly. The Business plan costs $17.99 per member monthly. Enterprise has pricing available on request.

‍
16. Miro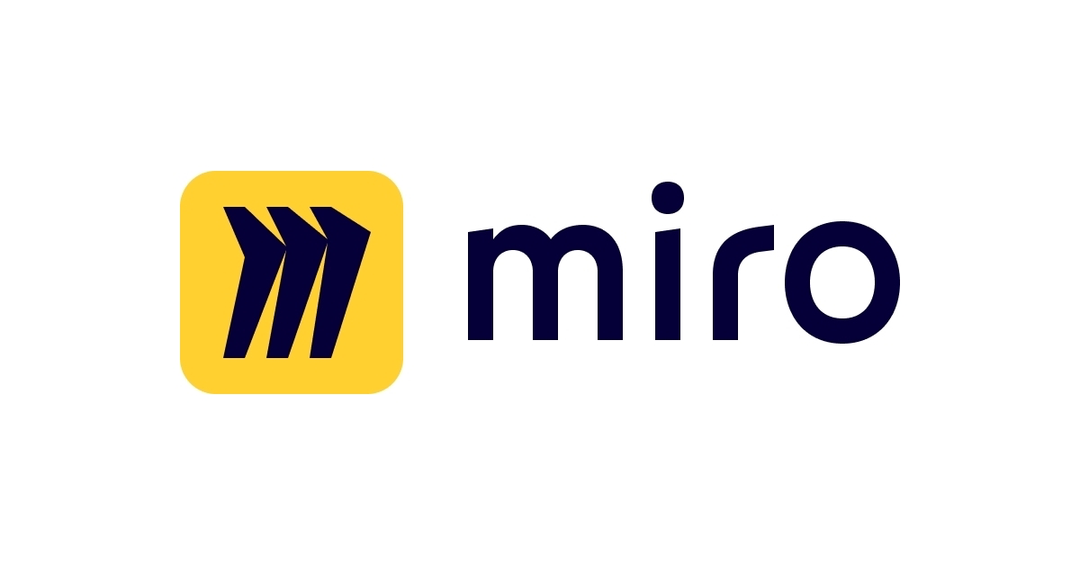 If your business prioritizes agile thinking and creative ideas, Miro is the collaboration tool for you.

Amidst this ongoing global pandemic, many workplaces and teams must strive to find productivity from remote locations, which can be challenging at times. Miro's mission is to make geographical holdups between teams a thing of the past with its innovative digital whiteboard that creates visual workflows in real-time.

You will have access to advanced features, such as customer journey maps, retros, user stories, wireframing, sprint planning, and so much more!

Miro is all about remote inclusion. Its digital nature makes visual collaborations not only productive but also enjoyable for every member of your team.

Best feature: Let's talk about an underrated benefit in the workplace. Miro makes it easier for less vocal team members to have an opportunity to share their ideas and feel seen and heard. Say goodbye to experiencing the "loudest person in the room syndrome" and hello to everyone having an opportunity to get ideas on the table.

Pricing: Miro has a free version with paid subscriptions for the usual per-user pricing structure. For companies with 20 to 49 users, subscriptions are only $16 per user monthly.
‍
Bottom Line

We are entering a golden age of collaboration tools for designers and marketing teams that make their lives much, much easier. No matter how distributed a team is, there is common ground to be found with the help of these tools.

For a business to succeed, nothing should get lost in translation. And these collaboration tools for designers and marketing teams greatly minimize that risk. What could be better?

What are you waiting for? Take your pick, and watch your business grow to new heights.

Ready to design your logo? Get started with our logo maker!