‍
Think of social media image sizes as shoe sizes across different countries. A UK size 10 is not the same as its US counterpart. Similarly, a square-shaped image that looks perfect on Instagram might just get cropped on Twitter.
Whether you're an independent creator, a brand, or an agency, this information will always come in handy when creating content. It also ensures that you adhere to a certain social media branding aesthetic, allowing you to post content consistently without compromising the overall quality of your account.
This is especially important when you're handling an account on multiple social media platforms. If you know your social media image sizes, you'll be able to make adaptations ahead of time. If you don't, you may end up uploading an awkwardly cropped image, or worse, nothing.
This article lists the social media image sizes for three of the most popular platforms: Instagram, Facebook, Twitter, LinkedIn, YouTube, TikTok, Snapchat, and Pinterest. So, instead of digging around in multiple places, you can get all your answers here.
‍
Guidelines for social media image sizes
All the big social media platforms have their own set of creative styles and sizes. Some, like Facebook, have cover photos, and others, like Instagram, have different ways to upload, all requiring photos of different sizes.
The social media image sizes for these different platforms might seem confusing, but unlike with an exam, you don't have to memorize anything. You can just visit this article whenever you need to.
And if you want to save yourself time by securing each and every image file, you can always rely on LOGO.com and get yourself a social media kit. Create a free logo with us and receive all your social media files with your new logo free of charge.
Regardless, this article will still be a lifesaver in terms of posting quality content without comprising the integrity of your designs and social media aesthetic. Read up on the different social media image sizes for Instagram, Facebook, Twitter, LinkedIn, YouTube, TikTok, Snapchat, and Pinterest.
‍
1. Instagram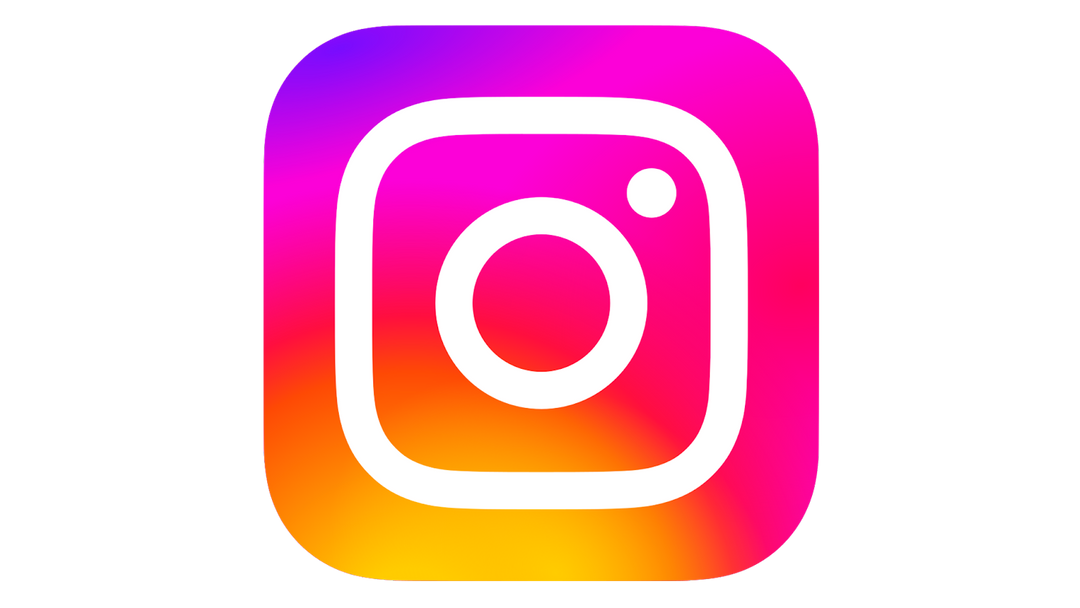 Despite boasting fewer than half the monthly users of Facebook, Instagram is the social media platform of choice for millennials and teenagers. Getting Instagram's social media image sizes right is crucial to giving your young audience content they can connect with.
Instagram profile picture
Instagram's profile picture aspect ratio is 1:1. This means that the social media platform uses square profile pictures, even though it crops them into a circle on the smartphone application.
The desktop profile picture size is 320 x 320 pixels. Although your phone will be okay with a lower-quality image, it might pixelate on a bigger screen.
Instagram grid
You can upload square, vertical, and landscape images to Instagram. All but square images will get cropped down when viewing your feed or grid. To fully view vertical and landscape creatives, you'll have to tap on the image you want on the feed.
The square images are 1080 x 1080 pixels with an aspect ratio of 1:1
The vertical images are 1080 x 1350 pixels with an aspect ratio of 4:5
The landscape images are 1080 x 566 pixels with an aspect ratio of 1.91:1
Instagram covers
When you create video-based content on Instagram, you can assign covers to them. These are previews that your audience will see before tapping on the creative.
For Instagram TV (IGTV), the covers are 450 x 654 pixels with an aspect ratio of 1:1.55
For Instagram Reels, the covers are vertical at 1080 x 1920 pixels with an aspect ratio of 9:16
Like with every other image, the covers also get cropped if you decide to put your IGTV or Reel videos on your feed. To make the covers look good, keep your text and creative information in the middle, and use the remaining space as a design extension. This will make your covers look natural across different feeds.
Instagram stories
Instagram Stories should be at the top of your list when you're working with Instagram's social media image sizes. Stories are accessible and can draw a lot of attention to your profile or an external landing page if you have enough followers.
The optimal image size for stories is 1080 x 1920 pixels with an aspect ratio of 9:16, which means they're vertical.
For more information, check out this short tutorial on everything you need to know about image sizes for Instagram:
💡Pro tip: For a cool Instagram profile, design a logo for it using our Instagram logo maker.
‍
2. Facebook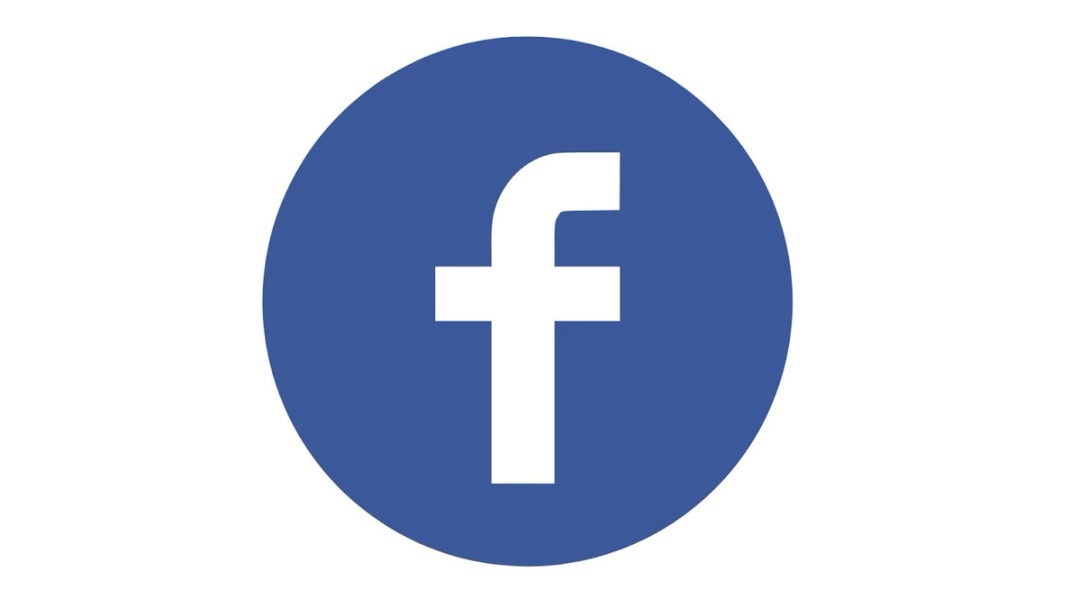 With close to 3 billion monthly active users, Instagram's elder sibling is still the most popular social media platform in the world. Facebook may have come under hot water recently, but its user base is a great place for any creator to grow their brand and audience. Therefore, learning about Facebook's social media image sizes is a must!
Facebook profile picture
Facebook's profile pictures (personal and business) display differently across various devices. Refer to these sizes when you upload your next best images on Facebook:
The minimum size for a profile picture on your desktop is 170 x 170 pixels with an aspect ratio of 1:1
The minimum size for a profile picture on your smartphone is 128 x 128 pixels with an aspect ratio of 1:1
For old school phone users, the profile picture displays at 36 x 36 pixels
These are the absolute minimum display sizes. To avoid pixelation, add high-quality 1:1 aspect ratio (square) images. Try uploading 1080 x 1080 pixels or even 4K images and leave it to Facebook to adjust the display and make it load fast.
Facebook cover photos
Similar to profile pictures, Facebook adapts cover photos to different device types, each with its own specific requirements.
Facebook's profile cover photo is 820 x 312 pixels on desktops with an aspect ratio of 2.6:1
On smartphones, this is 640 x 360 pixels with an aspect ratio of 1.77:1
Facebook's event cover is 1200 x 628 pixels with an aspect ratio of 1.91:1
Facebook editorial images & adverts
Whether you're paying for Facebook ads or uploading images editorially, you'll need to get the social media image sizes right. The best images will get your message across effectively and without confusion.
You wouldn't want your core advertising message to get cropped out, would you? Refer to these sizes to get them right.
A shared image should ideally be 1200 x 630 pixels with an aspect ratio of 1.9:1 so that it's clear on high-resolution screens
A Facebook Story is 1080 x 1920 pixels with a vertical aspect ratio of 9:16
A Facebook ad should be at least be 1080 x 1080 pixels. Each ad type has its own aspect ratio, but Facebook mentions that the ratios you can work with are 1.91:1 to 1:1
A carousel ad should at least be 1080 x 1080 pixels with an aspect ratio of 1:1
For all you visual learners out there, check out this short video on the different image sizes for Facebook:
‍
3. Twitter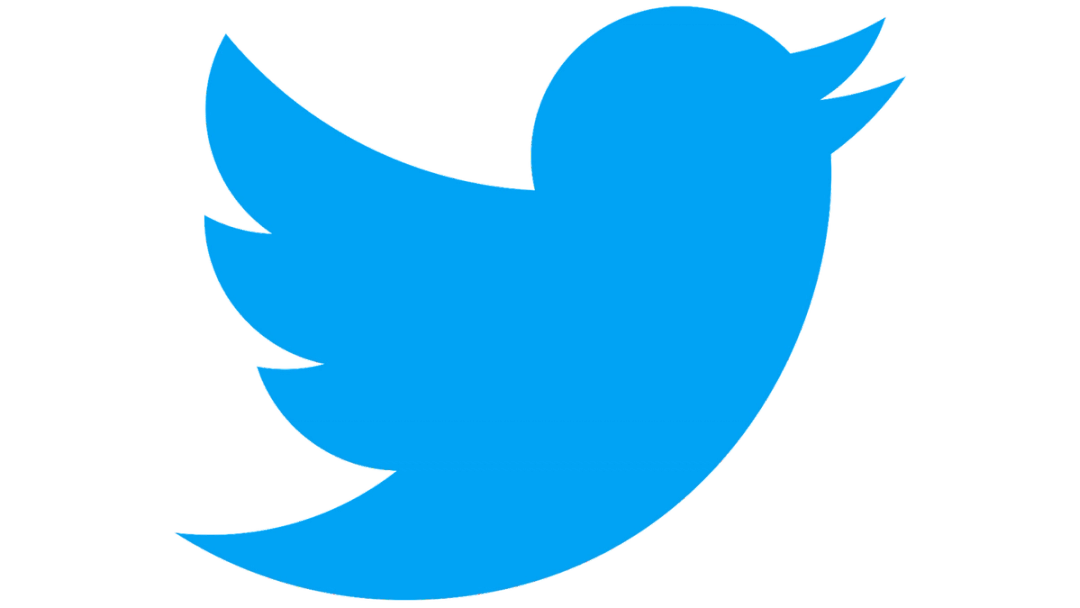 Twitter is the world's biggest discussion platform, promoting free speech and the open exchange of ideas. The platform has always been in the news, but even more so now that the CEO of the Tesla brand, Elon Musk, has given it additional attention.
Twitter also has a ton of creatives that you can work with. To get their social media image sizes right, follow the guide below.
Twitter profile layout
Your Twitter profile's content is one of the first interactions people have with you on the platform. Twitter's rapid content style can work against you if you don't pay attention to how your images look when you upload them.
Get the social media image sizes right so your profile looks just perfect.
The profile picture is 400 x 400 pixels with an aspect ratio of 1:1. This is a square picture that Twitter crops into a circle for your profile layout
The cover photo is 1500 x 500 pixels with an aspect ratio of 3:1
The in-stream images on Twitter are 600 x 335 pixels with an aspect ratio of 16:9. A higher-quality image of 1200 x 675 pixels will prevent pixelation
Twitter ad images
Twitter is a great place to create advertisements and media that lead to external landing pages. Use these guidelines to ace your Twitter ad images!
Image-based ads without buttons are 1200 x 1200 pixels with a ratio of 1:1. Alternatively, Twitter recommends 1200 x 628 pixels if your post has an aspect ratio of 1.91:1.
When including buttons for websites or apps, the image size should be 800 x 800 pixels with a 1:1 aspect ratio. Alternatively, the image can also be 800 x 418 pixels with a 1.91:1 aspect ratio.
For image carousels, you can work with 800 x 800 pixels with a 1:1 aspect ratio. If you're creating an image with an aspect ratio of 1.91:1, you can upload an image size of 800 x 418 pixels.
Twitter cards
Named appropriately, Twitter Cards are a great way to get your audience to an external website or app. You can send these cards as messages or upload them to your feed for the world to see.
Direct messages, conversations, websites, and app cards are 800 x 418 pixels with an aspect ratio of 1.91:1. You can also work with 800 x 800 pixel images, with a 1:1 aspect ratio.
To learn more about the different Twitter image sizes, check out this brief tutorial:
‍
4. LinkedIn
Unlike other social media platforms that border on casual and personal content, LinkedIn for business speaks specifically to professionals. It uses the principles and designs of social media to help professionals connect. There is a common misconception that LinkedIn content needs to be text-heavy. Visual content performs better as the content is more arresting and easy on the eyes.
Infographics, comparative charts and graphs, and images paired with quotes get published as images on LinkedIn. Here are the important LinkedIn social media image sizes you need to make a note of.
LinkedIn profile picture
It is best to have a square profile picture since LinkedIn crops it down to 400 x 400 pixels. The platform accommodates higher resolution files up to 7680 x 4320 pixels. The file upload limit for profile pictures is 8MB.
LinkedIn header
The header on your profile serves as a backdrop for your profile picture on particular devices. It is best to choose a minimal design picture so that it doesn't take the spotlight away from your profile picture. Header images can be up to 1584 x 396 pixels, in a ratio of 4:1.
LinkedIn posts
Square images look great on timeline posts. Go for a resolution of 1200 x 1200 pixels.
Images on LinkedIn blog posts should be 1200 x 627 pixels at a ratio of 1.91:1. Video posts look good at resolutions of 256 x 144 pixels and 4096 x 2304 pixels.
LinkedIn ads
Along with regular content, ads also need specific social media image sizes. Sponsored LinkedIn Ads are horizontal. The recommended image size is 1200 x 628 pixels.
LinkedIn company page
LinkedIn company pages aren't too different from individual profile pages. Here are the key sizes you need to keep in mind:
Profile Picture: 300 x 300 pixels
Header: 1128 x 191 pixels
Life Tab main image: 1128 x 376 pixels
Life Tab company photos: 900 x 600 pixels
Learn about the image dimensions required for a personal page and a company page:
‍
5. YouTube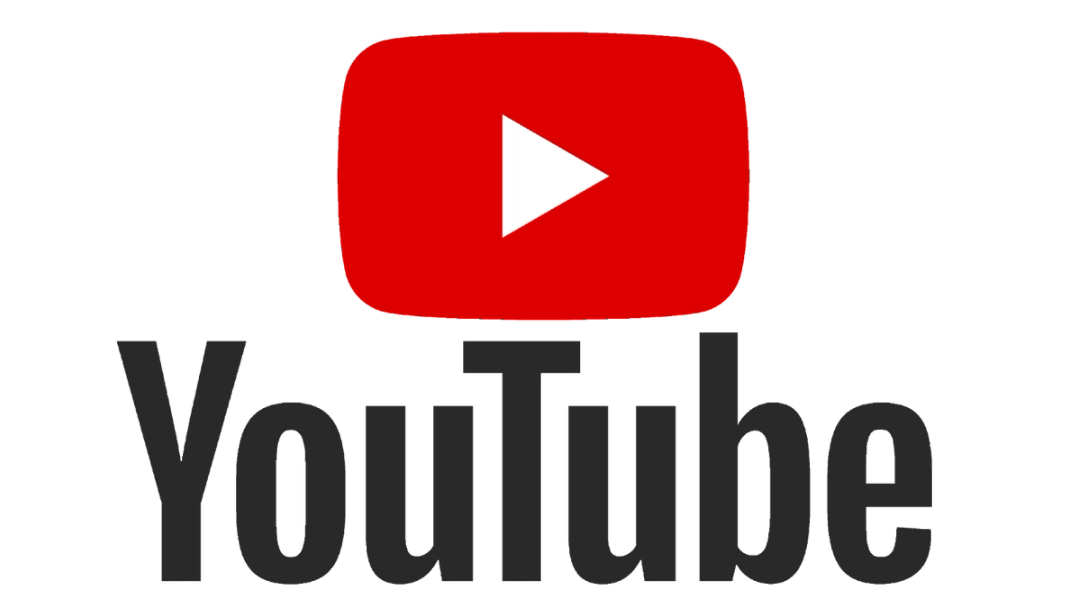 YouTube is a video-search platform and a great place for your customers to discover you. Even though it is primarily a video platform, managing a YouTube channel provides you with an opportunity to create great-looking profile pages. Here are the key social media image sizes for the platform:
YouTube profile picture
We recommend a square image for your profile picture. 800 x 800-pixel images look excellent. The platform allows you to add borders to your profile images. YouTube applies the border over the square image, so make sure that you have the right size before stylizing it.
YouTube masthead banner
The header or masthead banner on your YouTube channel can give customers a glimpse of what you do. It is advisable to use images with minimum clutter. If you have something big to announce (like a launch or a campaign), then use your masthead banner to put it in the spotlight. The recommended image size is 2560 x 1440 pixels for desktop optimization and 1546 x 423 pixels for web and mobile.
Find out how to get the best banner and upload it properly:
YouTube videos
Upload videos with an aspect ratio of 16:9 for all YouTube video content. The channel is primarily for horizontal social media image sizes but is taking strides toward adopting vertical aspect ratios as well. HD videos with resolutions of 3840 x 2160 pixels are well-received on YouTube.
YouTube thumbnails
Custom video thumbnails on YouTube are horizontal. For the best presentation, create video thumbnails that measure 1280 x 720 pixels.
💡Pro tip: To brand your YouTube channel well, create a YouTube logo that is consistent with your content.
‍
6. TikTok

Creating and maintaining a TikTok profile is easy. There aren't too many social media image sizes to worry about in this case, and most of the content published is vertical videos.
TikTok profile picture
Like most other social media platforms, TikTok makes use of square profile pictures. It recommends that you upload an image of 200 x 200 pixels to be the most visible. You can go as low as 20 x 20 pixels, but no lower.
TikTok video
Videos on TikTok are always vertical. One of the best features of TikTok is how it allows your media to be displayed across the entire screen of the phone. Many other social apps began mimicking this feature since it allowed profiles to make use of all the visual real estate they have on customer devices. The recommended dimension for TikTok videos is 1080 x 1920 pixels.
TikTok ad
Ads on TikTok can appear in various social media image sizes. Although portrait ads are most favorable, other sizes exist too. Portrait ads need to measure 720 x 1280 pixels. Square ads must measure 1200 x 1200 pixels. Landscape ads on TikTok can measure 1280 x 720 pixels.
‍
7. Snapchat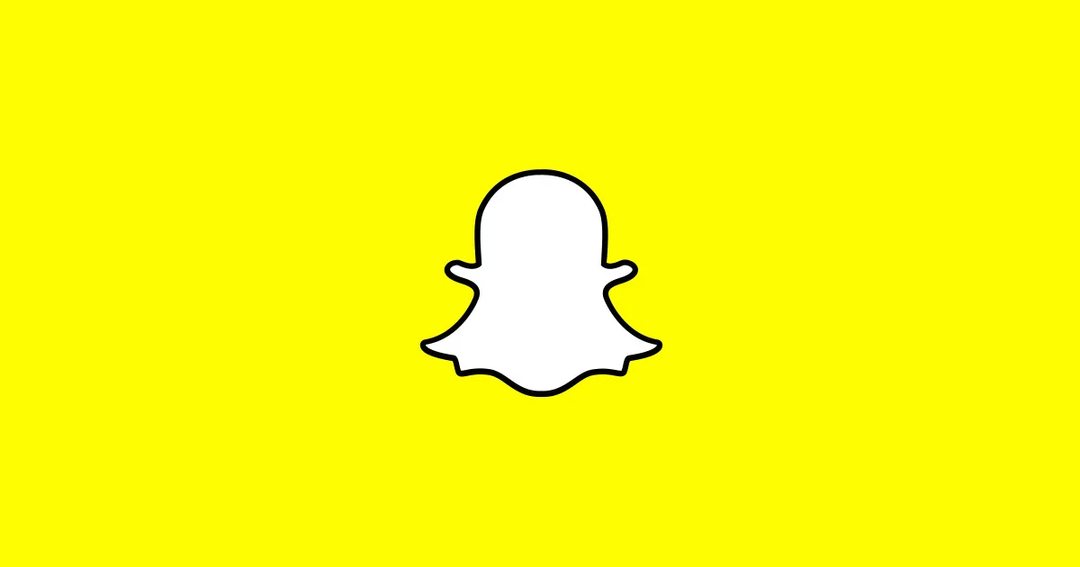 As a messaging platform that allows friends to send images and videos to one another, Snapchat has grown to become among the most widely used image-based social platforms. Today, you can create several effects on your images before sharing them with friends. We see Snapchat's popular image captions feature as memes on other platforms as well.
There are only two kinds of media sizes that businesses need to keep in mind while brand marketing on Snapchat.
Snapchat ad
Snapchat ads show significant results for advertisers because the platform allows you to occupy a maximum area on the screen. Ads must be within the ratio of 9:16 with dimensions of 1080 x 1920 pixels. Snapchat accepts JPEG and PNG formats as long as the file size is under 5MB.
Snapchat geofilter
A feature that is exclusive to Snapchat is Geofilter. Geofilter images can measure 1080 x 1920 pixels in JPEG and PNG formats.
‍
8. Pinterest

Pinterest is a muse for designers and those who think visually first. You can upload your design, image, video, art, fashion, interior decoration, or any creative portfolio on the platform, and several enthusiasts will view it.
Pinterest has grown over the years into an image-searching platform because of the wealth of information it holds, across the different genres of creativity. The easy search and hashtag searches make it easy to find what you need as a reference or a design idea. Here are the most important social media image sizes you need to remember when creating your Pinterest marketing strategy.
Pinterest profile photo
If you are setting up your profile, you need a cover photo that is as visually stunning as the rest of your portfolio. You can begin by ensuring that it is of the right dimension so that it does not get cut or cropped. Pinterest profile photos are square with a recommended dimension of 165 x 165 pixels.
Pinterest cover photo
On Pinterest, you can add a cover photo to your board of pins. The photo is an over-arching representation of all your pins. The board cover photo must measure 600 x 600 pixels, while 800 x 450 pixels will work as well.
Square pins
Depending on the content you are presenting, you could choose between different sizes of pins on Pinterest. If your image is square, then you could upload it as a square pin, measuring 1000 x 1000 pixels.
Vertical pins
Vertical pins or standard pins must measure 1000 x 1500 pixels in the aspect ratio of 2:3.
Story pins
Story pins are a standard 9:16 and must measure 1080 x 1920 pixels.
Long pins
Long pins are extreme vertical images. They measure 1000 x 2100 pixels.
Pinterest infographics
Infographics are among the most sought-after image types on Pinterest. We recommend the standard dimension for infographics to be 1000 x 3000 pixels. The size of infographics can vary, but if they exceed the 1:3 ratio, they may get cropped when viewed in the feed.
Collection pins
You could upload images in the aspect ratio of 1:1 or 2:3 for collection feeds. Recommended dimensions are from 1000 x 1000 pixels to 1000 x 1500 pixels.
App install ads
These ads get you to install an app via Pinterest. The dimensions are 1000 x 1500 pixels for ad images.
Carousel pins and ads
Carousels should always be square. 1000 x 1000 pixels is the recommended dimension for each carousel pin.
Shopping ads
Just like your standard pins, shopping ads measure 1000 x 1500 pixels. Pick images that have your product visible.
‍
Frequently asked questions: 3 popular FAQs about social media image sizes
What are some commonly asked questions about social media image sizes? Get your questions answered with these three FAQs.
1. What size image is best for Facebook?
When uploading photos to Facebook or posting links to articles with accompanying images, the optimal dimensions to use are 1,200 x 630. Facebook will automatically resize your photo to 500 pixels across and scale the height to fit, whether you're uploading a square, landscape, or portrait image.
2. What is a good image size for Instagram?
The minimum width for an uploaded image is 1080 pixels, and the preferred aspect ratio is between 1.91:1 and 4:5. Since the quality of the camera varies widely from phone to phone, you'll want to use one that's up to snuff.
3. What size should images be for Twitter?
Images can have a ratio of 2:1 or 1:1 on a desktop computer. The aspect ratio for mobile devices is 16:9.
‍
Bottom line
Social media platforms try multiple ways to differentiate themselves from one another, and one way is by making their media sizes look unique. Therefore, learning social media image sizes is essential in optimizing your work and making sure you create quality content consistently.
So plan ‌and make those beautiful posts look perfect wherever they go! This article isn't going anywhere, and you can come back to it to get your social media image sizes right.
Ready to design your free logo? Get started with our logo maker!