The best brand logos operate as a brand's business card, face, and manner of interacting with the world. Whether you're starting from scratch or giving your company a facelift, it's important to give careful consideration to the design of your logo.
You may feel that your business is too young to benefit from a professionally-created logo, yet every brand, no matter its shape or form, needs a great-looking logo to build a connection with its audience.
Even the most well-known brands and their logos in the world had to begin somewhere, and things weren't always easy. But when you start combining your brand's identity and values with fundamental design principles and a dash of emotion, you get a formidable design that speaks volumes about your business.
Take a look at these 47 logo examples from famous brands (and some others, compliments of our logo maker) to get an idea of how to make a design work for your business, no matter the industry and model.
47 famous logo examples from our logo maker
In this article, we'll walk you through the main considerations between different brand logos, plus examples of the best brand logos that have done it right. This list of logos will certainly provide you with inspiration for greatness. These real life examples of logos are more than enough to inspire you on your branding journey.
‍
1. 3D logos
3D logos use realistic lighting and reflections, which makes a significant difference compared to flat logo design examples. Making use of 3D modeling for your company's logo will give you an edge against your competitors. If used right, adding 3D models or elements to your logo makes your business appear more professional and modern.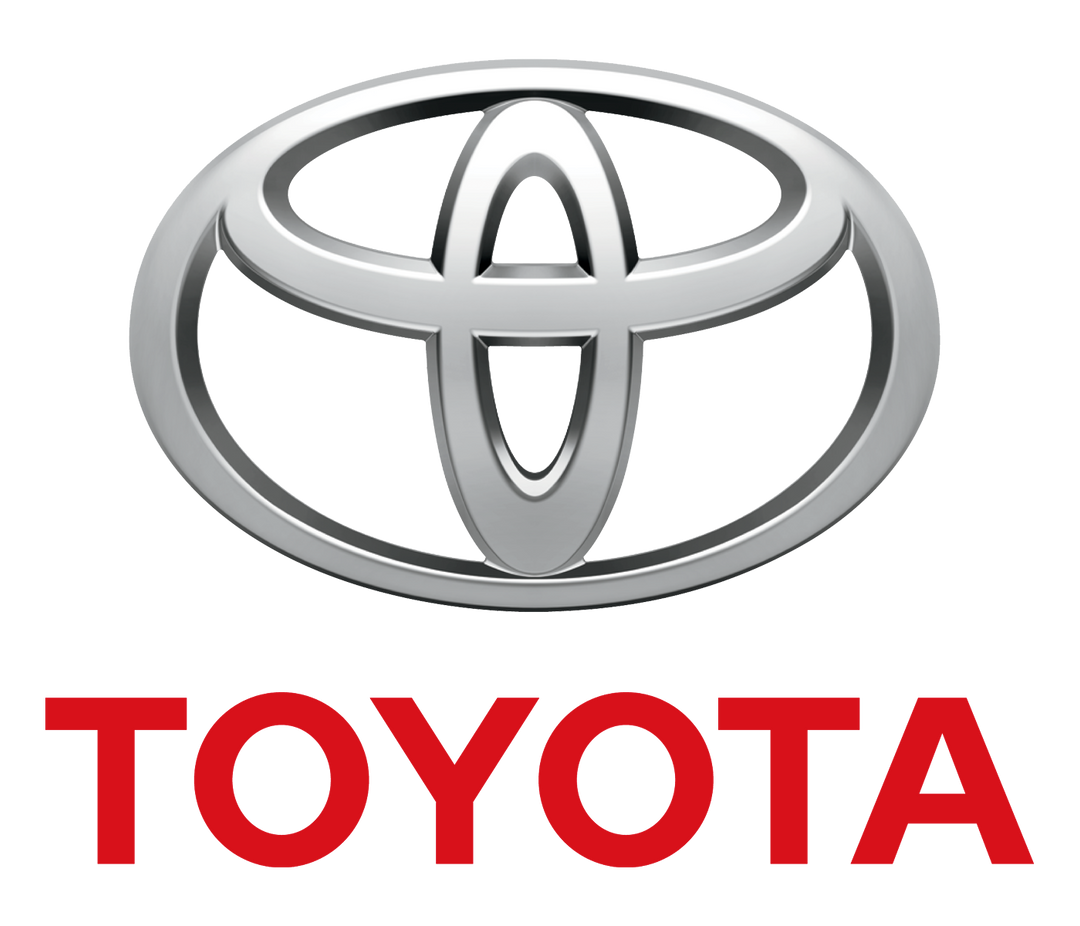 The Toyota logo symbolizes the unification of hearts between customers and Toyota products. The 3D characteristic and background space symbolize Toyota's technological advancements and boundless opportunities for the future.
Don't be flat; go with 3D. Design your own 3D logo using our 3D logo maker.
‍
2. Cartoon logos
Despite the assumption that cartoon logos are best for marketing to a younger audience, this belief is far from the truth. A cartoon logo can make you stand out from the crowd and grab the attention of your potential customers. If a cartoon logo is wittily combined with your business name, the final result could exceed your expectations.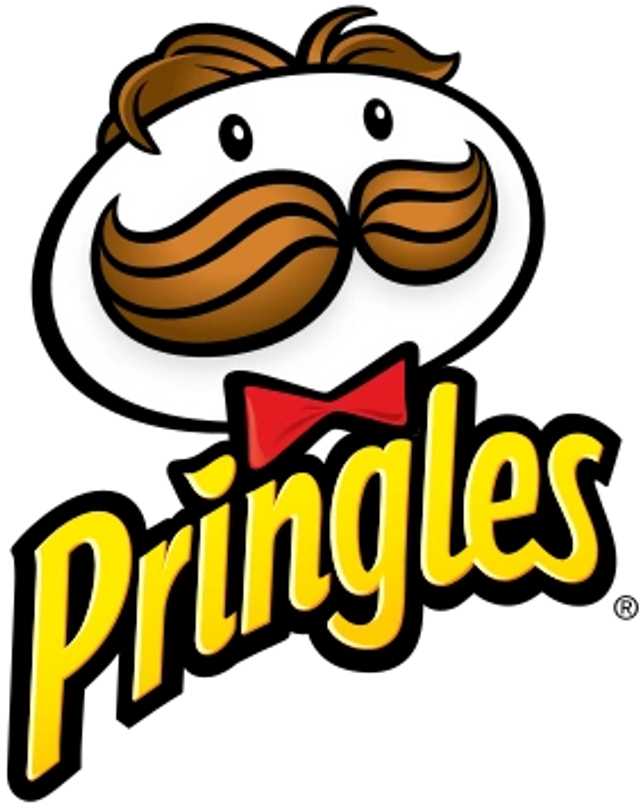 Designed in 1967, the Pringles logo comprises the head of Mr. Julius Pringle, whose identity is still shrouded in mystery today. Regardless, the design is so delightful that one cannot resist the temptation to taste the product. Having a cheerful face on your logo humanizes your brand and motivates your audience to be a part of your experience.
Design your own cartoon logo using our cartoon logo maker.
‍
3. Clothing logos
‍The ever-changing nature of the fashion industry makes branding especially crucial. A well-designed clothing logo allows customers to easily identify your products and impacts your brand's perceived value. Whether you're designing your logo for the first time or redesigning it, you can learn the best practices from some of the top designer brands.

For example, Zara's simple wordmark is a representation of the brand's quality fast-fashion items. It is a four-letter word that is small, brief, and simple to grasp, yet it also captures a subtle sophistication with its font. Furthermore, by using a limited color palette, Zara emulates the titans of the fashion industry.
Get classy with your design and create your own clothing logo using our clothing logo maker.
‍
4. Gaming logos
Gaming logos are often inspired by objects or characters from video games. A fun gaming logo looks good on every screen regardless of its bold elements and lets other gamers understand the kind of player you are.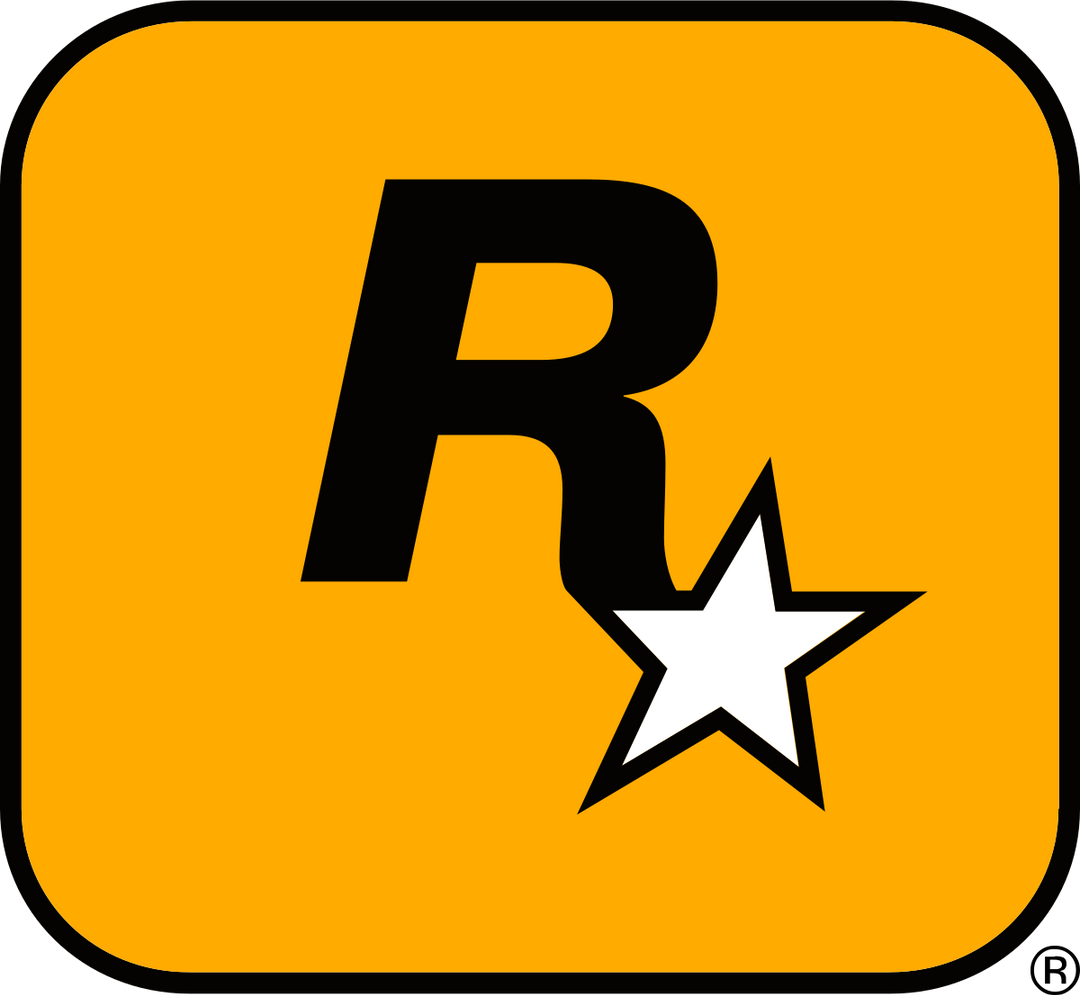 Rockstar Games captures a bold and striking take on gaming that definitely shows in its logo.
The yellow, black, and white color palette of the Rockstar Games logo is a symbol of energy. It reflects the winning spirit of the business and shows the company as progressive, one that values innovation and cares for its customers.
Pause your game real quick and design your own gaming logo using our gaming logo maker.
‍
5. YouTube logos
YouTube is a treasure trove of entertainment where you can find anything from kitten videos, sports highlights, and film reviews to conspiracy theories and personal life advice. We've all fallen down the rabbit hole at some point as viewers.
As a YouTube creator, it can be a satisfying hobby and a lucrative venture to have your own YouTube channel, no matter the kind of videos you specialize in. But it's important that you have your own branding as a way to show potential subscribers that you're a serious channel.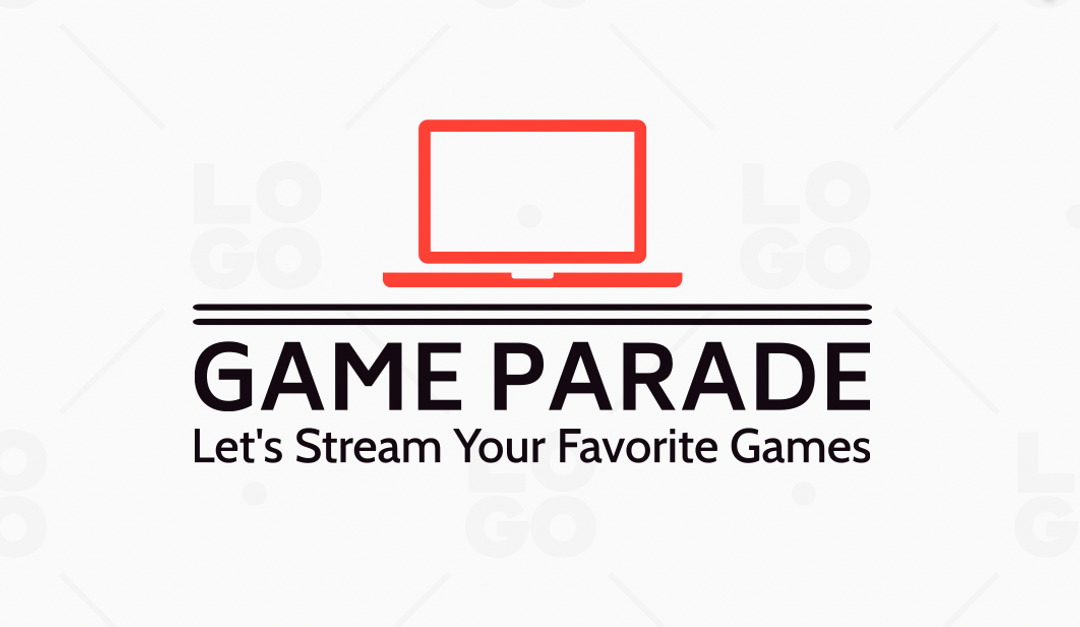 With YouTube, the more viewers who see your logo, the more likely they are to remember your channel and smash that subscribe button. Aside from showcasing your business directly on your channel, your logo is also displayed when you comment on other channels, which means that more viewers will see your YouTube logo, even if they don't subscribe or know who you are yet. It's that important.
Ready for the avalanche of views? Design your own YouTube logo using our YouTube logo maker.
‍
6. Band logos
For a musician, there is nothing more fulfilling than making people want to listen to your music, and more often than not, your music isn't always going to be their first introduction to you. Band logos often help fans feel an affinity for the artist. Think of the times you've seen someone wearing a band's logo. It's a way for fans to show how much they care about your music.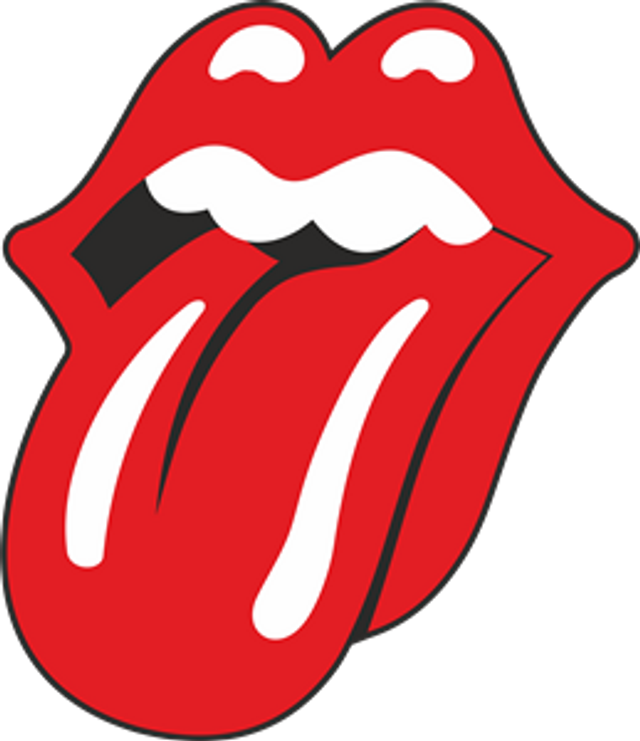 The Rolling Stones emblem was designed as a tribute to the Hindu goddess of time, death, and power, Kali. The red and black tongue-and-lips emblem represents the power of free speech and raw energy.
Rock on, and design your own band logo using our band logo maker.
‍
7. Monogram logos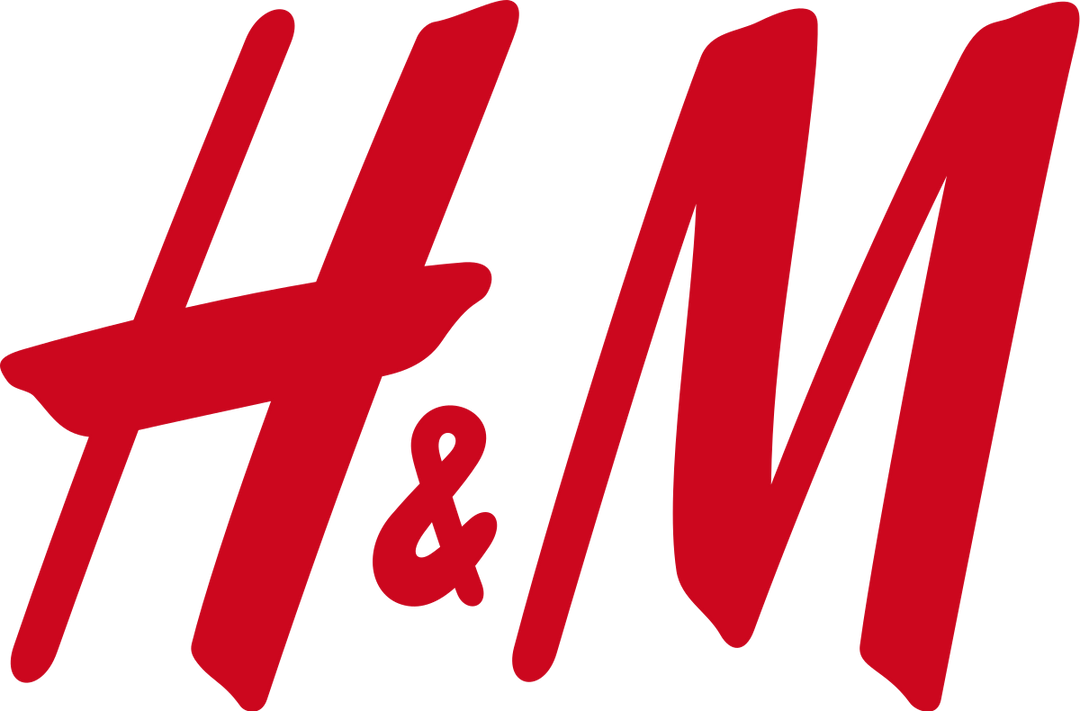 Monograms can help you highlight your brand personality and catch the eye of your target audience. One of the most important requirements of a logo is memorability. A monogram, which is made by overlapping or combining two or more letters to form one symbol, makes it easier for your audience to remember you because they don't have to work too hard to do so.
There is barely any country in the world without H&M stores, and the brand's bold red logo is instantly recognizable across the globe as a symbol of affordable, stylish clothing.
Simple is the way to go. Design your own monogram logo using our monogram logo maker.
‍
8. Black and white logos
People traditionally love using black and white logos because each color contrasts with one another so well. Black is a bold color, which embodies feelings like power and strength. White is literally a blank space, which embodies purity and freedom. Together, they are traditionally seen as a symbol of professionalism and timelessness.

The Gucci logo, for example, features two capital G's that interlock to create a chain link. As well as the obvious reference to the founder's initials, some people have theorized that the logo is intended to represent the double loops of the infinity symbol.
Create a design as strong as Gucci's and create your own black and white logo with our black and white logo maker.
‍
9. Marvel logos
Apart from its iconic main red wordmark, Marvel logos have metamorphosed a number of times for several blockbuster movies. No matter the film, these real life examples of logos exemplify innovation and creativity that show viewers they're in for a show.

Marvel's Doctor Strange has a logo that represents the major themes of the movie: mystical time-traveling and alternate dimensions. Gold is a symbol of immortality and superiority, which are prevalent motifs in the film that take the main character on his journey to eventual self-discovery.
Ready for an otherworldly design? Create your own Marvel-inspired logo with our Marvel logo maker.
‍
10. Instagram logos
In a little over ten years, Instagram has evolved from a photo-sharing app to a hotbed of commercial activity. Brands may use Instagram Live broadcasts to host fundraisers, open stores, and allow customers to make reservations via their accounts. Frequent updates to the app with new business tools, features, and advice are pretty much routine at this point.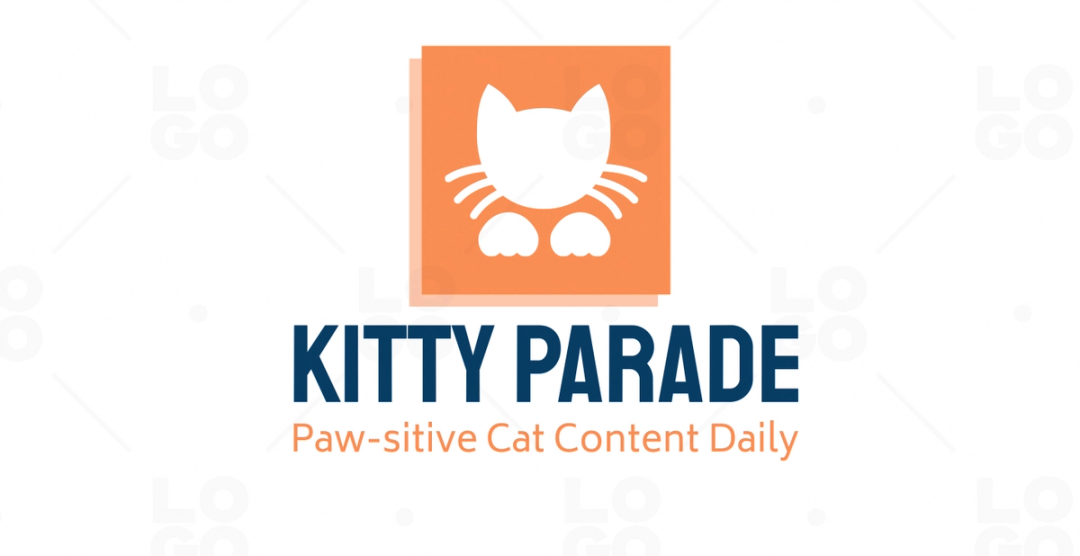 You need an Instagram logo that stands out from the crowd. In order to separate yourself from the tens of millions of other brand accounts, your profile has to be unique and engaging. Having an attractive logo that properly sums up who you are as a business is one of many techniques you can use to attract your target audience on Instagram.
Take a step toward becoming Insta-famous by designing your own Instagram logo with our Instagram logo maker.
‍
11. Gold logos
Gold logos imply elegance and wealth to your customers. People get a sensation of longing when they see a logo in gold since it is associated with a high-class, opulent experience. In color psychology, gold is closely related to riches, prosperity, and understanding. Because it exudes confidence, brands that are confident are drawn to it.

As the gold example of logos, Lindt features a beautiful gold hue in their design, and it's as delectable to look at as their chocolate is. To the right, there is a dragon, and the fierce creature makes sure that the chocolate "can't flow too far away" and remains premium and controlled. The brand explains that the idea behind the logo is to allow people to enjoy the chocolate without getting carried away.
Go for gold! Design your very own gold logo with our gold logo maker.
‍
12. Cannabis logos
We know what you're thinking: cannabis logo = green. While using green for a logo in the cannabis industry may seem like an easy option, several companies are defying this convention. Instead, subdued and pastel color schemes have gained popularity, giving the objects they decorate a feeling of peace and tranquility.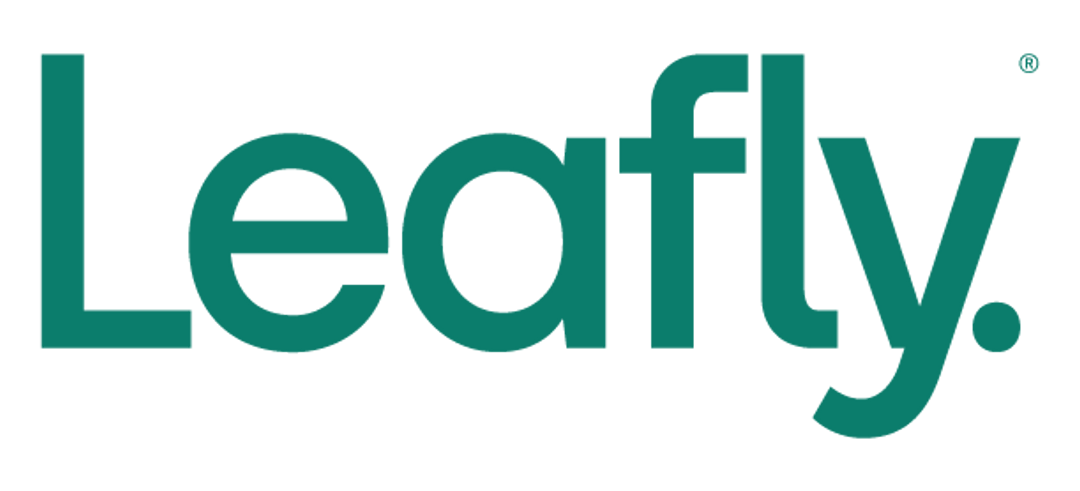 On the other hand, Leafly decided to go with what works and used a variation of green to express what they do while maintaining a modern design. The brand is a cannabis marketplace and resource that helps people find the right cannabis experience. This logo shows that effortlessly with its no-nonsense professionalism.
Canna get an amen! Design your very own cannabis logo with our cannabis logo maker.
‍
13. DJ logos
DJs need a logo that conveys their musical tastes. After all, music speaks loudly about personal preferences and beloved styles. It's important to have the right branding that strikes all the correct notes in order to stand out. To separate themselves and maintain legibility, many well-known DJ logo examples are black and white with a splash of color.

Avicii is an example of a DJ that follows suit with the black and white style and a sleek look, plus a secret meaning. The two triangles symbolize the first two letters of his moniker and the "play" buttons on musical applications.
Want to be the next Avicii? Design your own DJ logo with our DJ logo maker.
‍
14. Eagle logos
The eagle has come to symbolize an all-seeing eye due to its keen vision. It represents strength, freedom from servitude, triumph, and longevity and is often used as a symbol for great countries (more on this shortly). In psychological symbolism, the eagle is perceived as "a tremendously winged creature in the sky of the mind."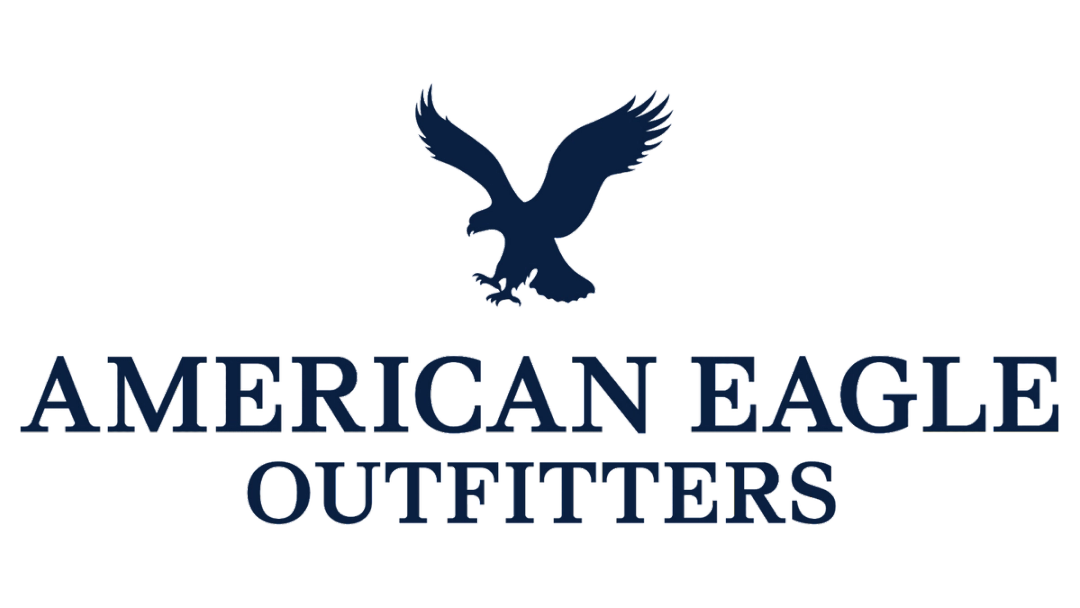 The fierce beauty and proud independence of this great bird aptly symbolize the strength and freedom of America, which dominates the design of the popular clothing brand American Eagle Outfitters. The brand chose the perfect symbol of an eagle to represent its patriotism, capturing the spirit of the American dream in fashion.
Design your very own eagle logo with our eagle logo maker.
‍
15. Blog logos
Every company needs a blog. Regardless of your industry—florist, photographer, doctor, or dog groomer—on-site blogging should be a part of your content marketing plan. Even if your industry looks a bit dull and uninteresting, your firm may nevertheless gain from it.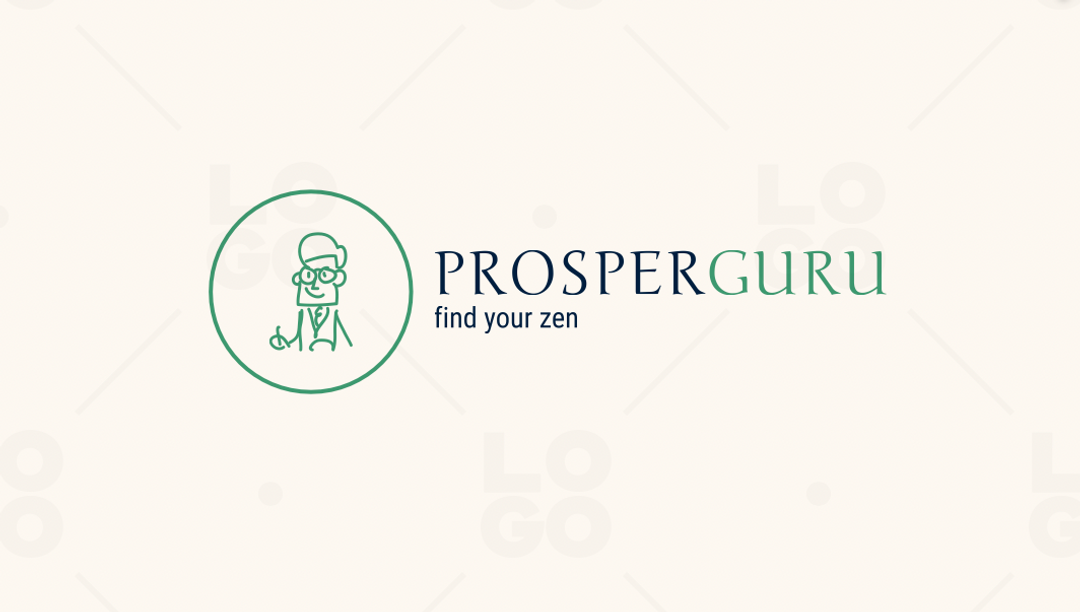 Don't get us wrong; nothing will replace your pretty face, but your blog still needs a symbol. It's a wonderful opportunity to get your content out there and build your personal brand. You could even include a personalized visual of you as a mascot for your blog. Examples of logos in literature shed a beautiful brand image for your business that everyone will end up resonating with.
Write it off for success and design your very own blog logo with our blog logo maker.
‍
16. Podcast logos
The first thing potential new listeners see when they find your podcast is the cover art. First impressions matter, so it's crucial to make a statement with a straightforward, striking design. Like your cover art, your logo serves as a visual representation of your podcast, but it has greater flexibility in how it may be used to distinguish your brand across other mediums.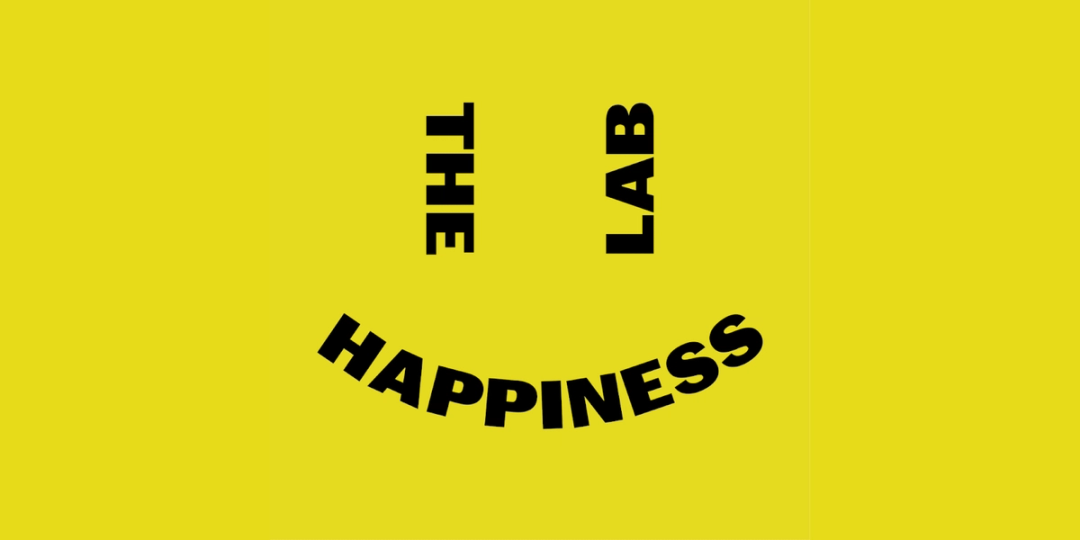 ‍The Happiness Lab is a podcast that explores the science behind what truly makes us happy and discusses it with people who have found a path to happiness themselves. This theme is evident in the logo's yellow color and text that resembles a smile. How cute!
Change lives with your ideas and design your own podcast logo with our podcast logo maker.
‍
17. Trucking logos
Trucking plays an important role in linking local, national, and worldwide economies, whether the journey is a few hundred miles or a few thousand. However, before clients will pick your organization to carry their products, they must develop confidence in you. Getting customers to remember your brand and stick with you requires great branding, and a trucking logo is the first step.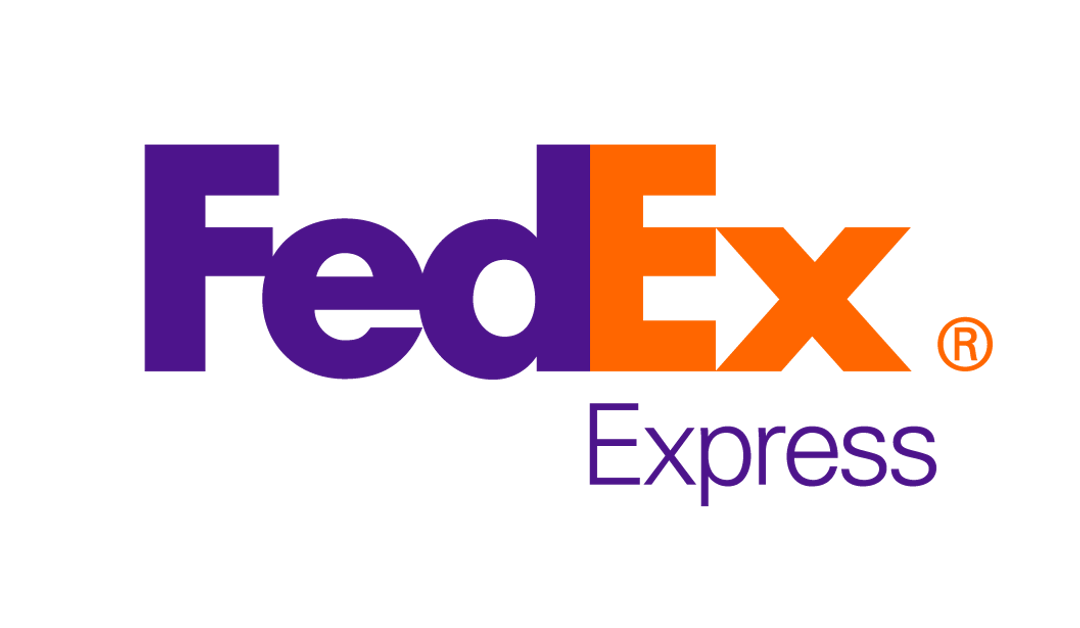 When you think of cross-country deliveries, it's hard not to think about FedEx. Designed by Lindon Leader, the FedEx logo is an award-winning design that expertly utilizes white space.
If you look closely between the letters E and X, you'll spot a white arrow. It stands for speed, accuracy, striving for perfection, and perseverance in achieving goals. What qualities could be more fitting for a trucking logo design?
Design your own trucking logo with our trucking logo maker to take your business to new vistas.
‍
18. Mechanic logos
Auto repair shops are booming businesses, but new shops have to fight fiercely with both existing and up-and-coming rivals. A mechanic's initial impression is crucial, so it's important that their logo be both memorable and eye-catching. These brands and their logos also have to reflect your brand's personality and message in a way that sets it apart from the competition.
‍AAMCO Transmissions and Total Car Care is one of the most trusted and recognized automotive brands in the country, specifically dealing with car repairs and maintenance. The logo is a beautiful mixture of red, white, and blue, an homage to the United States, where they provide services. The design utilizes 3D shading, making it pop effortlessly.
Fix yourself up with your very own mechanic logo with our mechanic logo maker.
‍
19. Gym logos
A good gym logo should convey the essence of the facility. Observing the business logo examples of other gyms might inspire you to develop your own, but do not ignore the design principles that will help you build the most effective logo.
The purpose of the logo is to capture and hold the attention of prospective customers. Gym icons are ideally unique and in keeping with the business name.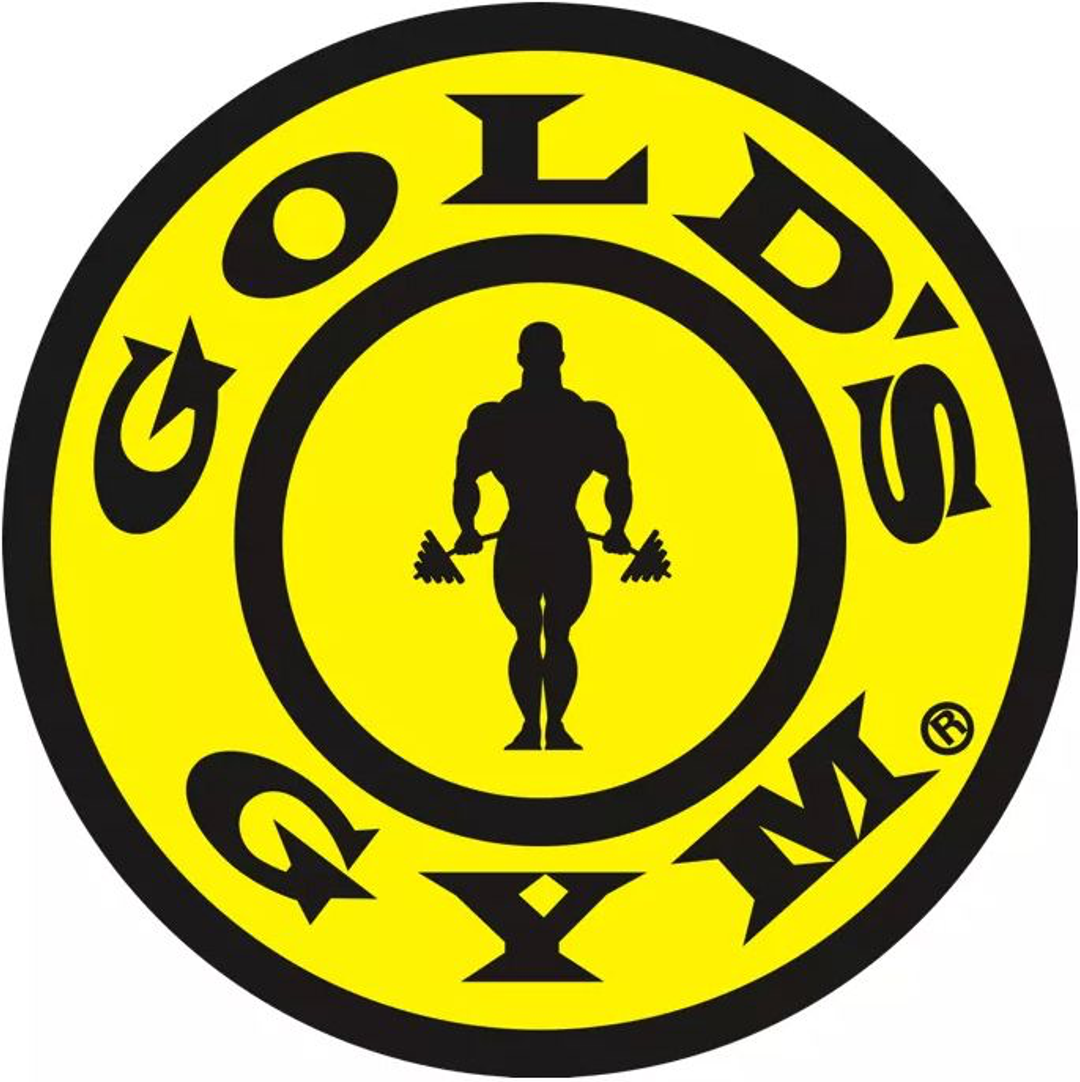 Gold's Gym does this well with an icon that almost everybody can recognize and associate with the brand. But how did it come to be? Once upon a time, Arnold Schwarzenegger, Ken Waller, and Ric Drasin went to lunch after a training session at Gold's Gym. Turns out, Drasin liked to doodle and drew the icon we know and love today on a restaurant napkin.
Gold's Gym decided to have it on their official logo, and the rest is history.
Design your very own gym logo with our gym logo maker. No heavy lifting involved, we promise.
‍
20. TikTok logos
TikTok is an entertainment app that, at first sight, seems merely like a venue for life hacks, dance videos, and comedy routines, but it also offers some lucrative business prospects. It's the hub of activity in today's new age, so there are plenty of chances for companies to interact with consumers in new ways.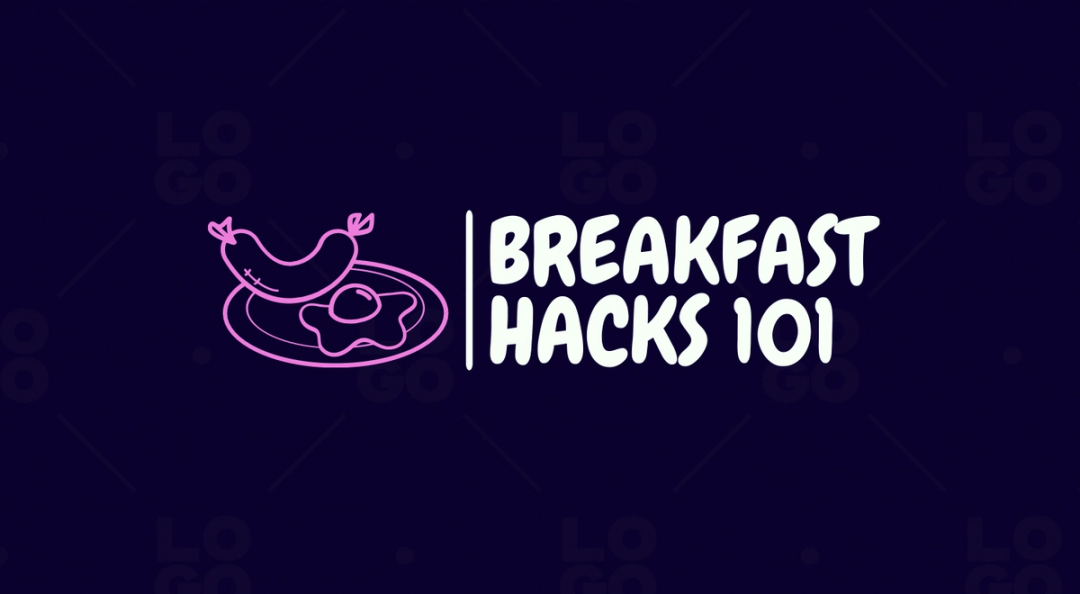 TikTok is the place where movements are born and spread like wildfire. Create a logo that represents your brand, whether it's in fashion, jewelry, brewing, or any other industry. The language of engagement on TikTok is authenticity. If you want your logo to stand out and be recognized, let your personality shine through.
Get with the times and design your own TikTok logo with our TikTok logo maker.
‍
21. Gaming logos
There has never been a better moment to be a gamer than now. The increasing visibility of e-sports and other international gaming tournaments is fueling the expansion of an already large sector. Having the appropriate brand behind you might help you skyrocket to the top of the gaming charts.

When you think of gaming, you can't help but think about Nintendo. Blessing us with classics like Super Mario, Animal Crossing, and Zelda, Nintendo is an industry giant with a penchant for quirky, timeless gaming experiences.
The company's success may be attributed in great part to the logo, which has a simple yet ingenious design. Nintendo improves consumer loyalty by using a reliable visual that is used across all of their platforms and games.
Ready to score some points? Design your own gaming logo with our gaming logo maker.
‍
22. Lawn care logos
Owning a lawn care business can be fun and profitable, but you'll need a strong logo to help you get there. Establish your credibility with a lawn care logo that both represents your expertise and the lawn services you offer.

Following their participation in TechStars in 2014, LawnStarter has grown to become the most well-known lawn care platform on the web. Its co-founder and chief marketing officer, Ryan Farley, is largely responsible for the company's meteoric rise to over 10,000 customers.
The LawnStarter logo is a refreshing back-to-basics visual with a wordmark in earthy green that communicates exactly what they do in a single glance.
Mow your way to success and design your own lawn care logo with our lawn care logo maker.
‍
23. Online store logos
Logos are the first impression potential clients will get of your online shop. Therefore, if the design is carried out properly, it may arouse the curiosity of anybody who sees it. It is an unspoken invitation to find out more about what you have to offer.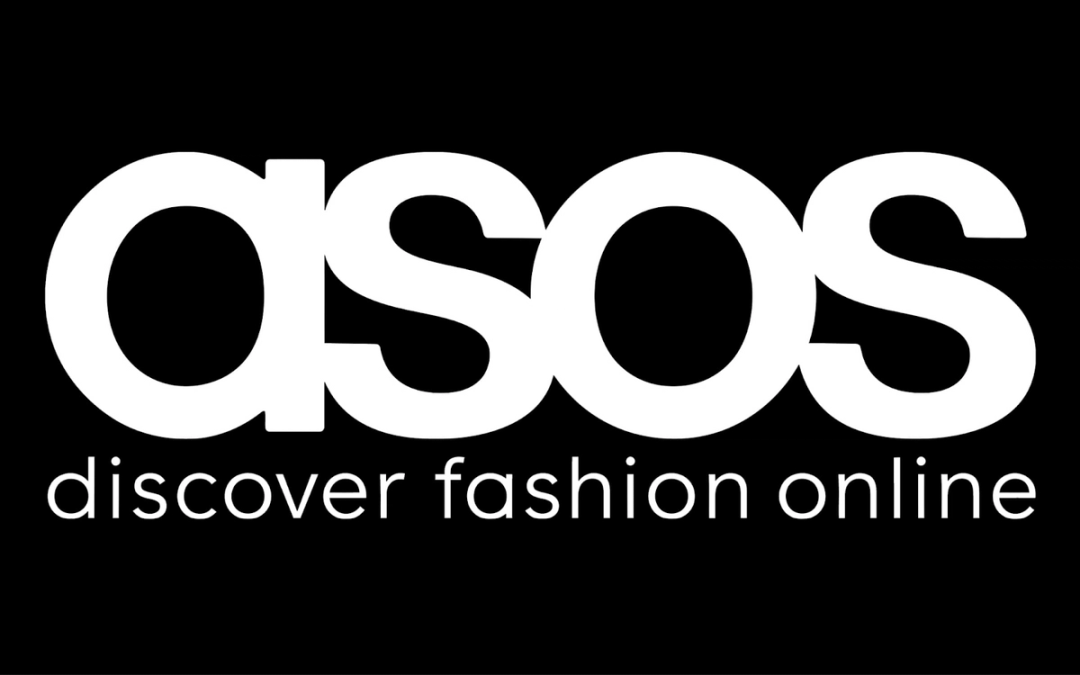 Asos does this fabulously with a modern design that leaves much to intrigue and imagination. The online shop's logotype is a strong sans-serif font, similar to the Helvetica Family typeface, rendered entirely in lowercase characters. The nameplate strikes a nice balance, and its sleek design exudes sophistication.
Design your very own online store logo with our online store logo maker. Even better, you don't have to pay a thing.
‍
24. Tech logos
The most effective business logo advertising examples in the IT industry usually use minimalistic, abstract images meant to express concepts like innovation and forward-thinking. In contrast, you may consider replacing your current symbol with one that better describes the features and benefits of the services you provide.
Because there are so many subsets within the technology industry, it's crucial to adopt a clean, minimalist aesthetic.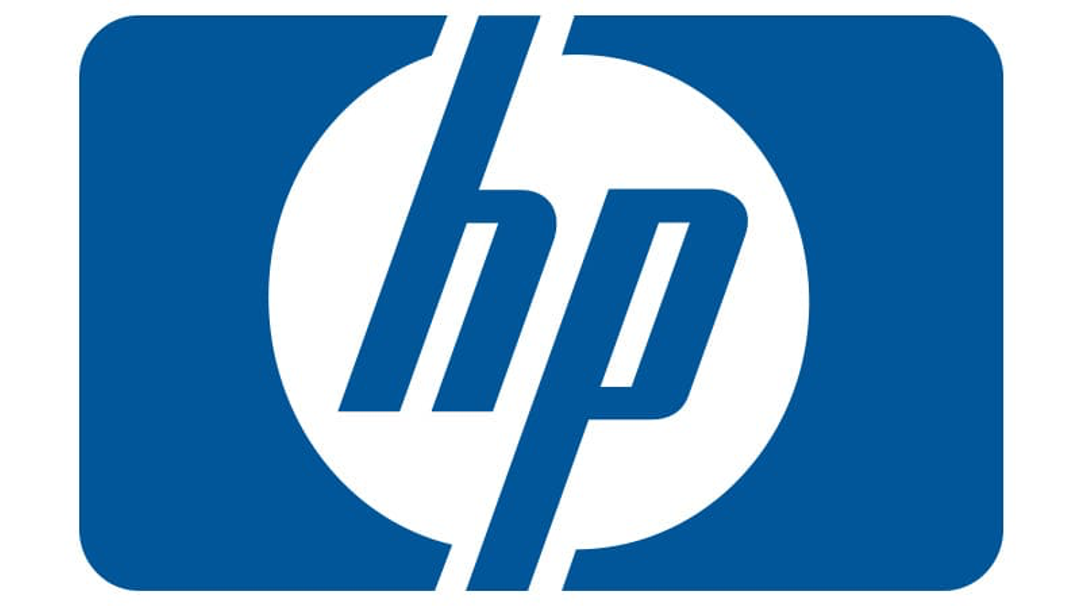 Take HP, for example. HP is a monogram used to refer to the original name of the company, Hewlett Packard. The iconic "HP" monogram has always been a part of the company's visual identity since the introduction of the first logo in 1939. Though the logo gained color and cleaner contours over the years, a minimalistic design was always maintained.
Beat the competition and design your own tech logo with our tech logo maker.
‍
25. Twitch streamer logos
Twitch is well worth your time and effort if you like live broadcasting, making connections, and expanding your audience. Twitch has experienced a massive surge in both its broadcasters and viewers in recent years, so integrating your business into the application may just do wonders for more exposure.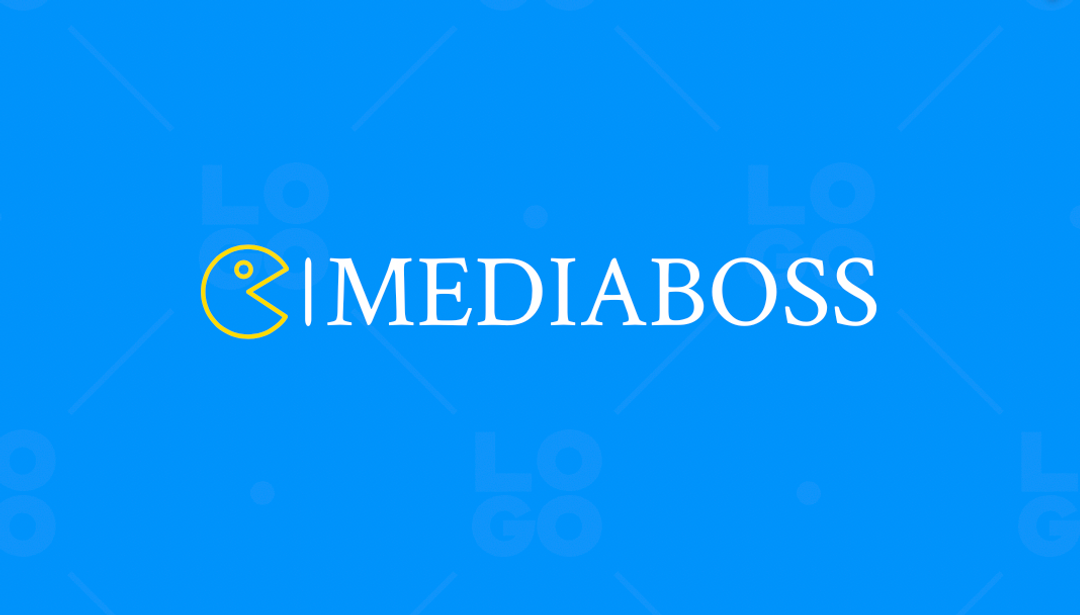 A logo that distinguishes you from other Twitch broadcasters is essential. Combining an eye-catching logo with high-quality videos will help you attract viewers to your Twitch channel and even land you some sweet sponsorship deals.
Design your very own Twitch logo with our Twitch streamer logo maker.
‍
26. Children logos
To be effective, a children logo must accomplish two goals at once: win over both children and their parents. A winning logo will speak to the adult buyer's sense of duty while also appealing to the young one's sense of wonder and playfulness.
A professional logo design is essential for any company catering to children, whether you're selling toys, crafts, or food, or even offering daycare services.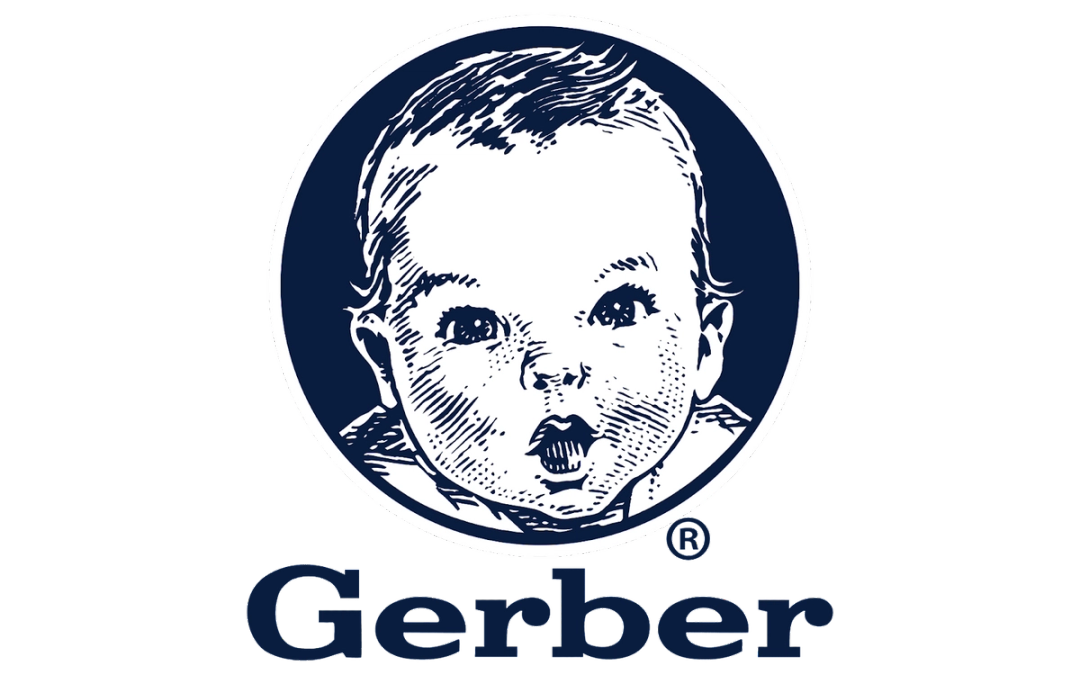 Gerber's emblem of an adorable baby was created in 1928, and it has not changed since, as it perfectly reflects the ideals, principles, and legacy of the company today. The logo consists of a dark blue wordmark and emblem. The inscription is done in a traditional serif style, which is delicate and long-lasting, just like the company's roots.
Make the kids smile and design your very own children logo with our children logo maker.
‍
27. Cross logos
In traditional analogies, a cross represents the Christian faith, but in a broad symbolic sense, crosses speak of spirituality and hope. The four points of a cross symbolize ego, nature, knowledge, and a superior force. Brands should consider a cross logo if they feel connected to a higher power or mission, whether it's religious or not.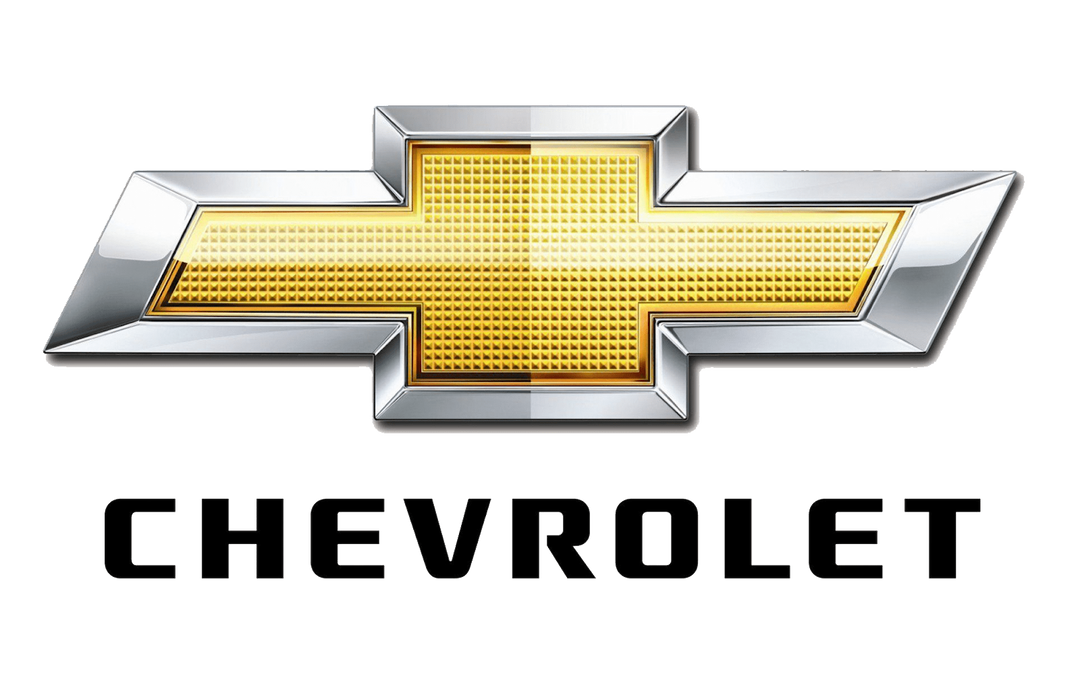 Chevrolet's cross emblem has long symbolized one of the most successful automobile businesses in history. It represents Chevy's tradition and ambition and has been used on models at Chevrolet dealerships since 1913. This is what it means to have a mission and stick with it—you may just stand the test of time.
Cross this off your list and design your own cross logo with our cross logo maker.
‍
28. Racing logos
There is a sizable market for racing-related products, as there is with any sport. This covers everything from apparel and accessories to furniture and toys. Your racing logo should be simple enough to be printed in a range of formats, including print and the web, because die-hard fans are going to want to wear or use your merch. Trust us on this!

The NASCAR logo is a colorful design with highly vivid, dynamic, and powerful hues like red, blue, and yellow. All of these colors represent the exhilarating, exciting, and amazing character of motorsport. The white tint of the NASCAR logo distinguishes it from other sports logo examples.
Race your way to the top and design your own racing logo with our racing logo maker.
‍
29. Pharmacy logos
You work in the pharmaceutical industry because you want to give your clients the tools they need to be happy and healthy. Whether you provide medicine or consultations, you're a problem-solver, and you need the right tools to tell people who you are as a business. One of them is a pharmacy logo.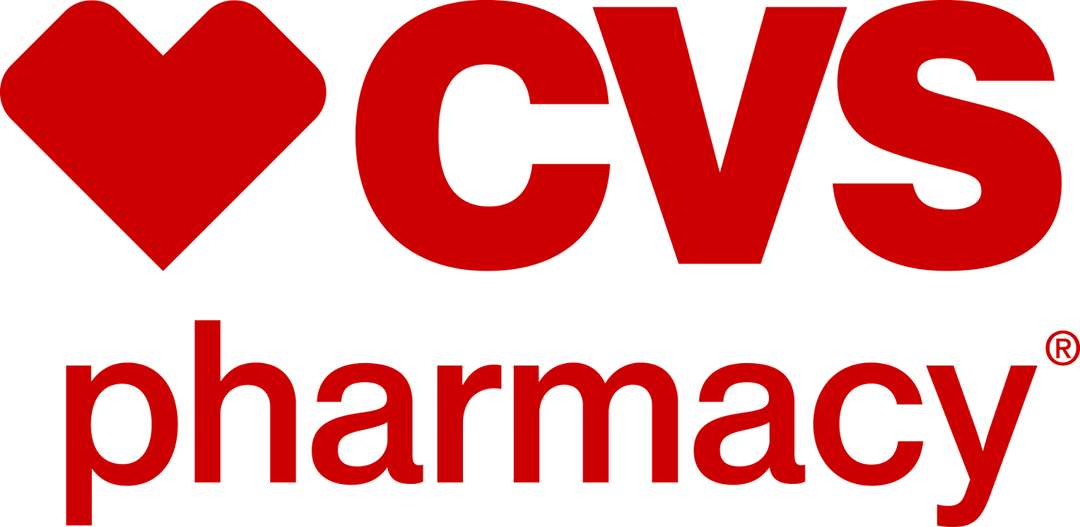 What better to use as an example than CVS Pharmacy? The CVS logo symbolizes the pharmacy's commitment to improving health care for individuals, organizations, and communities. The signature pointed heart was made with the company's mission in mind, and people of all ages and backgrounds can recognize it right away.
Brand the right way and design your own pharmacy logo with our pharmacy logo maker.
‍
30. Crafts logos
Crafters may think that a logo is unnecessary, that it is exclusively for large organizations or high-capital enterprises. However, the significance of a logo for a small firm cannot be overstated.
You will have an undisputed edge in your craft business, as logos provide a sense of trust. More often than not, trust is the main reason a customer would want to establish a connection with your brand.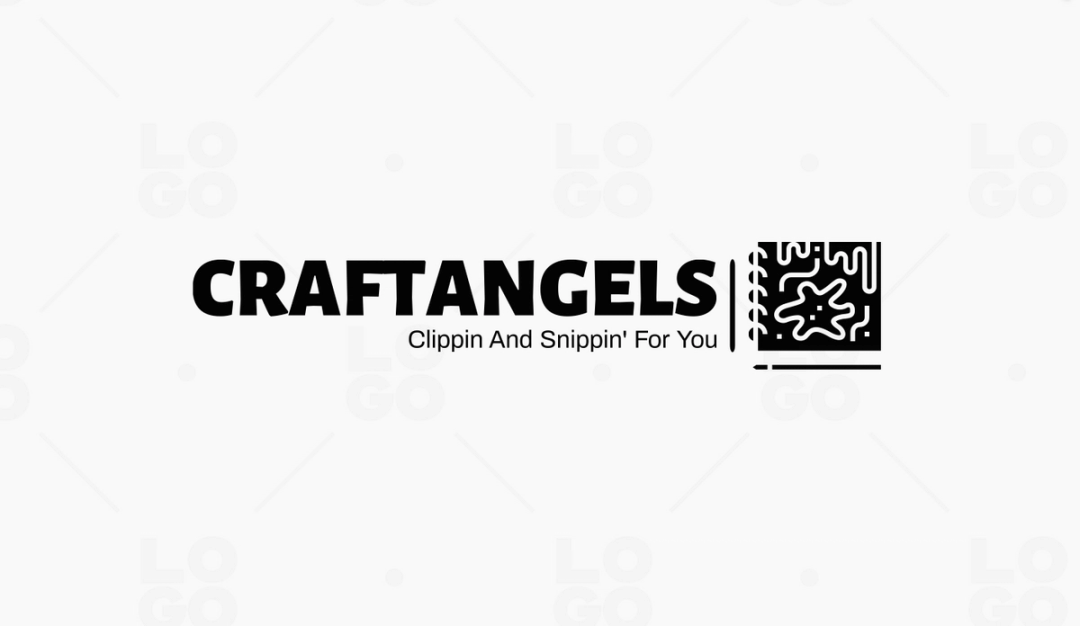 A crafts logo should be professional on all accounts, no matter how colorful or quirky your design is. If you want your audience to trust you and your services, you need to create a fun design that screams credibility. More importantly, it needs to capture your spirit as an artist.
Build your very own crafts logo with our crafts logo maker. You already have an eye for design, so why not use it for your logo?
‍
31. Open-source software logos
There is a wealth of free and open-source tools available to assist you as a web and graphic designer. Open-source is important because it is free and provides worldwide accessibility and support. In today's economic climate, open-source software is a fantastic source of flexibility and freedom.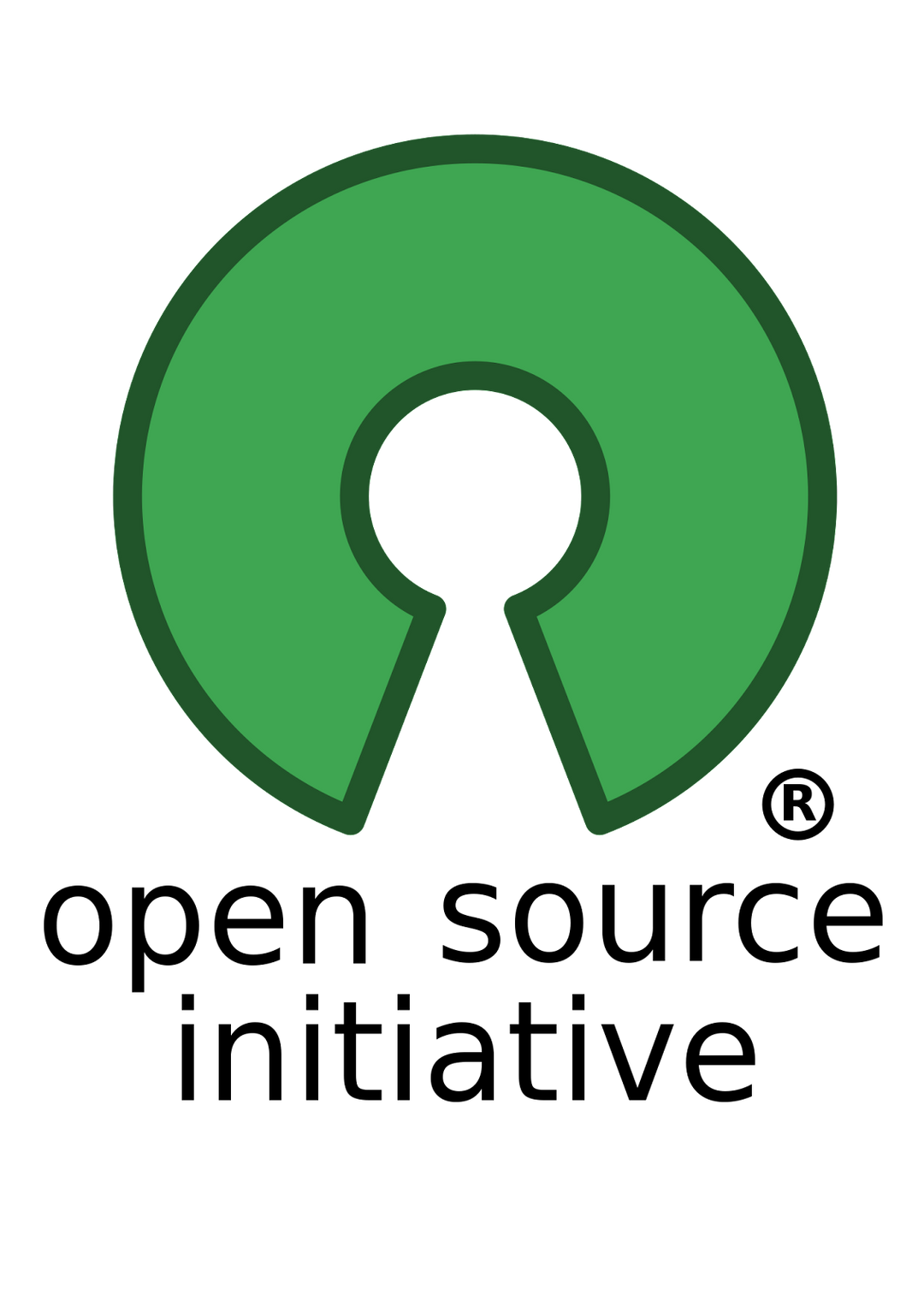 Based on the definition provided by the Open Source Initiative (OSI), open-source software is any program whose source code is made available to the public for examination and modification. The OSI logo is a wonderful symbolism for open-source software through its use of green, a brand color for expansion and growth.
Design your very own open-source software logo with our open source software logo maker.
‍
32. Boutique logos
Not every clothing company aspires to sell its wares on the runway, and not every entrepreneur has an interest in mass manufacturing for department stores. Handmade, high-quality boutique products are crucial to the beauty industry because of the exceptional care, attention to detail, and premium materials used in their production.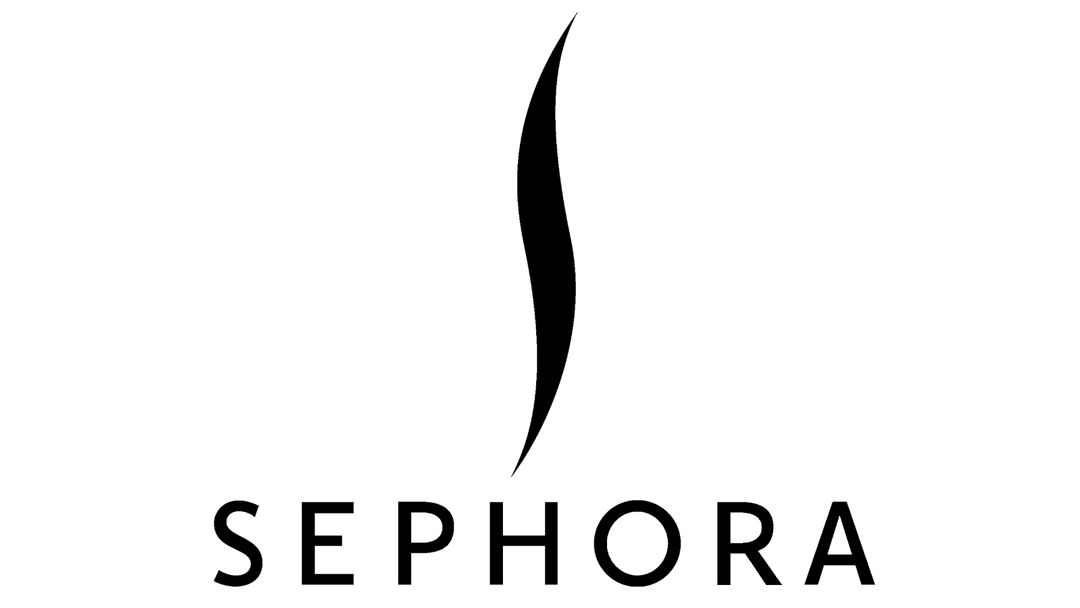 Although it does not seem to contain any beauty elements, the Sephora logo perfectly embodies the brand's style and ideals. It includes the brand name as a wordmark and a symbol, a black flame in the form of the letter "S" on a white backdrop. Sephora successfully captures its wide range of items by using an all-encompassing, modern design.
Design your own boutique logo with our boutique logo maker.
‍
33. Church logos
Religious symbols have been a component of Christianity since ancient times, from the ichthys to the cross. Current churches work hard to connect with their heritage while also reaching out to modern parishioners. This is where a church logo comes in to help.
There are as many approaches to logo design examples as there are to different beliefs. It's difficult to argue one logo as "better" than another. It's the ideal logo for you if it expresses the message of your values and mission in life.

Nature has always been a component of Christianity, and you can express a welcoming ambiance to your logo by invoking nature and aesthetically pleasing elements. After all, "God looked at all he had created, and found it very wonderful," so why shouldn't you?
Don't wait for the sixth day; create your own church logo with our church logo maker.
‍
34. Jewelry logos
Opening a jewelry box to uncover a beautiful new necklace or set of earrings is one of life's greatest pleasures. An eye-catching jewelry logo is essential for getting customers excited about your brand's jewelry before they even open the box.

Pandora is a shining example of a jewelry brand logo that never fails to impress. The "O" of the logotype is crowned with a decorative flourish, making it instantly recognizable. The crown symbolizes Pandora's commitment to providing only the finest, most authentic jewelry to its customers in the hopes that they will stand out from the crowd while wearing it.
Make your brand sparkle and design your own jewelry logo with our jewelry logo maker.
‍
35. PUBG logos
Shooter game PUBG pits players against one another in a large-scale "last man standing" deathmatch in which up to one hundred people compete. Players have the option of entering the match alone, as a partnership, or as a small team of up to four players.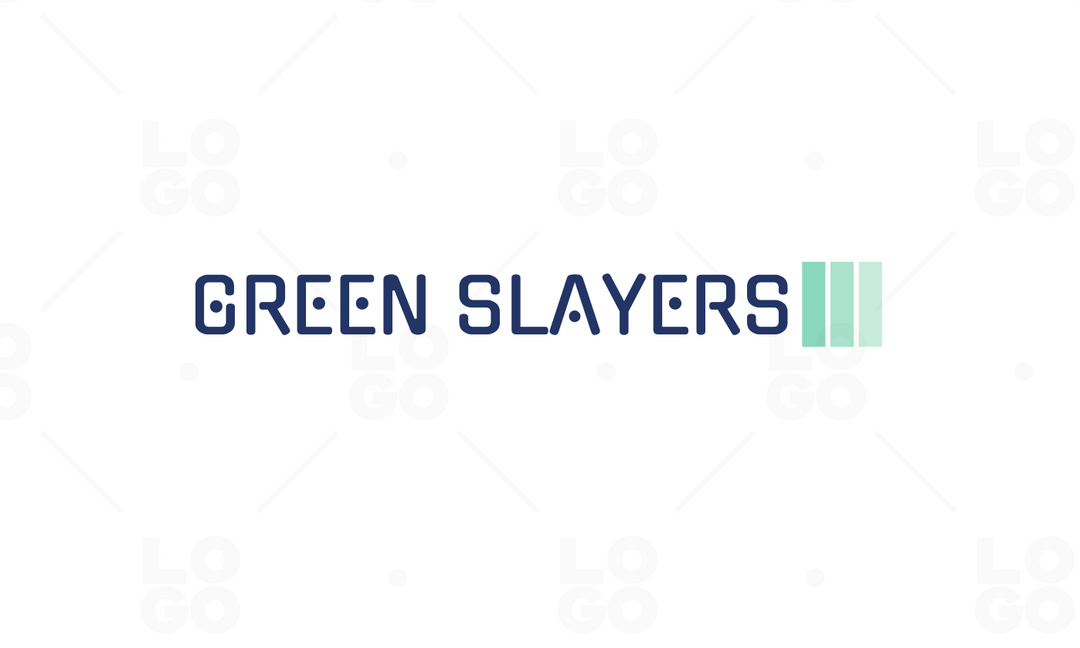 Everyone in the gaming community, whether they are e-sports players, content creators, or streamers, needs their own custom logo because in the gaming industry, your logo is like a trademark. PUBG is one of the most popular games in the industry, and if you want to be a part of it, you need to establish your own identity through your branding.
Let fellow gamers tremble in fear at the sight of your logo and design your PUBG logo with our PUBG logo maker.
‍
36. Coffee shop logos
A good cafe owner spends their time and energy perfecting the taste of their products, but an excellent cafe owner spends just as much time on marketing and branding efforts. A strong cafe logo can make your business more than just a hole in the wall in a small town. The logo is the face of your brand and will be what your customers think of when they think of your brand.
Depending on how your target audience responds to your logo, it might quickly become popular on Facebook, Instagram, and, in this day and age, TikTok. People love their coffee, and they will post pictures of it on a lazy Sunday morning.
The Starbucks logo is the ideal illustration of a design that sticks in the minds of viewers, and we're talking about logo advertising examples that go viral. Starbucks' famous twin-tailed siren emblem is a nod to Seattle and the ocean. The siren's hair is drawn to look like ocean waves to show how close Seattle is to the water.
Get your fix and design a cafe logo with our coffee shop logo maker.
‍
37. Realtor logos
The job of a realtor is more than facilitating the acquisition of homes and properties. You must build confidence with both your customers and the collaborating broker acting on behalf of the purchasers. Your brand has to be distinctive, expertly designed, and easily identifiable.

‍Sotheby's International Realty, a company founded on a commitment to reinventing the luxury real estate market, provides transforming experiences via a global network of outstanding agents. The brand's logo is as simple as it gets, which is the right choice for any up-and-coming business. Let your excellent service speak for you.
Design your very own realtor logo with our realtor logo maker.
‍
38. Icon logos
An icon in logo design is a representation of a powerful, universal concept or value that makes the brand instantly recognizable. It's a direct and assertive portrayal of a business. While an icon might take the form of an instantly recognized object, it's sometimes altered in an abstract manner to stand out.

Nike owns the playing field of powerful abstract logos that have gone the distance. It has become one of the most recognizable business logo examples in the world and the most valuable, having a value of over $30 billion. In Greek mythology, Nike is the winged goddess of victory, symbolizing the sound of speed, movement, power, and motivation.
Why is the icon so special? Nike achieved the perfect balance between abstract and crystal clear.
Be the next Swoosh icon and design your own icon logo with our icon logo maker.
‍
39. Aesthetic logos
Aesthetic logos perform well on major social media platforms like Instagram and Pinterest. If you run a business that is active on social media, getting on the aesthetic bandwagon may be a good way to enhance your shareability. You can truly bring your goods and services to life with an aesthetically pleasing logo design.

Earthy colors create a calming, yet professional effect for your aesthetic logo. Winston Flowers embodies this quality in their logo and icon with its laid-back, lost-in-a-flower-garden energy. A sophisticated and earthy design is a great start for an aesthetic logo to draw attention, especially when pastels and intricate elements are involved.
For example, a Fort Lauderdale florist might use a logo with a flower symbol to represent their business. The flower symbol would be recognizable to potential customers in the area and would help to create a positive association with the florist's brand.
Design your aesthetic logo with our aesthetic logo maker. Don't worry, it's easy on the eyes.
‍
40. Artist logos
Every artist should have a logo to brand their art business. An artist logo will show the world that you are a professional, as you have taken the time to design a logo for your beloved craft. Your logo should have the right style, colors, and font to clearly convey your message and your personal style.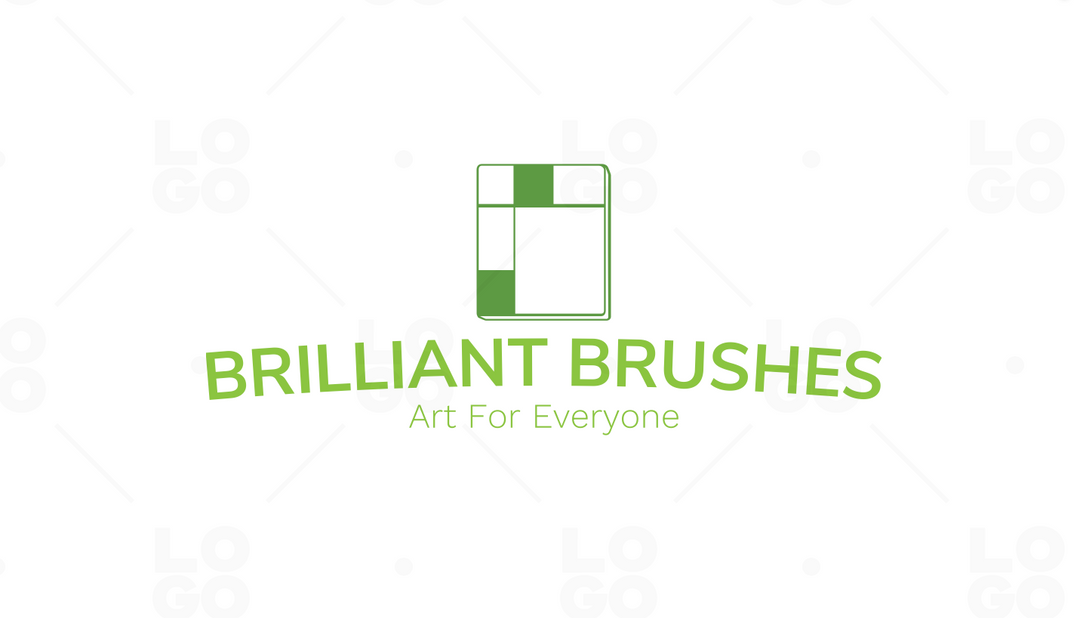 This is when creating a brand logo becomes quite subjective. Some artists like bright and strong colors, while others want a vintage aesthetic. There is no correct or incorrect response here. The ideal style is the manner in which you wish to convey your brand narrative. Who are you as an artist, and what would the answer look like in a visual? All logos in the world need to express a strong sentiment, and this is your opportunity as an artist to go all out.
Design your own artist logo with our artist logo maker. You got the goods, kid. Now, create a logo just as beautiful as your creations.
‍
41. Civil engineering logos
Civil engineering is a precise profession. With so much depending on the accuracy of your measurements and construction, you can't afford to have a thing out of place. However, before prospective customers can believe in your efforts, they must first trust your brand.
Showcase your commitment to perfection with an engineering logo that is as well-designed as the job you perform.

Gilbane Building Company offers complete worldwide construction and facility management services. Their customers expect them to create safe, quality projects that last the test of time, and it shows in their logo design. Using red and white is the perfect combination to express their dedication and passion for their services.
Start building your civil engineering logo with our civil engineering logo maker.
‍
42. Abstract logos
Describe the first thing that comes to mind when you hear the term "abstract." Squiggly lines? Deformed shapes? Confusion? These would be right answers, but abstract is so much more than what you see. It's about what lives between the lines.
In reality, most good company logos you see today are abstract designs. It's an excellent strategy for telling a story without saying too much.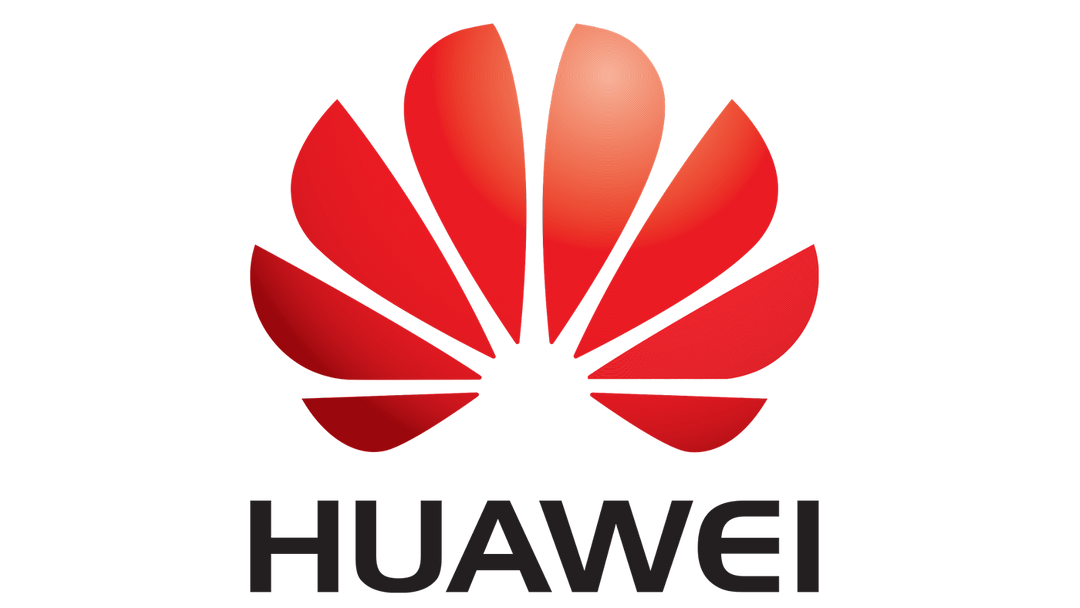 From the beams of the sun to the petals of a flower, Huawei's abstract logo represents the beginning of something new. Whether it is a new day or the bloom of fruitful efforts, Huawei captures the spirit of hope and optimism in their design, and these are qualities that seamlessly show in their innovative products.
Design your own abstract logo with our abstract logo maker.
‍
43. Crypto logos
Logos are crucial to businesses in all forms, sizes, and industries. In the crypto world, making sure a coin is appropriately branded is critical to gaining the confidence of investors and customers. Cryptocurrency logos aid in distinguishing one virtual currency from another. Today, there are over 1,800 cryptocurrencies, each with its own individual logo.
And the most famous one would be… drum roll, please:

Bitcoin is the most recognized and well-known cryptocurrency in the market today. The idea behind the logo was to create a symbol that people could duplicate accurately using exact sizes and ratios. The "B" is on an orange circle, which pretty much makes it look like a coin.
Design your own crypto logo with our crypto logo maker.
‍
44. Bicycle logos
The bicycle industry, believe it or not, is rife with competition. Many businesses might be competing with yours for customers that are interested in bicycles in the hopes of making a sale and gaining a devoted following of customers. However, drawing in customers with a striking bicycle logo may prove to be a fruitful advertising technique.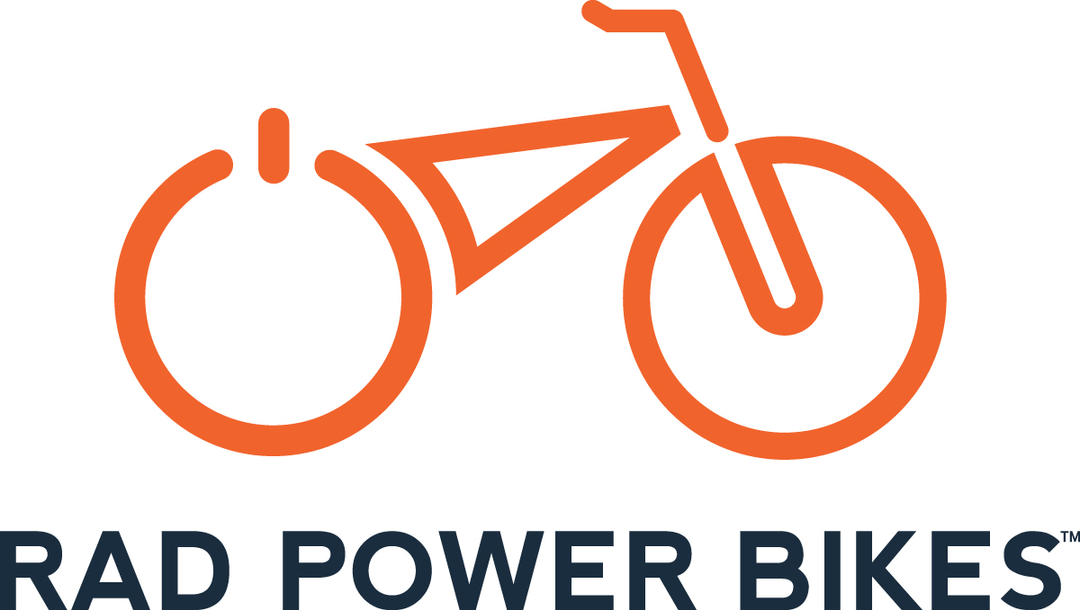 Rad Power Bikes is one of the most popular electric bicycle brands in North America, and their mission is to fully reshape the transportation landscape. It's a big undertaking, but it shows in their minimalist, simple logo. The brand utilizes geometric shapes in their logo, which represent efficiency and stability.
Cycle your way to success and design your own bicycle logo with our bicycle logo maker.
‍
45. Minimalist design logos
Trends and fads in design, particularly for businesses, may be misleading to customers. Some are helpful, while others could be ineffective and distracting. But there is one contemporary design trend that is potent enough to assist companies in fortifying their brands: minimalism.
Almost all the good company logos in the world use some kind of minimalism in their designs. For instance, a majority of individuals agree that the logos for Nike or Apple are not dull. They create powerful messages using simplicity and white space.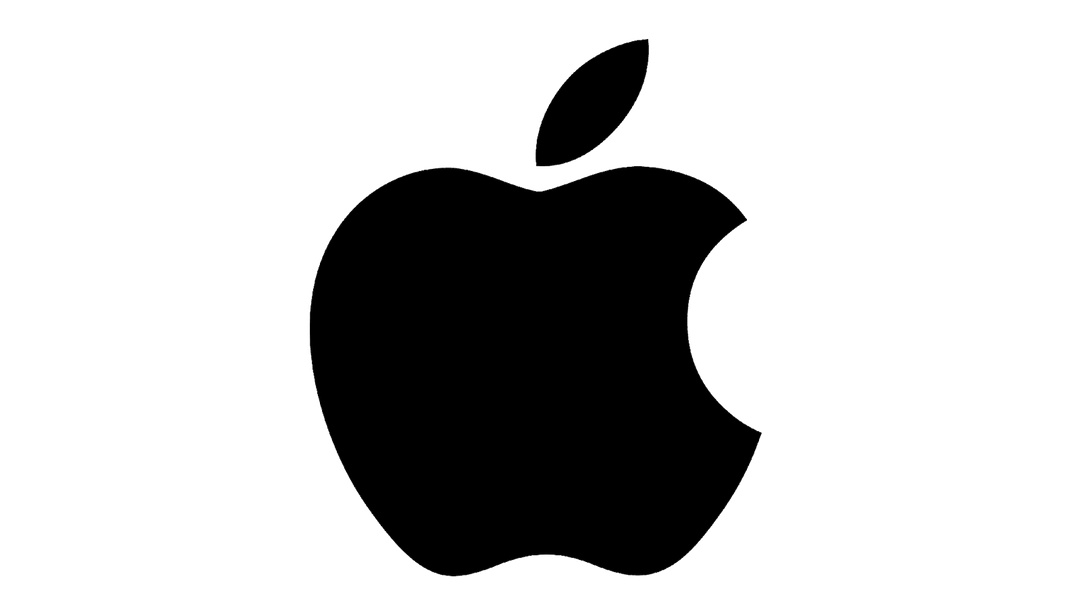 Good company logos are minimalism at their finest, and the Apple logo is a perfect example. The idea goes back to the time of Adam and Eve, who ate from the apple of knowledge. The logo suggests a human thirst for wisdom, and using Apple products would essentially help people quench this thirst by receiving knowledge through the devices. A powerful message with just an apple—that's how you do it.
Stick to the basics and design your own minimalist design with our minimalist logo maker.
‍
46. Crown logos
The crown, which is almost typically reserved for the highest-ranking members of society, historically signified the monarchy and the luxuries behind it. Crowns may have lost their significance as social identifiers, but the contemporary world has absorbed them as symbols of wealth and authority.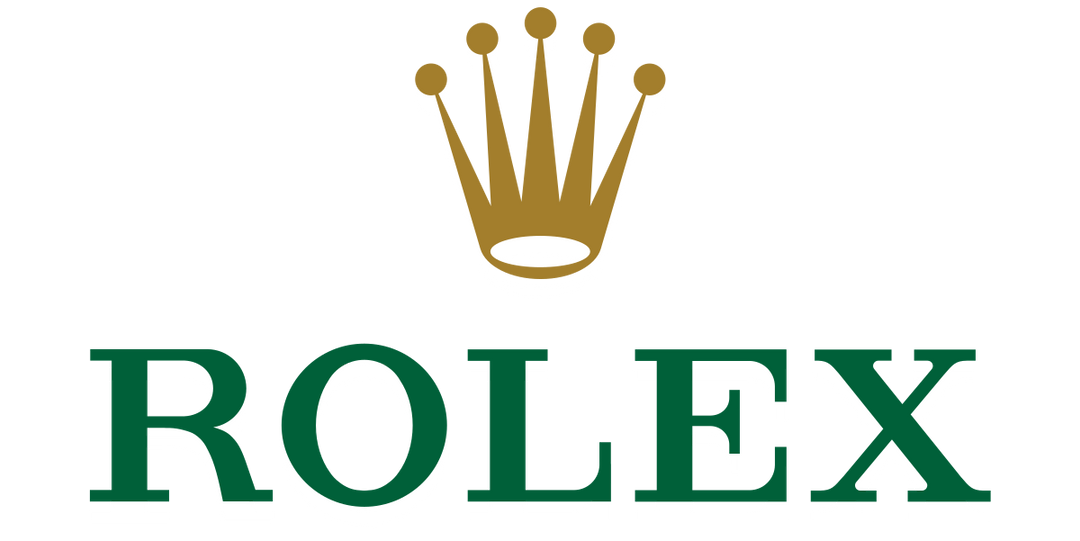 Rolex is at the highest rung of the luxury watch ladder, and owning one is considered to be a status symbol in today's time. The logo reflects the Rolex slogan "A Crown for Every Achievement," and the colors were selected to represent the brand's watchmaking expertise (gold) and wealth (green).
Choose a royal design and create your very own crown logo with our crown logo maker.
‍
47. Animation logos
Grab the popcorn! If you want to stand out in today's competitive media environment, you must have a blockbuster brand and an animation logo that tells us a substantial story about your business. Steal the spotlight with a design that is as striking as your concepts.

Who could forget Pixar's animated lamp? The name "Pixar" came from a made-up Spanish word that means "to make pictures." John Lasseter, who had been an animator at Disney, used technological advances to make short computer-animated films, one of which was Luxo Jr.
On Lasseter's desk at the time, a Luxo L-1 lamp was being used as a model for a computer depiction. As a result, he made the decision to transform the lamp into an animated, realistic figure, and Luxo Jr. was born. The short story in the animation is about a parent lamp who watches his child lamp play with a ball.
Design your own animation logo with our animation logo maker.
‍
Frequently asked questions about real life examples of logos
What are some commonly asked questions about business logo examples? Get your questions answered with these five FAQs.
1. What are examples of logos for businesses?
A logo is a distinctive sign or emblem representing a company, an organization, a publication, or a particular product. Logos of companies (like the "swoosh" for Nike or the "bitten apple" for Apple Inc.) are typically designed in a way that makes them instantly recognizable.
2. What are good company logos?
Good company logos are the ones that stand out from the crowd while also being relevant, useful, and straightforward in their designs. In most cases, the success of a logo rests on its ability to convey the concept or "meaning" behind it.
3. Why are business logo examples important?
An effective logo will do the following:
Attract attention
Make a positive first impression
Serve as the cornerstone of your brand identity
Be easily recognizable
Set you apart from the competition
Inspire customer loyalty
Establish credibility with your target demographic
4. Is a simple logo good?
In order to be truly memorable, a logo should be kept very simple. People are more likely to have faith in something they are familiar with, so it's important that they be able to readily identify and remember your logo. Complex logos may look great at first, but they make it more difficult for customers to learn them.
5. What is the best shape for a logo?
A square or rectangle could be the best option for your company's logo if you want something that looks authoritative and serious. You can put anything in a square, and it will act as a perfect frame for it. They serve as a visual focal point, directing attention to the most significant elements of your logo.
‍
Be one of the greats: Design your logo today
This list of logos can be your greatest inspiration to creating a design that lasts. Your logo is your chance to make a good first impression, so investing in it is worthwhile. If done effectively, it will be the driving force behind the success of your small business for years to come. These different brand logos are proof of that.
Ready to design your logo? Get started with our free logo maker: