Regardless of which industry you are working in, a website of a company has an incredible impact on its general performance. A website is considered one of the most important touchpoints in the customer's journey and affects directly whether they buy your products.
As you build your brand, there are several crucial elements that you can not ignore. Some are already familiar to you, but others need more research. It might take years of hard work to design a website. Understanding your struggle, we will be walking you through 7 crucial steps to facilitate and speed up the process of how to design a website from scratch.
5 Reasons You Need To Design A Website For Your Business
Some store owners postpone this task because they do not know how to design a website and do not want to spend more time and money. If you have the same concerns, here are some essential reasons why you should immediately design a website:
1. Branding
Having a website is an effective way to emphasize your brand image in customers' minds in a digital environment.
A full description of your brand history, inspirations, and unique selling points are expected to be shown on the website. Furthermore, brand updates and announcements also need to be officially published on the company's website for audiences to access.
Additionally, a website helps you increase business credibility. Even if your business already has a physical presence, a website that provides structured and high-quality materials will make it easier for customers to confirm the information and consider making purchase decisions.
2. Sales
A website has a powerful influence on business revenues. The existence of a website can increase your conversion rate.
For example, if your sales team does not have enough time to provide information about store locations or working hours, a website can help salespeople focus on more customized questions and increase productivity.
As mentioned above, a website plays an important role in the journey that customers approach your products. It's an opportunity for customers to find your brand on the Google search result pages. Depending on your rank on Google, customers can add your brand to their intended buying lists.
3. Credibility
First impressions are important, especially when the ultimate goal is to convince consumers to buy and return. 57% of people will never recommend a business with a poorly designed website. That's right! Unfortunately, people make judgments about your brand based on your website's appearance.
A poor website is the perception of an unreliable business.
Having an easy-to-use, professionally designed, and thorough website helps you easily convey to potential customers that you are, in fact, a reputable business. One that they should do business with because it has something great to offer, and your website communicates that.
4. 24-Hour Visibility
Let's face it—businesses are not active every hour of every day. Employees, even business owners, have to clock out eventually (and if you're not, you need to take a break!). You are not constantly on business mode, but your website is.

Unlike your business, which likely doesn't operate after-hours, your website stays open 24/7. For example, even when staff isn't available to interact with customers, having a customer support guide on your website gives them the answers they need.

It's also the point of contact and communication between you and your audience that strengthens your bond. If consumers can't connect with you through your website, where else?

5. Business Growth

Every business wants to expand themselves and bring in new and loyal customers. Having a website is the best strategy for this.

People spend an average of 45 seconds on a website, so you definitely want to use that time to your advantage.

Your website is the core of business success. It's where people find you, learn about you, and potentially trust you. When you construct it in a way that lets your brand shine, users may just see it for themselves and turn out as loyal customers. And where do they return to? Your website.

10 Steps To Design A Website From Scratch In 2022
Here are the ten essential steps to design a website from scratch that will get you the results you are looking for.
Step 1: Define Your Priorities

Whether you are creating a website for business, blogs or portfolios, defining your goals maximizes the benefits of your digital presence. Clarity of your objectives will help you shape and refine your brand identity, which helps you determine the assets and design effects to have on your website.

When you've narrowed down the mission of your website, you'll want to ensure it gets with your brand identity. This aspect surely impacts your website design, from the tone of your copy to the colors of your buttons. It should align with even the tiniest details.

Step 2: Research Your Competitors
This step is extremely important when you are totally new to website creation. There are no specific requirements when you design a website, but ideally, you should do extensive research on your competitors.
Yourcompetitors are working in the same industry as you are, and they have a similar target market. Learning about the competition can provide you with relevant ideas for your future website.
For more references, you can even check out the People Also Ask section on Google's search results pages. This gives you a sneak peek into what your audience wants to know, which essentially hands you more ideas for valuable and thorough content.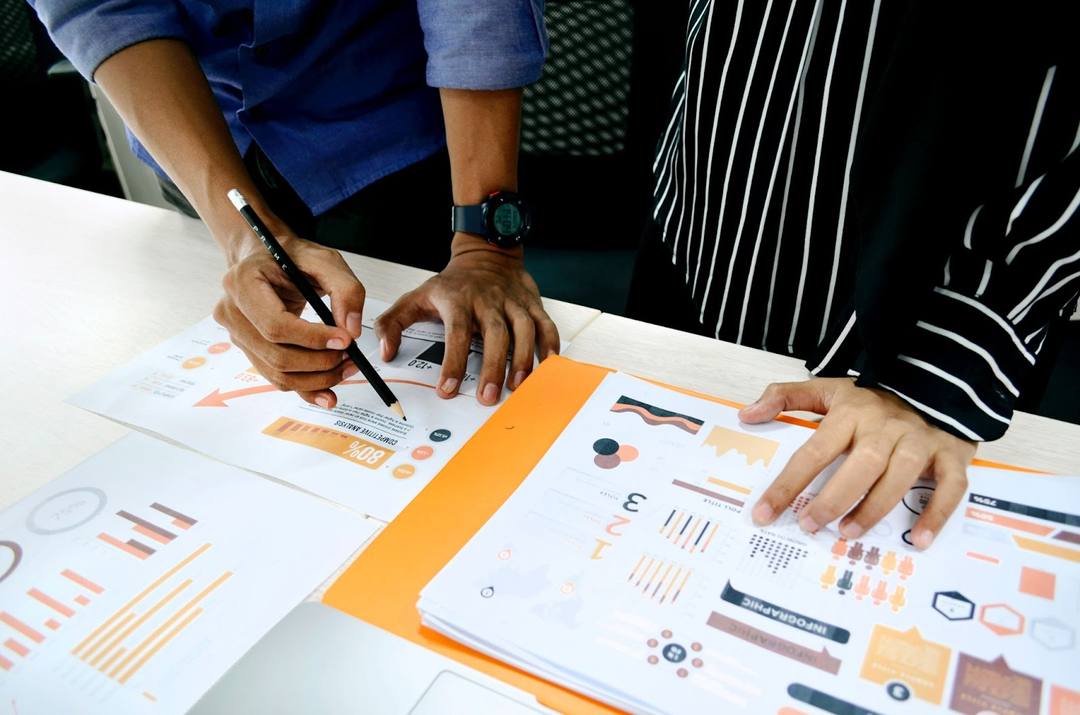 Researching from competitors gives you more insight into your target audience. Besides absorbing the strengths of their website, you also want to learn about their limitations and turn them into plus points when you design your website.
Remember to note down everything you can apply to your website and then move to the other steps.
Step 3: Explore And Sketch The Visual Content
The visual layout of your website is arguably the most important element. People have short attention spans! First impressions are everything, so you want to make it eye-catching and visually pleasing.

Take your time exploring your options before settling down with the design and visual imagery. Take a look at some professional website templates to get a grasp of the ones that fit your vision the most. You may even want to create a sketch to get a better understanding of your preferences.

A sketch should include the pages' layouts and the main purpose and theme of each page. Here are the four most common pages included in nearly every website:

Homepage: This is the most important part of your website, as it is the first page people see when they enter your site. As viewers have a habit of skimming some websites, make sure to invest enough time and effort on this page in order to stimulate further engagements from website visitors.

About Us page: This page is often underestimated and does not receive much attention compared to other selling pages. However, by containing the brand story and additional simple information such as locations or contacts, the "About Us" page gives customers feelings of trust and professionalism.

The product page: All the efforts of your marketing team are to lead customers to the product pages. Sometimes, customers already have the intention to purchase when visiting your site. Thus, provide them with beautiful pictures and descriptive information of the products on this page.

The blog: This page helps you show off your field of knowledge and prove your reliability to customers. However, maintaining a blog requires frequent postings and diversified content.

Step 4: Make Sure You Have Everything You Need
So you've taken a deep dive into your brand, done some research, and sketched ideas—now what? By now, you should have a solid grasp of what you want your website to be, look like, and cater for.
Before you go any further into the good stuff, it's time to assess whether you have everything you need. Revert back to your goals and ideas, and determine whether they suit the website's purpose.
What is the purpose of your website? Many store owners just want to create an online presence for their store. Thus, the website only acts as an exhibition of their product collection.
Meanwhile, other store owners create the website with more long-term company goals, such as generating organic traffic, showing authority, and establishing brand trust.
The website can also influence the owners' decisions of assigning its resources, whether the business needs a stable team or just hires contemporary freelancers. This brings you to an important step:
You need to decide whether you need a team of web developers to design a website. If website maintenance is of utmost importance to you, it is recommended that you should hire a full-fledged agile team from the beginning. Following this project management methodology allows them to adapt as requirements change and issues arise.
Startup businesses prefer full-stack developers whose abilities can satisfy both front-end and back-end website-building requirements. If you have little to no knowledge of website coding, it may be better to invest in hiring a specialist or a senior developer.
If you are considering hiring a web designer or developer, watch this short to video to ensure you're doing it right!
In the recruitment process, make sure to require your candidates to submit their portfolios so you can evaluate them based on their expertise and experience.
Apart from the details stated above, experts also suggest that having a logo can increase a website's impact.
A logo is one of the most important brand elements, as it stays with the business despite the market's ever-changing nature. Thus, not only does your logo have to be unique, but it also needs to have a timeless design. Plus, a good logo has the ability to reflect the story behind your brand.
If you have yet to have any ideas for your logo, you can get inspiration from these 8 famous logos and the story behind them.
Step 5: Choose And Register A Domain Name
It is important to consider the uniqueness of your domain name. Use a domain checker tool to see whether your preferred domain name is taken.

The domain name includes your website name and the extension. ".com" or ".org" are regarded as two popular extensions. Consider picking up local extensions such as "co.uk" for the UK or "de" for Germany in order to leverage the local SEO.

Besides the uniqueness, make sure the name is memorable, contains your brand name, and reflects what your business is selling.

Together with the domain name, if you do not choose a hosted platform, you have to buy a website hosting platform. For example, you can choose if you need a virtual server or a "dedicated hosting" plan for your website.
This helps your site connect to the Internet and increase its loading speed. Website hosting is like the house of your website. When customers enter the domain name, they will be directed to the hosting server of that website.

Step 6: Choose Your Website Builder Or Software

Choosing a website builder—where to start? You have a ton of options and each one comes with their own set of advantages.

You could choose something easy-going and user-friendly like Wix, or you can opt for a more sophisticated option like Squarespace. You can even compare Wix and Squarespace to see which of the two prove to be a better fit for you.

Your choice of website builder largely depends on your preferences, coding skills (or lack thereof), and budget. Research and trials helps a lot in this situation. In fact, many website builders and softwares offer free trials for anyone looking to determine whether the platform works for them.
If you possess coding skills, it makes sense that you would choose open-source platforms like WordPress or Magento to build your website. With their own features, users have as much freedom as possible to customize the website.
Here is a short yet helpful tutorial for choosing a website builder:
This step is regarded as the most complicated for a first-time website builder. If you have no coding knowledge, it is recommended to choose hosted platforms to simplify the entire process.
With hosted platforms, most eCommerce store owners place their trust in Shopify. Shopify is renowned for its ease of use and a variety of additional extensions, so it will be a great building block if you choose Shopify to be the home place of your store site.

Step 7: Start Customizing Your Website And Adding Content
You want your visitors to feel comfortable, and most important, welcome when they browse through your website. It's important to keep your site as clean and organized as possible. And to make it look that way, you need to think about hierarchy.
Hierarchy is one of the most fundamental principles of design. What is the most important aspect of your site that needs visibility and attention? Make it stand out by including eye-catching content on the parts of your website that people would most frequent.
Take note that people love to skim content (we've all done it!), so taking that into account, what kind of content can you include to make them stop in their tracks and dive further in the rabbit hole?
A website has must-have components, which need to be in-keeping with hierarchy. But there are also optional components that help your website stand out.
The outline above has provided you with must-have components, but these steps are some optional elements to include:
FAQs: As mentioned above, a website can reduce the workload of salespeople by explaining simple questions. Look for the most frequently asked questions and add the most detailed answers on the FAQs page.

Reviews and Testimonials: You can showcase positive feedback from your previous customers right here. Ideally, these reviews should include photos to increase credibility.

Navigation menu: This is to decide what to include in the menu of your homepage.

Social Media: Insert the links of your social media channels in the social bar to maximize your brand visibility across every touchpoint.

Additional integrations: There are several plugins that can assist you in managing the website, as well as your business situation. For example, Google Analytics is one of the most installed tools as it helps you track customers' demographics and their movements on the page.
At this step, the color palette and the main theme for your website should also be sorted out. Take time and consideration to have this step finalized because they make up the visual communication of your store. Consistency is fundamental. The text font, image, and other visual elements must tell the story of the brand. By doing so, you create a consistent connection with customers and deliver a thorough message.
Besides color consistency, there are other principles of effective visual communication you should consider.
Step 7: Pick The Right Fonts
Just like colors, fonts play a key role in evoking feelings. When choosing the best fonts for your website, there are several things to consider.
First, like all the other elements on your website, your font must match your branding.

You don't want to use a script font for a gym, or an outrageous font for a yoga studio. These little elements evoke an opposing message to what your brand is all about. You have to choose a font that sends the right message and communicates your business reliably.

Browse through different typefaces to find one that reflects your brand's unique personality, whether you're hip or contemporary or have a more traditional approach. There's a right font out there for you—that's a promise. You just have to take the time to find it.

The three primary types of fonts include:

Serif: These fonts with small line attached to the ends of each letter, giving them a sense of stability.
Sans serif: These fonts are the standard, block-like typography without small lines at the ends of each character for a more modern look.
Script: These fonts have an elegant feel to them, with each letter connecting fluidly from one to the other.

Whichever font you choose, it is imperative that it remains readable on both desktop and mobile devices. Again, this is crucial. You can have the best website in the world, but it won't mean anything if people don't understand the content. In addition, stay consistent throughout your website by using the same font pairings at all times.

Step 8: Optimize Your Website For SEO
Search engine optimization (SEO) is the practice of optimizing your site so pages can rank higher on search engine results. Now, you're launching a new website, you surely want people to see it. So, it's vital to set your website up for success so it can be acknowledged by Google.

The more exposure you get, the more likely that prospective customers will find your website and book your services or read your blog.
If SEO is unfamiliar to you, here is a brief description of what SEO is and how it works. SEO (Search Engine Optimization) will decide which ranks of your content posts will be in the Google results. The Google ranks immediately impact customers' purchasing decisions because they usually choose the first couple of articles after searching the keyword.
Thus, adapting to SEO will increase your brand's visibility to customers. If you are a SaaS business and have no idea how to optimize your website for search engines, it is advised to work with an experienced SaaS SEO agency that will guide you through the process and help you achieve better search engine rankings.
Here are several suggestions to improve the SEO for your new website:
Identify the right keywords: Think about customer behavior. What will they search about when facing a problem that needs answers? Use Ahrefs to check the keywords' search volumes, which is the number of people searching for that keyword.
Know where to place keywords: There are several important places you need to insert main keywords into, such as URL links, page titles, headings, and subheadings.
Provide valuable content: This is the key factor for the success of the entire website. The effort of SEO is wasted if the content is irrelevant and does not solve your customers' concerns.
You can even invest in some advanced SEO tools, 'cause a little help can take you pretty far. Ahrefs or SEMRush are great SEO tools that provide detailed analytics and information to take your SEO to the next level.
You'll get data like:
In-depth keyword analyses
Comparison of keywords ranking on Google
Backlink profiles of the competition
Insight into your best performing pages
Domain analyses
It may be worthwhile to take advantage of a paid SEO tool or a paid link prospecting tool so you can plan your next couple of steps in standing out and getting more business exposure.

Step 9: Proofread And Preview

Choose the "Preview" option to know what your website will look like when launched. You should especially double-check the contact form to avoid potentially dismissing any customer information.
Once confirming everything works well, click the "Publish" button to start increasing sales volume.
Step 10: Make Your Website Mobile-Friendly
Get this: Over 50% of internet use stems from cell phones and tablets. Everyone's on their phones. Because of this, Google has put up mobile-first indexing, which is a system in which search engines predominantly determine website rankings based on mobile websites, not desktops.

Knowing this, it's essential to invest some time into your mobile design. Why not provide a smoother and more intuitive user experience for smaller screens and people on the go?.

Your key priorities with mobile functions should be readability and navigation. You can even incorporate impressive mobile features like animation and an intuitive menu.

Let's put this way—you don't need to optimize your website for mobile. However, if you do, you take advantage of Google's preferential treatment and may even appear higher on the results page. It also gives you a boost of credibility because you took the time to make your business look professional on all mediums of communication.


Congratulations! You are now the owner of an awesome website!
Now, it's time to ask for feedback from the field experts. Place the web link in several eCommerce communities and wait for a couple of reviews from professionals and experts. Another source to take feedback from is your friends or colleagues. They may just give you a great evaluation that could be applied to customers' perspectives.
5 Ways To Improve Your Website's Performance
Don't stop just because the website exists. In order to achieve the ultimate goal (which is sales and revenues), you need to gain more knowledge and leverage of the website's functionalities.
1. Develop Your Style Guide
Though you have a color palette and some of the visual elements stated above, you still need to develop an official style guide for long-term usage. This guide not only helps your team follow the same style, but it also helps partners implement co-marketing activities with your brand.
An ideal style guide will include:
Color palette: This is a collection of colors to be used in every visual design of the brand. There are three main elements of a color palette: primary color palettes, secondary color palettes, and neutral colors. After identifying these three components, the brand should clarify where and how to use each color.
Graphics and icons: It is better to use self-designed graphics and icons in order to enhance brand trust. Graphics and icons are also generated from your color palette for a consistent brand identity.
Photos: Your images must support brand consistency and aesthetic taste. For nearly every website, photos are placed to reflect the product details and help customers "touch" the products without physical contact. Thus, photos must trigger both emotional and rational feelings in your customers.
2. Invest In Your Blog
A blog plays an important role in your website's visibility. Only when your content is really helpful will people trust you and form beliefs that your products can solve their problems. If you are new to blogging, these are several tips:
Identify Your Target Audience
This is an indispensable step for fresh bloggers. At this point, try to specify your customers' profiles as much as possible. If you already have an existing group of customers, take advantage of that data. Otherwise, conduct primary market research and draw conclusions from it.
Apart from customer personas, a customer journey with potential touchpoints is recommended to get deeper insights.
Look For Partnerships
This is a clever way to increase the credibility of your blog and your brand. Broadly speaking, two brands will cooperate to cross-promote their products and services.
Shortlist the potential brands that have a similar target audience to yours. Next, send a partnership proposal to them, which clarifies the benefits and duties of both parties. Once you get approvals, choose the blog topics and assign your team members to be in charge of it.
3. Embed Social Media Information
On your website, make sure to include channels from your social media pages, like Facebook posts, Tweets, Instagram photos, and more. Be sure to also add links and follow buttons to your social media profiles, so that visitors can share the informative and beautiful pages you now have on your website.

Your website is also a medium that helps you increase your social media footprint and gain more potential customers, who may ultimately transition into loyal customers.

4. Ensure It Looks Professional

Website design can either build or break down credibility. It's critical to make your website's design look professional so you don't risk turning potential customers away. If you're unsure about the design, consider hiring or consulting a professional designer for assistance.

It may seem like an unnecessary investment, but this one-time payment may pay off big time in the long run. Never skimp on your website's design.

5. Get Personal

Brick-and-mortar businesses heavily invest in their storefronts to represent their brand. Online businesses do the same with their website. In both scenarios, the aim is to spark a connection with onlookers and set the tone of their businesses to create a bond. And how do you do that? By getting personal.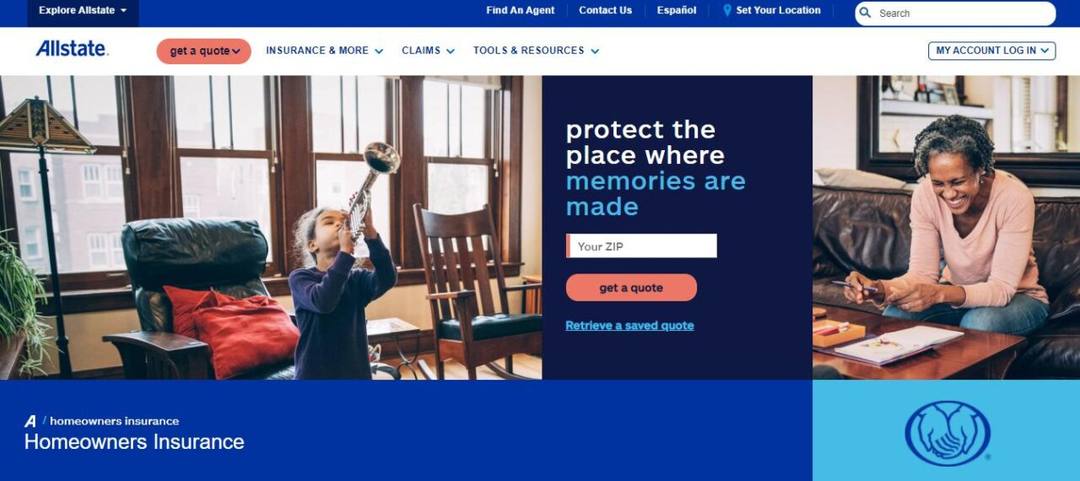 Your website isn't just for you; it's also for your audience. When you design a website from scratch, you are given an opportunity to set a foundation of trust. People need to feel welcome and secure on your site—what can you do or say to make that happen? For example, if you have a login page, you could implement multi-factor authentication using a tool like Descope.

To that end, your About Us page cannot be a dry block of text about your business. Tell your story. Talk about your team, your goals, your achievements, your appreciation, and your ultimate mission.

People trust businesses that resonate with them. Your website is the middle man of that connection.

Summary
Designing a website from scratch may not be easy, but its value absolutely deserves your efforts. The process is a little bit lengthy, so be patient, and your hard work will pay off. The good news is that there are many eCommerce platforms, as well as additional plugins, which soothe the website building process for newbies.
Ready to design your logo for your new website? Get started with our logo maker!
Ruby Ta is a Brand Executive at LitExtension. She is passionate about sharing knowledge and experience in the eCommerce and technology field. Find more of her articles on this blog.