The best web design websites are essential in making your pages function smoothly and efficiently. And it's absolutely worth taking the time to look into the best web design websites to make you and your business shine in the most suitable ways.
Even if the smallest design tool poses a slight advantage, that's still one step closer to the ideal website design. It might even save you some serious time and investment.

What Is A Web Design Website?
Website design is the process of building an attractive, user-friendly, and functional website for your visitors. This includes a number of aspects to consider, such as graphic design, templates, webpage layouts, and content pages.
A capable web design platform should offer sustainable elements for a website. It should also allow you to create and design a website in whatever way you want to. Yes, even if you don't feel like writing a single code!
There are some standard features that help with the user-friendliness of a web page, such as drag-and-drop components, gorgeous templates, relevant themes, and useful plugins to make the website more functional and streamlined.
At the same time, every website owner prioritizes different things. What works for one doesn't necessarily work for the other. Finding the best web design websites helps you make the right choice depending on the aspects that make them unique.
For example, if you need web design software that's perfect for beginners, then Wix may just give you everything you need. If you'd rather let your content be the star of the show, then WordPress is the best fit.
There is no one-size-fits-all here.
If you're new to web design, this might all come off as a little daunting, but don't spend another second worrying! With a little help and some research, you can make the best choice for yourself without looking back.
Speaking of help, let's dive into the five best web design sites depending on your business needs and priorities.

5 Best Web Design Websites That Change The Game
Choosing among the best web design websites must come down to which of them provides equal parts beauty, purpose, and functionality. You also want to figure out which platform serves as the best investment.
Let's see what each one has to offer.

1. Wix - The Best Choice For Beginners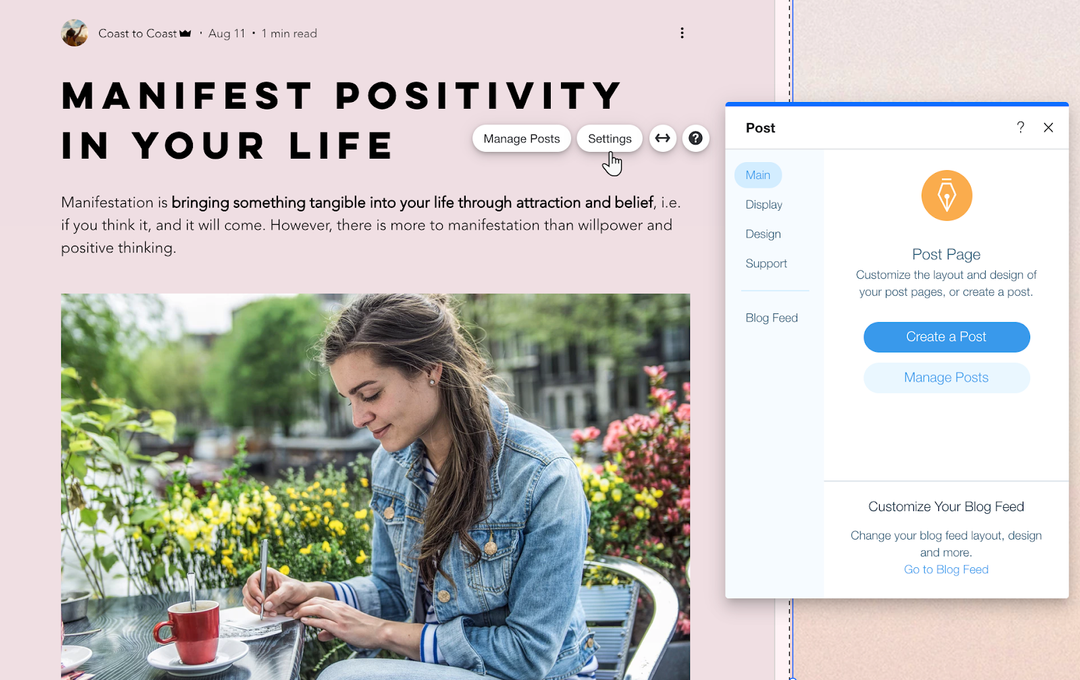 Wix packs a double whammy as a web builder and web design software. It's one of the most popular website builders of 2023, and for good reasons.
There are multiple tiers of payment options (yes, free is included), which you can upgrade at any time. For as little as $6, you get 3GB of storage space, 2GB of bandwidth, and a free domain for a year.
Reasonable? Check! What about the eye-catching assets? Wix offers over 800 beautiful templates for you to choose from, and you can conveniently personalize them with varying backgrounds, animations, social media buttons, image editing, and so much more.
Best of all, Wix is incredibly intuitive. The abundance of functional and beautiful features balanced with its simple nature makes Wix cracking software for all levels of ability.

2. Weebly - The ​​Best Choice For A Beautiful eCommerce Store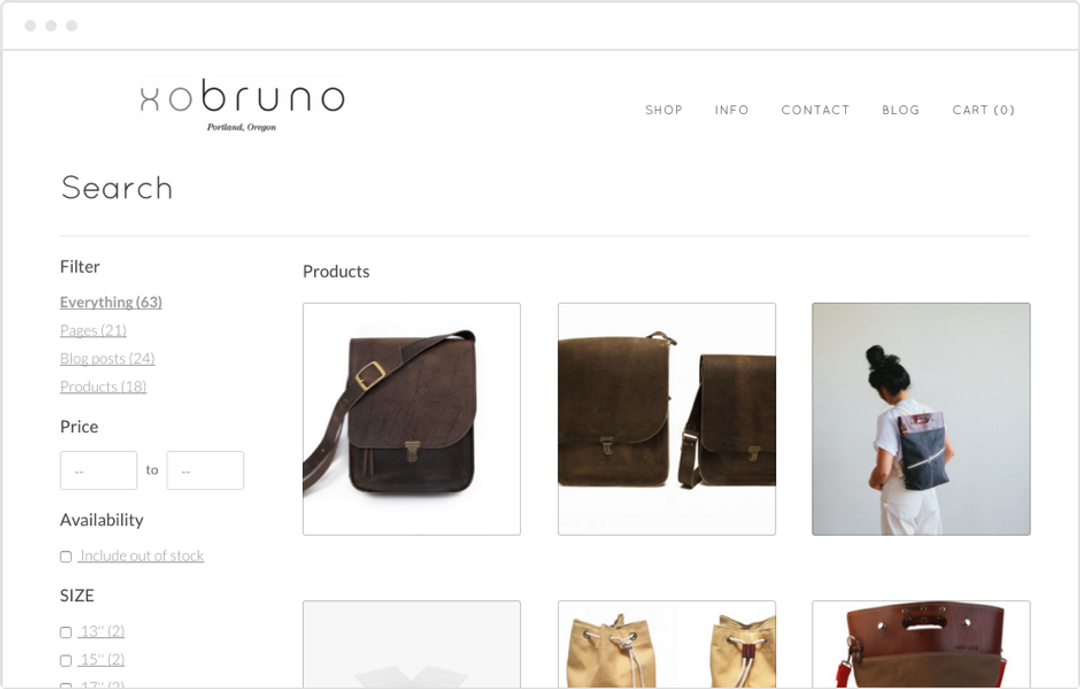 Weebly has been around for 16 years, so let's say it's pretty efficient. Their user-friendly templates and eCommerce capabilities are pretty outstanding.
If you have limited experience with coding (or just want nothing to do with it), Weebly is a great choice for you. It has a highly simple drag-and-drop function for website creation, which makes it super easy to build beautiful online stores.
Sometimes, with web design, less is more. With Weebly, less is more is the perfect adage to make the most simple designs look extremely sophisticated. The downside is that you'll only have so many templates and themes to choose from. On the bright side, they're all clean-looking and professional, so you still can't really go wrong. Quality over quantity, right?
Weebly also has a free version (yay!), but you will come across several restrictions. Luckily, the free trial does give you enough insight to determine whether the platform works for you. If you decide to go further, there are tiered payment options available depending on what you need.

3. Adobe XD - The Best Choice For Design Prototyping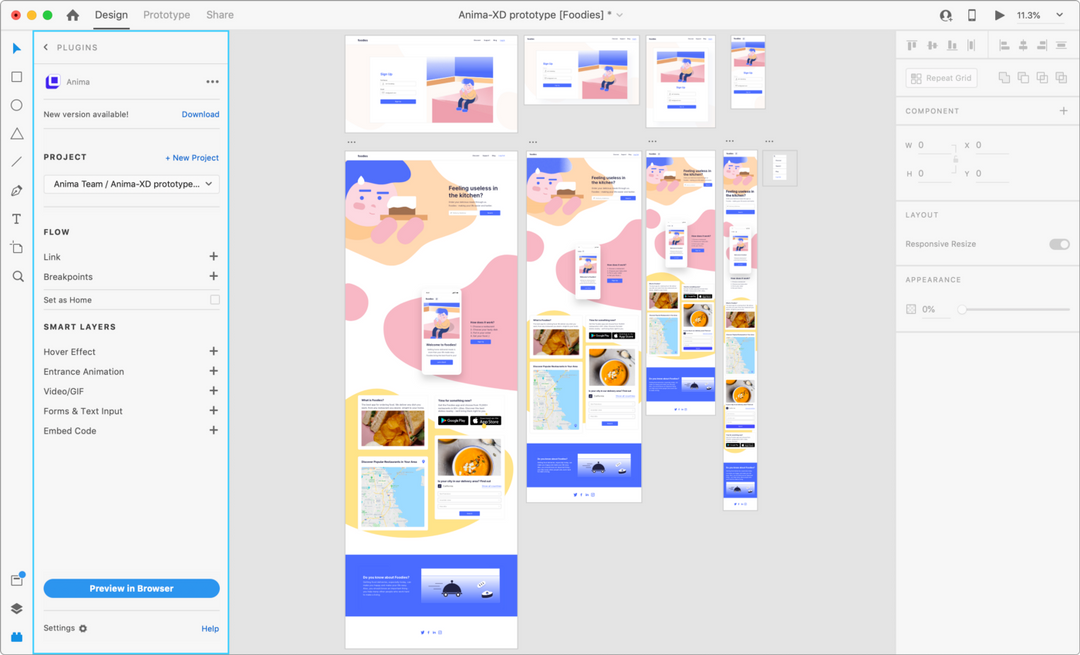 The battle to become the best UI design tool has been close-fought between Adobe XD, Sketch, and others scrapping it out on the field. But let's just put it out there: the effort Adobe has been exerting with XD makes it a fundamental creative software.
The vector-based tool is available for Windows (can't say the same for Sketch!) and Mac systems. How does the software provide for visual design, though? Well, you can conveniently import assets from Adobe Stock or Adobe Fonts with the help of tools like Photoshop and Illustrator. What a fun little family!
But here's where Adobe XD shines the brightest - it's the complete package with design prototyping. It's the best software for creating mockups and prototypes. With amazing features like Repeat Grid, voice triggers, auto-animation, a bunch of useful plugins, great collaboration tools, and so much more, you cannot go wrong.

4. Bootstrap - The Best Choice For Design Blueprinting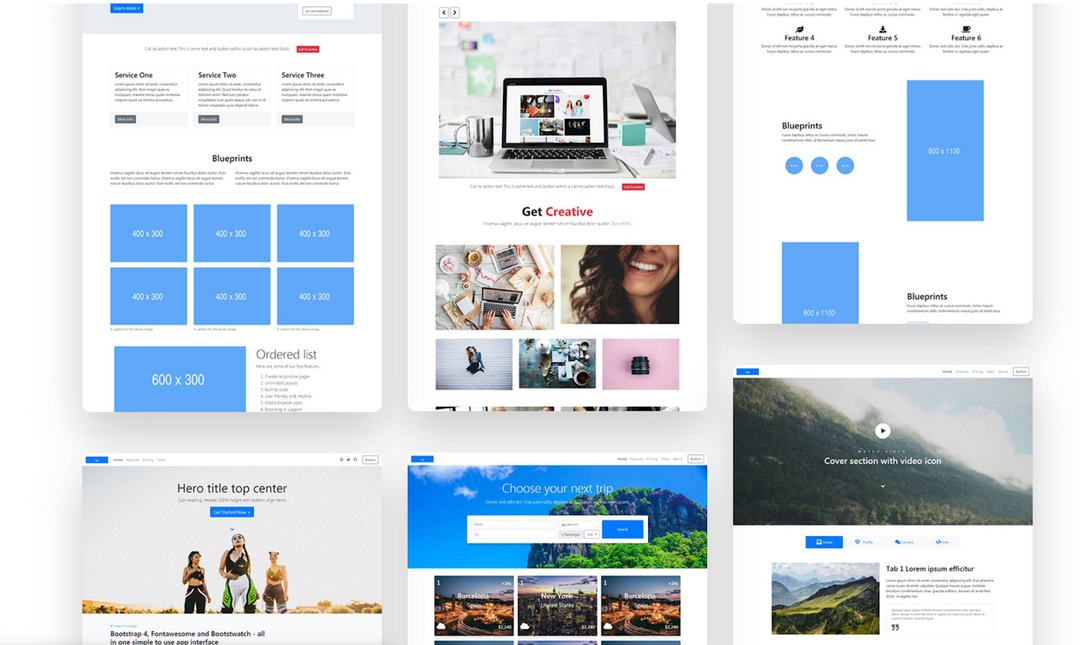 Ah, the age of web designers expected to write code to create functional websites is long gone. There are loads of frameworks out there that make designers' lives easier and help build consistent websites. And Bootstrap is one of the best.
Bootstrap was originally created by designers on Twitter for the sake of building consistency in web designs and functions. At its core, the software is a free and open-sourced tool that provides responsive website pages and wonderful sources of website design inspiration.
Bootstrap lets you use HTML and CSS templates for web-based content like pages, forms, buttons, and more. Most of all, it comes with excellent documentation and methodologies, so you will stay on course and with easy accessibility and helpful practices.

5. Pattern Lab - The Best Choice For Building Design Systems
Do you need a cohesive design system for your web work? Well, Pattern Lab is here for you, and it's here to stay. The platform is a front-end workshop environment that serves as your hub, helps you build, view reports, conduct tests, and showcases your UI capabilities. Oh, and it's totally free.
Pattern Lab is based on the concept of Atomic Design, which basically has to do with breaking down a website into its most basic components and then working your way up from the roots to create a wholesome website. Sounds complicated, but it's remarkably intuitive and extremely easy to get started with.
Take note, you don't actually build websites with Pattern Lab; you build components and design systems, which allow you to build prototypes and completed websites more quickly and consistently.

Conclusion
Congratulations, you've reached the end of the list!
All of the web design websites listed above have the potential to help you be more creative and productive at the same time. However, it's still important to do your research and trials. The majority of the software listed above has free versions for a reason!
It's only when you get hands-on with it that you figure out which of the best web design sites can truly help you.
Ready to design your logo? Get started with our free logo maker!