Web page design is one of the crucial elements of any online platform. It presents a frame of the project and enables visitors to interact with your product in a simple way.
Whether it's a blog, news site, social media platform or complex web app, the design will affect its performance.
If you're planning to make a website, you're in the right place, as this guide will mention some crucial points to consider for 2023.
It's what the others are already doing, and learning the essentials will help you create a good design right from the start.
Before going into more details, let's briefly mention web page design and why it's important.
What's Web Page Design?
People believe that web page design is how your website looks. While this is partially true, design plays a more important role in the process. It determines the user-friendliness of your platform. A great design creates a memorable impression and guides the user through your website effortlessly.
That's especially important for eCommerce websites, as the slightest design mistake can immediately lead to financial losses. For example, a poorly placed CTA might lead to lower conversions, resulting in poor sales.
Therefore, the definition of web page design is a bit different. It doesn't only refer to the looks of the site, but it's functionality too. The quality of structure of your web page makes your website inviting, easy to use, and memorable.
So before you start usability testing of your design, make sure that you've used elements your visitors are already familiar with. That's why following design trends is beneficial. You can make your platform user-friendly from the start, as you already know what your visitors expect to see.
Keep reading to see some of the trends that will help you hit the sweet spot with your visitors.
Understanding The Core Options
Even though designs go through change over time, they always belong to one of the following categories - they are static, dynamic and experimental designs. Each of these categories is actively used today but for different purposes. Let's dig a bit deeper.
Static
Static websites are widespread, as companies use them to serve information about the business to the public. It doesn't contain any complex menus and structures. They have a couple of pages to scroll to learn more about a business. It's a great way to present the team behind the company.
Dynamic
The biggest number of online websites is dynamic. Whether it's a portfolio website, an online publication or an eCommerce store, the web page design falls into the dynamic category. This design category keeps the visitor engaged by deploying different interactive elements. These are:
Parallax effect
Sliders and carousels
Hamburger buttons
Hover effects
and other elements.
The interactive elements keep the visitors engaged and help them navigate more efficiently throughout your platform.
Experimental
Experimental designs are there to make a lasting impression. They utilize the latest web technologies to showcase what is possible with a website design. While impressive, these designs are not the most optimal solutions because of their compatibility with other browsers and operating systems.
The perfect example is the Design With Love website, which features fantastic design. However, you'll need the latest computer and smartphone to run it smoothly. Technical requirements aside - this is a great way to showcase the utmost creativity and amaze your clients.
Once they land on the website, they can witness how creative you are. Experimental designs help creators stay on the cutting edge of the latest trends.
Play Along With Current Trends
Using design to express creativity and attract clients is one thing, but creating a functional design is entirely different. That's where keeping up with the current trends pays off. So if you're planning to start a SaaS site, deploy a web page design that customers expect to see.
The site's header should include a short menu with essential elements. The far-right side of the header needs a call to action and contact information. That way, the visitor immediately sees what they can do. No matter the webpage they are on, they always know how to get in touch.
You can use different elements for a dynamic website to say more about your product, what it is. Use your creativity with design to send different messages to your visitors. Take Shopify as an example. Once you land on the platform's website, you can immediately see what it is. The website's header contains all important elements with a call to action on the top right side.
The contrasting colors attract visitors ' attention as you start scrolling down, and the text pops up in white. Again, it quickly sums up what you can do with the platform, and it continues listing the features as you continue scrolling. In the end, you can see a compelling customer success story with another call to action to start using the website builder.
Explore what others are doing and follow similar design principles to stay competitive.
Using Colors To Stay Consistent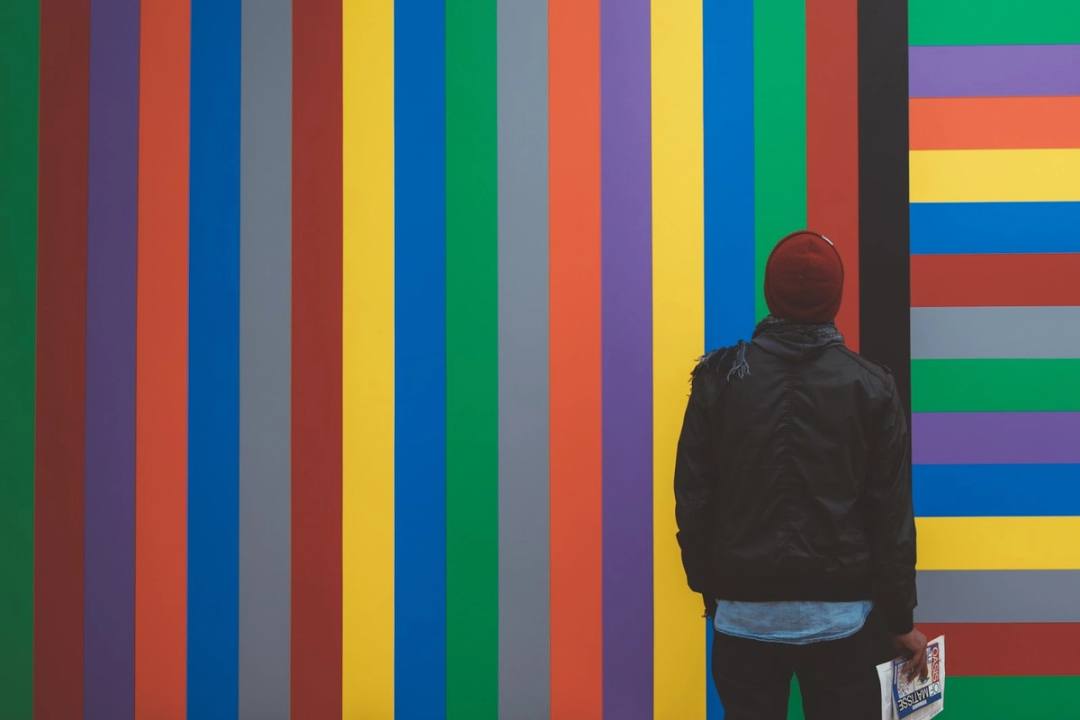 Consistency is essential for branding. It all begins with your logo design and the colors you use. Those colors need to be dominant throughout your website and marketing materials. So whenever people come across your brand, they'll start connecting a color with your brand.
Take Coca-Cola as an example. Regardless of the market, their website will likely feature the color red, which is now associated with the brand. On the other hand, when you look at Facebook, the color blue will dominate.
It's easy to conclude that every brand has some color they want customers to associate with them. The point is to use those colors wherever your brand appears. That goes for the website, ads and social media.
Therefore, opt for a color for your business that you think would sit well with your brand. Remember, different colors send different messages. They set the mood of your website's visitors. According to color psychology, blue, green and purple set a calm mood.
On the other hand, the color red leans towards excitement like yellow. These bright colors are eye-catching and will energize your visitors. Over time, as people get used to your brand's color, they will associate these feelings with it.
Introduce Typography That Sends The Message
Unique typography is a great way to make your brand stand out. It all comes down to how you want to look. It's good to create a captivating slogan that stays in visitors' minds. However, there are a couple of things to consider.
You need to use fonts from the same typeface. Combining numerous fonts in your web page design will confuse your visitors. Furthermore, if you're using fonts in your logo, keeping the same typeface throughout the site is a good idea. Consider using different fonts during the design process, and opt for one that says more about your brand.
Seamless Call To Action On Every Page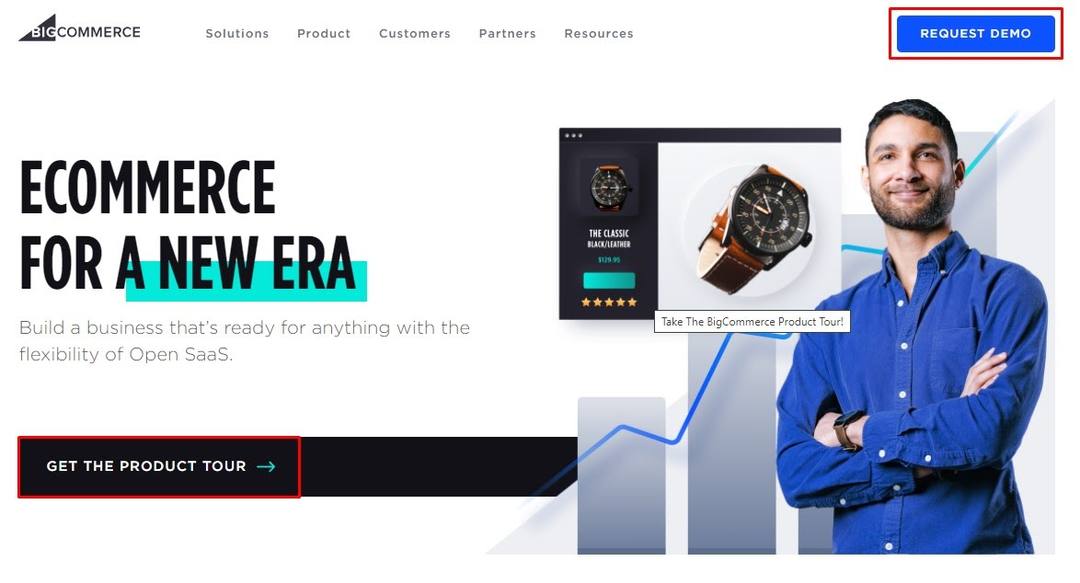 No matter how much traffic you can drive to your website, it's essential to point the visitors in some direction. That's why calls to action are so powerful. Every page on your website needs to include a call to action for optimal conversion rates. That's where various plugins and widgets can help out.
For example, if you implement a direct call widget on your website, you'll make it easy for your customers to get in touch with your customer support. No matter which page they are on, they can quickly reach out and get assistance. Using such design elements is great for eCommerce websites. Aside from using widgets, creating a straightforward call to action includes playing with typography and colors. Call to action buttons should contrast the background, so they're easily noticeable.
Take a look at BigCommerce's website, which has a clear call to action in the top right section in the header. As you keep scrolling the platform's home page, you see clear calls to action, which are in clear contrast with the white background.
You'll also notice a big, bold font that readers can easily see and get the message.
Use these examples as inspiration for your design efforts. Try implementing calls to action on different parts of the website to see whether they fit. Once the website goes live, consider implementing heatmaps to see how well your design converts customers.
You'll be surprised to learn how many improvements you'll be able to make.
Simplicity For A Better Experience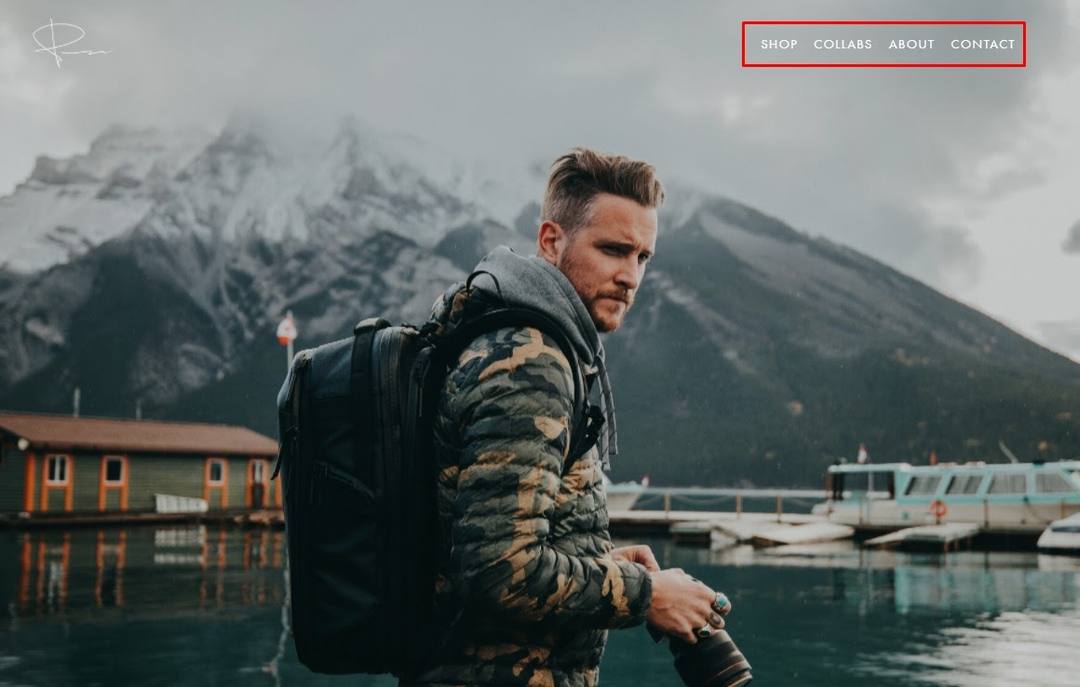 Simplicity lies in the quality of every good design. You want your visitors to immediately know what to do once they land on your home page. Don't use unnecessary elements to clutter the design of your website. Keep everything simple and easily visible.
Take Peter McKinnon's website, for example. YouTube influencer, photographer and videographer keeps things very simple. Once you land on his website, you can see amazing imagery, immediately showcasing the quality of his work.
What's more, there are no cluttering elements to confuse the visitors. The top right corner includes the link to his Lightroom presets shop. The white letters are easy to spot against the gray background from his photo. As you start scrolling the page, you can see what effects his presets can create and which of his images are on sale.
As you get to the bottom, there are only social media icons where you can follow him. A simple one-pager that tells a lot about the photographer and includes the right calls to action. The website is as simple as it can get without cluttering elements.
6 Web Page Design Templates That Radiate Professionalism
Have you ever stared at an overwhelmingly vast collection of web page design templates and wondered, "How the heck do I choose one?"

And it doesn't help that the more templates you see, the more they start to look alike, which ends up with you missing those little nuances that make them special.

It's common to feel buried by your template options, but it can also be fun when your selection is limited to the best of the best. Saves you time, doesn't it?

Though you can choose a web page design template easily when your options are limited, you also want to make the right choice for you. What works for one business won't necessarily work for yours. The right template for you depends on your industry, needs, and priorities.

Tips For Choosing The Right Web Page Design Template

How do you select the right web page design template for your needs? These tips can help:

Be Clear With The Type Of Website You Want To Build

What is your niche? Do you want to showcase your photography portfolio? Do you want to create an informative blog with engaging content? Are you trying to put up an eCommerce store to sell products? Understanding your goals is massively connected to the template you choose.

Find The Right Balance Between Functionality And Beauty

For example, if you're putting up an eCommerce store, you want your website to contain stunning imagery of your products, but you also want your customers to complete transactions conveniently. One without the other restricts your website from reaching its full potential.

Work Within The Limitations Of Your Budget

Choosing a web page design template can be fun, but you don't want to go overboard with the prices, especially since starting a business in itself isn't the cheapest endeavor. You'll be happy to know that there are a bunch of cost-efficient template options out there, and you'll soon be reading about some of them below!

Sorting through hundreds of thousands of web page design templates isn't inviting, but these tips can hopefully break the choices down for you.

Now, let's take a look at some of the best web page design templates out there that help you express your professionalism and creativity.

6 Professional Web Page Design Templates To Choose From

These web page design templates are designed for WordPress, Adobe Muse, and HTML5. Read up on their benefits, impacts, and pricing below, and you'll surely find the ideal template for your next project.

1. Zeen (WordPress)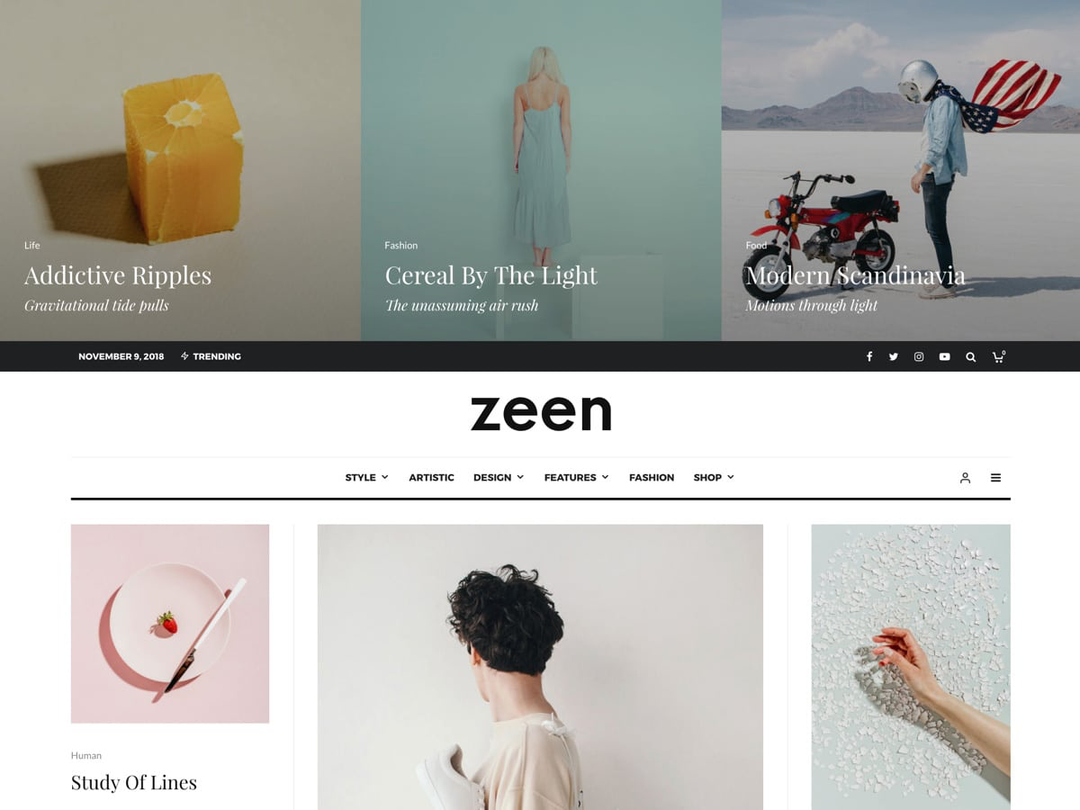 Zeen is a highly favored WordPress theme that gives you a magazine-like web page (hence the name) for aesthetically pleasing and newsworthy content. You have access to dark mode varieties and gradient visuals, so you just know the attraction aspect is sound. What about functionality?

The template comes with a bunch of useful features, like voice search functions and compatibility with other services, such as MailChimp, to get your content more visibility. Zeen is a great choice if you're keen on sharing entertaining information with a modern visual twist.

Price: $59

2. NOHO (Adobe Muse)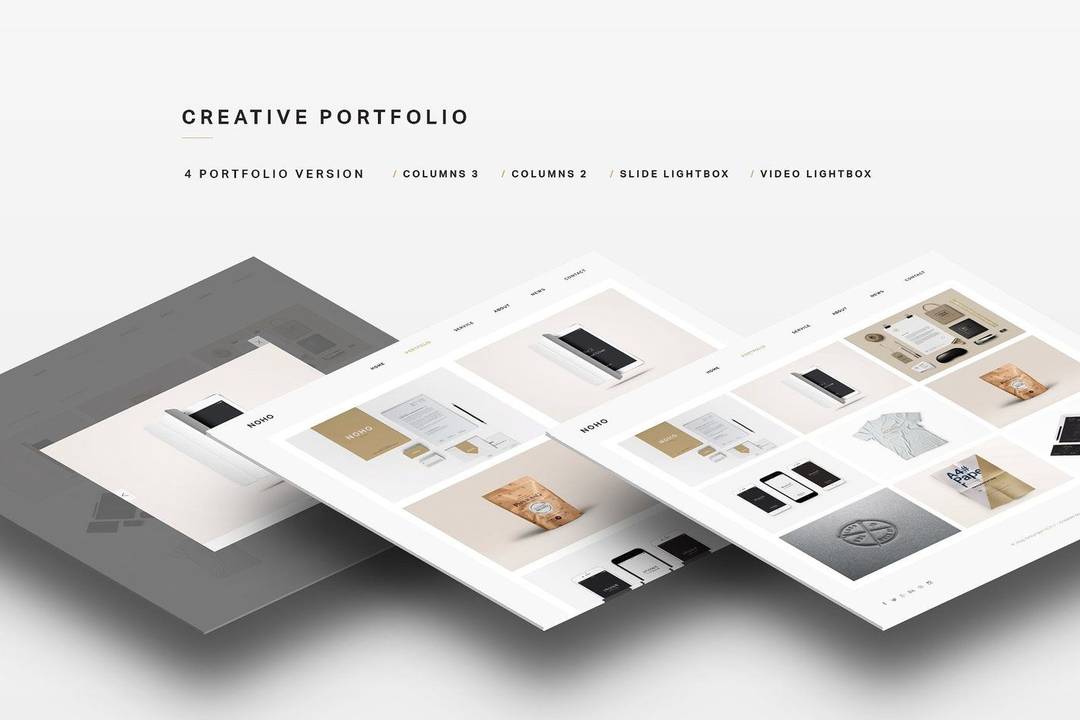 Are you a creative looking to showcase your expertise? Then, Adobe Muse's NOHO is designed specifically for you. NOHO is an easily customizable template that enables you to get your portfolio up and running in the most professional way possible. Get your beautiful imagery out there for the world to see!

And don't you even worry about any mishaps with the web page design for mobiles, tablets, and more. NOHO displays beautifully on desktop, tablets, and mobile phones with multiple layouts to choose from. Speaking of diverse features, you also have access to CSS rollover effects and image sliders.

With NOHO, you get a clean and classy web page design. Nothing gets lost in translation.

Price: $22

3. Rhythm (HTML5)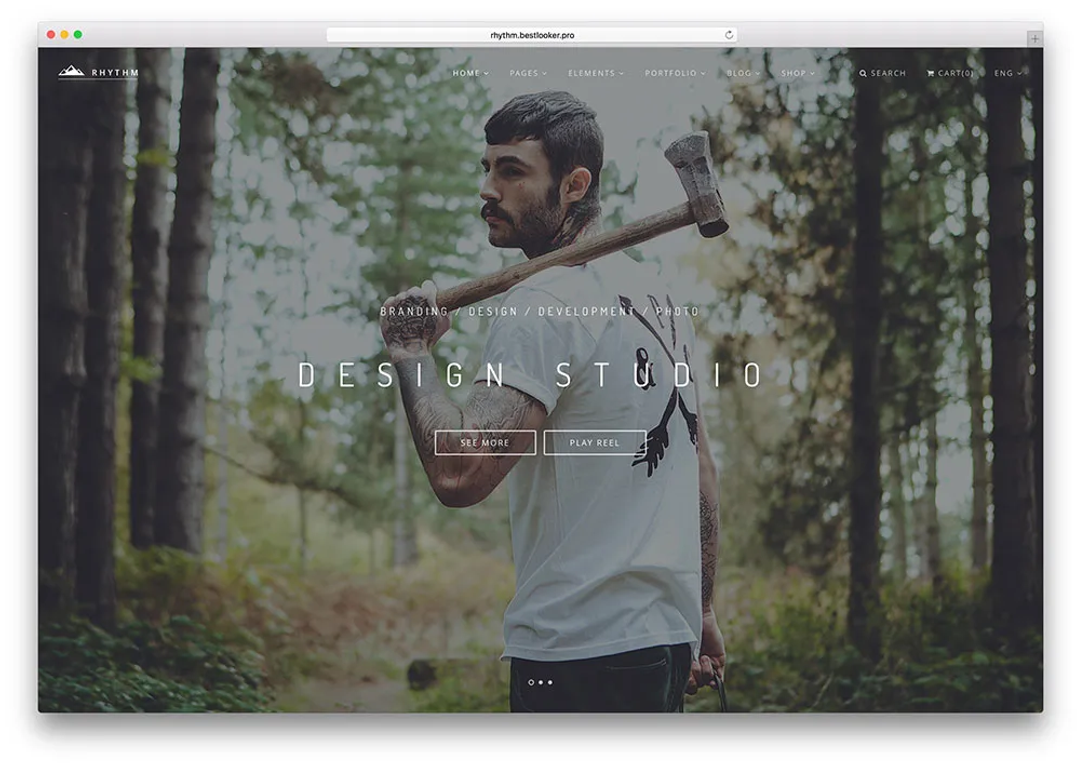 One of the most important aspects of a web page design is responsiveness. In fact, 73.1% of web designers believe that a non-responsive design is the main reason visitors leave a website. Here's some good news: the Rhythm template avoids this problem completely.

Rhythm is a fully responsive HTML5 template powered by Bootstrap, which is renowned for its responsive designs. But wait, there's more. You'll also get 50 built-in demo sites to work with, 40 portfolio pages, customizable backgrounds, gorgeous color schemes, and smooth animation options. Here's the best part:

Price: $17

4. Jupiter (WordPress)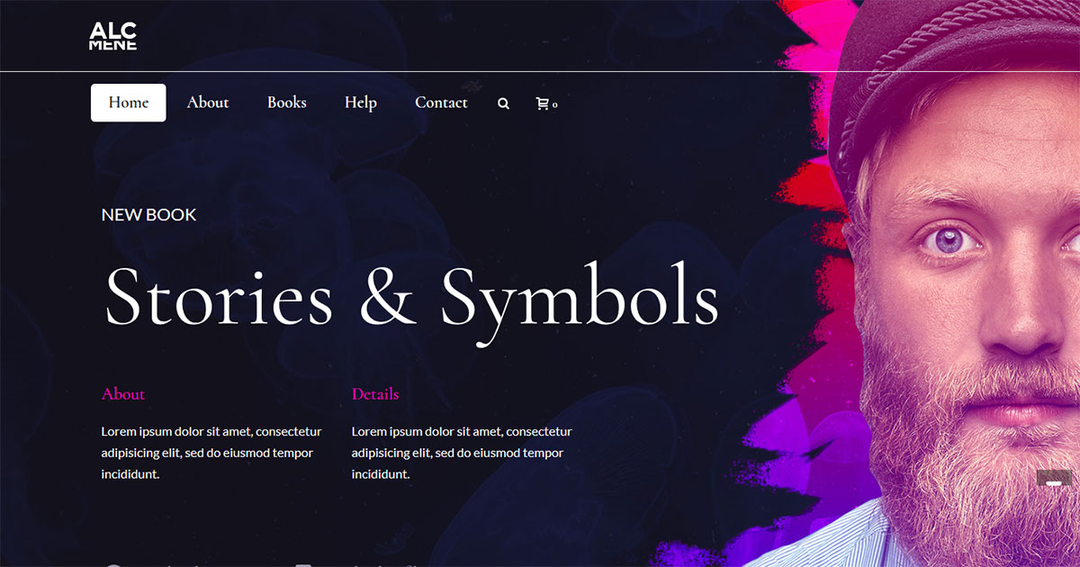 WordPress's Jupiter describes itself as the world's fastest and lightest web page design template. Taking inspiration from celestial body Jupiter, which is the fastest spinning planet in the solar system, the template prides itself on delivering lightning-fast pages that won't drain your battery, crash your CPU, or cause other device problems.

Jupiter uses GPU-rendering, which enables smooth parallax scrolling on any device. And if you don't have time to build your own pages from scratch, worry not! The web page design template provides you with a huge number of designs with a drag-and-drop interface.

So if you want fast, convenient, and effective, you'll go with Jupiter. You may also check out JupiterX, which is a more advanced version of the template powered by Elementor. Here's a sneak peek into JupiterX:
Price: $59

5. Flaunt (Adobe Muse)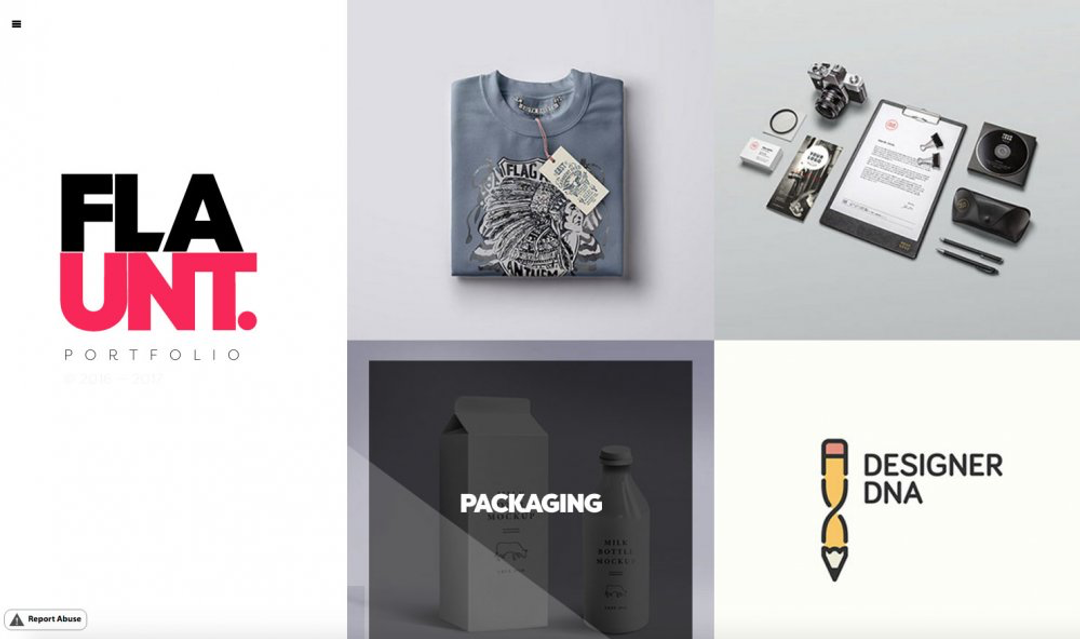 Are you looking for cool hover effects for your web page design template? Are you also finding that Adobe Muse makes it hard to implement this function? Guess what—Flaunt bypasses this problem like a champ.

Adobe Muse poses some hover effect restrictions, which can be a little frustrating. But with a little custom CSS, Flaunt offers a simple and responsive design with over 50 awesome hover effects to choose from. Yes, for both images and text! It's also a bargain purchase for anyone on a tight budget that needs an effective template.

Price: $16

6. Polo (HTML5)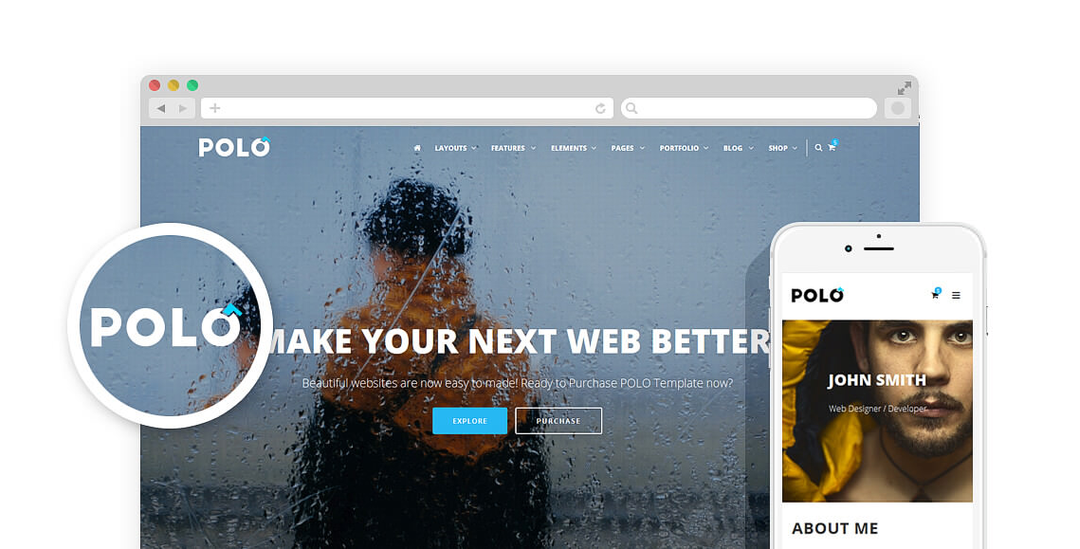 It's nice to have a world of possibilities, isn't it? With Polo, you're there.

Polo is a multipurpose HTML5 template that offers you a vast number of features to make your web page shine like the star that it is. If your business needs a modern and trendy page that stands the test of time, this is it.

Polo gives you access to over 200 ready-made website demos and 700 HTML files. Not just that, it also offers parallax effects, sliders, social media feeds, carousels, pricing tables, transition effects, and Google Maps. Basically, everything you need for a powerhouse design with comprehensive services.

What more can you ask for?

Price: $18
Choosing the right web page design template can be difficult, but it becomes a lot easier when you start pinpointing and identifying the qualities of a page that mean something to you.

Carefully consider what you want to achieve with your website and pick a template that matches your mindset. Don't let haste be a factor in this process. Take your time, do the research, and find the template that works for you.

You know what they say, "When you know, you know."

Concluding Thoughts
Creating an effective web page design is an ongoing process. While it's necessary to understand elements such as imagery, colors and typography, there's much to consider for the future. That's where traffic monitoring tools can greatly help, as you can use them to optimize your design to perform better.
Don't forget to focus on the practical side of the design. Keep it clear from too many elements to keep it easy to use. That way, those who get to your website will know where to go and what to do. Continuously monitor your traffic metrics and make necessary adjustments, so your design stays effective.
Lindsey Allard is the CEO of PlaybookUX, a video-based user feedback software. After seeing how time consuming and expensive gathering feedback was, Lindsey made it her goal to create a solution to streamline the user feedback process.
Ready to design your new logo? Get started with our free logo maker!