"Think different." Everyone with a stable internet connection and a bit of curiosity knows which brand this slogan belongs to. Apple's iconic marketing line isn't just a catchy phrase; it embodies the brand's personality – innovative but simple – and is the result of Apple adhering to its brand pillars.
Brand pillars are foundations and values that apply to every aspect of your business. They are the reason why you don't confuse Apple with Microsoft or Microsoft with Google. Developing brand pillars requires planning, work, and a concrete vision for your company's image. This article can serve as a blueprint to help you get started!
What are brand pillars?
Think of brand pillars as principles that can personify a brand (not literally!). These pillars of branding provide consistency to a company's services, products, and communications. This is why you can almost predict your conversation with a Starbucks employee and what your coffee and cup will look like.
There are a total of five brand pillars that every company should utilize for their marketing strategies:
Brand Purpose: Why did you start your organization?
Brand Positioning: How you are placed in the market compared to competitors from a price and value point of view.
Brand Personality: Human-like characteristics that customers can associate your brand with.
Brand Promotion: Media and communication strategies for your products, services, and company.
Brand Values: What causes does your company stand for?
These brand pillars can help provide a foundation for marketing teams to create long and short-term strategies that can add value to their customers.
Launch your brand in minutes with a free logo
The key difference between brand pillars and brand values
Brand values are one of the five pillars of branding. They are ideals your company stands for, which may attract people with similar beliefs. A value could be your stance on the environment, the internal company culture, or giving back to a community. If done correctly, they can create a specific and positive perception for your brand.
For example, one of Chipotle's brand values is their commitment to ingredient transparency and sourcing 'real' produce. This may translate to a perception of healthier products, even though they've not used the word in their write-up.
5 ways on how to create brand pillars for your business
The planning it takes to create brand pillars is worth the effort – these pillars serve as a blueprint for all your long-term branding decisions. But if you're unsure about where to start from, worry not! We've created a guide with examples to help you make brand pillars in no time.
1. Define a purpose for your brand

A brand's purpose is the big 'why' you ask yourself before starting a small business and is the reason for your company's existence. While it may seem the same as mission and vision statements, there are fundamental differences between the three. Learning how to distinguish between the three can help you create a purposeful brand.
Here's what you should focus on when writing these three statements, with examples from Under Armour:
Brand Purpose: Think of a brand purpose as a guiding principle that explains your company's existence. It can be a personal experience, a gap in the market, or something completely different. In Under Armour's case, Kevin Plank (CEO) noticed a gap in the quality of his football team's gear and wanted to improve that. Hence, their brand purpose is "to empower those who strive for more."
Mission Statement: A mission statement is how you execute your brand purpose in the present. This usually comes in the form of value additions to your target market. Under Armour has a simple yet effective statement: 'Under Armour makes athletes better.'
Vision Statement: A vision statement details an ideal future for your company. It is a broad and overreaching declaration that guides a company's long-term decisions. For example, Under Armour's vision is to innovate and create solutions that don't exist today.
Having a brand purpose gives a human touch to your organization and can help set the tone for decisions about promotions, pricing, and new products.
2. Position your brand
Brand positioning is how you differentiate yourself from the competition. This can be through pricing, product innovation, additional features, or targeting a specific customer base. Setting a unique position for your brand can help you compete with existing players in the market.
There are three broad steps you can take to position your brand:
Create an ideal customer profile: This will help you understand the size of your target audience and whether you need to pivot to another market.
Conduct market research about your audience: This includes their values, desires, what they like and hate, their spending power, and more. Sound market research will help you create an effective communication approach.
Write a Value Proposition statement: A good rule of thumb is to target a problem your audience faces with existing products in the same industry.
Carrying out the tasks in these steps is easier said than done. However, putting in the time will help your product stand out from competitors, even in saturated markets.
3. Develop a personality for your brand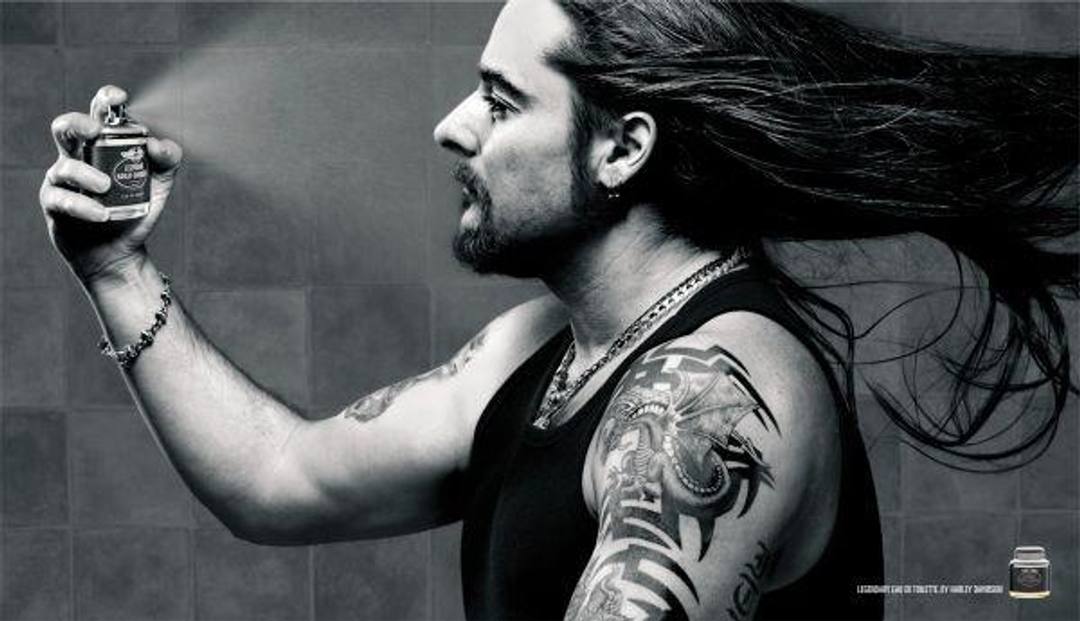 Brand personalities go beyond the run-of-the-mill social media post. As a brand, you must include your personality in everything you send out, including your offerings.
Harley-Davidson learned this the hard way when they decided to start a perfume line in 1994. Their masculine and rugged brand personality didn't align with the new product. As such, the perfumes didn't sell! Harley eventually stuck to its roots to become the iconic bike brand it is today.
Here's what you can do to avoid alienating your customers:
Do market research to create a brand personality that resonates with your customers.
Create a color palette, a font list, and a language guideline based on your brand personality.
Use it everywhere: social media posts, advertisements, packaging, etc. Product names must incorporate your brand's personality.
Conduct research before investing in a new product.
Evolve your personality with changing times and customer bases. For example, the current understanding of "masculine" and "feminine" has progressed from their definitions from twenty years ago.
Keep in touch with your community and their changing values to ensure your brand personality resonates with them.
4. Create and execute promotion strategies
There are more communication channels than ever due to the Internet. However, this doesn't mean you should create promotion strategies on every platform – this is bound to backfire. You must learn about the channels your customers use the most and how they communicate.
Cross these items off your checklist before creating a promotion strategy:
The platform(s): Are your customers social media savvy? Are there specific platforms they use the most? Do they prefer offline communication?
The language and topics: How do your customers talk? What do they talk about?
Pet peeves and icks: Are there some promotion no-nos that do not work with your customers?
Product interactions: Where and how do your customers interact with your products and services?
Brand awareness: How aware are your customers of your brand compared to your competition?
Brand reputation: What do your customers think about your brand, and how can you leverage or salvage that?
Researching the above items should give you a clearer picture before creating a promotion strategy. Spotify is an apt example of this: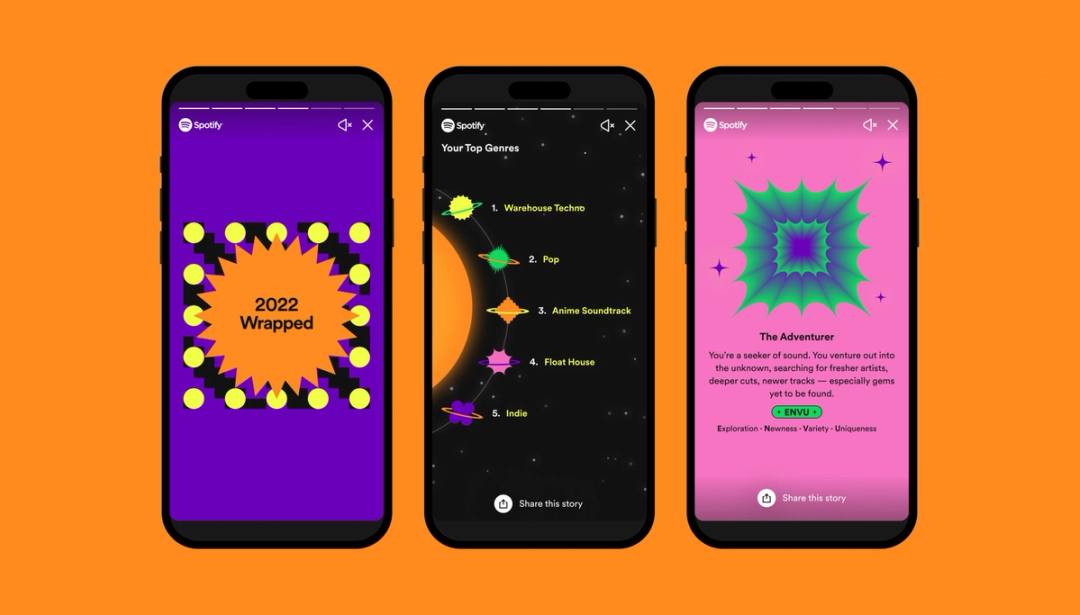 One of Spotify's most ingenious strategies is the yearly Wrapped promotional event. 44% of its customers use the platform daily, and many have lauded Spotify's algorithm for understanding their music taste. So, the brand took it to the next level by creating a shareable playlist that listeners look forward to every year.
The playlist allows customers to explore new and under-the-radar artists and listen to their favorite musicians, creating a healthy balance. It also generates awareness among music listeners on other platforms, as people can (and do) share screenshots on social media platforms. Sometimes, the solution is right at home.
5. Brand values
Values are crucial brand pillars because they showcase your organization's internal moral compass. These may be the causes that you support and the communities that you give back to.
They can help build empathy for your brand and attract new customers, employees, and peers that align with your beliefs.
Include the following when communicating your brand values:
Be specific: Talk about your values in as much detail as possible. A statement like 'We want to change the world', may not work with your audience; most would want concrete information.
Show actionable steps: Talking about a cause is merely the first step. Mention the kind of real-world actions you're undertaking to promote your values.
Be transparent: You don't need to be an industry leader in sustainability for consumers to appreciate your efforts. Sharing your progress, data, and efforts will build trust among your readers.
Update your content regularly: This shows that your efforts and values are yielding results, which is always positive.
Talk about the 'why': This is similar to your brand purpose and allows your audience to better understand your business.
The above qualities can serve as a framework for your brand values. It is most important to be authentic, as savvy readers can spot the difference between a value-driven brand and one that isn't.
Launch your brand in minutes with a free logo
3 examples of brand pillars
These businesses can serve as examples for any company looking to create brand pillars for the first time.
1. Sony Interactive Entertainment (PlayStation)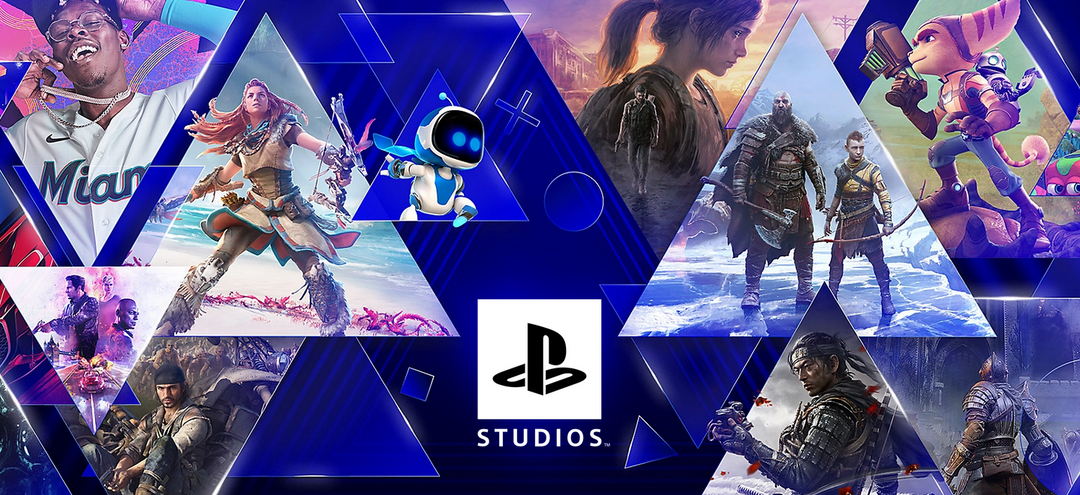 One of PlayStation's most noticeable brand pillars is its purpose, which focuses on innovation.
Since the release of the PS1, the brand has consistently pushed the boundaries of the market with technologies like haptic sensors in controllers, disc-based consoles, and powerful portable devices.
The brand combines this with quality storytelling to adhere to its brand value of creating 'incredible gaming experiences'.
2. The Whole Truth

The Whole Truth's adherence to its purpose of creating healthy snacks is visible throughout their communication channels.
For example, their use of minimal and non-processed ingredients is mentioned on the front of their packaging. This also serves as an apt channel for promotion and has helped them carve out a position as a health enthusiast's brand.
3. Pixar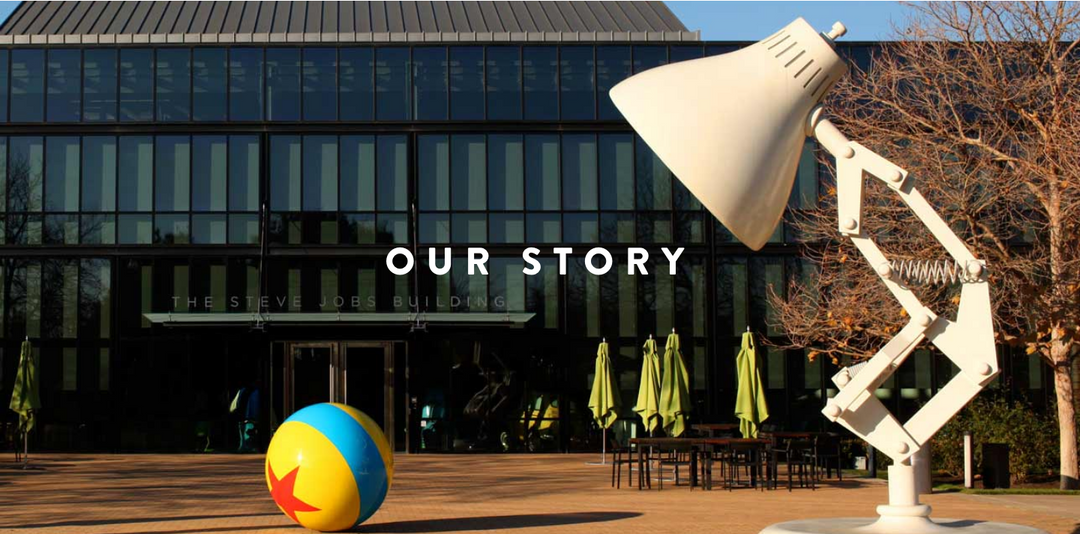 One of Pixar's values is to tell unique and diverse stories, and it shows.
The company has appointed creators from various backgrounds and cultures and asked them to tell their stories. This has led to innovative films and the kind of representation that wasn't present in cinema ten years ago.
Pixar's intimate stories have also given them a unique position in the market, something competitors haven't been able to replicate.
4 tips for building your brand pillars
Getting your brand pillars right will take time, patience, and a lot of writing and rewriting. The following steps should give you the direction to make the process easier:
Communicate, brainstorm, and ideate: Work with your co-founders and founding employees to understand their take on your brand's purpose and values. For example, your perception of 'healthy' might be different from that of others. This is why it is important to have an all-hands-on-deck brainstorming session before you create your brand pillars.
Conduct research: Data can reveal information that may seem contradictory to common sense. Common sense can be incorrect, but data (and its accurate interpretation) never lies.
Test, test, test: Test your brand pillars with a focus group or mock audience before releasing them to the world. SNL's parody of Pepsi's disaster commercial is an example of how a simple phone call with friends and family can save you from negative reception.
Change with the times: You may need to pivot and update your brand pillars with every passing generation. Engage with your customers, stay in touch with your community, and don't be afraid of change.
Like with any endeavor, the first version of your brand pillars may not be the best. However, you'll have functioning and powerful pillars with every passing revision and a little help from colleagues and friends.
Final step: Apply your brand pillars!
Creating your brand pillars is merely the first step. You must apply them to all your brand strategies to attract new and existing customers. You can use these pillars as a litmus test during every marketing brainstorming session.
They'll allow you to generate quality ideas without straying from your brand's voice. With increasing competition globally, consumers don't just look at a product they can buy; they also want to invest in brands they believe in.
Launch your brand in minutes with a free logo