‍
The Chipotle logo has become a representative of Mexican fast food in America. The brand has inspired the tastebuds of at least two generations to indulge in delicious bites while on the run.
Burritos, tacos, and other dishes are always up for grabs at any Chipotle Mexican Grill restaurant, and they rarely disappoint you.
While the food speaks for itself, the branding of this quaint fast food chain became a national phenomenon. The logo represents the brand's evolution from a restaurant that used to celebrate its name and flavors to becoming an icon for Mexican food in America.
Not many know about the story of the Chipotle logo, from its original 1993 avatar to the modern, familiar emblem we've come to love.
‍
The Chipotle logo evolution through the years
With time, the Chipotle logo design evolved to represent the hot pepper, which it is named after. When first introduced, the brand wore a starkly different badge on its sleeve.
‍
1993 to 2009: Vintage beauty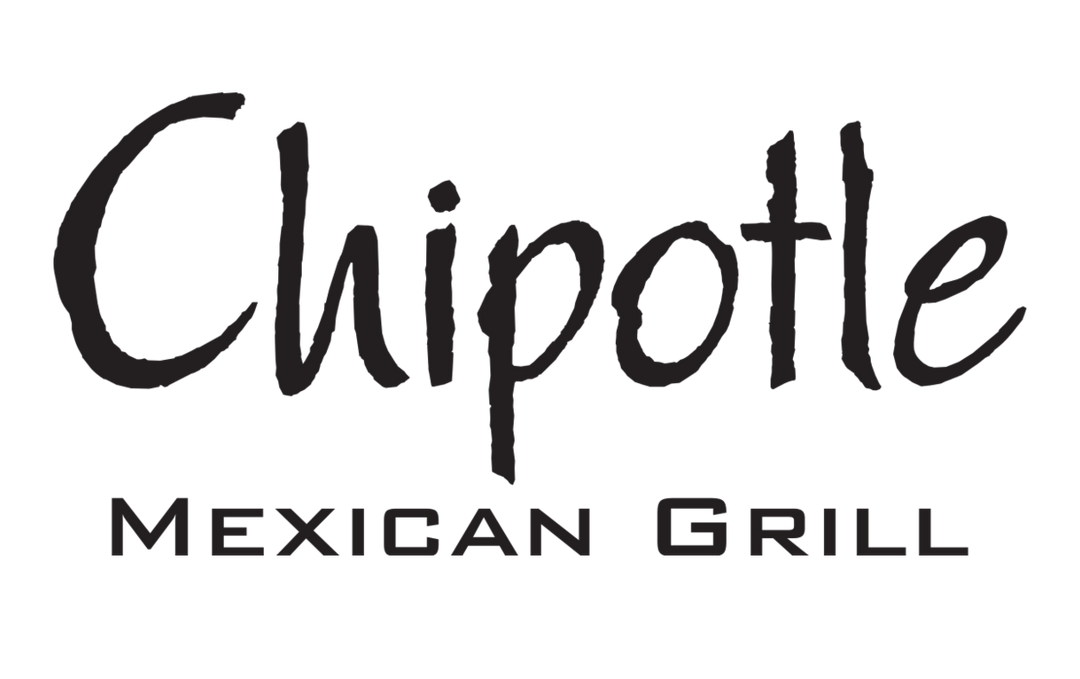 The first Chipotle logo was all text with no visual element and represented Chipotle for 16 years. It established the name of the restaurant chain in the minds of the consumer. Being memorable mattered at a point in time when there were no social media to be clever and promote your brand.
The wordmark was simply written in black, Papyrus-like font and had 'Mexican Grill' written below it like a sub-text. Even with this playful font, the logo looked professional and almost mimicked the style that fine dining restaurants employ. There was a well-balanced contrast between the handwritten "Chipotle" and the well-chiseled "Mexican Grill" descriptor.
‍
2009: Bold colors, enter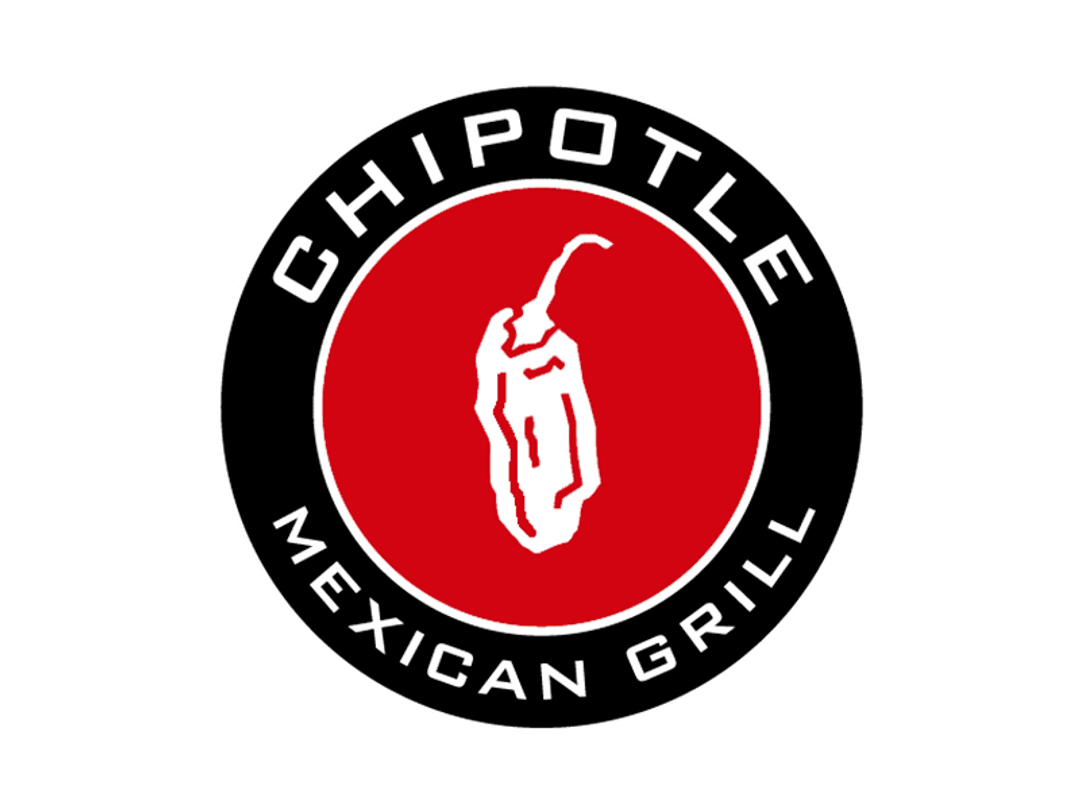 It was in 2009 that the Chipotle logo saw its first and only major redesign. The brand chose concentric circles to represent itself. The standout feature of the logo is the illustrated pepper placed within the inner circle. The white pepper is seated on a field of red. A thin white rim runs along its perimeter.
The outer circle is black and thick, accommodating the brand name and the sub-text on the top and bottom curves.
‍
2009 to today: Modernity at its finest
2009 was turning out to be a year of changes for the brand. The Chipotle logo was redesigned, retaining its medallion form but changing the outer circle color to red.
There were several subtle changes to the logo, but it still was recognizable to customers. The outer circle became thicker, the text increased in size, and the pepper in the center got a new look.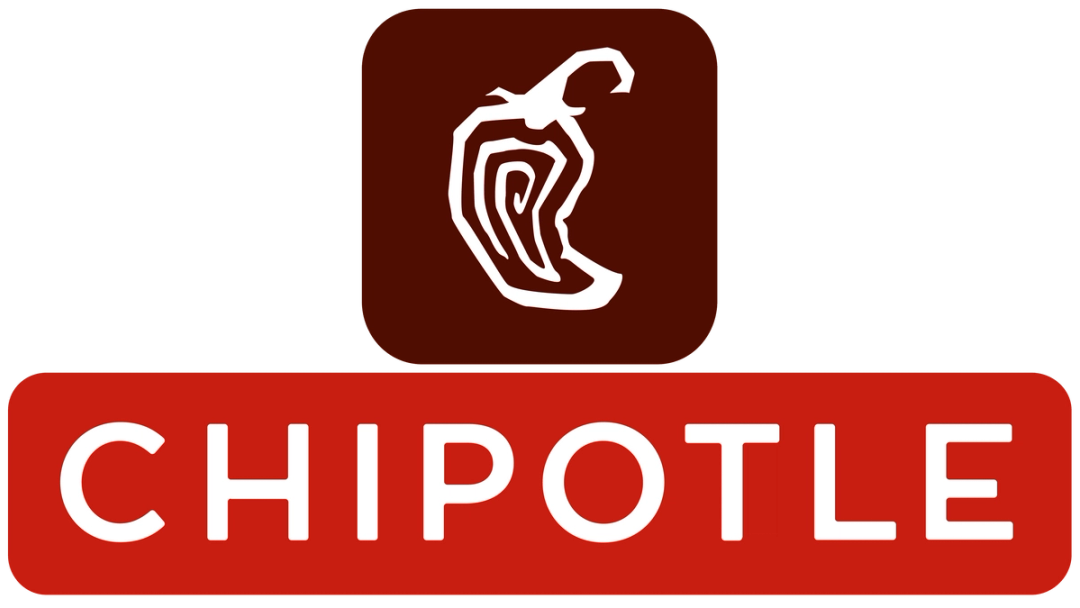 Chipotle made the pepper look funkier and placed it on a field of brown. The brand created a rectangular shape of the logo in which the pepper got placed in a brown square with rounded edges. The 'Chipotle' wordmark appeared on the red rounded rectangle. It was written in white and gave more flexibility to designers.
‍
5 fun facts about Chipotle that may shock you
Chipotle has been the talk of many towns. It has kept its customers entertained and engaged through innovations and ideas.
‍
1. Mcdonald's used to be an investor
McDonald's invested in Chipotle back in 1998. At the time, it was a small restaurant chain with just 16 locations. In 2006, the brand sold all its shares. There was a rumor going around at the time that the burger chain owned Chipotle.
‍
2. Only two Chipotle restaurants serve breakfast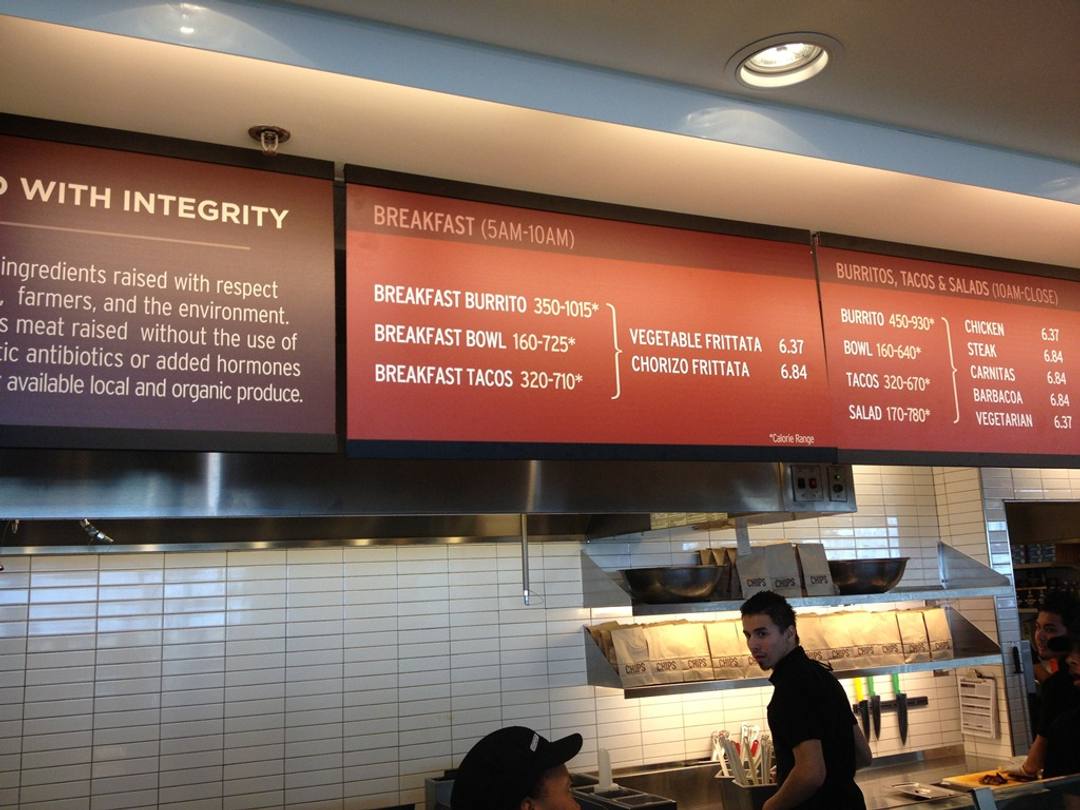 Restaurants can bend their own rules of service in airports if they please. Incidentally, both the Chipotle restaurants that serve breakfast are at airports.
The breakfast burrito served at Chipotle is hugely popular, but the brand isn't willing to make it standard across all locations. The brand has also entered the gluten-free category with its special breakfast menu.
‍
3. Restaurant managers are big earners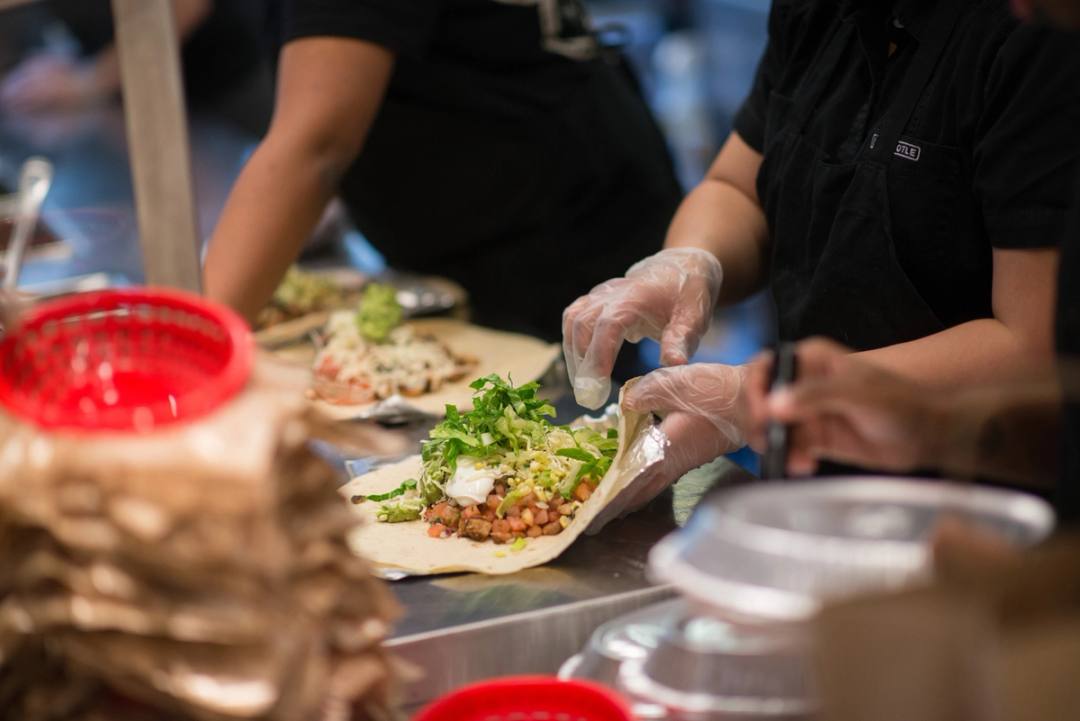 Chipotle's general managers can make upwards of $100,000 in Chipotle branches. It is an interesting fact because it reflects in the willing, joyful participation of the staff in all customer programs.
‍
4. Chipotle had an Asian kitchen
Chipotle playfully invested in ShopHouse Southeast Asian Kitchen, a noodle chain. The idea was to offer Vietnamese, Thai, and Malaysian dishes using the Chipotle line of service. They had jasmine rice, rice noodles, and the works.
In 2015, a bad batch of food caused a massive outbreak of illness, and the ShopHouse Southeast Asian Kitchen lost all its association with Chipotle.
‍
5. Some people get free Chipotle for life
Chipotle offers a lifetime of free food to selected individuals. The Celebrity Card is one of the most exciting brand activations by Chipotle. The card gets coveted by loyalists who go to great lengths to get their hands on it.
‍
A brief history of Chipotle: How did it start?
Chipotle may serve Mexican cuisine, but it is American to the core. It was founded in 1993 by Steve Ells, the son of a pharmacist, who was born in Indianapolis, United States.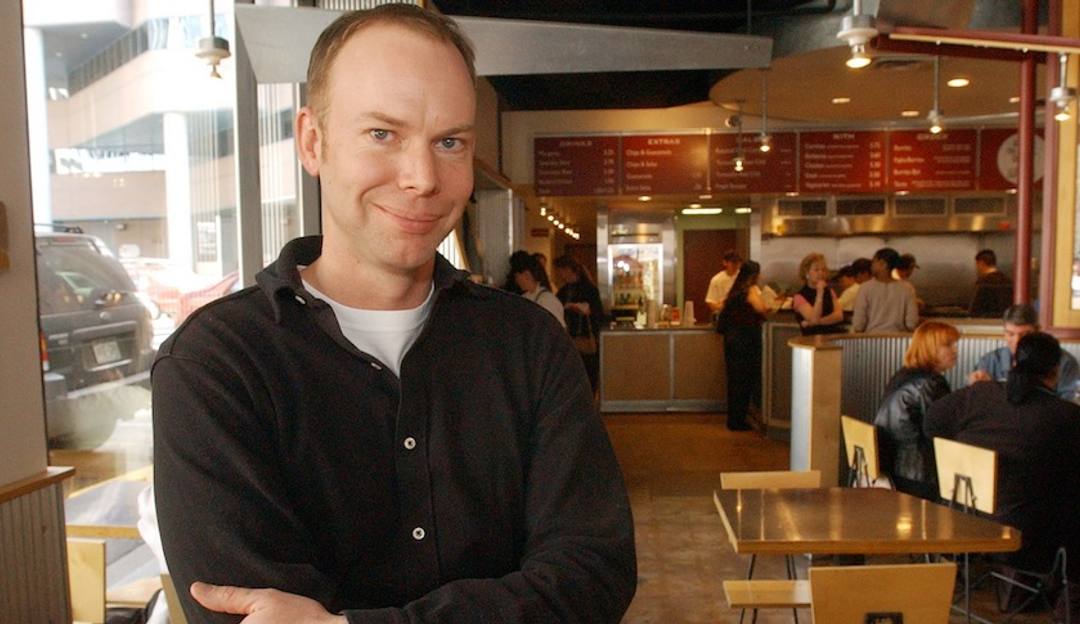 In his formative years, Ells studied at Boulder High School and attended the University of Colorado to study Art History.
He always dreamt of becoming a chef in a fine restaurant. This dream took wings when he enrolled in the Culinary Institute of America in 1990. He worked at Star Restaurant in San Francisco to gain hands-on experience on the job and aspired to own his fine-dining restaurant.
He started Chipotle in 1993 as a test of his abilities but didn't realize how quickly it would rise to fame. Ells served as the CEO of the company till 2020.
Today, Chipotle is present in nearly 3000 locations across the globe. It operates in the United States, Canada, the United Kingdom, France, and Germany.
‍
Frequently asked questions about the Chipotle logo
What are some commonly asked questions about the Chipotle logo and brand? Get your questions answered with these three FAQs.
1. What does Chipotle's logo mean?
The company uses two different logos, one round and one rectangular. Similarly, they both provide a moral message. Its logo, the name of the brand, and colors that matched the cuisine were all prominent features of both designs. White represents cleanliness, red represents passion, and brown conveys a healthy lifestyle.
2. What pepper is on the Chipotle logo?
The chipotle pepper, after which the chain is named, is a type of jalapeno that has been smoked over pecan wood for several days. This pepper sits front and center in the Chipotle logo, symbolizing the power of traditional and earthy ingredients rooted in nature.
3. Why is Chipotle so famous?
Chipotle's success can be attributed in part to the limited number of items it offers. Since Chipotle only keeps fresh ingredients on hand, there is always a chance that some of them will go bad. Since fewer items are offered on the limited menu, food waste is kept to a minimum.
‍
Bottom line
As a brand set up with aspirations of being a stepping stone toward fine dining, Chipotle is a marquee example of how food businesses find success when they serve their niche.
Today, Chipotle is a household name and has people associating the brand with being purely American, even though its menu isn't American. Here's proof that palates are universal and that there is no middle ground for overthinking details of what might work.
If you have a culinary idea and the means to test it out at a smaller level, it's enough to do a test run. Thank you, Chipotle, for this inspiration.
Ready to design your free logo? Get started with our logo maker!