If you have a product and are wondering where to sell online, then you could be faced with the daunting task of narrowing down your marketplace. The internet is full of so many diverse options that it gets difficult to put your finger on one platform.
First, you need to invest time in research, which is a precious resource when you set up a home-based business.
The Joy Of Setting Up A Home-Based Online Store
You can be your own boss from the moment you decide to set up your e-commerce store at home.
You work on your terms, pick the best partners to sell with, the ideal customer base you want to sell to, and enjoy a plethora of options when it comes to sales commissions and signing bonuses.
This wasn't always the case.
Once upon a time, budding entrepreneurs would have to go knocking door-to-door requesting to demo their product.
Browse, Browse, Browse
As soon as you close in on where to sell online, a better option could show up, and it will be too late. Or you could end up finalizing a selling partner and then come across a contemporary who is marketing it differently.
The only way to gain the most insight is to keep browsing the internet with constant curiosity and taking notes. Even in olden times, merchants would never set up a stall in a market they knew nothing about.
Know Your Space
It is important to understand the space that you operate in.
If you sell candles online, look at how people photograph their candles, notice how attractive their designs are, and how you can be better. See where they list their product and what kind of reviews they receive.
This will also help you identify the best-selling platforms for your product category.
30 Online Marketplaces To Sell Your Products Easily
Not every marketplace is the best place for your product. You need to be mindful of:
Their locations
Their fees
The shipping and logistics support they can offer you
How well they cater to the kind of product you are selling
Here is a comprehensive list of some renowned and lesser-known selling arenas on the internet. We begin with some of the most popular big-wigs and taper into niche categories.
📢 Note: We have consciously kept the prices out, as these are subject to change dynamically.
1. Amazon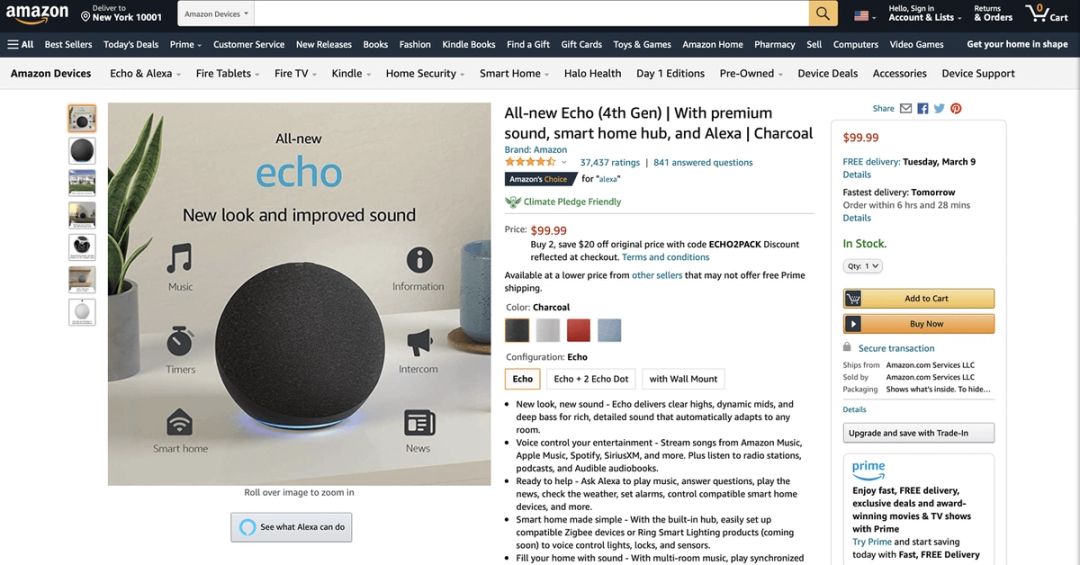 The biggest e-retailer in the world commands not only one of the biggest active user bases in the world but also ample respect for their products and partners.
Amazon helps retailers with several initiatives at the local level, as well as logistics and other conveniences. Of course, all of this comes at a price you need to pay monthly.
2. eBay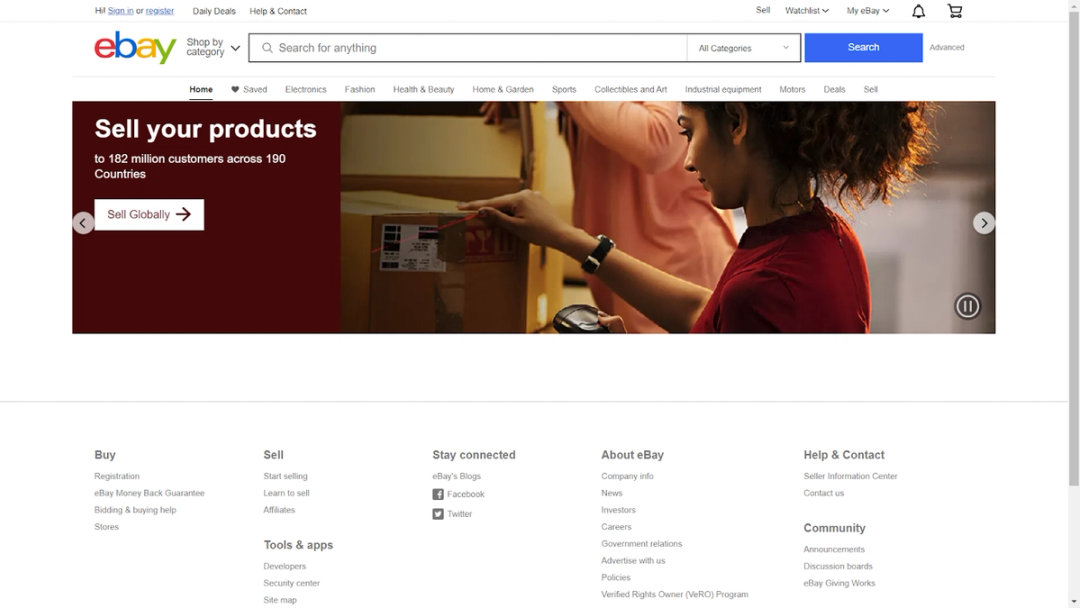 Who hasn't heard of eBay?
Among the first companies to democratize selling online, eBay has steadily captured the reselling market and is also great for selling new products. eBay's products are the most popular in the US and the UK. You can sign up for a monthly membership plan.
3. AliExpress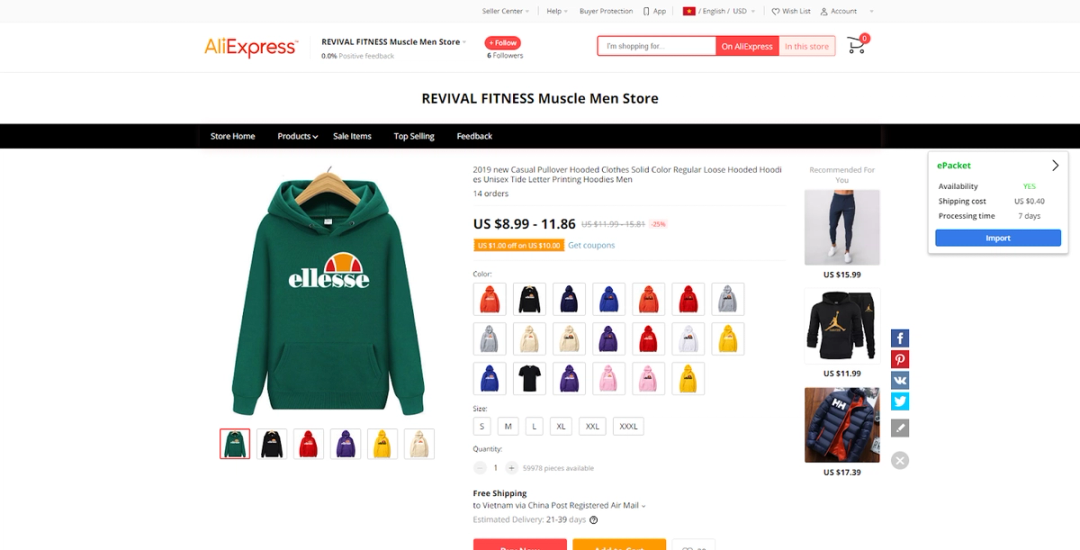 AliExpress hosts creative products and is a part of China's Alibaba Group. It sells innovative electronic, personal care, and domestic products, including several varying SKUs.
It is very beneficial because it lets you work with more languages and currencies.
4. Alibaba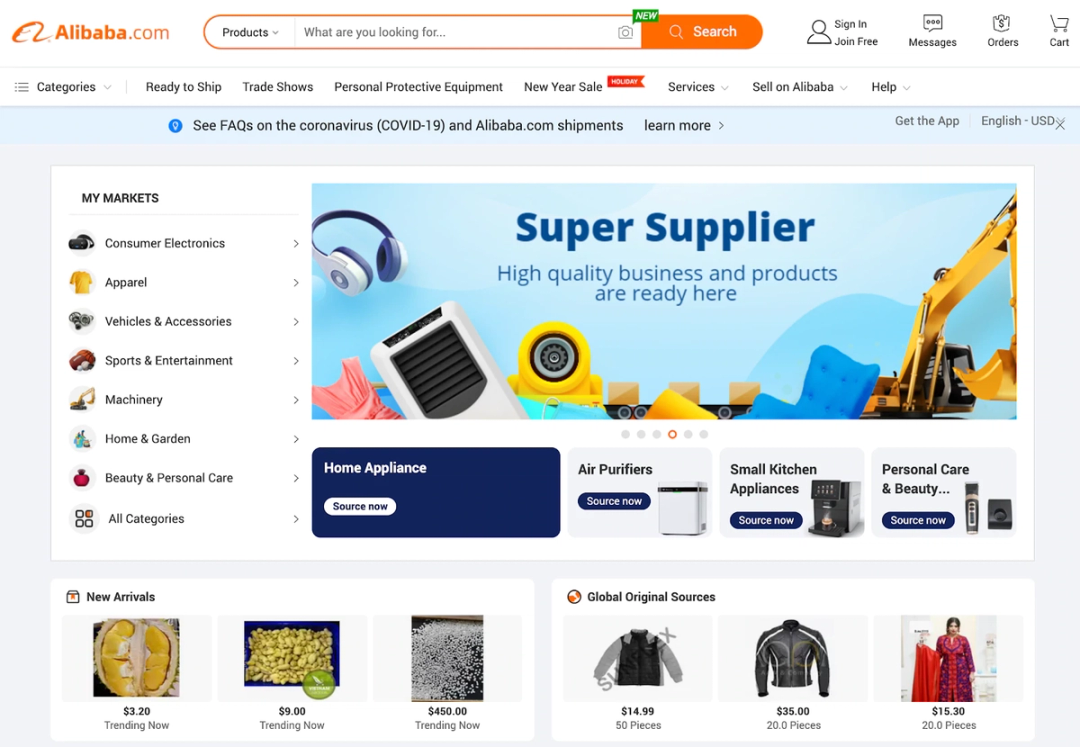 Alibaba is one of the biggest B2B marketplaces in the world. If you have products that cater to businesses and can be shipped at a sizeable volume, Alibaba could propel your dreams to new heights. They have free and paid plans.
5. Sears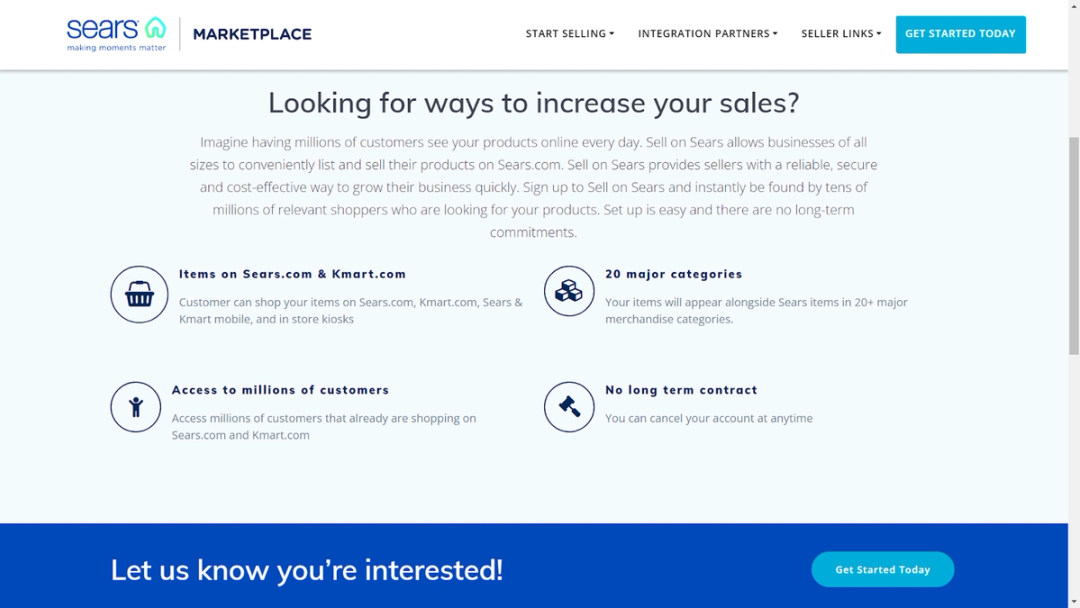 If you are a high-volume seller, then Sears could be a great place where you can sell online.
They sell products from a variety of categories and can connect you to millions of customers. They do not require sellers to sign up for any long-term commitments and can accommodate businesses of all sizes.
6. Etsy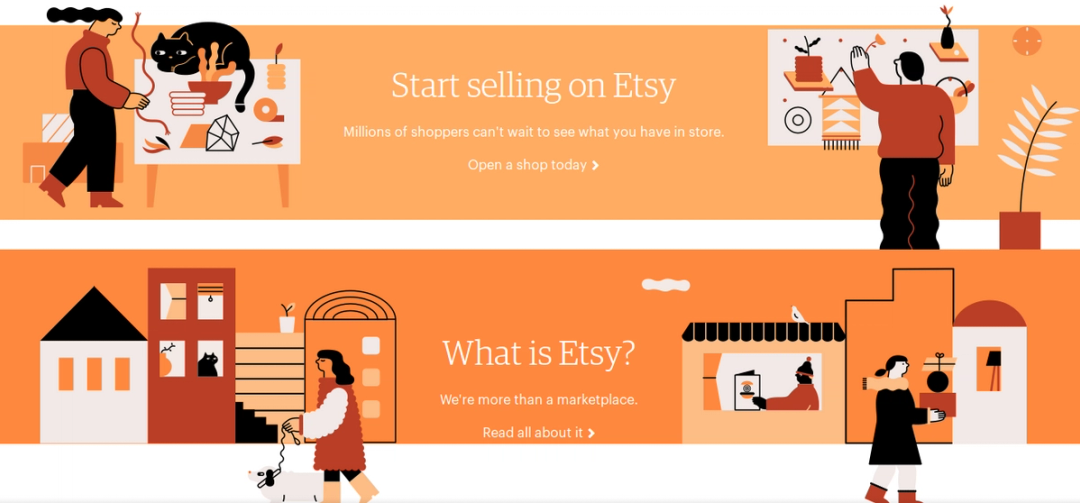 With well over 30 million shoppers from across the world, Etsy is among the most popular online stores for small businesses.
It is known to sell creative products that are generally smaller and offer high utility. They are big on handicrafts and antiques. Collectors are generally found looking for their muses right here.
7. Walmart Marketplace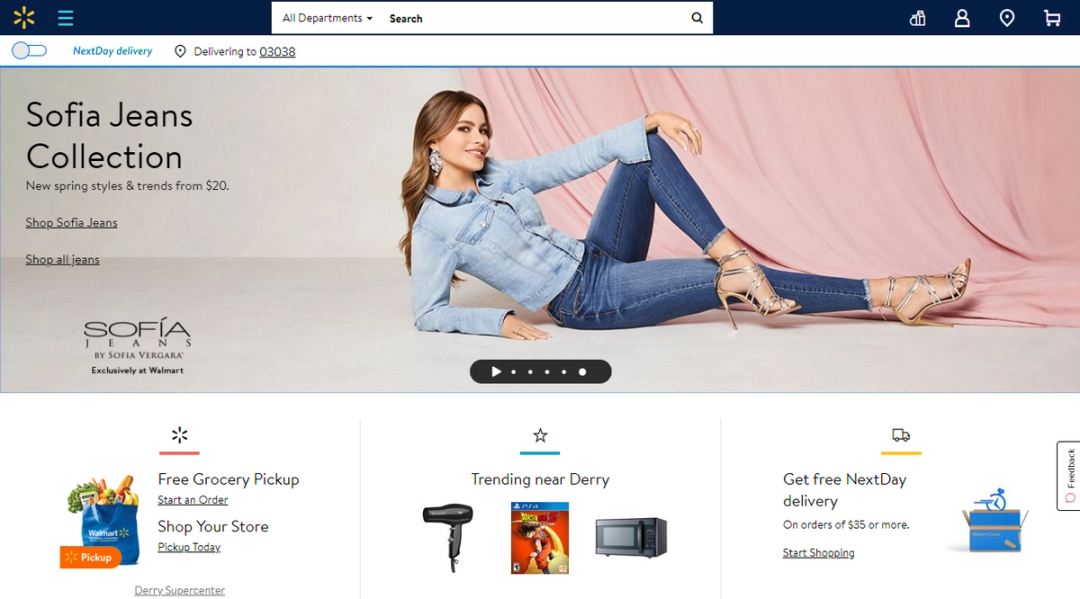 Yes, Walmart has its own online marketplace and you can host your products in one of America's most loved stores!
The company began inviting third-party sellers in 2016 and offers all the advantages you could enjoy with its multi-channel support. Depending on what product category you are selling, you will be presented with a commission structure.
8. BigCommerce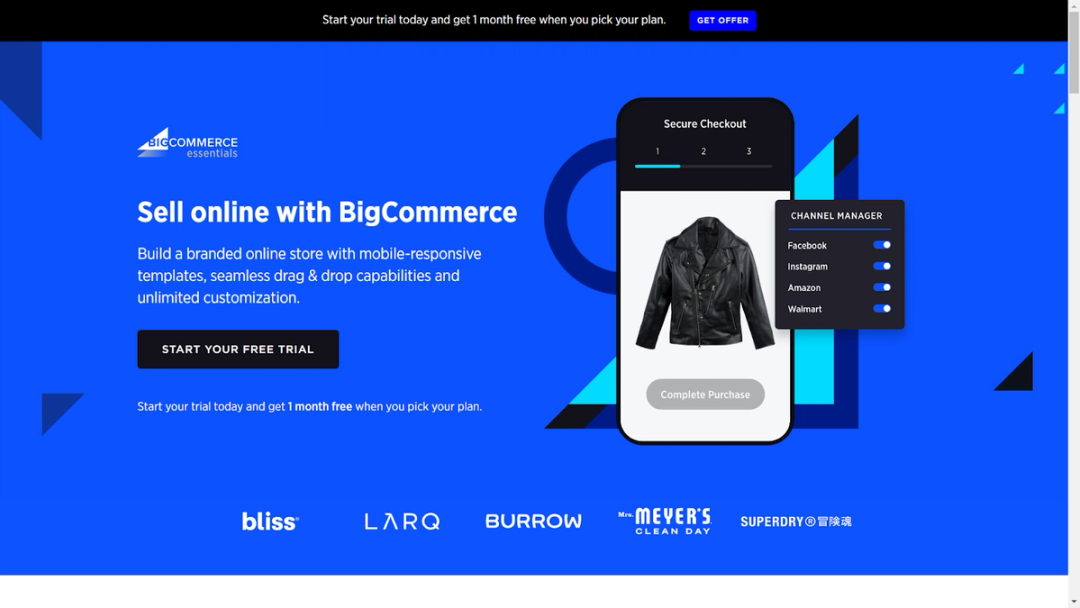 If you have a large setup and want your product listed among the best (including Toyota), then BigCommerce is the place to be. It offers a level playing field for new businesses and veteran sellers.
For a brand that's looking to burst out of its cocoon on a global scale, this could be the secret sauce that does it.
9. Facebook Marketplace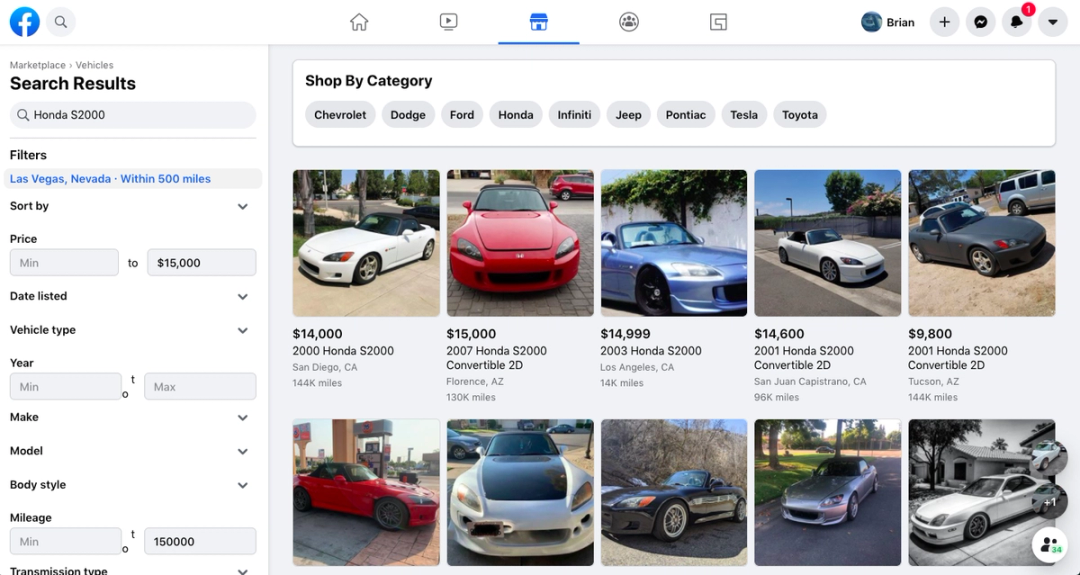 Facebook Marketplace isn't too different from Facebook. It's just that instead of people sharing pictures of their holidays, they're selling something for a price. You can communicate with sellers directly using Facebook's communication tools and sell your product.
It's completely free, which is great, but many buyers question the authenticity of the products since they are not curated by the platform. It's a good platform to test your market and product.
10. Craigslist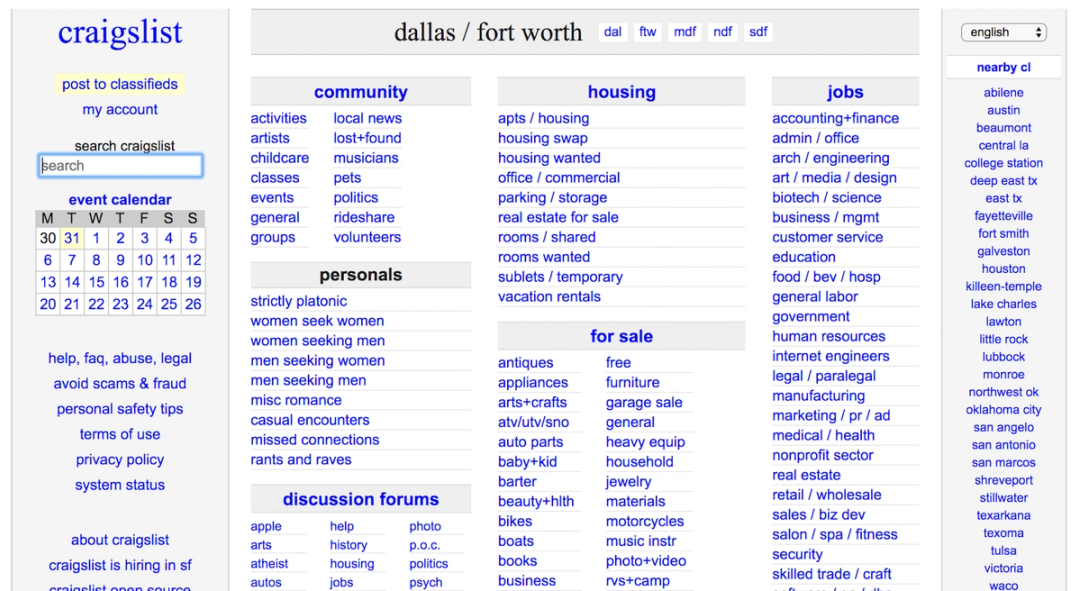 There once was a time when Craigslist was the only place a home-based business could sell its wares.
Conceptualized in 1995, the platform is free, easy-to-use, and hosts everything that can be sold online. Today, the US-based start-up has blossomed into a global setup, spanning nearly 70 countries.
One has to be careful when using Craigslist because it is open to everyone, which may lead to scams and unlawful behavior.
11. Shopify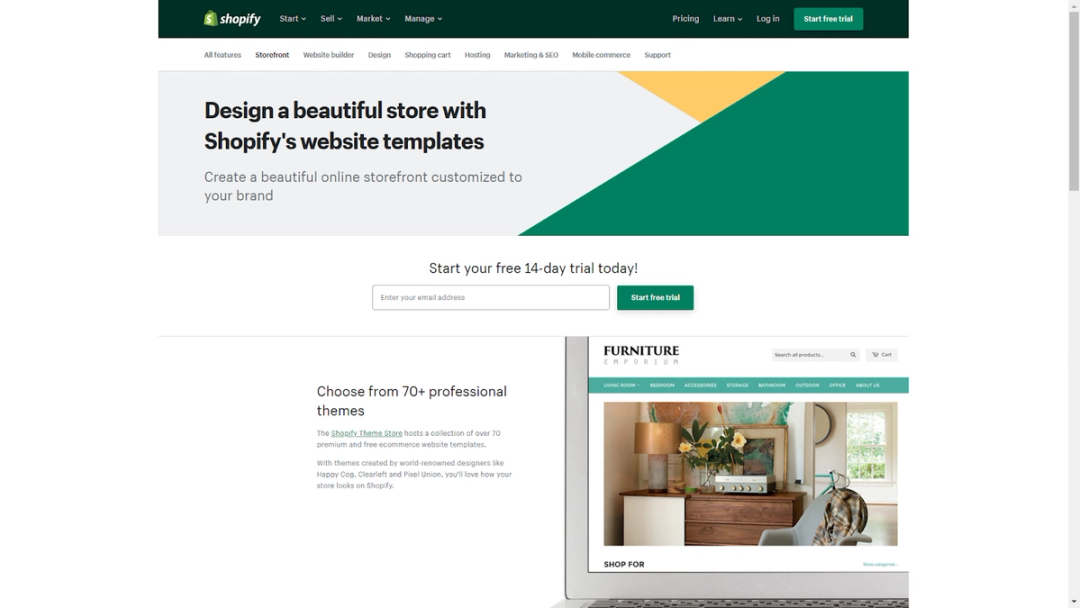 If you are discussing where to sell online with your peers, there is a good chance they may have already mentioned Shopify to you.
The popularity of the platform among sellers lies not only in its great support but also in the simplicity with which it allows you to create your very own store by picking from over 100 templates.
12. Nextdoor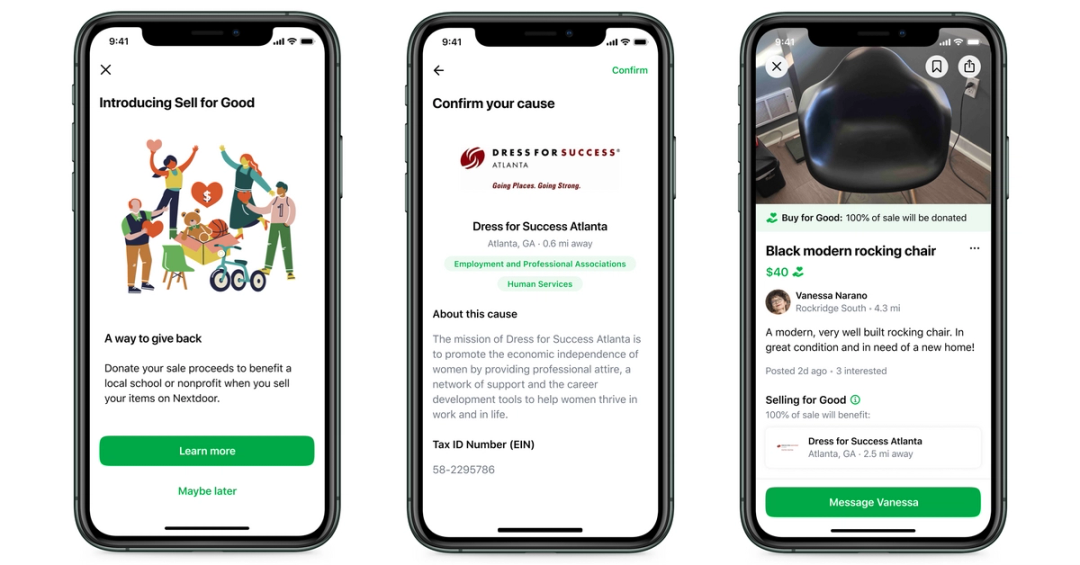 Nextdoor is similar to Craigslist but is a little more reliable since the people contributing to it are from your vicinity.
Localizing your marketplace makes it easier to ship your product and conduct maintenance and customer engagement more regularly. Nextdoor also facilitates the exchange of information such as local recommendations and news.
13. Bonanza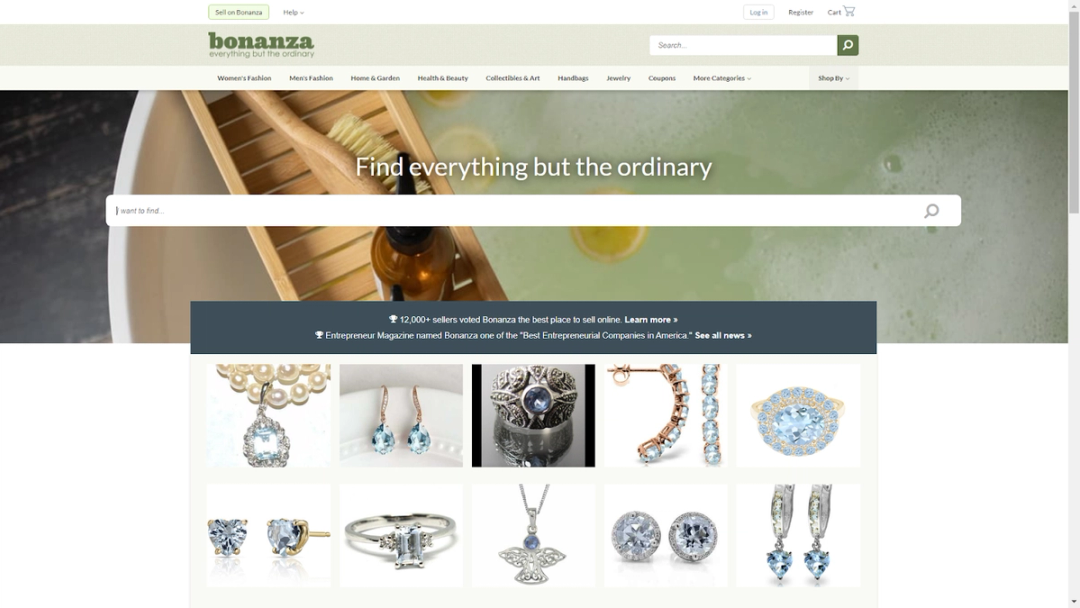 Bonanza is a great marketplace for discerning sellers who are confused about where to sell online. They are known to be among the most seller-friendly sites, offering customer support and no listing fees or monthly fees. They only charge you a nominal fee when the product is sold.
It's a great place to start if you've only invested a small amount of money and want to test the waters before diving into an online business.
14. Magento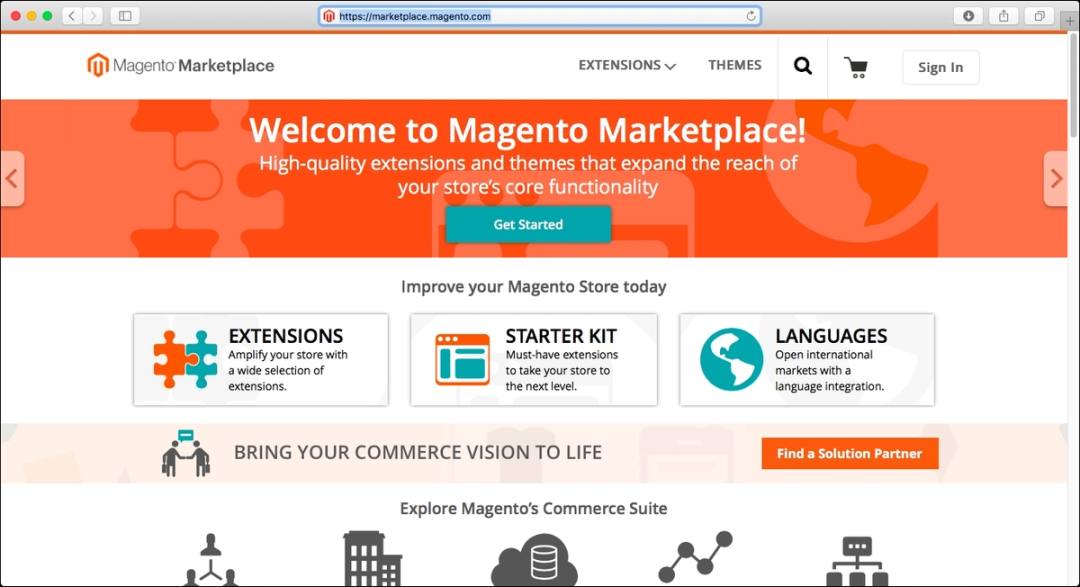 Formerly owned by eBay and more recently acquired by Adobe, Magento doesn't come across as a typical seller website. It hosts incredibly powerful tools and apps that help you create your customized website and sell your products on its open-source e-commerce platform with headless commerce capabilities.
Magento is associated with some of the leading brands in the world. However, it would require a significant marketing effort from your end.
15. CrateJoy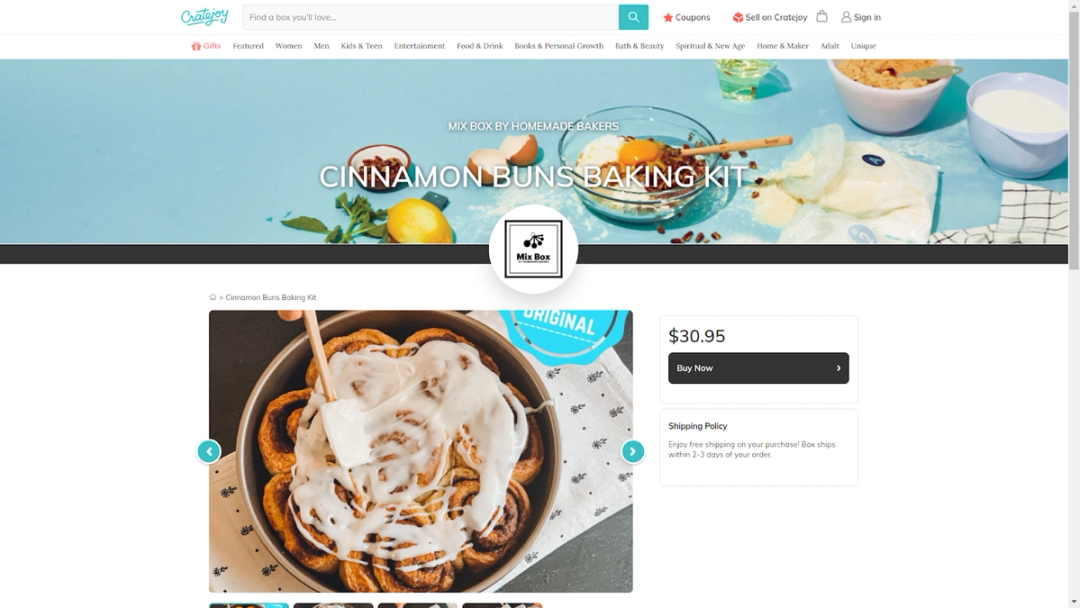 CrateJoy offers its users a subscription box model, where products that can be subscribed to regularly are shipped out to buyers. This works only for a handful of categories such as beauty, edibles, jewelry, collectibles, toys, etc.
There are no monthly fees, but if your subscription box sells, then you have a commission to pay. It's great if you have a larger e-commerce setup that can cater to the demand.
16. JD.com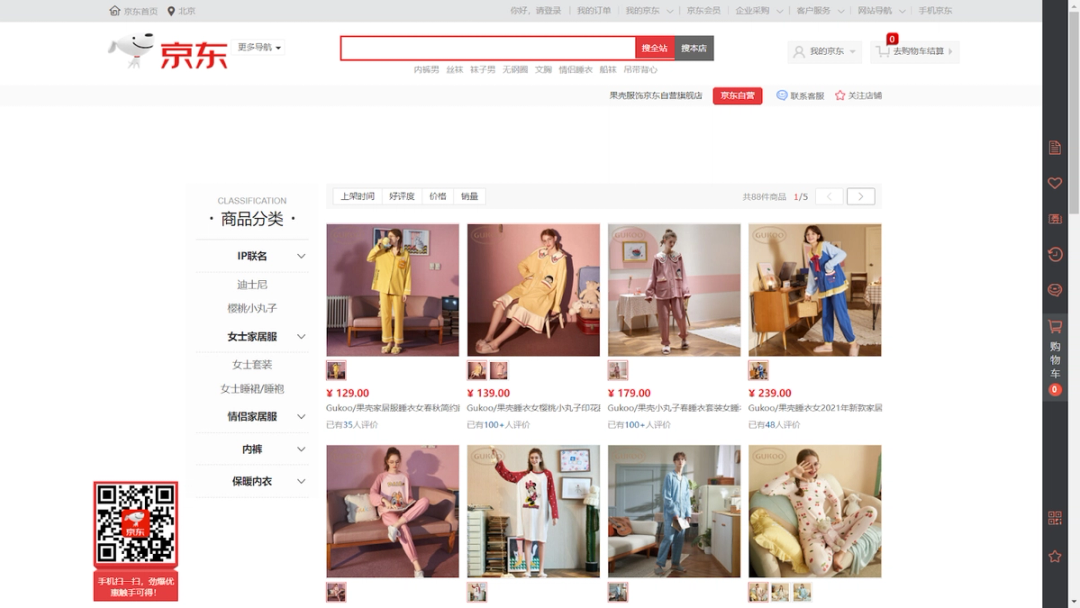 Spreading across parts of Europe and Asia, the Chinese marketplace JD.com has grown exponentially in recent times.
The company adds a bit of suave to its delivery system by introducing drone-based delivery in certain corridors. However, JD.com caters only to registered business owners and licensed sellers.
17. Handshake
A great site for wholesale products, Handshake allows only licensed sellers and manufacturers to sell. This makes their collection authentic and puts your wares right beside those of the original creators.
There are several eligibility criteria that you need to meet in order to sign up on Handshake. It is available only to brands that are manufactured in the United States.
18. Fancy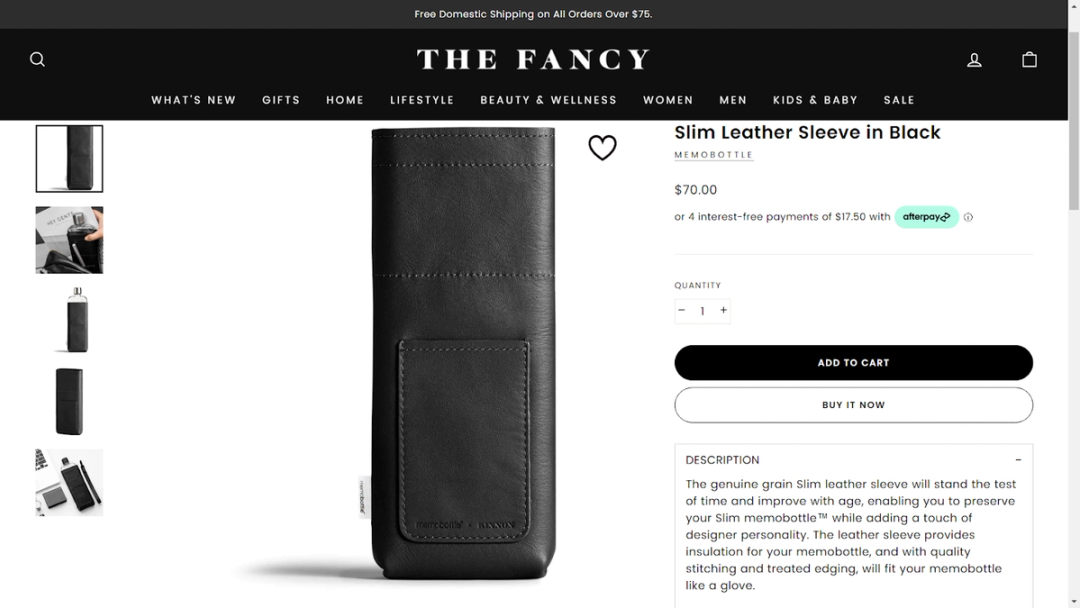 Fancy is a fashion and lifestyle store that has its own unique quirk. It allows users to like products, thereby moving them up the popularity charts of the website.
So, if you have something trendy and interesting, it could top the lists on Fancy and be the most popular product for the day, thereby inviting more purchases.
19. Dafiti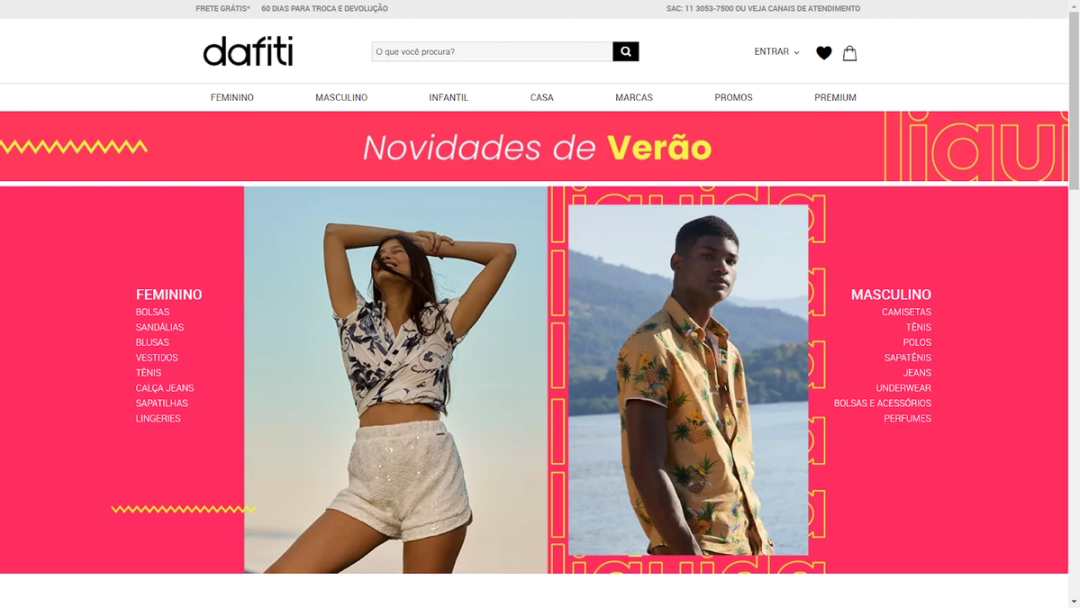 Catering to the South American market, Dafiti serves one of the most connected and populous online user bases in the world. With 10 million unique visitors per month, it can be an ideal springboard for your business.
However, there's a catch: you have to have a registered business in either Brazil, Argentina, Chile, or Columbia to sell here.
20. Rakuten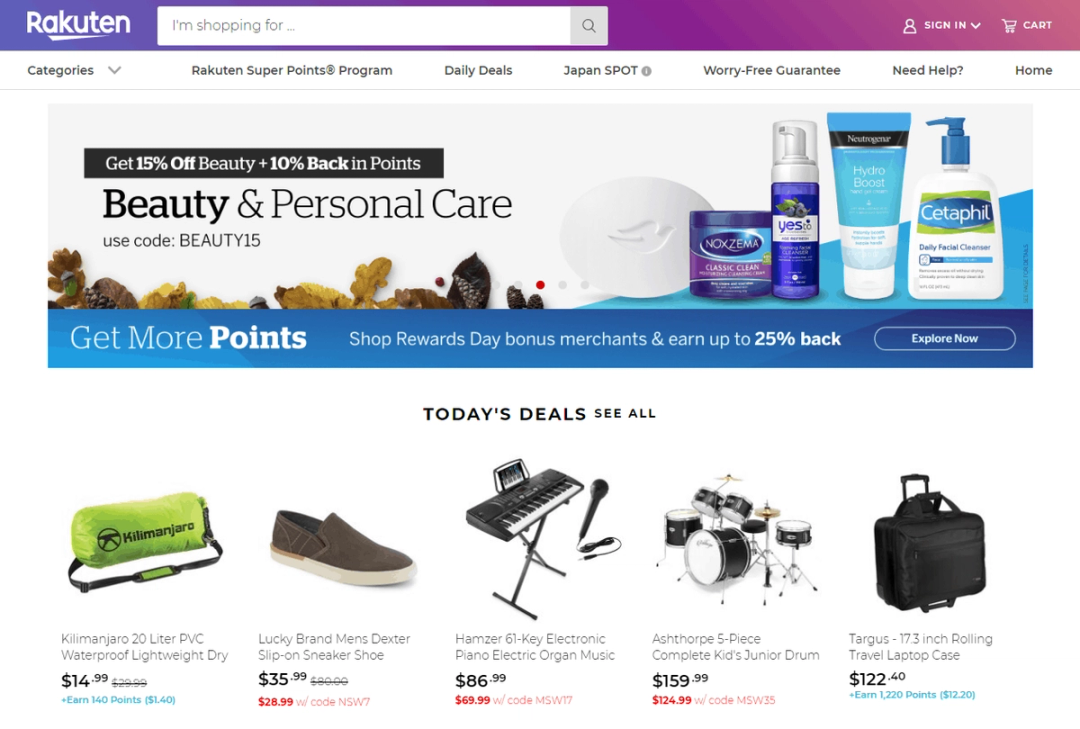 With over 50,000 sellers, Rakuten is Japan's biggest global marketplace. It has a higher sign-up bonus with additional transaction and listing fees, but it is the better choice for selling high-ticket items because of the consumer perks.
21. Chairish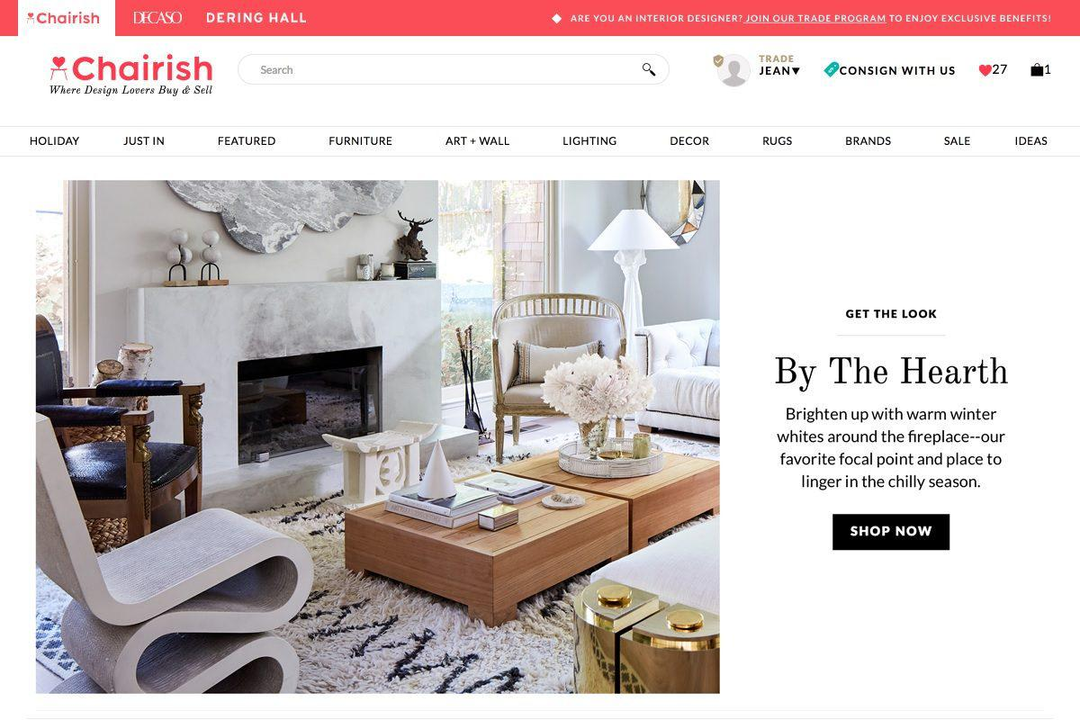 Chairish is a great choice for all things furnishing, furniture, decor, and woodworking. It is very convenient to use and gives you a massive chunk of the earnings back.
Chairish's Elite Plan helps you optimize your products for sale, with their curation team taking an active part in positioning your product in the best possible way so that it sells.
22. Uncrate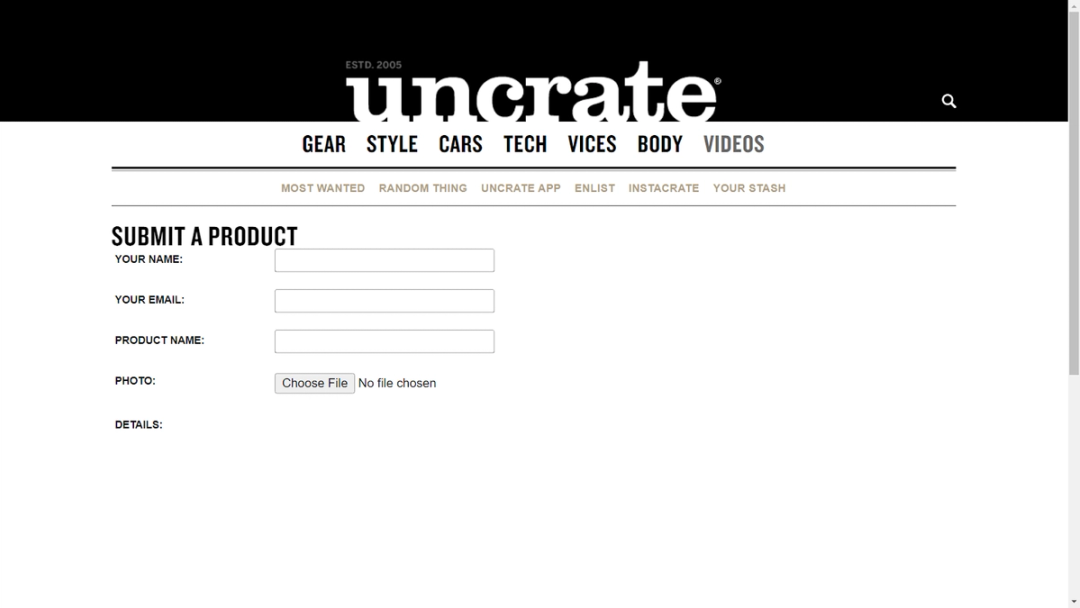 Largely targeting the urban male demographic, Uncrate has been around for a long time. It is absolutely free to sign up and sell on the platform. Uncrate started as an online magazine, and as a result, has several visitors who arrive seeking the latest trends.
Now, imagine your product listed right beside their interest.
23. Flipkart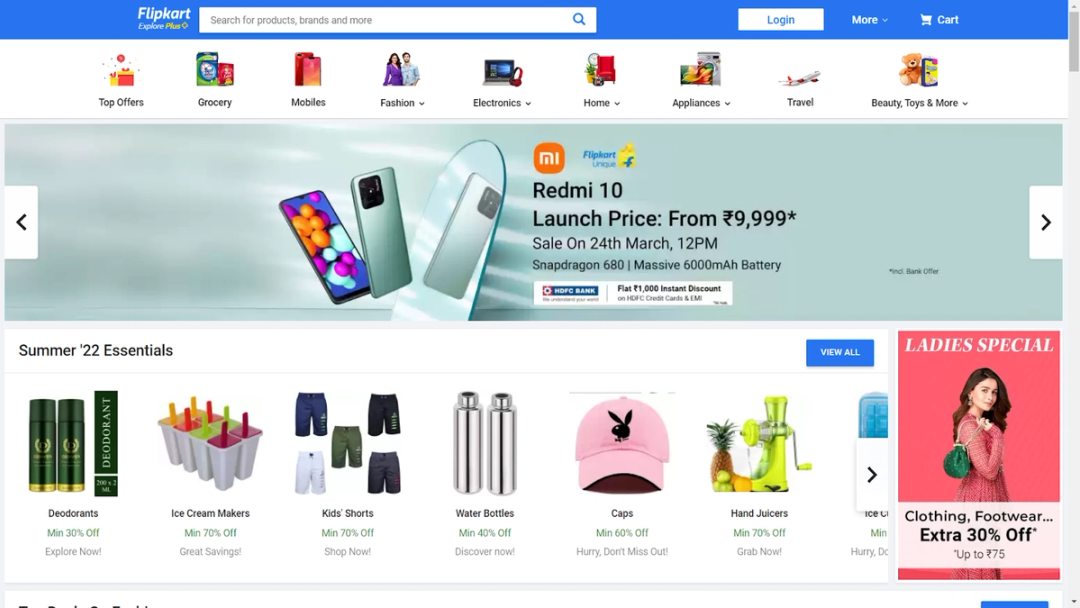 Flipkart started as an online book store in India back in 2007, and today it is partly controlled by Walmart. It sells domestic products, fashion, sporting gear, musical instruments, and more.
Since it is based in India, most of the catalog has local listings, which could be great because of the massive Indian retail-loving demographic.
24. Fruugo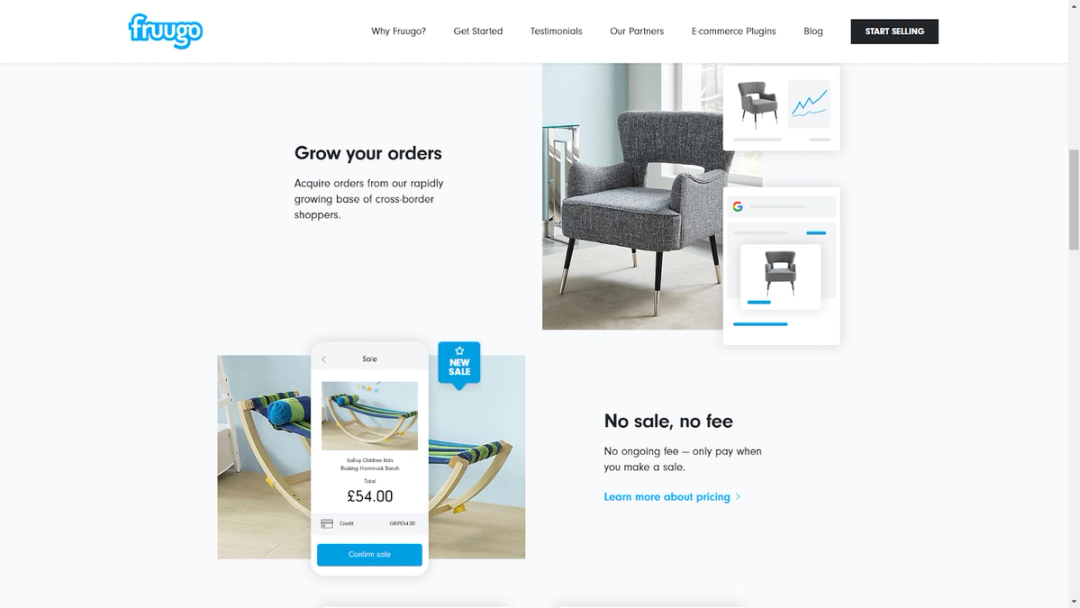 Fruugo is present across 23 countries globally and offers you several currency options. It is largely based out of Europe and offers some unique product sub-categorization within niche categories, which helps buyers discover precisely what they are looking for quickly.
25. Ruby Lane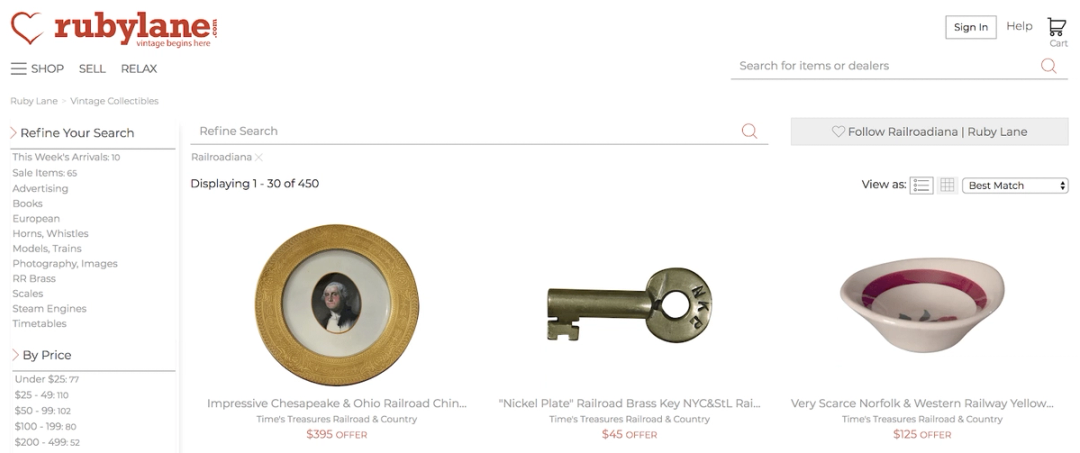 Ruby Lane is comparatively newer and specializes in vintage goods. With its exciting catalog, the brand won accolades as the most recommended selling site (within its category) a few years ago.
It is steadily growing because of its niche and pricing structure. You can sign up for free but have to pay a maintenance fee every month, which is on the higher side.
26. Wish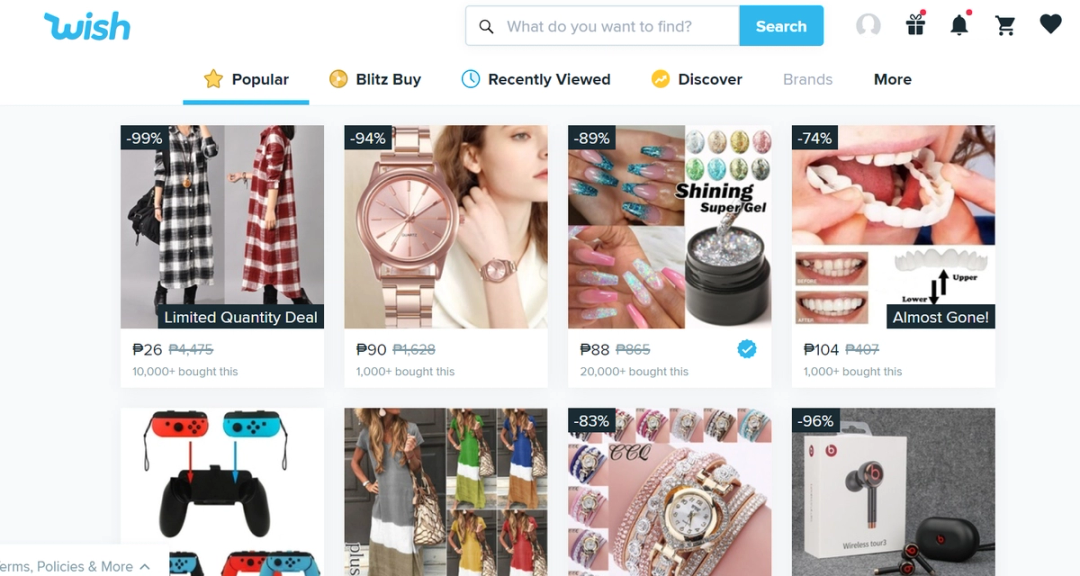 With no registration, subscription, or listing fees, Wish is the platform of choice for makers who are ready to indulge in the platform's liberal discounting and promotional campaigns to entice buyers.
Founded in 2010, Wish allows you to create your very own Wish store where you can inform and educate your customers.
27. Weebly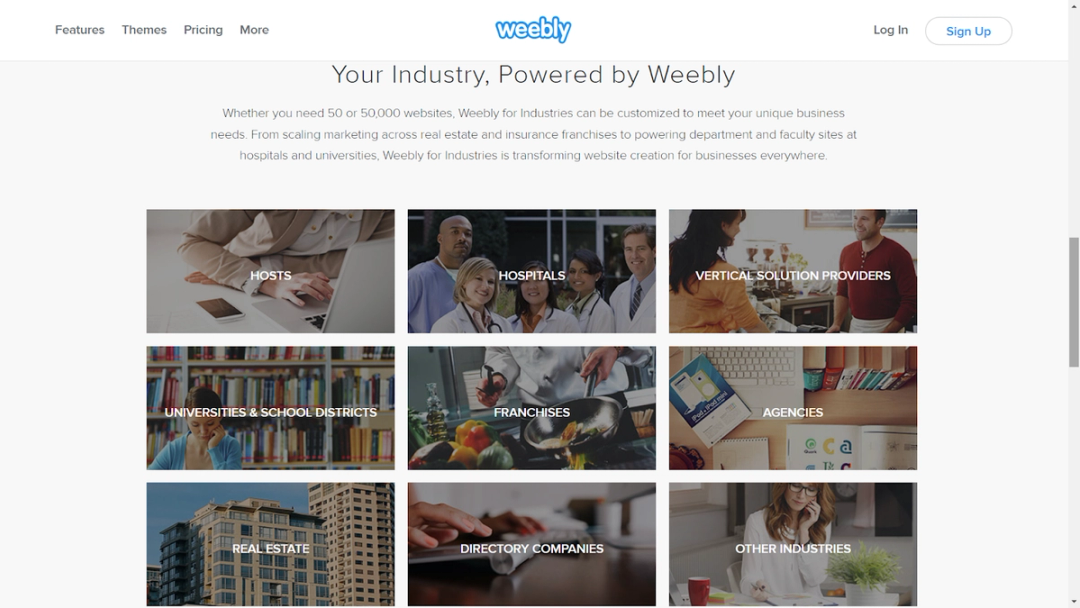 For small artists, creators, and designers, Weebly is a good and simple marketplace to take your first few steps into the global arena.
28. Redbubble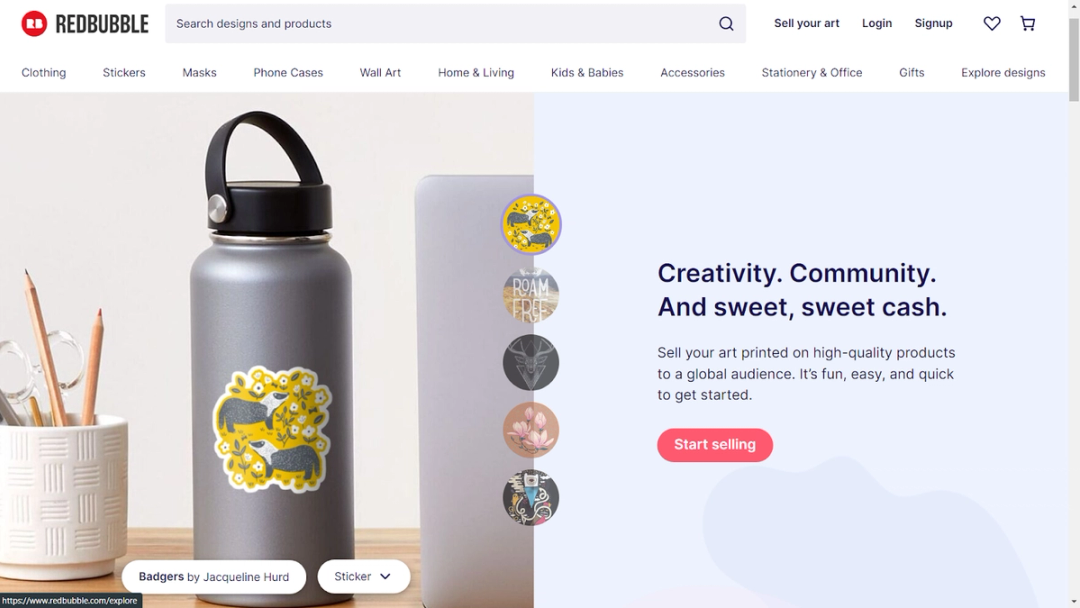 Filled with quirky and interesting products, Redbubble is a booming e-commerce platform where you can sell your designs, fan art, merchandise, and more.
Submit your design and you will get the merchandise bearing your design, responsibly produced.
29. Yo!Kart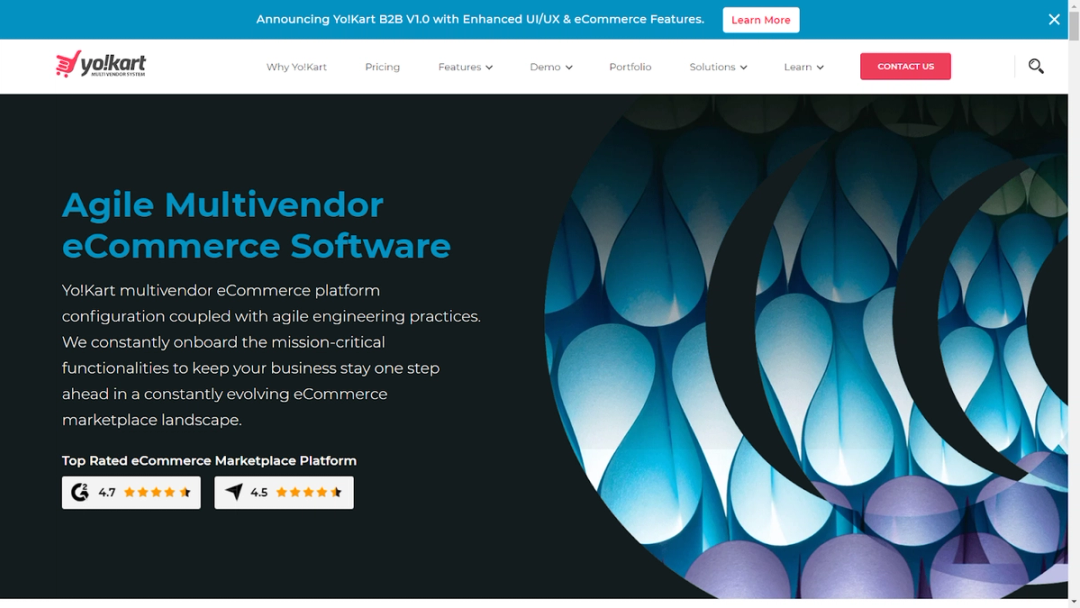 Are you an early-stage startup? Yo!Kart hosts multiple vendor marketplaces and allows you to network and scale your business. Upon signing up, you get a year of free tech support.
30. Depop
For sellers who do not want the hassle of going from pillar to post, Depop is a convenient option.
Simply use the app to take a picture of the product you are selling, fill in some details, and Depop gives you a link to your product page, which you can promote anywhere.
In Conclusion
Now that you may have a rough idea of where to sell online, do keep in mind that you could also have app support or an API for the selling page that you can use on other online properties (like your website) to promote your product and get leads quicker.
Also, be sure that you have the right pricing strategy for your product. Here's a handy guide on how you can price your product online:
If you still aren't sure about where to sell online, then you may be in the right headspace to open up to all the opportunities. Remember to browse, browse, browse!
Ready to design your logo? Get started with our logo maker!