Ecommerce is growing rapidly, and many entrepreneurs are wondering how to get into space. Recently, there has been an increase in entrepreneurs launching small businesses and eCommerce shops during the pandemic.
‍Shopify alone has experienced a 72% increase in profit in 2020 from April through December, while shares of Wix doubled that same year. It's not just the entrepreneurial side that's growing exponentially either.
eCommerce sales are up nearly 33% year-over-year, reaching 14% of all United States retail spending in 2020. If you're looking to start an eCommerce business or shop, we will explore how to start this entrepreneurial endeavor. But having just the initial success in mind is a recipe for disaster.
You need to make sure that you're always a few steps ahead of the game and employing the best eCommerce growth hacks in order to achieve the sustainable success that will last you for years to come.
When you're first thinking about launching an eCommerce shop, you should undertake a lot of research to set yourself up for success. Researching in advance of launch allows you to receive some unbiased data to base your decision-making on to improve your eCommerce reporting.
While you can ask family and friends their opinion, especially if they are your target market, you're not necessarily going to receive unbiased advice or opinions. It's important to get an array of data in the research stage so you can make the most informed decisions possible for your business.
Only 10% of eCommerce stores succeed past the initial 120 days - and surprisingly, this number is far lower than brick-and-mortar businesses. Let's explore the initial research stages of starting an eCommerce business and why it's important to start a successful online shop.

The Research Stage Of Starting Your eCommerce Business
Before launching your own business, you know that you need to explore the type of business you'd like to run and if it's viable. Starting an eCommerce business means thinking about the type of products you'd like to offer customers, which means discovering what and who will be elemental to your store's success.
Keyword research for your eCommerce business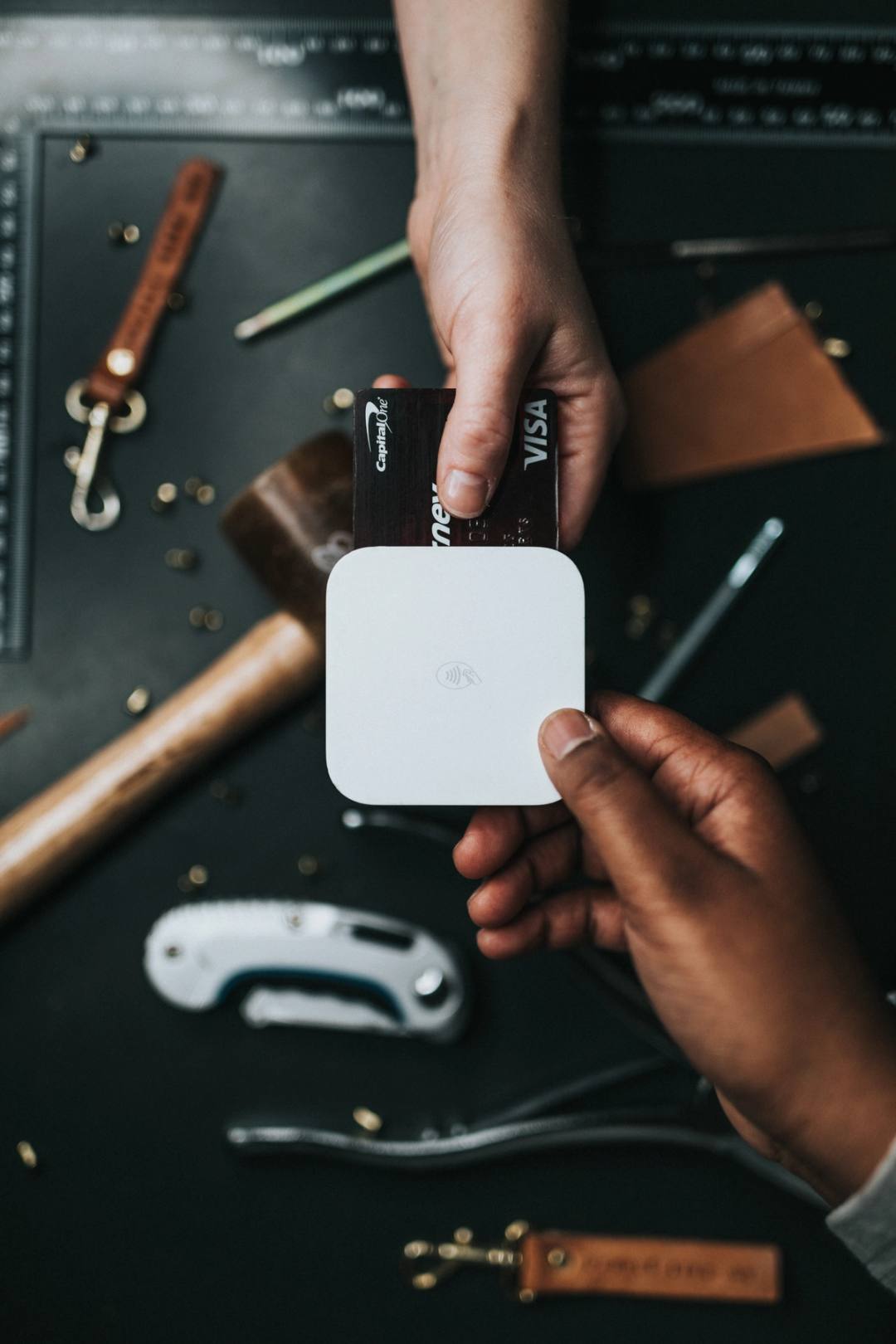 The first step in any successful search engine optimization (SEO) strategy is to perform your keyword research; however, keyword research isn't only beneficial for SEO.
Keyword research can tell you if the products you're trying to sell are actually being searched for, as well as the popularity in search by location and date filters.
Assuming the search engine your target market will use is Google, you can freely use Google's Keyword Planner to find keywords and see their popularity.

Keyword research will provide quick insights into your idea - if you're trying to sell fancy hats and no one is Googling to buy or find fancy hats in the past year, then you may learn that your product isn't popular.
You may also discover that people outside of your country are looking to buy fancy hats, so can you restructure your plans to be an international eCommerce business?
Or, best yet, you may discover fancy hat searches are indeed prevalent everywhere, and you've landed on a great idea for your eCommerce shop.

If your business is starting a new category or product, it may not be easy to judge the keyword popularity by searching for the product directly - so get creative!
Look into the keyword data for the problem you're providing a solution to see if people are actively trying to find your type of solution.
There is always a way to verify consumer interest with keyword research. It helps you understand how to structure website content and your SEO strategy to learn how customers are trying to find your store, solution, or products.
Competitor research for your eCommerce business
The next step in the research process is to explore companies and businesses doing something similar to what you have in mind for your eCommerce businesses.
You can look to businesses that are eCommerce, brick-and-mortar, or sell through third-party services.
Reach out to businesses similar to yours or those that provide complementary services. Nearly every company has competitors, and I believe that there is room for everyone to succeed, especially when partnering together.
If your eCommerce store sells fancy hats, maybe complementary services could be a hat box business and a hat decorating business.
You can partner up with these companies, offer discounts to their customers, or receive affiliate fees for referrals - to name a few opportunities.
This could, in turn, create great partnership opportunities for you, where you can buy hat boxes at a lower rate or get custom hat decorations that are exclusive to your business.
Maybe there is a hat shop in your city that focuses on casual hats while you focus on fancy and occasion hats - that's a great opportunity to cross-promote and reach one another's audiences.
Finally, explore how your competitors are reaching customers and what they're doing online. Look into what content they write, their social media strategy, and how customers respond to them.
If customers leave reviews, look for the most consistently mentioned positive traits and negative traits throughout the reviews. If your product offerings are similar, this can help you understand what customers are really looking for in your product.
A great online marketing strategy is key to an eCommerce business's success, and following what successful companies do in your industry is important.
Target market research for your eCommerce business
Let's say that your research indicates that fancy hats are a great business to go into - now it's time to find out who your target market is, as in who is going actually to buy your fancy hats. You will want to talk to potential customers whenever possible. If you know who is in your target market, you can do this through personal outreach and cold emailing.
If you're really unsure where to begin, try something as simple as launching a survey on social media and collecting responses - apply some hashtags that similar companies in your space do to see if your survey can reach some potential target audience members.

From speaking with potential customers, you will learn what they need, how to address their problems with your products, where they live online so you can target content and ads, the price point they're willing to spend, and much more.
It's important to understand who your target market is so that when you launch, you know who and how to get your eCommerce store in front of them.

Product research for your eCommerce business
Once you've discovered that your product idea is good to create a store around, you now have to figure out how to sell that product and its costs. Whether you're hand-making fancy hats or you're a hat marketplace reselling popular brands, or you're offering a vintage hat consignment style shop, all products have costs.
You need to factor in the cost of materials or products, warehousing cost if needed, the cost of shipping, and the cost of operating your eCommerce site. All of this will factor into the price you will sell your product to ensure you profit.
Your product price must be competitive and in line with what your target market is willing to pay as well as the value your brand provides.
Having multiple SKUs is exciting, but it can also be a logistical challenge in the early days. If you're unsure if your product will resonate with your target market, consider starting with a couple of SKUs to test the market.
You don't need to create one of every kind of fancy hat to sell immediately - you can make a select few based on what your research tells you is the most popular option and see how the market responds from there.

Location research for your eCommerce business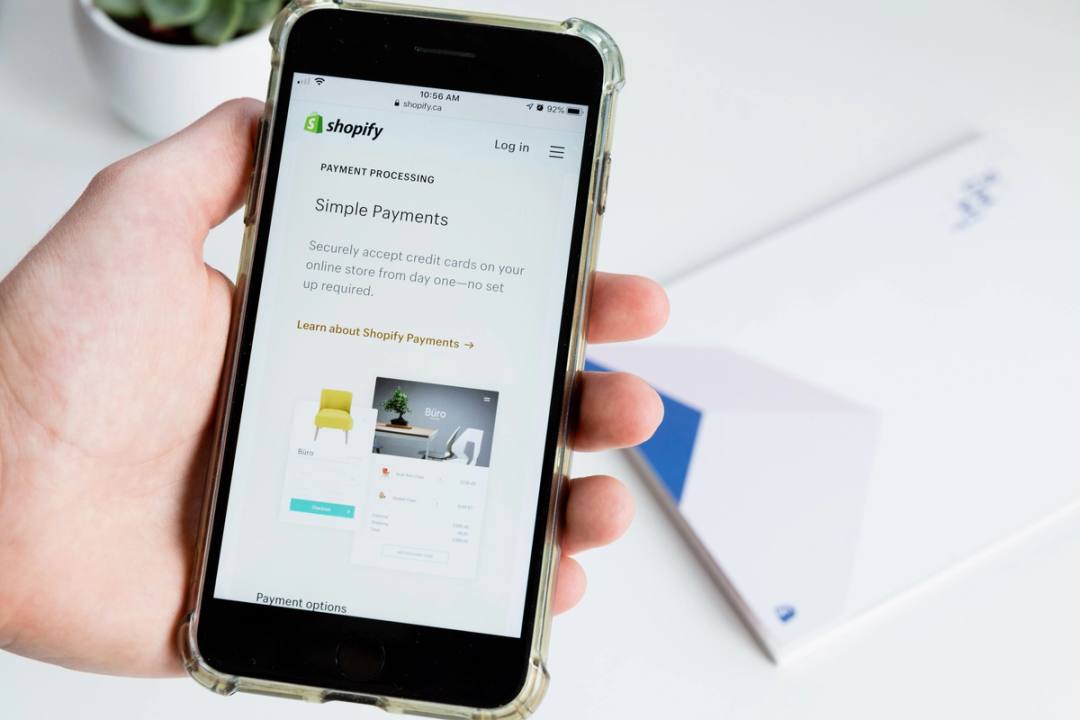 With the push from many consumers to shop local and invest in higher quality goods, it does well to understand the area you're in and if your local customers are interested in your offerings.
Are there brick-and-mortar shops in your area that offer what you do? Does your target market search for your products "near me" or similar map searches?
These are things you can discover through the previously mentioned keyword, competitor, or target market research.
Though you're an eCommerce shop, it may be a lot less expensive to ship domestically or find a local delivery company to handle short-distance or last-mile delivery.
If local shipping provides more margin versus international shipping, it's great to understand if you have a local market opportunity to cater to and focus on.
Start your eCommerce business research.
It's not easy to start something and push it hard towards success (however you define success). A side hustle provides you with the opportunity to support yourself financially and perhaps a professional network to leverage.
A full-time leap into entrepreneurship means you have the time to fully execute an idea with an understanding that there is a limited financial runway to achieve success.
To give yourself the best footing when starting your eCommerce business, research is so important. Understand if people are searching for what you want to offer, who your target market is if local shopping is something you can capitalize on, and who else is in your industry and field that you can work alongside and learn from.

Part of that calculation is researching in advance of your decision to start. Then - launch your eCommerce site and get going with friendly eCommerce platforms such as BigCommerce, Shopify, or Wix.
How To Create A Logo For Your eCommerce Business In A Few Minutes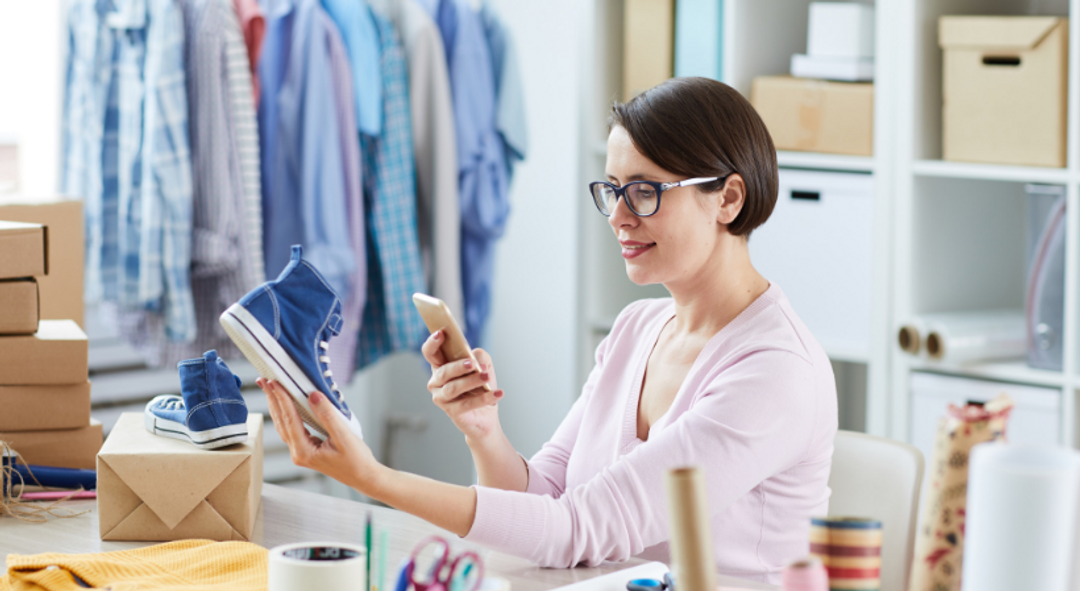 A logo for eCommerce businesses—do you really need one? Absolutely! Here's why:
A logo can help establish the visual identity of your business and set it apart from other companies in your industry. More than that, eCommerce businesses need proper branding to build a solid online identity—a logo is a massive step in this direction.
Good branding allows you to build a connection with your target audience, potentially making them want to learn more about you and engage with you.
A relevant and unique logo for an eCommerce business can elevate its appearance, but more importantly, it provides credibility—a critical attribute to have from the start.
Building your eCommerce brand can boost trust and reliability between you and potential customers, which is vital as they would be relying on you for efficient and convenient online purchases.
Once you manage to build a connection with your audience through effective branding, your job gets a whole lot easier.
A strong logo is one giant step that can help you get there, and with our AI-powered logo maker to assist you, your visual branding needs are pretty much set.
Before we get to that, here are some other steps you should take to make your eCommerce business stand out from the crowd.
How To Make Your eCommerce Business Stand Out
A logo for eCommerce businesses is essential, but there are other ways to stand out and make a good online impression. ‍
Statistics show that there is an estimated 2.14 billion digital buyers globally in 2021. Rest assured, you're working with a vast market with boundless opportunities. Amidst this pandemic, most transactions are happening online, giving eCommerce businesses a distinct edge of demand among consumers.
Brand marketing is essential, but here are other valuable tips to consider:

Do extensive research on your competition
Show potential customers why and how you are different
Offer a vast and diverse selection of products
Adapt and develop your products regularly
Feature product ratings and reviews
Dive into content marketing
Provide excellent customer service at all times
Have a charitable partnership or promotion and showcase the heart of your brand
Have a strong logo and other solid branding elements
Ensure that your interface is user-friendly
Network your business as often as you can
Reassure customers that your business is purely for their benefit and convenience
Offer multiple payment channels and competitive prices for products and shipping
Provide promos and discounts for special occasions and returning customers
Promote your business on multiple social media channels

Above all, the best thing you can do for your eCommerce business is show customers that a purchase experience with you is better than having it with other brands. Offer them convenient, meaningful, and highly dependable services, and you can easily stand out and build a following of loyal customers.
These tips can help keep online users intrigued and stick around, but a good branding strategy boosts the professionalism and quality of your entity as a whole. A logo is like a visual pitch, and if it's appealing enough, it can compel your audience to learn more about you.

Steps To Create A Free Logo For eCommerce Business
Here are six easy steps to get a free logo for eCommerce businesses and ways to promote and market your brand with your new visual.
Step 1: Find A Great Name For Your Online Store

Your business name is more for your customers than it is for you. Decide on a name that oozes reliability and distinction, so much so that it would compel onlookers to learn more about your brand.
Consider using an eCommerce business name generator to provide you with a great and memorable name along with a beautiful logo to go with it.
All you have to do is input 1 to 3 relevant keywords that describe your business and optimize your preferences.

For example: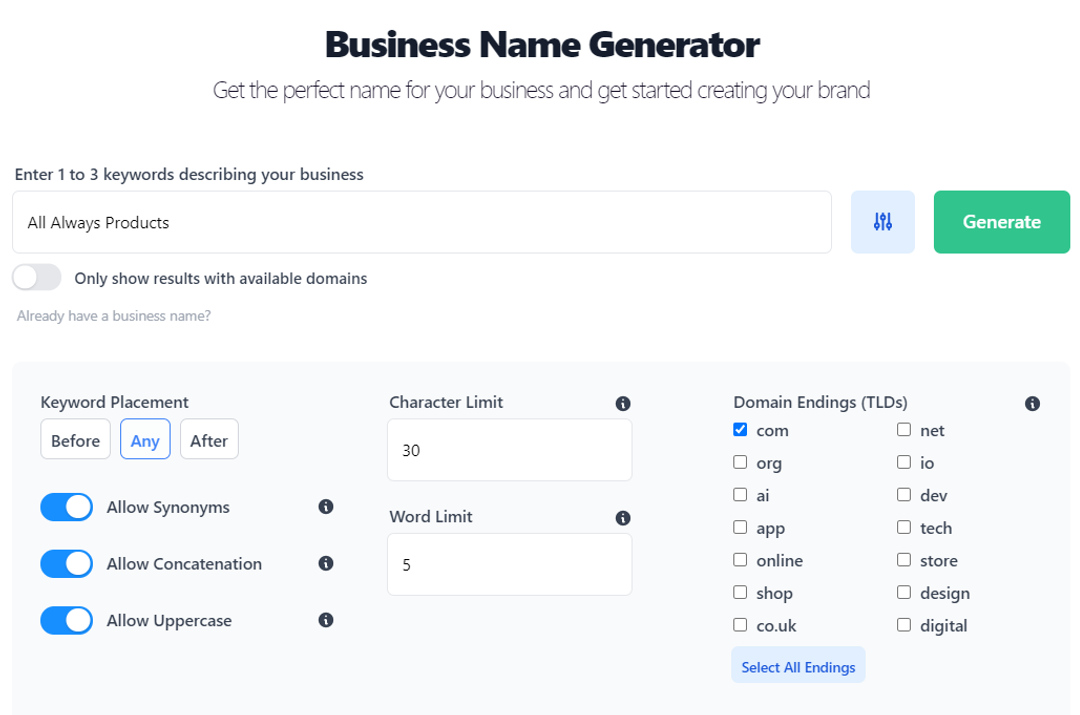 The tool will generate a ton of names along with potential logo ideas for you to choose from.
Step 2: Choose The Name You Like


Browse through the selection of names and choose the one you like the best. Don't worry about the logo design just yet—you'll soon get hundreds of different designs to choose from.

Here are some tips in choosing a great name for your eCommerce business:

It should be unique and distinctive
It should be relevant to your products
It should be easy to pronounce and memorize
It should be simple and recognizable
It should reflect who you are as a business

Once you have chosen the right name, click 'Ideas' on the upper left of the page to check out hundreds of logo designs for it.


Step 3: Find The Perfect eCommerce Business Logo To Customize

Every logo you'll find is customizable according to what you prefer. Find a design that is closest to your ideal logo for eCommerce business and click it to customize it. From here, you can modify its font, colors, icons, spacing— pretty much everything! Don't stop until it's perfect.


Here are some tips for when you customize a compelling logo for eCommerce businesses:

Use one or two brand colors at most
Choose the colors that best represent your business
Use one or two fonts at most
Consider sans serif fonts for their readability
Avoid overcrowding the logo with too many elements
Build a simple yet strong design
Ensure that it looks memorable and professional
Use an icon that best represents your business

Customization is essential because it allows you to make the design your own. You are in total control of its elements. Nobody knows your ideal logo as well as you do, and with a professional logo maker, you get to make your vision come alive exactly the way you need it to. Customizing your logo for eCommerce business also helps it stand out from the competition.
These are the benefits of logo customization:

Helps in standing out from competitors
Allows you to tap into your creativity
Achieves your ideal logo design
Adds distinction and memorability
Helps make brand-specific elements come alive
Proves that the design is truly your own

Step 4: Finalize Your Logo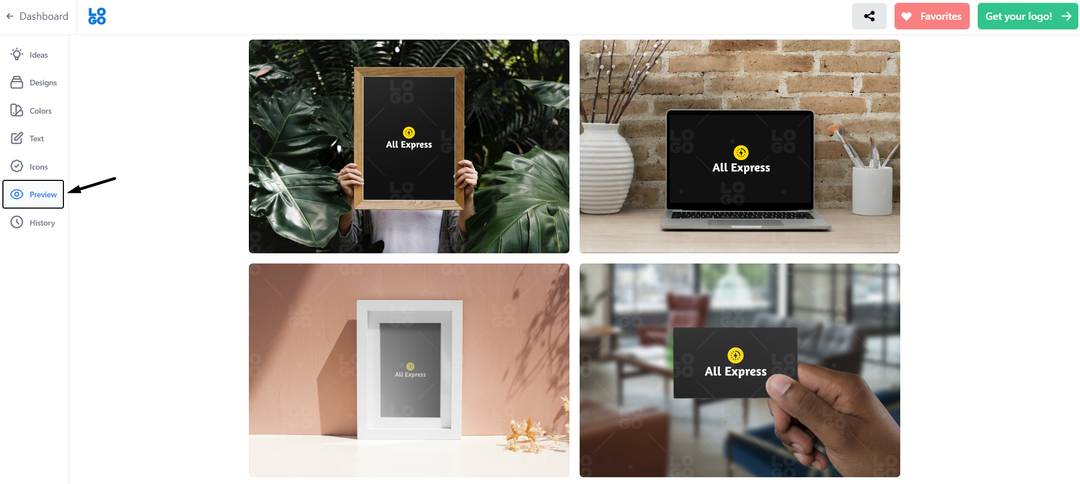 Once you're happy with the design, go ahead and click 'Preview' to see how your new logo will look on various platforms and merchandise. You will also receive details about the font, color palette, business cards— whatever you need to get your eCommerce business running.

Step 5: Take Your Free eCommerce Business Logo Home

Once you have finalized your logo, click the 'Get Your Logo' button. From here, you can take your new eCommerce business logo home free of charge!
You can start using your eCommerce business logo right away with these benefits:
Full ownership of your logo - Once you purchase your logo, it completely belongs to you and no one else, even if you decide to delete your account.
Instant access to your logo - Your logo is safe in your account. It is secure for you to come back to it whenever you need it.
100% satisfaction guarantee - Your happiness is everything to us. If you're unhappy with your logo, we will issue you a full refund.
Launch your eCommerce business in almost no time at all. It's practical to get an early start, so go for it! But take note that your logo is just the start. You still need branding materials featuring your new logo to build your online presence.
This is where the Brand Plan comes in.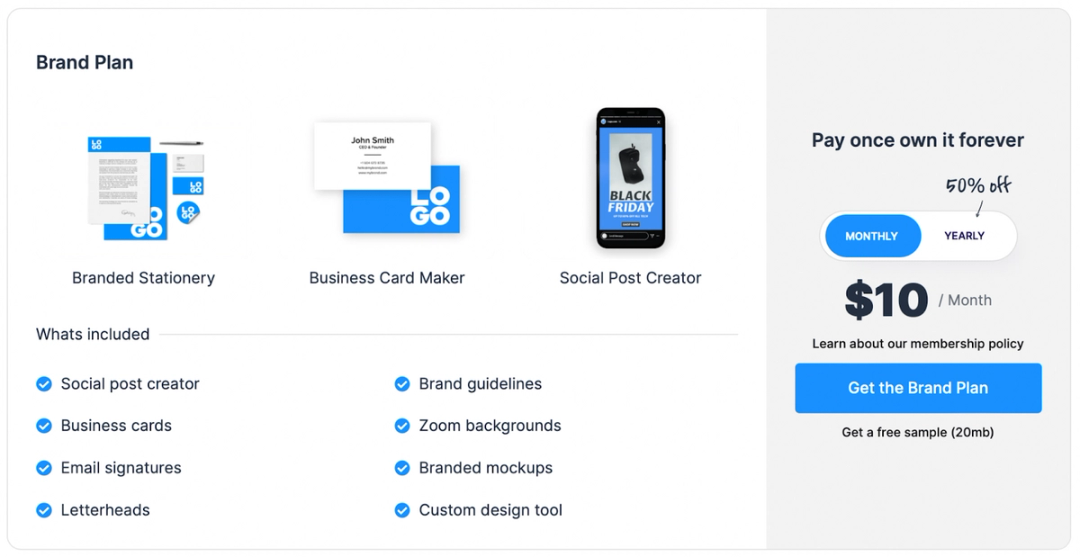 Our Brand Plan is your brand-building best friend. For only $10/month, you have instant access to:
Unlimited logo edits
Business card maker
Email signature maker
Custom design tool (Stitch)
Brand showcase
Brand guidelines
Perpetual brand backup
Oh, and all of them are pre-set with your new eCommerce business logo. Say hello to instant convenience and results!
Step 6: Build Your eCommerce Business

Social media branding is an effective tool that allows you to promote your brand to the right audiences efficiently. In fact, Instagram is the perfect place to feature some of your products and build engagements. Instagram is the sixth most visited website globally—quite a big market, don't you think?
Having successful social media engagements only happens when you have credibility, and a way to build credibility in your eCommerce business is to make your social media presence consistent.
A social media kit offers this consistency. With our packages, you get ready-to-use files for all your social media platforms such as Facebook, Instagram, LinkedIn, Youtube, and Twitter so that you can get started in no time.
You'll also get access to a website builder, which gives you infinite possibilities for using it to boost your brand. Every business needs a website, especially one for eCommerce, and now you have one!
You can also use it for diving into other forms of promotion, such as creating blogs about your journey in starting an eCommerce business—providing tips and tricks to other people with the same aspirations while also building your brand.
According to a study from Hubspot, 80% of internet users interact with both social media and blogs. What are you waiting for? Get a social media kit and a website builder today!

10 Great Examples Of A Logo For eCommerce Businesses

Here are ten logo examples to get your creative juices flowing:
1. How unique is this icon? Show customers that your business has a united front— a commitment to providing them with anything they need.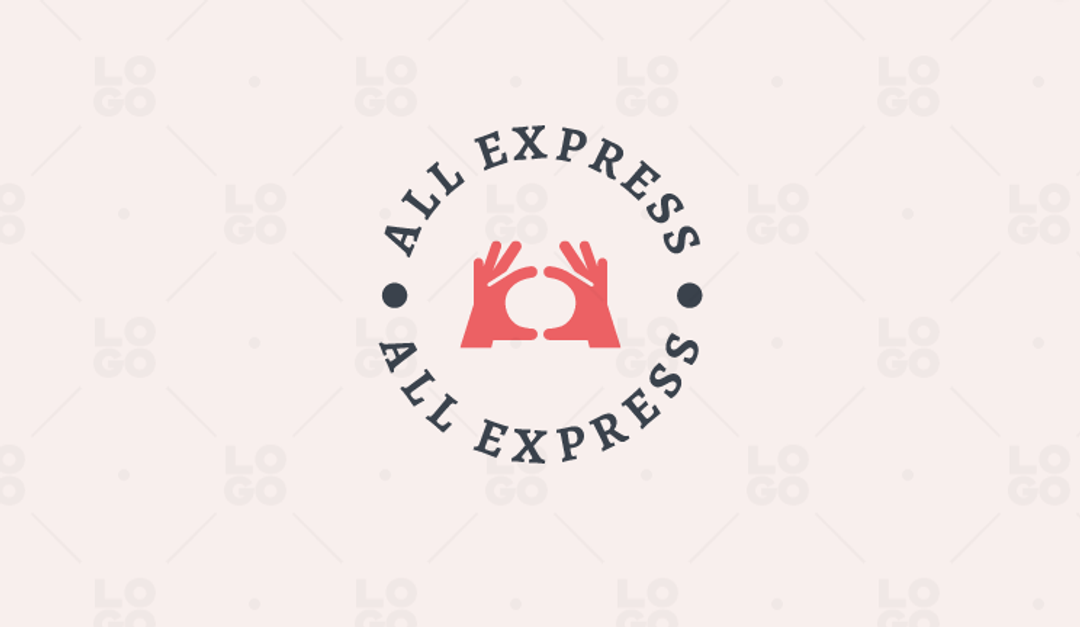 2. A soft blue is an excellent color in a logo for eCommerce businesses— it signifies subtle professionalism with a tinge of calmness. A quiet determination, if you will!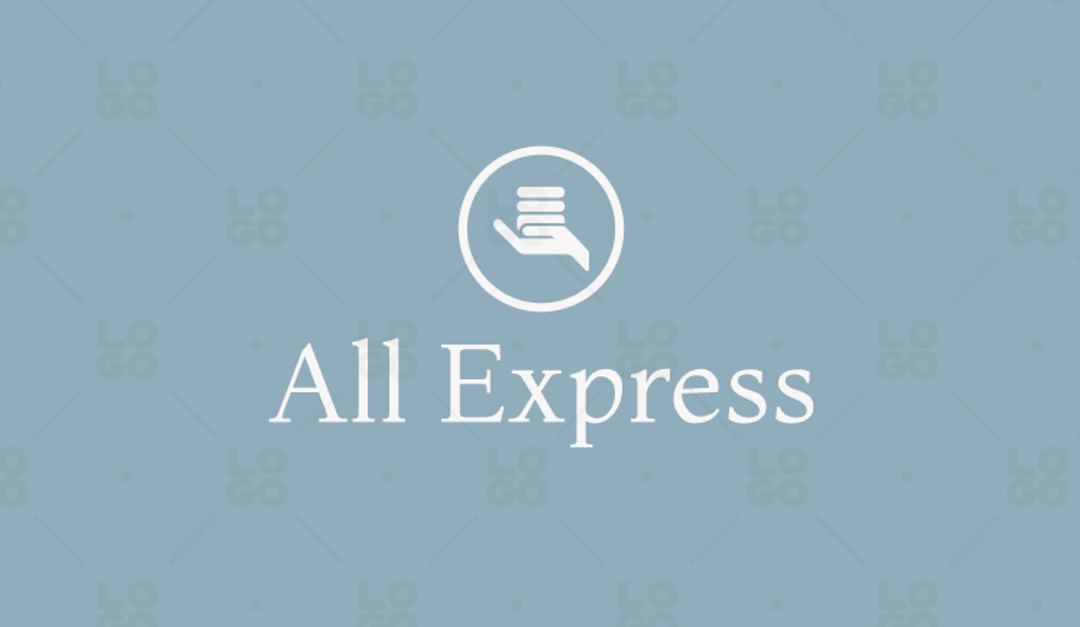 3. Use an icon that represents human thinking and decision-making for your eCommerce business. It can signify your efficiency as a brand and that whatever customers think about, you're there to provide.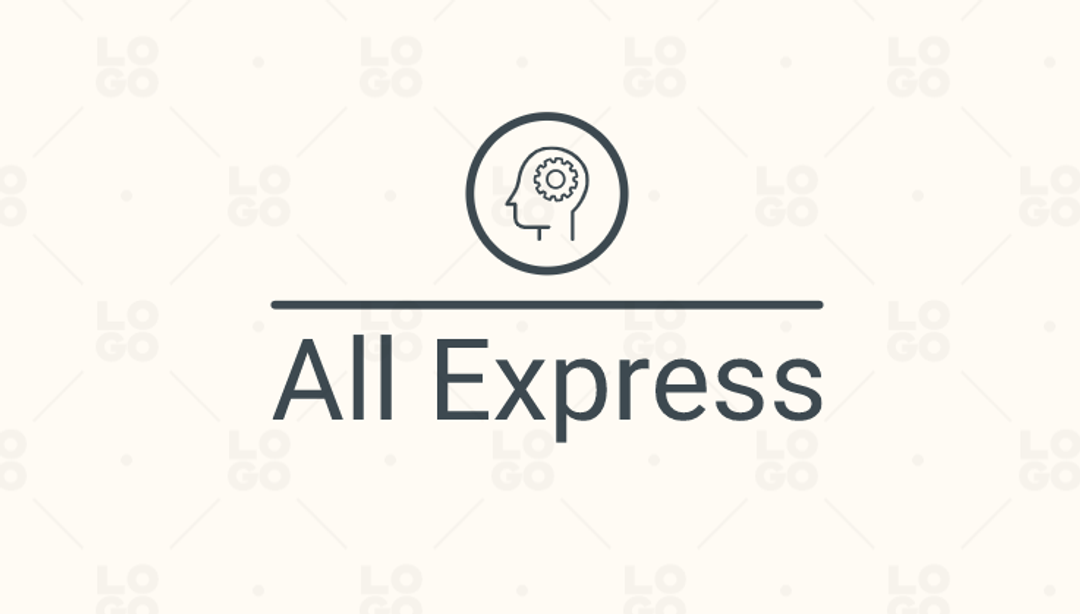 4. Red is a valuable color in a logo for eCommerce businesses. Why? It's pretty eye-catching! It also evokes strength and foundation. What better way to stand out?
5. You can never go wrong with a black and white logo. If you're going to do this right, always go with the classics.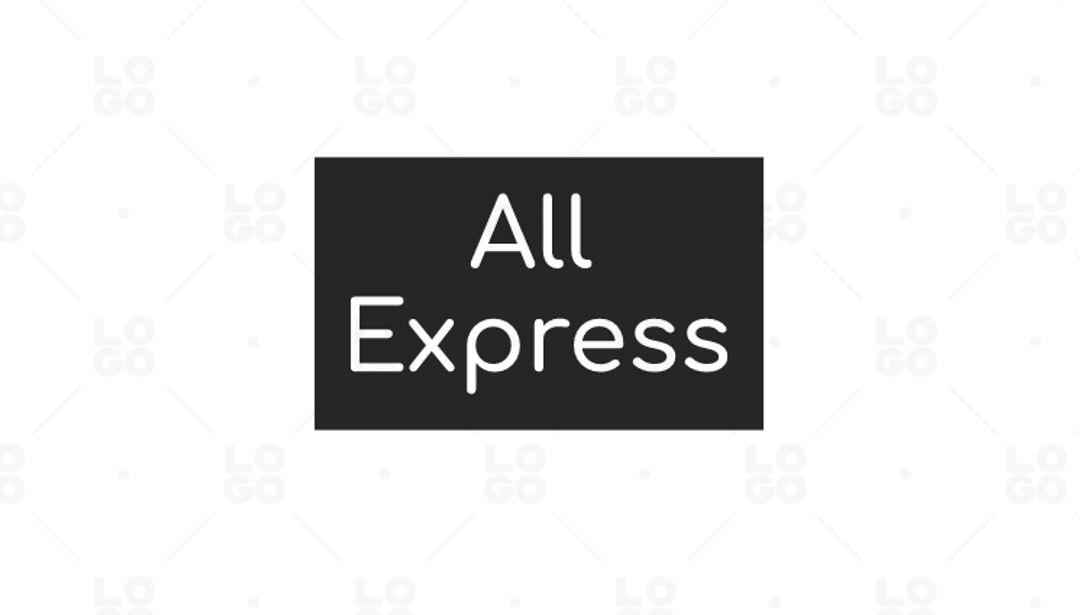 6. What about black and white with a relevant icon to boot? Now, you've got a winner!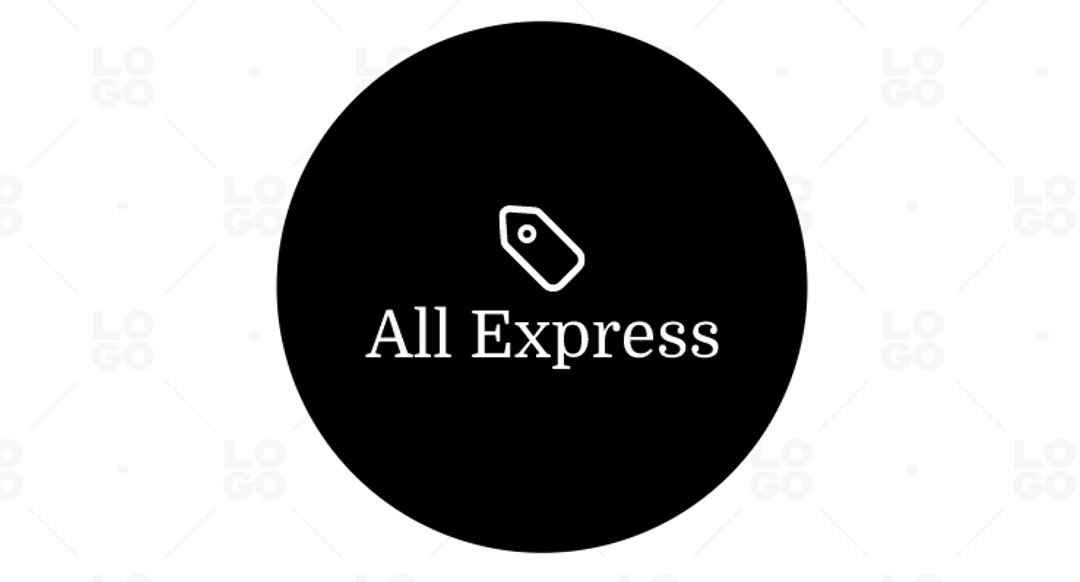 7. Minimalist logos never go out of style. Throw in a distinctive color, and you've got a logo worth remembering.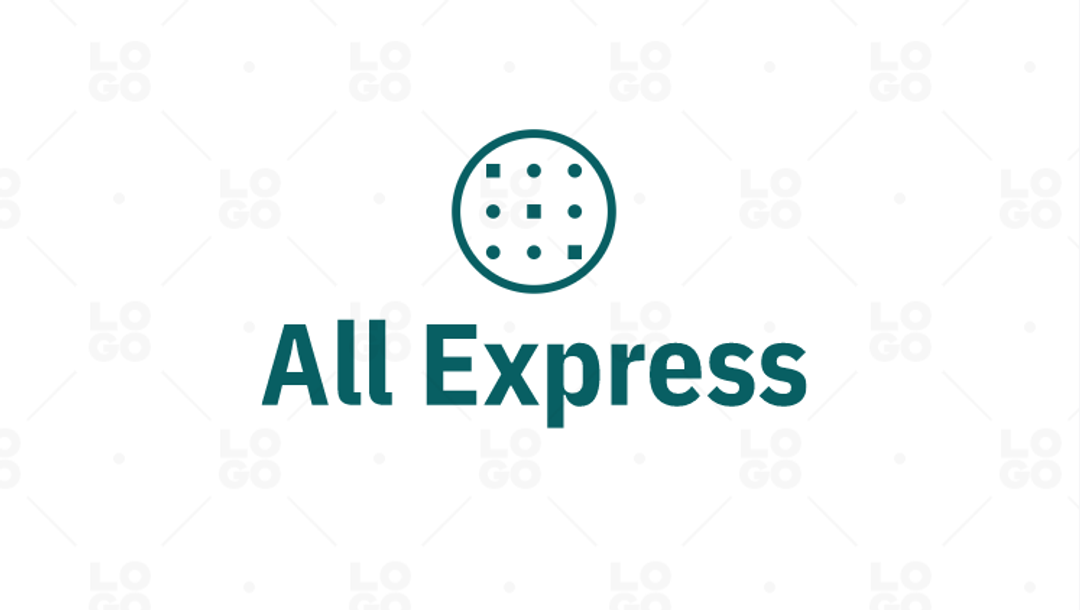 8. Show customers that you're always on the go and ready to provide them with their needs. A strong red backdrop and arrows for an icon definitely prove it!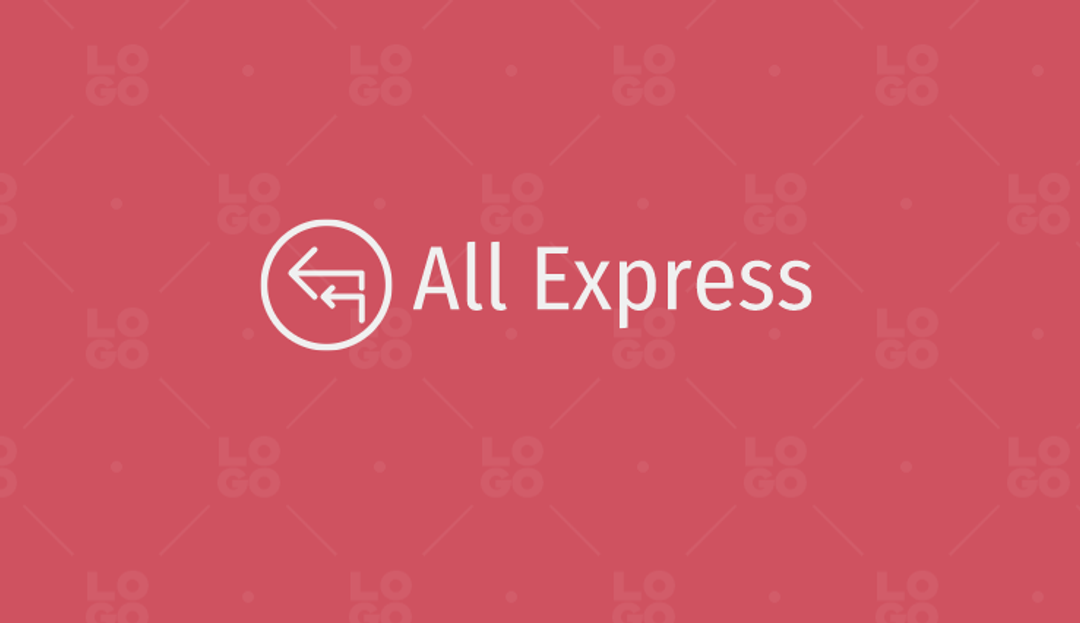 9. It's always a good idea to use dark and light colors that complement each other. Together, they emphasize and stand out essential elements.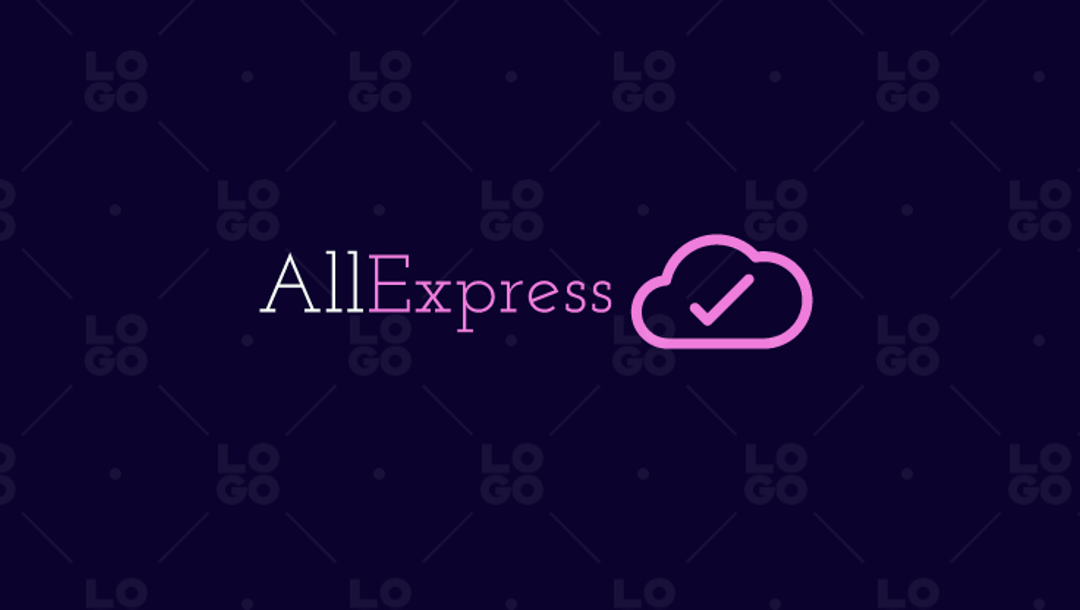 10. Use an icon that shows customers that your business can give them one essential thing: fulfillment. Don't checkmarks say that perfectly?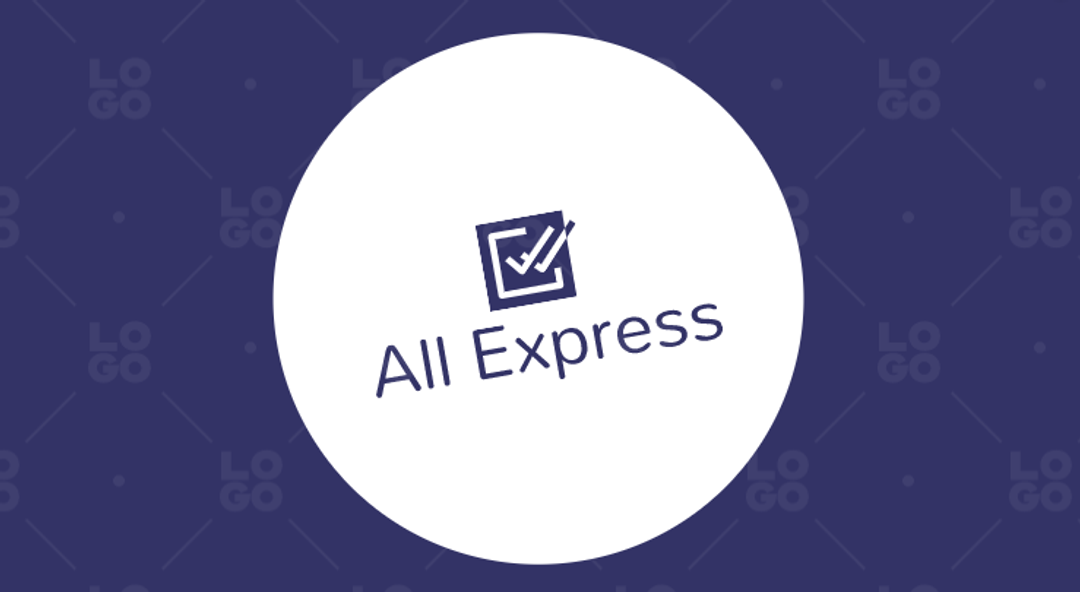 Branding Your eCommerce Business

A logo is the core of your visual branding needs because it builds a foundation between you and your audience. It shows that you care about your business enough to brand it properly from the start.
Compelling logos can ultimately set you apart from other businesses, and they can potentially tell users a story with a single glance.
Knowing how to get started and taking the right steps can help you build and establish your eCommerce business. However, true success lies in attracting paying customers who can eventually become loyal customers.
Design your eCommerce business's logo today!