‍
Wondering how to write a testimonial for business? It's all in the template. A clean and well-designed testimonial template can turn potential customers into buyers. In fact, customers who interact with reviews or testimonials are 58% more likely to do a purchase.
Testimonials are one of the most important pieces of copy that you can write on your business website. If you use them wisely, you'll be able to increase your brand awareness and strengthen your bond with customers.
Do you want to create a testimonial page that inspires trust within your clients? Learn how to display customer testimonials effectively on your site with these 8 customer testimonials page examples and boost your sales.
Keep reading and discover:
What is the definition of a testimonial template?
Why do you need to build a testimony template on your website and how to manage customer feedback?
What are the 8 best client testimonial templates to use in your business in 2023?
‍
What makes a good testimonial testimonial, and what can it do for you?
First impressions matter the most. When new customers visit your website, they should be able to know everything about your product or services. How can you convince them to rely on you?
A customer testimonial page is one of the best ways to show social proof on your site. This can help you build trust with your customers and increase website conversions.
Testimonial pages are the ultimate word-of-mouth marketing tool to sell a product. Numbers don't lie: 9 out of 10 people say they trust what a customer says about a business more than what that business says about itself.
A great testimonial page should have the following features:
1. Clarity and accessibility
Make sure that your testimonials are direct and useful. Add a picture of your client to enhance the authority of the review and create an emotional connection with the reader. Keep it simple. An easy-to-use testimonial page is what you need to convert new customers into paying customers.
2. Consistency
If you ask the right questions, you'll get the right answers. A testimonial page that drives sales depends not only on what your customers say about you but how they say it. Be logical with your text testimonials. Rather than asking your customers if they like your business, ask them what made them buy your product instead of your competitor's one.
3. Emotions
Choose reviews and opinions that connect with your target audience. If your buyer personas are B2B companies, pick the best testimonials from the same target audience. This way, your potential customers will feel represented with a story that relates to them and their needs.
In a nutshell, your prospective customers don't want you to brag about yourself. They want to know what your customers think about you.
‍
The best 8 client testimonial templates to use in your business
Testimonials come in all shapes and sizes. There are multiple ways to implement them in your business website and to give voice to your customers. You can even use them to improve your content strategy.
We've compiled the 8 best templates for the following types of testimonials:
‍
1. Video testimonials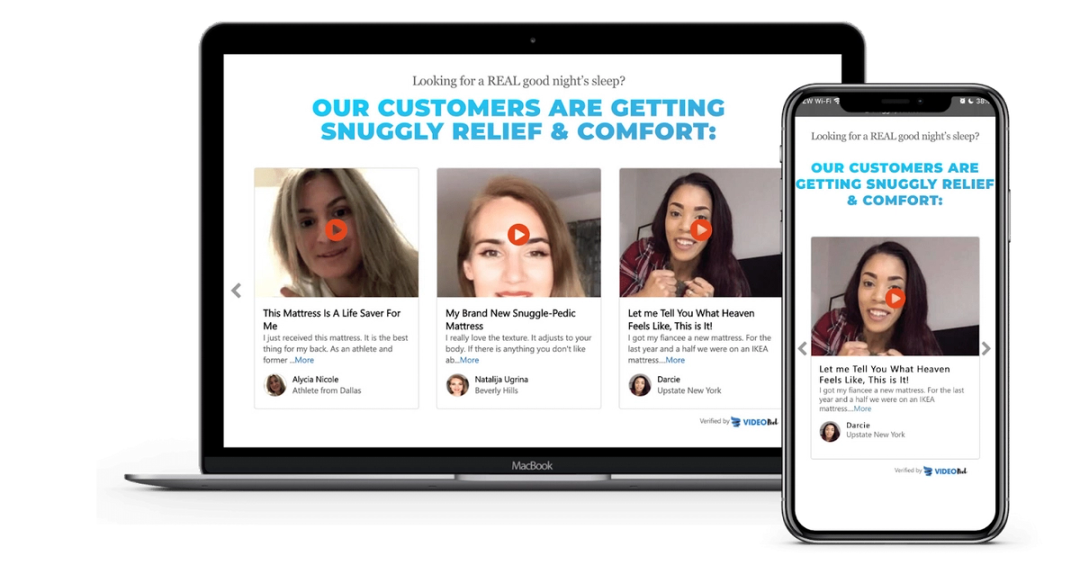 Testimonial videos are short and engaging multimedia productions where clients talk about their experience with a product or service.
They're generally more helpful and memorable to users than a plain text testimonial. 2 out of 3 people say they'd be more likely to purchase after watching a testimonial video demonstrating how a business, product, or service had helped another person like them. You can only image the result if the video goes viral!
Video testimonials template
Your customers are not professional actors, so don't expect them to follow a film script. Instead of sending them a fixed template, give them the freedom to express themselves.
Guide your customers through answering the following questions:
Tell us where and how you heard about our company
Describe a specific time our company helped you
Tell us about yourself, share a relevant personal story
Describe our company in three words
Show us the impact of our product with tangible results
Would you recommend our service to other customers? If so, why?
‍
2. Social media customer testimonials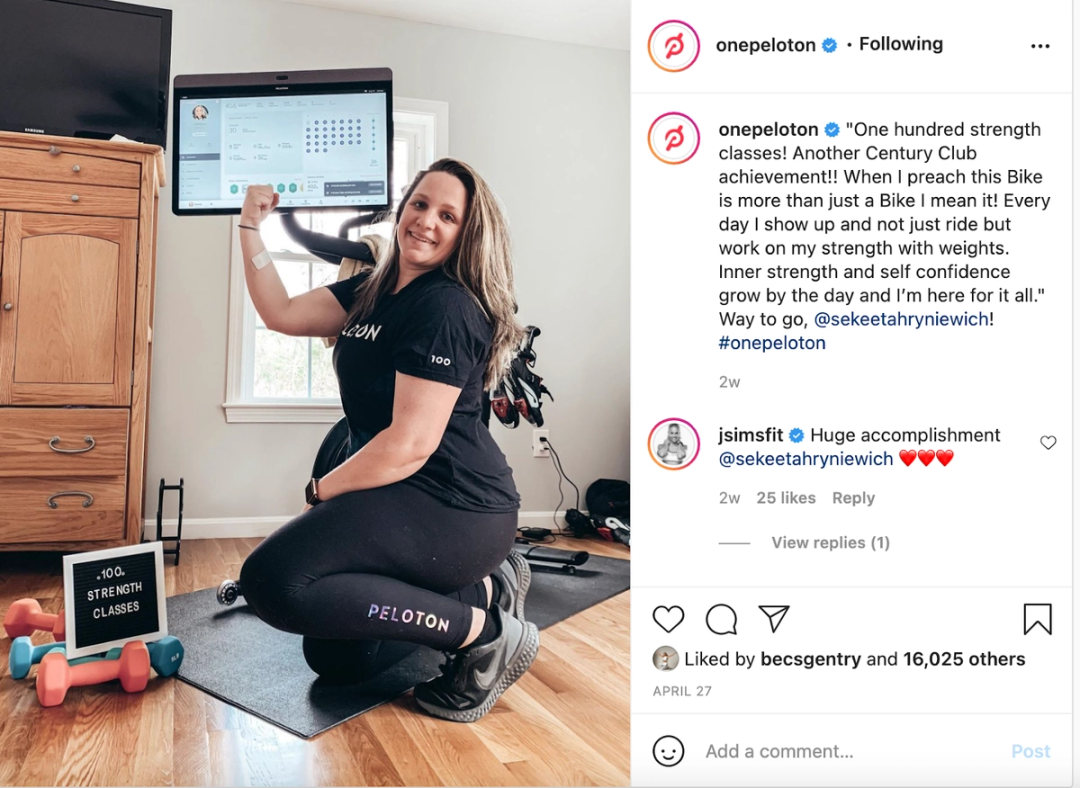 Social media is one of the best channels to approach your prospective customers. Everyone's scrolling down their feeds in search of emotional and stimulating content. Why don't you use it to post testimonials and let them be a part of your social media branding?
You can share testimonials in many forms of content on your social media profiles:
Add customer testimonials in your posts
Add content to Instagram Reels or Facebook Stories with great testimonial examples
Publish a video testimonial on IGTV
Contact social media celebrities and boost your engagement with influencer testimonials
Numbers speak louder than words. 52% of brand discoveries come through social media.
Social media testimonials template
Follow these tips to post testimonials on social media:
Repurpose your reviews on social media. Use the same testimonials you have on your website. Publish the quote in your social media profiles and add a client's picture or a customized graphic in the background. Find some inspiration and stunning templates on platforms like Canva or Unsplash.
Ask your customers for some feedback. Publish a testimonial example on your profile and tell your clients to follow the same structure. Make it a challenge for your community, add a hashtag and go viral with your customer's testimonials.
Create and use a default template. If you want to keep the same format for all your testimonials, design a professional template.
"The first time I used [product or service] I knew I didn't want to try anything else. Every time I [activity] I usually find it tough to [challenge]. This [product or service] has been a life savior for me and I have improved my performance by [notable advantage]."
‍
3. Quote testimonials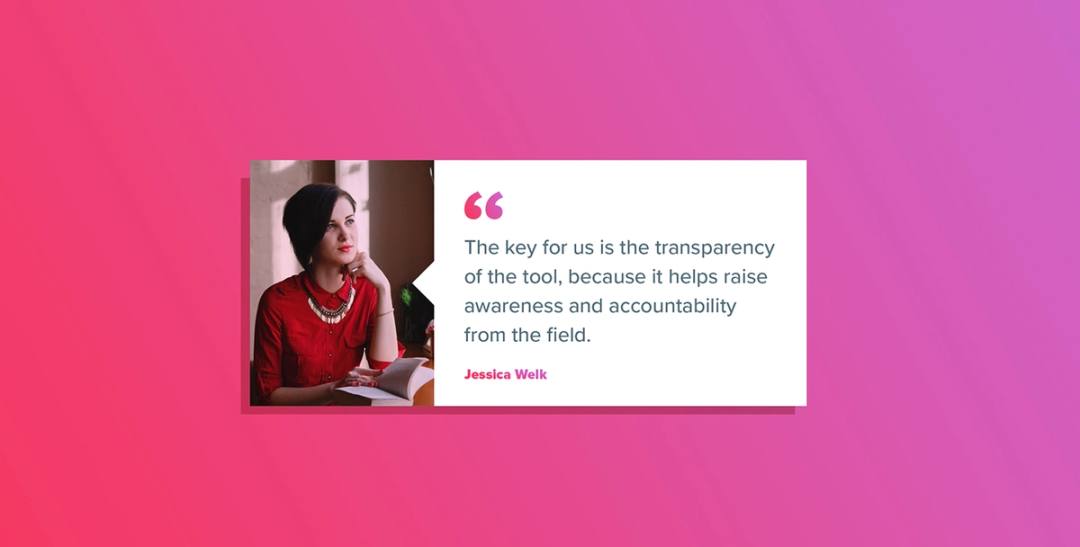 Customer quotes are very popular and easy-to-produce testimonials. These are short and honest personal recommendations from happy customers who love your brand.
People like quotes because they can get to know your company better after reading one or two sentences. To attract potential customers to buy your product, tell a story with your quote testimonials. Be specific and use a conversational tone: write the way you talk.
Quote testimonials template
To create an outstanding client testimonial template, just ask your clients to share their thoughts on your service. Consider using these questions:
Did the product meet your expectations?
How would you rate it from 1to 10 and why?
What did you like the most?
What can you say about its benefits?
Would you recommend the product to other customers?
These are all great questions that will give you genuine answers about the strengths and weaknesses of your business.
‍
4. Success story testimonials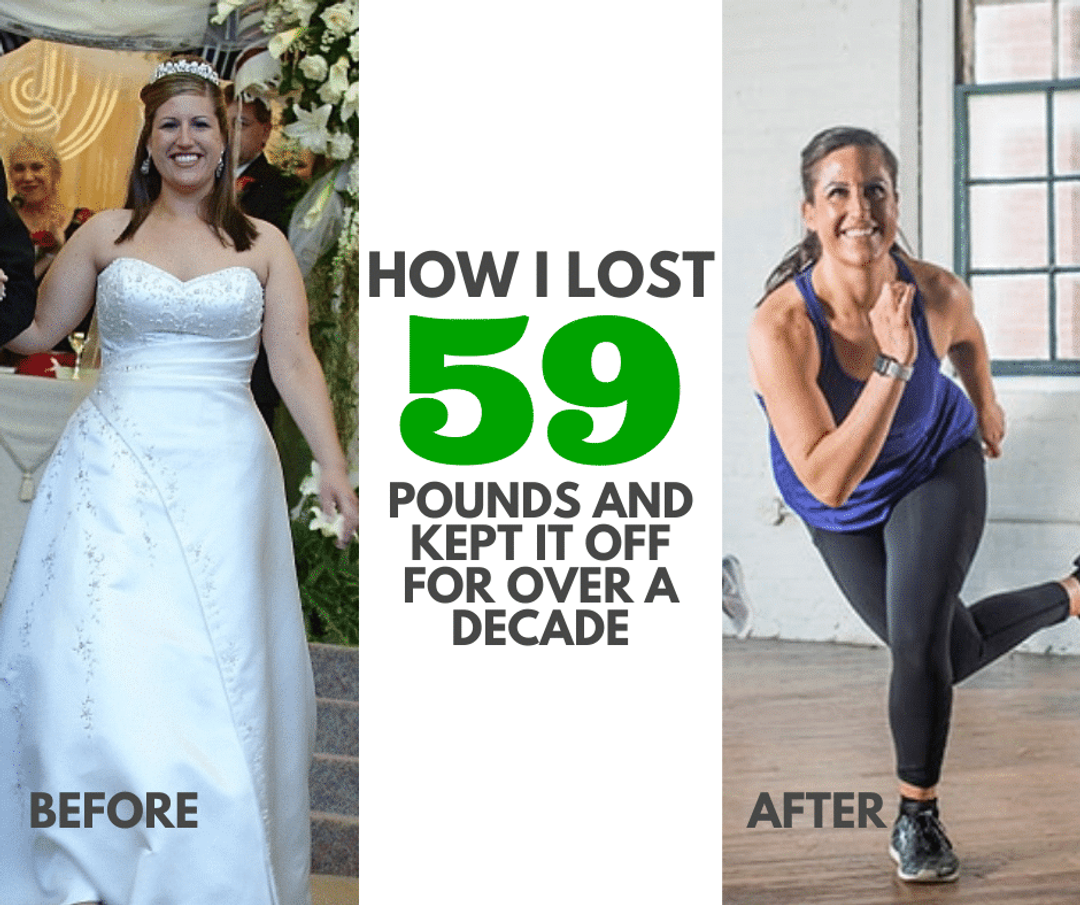 Success stories are remarkable testimonials because they show a customer's personal story from an unpleasant past to a promising future.
These are the famous "before" and "after" experiences, where people share their journey using a brand to embody their fight against all obstacles. Use them to illustrate step-by-step how you helped your client to reach their goals.
Success story testimonials template
Coach Kat and Dr. Mimi is a family business run by a dynamic mother-daughter duo. They help people change their lives with a professional fitness and health program.
Kat and Mimi share clients' testimonials and success stories on their site to show customer satisfaction. Take Patti's story as an example of how to build a simple and compelling testimonial. All you need is:
A "before" and "after" picture. Use as many pictures as you want. You can even create a gallery and show your customer's progress month by month.
Show the benefit. How much money did they save? Tell your potential customers how can you help them with quantitative data.
Let your customer express himself/herself. Your clients need a space to tell their stories. Allow them to talk freely about their insecurities and the benefits your product or service brought to their lives.
‍
5. Long-form testimonials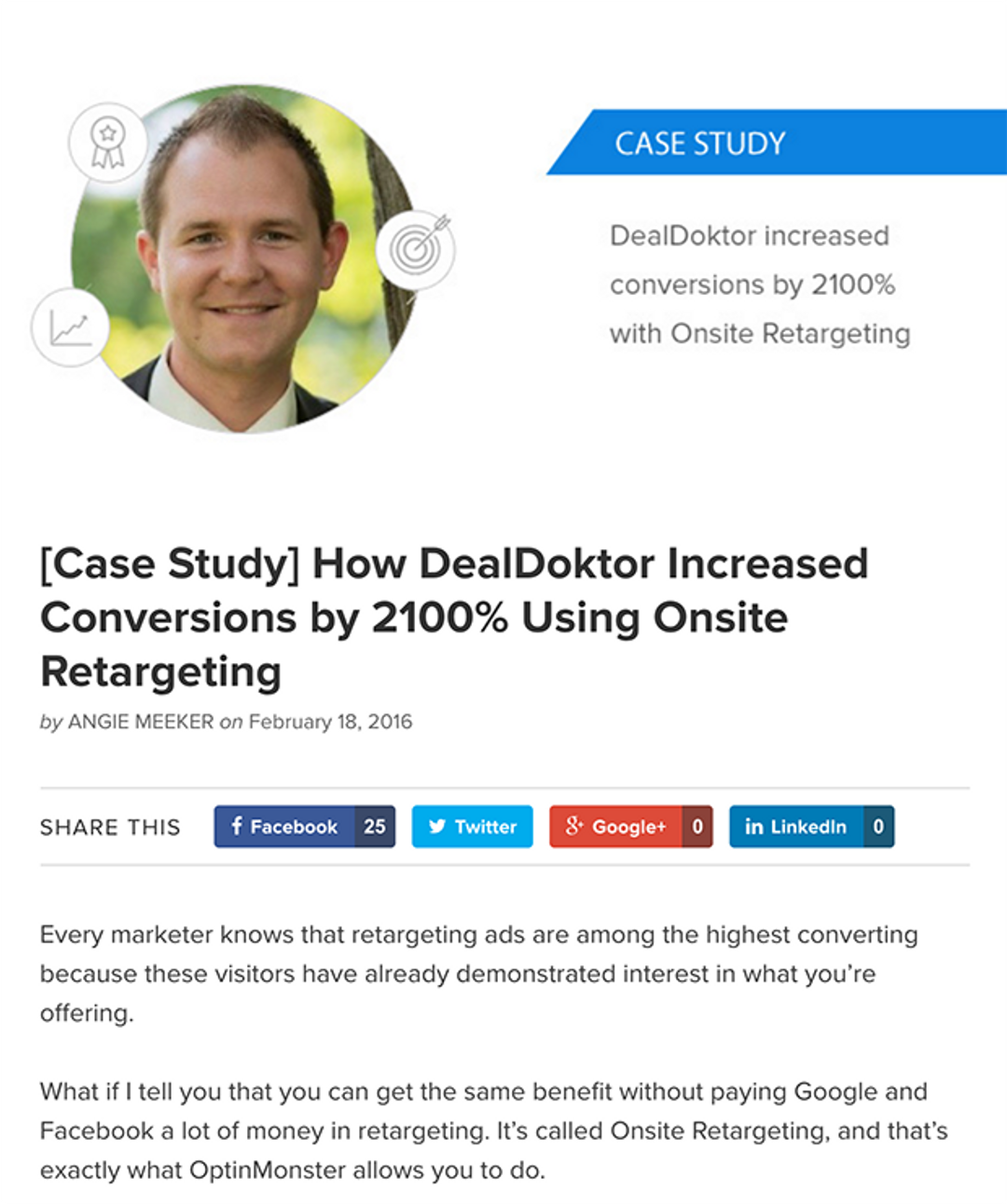 Long-form testimonials are case studies used to describe a customer's experience in depth. They are highly effective because they display brand features in great detail.
These testimonials attract users' attention because they are long. That's how the human brain works: when there's a lot to say about a product is because it's worth it.
Long-form testimonials template
A long-form testimonial can be as short as 400 words and as long as 3000. Use your words wisely and follow a coherent structure.
1. Start with a hook. Write an eye-catching introduction.
"Did you know that [your client] increased their sales by [notable advantage] with [your product or service] in only 3 weeks? Here's how".
2. Talk about the client. Tell people who's your customer and why they choose you.
"[Your client] is a company established in [year and place of birth]. They wanted to find a reliable platform to gain more customers without spending a fortune. That's why they choose [your company]".
3. Show the results in numbers. Stats are key to proving that your service works. You may want to use tables and graphs to show the progress.
"Before using [your product], [your client] gained about 5 new clients per week. Now, [your client] is acquiring [number of clients acquired] weekly using [your product]. Their sales have increased by [notable advantage]".
4. Summarize. Write a conclusion paragraph.
"[Your product] gives you the chance to acquire more customers at an affordable price. Check our plans starting at [your product prize] and give it a try today!"
‍
6. Product testimonials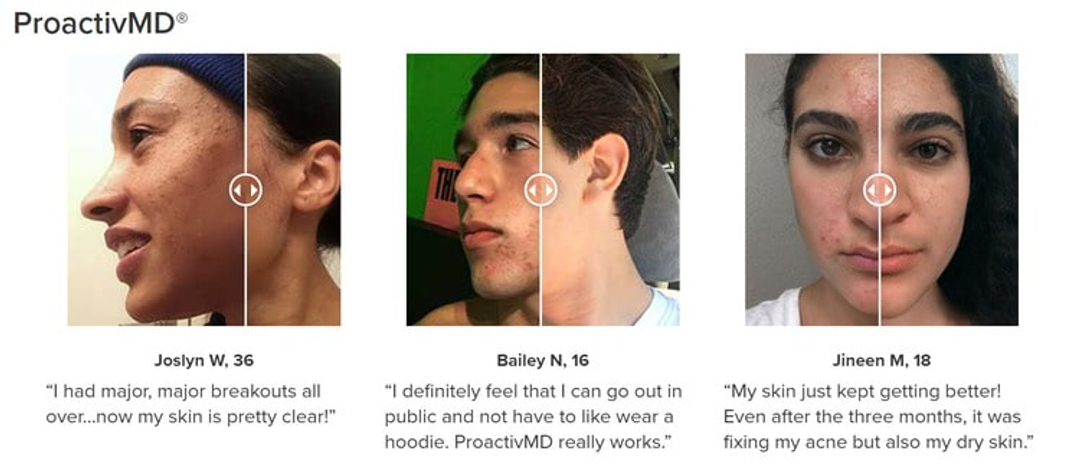 A product testimonial template helps demystify your product to discerning customers who want to know more about it before purchasing. It is the most widely used customer testimonial template because users review nearly every product before buying it for the first time.
Your product testimonial should have these elements:
Details of exact product
Why was this product picked?
What was the experience?
Is the product worth buying again?
How the perception of the product changed after purchasing and using it
What specific purpose is the product recommended for?
Product testimonial template
A typical product testimonial template would like like this:
"I was looking for [purpose] but was worried about [experience before use]. That's when I discovered [product name]. I decided to try it out because [reason] and liked it because [product benefits]. I will continue using this product because of [experience after use]. I highly recommend it for [specific purpose]."
In a real-world example of a toothpaste brand that focuses on gum health, the template would read as follows:
"I was looking for a great toothpaste brand for my gums but was worried about its efficiency. That's when I discovered GumHeal. I decided to try it out because it was among the few options available that focused on my exact condition of sensitive gums. I liked it because, after prolonged use, it has helped reduce my sensitivity problems. I will continue using GumHeal because it not only cares about my gums but also gives 12-hour freshness. I highly recommend it for those with bleeding and sensitive gums."
The sharper the questions in the testimonial form, the better the answers will be. Avoid beating about the bush with vague questions such as 'Do you like the product?'. It's good to have a rating system for each reviewed product.
‍
7. Case study testimonial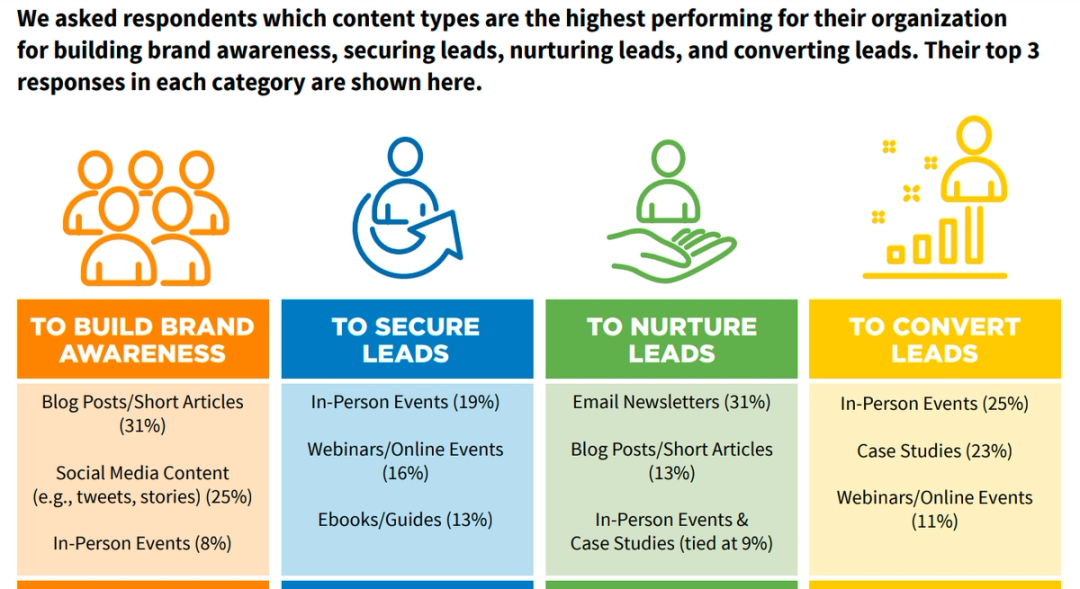 Case studies are the most detailed type of testimonials. They have a compelling brand story-telling aspect, which makes the viewer feel more involved.
Case study testimonials showcase your product from the customer's point of view. It begins from the time before they started using your product. Two impactful formats of case studies are infographics and videos. The latter may be more expensive to produce and may include an engagement with the customer at a higher level.
Case study testimonial template
A case study testimonial template typically includes the following sections:
Introduction: A brief overview of the case study, including background information about your brand and the purpose of the study.
Problem Statement: A clear statement of the problem or challenge faced by the audience of the study.
Methodology: An explanation of the brand's methods to gather data, including the type of data collected, target audience, and sources.
Findings: A presentation of the data and analysis, including graphs, tables, and other visual aids.
Conclusions and Recommendations: A summary of the main findings and conclusions, along with recommendations for future action.
Appendices: Any additional materials, such as audience survey results, interview information, or other supporting documents.
Compile this information in a blog post, presentation, or any other medium that allows you to share the study with your audience. A case study testimonial summarizes customer pain points with solutions backed up with science. It's arguably the most effective way to showcase your product or service.
‍
8. Influencer testimonial
Influencer marketing increased during the pandemic and is on a steady rise. Influencers have organic followers, which means that these are people who have opted to consume their content voluntarily.
Beauty brands lead the charge with influencer testimonials:
As a result, testimonials that use influencers can shift opinions in your favor.
Here are some factors you must consider:
Pick a credible influencer who creates content within your space
The influencer should have consumed your product and benefitted from it
Engage with the influencer before they have benefitted from your product so that they can take users through the before-after journey
The influencer should mention the name of your product at least three times
Influencer testimonial template
An influencer testimonial template typically includes the following sections:
A description of the product or brand being endorsed, including its features and benefits.
A narrative of the influencer's personal experience with the product or brand, including how they discovered it and how it has impacted their life.
A presentation of the results the influencer has achieved using the product or brand, including before and after photos, metrics, or testimonials.
The influencer's final thoughts on the product or brand, including whether they would recommend it to others and why.
A clear and concise request for the audience to take a specific action, such as visiting the brand's website or following the influencer's social media account.
Influencers have a large following on social media and can reach a large audience in a short amount of time. By recommending a brand, influencer marketing can introduce it to a new and wider audience and increase brand awareness.
However, it's important to keep in mind that not all influencer recommendations will have the same impact on a brand. The effectiveness of an influencer recommendation depends on several factors, including the influencer's niche, the size of their following, the relevance of the brand to their audience, and the authenticity of the recommendation.
‍
Frequently asked questions about customer testimonial templates
What are some commonly asked questions about how to write a testimonial? Get your questions answered with these three FAQs.
1. What is an example of an influencer testimonial?
An example of an influencer testimonial would be a mention from a popular figure or company. This is a prime opportunity to show how your company's services benefit influential figures in your field.
2. What is the most effective type of testimonial?
Using video testimonials, you can show prospective customers a real-life example of how your product benefited an existing business. The effectiveness of testimonials varies, but video testimonials are among the most powerful because they are more interesting, credible, and comprehensive than written ones.
3. What do you say during a testimonial?
Clichés like "it was great" and other similar meaningless phrases are avoided in favor of more specific praise. As a result, convincing testimonials highlight concrete advantages offered by the product or service in question. Statistics are a great way to add context to a recommendation.
‍
Conclusion
Testimonials are valuable pieces of content for your business. They are one of the most powerful forms of social proof your brand can have.
If you want to create effective testimonials, you should use customer testimonial templates that reflect your brand's identity and exalt what makes you unique.
Use the tips in this article to design great testimonials and turn your customer's personal recommendations into the best sales tool for your product or service.
Ready to design your free logo? Get started with our logo maker!
‍
Sam Shepler is the founder and CEO of Testimonial Hero. 150+ B2B revenue teams at Google, UiPath, Medallia, InsightSquared, and many others use Testimonial Hero to easily create customer videos that engage prospects, reduce friction in the sales cycle, and drive more revenue faster.