Owning your own fitness business has become more popular and more accessible thanks to the rapid growth in the online fitness sector. Between 2022 and 2028, the industry is expected to grow by nearly 172%. This growth provides an excellent opportunity for you to become involved in this market.
Key takeaways:
Starting a fitness business is about providing versatility to your customers through diverse programs.
Instead of promoting your business goals, focus on the benefits your fitness business can offer clients and give them top priority.
It's essential to create content, be it apps, social media posts, or the like, to further your reach as a business.
Brand your fitness business accordingly by choosing the right colors, fonts, and icons that capture your identity.
Create a fitness logo that customers can associate with determination, patience, and wellness. Green, yellow, and black are common colors in this sector.
‍
Start a successful fitness business with these 9 steps
This article will outline the steps required to convert the dream of having your own fitness business into reality.
‍
1. Decide on the type of fitness business
There are many different opportunities contained within this industry. You can choose to operate a facility, teach classes, or even become a personal trainer. Your interests will determine what area fits you best.
While a good personal trainer requires minimal overhead costs, they need extensive knowledge of technique and nutrition. On the other hand, opening and operating a facility requires a large amount of planning and up-front investment but necessitates less fitness and nutritional knowledge.
Some opportunities you could explore include:
Cardio and aerobics
Powerlifting
Boxing
Gymnastics
Yoga and meditation
Alternatively, consider leveraging the digital economy and starting an online fitness business that collaborates with grocery delivery services. Offering workout regimes with bespoke dietary recommendations, you can help clients order their groceries online with their fitness goals. Thriving on convenience, this model takes advantage of the growing trend of online grocery shopping, marrying fitness with nutrition.
There are many other options; this is just the tip of the iceberg. You can also combine different fitness services, providing a more flexible space for your clientele.
Take NEOU Fitness, for example. NEOU has a beautiful facility with three workout studios, a cafe, and a lounge where you can get post-workout smoothies. Their classes include yoga, HIIT, boxing, dance, and more. Don't put yourself in a box—go big with your fitness services.
‍
2. Understand your audience
Even if you think you have no audience, almost everyone starts with one. Think about everyone and anyone that you have ever worked with or know, especially those in a fitness capacity. Anyone you've talked with or taught in the past has the potential to become the first in your new client base.
Once you have begun to establish a target audience, it is important to ask your clients specific questions to understand how to tailor your business to meet their needs. Asking things like "What is stopping you from working out or making working out difficult?" or "What have you disliked about programs in the past?" can help improve your business.
A great way to do this is to use Google forms and link them everywhere (social platforms, email to clients, etc.) to help you build better plans and resonate more deeply with new clients.
‍
3. Concentrate on a specific workout or demographic
Specializing in a specific area will help you market more directly and create plans that have your target clients in mind. It will also help you develop your expertise in the area, becoming more familiar with common challenges for specific demographics and exercise areas.
By being specialized, you will be able to provide a more valuable and streamlined experience, even if it means it is for fewer people. By knowing your audience and who you are marketing to, you can choose key topics to promote to draw in your target demographic. That could be reducing knee and back pain, being able to move more freely, or just looking more athletic.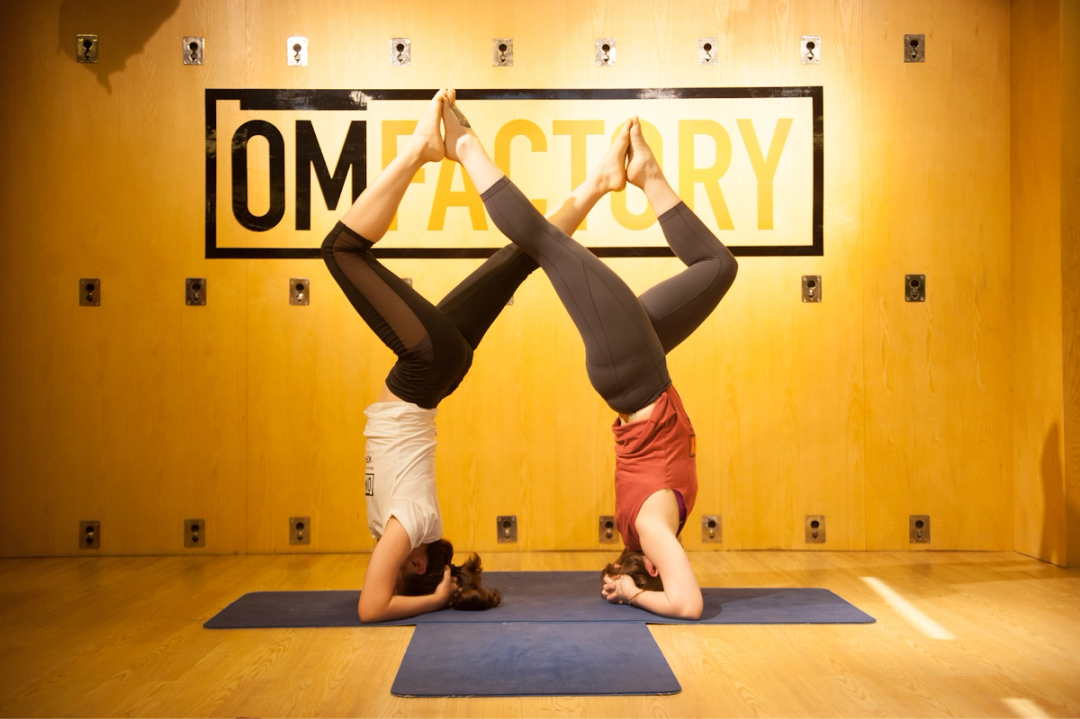 A fitness center that has done this successfully is Om Factory, a versatile yoga brand in NYC. Om Factory provides a range of classes and styles, including Vinyasa, restorative yoga, and aerial yoga. Though they have diverse services, it's not hard to see what their specialty is: mindful and invigorating yoga.
‍
4. Educate yourself
The fitness market is incredibly saturated, so to stand out, you need to have something others lack. One way is by becoming more skilled or being able to provide a better service than your competition. Another option is to understand the market better and fill a niche that others aren't.
‍
5. Increase your reach
Growing your audience on social media is a great way to increase the number of people who know about you and increase the number of clients who will become monetarily involved in your business. Choose one platform on which your target demographic is most active (depending on your chosen specialization) and focus the majority of your effort on growing that outlet.
You can reach new people by sharing valuable, interesting, or eye-catching content. This can also be an excellent way to network. 24 Hour Fitness does this beautifully by creating an incentive system to reward those who are consistent with their workouts, along with a workout app for those who need guidance or sample exercise programs.
Social media also allows for the use of the funnel technique, which involves providing free content, followed by a free giveaway that directs them to paid products in the future. This technique works best for online content but can also be used for in-person businesses.
‍
6. Create an effective business plan
This is an essential step for any and every business. A business plan aims to ensure that you can generate enough business to continue operations after an initial investment. Additionally, it should plan out sales, financial, and market plans or analyses for the niche you've chosen for your fitness business.
Also, be sure to include your goals and financial projections. This will help guide your business and prepare you for the opening months. Doing this will also help with the next step of the process.
‍
7. Get funding
The funding goals will be determined by what type of business you want to start. Whether that is an online content creation platform, in which case you need nearly zero capital to begin, or starting a brick-and-mortar gym, which can call for anything up to a multimillion-dollar investment.
Depending on the location and costs, starting a gym can be a challenge, but you have a few options. You can bankroll it yourself, secure a business loan, or partner with an investor. Of course, investing in it by yourself will give you more control of the business, but in most cases, this isn't financially feasible.
When calculating how much you will need to start a fitness business, make sure to account for all costs; insurance, facility costs; gym equipment; and staff if you are hiring any. Typically, your location costs between $10,000 and $50,000. An option to keep the costs slightly down is to rent out some space to other personal trainers.
‍
8. Brand your fitness business
The business name and logo design of your business are the first impressions of your service, and they shape your clients' expectations. The branding will vary depending on who you are marketing to and what emotions you want your customers to feel.
A powerlifting gym should have a much different branding than a yoga studio (Barbell Brigade vs. Delight Yoga). The name should be memorable, easy to spell and pronounce, and be no more than 2 or 3 words. If you're lacking inspiration, try out a business name generator to find a unique name!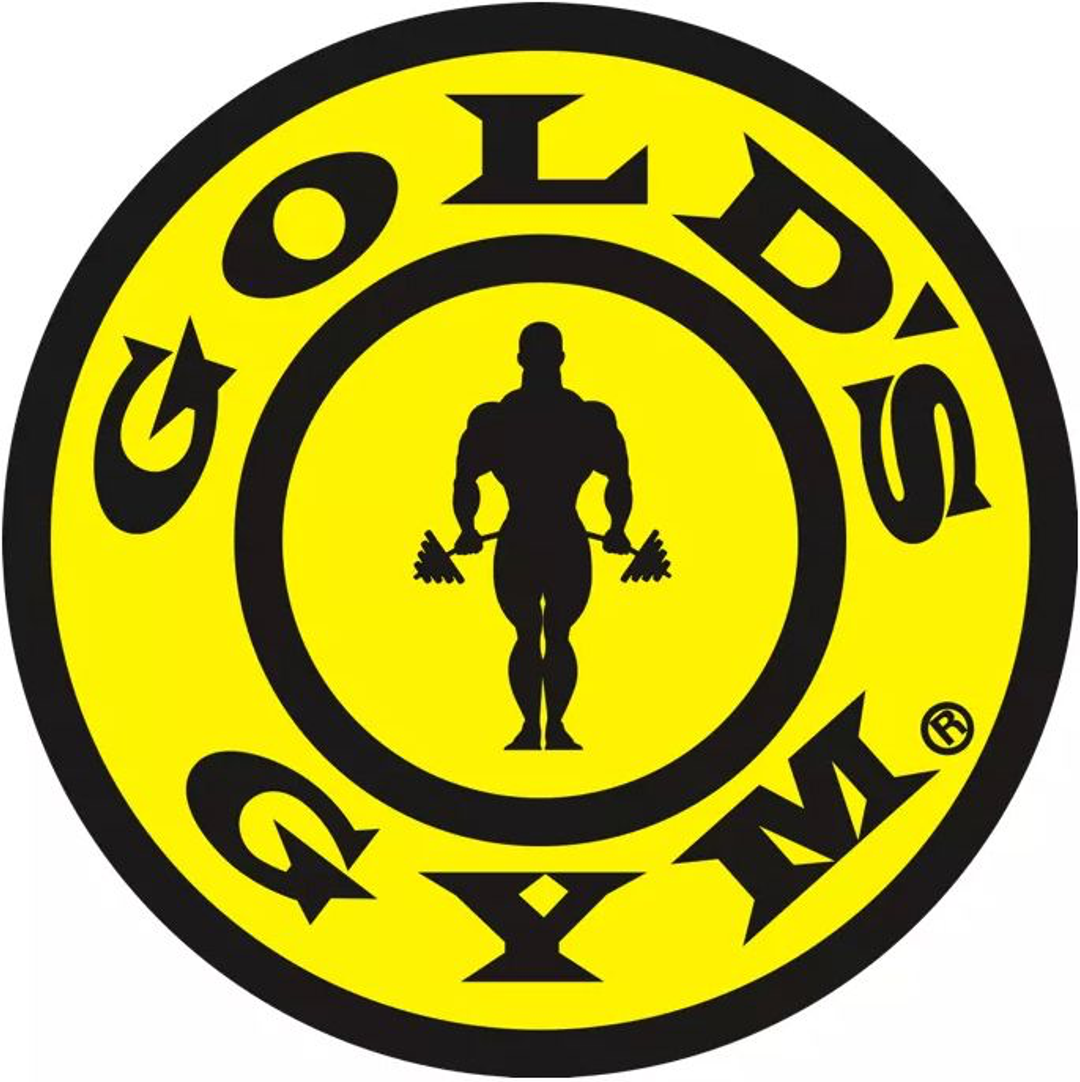 The Gold's Gym logo is arguably one of the most recognizable logo examples for fitness businesses. An excellent fitness center logo should capture the spirit of the establishment. While looking at other gym logos for inspiration might be helpful, you shouldn't forget about basic design principles when creating your own.
‍
9. Find a location
The location of your business is arguably the most important choice of them all. Balancing proximity to the city, rent prices, and the right location for the narrative of your business is a challenge.
If you're recording content online and providing a primarily virtual experience for your clients, you still need a space to shoot the videos or conduct video calls. A well-lit room and consistent camera angles are the best.
A physical gym presents a few more challenges and a more significant investment. Finding a good location and equipment is essential, and the design of your gym will be determined by the demographics you have chosen to market to. Often located in light industrial complexes, finding the balance between location and rent is challenging and differs between businesses.
Choosing a location near other competition will make it harder, but it also means that there is a large audience in the area. Tradeoffs must be made with every location. A physical gym also requires special permits and insurance, so be sure to check what your landlord will provide and what you must have to stay out of any hot water.
Now that you have a location and a good grasp of your branding, let's find out how to get a memorable fitness logo for your new business.
‍
How to build a strong fitness logo for your brand
A great fitness logo shows the world that you are a credible and professional business that cares about building a lasting relationship with your target audience.
Your fitness logo has the potential to tell your brand story, depending on your choice of colors, fonts, icons, and various other design elements.
As a general rule, an effective logo upholds:
Versatility
Professionalism
Scalability
Simplicity
Flexibility
These traits in a logo provide you with a compelling design that gets results. However, a fitness logo should (and rightfully so) encompass everything that your business believes in, as well as what it means to practice fitness, health, and well-being activities.
‍
How do you build a fitness logo that screams healthy living?
Believe it or not, you can't just roll the dice with these elements. You want to create a personalized design that subconsciously taps into consumers' perceptions of what fitness really is.
For example, fitness can be associated with yoga and meditation. In that case, you don't want to go with bold and overwhelming colors like red and yellow. Instead, you might want to opt for blue, lavender, and soft pastel hues. And this is just the tip of the iceberg.
To get a better understanding of the design elements you need for your logo, ask yourself how your business employs and specializes in fitness. What are your goals? Is it your priority to provide people with an energizing place to work out? Do you aim to serve calm and soothing experiences? Fitness is broad, so tap into your brand mission.
For many people, fitness is more than just getting into shape; it is a lifestyle. And you partaking in the service of a lifestyle transition that could potentially improve lives is a remarkable feat. This means that you need to take proper consideration of your branding to reach your customers and achieve your goals as a business.
It's time to communicate your commitment to your target audience with a strong fitness logo that exercises your creativity.
‍
3 crazy strong tips to build an effective fitness logo
Don't worry, this won't take much muscle—just your innovation and intuition. Our logo maker does most of the work for you. Your job is to find and customize the perfect fitness logo with these essential attributes.
Whether you're a personal trainer or a kickboxing champion, your perfect fitness logo can communicate everything you need to say with these three steps.
‍
1. Decide on your fitness brand colors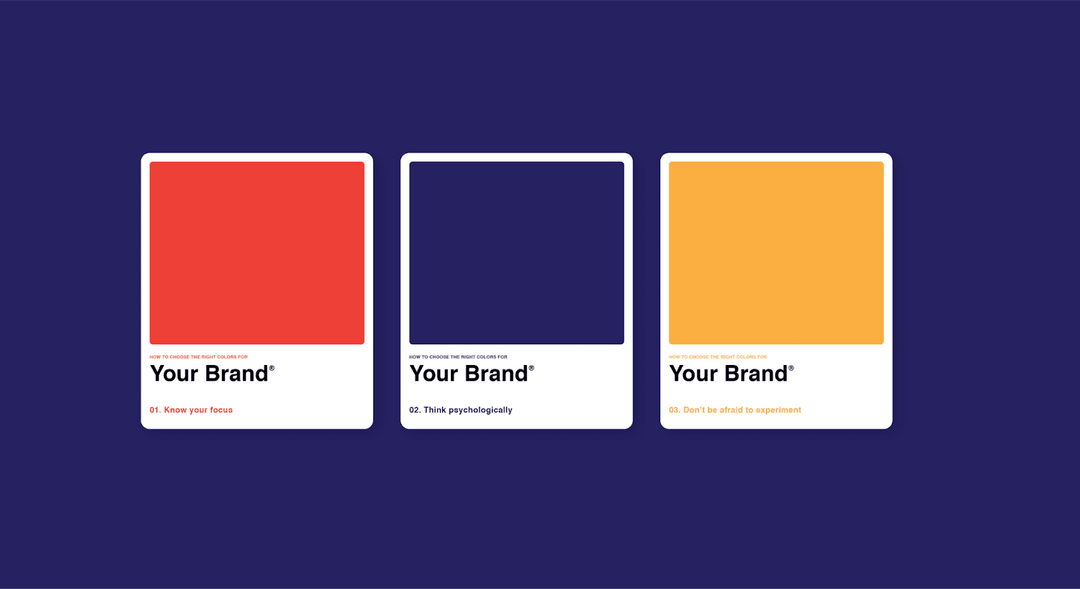 Ideally, you don't want to go over the limit of 2-3 colors. Otherwise, your fitness logo may turn out to be a little overwhelming to look at. The simpler, the better. Choose the brand colors that closely express what your business provides.
If you need help with the symbolism and psychological impact of certain colors, feel free to use this article on brand colors as an easy reference.
Your fitness brand colors shouldn't just be a part of your logo—they should also be in your branding documents, marketing materials, website, and social media channels. The goal here is to use these colors to build an association with your brand.
For example, thinking about red and white branding brings you close to thinking about Coca-Cola. Green and black? Spotify comes to mind! You're doing the same thing for your business. Which colors embody your services and make people remember you?
The ideal color scheme depends on the nature of your fitness business. Here are a couple of ideas to get your inspiration in motion:
High-energy exercise: red, yellow, black, orange
Yoga and meditation: blue, white, green, lavender, brown, pastel colors
Hiking and trekking: green, brown, yellow
Fitness apparel and merchandise: red, blue, yellow, white, black
Nutrition and healthy diets: green, white, light colors
Dance and movement exercises: Yellow, purple, orange
Swim exercises: blue, white, yellow
Various sporting activities: brown, yellow, orange, blue
Whether your specialization is on this list or not, you should have a pretty good idea of the representation of colors for fitness. Remember to stick to 2-3 colors and keep your fitness logo simple. Don't use the whole rainbow!
‍
2. Choose the best fitness font
Regardless of the kind of services you provide, fitness as a whole requires energy, determination, and dedication. People have to decide to take on this lifestyle commitment and uphold it daily, even in small practices. So choose a thick and heavy font to embody strength and boldness.
Don't just choose a font that looks good. It also has to express your values and mission as a business. Most fitness brands would do well to choose modern and bold typefaces as they prove to be eye-catching and easy to look at. Serif and sans serif fonts are excellent examples! They're easy to read and get your message across effectively.
Now, let's dive into the specifics. Choosing your font has a lot to do with your target demographic and services.
If you offer dancing exercises and cater to women, you might want to choose a stylish and quirky font. If you are appealing to bodybuilders, you could choose a font that emphasizes strength and power. If you provide relaxing meditation practices, maybe consider calming and casual script typography (one that's still readable, of course).
The options are endless. This may sound daunting, but you don't need to find the perfect font. You just need to find one that speaks to your brand. Create drafts, get some feedback, and take your time with the process. You'll know when you find it.
‍
3. Pick a relevant fitness icon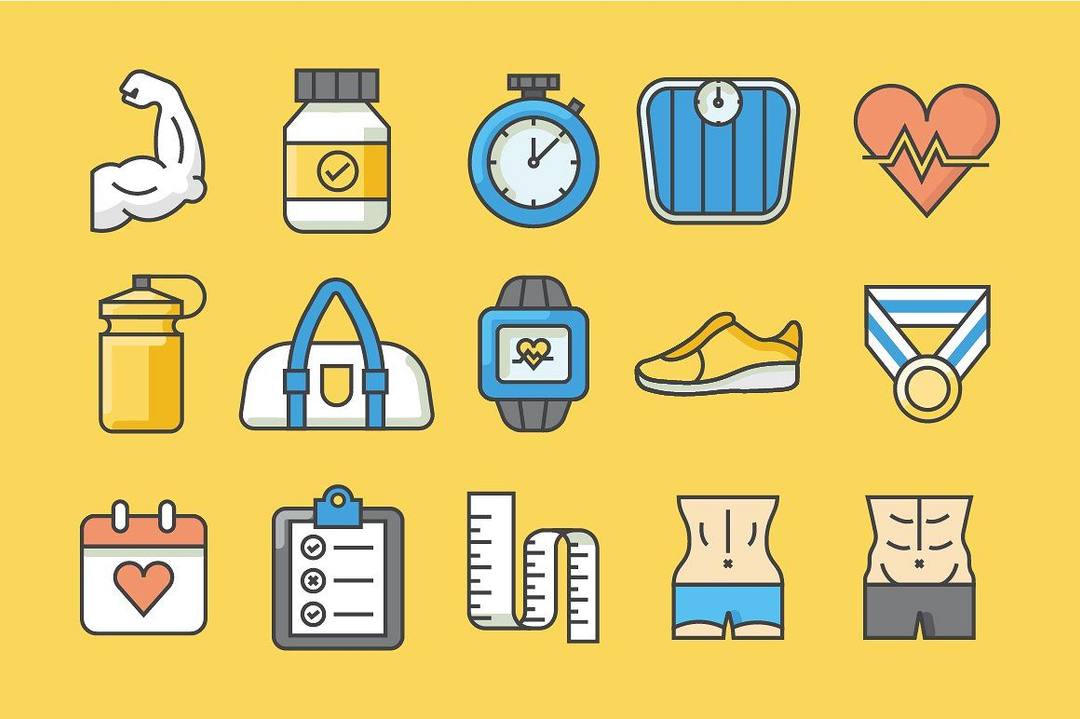 When you choose an icon for your fitness logo, you have to consider the present and the future. Again, fitness is broad, and who's to say what structural changes your business will undergo in a couple of years? Will your yoga studio continue to be a yoga studio in 5 years' time?
This might be a little hard to decipher, but that's okay. But it's still a good idea to foresee where your business may or may not head towards because your icon stands on this preparation.
If you feel that your fitness business may transition into other lines of health and exercise, consider choosing an abstract logo to leave room for interpretation. However, if you think your business is grounded in a specific fitness structure, go for a literal or specific icon. This makes it easier for consumers to get a grasp of your services.
Choosing an icon doesn't have to be overly complicated. Sticking to the basics can have monumental effects. Do you provide cycling services? Go with a bike or wheel icon! Do you offer healthy and calorie-counted meal plans? Maybe choose a leaf, a fruit, or a vegetable icon.
There are many ways you can use a logo icon, whether you want it to be a symbolic element or a literal design. There are perks with either choice!
‍
5 fitness logo ideas for inspiration
Now, it's time to get your creative sweats running! Check out these five examples of fitness logos to get an idea of your business design.

1. Show customers that exercise can be fun with this cool color scheme.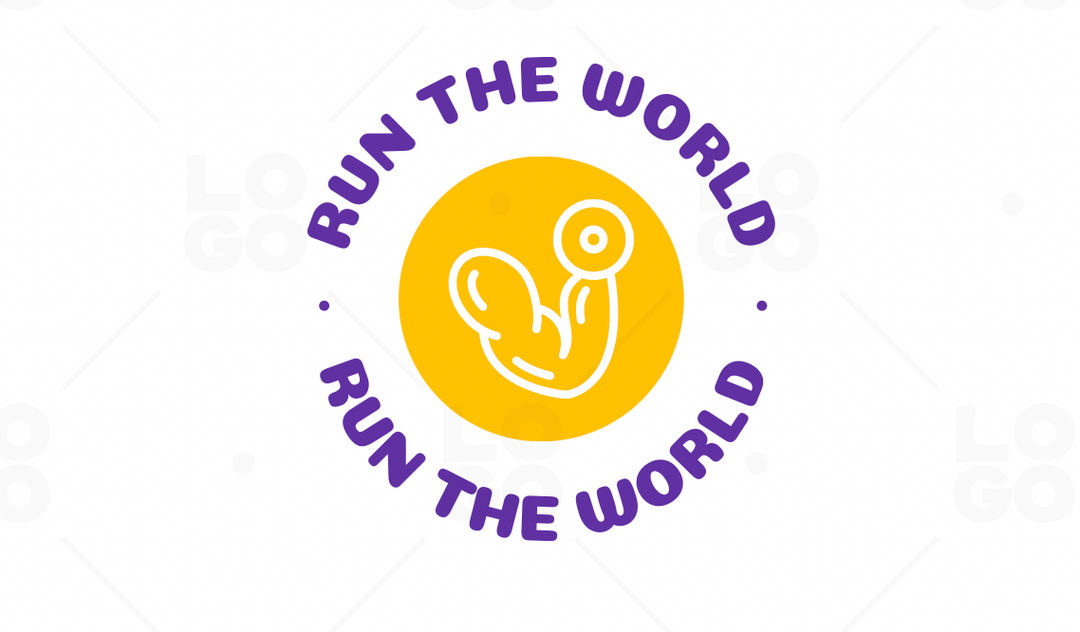 2. Nothing says 'pumped up' like vibrant and energetic red!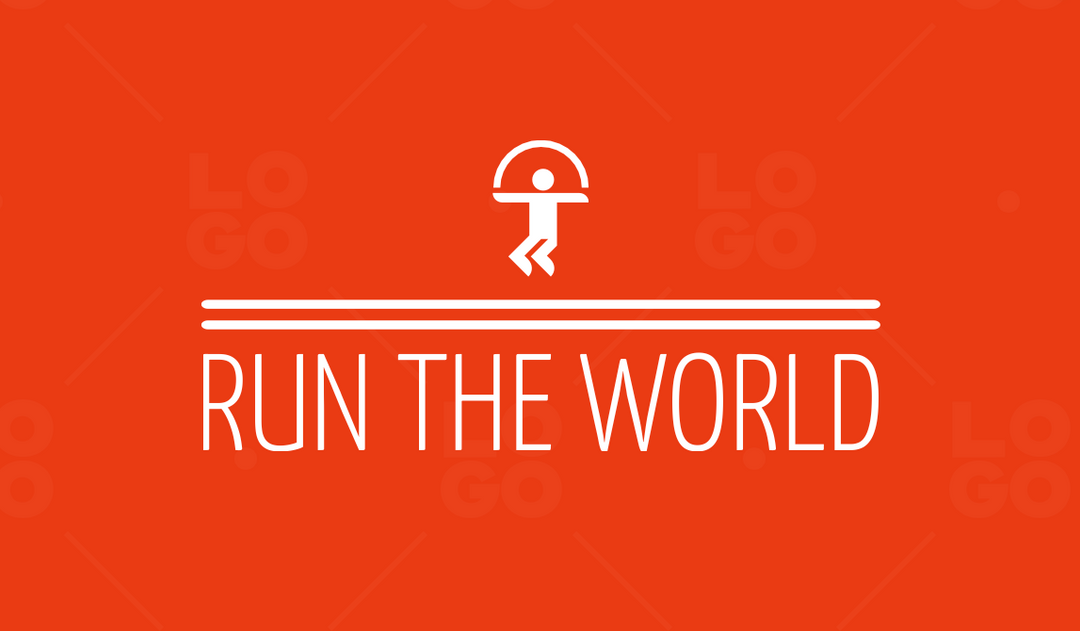 3. Get customers in the mood to splash their way to a hot bod with refreshing blue.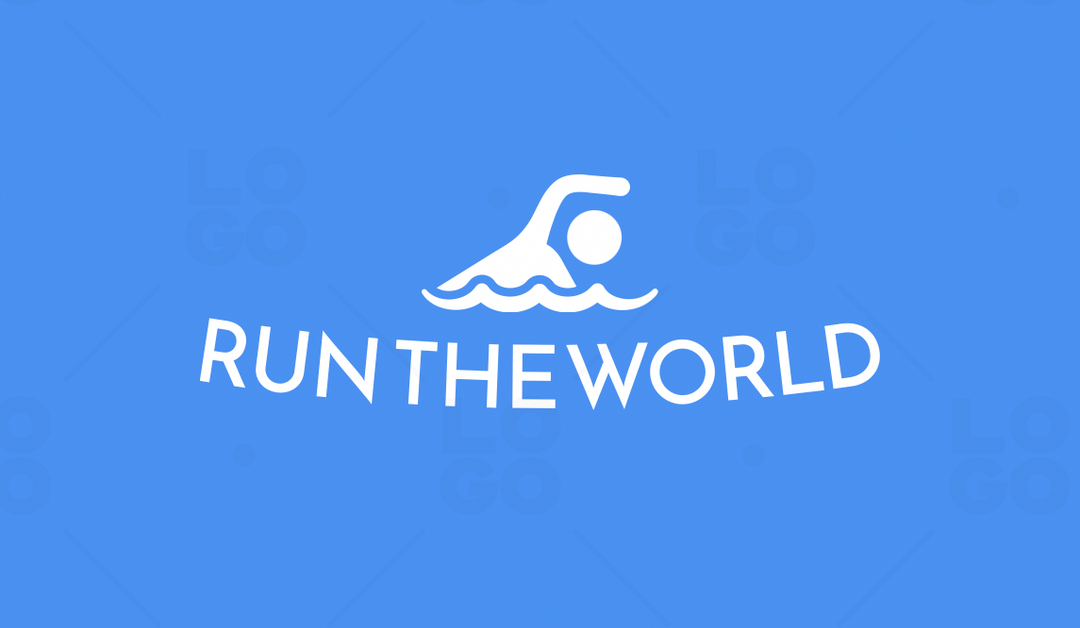 4. Grab attention with neon yellow, an electric energy booster bound to inspire movement.
5. What a fun fitness logo! Show customers that dancing can be an entertaining way to reach their fitness goals.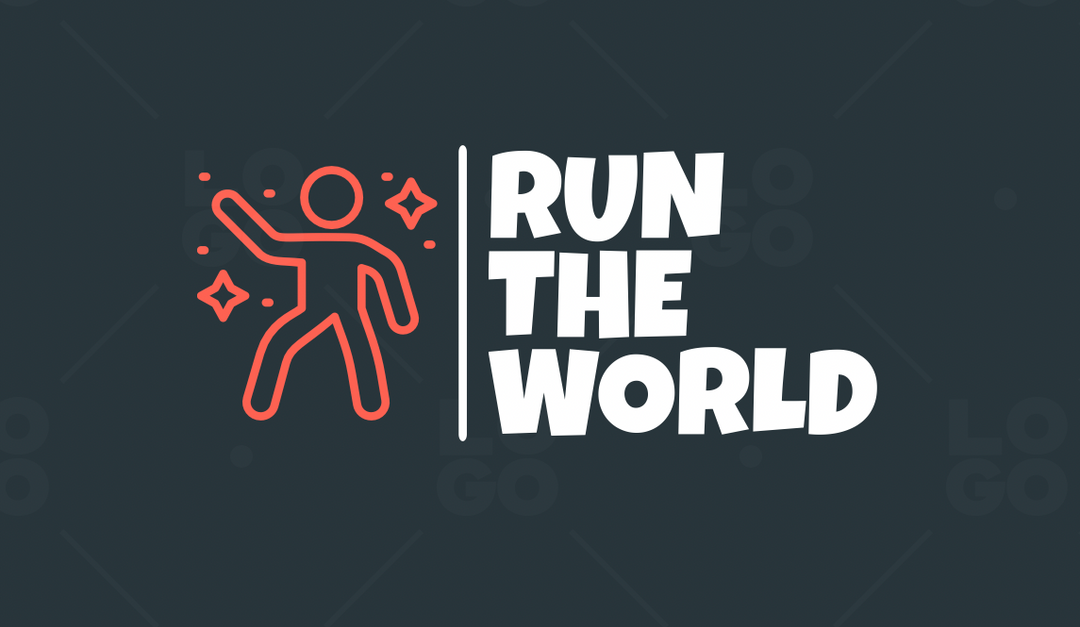 Frequently asked questions: 3 popular FAQs about starting a fitness business
What are some commonly asked questions about how to start a fitness business? Get your questions answered with these three FAQs.
1. What is a fitness entrepreneur?
Entrepreneurs in the fitness industry are commonly referred to as "fitness entrepreneurs." Any fitness entrepreneur worth their salt will have their hands in the books, the ads, and the personnel decisions. In most cases, their expertise in the fields of fitness and health is essential to the smooth operation of the company.
2. Is the fitness business profitable?
The average annual income for the owner of a medium-sized gym is close to $150,000. Building a standard-sized fitness center typically requires an investment of roughly $100,000. Your first year of business may only net you $50,000 in profits.
3. What do gym owners struggle with?
Keeping up with repairs, keeping members interested, bringing in enough money, and keeping control of employees are the biggest headaches for fitness center owners. Accounting, invoicing, and even yearly tax filings are just a few of the additional chores that often get neglected.
‍
A fitness logo that lifts your business up
Whether you're a personal trainer, a fitness teacher, an exercise gear seller, or someone who simply wants to help people achieve their body and health goals, a great logo strengthens your fitness brand and grows your business.
Now that you know the core of creating a fitness logo, don't hesitate to rely on LOGO.com for your visual branding needs. We will provide you with everything you need to make this fitness logo come to life in the most affordable and convenient manner. Rely on us, and we'll do the heavy lifting for you!
Ready to design your free logo? Get started with our logo maker!
‍