‍
The success of anything and everything you do online to promote your brand boils down to how much money it makes. And a pricing page is where this is tested to its max. It's where you culminate everything you have communicated with your customer and show them the true monetary value they need to pay to use your product or service.
Unsurprisingly, brands experience a heavy drop-off in this customer journey. A large portion of this has to do with the optics. Landing pages that have prices displayed must be manageable for a customer. They prefer paying if they see the value they derive at the purchase time.
‍
13 tips for your pricing page that will drive more sales
We will look at helpful tips to overcome the challenges of drop-offs and unfulfilled sales journeys that can set your business up for success in the 2023 market.
‍
1. Create a comparison table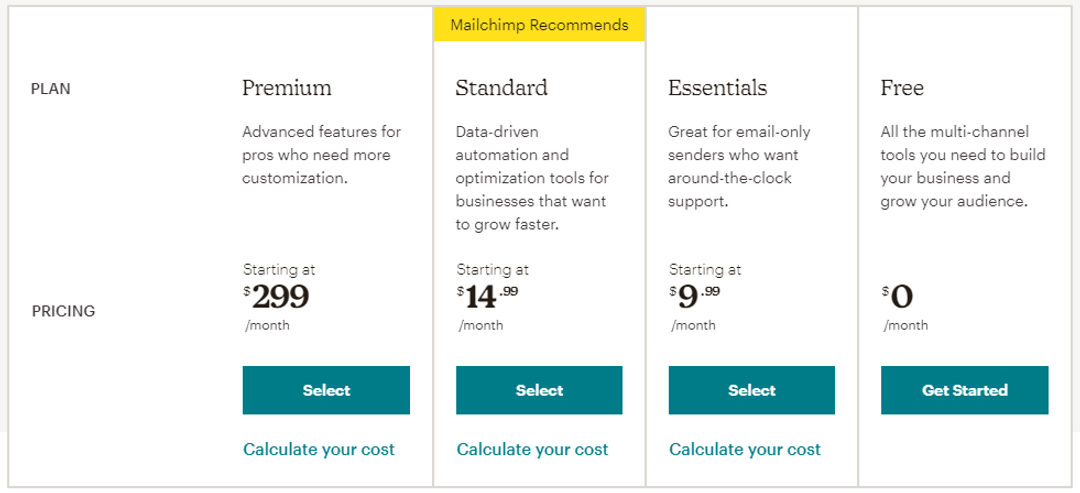 Customer love having the power of choice. When you develop a pricing strategy, make your product or service offering scalable.
Create tiers of sophistication for your customer so that they can choose a base version of your product with only the essential features and opt for something incrementally more detailed and holistic. So, how many pricing variants should you create?
To put your customer in the driver's seat as they make their buying decision, the ideal number of options is three. Less than three is hardly a choice, and more than three options on your pricing page unnecessarily complicate the buying process.
Set a first variant that is the absolute basic version. Brands use this to demonstrate the basic features of their product or to give users a limited-period demo. The middle variant throws in more features.
The best version is the fully-loaded third version with all features. Display the three variants side-by-side on your pricing page and call out what feature is available and missing in each.
‍
2. Make it as simple as possible
Do not overcomplicate your pricing page. If a customer has made it this far, they have likely gone through the awareness and education journey about your product. You want to avoid repeating the benefits they can derive from using your product.
Summarizing can help. In a gist, capture how selling the product helps customers in the immediate and distant future. Mention what they can expect post-purchase and how they can contact you.
‍
3. Showcase your Unique Value Proposition (UVP)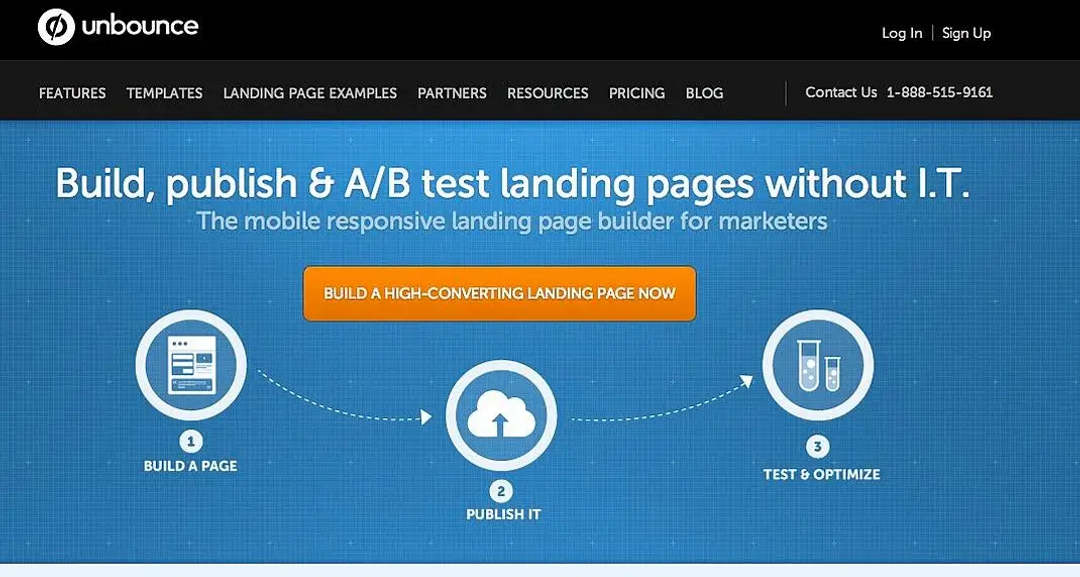 Your unique value proposition (UVP) was the hook for your customer at the beginning of their journey. They have traveled the distance and are now about to buy your product. It is worth mentioning your UVP just before a customer buys your product.
A UVP can summarize what your customer is investing in. It works like an introspection filter for them as well.
‍
4. Use round numbers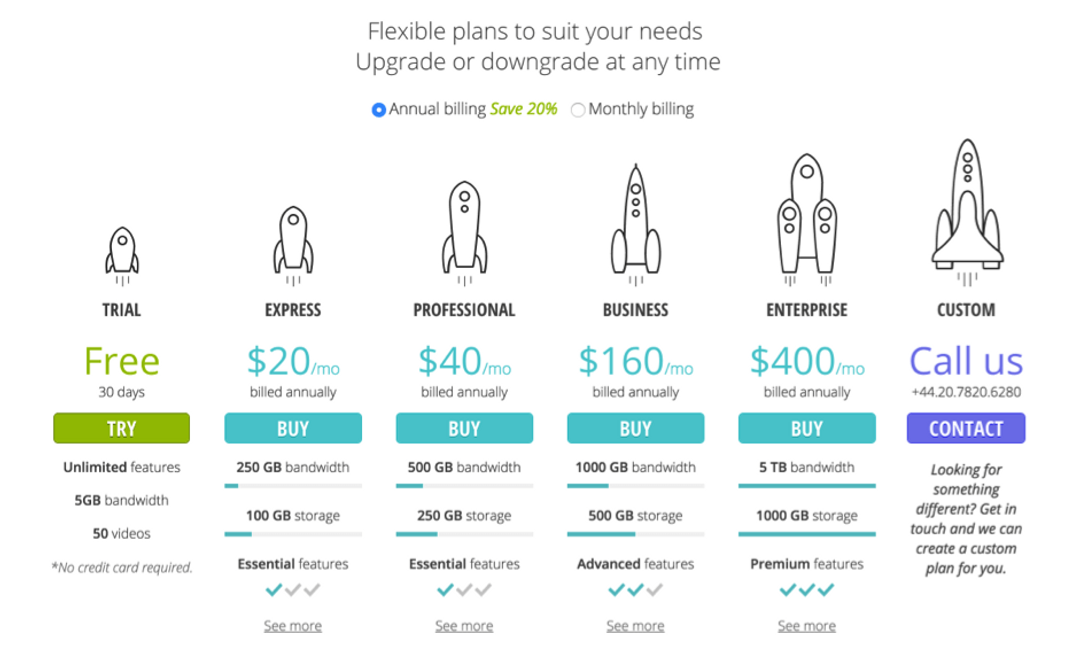 Round numbers are easy to remember and calculate. Numbers ending with one or multiple zeros are round numbers. They are easy to remember.
Customers shouldn't have to whip out a calculator to compute how much they will spend when they opt for your product. Rounding up the price of your offerings also simplifies your pricing calculations.
‍
5. Remove as much text as possible
Keep things visual and minimal. Any brand indulging in wordy pricing pages is perceived as "trying too hard to sell." Do not crowd your pages with features. If your product requires detailing of features, try clubbing your features into groups.
Eventually, your customer is here because they have decided to make a purchase or have picked on a message they found interesting. Keep your visual content and textual theme consistent with the source from where the customer has been redirected.
‍
6. Add labels on the most popular options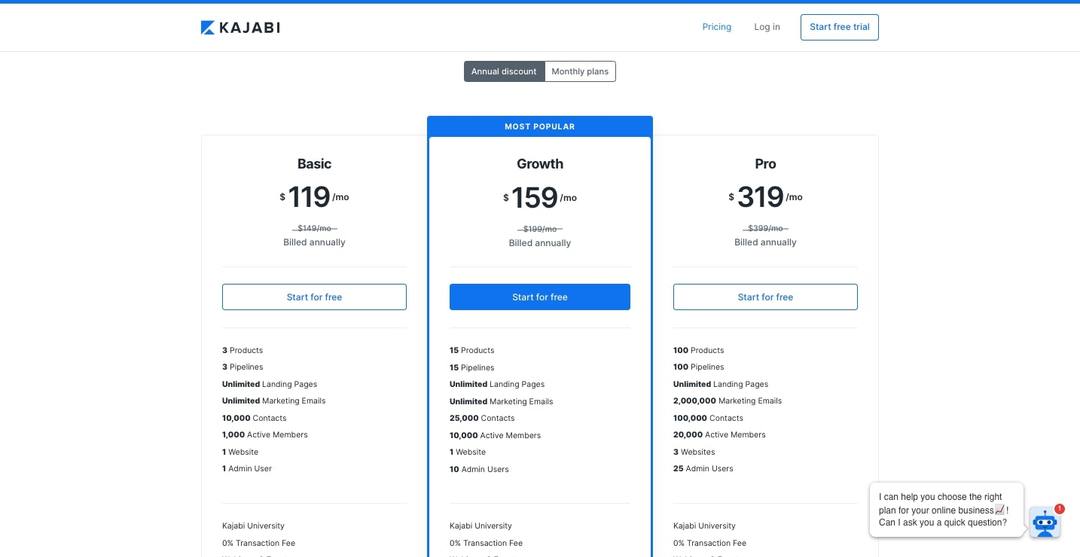 Options are great, but suggestions are even better. Options on your pricing page will help customers feel the power of making a choice, but they have to make a choice themselves. Calling out and labeling the popular options for customers will give them even more confidence in what you have to sell.
You could simply mention "Most Popular" as a part of a label over one of the three pricing options you curate. Or you could go a few steps ahead and include a customer testimonial on the popular product option to win the trust of your new customer.
‍
7. Offer free trials based on cost
Trials do not hurt brands. New brands rely on trials to get customers' contact information to build their database and give customers a nibble of what they're selling.
So, how do you pick how long your trial period should be? It depends on your cost and the nature of the product being sold. If you are showcasing a bookkeeping tool, give your customer a month to test how your software is helping them manage their finances.
Lower-cost items can be trialed for a shorter duration as the customer isn't parting with a hefty sum.
‍
8. Add a clear call-to-action (CTA) at the top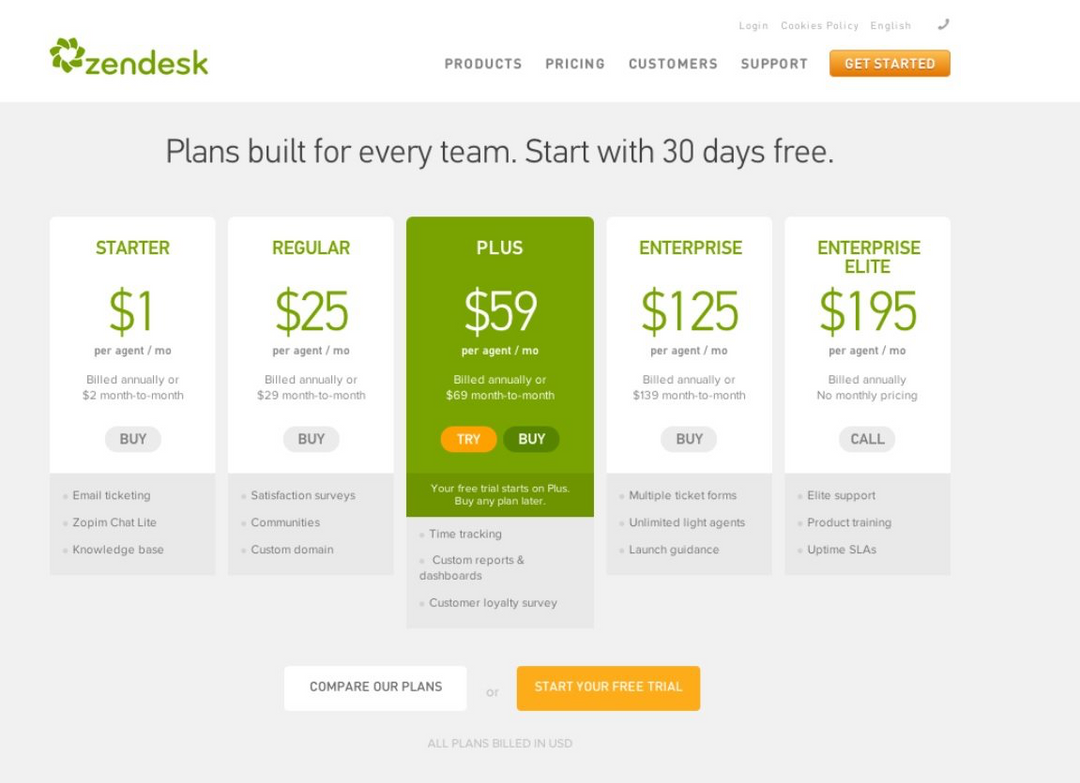 Only a romantic marketer would idealize their customer to scroll to the bottom of their purchase page.
It is difficult to hold customers' attention long enough to register your business name and read and study your entire landing page. It helps to include a call-to-action at the top of the pricing page. It makes the message unmissable.
‍
9. Include social proof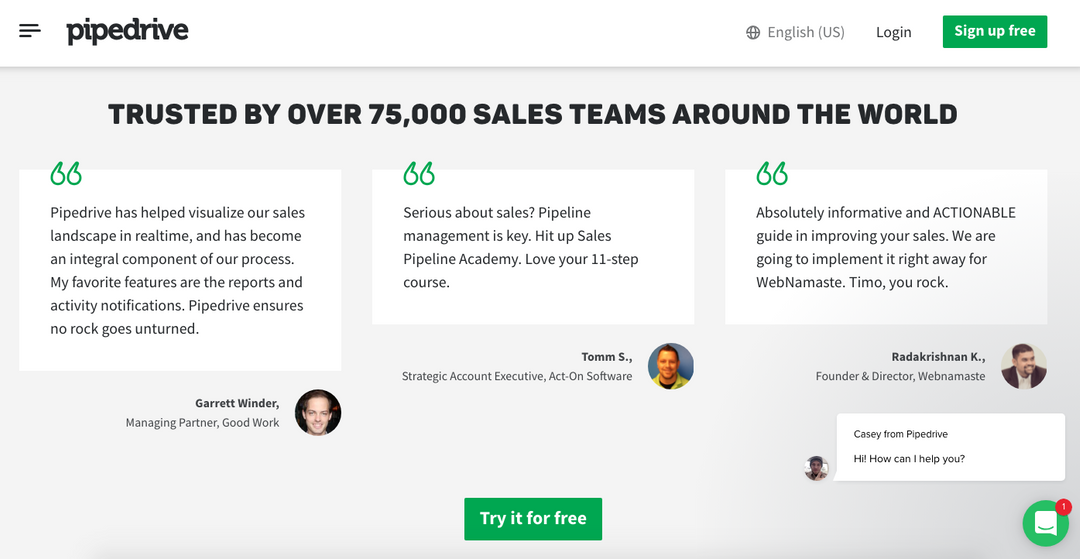 A couple of centuries ago, word-of-mouth was the only way people would put their trust in a company selling something.
Cut to today; we value the opinion of strangers on review sites before making a buying decision. This is called social proof and can manifest through testimonials, customer ratings, and more.
Showcase this validation from your existing customers proudly, as it goes a long way in increasing the confidence of your buyers.
‍
10. Color-coordinate everything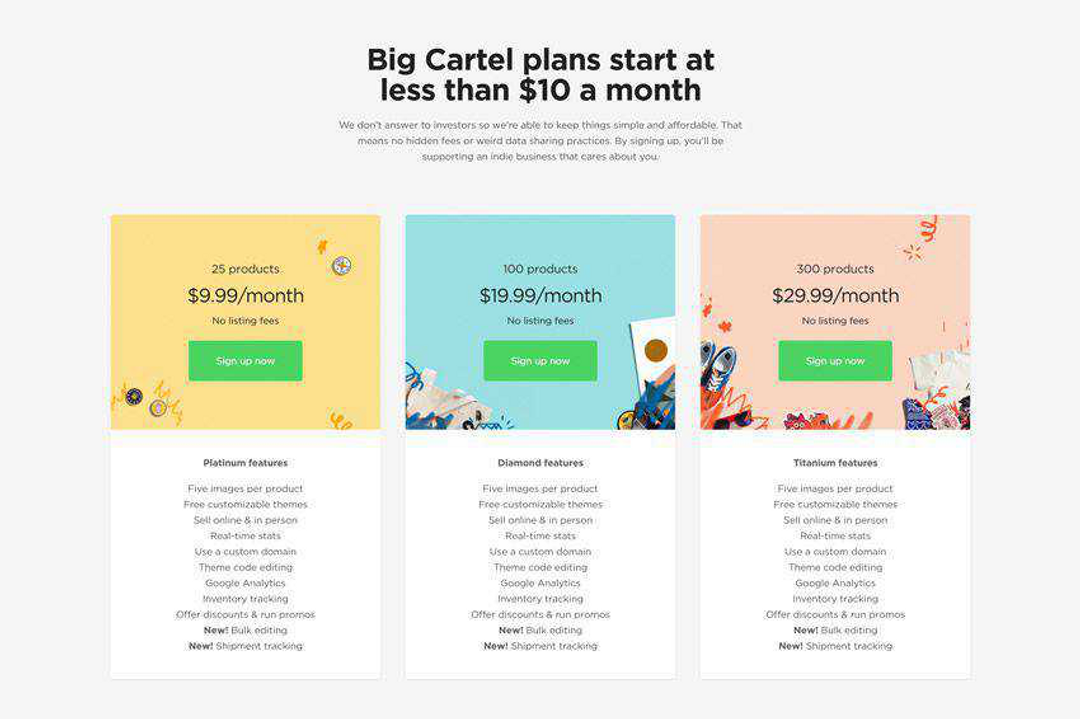 Did you know that, in some cases, colors inspire customer behaviors more effectively than text? Color psychology explains how different colors are used by marketing and design companies to attract a desired reaction from customers.
Depending on the kind of business you run, use colors wisely to communicate on your pricing page. Use unique color combinations to highlight buttons that lead customers to the payment gateway and also to bring your value deals and offers to the fore.
‍
11. Justify your pricing with your messaging
How do you justify the price you demand from customers? It's simple. Show testimonials of customers who have converted the cost of using your product to create a larger turnaround.
You can also use statistics and numbers to demonstrate how your asking price is only a small number for larger investments. If your product is among the cheapest in the market, you can skip to the next tip.
‍
12. Include discounts and VIP membership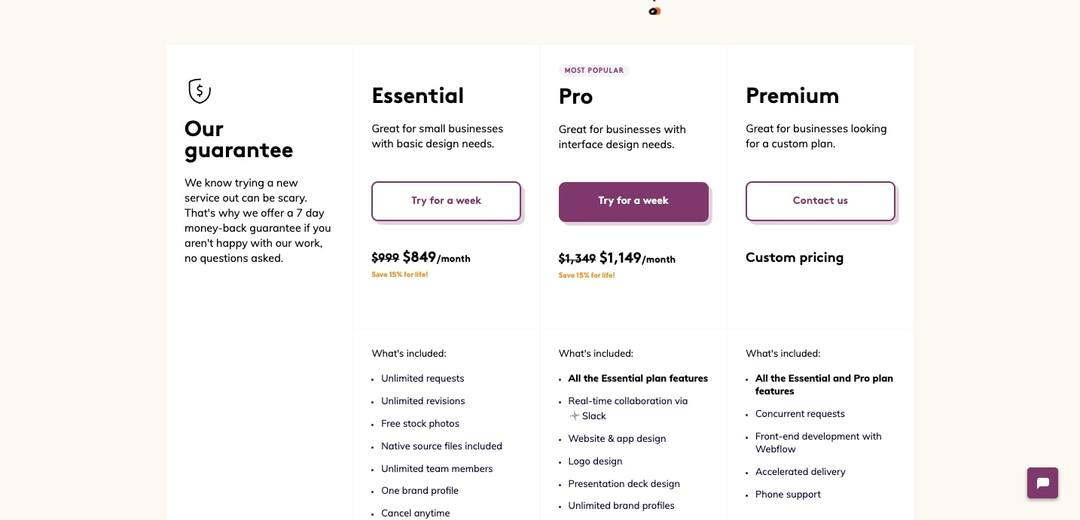 Who doesn't love discounted prices? When you offer a competitive value on your pricing page, the consideration level to purchase automatically increases. Discounts can be given on a seasonal, repeat purchase, or early bird basis.
VIP memberships are a hot favorite among customers too. It makes them feel like they're part of an exclusive group that uses your product. It also helps customers rest assured that they will be at the top of your priority list regarding support.
‍
13. Promote value, not cost
No one buys a product. They buy a solution. You need to have the answers ready to some burning questions customers have.
What is it that you're selling, and how is it different from what a competitor sells? If you're expensive, how do you explain yourself? If you're cheap, are you trustworthy?
Apple is a glowing example of how a company sells value at a premium that customers worldwide are willing to pay.
‍
Frequently asked questions about putting up a pricing page
What are some commonly asked questions about putting up a pricing page? Get your questions answered with these three FAQs.
1. What is the goal of a pricing page?
Avoid being too pushy with upsells, as the pricing page's primary purpose is to encourage signups. Keep in mind that it's not as crucial to attract new customers as it is to retain the ones you already have by providing them with high-quality offerings, responsive support, and fun ways to interact with your brand.
In addition to having a well-designed pricing page, it's also important to have a sales playbook that outlines your pricing strategy and how you will communicate it to potential customers. By having a clear and concise sales playbook, you can ensure that your sales team is on the same page and that they are able to effectively convert leads into customers without being too pushy.
2. What is the best way to display prices on a website?
The most frequent placement for a pricing page is in the main menu, usually just after the "services" option. You might find, on your next web search, that many sites employ this practice simply because it is so widely used and well-known.
3. Is it better to display prices or not?
Whether or not to display prices on a company website is a tactical decision best made on a case-by-case basis. What works for one company may not work for another. It's important to focus your choice on what will actually benefit your customers and your business rather than on speculation about what may go wrong.
‍
Bottom line
As you continue developing new strategies to get customers to make that all-important purchase on your pricing pages, you will develop fresh perspectives that are nuanced to your business. You should test things out before settling on a single model.
Customers are clever and discerning. You want to set the best standards before your customers so they can make their decisions with the satisfaction that they're right.
Ready to design your free logo? Get started with our logo maker!