‍
In marketing, your customers need to be told what to do. While this sounds overwhelmingly assertive, it's true that, as a brand, you are looking to drive some actions from your customers. It could be purchasing your product, clicking a link to know more, or filling out a form.
This request to do something specific via branding communication is called a call to action. Before we get into some compelling call-to-action examples, let us discover the power of these messages.
‍
CTAs can make or break your leads: Why?
Everything a brand communicates must have a purpose. No matter how effective you perceive your communication, one must never assume that this purpose is implied. In advertising, everything must be spelled out. Let's understand this with an example.
Assume that there exists a florist business. It's Mother's Day, and they want to advertise their exclusive bouquets. They offer the flowers at a 25% discount for the special day to sweeten the deal.
They click a beautiful picture with the flowers featured. The ad is a Google Display Banner and appears on leading websites, where the business invests a handsome sum of money expecting returns.
Strangely, they have yet to see their sales rise. Even though the ad had all the ingredients that made it beautiful and meaningful for folk who wanted to gift their mothers, they couldn't affect a purchase because of a missing button or link that would take them to the shop.
This call-to-action example demonstrates how creativity or budget can be useless if the desired action isn't spelled out.
‍
7 practices to nail your call to action like a pro
Choosing an appropriate call to action depends on several factors, including who you are talking to, which platform you expect the responses from, and the specific nature of the response you expect.
Here are seven ways to nail your call to action and ensure your leads aren't wasted.
‍
1. Create a sense of urgency
Attention spans are shrinking, and it isn't long before customers (looking straight at your advertisement) see something distracting like notification and switch windows. Everything you intended to communicate has been lost because your customer did not have to opportunity to take it all in before a distraction claimed their attention.
By creating a sense of urgency, you not only encourage action but also trigger the customer's fear of missing out on the benefit your brand is offering.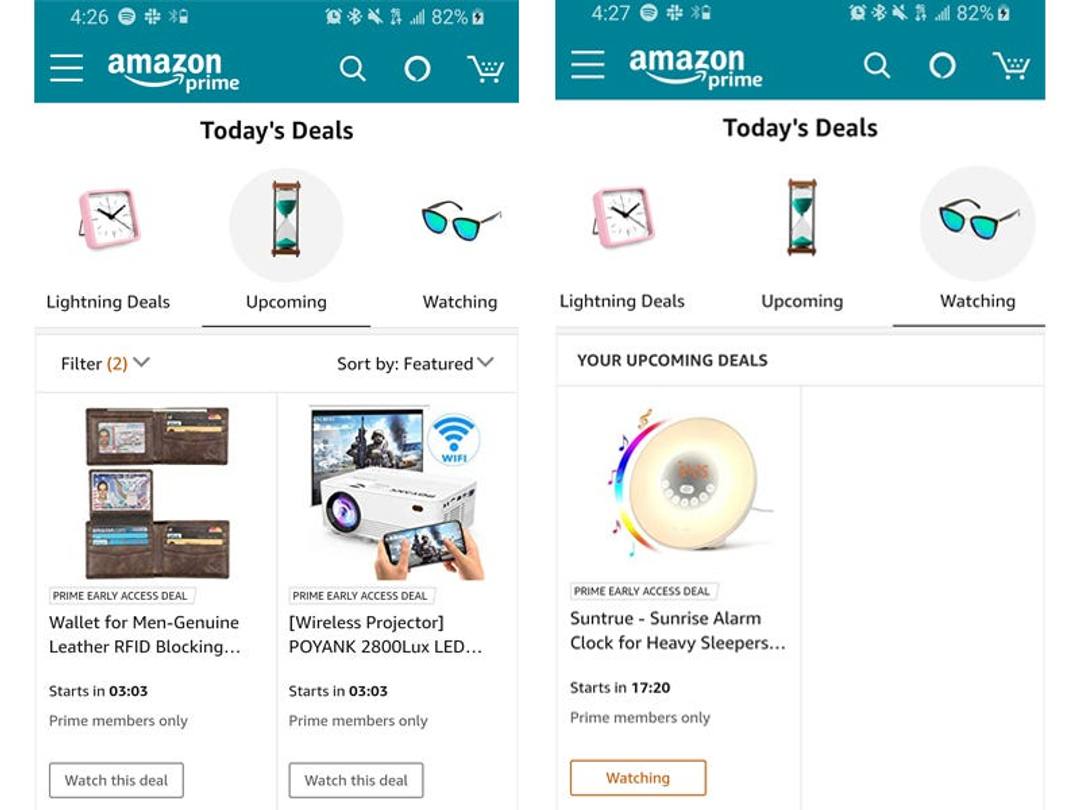 Amazon aces this game by creating limited-period deals with a call to action of "Watch this deal." Customers see the value in making their purchase decision at the spur of the moment rather than missing out on the exclusive pricing plans or availability of the product.
‍
2. Personalize your message
People hate talking to brands, and they love talking to people. For your brand to reach out and encourage a specific action from your customer, you must address them how they like.
Personalization is one way to make a choice easier for your customers. They do not see a choice that confuses them further but a specific, well-thought-through solution that is just a click away. A touch of humor helps too, and Uber Eats does this like a champ.
Once you create this exclusivity for your customers, it helps to write your call to action in the first person. This way, you do not say, "get your free wallet today" and confidently say, "give me my free wallet!" to drive definite action.
Customers prefer seeing a call-to-action button that speaks for their actual intent. It feels less like falling for a marketing ploy and more like an autonomous decision. This applies regardless of the industry you occupy, so whether your main focus is real estate leads or ecommerce sales, it's worth paying attention to this tactic for CTA creation.
‍
3. Go crazy with colors
The most successful call to action examples use color combinations that pop. Doing so helps draw attention to the button or link, ensuring customers know what is expected of them to fulfill their needs. But take note that different CTA colors can mean different things and spark different responses.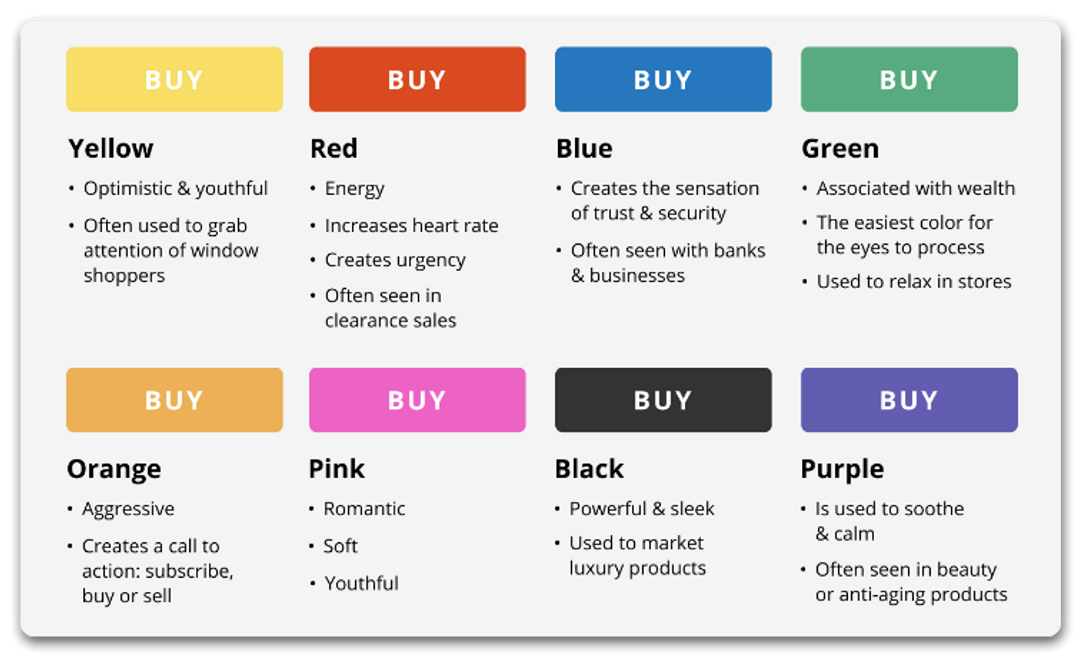 If the call to action is written on a heavily designed creative, locating it should be easy. Brands use sharp, contrasting colors to highlight the position of their call to action links and buttons.
Learn more about color psychology for your call to actions.
‍
4. Experiment with button shapes
In the digital age, most call to action placeholders are web buttons that can be clicked to be redirected to another page or to record a lead. Buttons are easily visible, with more legible text and a defined container. This container is the shape of the button and is generally rectangular, with a preference for rounder edges.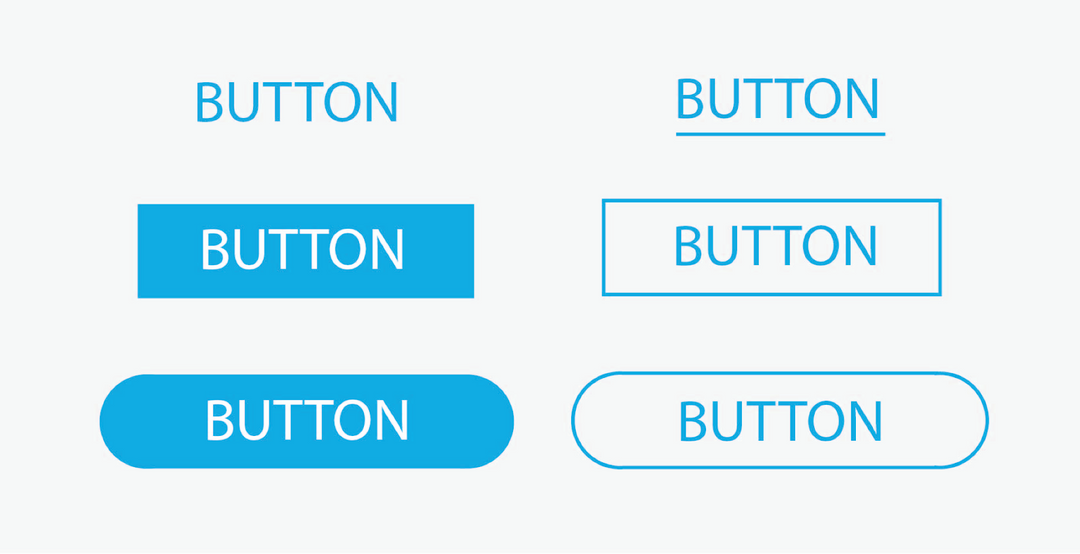 Buttons are created to give customers an exact area to be clicked. They can assume any shape as long as the content in them is easy to read, and clicking on a mouse button is as easy as clicking on it from a mobile phone.
One can use buttons on promotional emails, web pages, banners, newsletters, or any promotional content. On social media ads, the clickable buttons are generally pre-defined by the respective site.
Learn more about shape psychology for your call to action buttons.
‍
5. Dare to go bold with the text
Use the text on your call to action to challenge your customer to do the brave thing. An empowered customer is a more encouraged customer. Avoid sounding like a salesperson when you create your call-to-action buttons and links. Turn the boring content into something much more.
So, instead of saying, "Buy Now," a florist business will say, "Spread the fragrance" on their call to action button. It sounds genuine and fresh.
‍
6. Provide instant gratification
One may assume that clicking a button is easy. But getting a customer to click a link is challenging. Expecting them to follow through on your promised journey should be rewarding. Reward everyone who acknowledges and reacts to your call to action with something, however small it may be.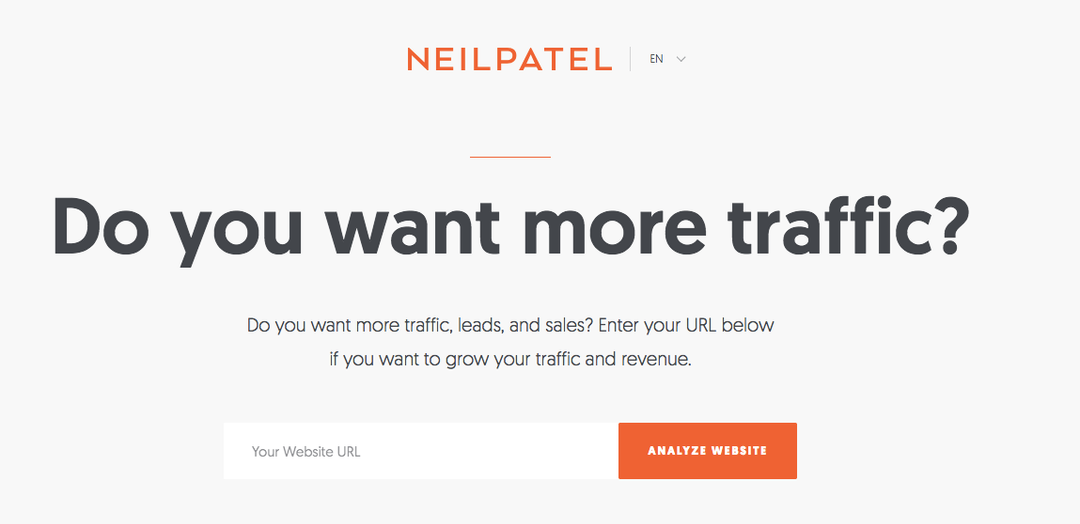 If you are a B2B business and your call to action asks customers to "Know More" about something by clicking a button, give them a free report. It helps establish your brand as genuine, and customers will prefer spending more time listening to what you have to say. You can even go a step further and use B2B AI tools to craft detailed and convincing product descriptions that resonate with your audience, solidifying your authority even more.
‍
7. Test every step of the way
Advertising is never a one-size-fits-all activity. A button that works for your competitor may not work for you. A button that worked for you in one campaign may not work in another. Testing different approaches helps you pick one ideal for a specific purpose.
‍
7 call to action examples from brands that do it right
Here are seven call to action examples that can create genuine customer value.
‍
1. Contently: "Talk to us"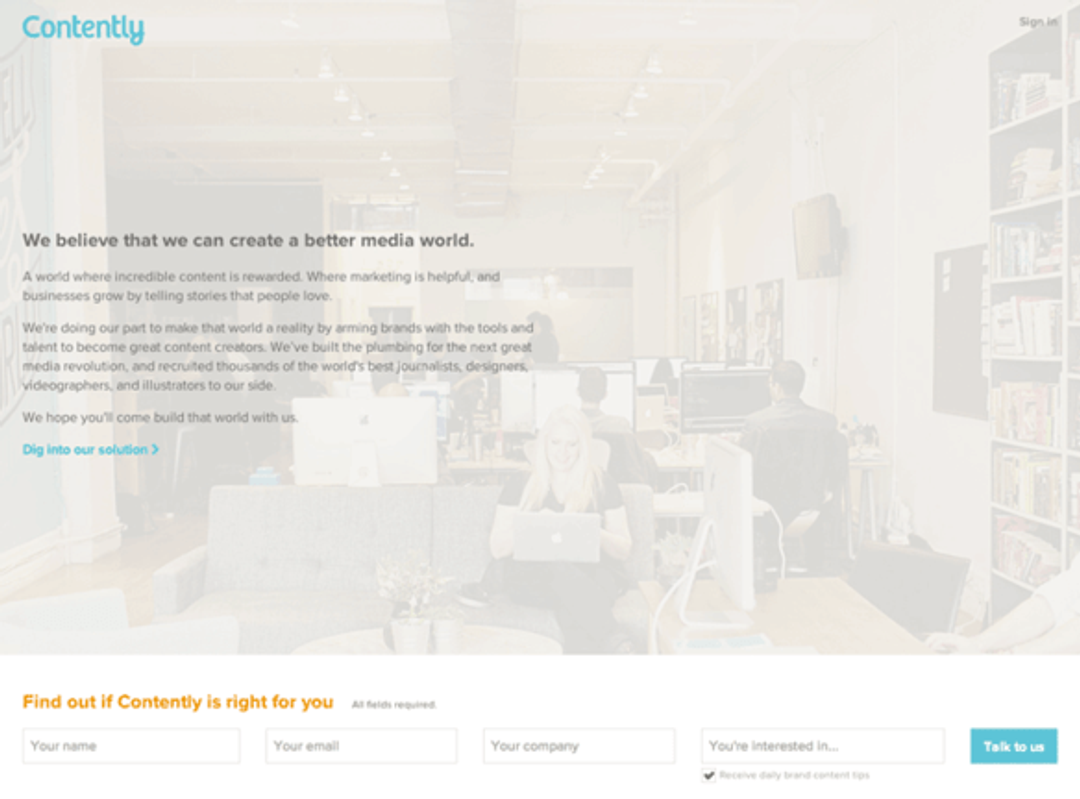 A brand can make itself more approachable by humanizing otherwise automated processes. Contently uses "Talk To Us" as a button that can be clicked to receive a call from the company. It is much more alluring and inviting than a regular "Submit" button.
‍
2. Point Blank SEO: "Be Awesome"
Brands promise customers many things but hardly follow through via actual value. Point Blank SEO recognizes the importance of making customers feel empowered, not only through sloganeering and lofty manifestos, but through a call to action button. It invites them to "Be Awesome" by clicking and subscribing to the brand's newsletter.
‍
3. Glossier: "I'm in"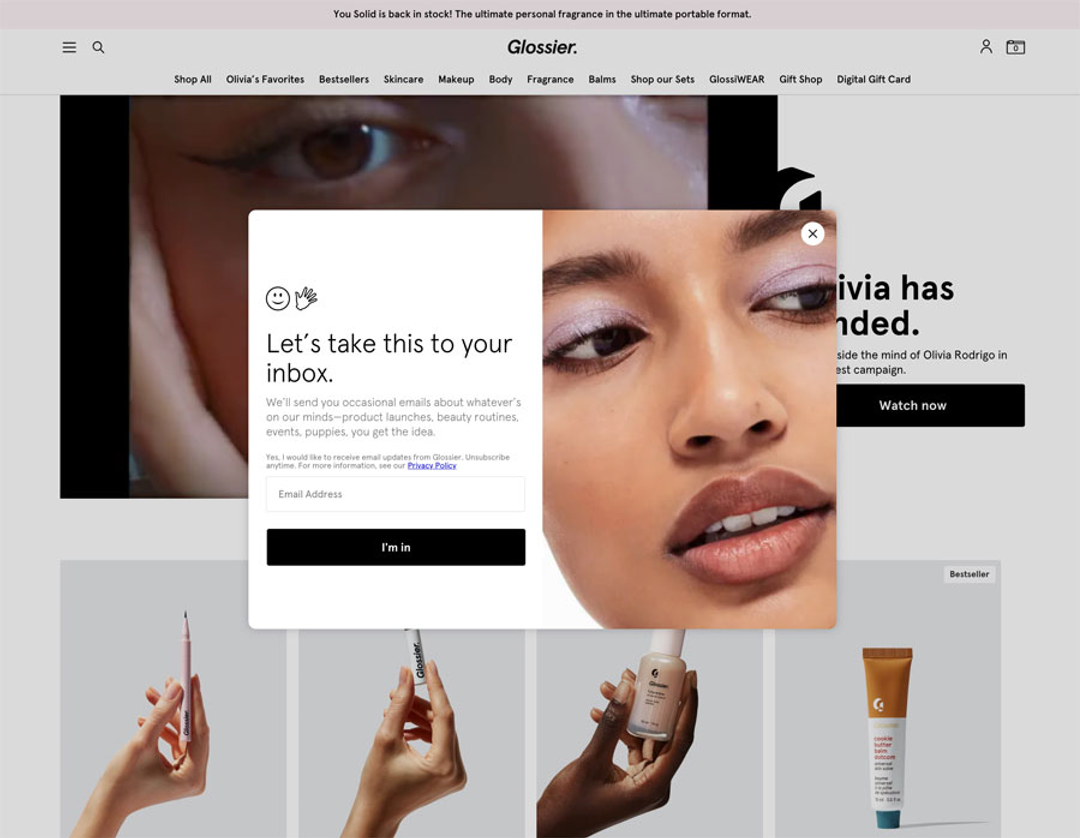 It is annoying to receive unsolicited promotional emails from brands. For this reason, brands like Glossier offer you the choice to opt-in for this communication.
Interestingly, the brand used "I'm In" as the text on the call to action button to invite customers to sign up for their emailing list. When you communicate in first-person, the message is received more confidently.
‍
4. Dropbox: "Sign up for free"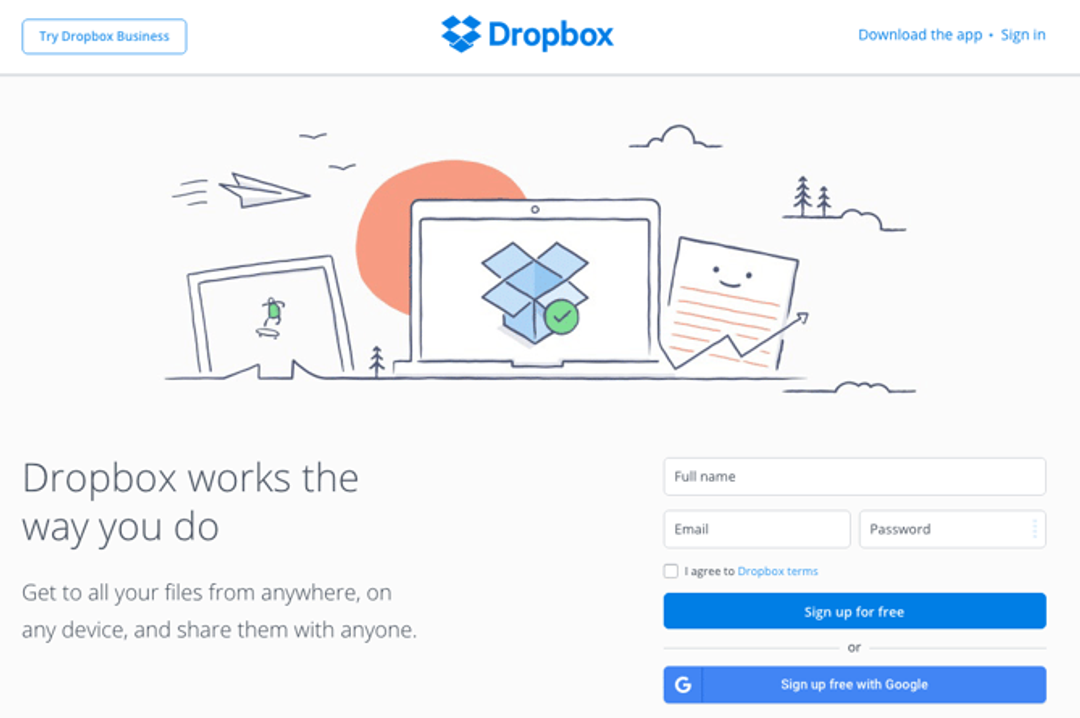 Dropbox cleverly adds the benefit of signing up in the call to action text. This move works like a charm, even though customers are used to signing up for free because it's only when you announce something (like a free account) that it is taken more seriously.
‍
5. Prezi: "Give Prezi a try"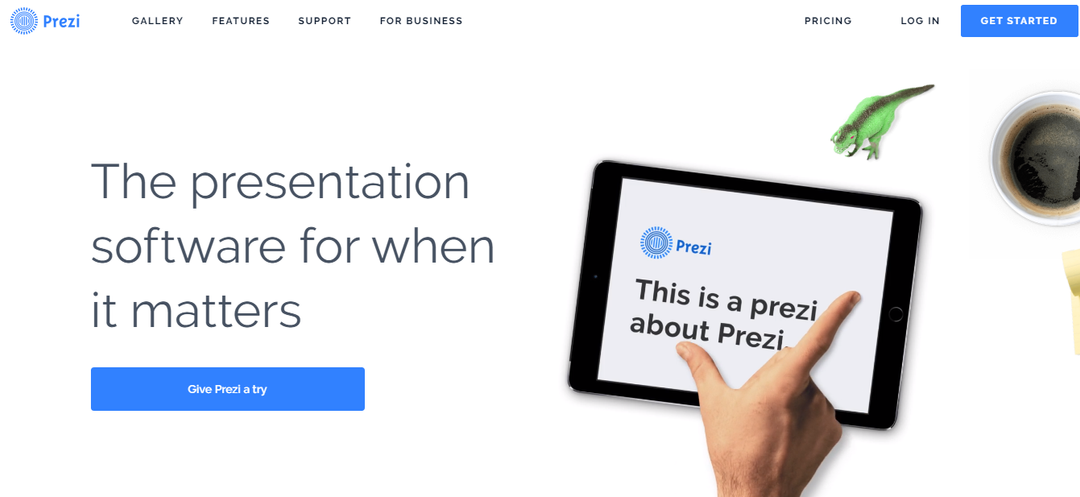 If you want to build an endearing brand-customer relationship, you can give your brand name a pedestal of importance on the call to action button. Prezi has kept it simple but effective.
‍
6. Spotify: "Go Premium"
Promising customers an elevated brand experience can pay dividends. Spotify cleverly encapsulates how choosing their premium package brings exclusive benefits to customers and they manage to convey this in just two words.
‍
7. StickerMule: "Shop now"

Using the word "now" in a call to action immediately creates a sense of urgency in the mind of customers.
‍
Frequently asked questions about good call to action examples
What are some commonly asked questions about good call to action examples? Get your questions answered with these three FAQs.
1. What is a powerful call to action?
A powerful CTA motivates readers to take the desired action, which could be making a purchase, signing up for a service, making a reservation, or something else entirely. Although you want your call to action to be noticed, you don't want it to come across as overly promotional or desperate.
2. How many words is a call to action?
Keep the length of your call to action to a minimum. The ideal length for a call-to-action is four or five words.
3. What is a bad call to action?
A badly written CTA can turn off potential buyers. If your CTA comes across as too salesy, viewers will likely tune out and you will lose their trust. Furthermore, if your call to action is too lengthy or general, people may simply ignore it.
‍
Bottom line
These call to action examples and practices will help you look at how bespoke your "invitation to engage" can be. Keep it realistic; do not promise the moon. Be empathetic towards the needs and present condition of your customer.
And finally, be honest.
Ready to design your free logo? Get started with our logo maker!