Having your very own hair stylist business comes with a huge and undeniable benefit. There is hardly a shortage of people looking to change their hairstyles.
Most people have a trusted hair stylist business that they regularly go to for their much-needed styling revamps. But this can change for many reasons.
For example, a person who has just changed housing locations needs to find another hair stylist business in their area. Or somebody who has had a poor experience by getting a style they didn't end up wanting (we've all been there) will want to scout for a new salon. There are always going to be opportunities for you to get new clients.
That doesn't mean starting a hair stylist business will be all glitz and glamour. Like any other small business, it takes long hours, never-ending experience, hard work, and even a little bit of luck to get the engine running. But at the end of the day, you get a successful hair stylist business with clients that trust you because of the work you put in.
That said, you get a load of other benefits!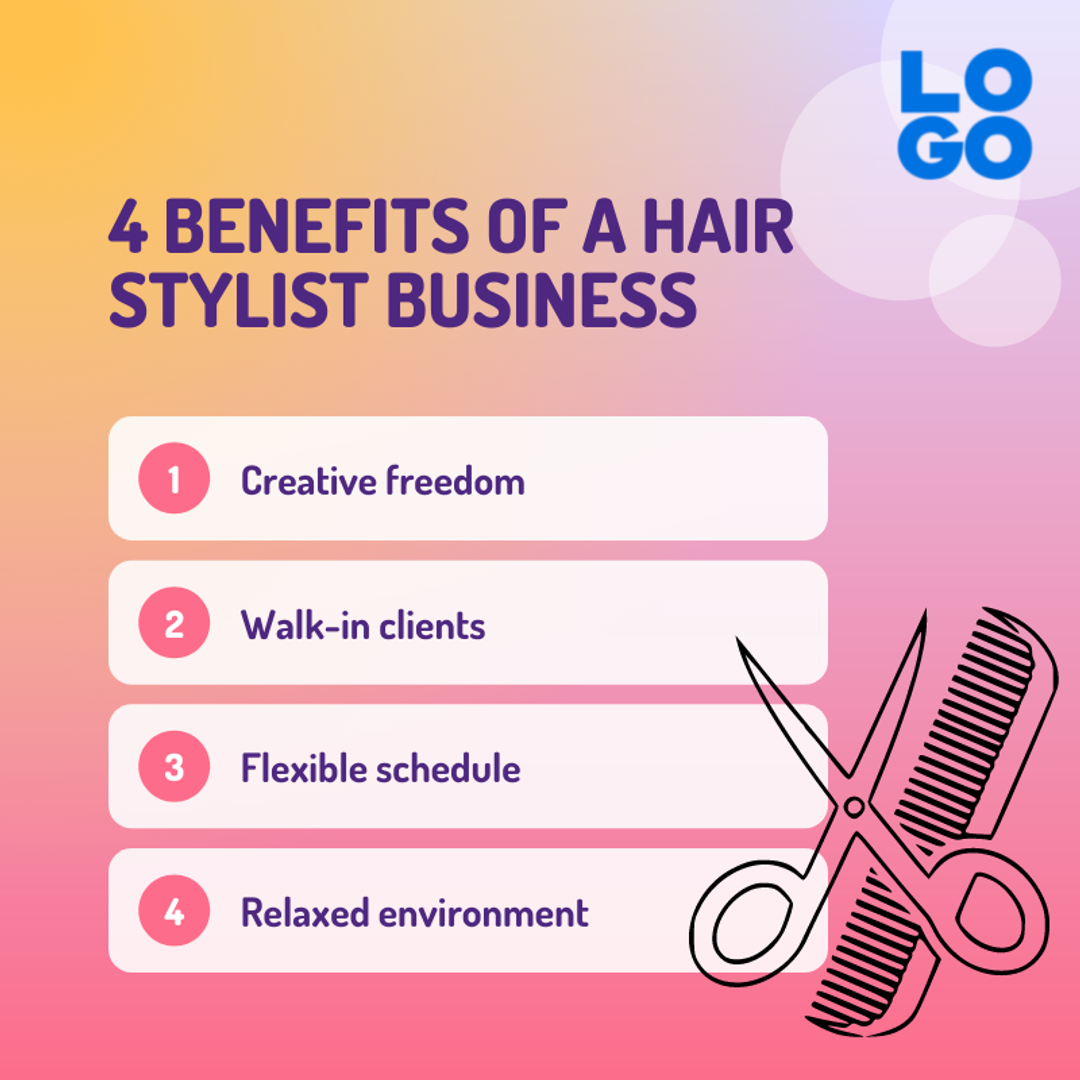 Let's dive in deeper!

Creative Freedom
You have complete creative control over the look and feel of your salon. From the swivel chairs to the wallpaper and lighting, and even the music you play, you get to create the salon you've always dreamed of. Not to mention the innovation that goes into styling hair. Seeing your clients overjoyed about the style you designed for them is a reward in itself.

Walk-in Clients
‍People avail of hairstyling services for a wide variety of reasons. Whether it's for a spontaneous event or even just for the sake of it, clients will walk in and get their styling needs taken care of. This gives you continuous opportunities to prove yourself. And if they're satisfied, they could very well end up as loyal and returning customers.
Launch your brand in minutes with a free logo
Flexible Schedule
‍Many hairstylists set their own schedules according to their needs and resources. You can accept walk-in clients on specific days and only take appointments on other days. If you have a team to assist you, even better! This makes it easier for you to achieve a work-life balance, provided that you schedule accordingly and ensure that clients know of your hours beforehand.

Relaxed Environment
‍An upside to a hair stylist business is getting to work in a relaxing atmosphere. People understand that styling needs take time. You don't have to rush a thing! There may be periods of having to balance different clients simultaneously, but as your team grows, the easier it gets.

So if you are interested in reaping these benefits and starting a hair stylist business from the ground, these are the essential steps to cover:
1. Get extensive industry experience
2. Determine startup costs
3. Create a business plan
4. Get the necessary permits
5. Find a desirable location
6. Hire the right staff
7. Stock your inventory
8. Market your hair stylist business
Let's start detangling the process!
‍
8 Steps To Starting A Successful Hair Stylist Business
Learning how to start hair company ventures is all about research. The best way to avoid hiccups with a hair stylist business is to spot them from a mile away. This means understanding the ins and outs of the industry and preparing for each step accordingly.
Here are the eight steps to building a hair stylist business the right way.

Step 1: Get Extensive Industry Experience
This is arguably the most critical requirement of having a hair stylist business. No matter how long it takes, build your expertise and experience in styling hair until you're confident in your capabilities, which includes understanding some medical conditions, such as DHT and other hair loss problems. The rest of the steps don't mean much without mastering the craft. You don't want to start a business just to watch it fall eventually.
Many hairstylists have honed their skills through attending beauty or cosmetology school or spending years working in another hair stylist business to get experience. Sometimes, both. Consider investing your time and money in applying to a beauty school. In some cases, you will need a license or official document that supports your expertise to attain a business permit (a requirement for having a salon).
It may take months, or even years, to secure this step, but it is the ultimate key to having a flourishing hair stylist business. Having inadequate experience defeats the mission and purpose of opening a hair stylist business. You risk losing the establishment before reaching the peaks you've dreamed of.
‍
Step 2: Determine Startup Costs
Hair stylist business expenses vary depending on the size and location of your salon. For example, a home-based hair salon may just cost a few hundred dollars, but a salon in a great area may cost you thousands of dollars. And this is exclusive of the costs of supplies, equipment, furnishing, etc., so if you lack financing, consider applying for a business loan to get you started.
To determine your startup costs, take a look at:
Your preferred location of the salon
The size of the salon
Operating expenses (electricity, water, etc.)
Training and salary of your team
Inventory
Insurance (if you want to)
Furnishing and decoration
Your startup costs depend on the scope and size of your vision. You don't necessarily need to go all-out at the beginning. Start small and build your way up. Many hair stylist businesses begin with merely the basics and grow their brand and reputation by proving themselves.
People don't go to a salon to be wowed by the look of it—they do it to get their hair styled professionally. Keep doing that, and your small business with basic funding could grow into a full-sized powerhouse of a brand with the best of the best.
‍
Step 3: Create A Business Plan
No business functions properly without a comprehensive business plan. Think of it as a roadmap that plans and documents your business to a promising future.
A well-rounded business plan contains:
Your vision, mission, and belief system as a hairstylist
Your styling services and products
What makes you different from other salons
Financial projections
The marketing strategies you plan on pursuing
Starting a hair stylist business is more than just having clients in your salon and getting sales. It's also about ensuring that you've done the research and planning to sustain it. You may also need to present or submit a business plan when you attain the licensing for the salon.

Step 4: Get The Necessary Business Permits
A part of knowing how to start hair company ventures is taking care of business (permits). Getting the necessary permits and licenses is crucial in opening any business. Don't skimp on this aspect. If you don't take care of your permits, you could be fined, forced to shut down, or be on the receiving end of a lawsuit. The last thing you need is to have your dream taken away before even getting started.
You own a legitimate business here, so you need to take the appropriate steps to uphold it. The permits and licenses you need depend on your location and may differ from place to place.
If you are unsure how to get started, visit or get in contact with:
The city hall in your area
The local Chamber of Commerce
The U.S. Small Business Administration (SBA)
Research is key. If you have friends or peers in the same area who started a hairstyling business, feel free to ask them about the process. Do your homework, and make sure to consider these factors before deciding where to locate your salon.
‍
Step 5: Find A Desirable Location
The ideal location for a hair stylist business is a centralized area with heavy foot traffic. Of course, this isn't always achievable initially, and that's okay. If you want to start small, consider providing hairstyling services from home. However, this choice comes with risks, nor is it scalable should you decide to expand your business.
If you are looking for an affordable and sensible location, try to find a space that is centrally located and easily accessible to customers and passersby. This can get you more visibility and walk-in clients. Adequate parking space is also a huge plus in your favor.
Your location is also dependent on your target audience. If you're looking for affluent customers, you may want a place in an upscale area or adjacent to a shopping district. If you're targeting young customers, consider looking for a trendy, hipster, or up-and-coming neighborhood.
Launch your brand in minutes with a free logo
‍
Step 6: Hire The Right Staff
Just as it is essential to hold out for the right location, hiring the right team can truly make or break your business. Many businesses sometimes make rash decisions about who to hire for the sake of filling up seats. Ensure that your team is a group of competent stylists with a great work ethic. It does so much more than you think.
The people you bring on set the tone for your hair stylist business. It's crucial to take your time with the hiring process and find stylists who fit and understand your vision. Not to mention, they will be directly handling customers along with you, so ensure that they have the right attitude and expertise to make your clients happy and contribute to a peaceful work environment.
‍
Step 7: Stock Your Inventory And Equipment
People don't just return to salons because of the styling skills, though that's a big part of it. They also return because it feels like home—a place they get to unwind and feel good. Invest in great supplies and equipment suited for your client's comfort. At the very least, you'll need comfortable swivel chairs, quality hair tools, convenient washing stations, and effective styling products.
Many hair stylist businesses also stock products that customers can purchase to recreate their hairstyles at home. Get in touch with hair brands that you deem effective to offer products at your salon. Remember, your mission is to provide customers with great hairstyles and a relaxing and convenient atmosphere where their needs are taken care of every step of the way.

Step 8: Market Your Hair Stylist Business
Ideally, you should begin employing some brand marketing strategies even before opening your hair stylist business. Try to get a good amount of buzz going on even before your big launch. A great approach is to market on social media channels by posting before and after images to showcase your skills.
Show off your versatility as a stylist! Post pictures of your styling designs, create polls about which hair colors look the best, and engage with your audience as much as you can. You can even offer discounts when a customer posts and tags you in an image to show off their new, gorgeous hairstyle.
You may also offer first-time customers a loyalty card. For example, every appointment gets them a stamp, and when they reach six stamps, they get a free hair coloring service. This encourages them to return, and it allows you to establish yourself as a skillful and professional business.
Now that you have an excellent grasp of how to open your very own hair stylist business, let's dive into how to get a free hair business logo as stunning as your styling creations.

How To Create A Hair Business Logo In 6 Easy Steps
Are you looking for a free hair business logo? Your brand is in good hands. Read below to discover the importance of a hair business logo and how to make one for yourself.
A logo is a fundamental aspect of every business as it establishes your visual identity and sets it apart from others in this industry. Branding forms a connection between you and your potential customers, and when done correctly, they may be more inclined to learn more about you.
A hair business logo can boost your brand's appearance to viewers, but it does so much more than you think. It provides your business with professionalism and credibility.
Building your hair business can increase reliability and trust between you and your target market, which is essential as customers would be relying on you with their physical image. Hair is one of the most noticeable aspects of a person, so earning trust is an essential requirement before getting loyal customers.
A strong logo is one giant step in reaching this goal, and with our professional logo maker to assist you, your visual branding needs are ready to go.
Before we get to that, here are some other steps you should take to make your hair business stand out from the crowd.

How To Make Your Hair Business Stand Out
A hair business logo is essential, but you can do more for your business to stand out and show off your incomparable styling and design skills. ‍
Statistics show that the haircare market had a 76% increase in sales in 2020, and this number is estimated to grow until 2026. The same study shows that there is a growing demand for organic and natural hair products.
Keeping that in mind, here are other valuable tips to consider:
Learn more about your competitors and their methods
Collect client testimonials to attract new customers
Curate videos of your process and products and promote them
Consider cross-promoting with like-minded hair brands
Reach out to influencers to get a brand ambassador
Design appealing packages for hair products
Incorporate organic and safe ingredients into the products
Find your niche (using natural ingredients, serving bright and vibrant colors, etc.)
Come up with a catchy slogan
Take eye-catching photos of the results and promote them
Market your hair business on several social media platforms
Post feedback and reviews on social media platforms
Provide diverse products that cater to market needs
Have a unique selling point (organic core ingredients, sulfate-free shampoo, etc.)
Have you ever caught a makeover segment on some shows and movies? Changes in hairstyle have the most dramatic effect on people, physically and emotionally.
Potential customers are essentially trusting you with one of the most critical aspects of their self-image, which is quite the responsibility to uphold. Stand out by showing your audience that you are capable and that you genuinely care about their satisfaction.
These tips can definitely help inch your way to success, but a good branding strategy boosts the foundation of your corporate entity as a whole. A logo is the face of your business, and if it's compelling enough, users are more likely to check out your products and services.
‍
6 Steps To Create A Free Hair Business Logo
Here are six easy steps to get your free hair business logo and ways to promote and market your business with your new visual.
‍
Step 1: Have An Awesome Business Name
Your hair business name is more for your customers than it is for you. Choose a name that oozes skill and reliability, so much so that it would compel onlookers to learn more about you.
Consider using a business name generator to provide you with a distinctive name along with a stunning logo to go with it.
All you have to do is input 1 to 3 relevant keywords that describe your business and optimize your preferences.
For example: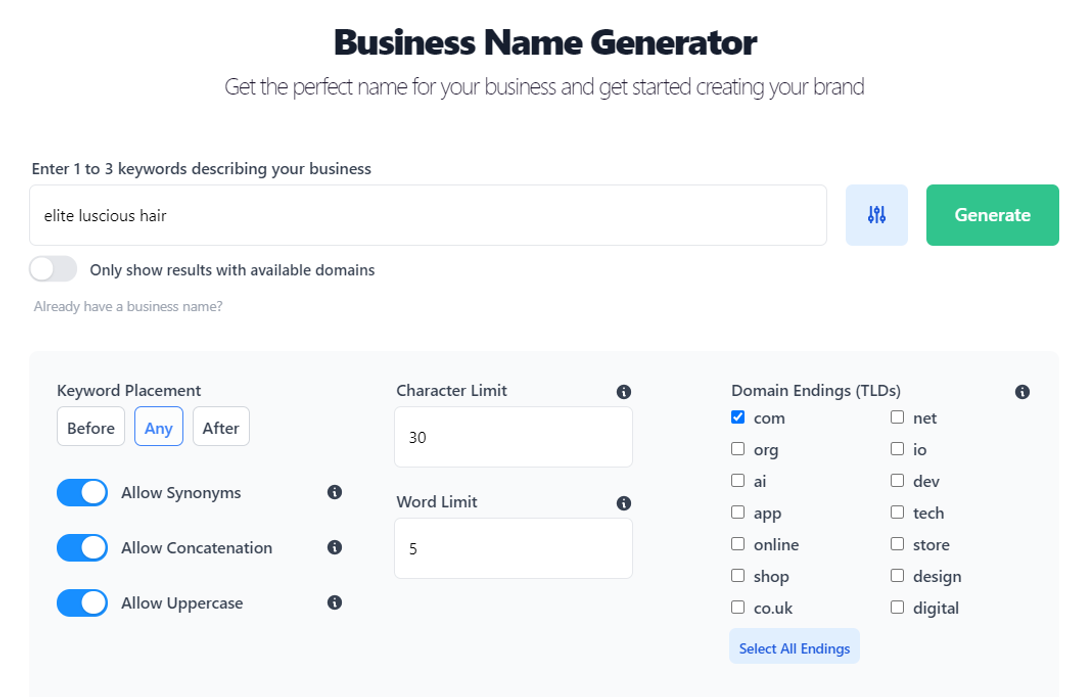 The tool will generate a ton of names along with potential logo ideas for you to choose from.
‍
Step 2: Find The Name You Like The Most

Browse through the selection of names before you and choose the one you like the best. Don't worry about the logo design just yet—soon enough, you'll have hundreds of different hair business logo designs to choose from.
When you're choosing a name for your hair business, ensure you have these tips in mind for a compelling title:
It needs to be unique and distinctive
It needs to be relevant to your products and services
It needs to be easy to pronounce and memorize
It needs to be simple and recognizable
It should reflect your hair business as a whole
Once you have chosen the right name, click 'Ideas' on the upper left of the page to check out hundreds of logo designs for it.

‍
Step 3: Choose The Best Logo And Customize It
Every logo you see is completely customizable according to your preferences. Find one that is closest to your ideal logo. Once you've found it, click it to start the customization process. From here, you can modify its font, colors, icons, spacing— pretty much everything! Keep going until it reaches your vision.

When you start customizing, keep these tips in mind:
Choose one or two colors at most
Opt for a neutral backdrop
Use the brand colors that best represent your hair business
Choose one or two fonts at most
Consider sans serif fonts for their readability
Try not to overcrowd the logo with too many elements
Design a simple yet substantial visual
Ask yourself (or get feedback) whether it looks memorable and professional
Choose an icon that best represents your hair products and services
Customization may seem like work on a surface-level understanding, but it achieves a deeper, fundamental goal for your business. It ensures that the logo is yours and yours alone.
Being in total control of the elements, you get to make your vision come alive. Nobody knows that idea like you do. Another benefit of customizing a hair business logo is that it helps your brand stand out from the competition.
Launch your brand in minutes with a free logo
‍
Step 4: Start Finalizing And Preview Your Logo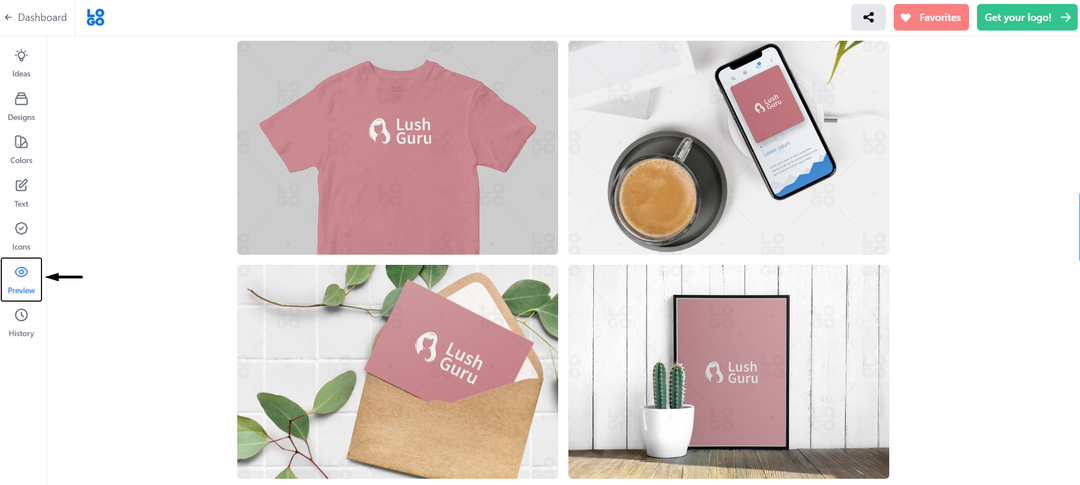 Are you happy with the design? If you are, go ahead and click 'Preview' to see how your new logo will look on various platforms and products. If you see any changes you'd like to make, feel free to backtrack and make the adjustments.
You will also receive details about the font, color palette, business cards—everything about the logo and information you need to get your hair business running.
That's all it takes to get a hair business logo—four simple steps, and you're almost done.
‍
Step 5: Take Your Free Hair Business Logo Home
Once you have finalized your logo, click the 'Get Your Logo' button. From here, you can take your new hair business logo home free of charge!
You can start using your hair business logo right away with these benefits:
Full ownership of your logo - Once you purchase your logo, it completely belongs to you and no one else, even if you decide to delete your account.
Instant access to your logo - Your logo is safe in your account. It is secure for you to come back to it whenever you need it.
100% satisfaction guarantee - Your happiness is everything to us. If you're unhappy with your logo, we will issue you a full refund.
Launch your hair business in almost no time at all. It's practical to get an early start, so go for it! But take note that your logo is just the start. You still need branding materials featuring your new logo to build your online presence.
This is where the Brand Plan comes in.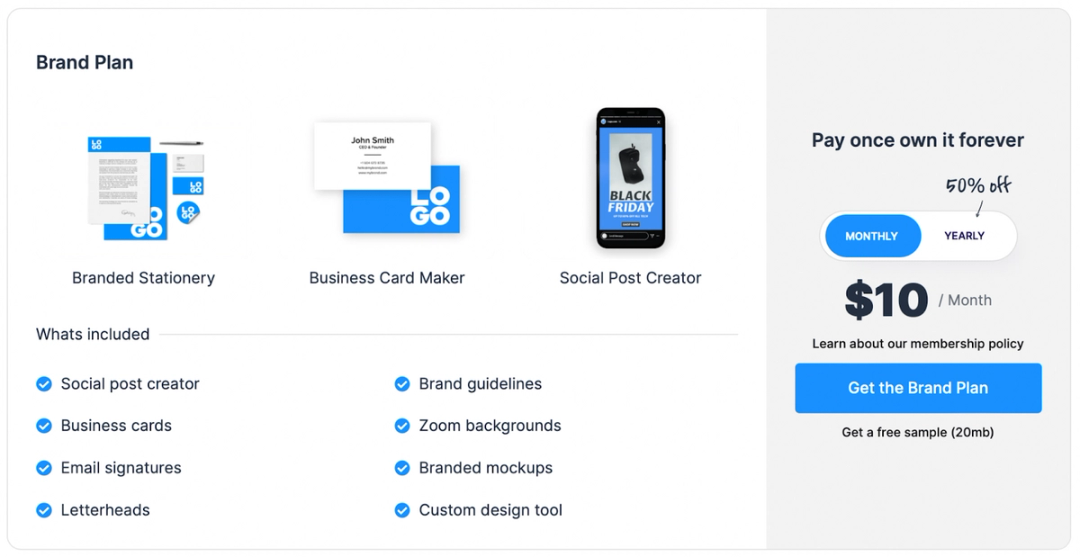 Our Brand Plan is your brand-building best friend. For only $10/month, you have instant access to:
Unlimited logo edits
Business card maker
Email signature maker
Custom design tool (Stitch)
Brand showcase
Brand guidelines
Perpetual brand backup
Oh, and all of them are pre-set with your new hair stylist logo. Say hello to instant convenience and results!
‍
Step 6: Promote Your Hair Business On Social Media
Social media branding is a great way to engage with potential customers and spread more awareness about your services. If you regularly use your social media platforms to connect with your audience, chances are, it'll lead to brand loyalty among customers by emphasizing what makes your hair business unique from all the others.
For example, Instagram is the perfect place to post images and videos of your hair products and styling routines, which can incline people to give your services a try. You can also include transformation images with its swipe feature.
But take note that before you post anything, you need a well-perceived business for people to take you seriously. And a way to build credibility in your hair business is to make your social media presence consistent.
A social media kit offers this consistency. We offer ready-to-use files for all your social media platforms such as Facebook, Instagram, LinkedIn, Youtube, and Twitter so that you can get started in no time.
More importantly, to build a hair business, you need a website to feature your products and have customers order them. We also offer a website builder, which gives you countless opportunities for how you want to use it for your business.
You can also dive into other forms of promotion, such as creating blogs about your journey in starting a hair business—providing tips and tricks to aspiring salon owners while also building your brand. ‍
Studies show that more than 9 out of 10 respondents (a whopping 95%) agreed with the statement that "good user experience just makes sense." So give your customers a great user experience and let your designs speak for you!
You can even create hair stylist business cards with our Business Card Maker. Create your hair business logo and get right to curating beautiful hair stylist business cards to hand out to potential customers and rake in the sales. Promotions don't just live on social media; do it in the real world, too!
‍
10 Great Examples Of Hair Business Logos
Here are ten logo examples to give you a little design inspiration:
1. You can't go wrong with the simplicity of a black and white logo. Go with class and timelessness!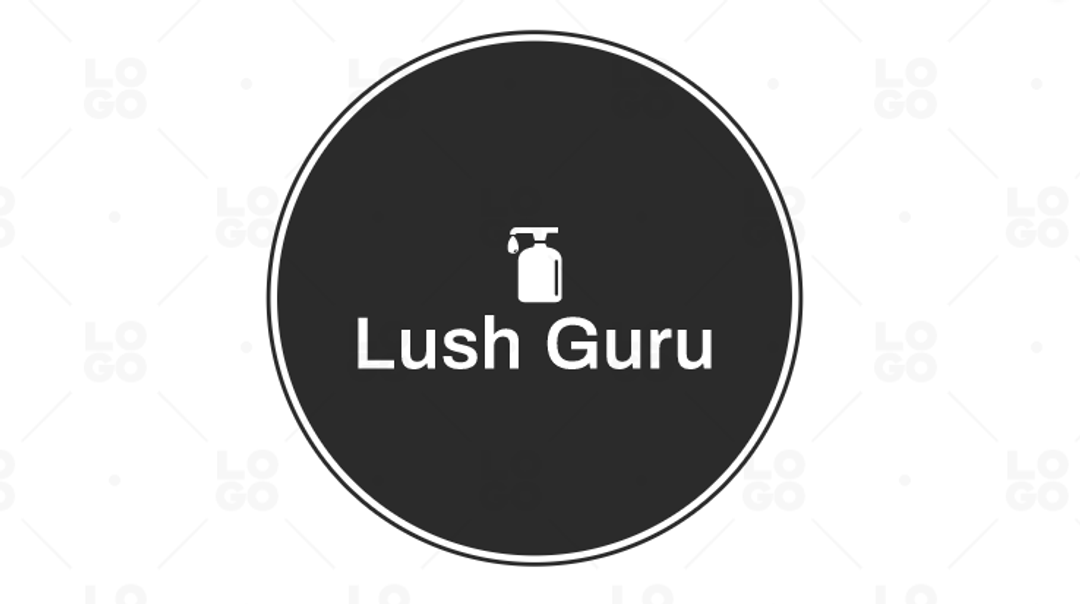 2. Do you specialize in organic and natural hair products? Let that show by using light colors and a relevant icon!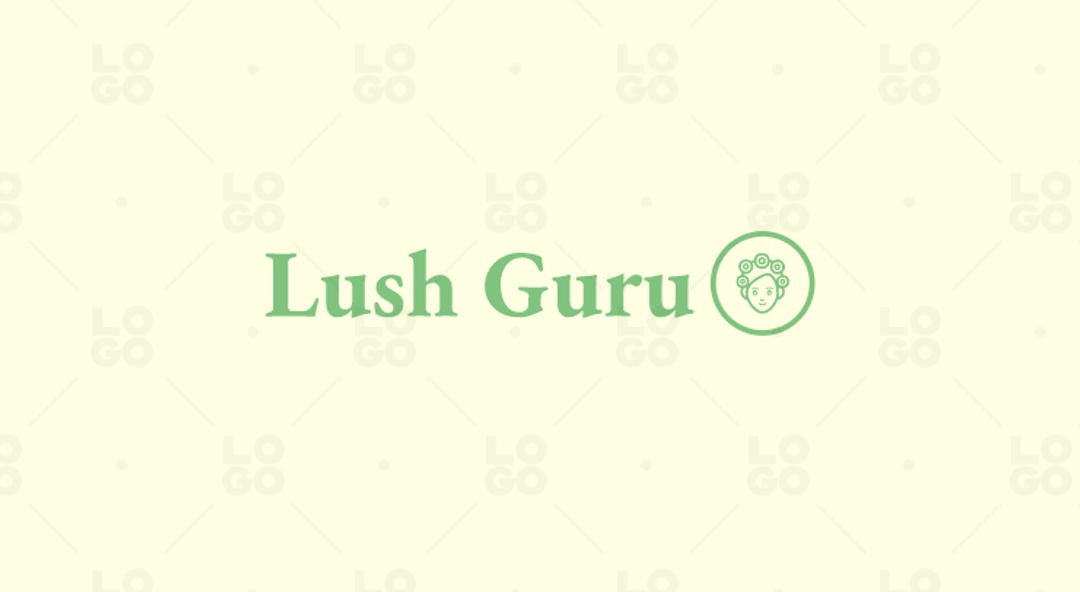 3. Many businesses decide to use blue for their logos. Why? It's the color of professionalism and quality. Let those same qualities shine in your hair business logo.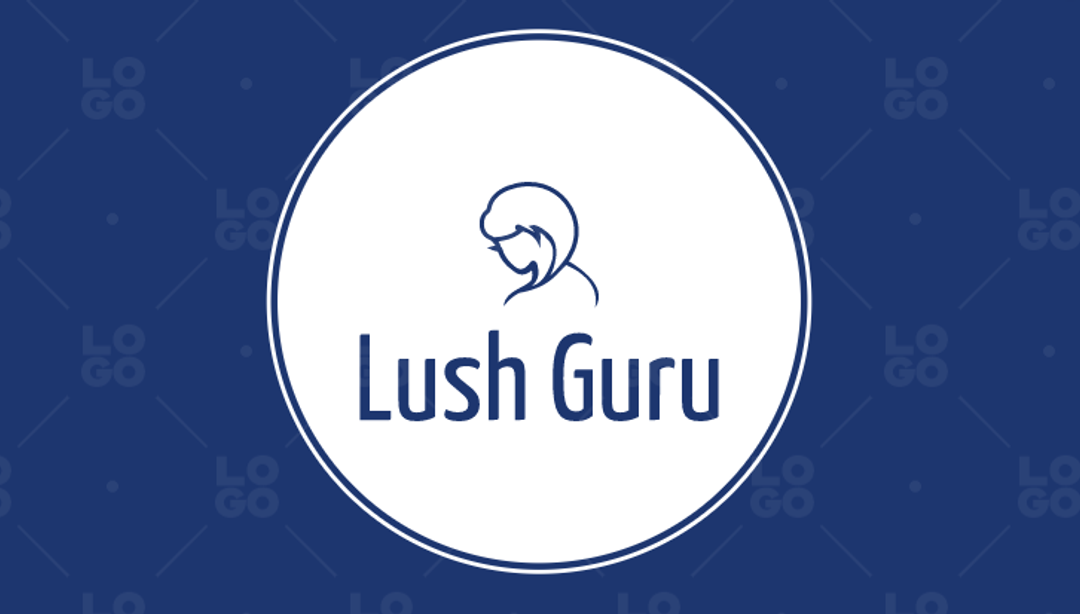 4. Go for this sophisticated font! Swirls fit perfectly with a hair business logo.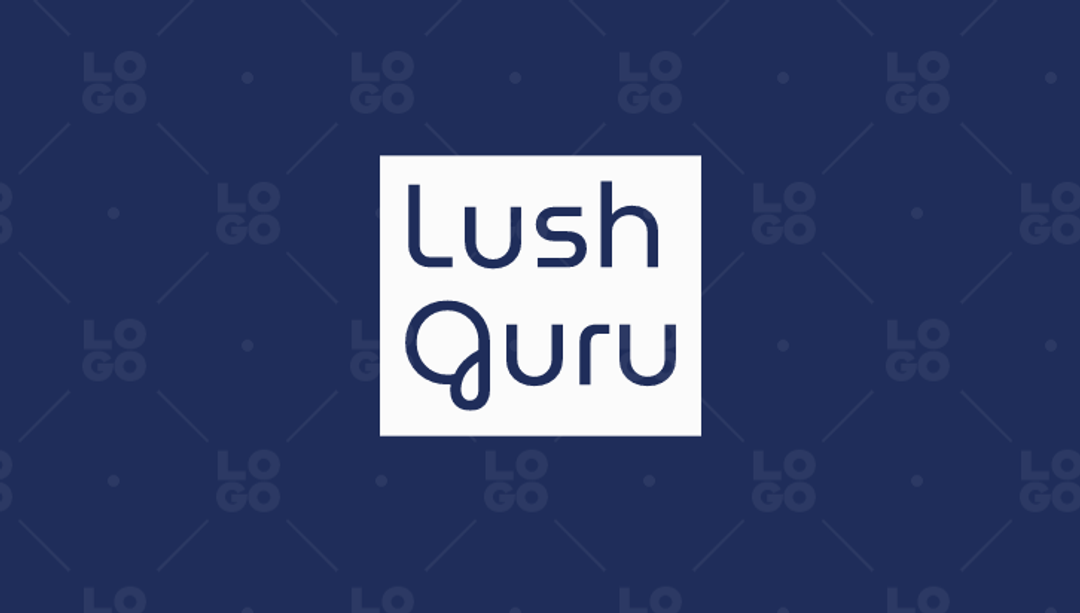 5. A sizeable comb icon can tell customers exactly what you're all about— serving them awesome hairstyles!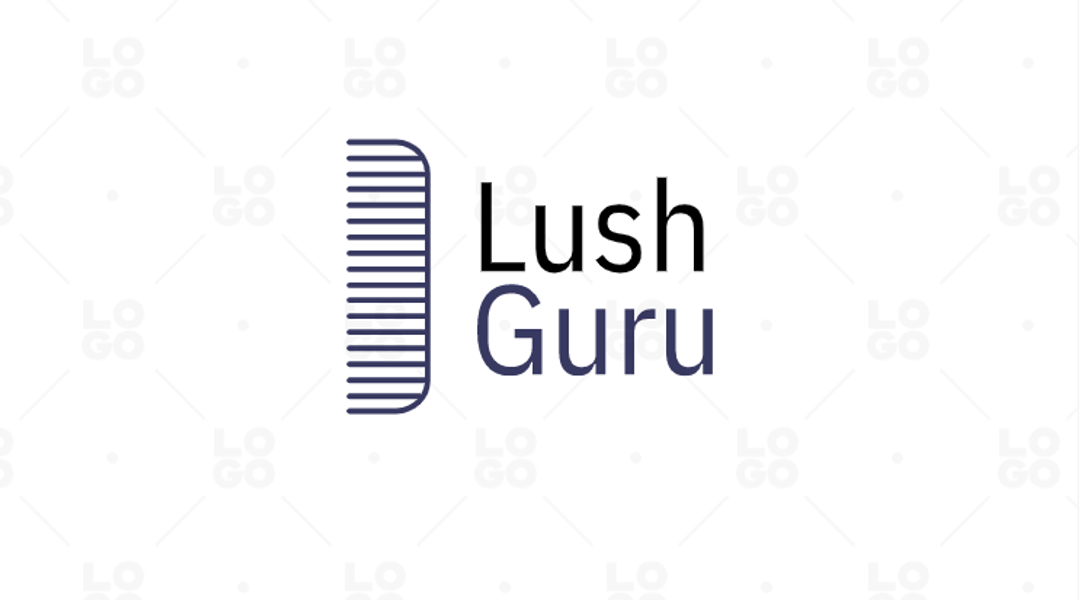 ‍
Brand Your Hair Stylist Business Today
A logo is the core of your visual branding needs because it builds a foundation between you and your target market. It shows that you care about your hair business enough to brand it properly.
Compelling logos can ultimately set you apart from the competition, and they can potentially tell users a story with a single glance.
Ready to design your free logo? Get started with our logo maker!
Launch your brand in minutes with a free logo