Learning how to start a food truck business can be incredibly rewarding. The mobility factor allows you to serve your delicious grub without borders and connect with diverse customers directly. Talk about an enriching experience!

A considerable benefit of how to start a food truck business is that it's also a more affordable operation compared to a standard brick-and-mortar restaurant. Not only is it cost-efficient, but you also get to reach more people and travel while you work.

A food truck is a large van with a kitchen to cook and serve food. Over the last couple of years, food truck businesses have been popping up state-to-state, some of which have built quite a reputation for themselves.

For example, the Grilled Cheeserie food truck in Nashville, Tennessee, has been operating since 2010, and it has a massive following of loyal customers. The owners started their food truck to serve gourmet grilled cheese melts using environment-friendly sourcing.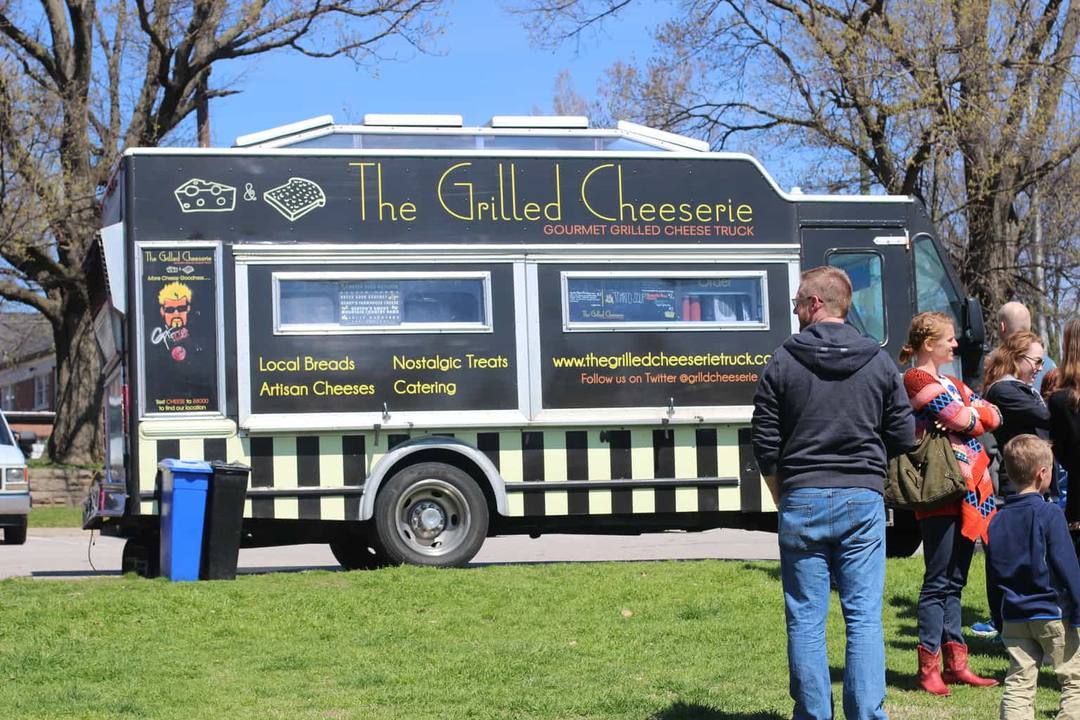 In fact, it's so beloved that a newly married couple decided to spend their wedding reception at their favorite food truck.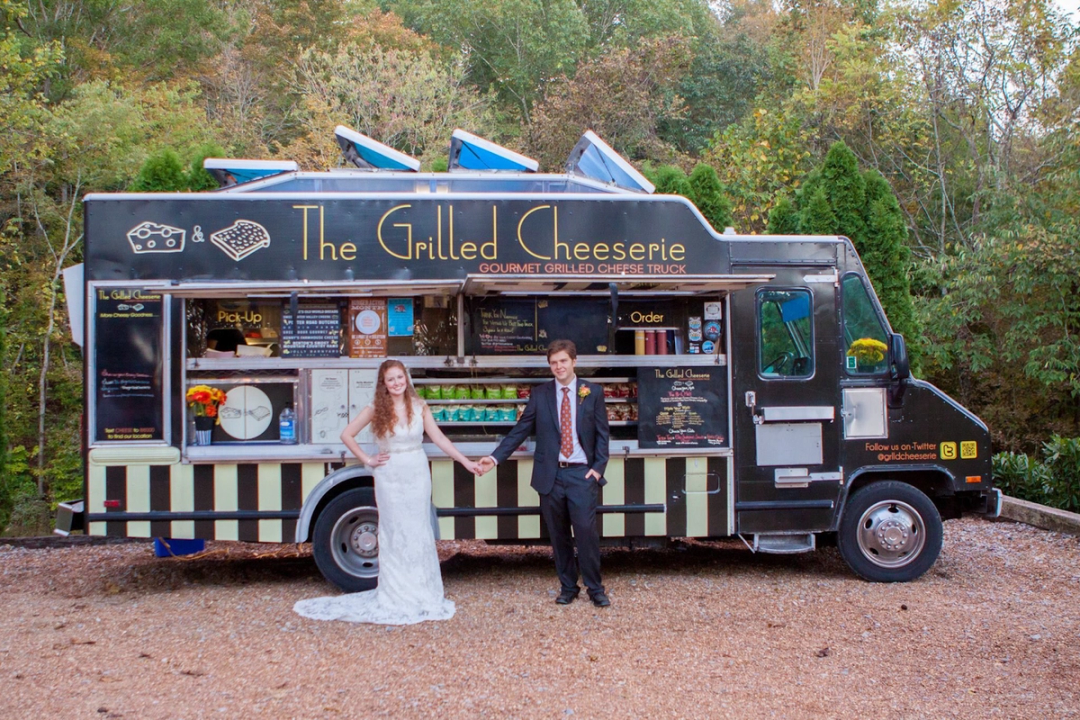 This is merely a glimpse of how fulfilling it can be to get into how to start a food truck business. However, as rewarding as it is, it can be just as challenging. Food truck businesses sometimes fail, and it's typically for the same reason: underestimated food costs.

The best way to avoid the obstacles of this business type is to get a headstart on industry awareness and preparations. And that's precisely what you're going to achieve with this comprehensive article.

In this guide, you will learn about the nine steps on how to start a food truck business that flourishes, namely:

1. Research your local food truck scene
2. Find your food specialty
3. Create a food truck business plan
4. Plan your costs and find a food truck
5. Obtain the necessary permits
6. Come up with your menu and pricing
7. Get food truck equipment
8. Hire your team
9. Invest in food truck marketing and advertising

Let's get started!

9 Steps On How To Start A Food Truck Business Successfully

Knowing how to start a food truck business is not as simple as buying a food truck and selling food out of it. When it comes to any entrepreneurial endeavor, especially with food businesses, you must prepare accordingly before diving into the operations.

Starting a food truck business is less overwhelming when you break it down into steps, and this guide will help you throughout the process.

Step 1: Research Your Local Food Truck Scene

The utmost benefit (and challenge) of having a food truck business is the mobility aspect. To a certain extent, you can move to wherever your target audience is, which means you need to figure out the best locations to attract business. You also need to research where you can and cannot park your food truck.

Food trucks are highly common business ventures, and chances are, there may already be some in your area. The last thing you want is to put up a food truck business that someone else already thought of.

For example, if you've been thinking about serving artisanal bread products and find that another food truck in your area is doing the same thing, you may want to find another niche. Having competition in a small market right off the bat is an unnecessary hurdle you can avoid. It also allows you to be creative and offer something that hasn't been done before.

Before committing to having a food truck business, investigate the market by looking into your city's:

Existing food truck brands
Existing meal concepts
The primary demographic of the population
Busy streets and spaces
Parking provisions

When you research these factors, you figure out which meals and products have a demand, giving you insight into your food truck specialty.

Step 2: Find Your Food Specialty

Ideally, you want to cater to the needs and interests of the population in your area. But you also want to serve meals that are near and dear to your heart. The fine line between the two is the perfect balance to hit with your food truck concept. Come up with a unique specialty that communicates who you are and serves the community well.

The Mac Mart Truck in Philadelphia did precisely that. Marti Lieberman started her food truck business in 2013 and specialized in her favorite comfort food: mac and cheese. Knowing she had a mean recipe, she built her business from the ground up with 50 different variations of the dish. Today, she has her own brick-and-mortar restaurant along with the food truck business.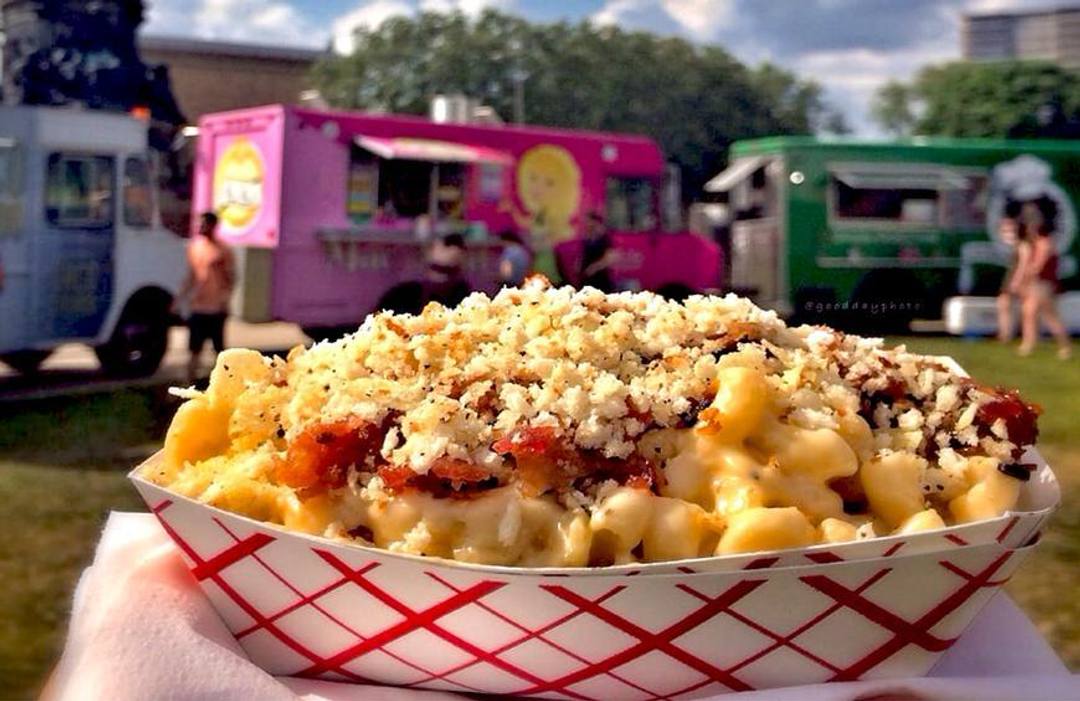 This proves it! You don't have to go over and out to develop a well-received specialty. What do you love to cook, and what makes it unique to you? The best ingredient you can have in your food is genuine appreciation. Emphasize what makes your recipes special, and the customers may just see it for themselves too.

Step 3: Create A Food Truck Business Plan

Though you may be itching to start your food truck business as soon as possible, an organized business plan can certainly help you in the long run.

Creating a food truck business plan is a helpful way to organize and forecast the operations of your business before deciding to invest in it. It gets the motor running for your brand and gives you insight into how your food truck will perform.

You also have to present this document to potential investors and banks should you decide to apply for a business loan, so it's vital to lay out the details of your financial plan and vision accordingly. Your food truck business plan should include:

A business summary - What is the identity of your company? What are you trying to achieve?
Your vision, mission, and belief system - Why do you want to start a food truck business? How is your business different from the competition?
A market analysis - Who is your target audience? Which demographic will your food truck cater to?
Team organization - Who is a part of your team? What are their roles and responsibilities in the food truck?
Specialty and menu details - What kind of food will you be serving? What other services do you offer (i.e. deliveries, catering, etc.)?
Marketing and sales strategies - How will you spread the word about your food truck business? What can you do to boost sales?
Financial projections - What is the projected growth of your food truck business in the next two to five years?

When you secure a long-term plan at the start, you will have a guide to follow as you move forward in your venture.

Step 4: Plan Your Costs And Find A Food Truck

How much does it cost to start a food truck business? Well, your truck will likely be the most pressing expense to cover. Finding the right truck for your business is one thing, and having to customize it to fit your needs is another. The entire process could cost you anywhere from $20,000 to $40,000.

Not to mention operational costs, such as:

Food and ingredients
Gas
Insurance
Employee salary and benefits
Cooking equipment
Marketing, advertising, etc.
Reparation budget

This step entails the most preparation because it holds several risks that could potentially sink your business. A common reason for food truck businesses failing is due to operational costs. A food truck business entails a lot of maintenance, and you need the proper budget to avoid possible mishaps.

Appliances are not meant to be on wheels, and you may have to set aside some money for repairs and maintenance. This isn't easy to do when you have a business on the go, so take time to find a trusted mechanic to help with your truck's upkeep.

It's essential to take your time with this step. If you need financing, consider applying for a business loan to cover your startup costs.

Step 5: Obtain The Necessary Permits

Again, starting a food truck business is more than just handling and serving food. Depending on your location, there will be a variety of permits and requirements you need to take care of before launching your business. It's time to read up on your city's food truck provisions.

For example, some cities in the United States have limits on the number of food truck permits to be issued at a time. Take a visit to your city's website and learn about what you have to do to get the documentation that you need. Note that the process could take some time and include fees, tax certification, and a Health Department permit.

Step 6: Come Up With Your Menu And Pricing

Food costs are essential for the long-term survival of your food truck business. Again, a certain balance is critical here. You want to measure the correct prices for your food while implementing cost-efficient methods for added profitability.

There are many ways to set your pricing structure. Whether it's charging thrice the amount that you paid for the food or lowballing the number to stand out from competitors, try to take guesswork out of the equation and choose the method that works best for your business goals at this time.

Take Luke's Lobster in New York City. Founder Luke Holden enjoyed an excellent lobster roll but discovered he couldn't find any of them for a reasonable and affordable price. So he decided to create his own. He started his food truck business selling lobster and crab rolls for as little as $17! Seems a little low for lobster, huh? But today, there are 20 Luke's Lobster establishments scattered around 11 cities.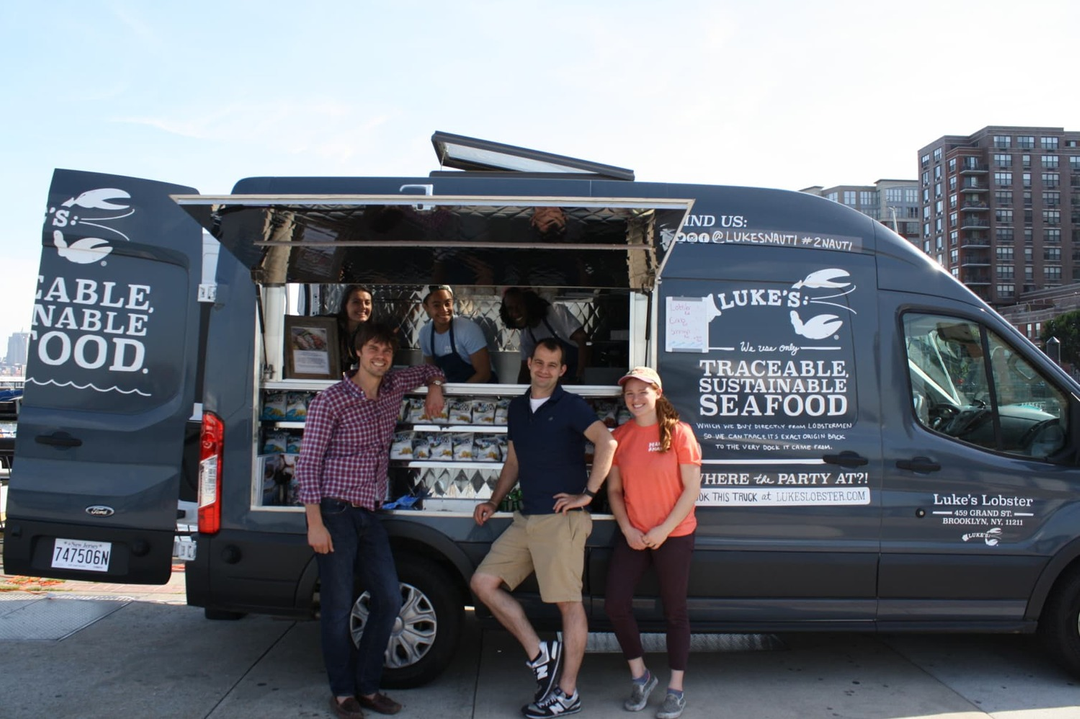 Prioritize quality over quantity. Though setting low prices poses some risks, as long as you meet the budgetary needs of your community, you can still build a successful food truck that gets a return on investment.

Step 7: Get Food Truck Equipment

Now that you have a truck, a specialty, and a menu of your own, it's time to furnish your space with the right equipment and supplies. This step largely depends on the type of food you are going to cook. But to give you a basic idea of what you may need, these are some standard food truck cooking equipment to consider:

Cooking equipment - Fryers, toasters, grills, microwaves, and ranges
Warming equipment - Soup kettles, countertop food warmers, and heating stations
Prepping equipment - Knives, cutting boards, work tables, kitchen utensils, cookware, and cooking thermometers
Serving supplies - Food trays, napkins, cups, plastic cutlery, disposable take-out materials
Refrigeration equipment - Refrigerator and ice machines
Cleaning supplies - Compartment sinks, sanitizing materials, recycling bins, trash cans, floor mats, floor care products

Choose the equipment and supplies essential for the food and upkeep of your food truck business, and if you do this well, you ensure that your moving kitchen operates efficiently.

Step 8: Hire Your Team

The next step in how to start a food truck business is hiring your team. A food truck kitchen is a small environment, and everything needs to move like clockwork. You don't want to hire too many employees and risk having the 'too many chefs in this kitchen' scenario. A small yet competent team can do wonders for your food truck.

As you are just starting out, you may want friends and family to assist you with the business. This is a common occurrence in the initial stages of a food truck business, and it's okay. But if your food truck gets traction and grows quickly, it would be practical to transition into hiring full-time help.

Conduct a preliminary trial for any new hires to determine if they contribute to the in-sync operations of a food truck. It's not just about knowing how to cook skillfully. It's also about acclimating to the fast-paced environment of this business and conducting themselves accordingly.

Don't hesitate to take time with this step. A great and well-organized team can propel you to successful heights.

Step 9: Invest In Food Truck Marketing And Advertising

Your food truck does not have a permanent address (unless you plan on sticking around in a single area, which would defeat the purpose of the business). So you have to work a little harder on promoting your products and services wherever you go. Luckily, your truck does much of the work for you, provided that you decorate and customize it for that added 'oomph.'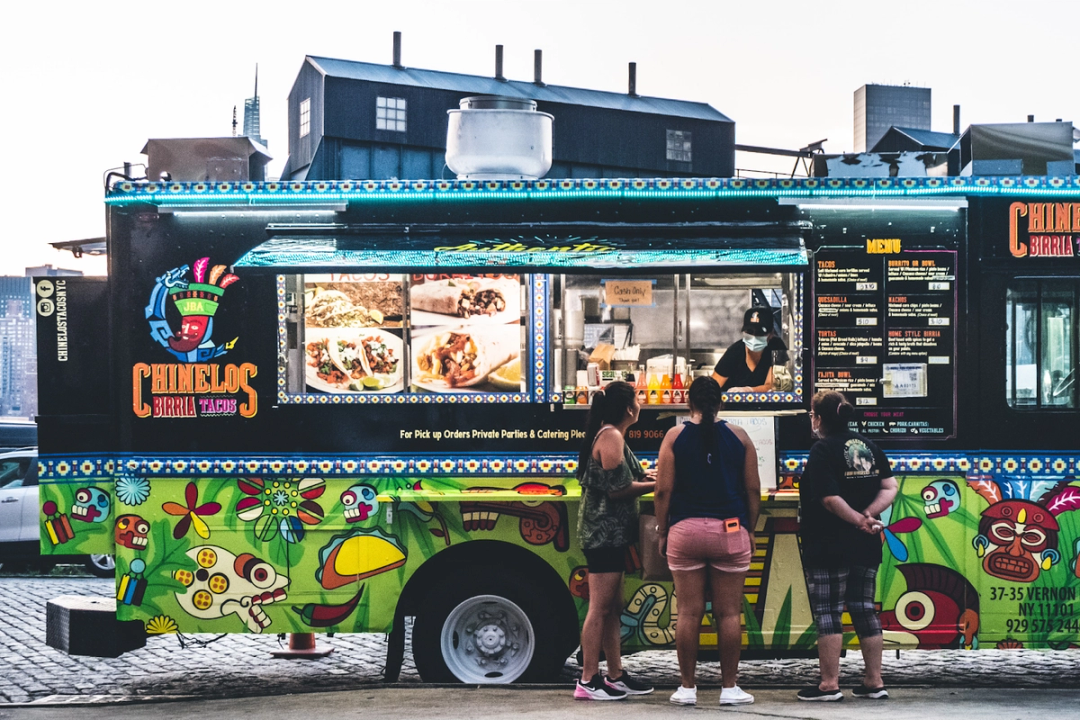 Here are some essential advertising and brand marketing strategies to build your brand awareness in the public eye wherever you go:

Customize bold designs for your food truck, including the business name and menu. You want to attract attention no matter where you roam.
Create a website that features your products and services, most-visited locations, and schedules. You may even include a pick-up option, allowing customers to place orders ahead of time.
Create business social media accounts with pictures of your food truck and dishes. You can notify customers of upcoming locations and new menu items. Engage with them as often as you can.
Scout unique locations for your food truck. Feel free to experiment with various areas and see how your business performs for each one. Once you find the best sites, you can start establishing your presence and build a customer base in those places.
Participate in community events, such as local food truck festivals or catering parties. Get yourself out there and familiarize your business with different communities.
Create an eye-catching food business logo and prominently place it on your truck, social media channels, website, flyers, take-out supplies—everywhere!

Speaking of an excellent food business logo, find out how you can create a free one with these six easy steps, as well as pertinent information to make it as effective for your food truck business as possible.

How To Create A Food Business Logo For Your Tasty New Venture
Do you need a free food business logo? A tasty one is ready for you right here!
A logo is your business's visual identity, which can potentially make you stand out from a sea of competitors. The culinary industry is highly competitive, so having your business stand out in a positive light can do wonders for your brand.
Branding gives your food business a strong foundation, but good business branding does that and so much more.
Good branding allows you to engage and connect with your target audience, making them want to learn more about your business. A food business logo can elevate your brand's appearance to customers, but more importantly, it gives you a professional and credible edge.
Building your food business and its branding components can boost trust and reliability between you and your audience, which is crucial as customers would be relying on you for their nutritional needs.
The moment you manage to build a connection with your audience through effective branding, your job much easier in the long run.
A strong logo is one giant step that can help you get there, and with our logo maker to assist you, your visual branding needs are good to go.
Before we dive into the logo design process, here are some other steps you should consider to separate your food business from the rest of the competition.
How To Make Your Food Business Stand Out

A food business logo is fundamental, but there are other ways to stand out and imprint the culinary industry. ‍
Statistics show that the market for digital ordering and food deliveries has grown by 300% since 2014. That's humongous! The numbers continue to rise as the global pandemic has led to a higher demand for safe and convenient delivery services.
Here are some valuable tips to consider for your business:

Do extensive research on your biggest competitors.
Research current food trends and incorporate them into your dishes.
Offer speedy deliveries and competitive prices.
Ensure meals have an appealing presentation, so people are inclined to post them.
Decide on the cuisine and add a unique spin to it.
Find a brand niche (organic, keto-friendly, high-protein, etc.).
Include calorie data to attract people that are dedicated to fitness.
Be as descriptive as possible when describing your dishes.
Include a complete list of ingredients for each dish to help people with allergies.
Put up stalls at fairs or events and let passersby have free tastes.
Offer special promos and discounts regularly.
Promote your meals on various social media platforms.
Offer people an incentive if they post and tag you on their social media accounts.

There are a bunch of strategies to make your food business stand out and rise above the rest. Whether you start with baby steps or jump right in, the demand is high and growing. Food is never going to be a low-demand service. Everyone has to eat! As long as you stick to the course and provide customers with quality dishes, you should be fine.
Show customers that you genuinely care about what they eat. Include information about the dishes, such as ingredients, calories, possible allergens, and descriptive captions. Not many food businesses take the time to do this, and it's a surefire way to separate you from all the rest.
These tips can grow interest in your services, but a good branding strategy boosts the professionalism and quality of your online entity as a whole. A logo is like a visual pitch, and when it's strong and effective enough, it can compel users to check out your yummy dishes.
We can assist you with getting a logo, a name for your food business, and tons of services to help you market your brand. Find out how below!

Steps To Create A Free Food Business Logo
Here are six easy steps to get your free food business logo and ways to promote and market your business with your new visual.
Step 1: Have An Awesome Food Business Name

Your food business name is more for your customers than it is for you. Decide on a name that oozes flavor and appeal, so much so that it would compel onlookers to learn more about your brand.
Consider using a food business name generator to provide you with a unique and memorable name along with a stunning logo to go with it.
All you have to do is input one to three relevant keywords that describe your business and optimize your preferences.
For example: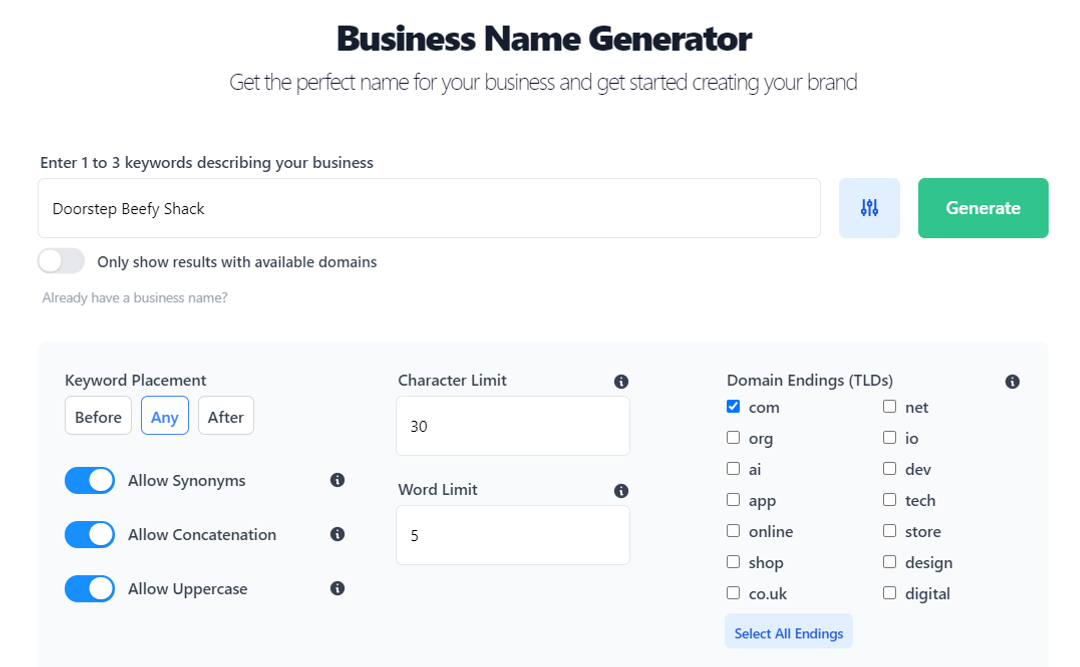 The tool will generate a ton of names along with potential logo ideas for you to choose from.
Step 2: Pick A Name That Suits You The Best


Browse through the selection of names and choose the one you like the most. Don't worry about the logo design just yet—you'll soon have countless different designs to choose from.
Here are a couple of tips in choosing a great food business name. Make sure it's:

Unique and distinctive
Relevant to your dishes
Easy to pronounce and memorize
Simple and recognizable
Reflective of who you are as a food brand

Once you have chosen the right name, click 'Ideas' on the upper left of the page to check out hundreds of logo designs for it.

Step 3: Choose The Best Logo And Start Customizing It

Every logo you see is customizable according to your preferences. Find one that is closest to your ideal logo then click it to start customizing it. From here, you can modify its font, colors, icons, spacing— pretty much everything! Don't stop until it's perfect.


Here are some tips for to design an effective logo:

Stick with one or two colors at most
Opt for a neutral backdrop
Incorporate your brand colors into the design
Use one or two fonts at most
Consider sans serif fonts for their readability
Ensure that your logo isn't overcrowded with too many elements
Design a simple yet substantial visual
Make sure that it looks memorable and professional
Use an icon that best represents the kinds of dishes you serve

Customization is essential because it allows you to make the design your own. Unlike using ready-made logos, you are in total control of the elements. Nobody knows an ideal logo as well as its creator, and with a professional logo maker, this vision comes alive exactly the way it needs to.
Customizing a food business logo also helps your brand stand out from the rest of the competition. The food industry is rife with competition, so every special edge can make all the difference.
You get to add your own spin to the design or use our ready-made logos. As long as you let your intuition take control, your food business logo is going to be phenomenal.
Here are some benefits of logo customization:

Helps in standing out from competitors
Allows you to tap into your creativity
Achieves your ideal logo design
Adds distinction and memorability
Helps make brand-specific elements come alive
Proves that the invention is truly your own
Step 4: Start Finalizing Your Logo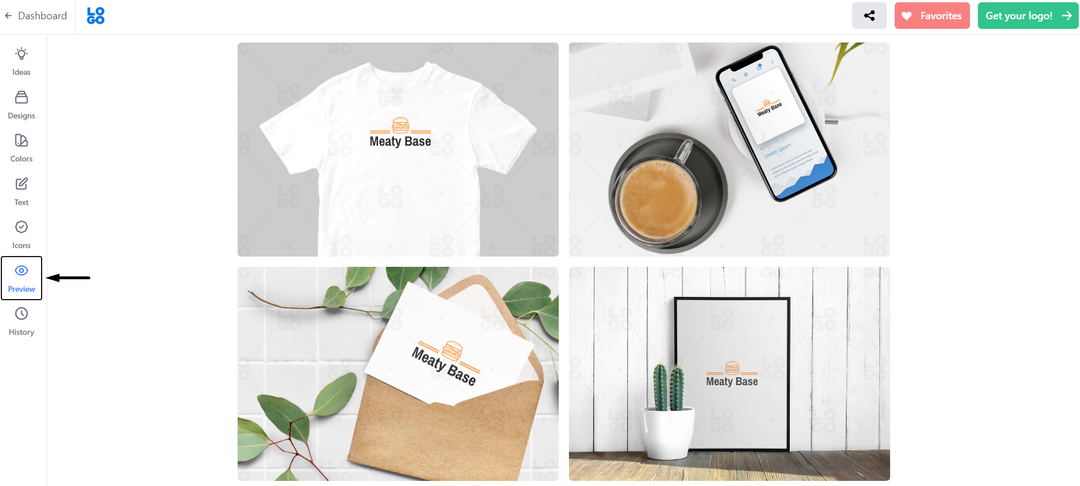 Once you're happy with the design, click 'Preview' to see how your new logo will look on all sorts of products and channels. If notice anything you'd like to change, feel free to backtrack and make some edits. You will also receive details about the font, color palette, business cards—whatever you need to get your food business running.
That's all it took to get a food business logo—four straightforward steps, and you're almost at the finish line.

Step 5: Take Your Free Food Business Logo Home

Once you have finalized your logo, click the 'Get Your Logo' button. From here, you can take your new catering business logo home free of charge!
You can start using your catering business logo right away with these benefits:
Full ownership of your logo - Once you purchase your logo, it completely belongs to you and no one else, even if you decide to delete your account.
Instant access to your logo - Your logo is safe in your account. It is secure for you to come back to it whenever you need it.
100% satisfaction guarantee - Your happiness is everything to us. If you're unhappy with your logo, we will issue you a full refund.
Launch your catering business in almost no time at all. It's practical to get an early start, so go for it! But take note that your logo is just the start. You still need branding materials featuring your new logo to build your online presence.
This is where the Brand Plan comes in.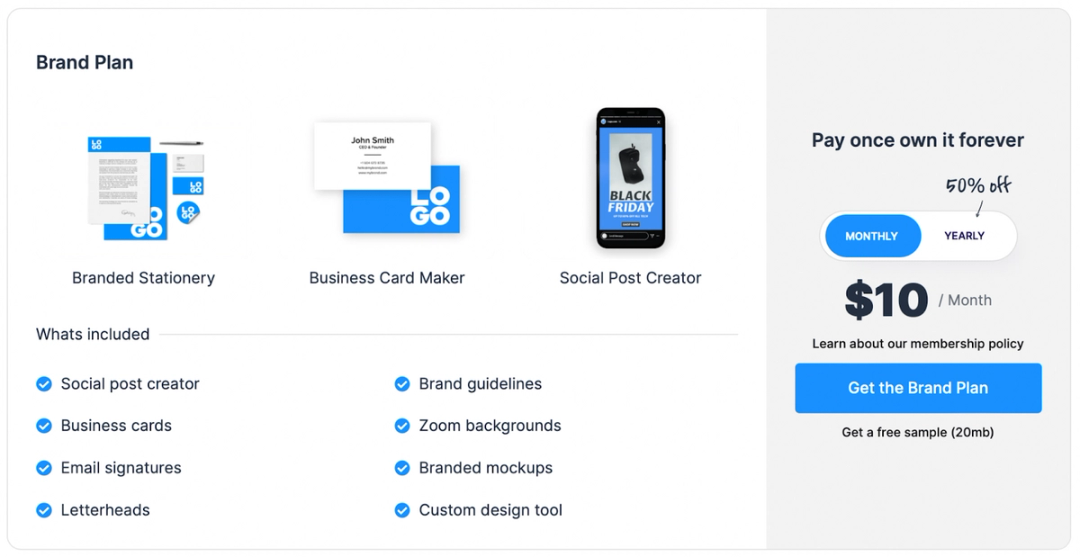 Our Brand Plan is your brand-building best friend. For only $10/month, you have instant access to:
Unlimited logo edits
Business card maker
Email signature maker
Custom design tool (Stitch)
Brand showcase
Brand guidelines
Perpetual brand backup
Oh, and all of them are pre-set with your new catering logo. Say hello to instant convenience and results!
Step 6: Promote Your Food Business Online

Social media is a great way to reach the right audiences efficiently. For example, did you know that Gen Z people make up 10% of food service traffic? That's a big chunk right there, and where do you find this demographic? On social media!
You can use Instagram to display pictures of your visually appealing dishes and with deliciously descriptive captions to lure them in. In fact, if you take a virtual stroll down this platform, you'll likely find many food businesses doing the same thing.
But remember, before you post anything, you need a credible business for people to take you seriously. And a way to build credibility in your food business is to make your social media presence consistent.
A social media kit offers this consistency. Our packages give you ready-to-use files for all your social media platforms such as Facebook, Instagram, LinkedIn, Youtube, and Twitter so that you can get started in no time.
More importantly, to build a food business, you would need a website for customers to order meals and create personal accounts. We also offer a website builder, which gives you infinite possibilities for how you want to use it for your brand.
You can also dive into other forms of promotion, such as creating blogs about your journey in starting a food business—providing useful information to aspiring foodies who want to do the same while also boosting your brand. It's a win-win no matter the perspective.

10 Great Examples Of Food Business Logos

Here are ten logo examples to get your creative juices running:
1. Blue is one of the most popular color choices for logos because it oozes professionalism! Why not do the same?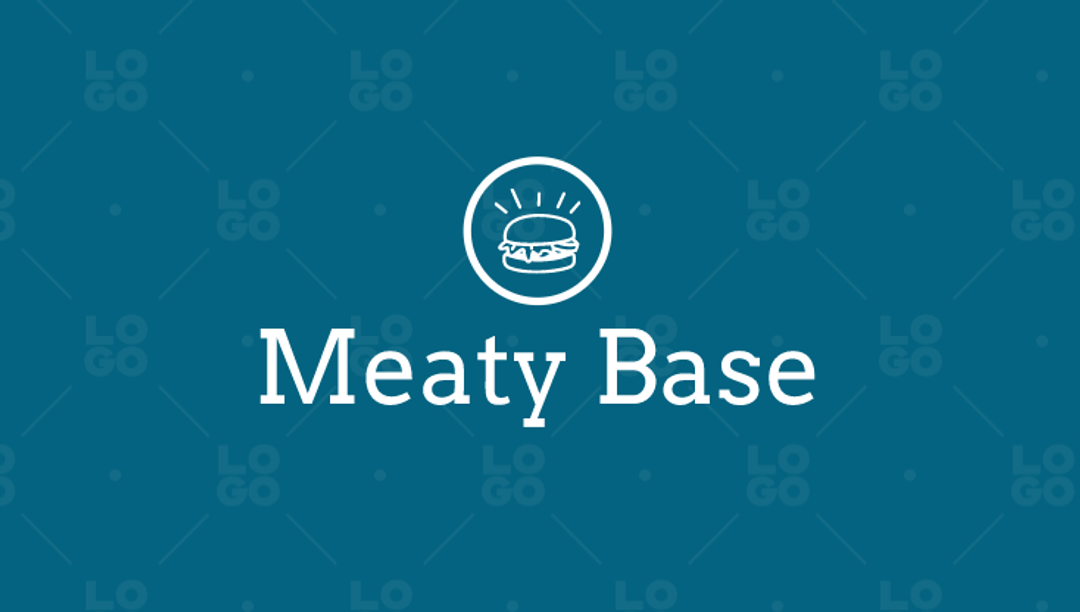 2. A simple black and white logo with an emphasized icon is a strong balance of elements.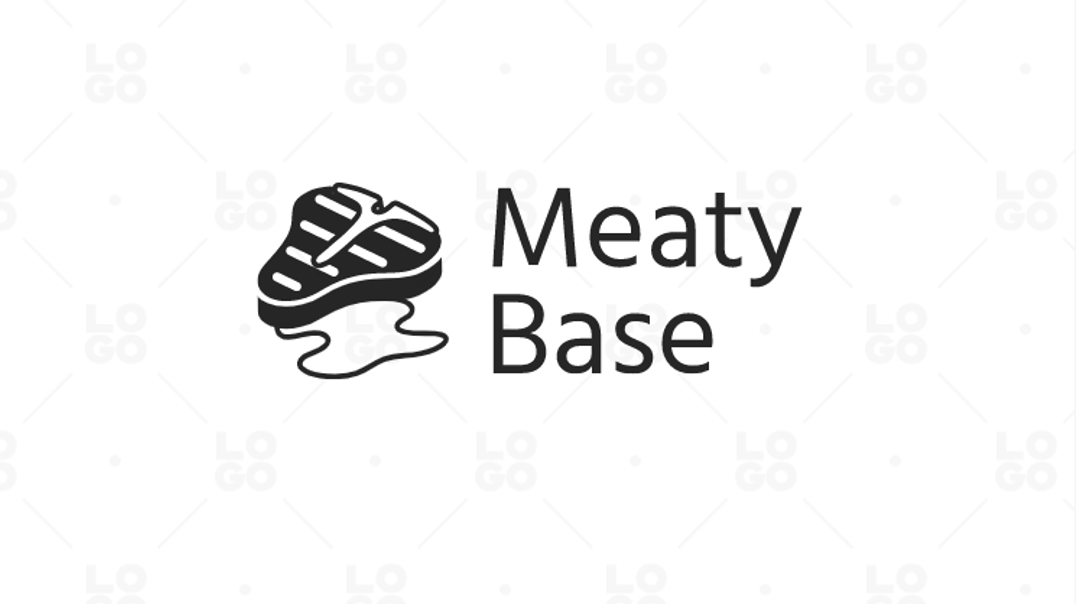 3. Red is as eye-catching as colors get! Throw in a quirky design, and you've got a winner.
4. An icon for a food business logo should look delicious and inviting—and this nailed it.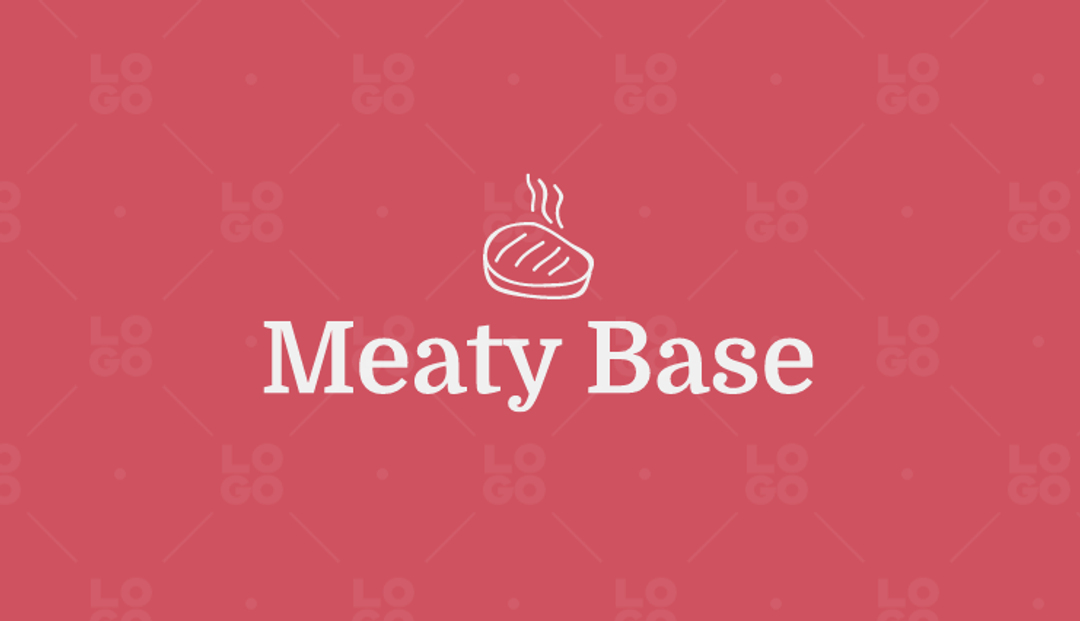 5. This logo has it all. Simplicity at its finest, a relevant icon, and a readable font. Yes to everything.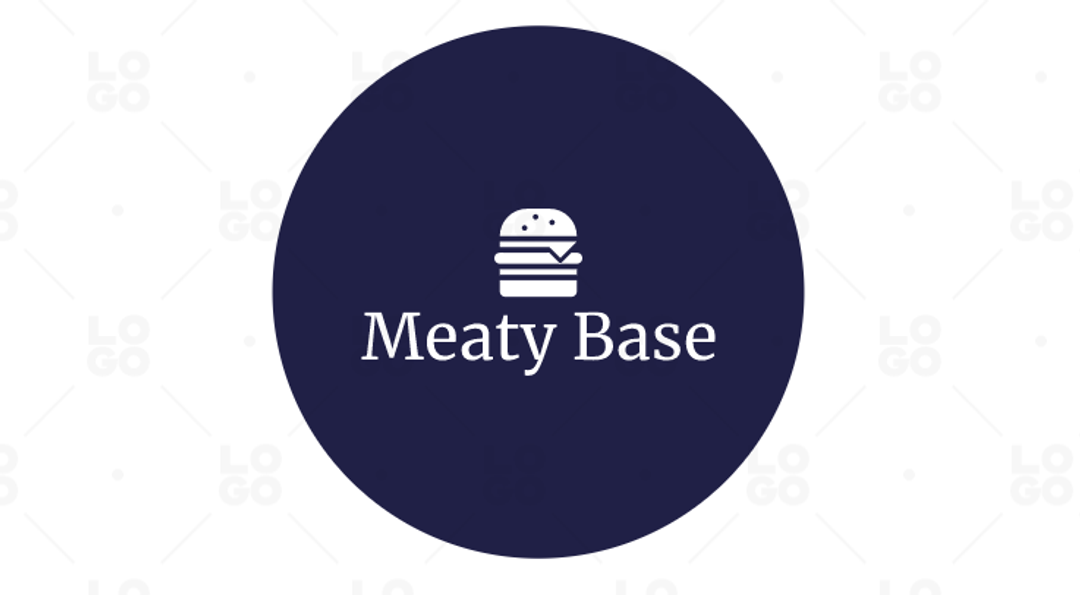 6. This one is an excellent mix of classic and quirky! A strong font with a cute icon— you can do both!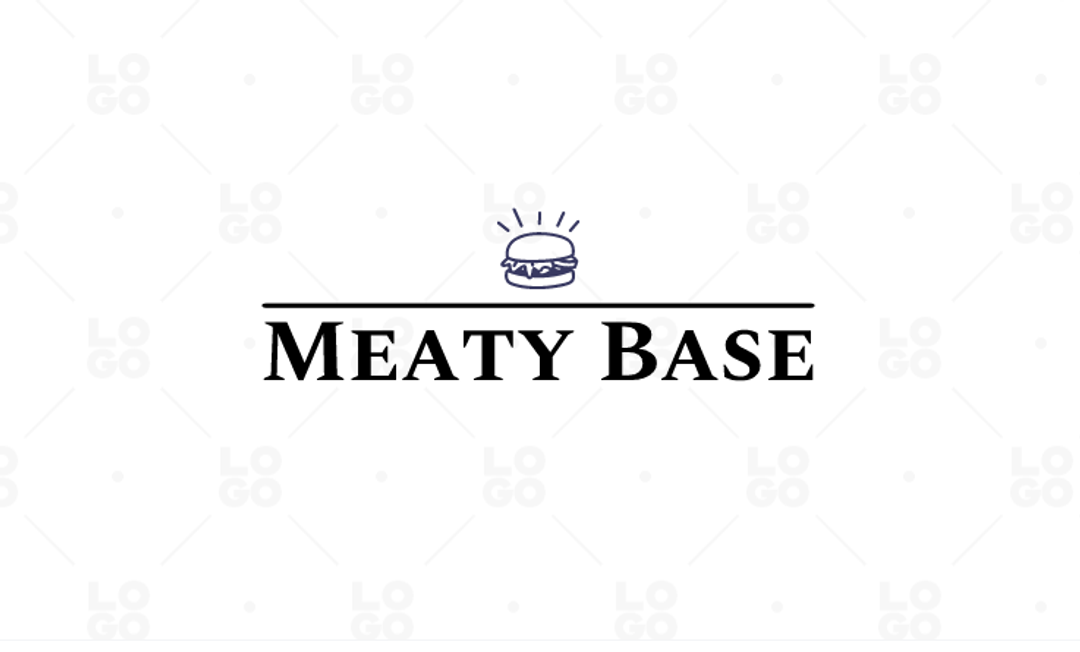 7. It's a good idea to use dark and light colors to complement each other. This way, your food business logo stands out even more.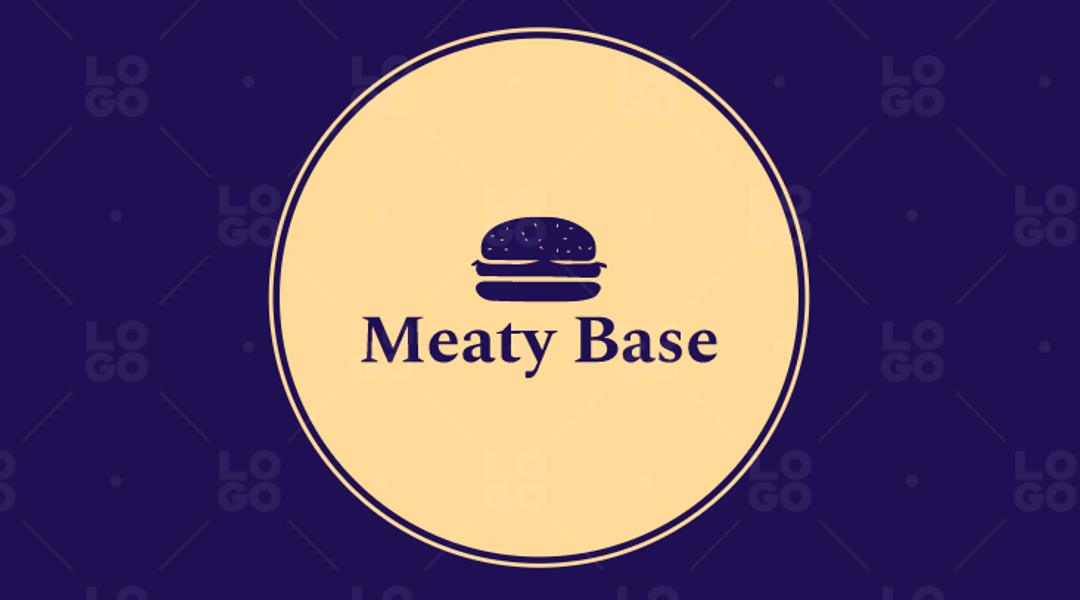 8. Having red and yellow in a logo together is an A+ idea. If McDonald's can achieve notoriety for it, so can you.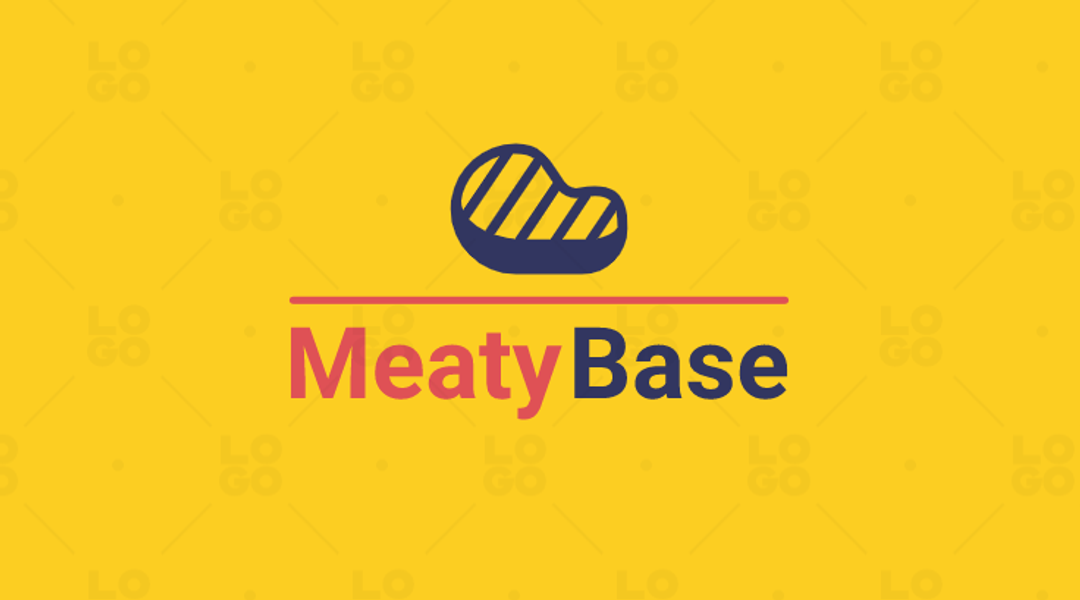 9. Yellow is best as a pop of color, and this logo perfectly demonstrates the power of a splash of yellow.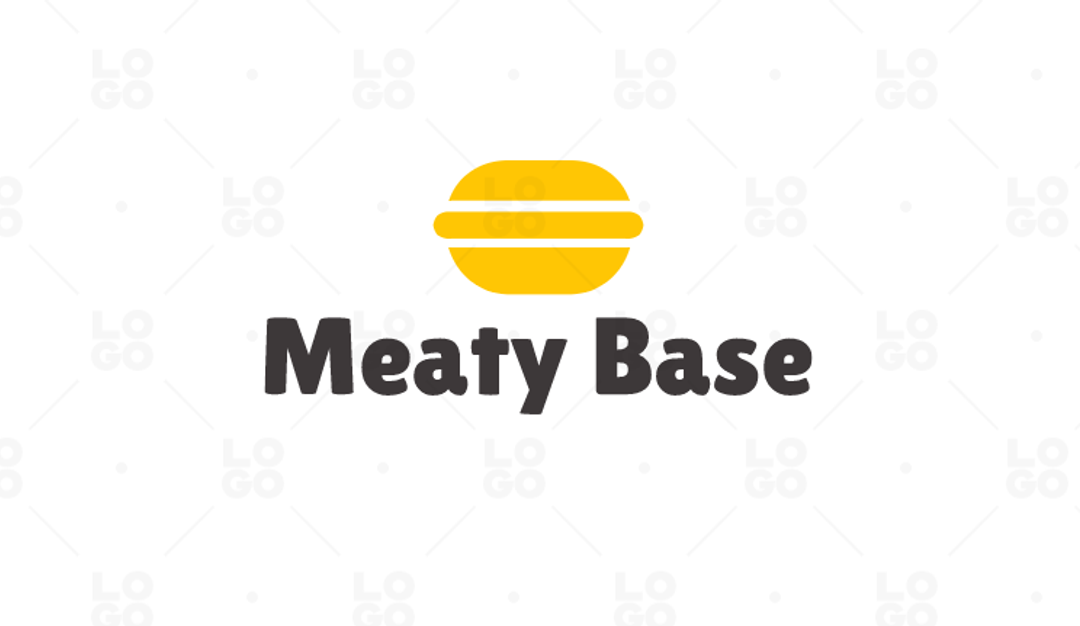 10. A fun font shows customers that you, too, are fun! Throw in a juicy burger, and you can't go wrong with this one bit.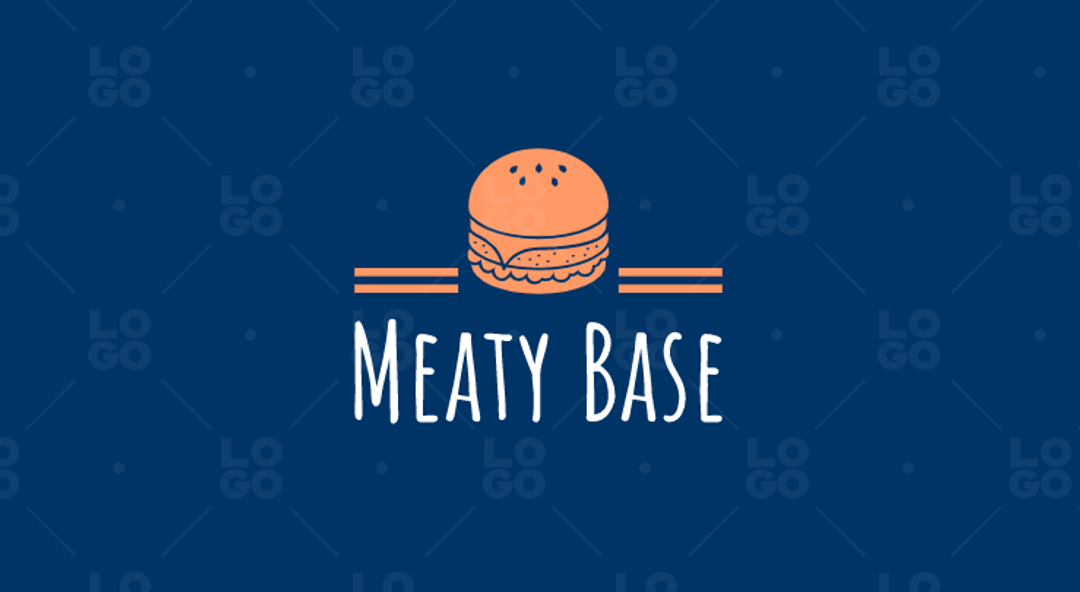 The Impact Of A Food Business Logo

A logo is the core of your visual branding needs because it builds a foundation between you and your target market. It shows that you care about your food business enough to brand it properly.
Compelling logos can ultimately set you apart from the competition, and they can potentially tell users a story with a single glance.
Ready to design your free logo? Get started with our logo maker!
‍‍