‍
In the two years following its inception, eBay experienced exponential growth, with an annual revenue of $10.42 billion in 2021. It's true that eBay isn't what it used to be in terms of the resale market, but that doesn't negate the company's history of success.
But how did this company have such immediate and rapid growth? And how did the eBay logo help to draw in these customers?
‍
The evolution of the eBay logo through the years
Over its lifespan, eBay has grown and matured as a company. Being one of the first of its kind, the brand had to find its identity in its early years before cementing itself in the market.
‍
1995 to 1997: The beginning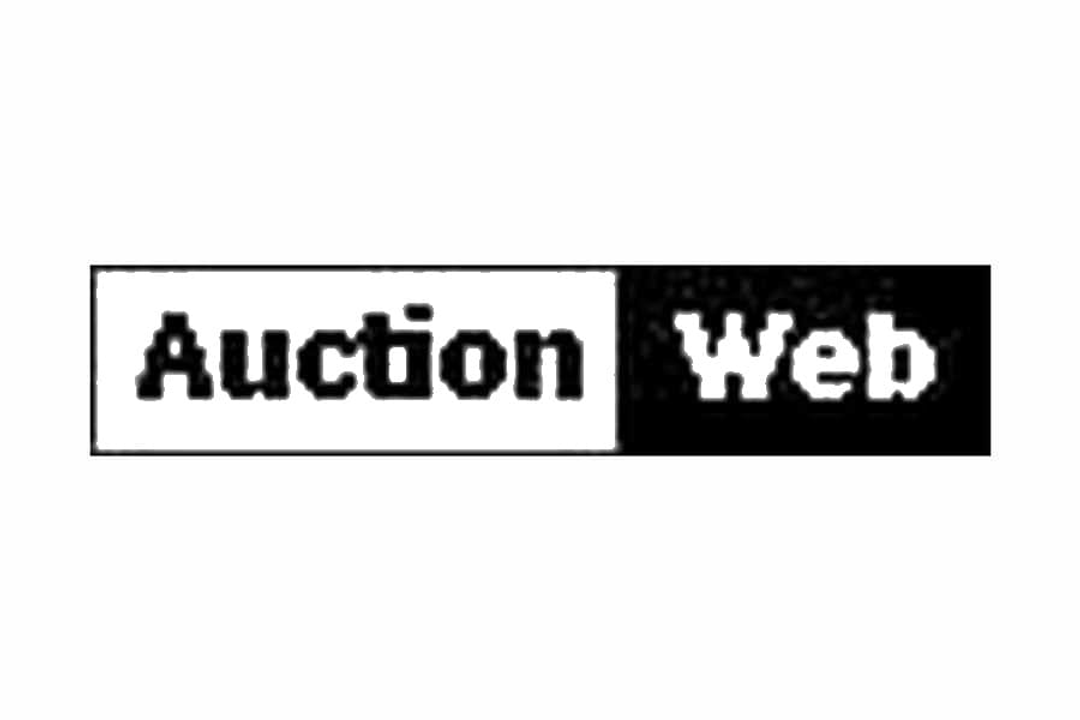 When the company that would eventually become eBay launched in 1995, it held the name "Auction Web." Starting with a monochrome badge, the typeface was bold and sans-serif, with pixelated edges.
This version of the eBay logo was incredibly simplistic and clearly explained the company's purpose. Being an asymmetrical logo without any attention-grabbing features, this first logo was not particularly visually pleasing. That would change with their new logo a mere two years later.
‍
1997 to 1999: The iconic name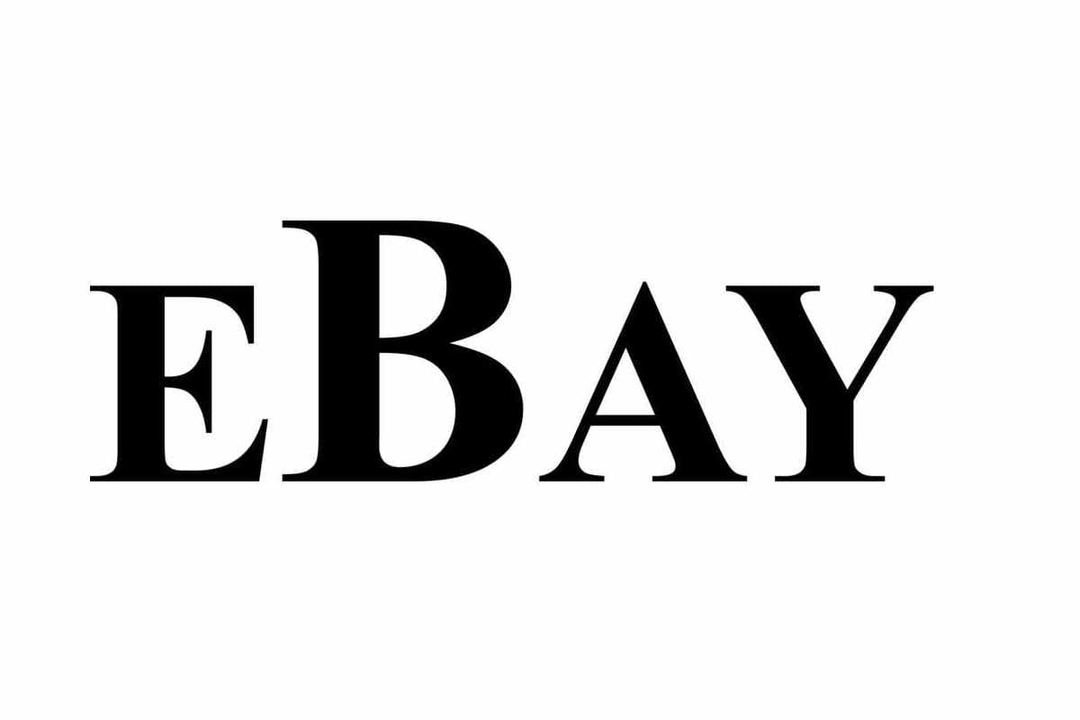 The company rebranded itself as eBay just two years after its inception. With this redesign came a fresh logo.
This eBay logo was much tidier and looked more contemporary, all while maintaining the same monochromatic color scheme. The sans-serif font was preserved, but the framing was eliminated.
One of the most popular typefaces, Times New Roman, is used here. The logo was instantly recognizable due to the all-caps lettering and the peculiarly enlarged "B," and the name would remain in use indefinitely.
Launch your brand in minutes with a free logo
‍
1999 to 2012: The familiar colors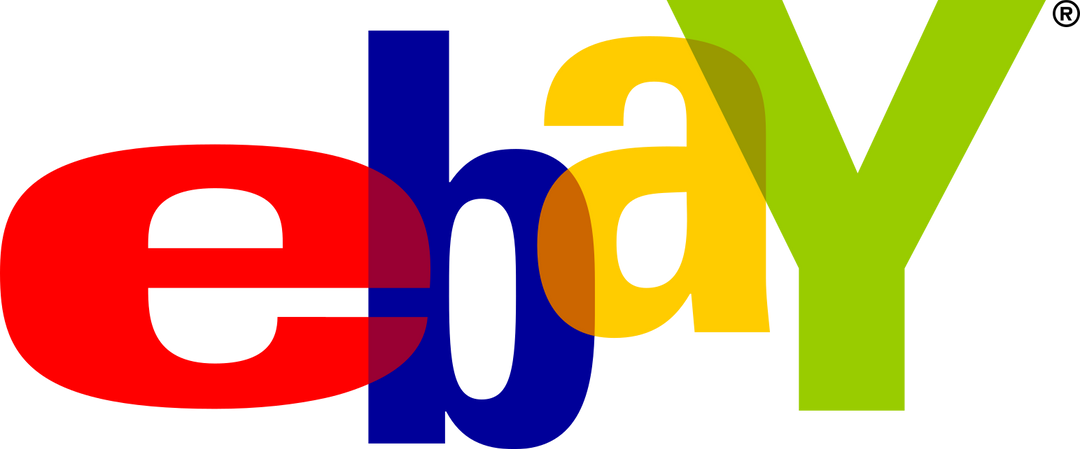 Both of the first two eBay logos only lasted two years apiece. This logo stayed around for over a decade. This change moved the brand away from a cold and emotionless monochromatic look and towards a more childish, fun, and carefree look.
With the overlapping, semi-transparent, and colorful letters, there was a feeling of energy and happiness that emanated from the logo design. The different-sized, shaped, and colored letters were meant to represent the wide array of goods available on eBay.
‍
2012 to today: The final version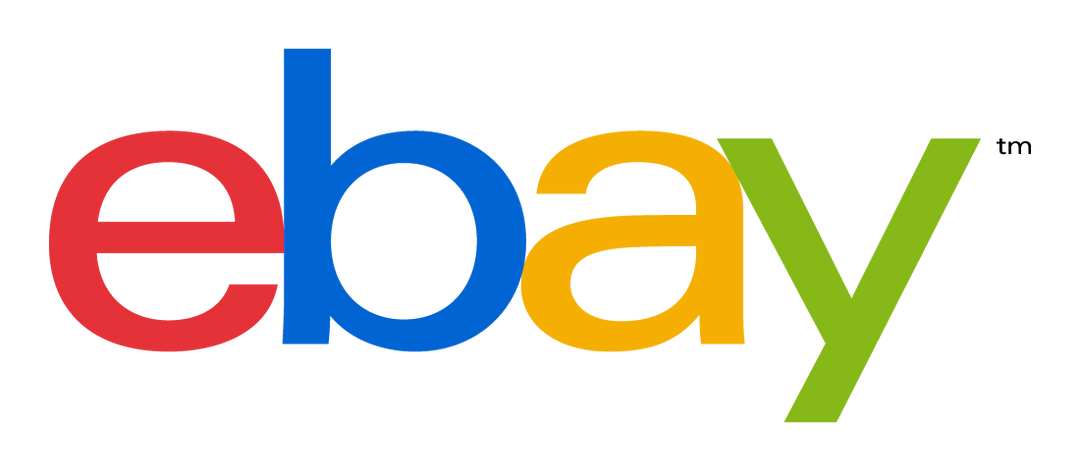 Lippincott, a prestigious branding agency, designed the eBay logo we all know and love. The new logo maintained the same name and brand colors as its predecessor. But the style was reminiscent of its logo from 1997–1999.
Just like many other big brands, eBay transitioned to an all-lowercase logo. This is done to create a more informal setting and a deeper connection with the customer.
The most noticeable change in this version of the logo is the subdued and organized nature of the letters. They are all the same shape and size, sporting an incredibly simplistic sans-serif font. This was done to reflect the change in the desires of the customers.
Customers want a clean, contemporary, and, most importantly, consistent product. and this logo displays just that.
The LOGO.com versions of the eBay logo design
eBay's logo has gone through only a number of revisions in the twenty years since the company's founding. But could the famous design be reimagined once again?
Design similar versions of the eBay logo below and take them home for free!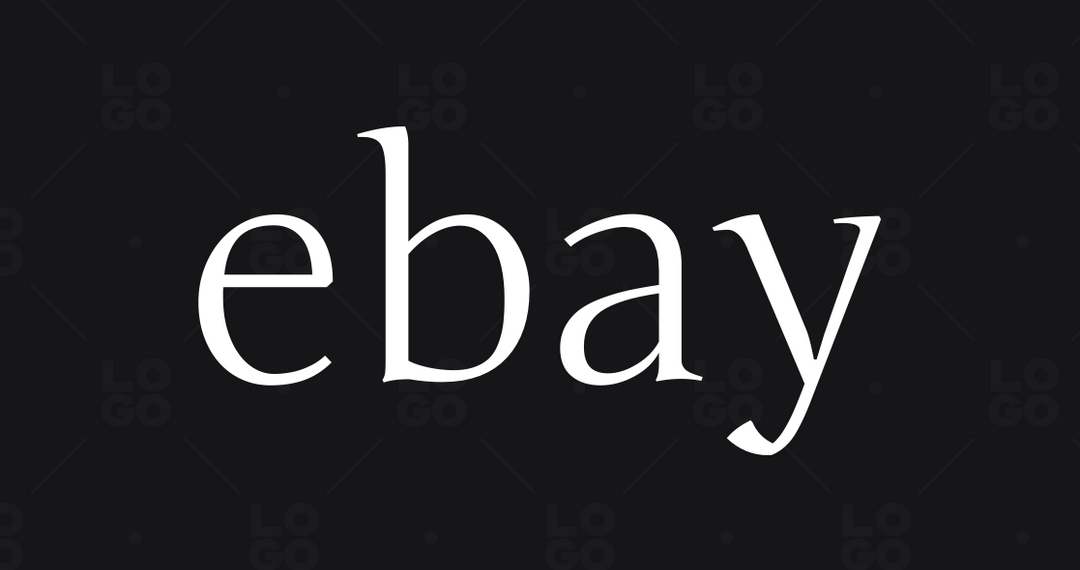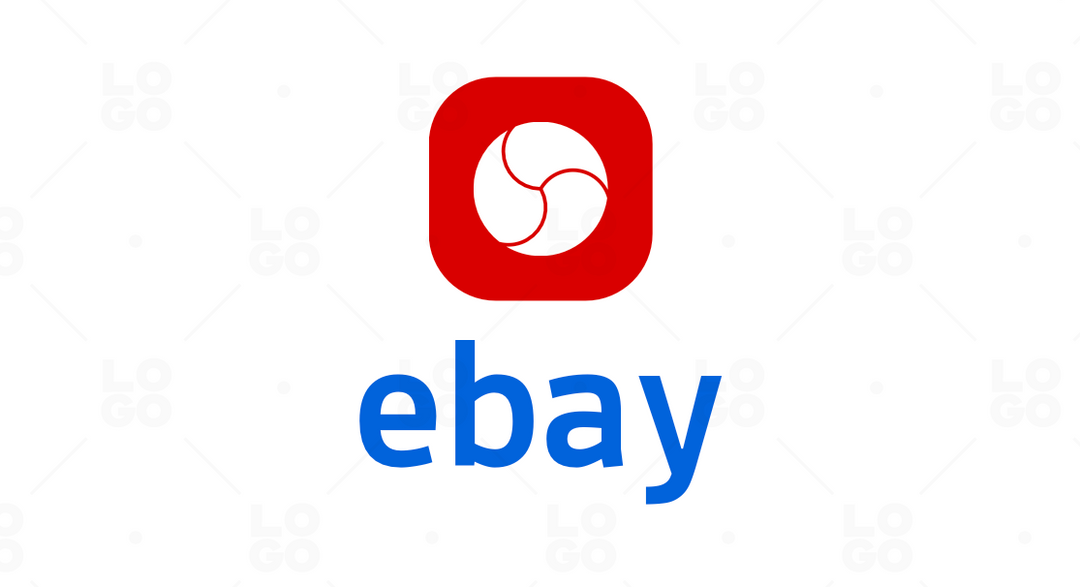 Thanks to a few subtle tweaks, we now have not one but two eBay logo variations to take inspiration from.
‍
Celebrating the eBay logo of today
Not as whimsical as its predecessor, this logo is more in line with what has worked in the past for other tech giants. Since adopting this font—a slimmed-down version of the widespread Univers—eBay has presented itself to the world in a more polished light.
The unpredictable nature of the old eBay logo is gone, but the uniqueness represented by the logo's many colors remains. It looks like the Google logo, and its primary colors are meant to represent the vast array of information available on Google.
Another hidden meaning within this wordmark logo is the connection of the eBay community, illustrated by having all of the letters of the brand name connected.
Having a wordmark logo (a logo composed solely of the brand's name in its own unique font and color) has a few benefits. First, everyone will know your name. Secondly, it ensures a timeless logo, and finally, it is easy to create.
The eBay logo is an iconic logo that will always be remembered, even if the company has already reached its peak.
Launch your brand in minutes with a free logo
‍
5 fun facts about eBay that would make your jaw drop
We dug up some of eBay's coolest tidbits, like the highest price ever paid and the oddest categories that are still around.
‍
1. Beanie Babies played a role in eBay's success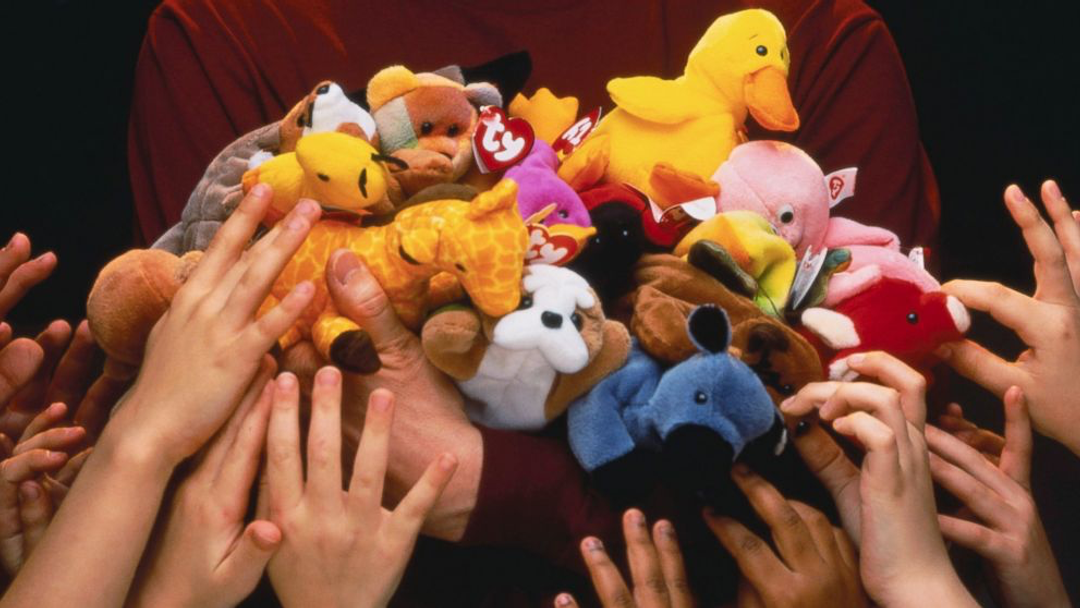 eBay and Beanie Babies were both nearing their peaks of popularity at the same time, and the toy once made up over 10% of all of their sales.
‍
2. They didn't hire an employee until nine months after starting the company
Chris Agarpao was the first employee, but he was not the most optimistic. When he began, he had no clue that it would become so large. Twenty years later, he is still a quality assurance inspector at eBay.
‍
3. A yacht was once sold on eBay, with a Gulfstream II taking second place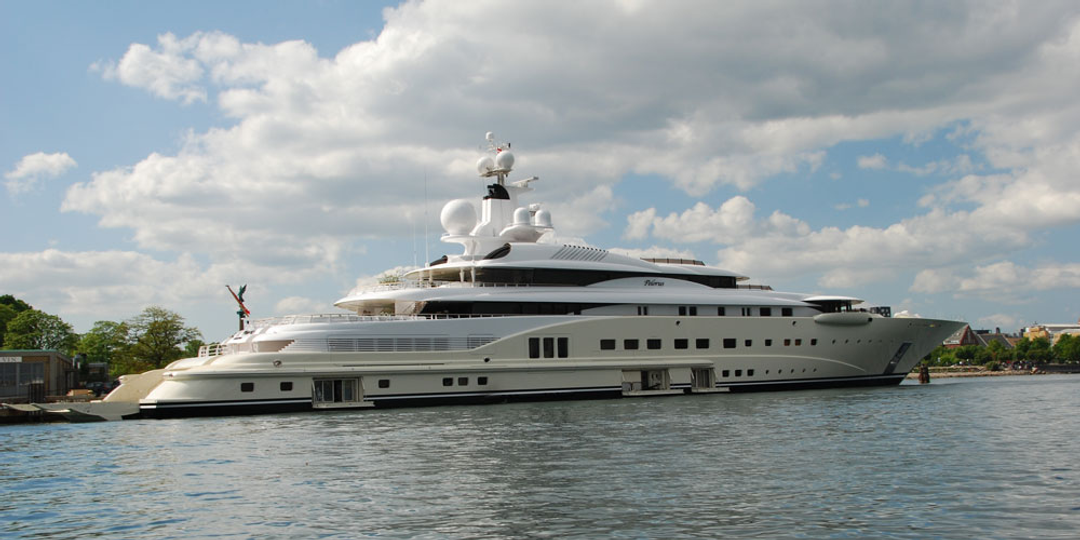 A superyacht measuring 405 feet was designed by Frank Mulder and put on eBay for potential sellers. Israeli-Roman businessman Roman Abramovich paid $168,000,000 for it. A Gulfstream II, a bomb-proof bunker, and a Ferrari Enzo are just a few of the other expensive items that have recently been put up for sale.
‍
4. Celebrities can be found selling odd things on eBay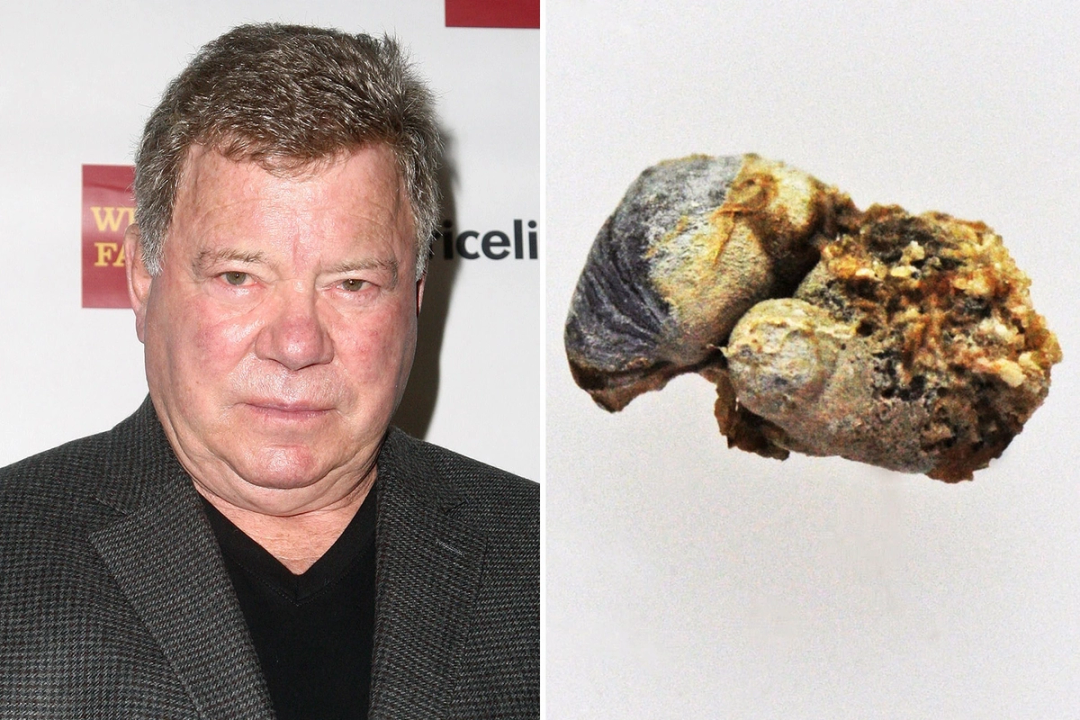 eBay is an option for those looking to supplement their income, and even celebrities do it. As a matter of fact, William Shatner once made $25,000 selling his kidney stones. Actress Scarlett Johansson has put her snot up for auction. An additional 20 minutes of her time was sold for $40k later on.
‍
5. NASA once bought replacement parts from eBay
Once, when NASA had issues finding replacement parts that had been discontinued, they went to eBay for second-hand parts. Imagine posting an ad and having the US government want to buy it from you.
‍
A brief history of eBay: How did it become successful?
It all started with Pierre Omidyar, the founder of eBay. Ever since he was young, Omidyar has been fascinated with computers. He was known to sneak off from his PE classes and learn how to code in the library, even in the seventh grade.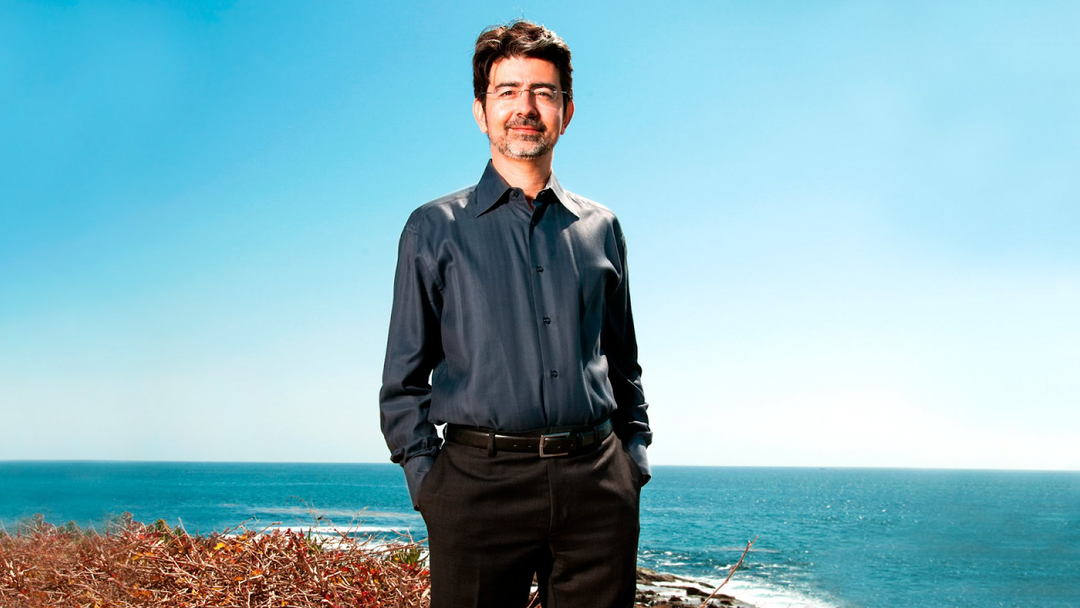 Pursuing this throughout his life, he graduated from college with a degree in computer science and continued to cofound an eCommerce site. This was called the eShop and would eventually be bought by Microsoft.
Working as a full-time software developer, Omidyar did some web page design in his free time. One of these pages would go on to be eBay.
Oddly, the story of the founding of the company has many conflicting versions. eBay themselves fabricated this origin story. Here is their version of events.
Omidyar's fiancée was a collector of rare and prized Pez dispensers but, having recently moved to Silicon Valley, was having trouble connecting with the community and finding pieces to add to her collection.
Omidyar wanted to lend a hand, so he launched an online auction platform through which people could trade and sell these dispensing machines, fostering a sense of community.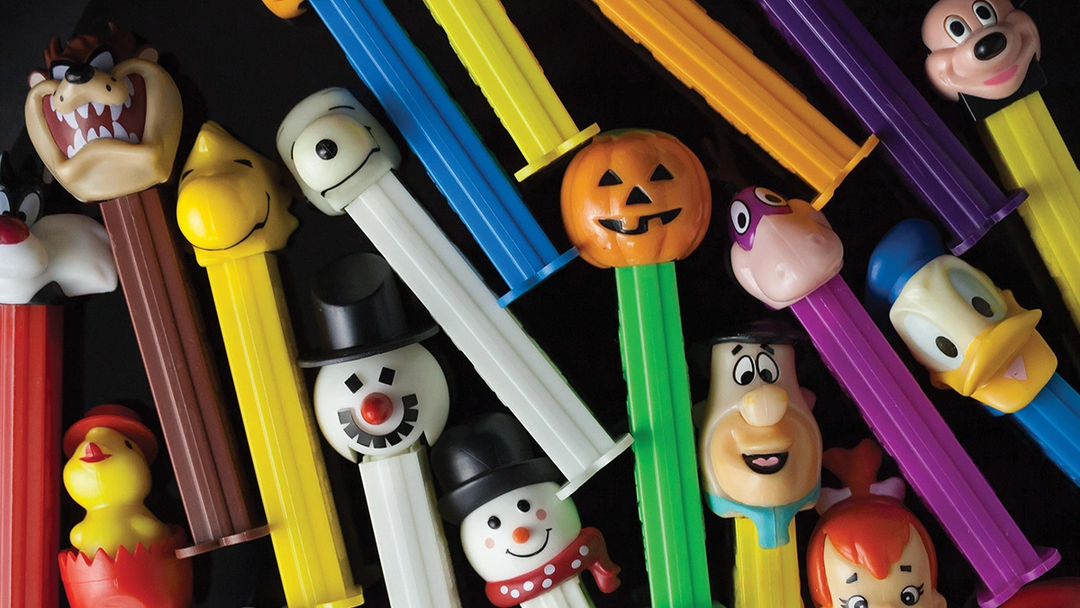 Unfortunately, this beautiful story is not entirely true. A member of eBay's PR team admitted in a book that they had exaggerated and partially fabricated the "romantic version," with Omidyar himself saying that it actually had a small part to play.
Meanwhile, the true story has slightly different motivations.
Pierre was constantly frustrated by the flaws he encountered in the buying and selling process as he made investments and purchases. Products were frequently traded at prices below their true value, either to favored customers or early adopters.
He envisioned a perfect marketplace, saying:
"Instead of posting a classified article and saying, I have this object for sale, give me a hundred dollars, you post it and say here's a minimum price. If there's more than one person interested, let them fight it out. The seller would, by definition, get the market price for that item, whatever that might be on a particular day."
In the fall of 1995, he created just that. Over the labor day long weekend, the first item ever posted was a broken laser pointer. The price was pushed up from a starting bid of $1 to a final price of $15. The platform started to gain some popularity and gradually grew.
Omidyar continued to view the website as a hobby and a side project, making the service entirely free. That was until his internet provider forced him to pay the commercial rate due to the high traffic.
Rapid expansion led to $400,000 in sales in 1996 and nearly $6 million in 1997 for eBay. They went public in 1998 for $63 million and have since acquired many successful businesses, such as Skype, StubHub, PayPal, and many more. eBay's growth continued, but it has settled off in recent years.
In 2009, in an effort to concentrate on its core eCommerce business, eBay recused itself from Skype. PayPal had to be separated from eBay because of legal issues. eBay's expansion has continued, but the company has had trouble defining its niche. Amazon's stranglehold on the online retail industry has made this situation much worse.
‍
Frequently asked questions about the eBay logo
What are some commonly asked questions about the eBay logo design and brand? Get your questions answered with these three FAQs.
1. What does the eBay logo mean?
The overlapping letters in the eBay logo are supposed to represent the tight bonds between members of the eBay community. The logo's color scheme suggests both a joyful and easy buying experience, in addition to the website's accessibility and user-friendliness.
2. Why did eBay change their logo?
The new layout is generally agreed upon to be sleeker and more streamlined. The eBay logo, which has remained unchanged since its 2012 debut, continues to employ the same red, blue, yellow, and green color scheme.
3. Why is eBay so famous?
eBay was among the first businesses to establish and promote an online marketplace for trading goods and services. The company is a global frontrunner in the e-commerce space, especially among sellers operating on a small scale.
‍
Bottom line
eBay is one of the original eCommerce websites and was able to become one of the most well-known online stores of a generation. eBay was able to create logos that explained the brand's purpose and goals clearly to the customers. It was thanks to this and its pioneering ideas that eBay could have such explosive growth and success.
Ready to design your free logo? Get started with our logo maker!
Launch your brand in minutes with a free logo