With the fast-paced evolution of platforms, ad styles, and a recent surge of AI tools, brands are constantly looking for digital marketing tips. There's a way to get around everything on the internet and come out victorious. It's just the right recipe to turn a possibility into an opportunity.
Businesses must ask themselves: what do I seek from all my brand marketing efforts? The answer to this question reflects any brand's preparedness to enter the colorful world of digital marketing.
Acknowledging and defining your goals is essential because each digital platform and format has merits. You could begin by understanding your audience, how they react to your business or products, and what you would rather have them do.
Once you have your objectives, you can create a meaningful brand strategy that will include platforms and formats that matter to you rather than the entire ensemble.
‍
The 20 best digital marketing tips to connect with customers
There's no end to the amount of advice you will receive from self-proclaimed digital marketing gurus and the internet as a whole. What matters is how you channel this information, filter it, and pick what's best for your brand.
We have created a list of the 20 best digital marketing tips for small businesses to help your brand thrive in this evolving world.
‍
1. Understand your customer
It may make you chuckle but understanding your customer is more than just a digital marketing tip; it is why you are in business.
Take a few steps back and recollect when you first came up with your business idea. It was conceived to fulfill a purpose that served a need or wants of people who would readily exchange their time, money, and energy for your offering.
Understanding your target audience when your business is starting up is one thing; understanding them when you're growing and relying on their unfaltering loyalty is another. Customer habits change with time, as does their preference for communication tools.
A digital marketing tip that will never become irrelevant is 'researching your customer.' Walk a mile in their shoes and follow their digital footprint and interest areas. You will already see avenues for you to build on.
‍
2. Create content to answer your users' questions
Large brands and conglomerates have the funds to invest in focus groups, first-party research studies, and elaborate dipstick methods to understand what customers want. Only some businesses have this luxury. Also, why go through this grind if you already know your customer's age, sex, location, and purchasing power?
Time has taught brands that customers could have questions that need to be answered, questions that may not necessarily be about your brand. These could be questions about an entire category that your competition completely ignores.
Brands use the 'Search' feature on their websites innovatively to listen to customer needs. Their search queries indicate what they have come looking for.
‍
3. Merge your content with every stage of their buyer journey
A new customer may want to hear one thing about your business that assures them that it will be worth their while.
An engaged customer who has made it to your product's purchase page is more involved and wants more value. They have studied your brand and its offering well. Customers who have already made a purchase need reassurance that they have made the right choice and are getting the best value.
A popular digital marketing tip is to keep your customers involved in how you communicate with them every step of the way, especially when it comes to email marketing. An email thanking a user for signing up on your product page may seem paltry, but it goes a long way in ensuring your customer can rest assured after trusting your brand.
‍
4. Incorporate SEO into every aspect of your marketing
Search Engine Optimization, or SEO, is a powerful tool for any marketer. It gives you the power to attract customers to your digital platforms by 'being found.' Unfortunately, brands only use SEO when setting up or monitoring their website.
Strengthen your SEO through blog content, landing pages you create for your content and social media marketing. SEO takes time to show results, so invest your energy into adding it as an essential aspect of each marketing campaign you run.
‍
5. Tap into content marketing and distribution
Content is always in demand. People want to hear something new. It's why we spend so much time thumbing through social media feeds. Create content that will demystify your brand for consumers. Content that isn't created to sell something is more attractive.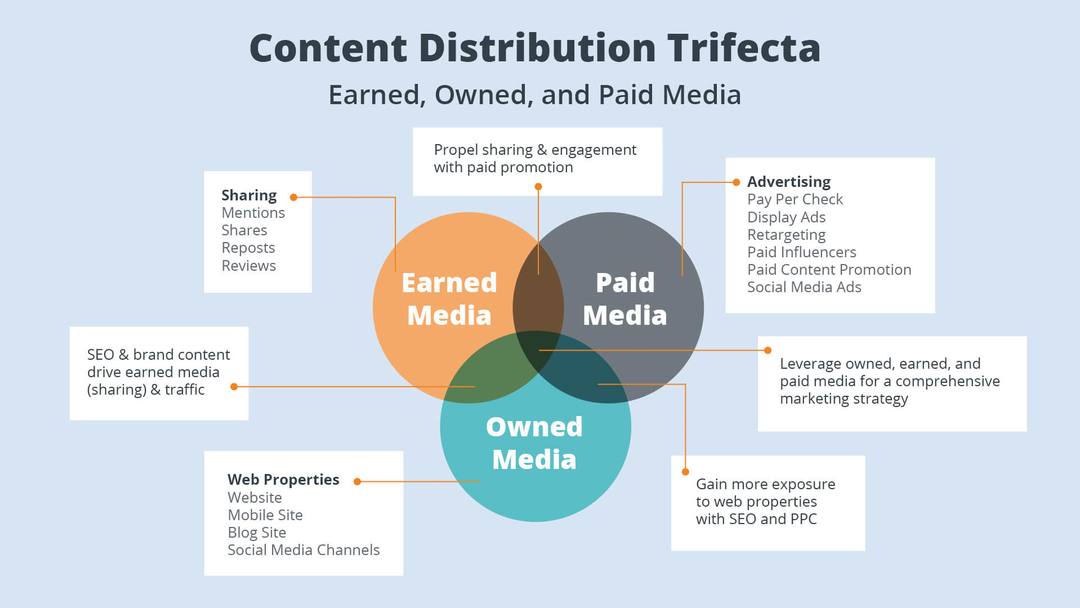 Distribute this content with precision across platforms and formats. Before you hit the publish button, ask yourself if you are offering your online followers something new.
‍
6. Focus on the long-term results
Brands are constantly jostling with their immediate wins and long-term goals. Balancing both these aspects can be harrowing if you do not plan well. While you can meet short-term objectives, you must maintain sight of your long-term goals.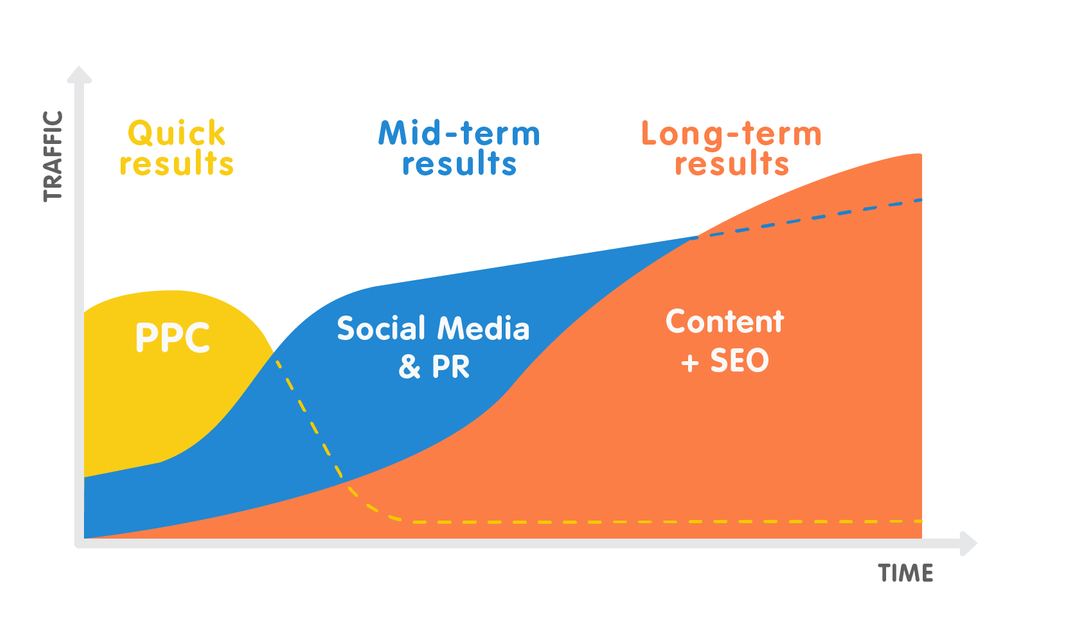 Here's a digital marketing tip that will help you overcome nasty surprises in the future: plan for the next decade, even if you're executing for the next day. Keep in mind the biggest ambition you have set for yourself and pursue it. Often, more significant goals are ignored in everyday operations, especially for new brands.
‍
7. Remain flexible as digital landscapes change
Read. Read. Read. How the world works today may vastly differ from how it will in the next five years. Little did we know that working from home would be necessary, machines would generate hyper-realistic art, and an AI bot could write poetry or generate Python scripts. The world is changing faster than ever, challenging brands to keep up.
You will be on top of things by staying exposed to industry innovations. Being rigid is a luxury any agile business cannot afford. Be ready to upgrade every part of your business with the times, be it administrative functions or creative departments, sales automation, or recruitment processes. This digital marketing tip will go a long way in pitching your business as a modern market leader.
📚 These are the best business books you can read to keep up with this ever-changing landscape.
‍
8. Establish yourself as an expert in your industry
There is a slim chance that your brand is the only one in the market that does what it does without competition. In this cluttered space, how does your business stand out? One way is to tweak the price of your offerings, but that could swing either way as customers are more discerning and trust more expensive products.
Showcasing your expertise is the best way to convince customers to trust your brand. This digital marketing tip will involve great effort from you, your team members, and the subject matter experts who contribute to your final product.
Don't shy away from taking the stage to represent your brand at events, deliver keynotes, and improve your 'personal brand' to be perceived as a category leader.
‍
9. Personalize your marketing content
Customers love being addressed by their names. They like knowing that you remember their last purchase and want to reward them for it.
Customers understand that branded content has the intent of selling. But if this content takes on a more human role, there's a chance that they may be more accommodating and even engage with a brand on a human level.
Personalization takes effort but can go a long way to improving your customer experience. You can choose from several tools to create business communication explicitly crafted for your customers. Digital marketing targeting tools are more vital than ever, delivering your personalized message to consumers' inboxes with precision.
‍
10. Don't skimp on high-authority backlinks
Good SEO practices and backlinking are great digital marketing tips to extend your brand's exposure on the internet. With time, topics have become critical drivers for site visits rather than just keywords. People come looking for more specialized content, and your brand must serve them with what they want.
These are the benefits of having high-authority backlinks on great content:
Backlinks to your blogs and website pages can be essential in improving where your pages rank on Google. Reach out to reputed publishers and authors who post content within your area of expertise. Request them to add your brand's backlinks wherever it is mentioned on their pages and watch how the ranking of your page improves.
‍
11. Don't put yourself in a box; try new things
Sometimes, it's easier to continue doing what works. While this is a good strategy when you have several other things to do, and digital marketing is not your biggest concern, you will soon hit stagnation.
Try new aspects of marketing: pick a new social media platform to establish yourself, try an SEO strategy that focuses on the category of business rather than just broad keywords, and explore the possibilities of artificial intelligence and programmatic marketing.
‍
12. Connect your visual content to your brand identity
As formats are evolving and content with it, your brand needs to wear the same garb across different channels. Your visual content is the front facade of your brand and reflects your brand's identity and characteristics. Developing a brand identity doesn't end with jotting down a few adjectives. It must manifest in the visual language you portray.
If you are a bold and friendly modern brand, use color psychology indicators, imagery, fonts, and a tone of voice that appropriately conveys these personality traits. It protects your brand from being unrecognizable across platforms and media.
‍
13. Ensure your website is mobile-friendly
Over 52% of web traffic comes from mobile. As your brand's online residence, your website is a crucial touchpoint for customers to learn more about what you do and offer.
Create a website that looks great on a mobile phone and is convenient. Place the essential aspects and sections of your website at the top of the page, making it easily accessible.
As time goes by, you will see patterns in how visitors access your website. Make the most frequented sections available readily by placing links towards the top and left of the page.
‍
14. Consider automating your tasks
The 2020s are a great time to be a digital marketer because nearly everything is automated.
If you want to run a mass email campaign, you needn't sit down and draft individual emails to everyone; scheduled batch emails are more innovative and effective than ever. The same goes for bots that can now answer customer queries more intuitively through AI and machine learning.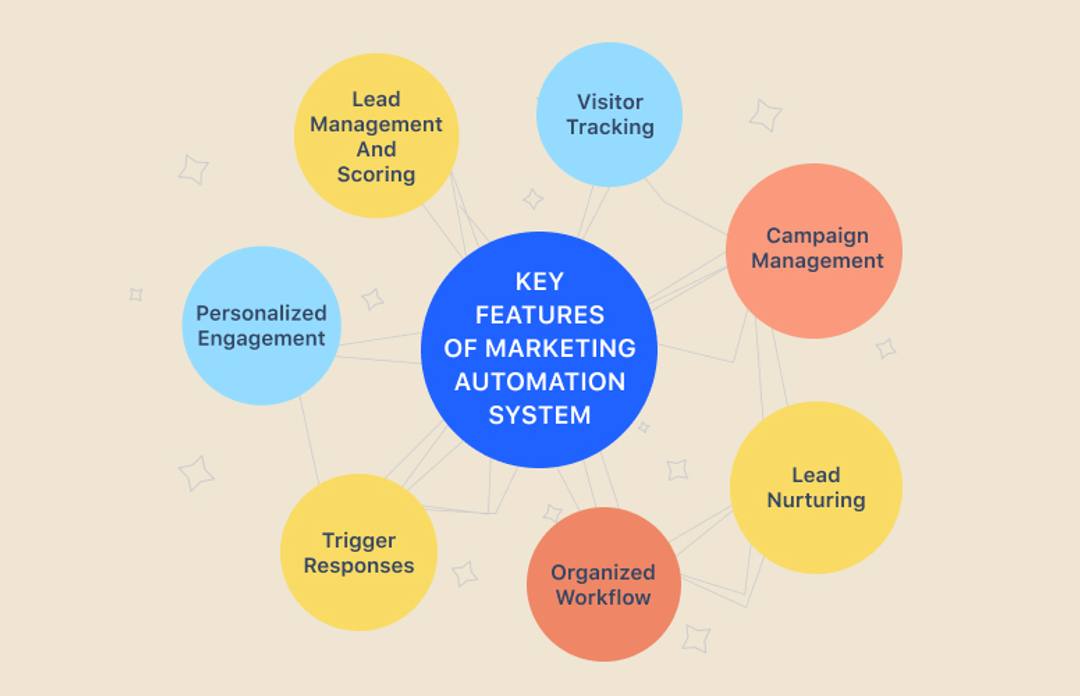 Marketing needn't be a manual process, either. Businesses of all sizes are increasingly adopting programmatic advertising. Automation reduces your hands-on time on such activities so that you can focus on bigger things that require a human touch.
‍
15. Use video on social media
Video is everyone's favorite format of content on social media. Even text-based platforms like Twitter are embracing the dominance of video. LinkedIn is no exception to the rule. While creating video content, consider the appropriate sizes and dimensions to make it presentable in its best form.
Video content need not be expensive films. You can create informative motion infographics, montages of stock footage with an inspiring message, and even cover important events and unboxing videos. You will measure the success of your video campaigns with parameters such as View Through Rate and Total Video Views.
‍
16. Connect With Your Customers In All Channels
There is a strong likelihood that your follower on LinkedIn may not be active on Instagram and may have never used Twitter. They may be mobile users who do not check promotional emails but always read a message they receive on a social messaging app.
Each customer is different and has unique content consumption habits. Be present on every channel where you feel your brand will be represented appropriately, and keep your content native by adapting it across platforms.
‍
17. Update your content regularly
Stay visible to all platforms where you are actively communicating with your customers. Consider this recommendation a digital marketing tip to help you be consistently in touch with your customers.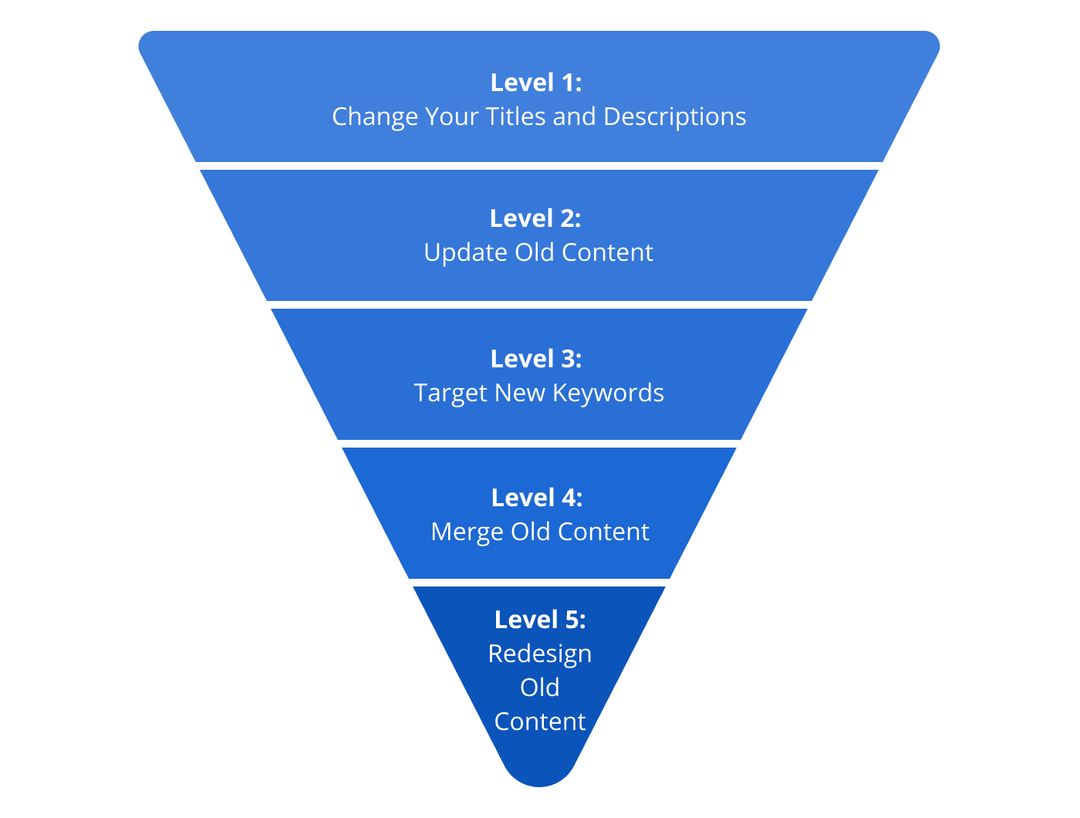 Customers who want to see something new and fresh gradually habitually check your content. The more they consume your content, the higher your chances of being at the top of their mind.
A brand that does not publish content regularly is considered inactive and unreliable. Make your content contextual with the times, embracing new trends in content and platform styles.
‍
18. Track your progress consistently
Everything you do must have a measurable impact on awareness, sales, or both. There are various points where you would need to track your progress:
When you introduce a new strategy, platform, or content format and you want to know if it works better
Monthly, as a non-negotiable rule. Measure and compare your performance against the previous month to know how much progress you have made.
Quarterly and Yearly progress reviews work well if you compare more extensive criteria and major phase shifts in how you do business.
A/B testing is a clever strategy for smaller, individual tasks as it helps you build a successful communication strategy.
‍
19. Review your strategy on a quarterly basis
Some goals are immediate and need to be addressed immediately.
Others are larger. They involve the profitability targets you set for your business, the total number of leads you have received, your success in converting these leads to paying customers, and your business growth trend. Such factors can be best represented more significantly across more extended periods.
Quarterly reviews are the best means to measure such significant goals. Define your brand's goals and chart quarterly milestones to review your progress.
Whenever you notice something wrong in the "how" of your business process, revisit your strategy and test again. You must update your digital marketing strategies every quarter instead of monthly because they require time to showcase their true potential.
‍
20. Always be authentic
Your customer is clever, discerning, and well-read. It is a safe assumption before you create any digital marketing material. Customers know when a brand is authentic and when they're trying to be cute. Authenticity helps brands be more human and less corporate, thereby being more approachable to customers.
Your brand's vision and mission statements should always be the driving force in the way you work. They give you a definite goal to work towards and establish the genuine intent of your brand for the greater good. Stick by these, and you will always come across as an authentic, honest brand.
‍
Frequently asked questions about digital marketing tips for small businesses
What are some commonly asked questions about online marketing tips? Get your questions answered with these three FAQs.
1. What is the easiest type of digital marketing?
One of the simplest and most successful forms of digital marketing is email marketing due to the reliability with which it reaches both current and future clients.
2. What is most difficult in digital marketing?
Marketers report that data management and marketing technology are the most challenging aspects of digital marketing to implement. Skill, time, and money are needed for data management and marketing technology.
3. What are common digital marketing mistakes?
An unfocused marketing plan is one of the worst things a company can do in terms of digital marketing. You can't assess the success of your campaign without first establishing certain objectives. Your campaign will lack direction, making it impossible to tell if and when your objectives have been met.
‍
Bottom line
Digital marketing is evolving, even as you read this. Keeping up with it is not easy, but if you follow these simple online marketing tips (in no particular order), you will observe how your efforts are worthwhile.
Running a digital marketing campaign without insight into your customers and how they consume your business can be catastrophic. You may have a great product and your heart in the right place, but you could end up speaking to an entirely wrong customer base.
Do you know of more digital marketing tips you may have adopted for your business and they worked out like a charm? Let us know in the comments.
Ready to design your free logo? Get started with our logo maker!