‍
Having a high quality and quantity of backlinks will be a massive advantage to your business in the long run. Backlinks may seem like an unfamiliar term, with an elusive goal and a fuzzy impact, but they are incredibly useful in establishing your presence.
Now, we are going to look at how to get backlinks and do it effectively.
‍
How to get backlinks from high authority sites - 8 strategies
Every webmaster's and digital marketer's dream is to obtain authoritative backlinks. A single link can boost your domain authority (DA), strengthen your SEO, and provide more organic visitors to your site.
Let's dive into the eight strategies on how to get backlinks for your site.
‍
1. The Skyscraper Technique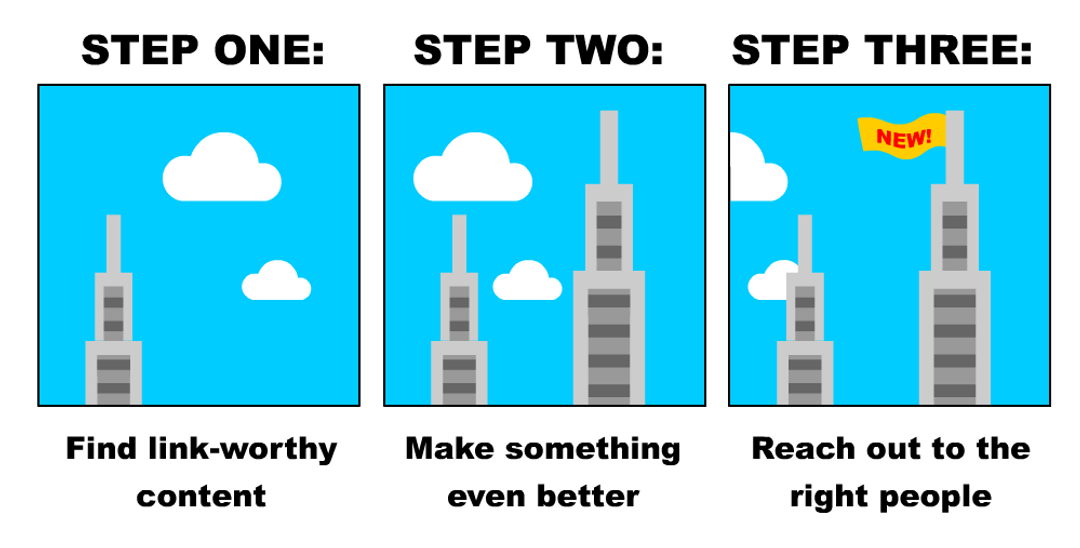 Of all the ways to get backlinks, this one is especially powerful. The Skyscraper Technique is the first port of call when learning how to get backlinks for your website. In this method, you take the existing content of others and improve upon it. Not just improve it but make it the site on a specific topic.
These articles can be incredibly long, ranging over 10,000 words, and are extensive guides covering every angle of a specific topic. The details and length aim to attract other websites to refer to and draw from your article.
First, find the highest-performing topic within your niche. When choosing content, you want to ensure that the page already has many backlinks. This shows that these sites are useful, and their information is in demand. Ideally, there should be a minimum of 50 referring domains. Then, with your topic in mind, make it better.
This is obviously easier said than done, but there are many ways you can improve upon existing content. You can provide additional examples or case studies. Or, you can simply offer more value and information by creating a more detailed and in-depth article.
Finally, make sure to share this content, promoting it to influencers and other websites in the same niche. Alternatively, you can approach individuals already using other links and convince them to switch to your higher-quality content.
👀 TLDR: In this strategy, you make your content better than the rest and establish yourself as the go-to resource for that subject area on the web. These articles can be quite long, but they are intended to entice other websites to link to your post.
‍
The reverse Skyscraper
Building on this slightly is the reverse Skyscraper Technique. The main difference is that this method can be much easier for you to implement if you already have an extensive portfolio of articles and content.
This backlinks method works by choosing from the content you already have and searching for pages with similar topics and lots of backlinks. You can then approach all of these people and ask them to link to you instead.
‍
2. Get placed on resource pages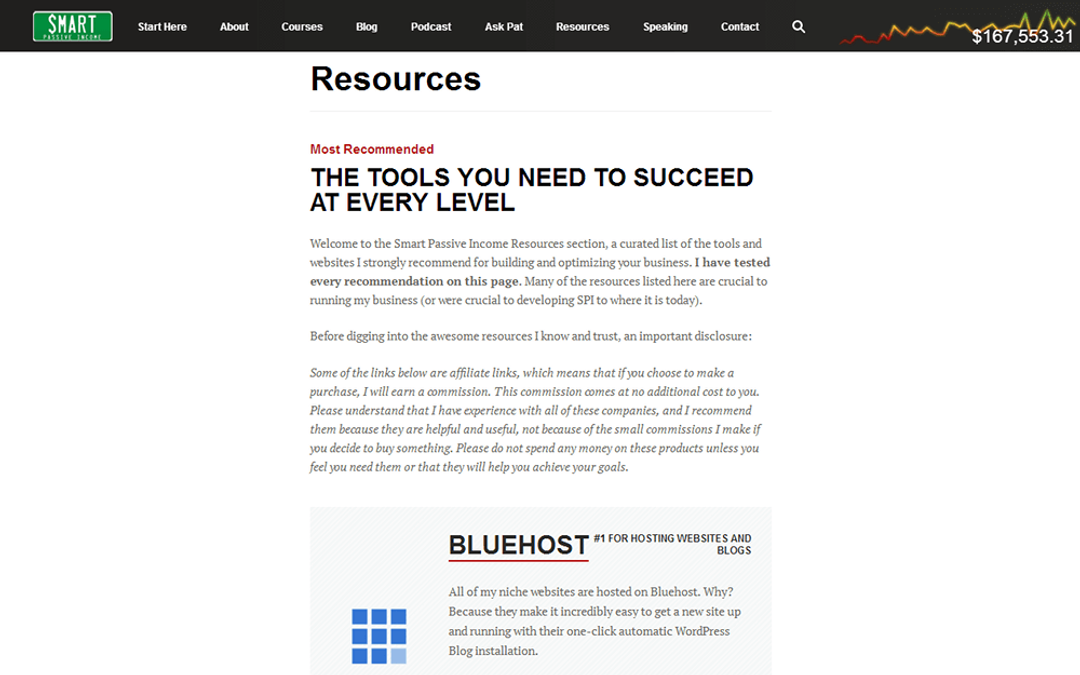 A great way to get backlinks is to request that your website be placed on resource pages. Many websites' purpose is to provide a list of high-quality resources for users to choose from and use. Getting listed in one of these articles is an incredibly high-quality backlink.
Finding these resource pages can be difficult, but by using specialized Google searches (using the "intitle: (keyword)" function and others), it should be relatively simple to find a page that is relevant to you.
The next step is to find the page owner and pitch your resource, website, or tool to them. Make sure to explain how your service would provide additional value to them and their readers and make it personalized to their benefit.
‍
3. Infographics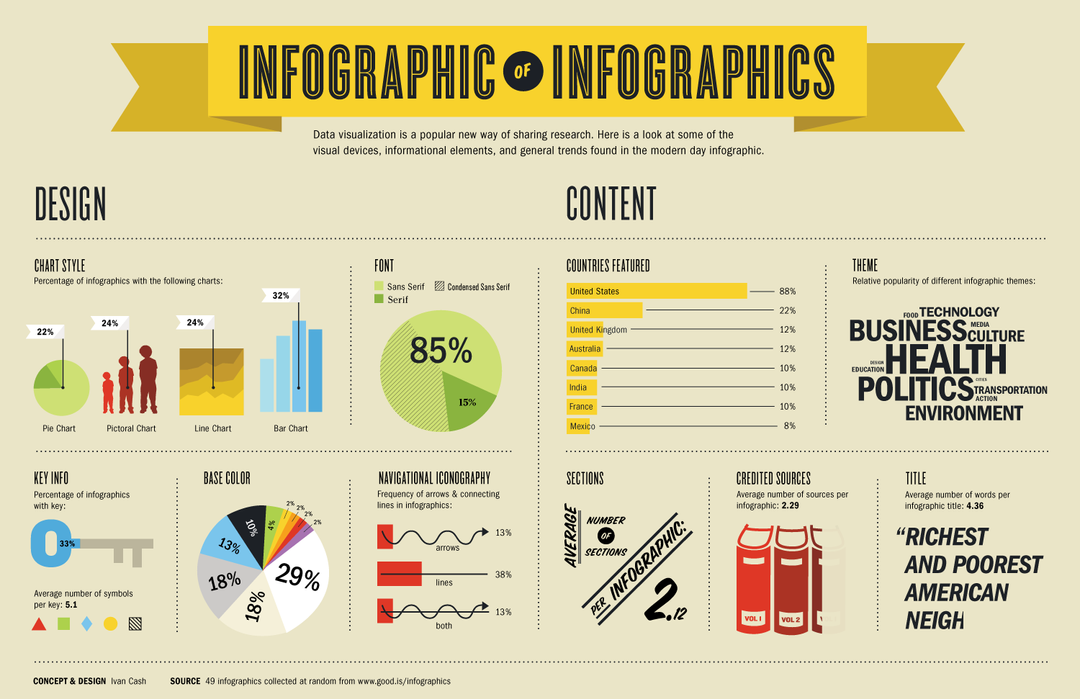 Infographics are entertaining as they can make complex data easy to understand or hook individuals into an article or post. At the same time, creating infographics helps other content creators.
This is an effective way of acquiring organic links, and it's also quite simple. First, create an infographic with an embedded code at the bottom so people can link to you. Second, promote it and have others begin using it. There are many tools to get you started, like Canva, Adobe Express, or Visme.
‍
4. Join podcasts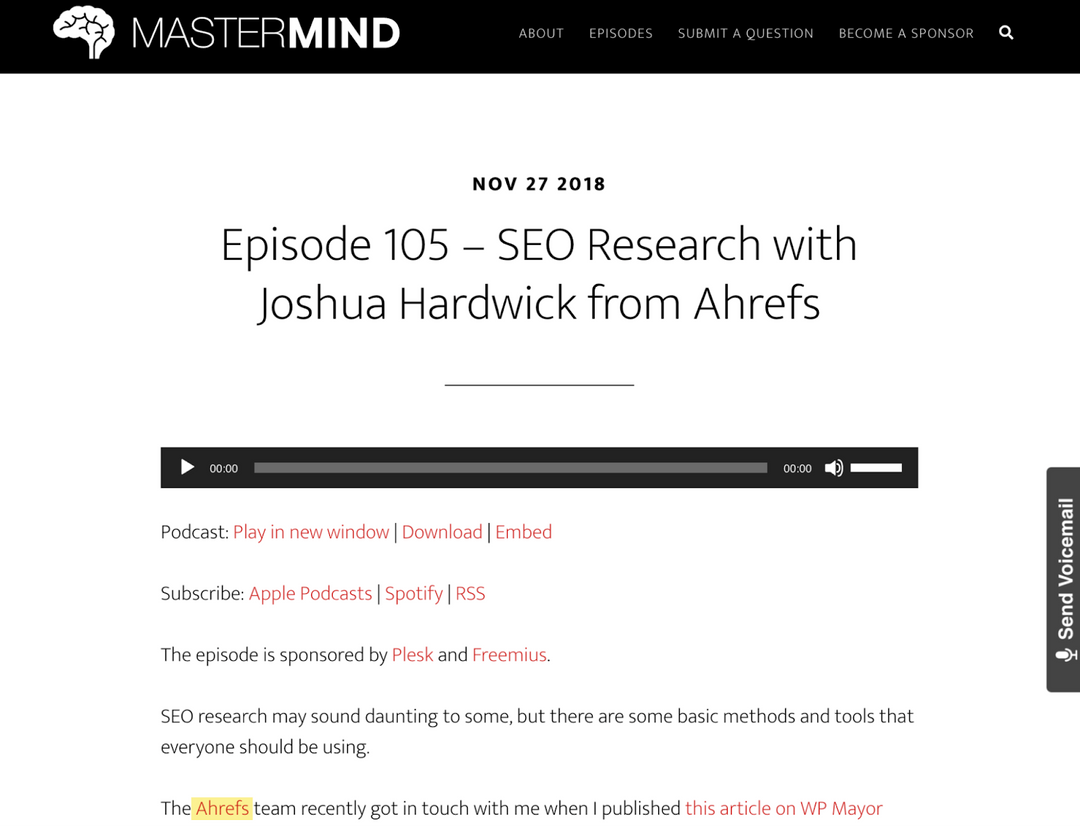 Podcasts have exploded in popularity over the last few years. 43% of Americans listen to podcasts, and nearly 20% listen every week. Becoming a part of this industry, or at least affiliated with it, can be highly beneficial for your company's brand image.
Many podcasts link to their guests within the episode description. Taking part in an interview-style podcast, where the host asks the guest expert (you) questions, allows you to build your brand and get your website more exposure and backlinks.
‍
5. Write guest posts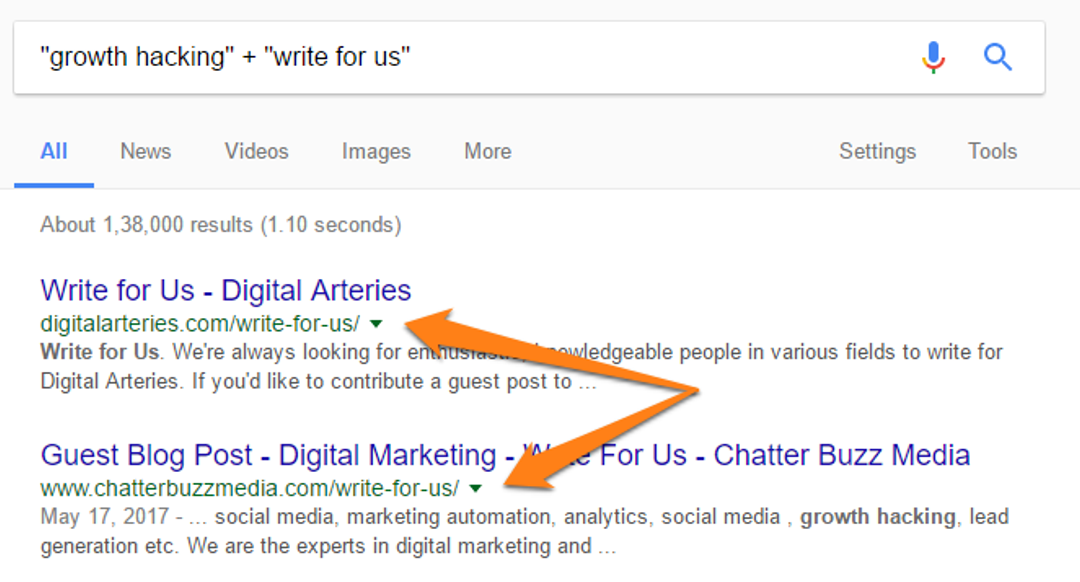 If you have the skills to create great content, you can consider guest blogging as a means for backlinks. Many websites accept guest writers, and you can write a post and submit it to them.
Simply search for the keyword you are interested in writing about, and add "write for us" or "contributor" at the end. Then draft a pitch for your topic and explain the benefits to the readers. This will help you find your target audience, and you will also receive a backlink at the end of the article.
‍
6. 301 redirect link building
A 301 redirect refers to the permanent moving of a web page from one page to another.In other words, a 301 redirect tells the browser that the page has been permanently moved to this new location. The browser then sends the user to that new location.
The idea of this technique is to create content and replace broken or irrelevant links on other websites with your own relevant and helpful links. This is an effective strategy as most people want their website's links to work and be helpful to their users.
To find broken or irrelevant 301 redirect links, there are a few different options. One of these is to use Ahrefs' Site Explorer. Search a niche site, filter to "Best by links" and add the "301 moved permanently" filter. Another option for finding these links is to look for dead links. Using this Ahrefs, search for broken pages with a minimum of 10 backlinks.

Now that you have a few links that are either broken or are forwarding to a new irrelevant page, you can create your own content and pitch for your replacement link to be used instead.
👀 TLDR: This strategy involves creating content and replacing broken or irrelevant links on other people's websites with your own relevant and helpful links. Online SEO tools and dead link checkers can help you detect broken links.
‍
7. Find listicles and pitch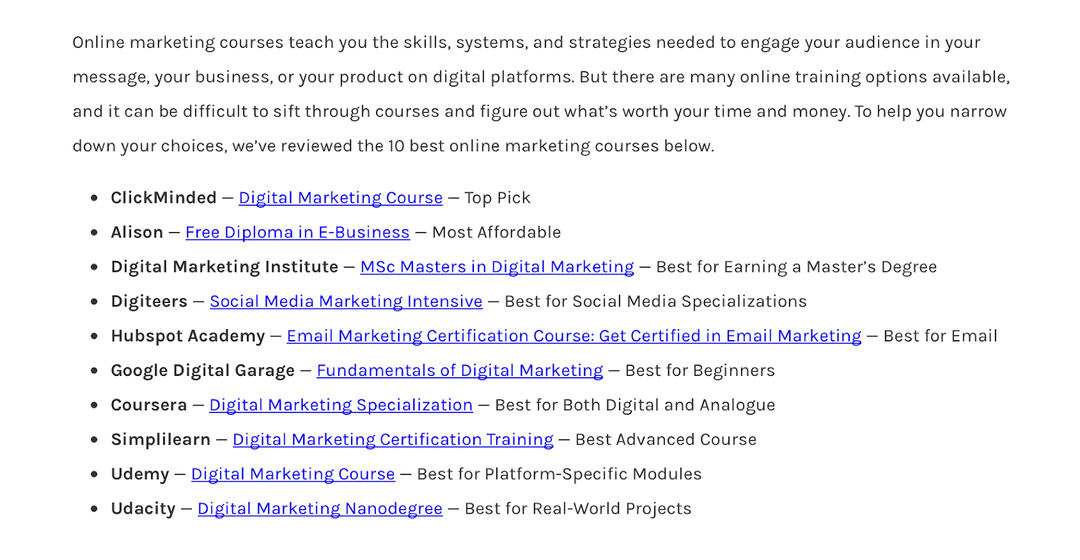 Listicles often highlight a select number of businesses or tools in a specific area or industry. This backlinks method is to search and find relevant listicles within your company's area of expertise and then pitch to them that your business should be included in that article.
It is important that you contact the writer of the listicle, and it doesn't necessarily require a pitch within the first message. Rather, a simple suggestion or question about the quality of your product can be the best move to acquire new backlinks.
‍
8. HARO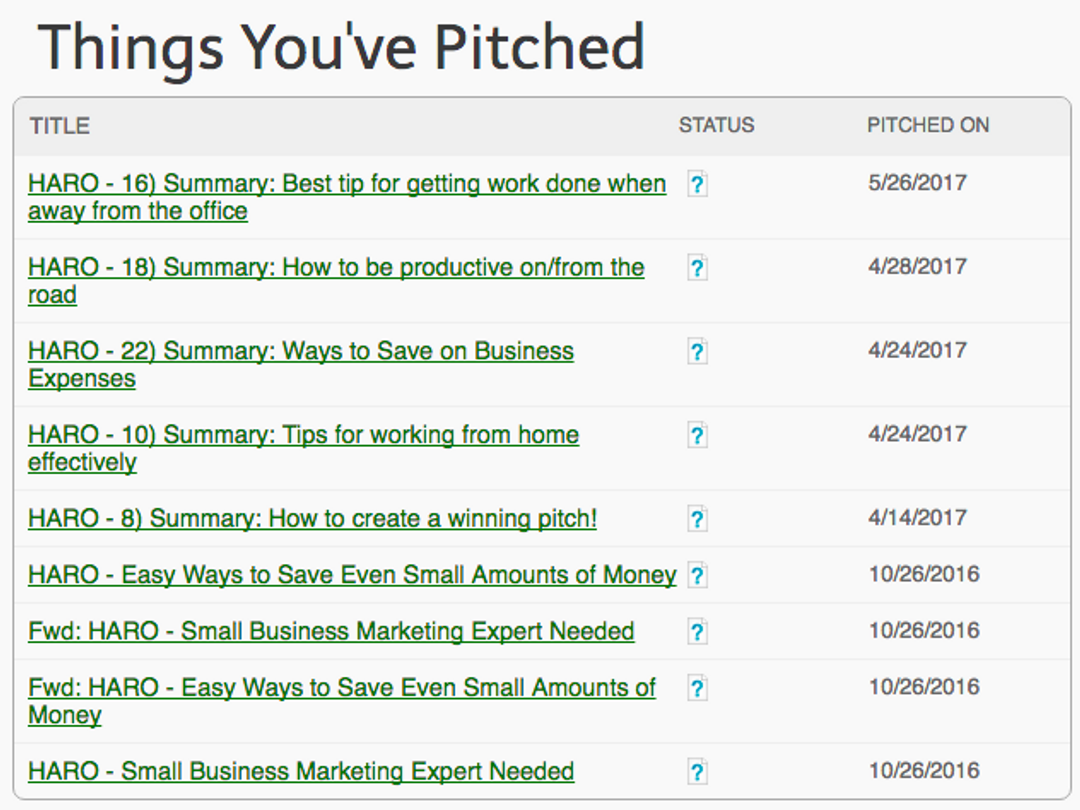 HARO stands for Help a Reporter Out. It is a platform that provides sources and information to journalists and bloggers for their work. You can sign up and select a pricing plan (the free program would probably be best when getting started), at which point you will receive emails from news and media sites for advice, stories, and quotes.
By responding to the requests that are relevant to your expertise, your answer might get picked up, and you will receive a great link from the best backlinks websites.
‍
The three pillars of effective SEO
As you can see, these techniques for learning how to get backlinks are quite similar. The general idea is to have content (either previously created or newly crafted) that others are willing to refer to and push their users towards.
There are three essential attributes for gaining effective backlinks and search engine optimization: authority, content, and structure. Let us take a look at each of these briefly in turn.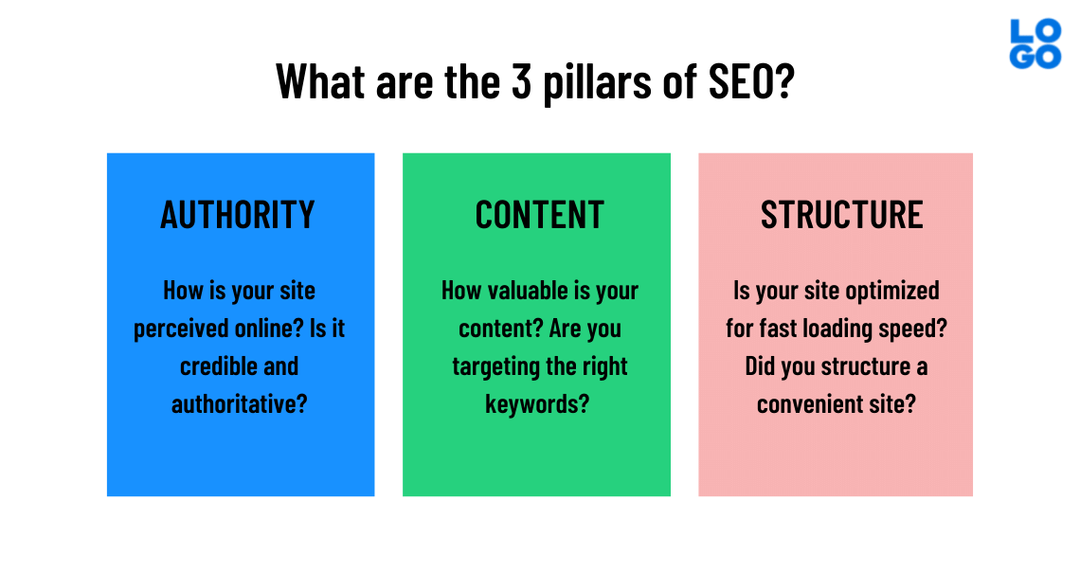 1. Authority
Authority refers specifically to the relevance and weight that Google (and other search engines) gives to the webpage. Search engines are incentivized to bring pages with accurate, relevant information to the top.
Google quickly realized that sorting these by hand was impossible to scale, and so it automated the process. Thus, backlinks act as votes of confidence, increasing the web page's authority.
That said, not all links are equal. Those from more reputable sites are better, and getting links artificially (such as paying for, or offering discounts in exchange for, backlinks) is discouraged and sometimes punished by Google.
‍
2. Content
In recent years, content has become invaluable in establishing your small business online and receiving traffic. In order to master this pillar:
Build yourself up as an authoritative figure in your niche.
Prove that you know what you are talking about and that you can provide value. While quality is essential, quantity also plays a role.
So, put out content that is high-quality and helps your audience consistently.
‍
3. Structure
Technical SEO should dictate the structure of your website and even the articles. The point of technical SEO is to make sure that Google can index and refer to your page correctly when individuals make searches.
This rapidly gets complicated, but a good first step is to optimize your title tags and focus on specific keywords. This is more important for larger websites, as it is harder for Google to crawl them effectively.
‍
Why are backlinks important?
Let us explore how to get backlinks, how they work, and why having them is so important.
A backlink is a link from another website that leads to your website.
These links act as votes of confidence from others, improving your website's reputation. This is important because of its impact on SEO (Search Engine Optimization).
The goal is to have Google notice your webpage, so when someone searches for certain keywords, your page comes up first. This will increase the number of people coming to your page and the likelihood of your brand being discovered. As you can see, the number of backlinks can impact a page's Google search result position.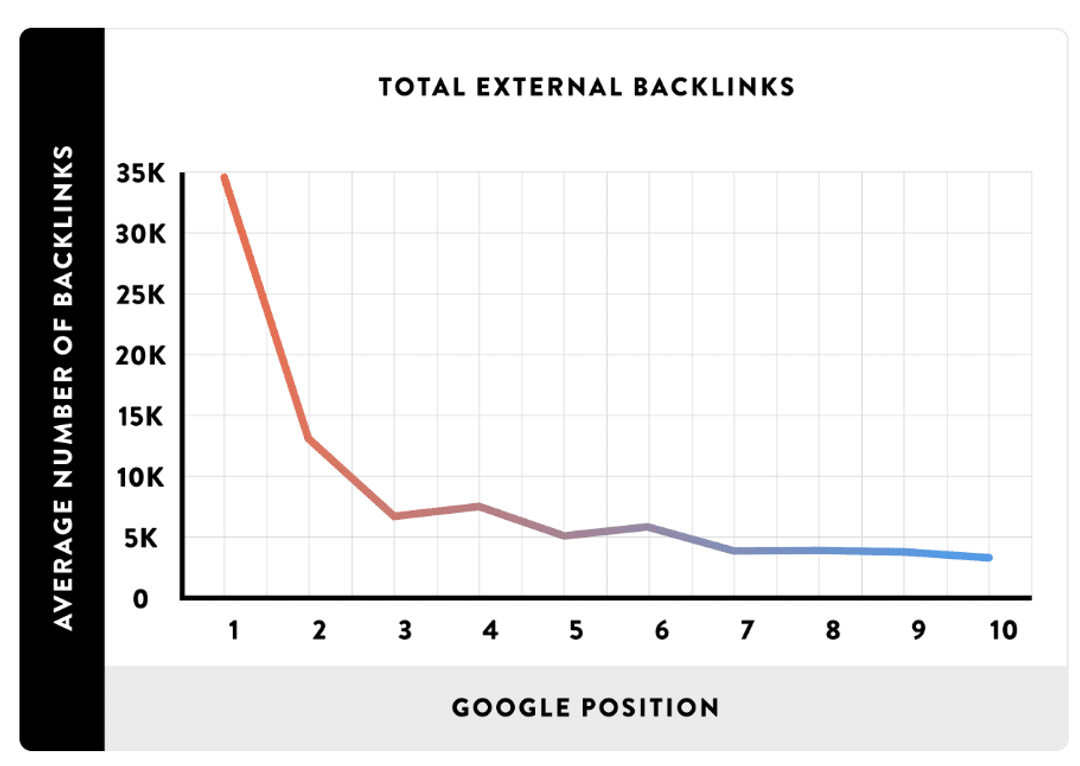 When looking at the 2022 Google Algorithm Ranking Factors, backlinks are one of the top three essential elements for putting your page on the front page of Google.
Initially, backlinks were the foundation of Google's algorithm. Over time, they refined their algorithm, and the progress that has been made in autonomously ranking the quality of content has pushed the role of backlinks down ever so slightly. That said, it is still one of the most important aspects, higher even than user engagement and only marginally lower than keywords.
‍
Frequently asked questions: 5 popular FAQs about how to get backlinks
What are some commonly asked questions about how to get backlinks? Get your questions answered with these five FAQs.
1. Do backlinks help SEO?
Backlinks are particularly significant for SEO since they reflect a "vote of trust" from one website to another. Backlinks to your website, in essence, are a sign to search engines that many others approve of your content.
2. How many backlinks do I need to rank?
It is determined by the keyword difficulty of what you are attempting to rank for. The number of backlinks required increases depending on the difficulty ranking. For instance, you most likely need roughly 10 backlinks to rank for a term with a difficulty score of 10. However, if the difficulty is 50, you may need 100 backlinks to rank.
3. How long do backlinks take to work?
A new link takes a few days to be indexed.
According to the findings of Moz, it takes an average of 10 weeks for a single backlink to move a website up in Google rankings. If you are fortunate enough to obtain numerous links at once, your chances of outranking other pages increase exponentially.
4. Can backlinks hurt your site?
When it comes to backlinks, there's a good side and a bad side. Yes, it can hurt your site if you attract the wrong attention. It's possible that links from "spammy" or low-authority websites will hurt your ranking. In addition to hurting your rank, toxic backlinks may result in penalties from Google.
5. How many backlinks per day is safe?
For a fresh website, 25 to 30 backlinks per day are generally considered safe. If it's happening through organic exposure, such as a piece of content going viral, writing about a hot issue, or commemorating an important milestone for your company, then even 500 links per day are safe.
But take note: Google may assume wrongdoing if there is a large frequency of links without a justification, in which case you will be penalized.
‍
Playing the long game
Backlinks are a long-term investment, and while they may not pay off immediately, putting in time and effort early and consistently will contribute to your brand's long-term success and visibility. Not only knowing how to get backlinks, but actually applying these techniques will have a major impact on your visibility.
Create good content, approach reputable sources, and remember that quality and quantity are essential in taking your business up the ladder.
Ready to design your free logo? Get started with our logo maker!