‍
The world sees new brands come to life every day. In this clutter of logos competing against each other for space, you need the right branding tips to stand out.
But before we get to branding tips, every business owner and decision-maker must gain a complete understanding of the industry in which they are operating. It is here where the competition lurks, finding new opportunities to distinguish their offerings and delivering unique value to customers.
Branding is a broad term, but when you set out to create a brand that is different from every other brand out there, you know where to begin. It's in your brand's name and logo design.
‍
What is the importance of a logo?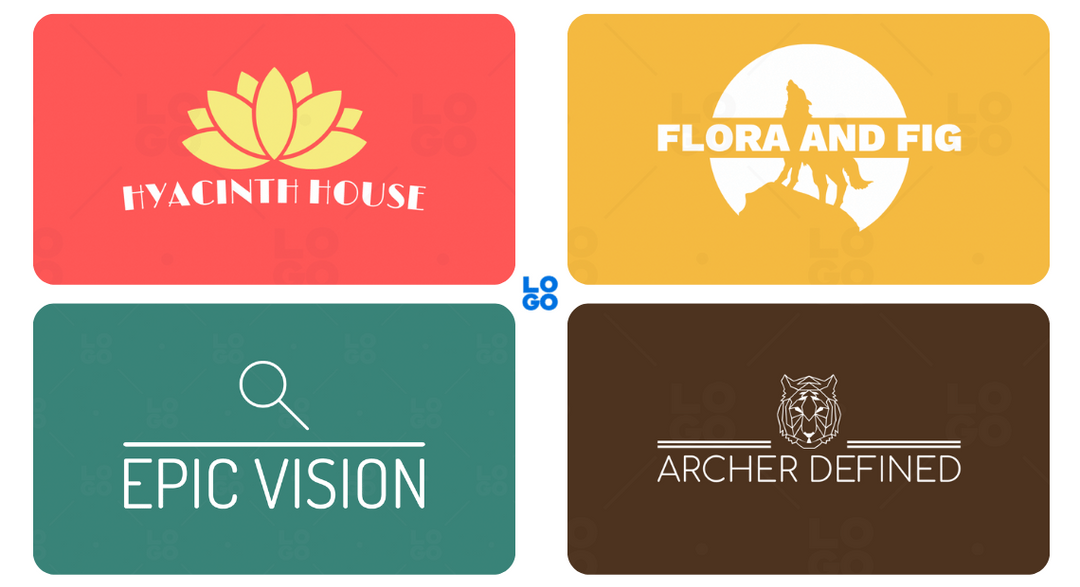 Brands are visual entities. Their name may address them, but their logo becomes their central identity.
Here are some reasons that a brand's logo is its key identifier:
A logo sets the brand personality. Giving it character and implying the brand's characteristics is essential to defining its identity.
It's more noticeable than just a name because of its visual nature. Imagine every brand being created without a logo and their having names sprawled on their shops in the same font. None of them would stand out.
And finally, the most critical aspect of a logo is how it separates you from the competition. A good logo allows you to make your brand stand out.
To sum up, a logo is crucial to a company's brand identity and can do wonders for the company's name recognition, reputation, credibility, and customer attachment.
When done right, a logo can help a company or product become instantly recognizable to its intended audience and set it apart from the competition.
‍
10 branding tips to separate yourself from the pack
So, how do you get the most out of your logo and branding to beat the competition? Are there any branding tips that can work for you? Here are ten that you could pick and implement with minimum effort.
‍
1. Determine your business identity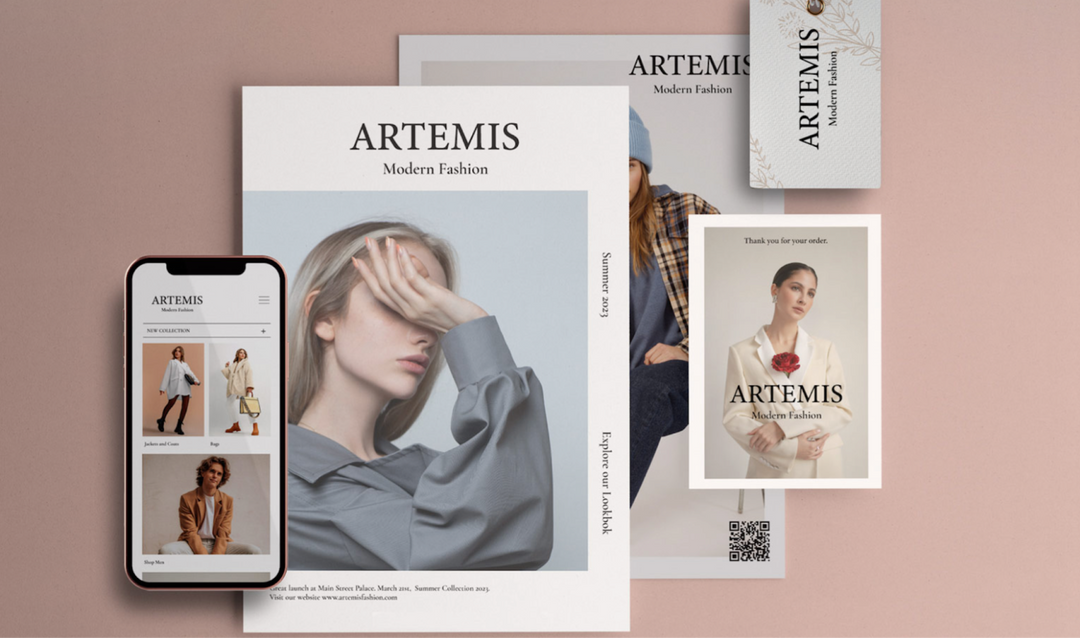 If your business were a person, how would they identify themselves? A business identity study will help you choose how your business comes across to customers, competitors, and key stakeholders to whom your business matters.
Each business has its own identity, even if it offers similar services and products. Once you are sure of your business identity, you will need help deciding your corporate logo, brand colors, tone of voice, and even how you write your ad films.
‍
2. Identify what makes you different
Have you heard of a USP or a unique selling point? It's one factor that makes you different. You may claim that your business has several differentiating factors that set it apart in the industry.
Still, if you can identify the one that genuinely has customers cock their heads up, then you're on the path to success. This branding tip helps businesses that operate in cluttered categories amid a horde of competitors who offer similar services and products.
‍
3. Let your brand tell a story
What's the best TV advertisement you remember from your young and impressive days? There's a good chance you're thinking of one with a story to tell. Consumers love listening to a story instead of a long list of features your brand can deliver.
Even if your brand is all about the features it offers, you can turn this into a story like Mercedes Benz did. Everyone knows and acknowledges the brilliance of their engineering. So how could they tell the tale without sounding repetitive? They took a look back at their core, at their history. Enjoy the film.
‍
4. Develop the perfect business name
What's in a name? If you're a business—everything. Your business name can help you stand out from the clutter of competitors.
A century ago, if someone were asked to guess what kind of business "Apple Inc." would be, they'd give very different answers. Names help build businesses and do more than just function as identifiers.
Pick a name for your business that is self-explanatory, clever, and memorable. If you cannot come up with a business name that is creative enough, try a business name generator.
The LOGO.com business name generator allows you to enter one keyword to get the best name suggestions. Use the filters to modify your search, favorite the names you like, and check domain name availability to ensure the name you have will complement your business.
‍
5. Ensure a killer first impression
The front line of your business can set the context for the rest of your business relationships. Now, the front line could be anything, from a sales representative to a launch advertisement published in your local print publication.
Whatever the medium of communication, make sure your first impression is the best you can make. You will have this one opportunity to make it count, and you do not want to let it slip into oblivion.
‍
6. Design an eye-catching logo
The most fun part of creating a brand is designing your logo. Keep in mind the personality and identity of your brand before choosing the style of logo you want.
Here's a branding tip that can save you time, money, and effort: you can design your logo without design skills.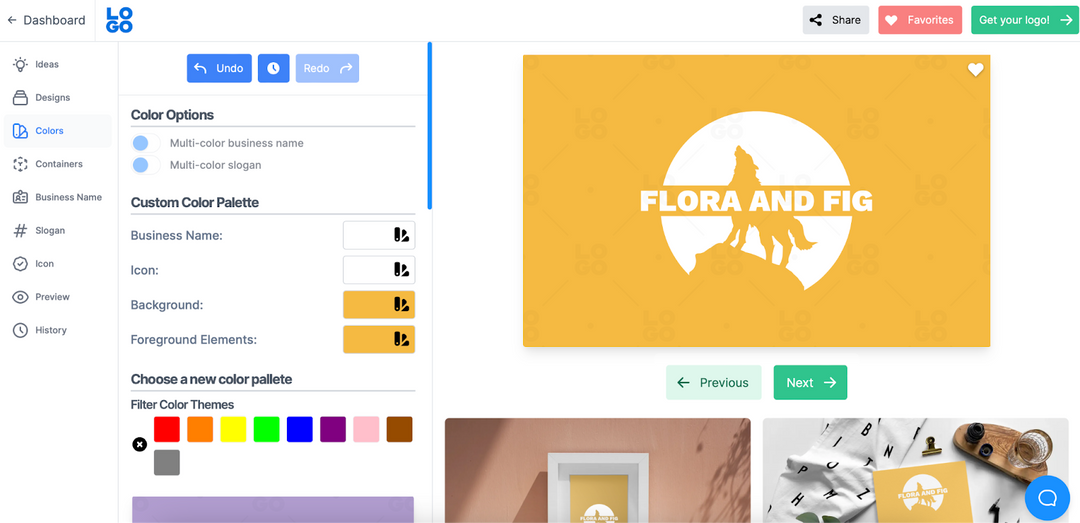 ‍LOGO.com offers an intuitive and effortless process to create a logo you would be proud to wear on your business card because not every business has the time, luxury, or resources to engage a branding agency to get their logo and branding designed.
‍
7. Think about your target audience
Understand to whom you are reaching out. Many brands create blanket assumptions about who their target audience truly is. For instance, you may say your primary target audience is kids, but that's too generic.
Understand the age group, the habits, the gender skew, and the affinity of the kids you are targeting. What do they think about your brand when they look at your product for the first time? How can you change what they think and be more noticeable in a place where they pay more attention?
These questions will help you pick your target audience more judiciously.
‍
8. Follow the ROI principle
When creating a brand, be mindful of the money you are spending and the returns you can expect. Understand how ROI, or return on investment, works. Investments are not only the monies you spend on your brand marketing effort. It is also the time and energy you put into the process.
‍
Brand only those elements that you need. You can gradually broaden your footprint as you begin seeing results. Only put some of your investments in a single branding vehicle.
‍
9. Create a user experience
The best brands are not just bought; they are experienced. It's that intangible feeling you create for customers when they think about your brand.
When you hear about Starbucks, you imagine the cafe you visit the most. You think about your name scribbled on the paper cups and the green outfits of the baristas. That's a brand experience. Any brand can create a brand experience that is meaningful and memorable.
‍
10. Connect your branding to your marketing strategy
Marketing strategies can be lengthy, theoretical, and less interesting than branding. They are still essential in getting your product ready for the market and helping turn your wishes into actual profits.
An important branding tip is to keep your branding aligned with your marketing strategies. If you strategize to launch your product digitally at first, brand it in a manner that will be readily applicable on digital platforms.
‍
Frequently asked questions about the best branding tips
What are some commonly asked questions about the best branding tips? Get your questions answered with these three FAQs.
1. What is the key to branding?
Branding relies on constant reinforcement of the brand's desired associations in the minds of consumers. You need to reinforce your brand in every interaction (including marketing efforts) with current and potential customers.
2. What makes strong branding?
A powerful brand is built on the ability to convey the same message in a consistent and memorable way over time. An effective brand strategy is the driving force behind a company's ability to build and maintain a powerful brand.
3. What makes a brand stand out?
Maintain a steady demeanor, a steady connection with clients, and a steady public persona. Customers are more likely to form an emotional connection with a brand if the company maintains a steady, reliable presence in their lives.
Brand imagery that has been consistently associated with the brand will stand out and effectively communicate the brand's experience.
‍
Bottom line
Brands are imagined by those who create them but are built by customers. No one creates a brand just for themselves. Put your audience before you, understand their deepest desires, and acknowledge why they should be a part of your branding experience.
The most successful brands are always open to acknowledging when they fail and do not overpromise. Be honest, and your customers will reward you with loyalty. Lastly, be interesting. No one wants to engage with the dullest product on the shelf. Happy branding to you.
Ready to design your free logo? Get started with our logo maker!