‍
As the world shakes off the restrictions imposed by the pandemic, people are finding new reasons to step out. And so, fashion is making a return. Statista estimates that the apparel and accessories online retail sector will generate $153 billion by 2024; so, if you're wondering how to start an online boutique in 2022, this could be your year.
Innovation and convenience will rule online purchases in 2022. To help you get started, here are seven easy-to-follow steps.
‍
How to start an online boutique: 7 steps to success
We begin with some introspection that will shed light on how to start an online boutique that stands out, is attractive, and lives up to its reputation.
‍
Step 1: Determine your niche
A major differentiator between a brick-and-mortar store and an online one is competing options. When you're in a physical fashion store, the selection of clothing has your rapt attention till you step out. In the online world, all it takes is a click or a competitor's banner popping up before you're distracted.
These are ways to find a niche that can set you apart from competitors: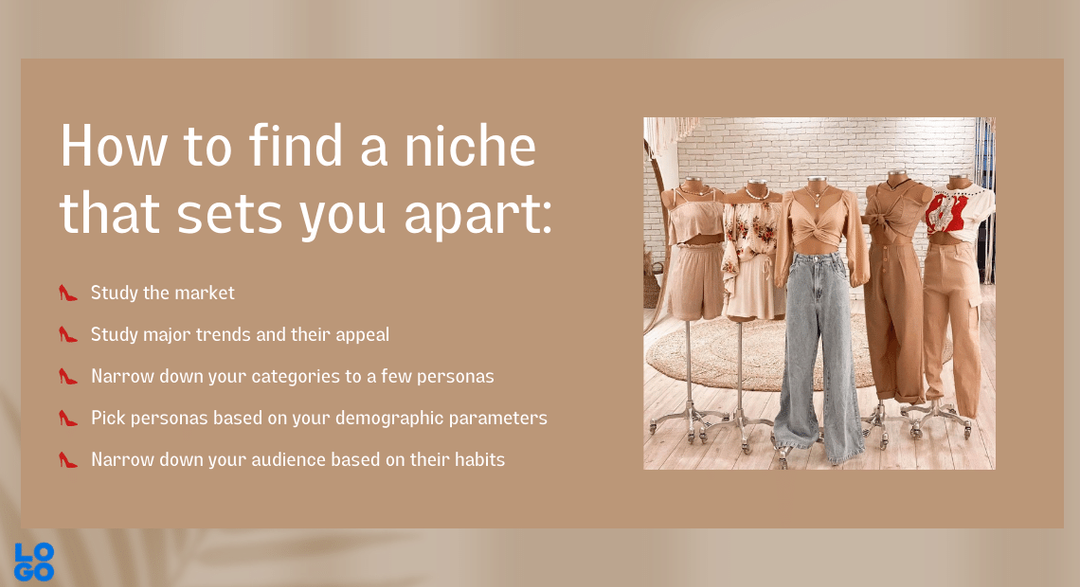 Study the market and notice trends, especially in circles where your customers hang out.
Study major categories (like nightwear, children's wear, festive specials).
Narrow down your categories to a few personas that you feel would make ideal customers.
Pick these based on demographic parameters like age, gender, and geography
Narrow down your audience based on their interests, passions, habits, traits, and more, which will help you create clothes that attract this group.
Study the market again. Apply the filters mentioned above to see what other brands are doing to attract this audience set. Find ways to be different and distinct.

‍
Step 2: Create a business plan
Here's where you rest your creative side and flex the left side of your brain. Without a watertight business plan, your dream of a successful online boutique would just be a fantasy. A business plan also helps you consider the future of your business.
Natalia shares a handy guide to creating a detailed business plan for your boutique:
‍
Here's how to go about it successfully:
Study your market. While we explored this in Step 1, we only scratched the surface. There's a lot more to market study. You could start by creating different personalities for your customers.

Next, use keyword research to gain insights into the modes of discovery for your customers.

Perform a SWOT analysis to understand where your brand is strong and weak. Build on these strengths and take appropriate measures to protect your boutique from its weaknesses.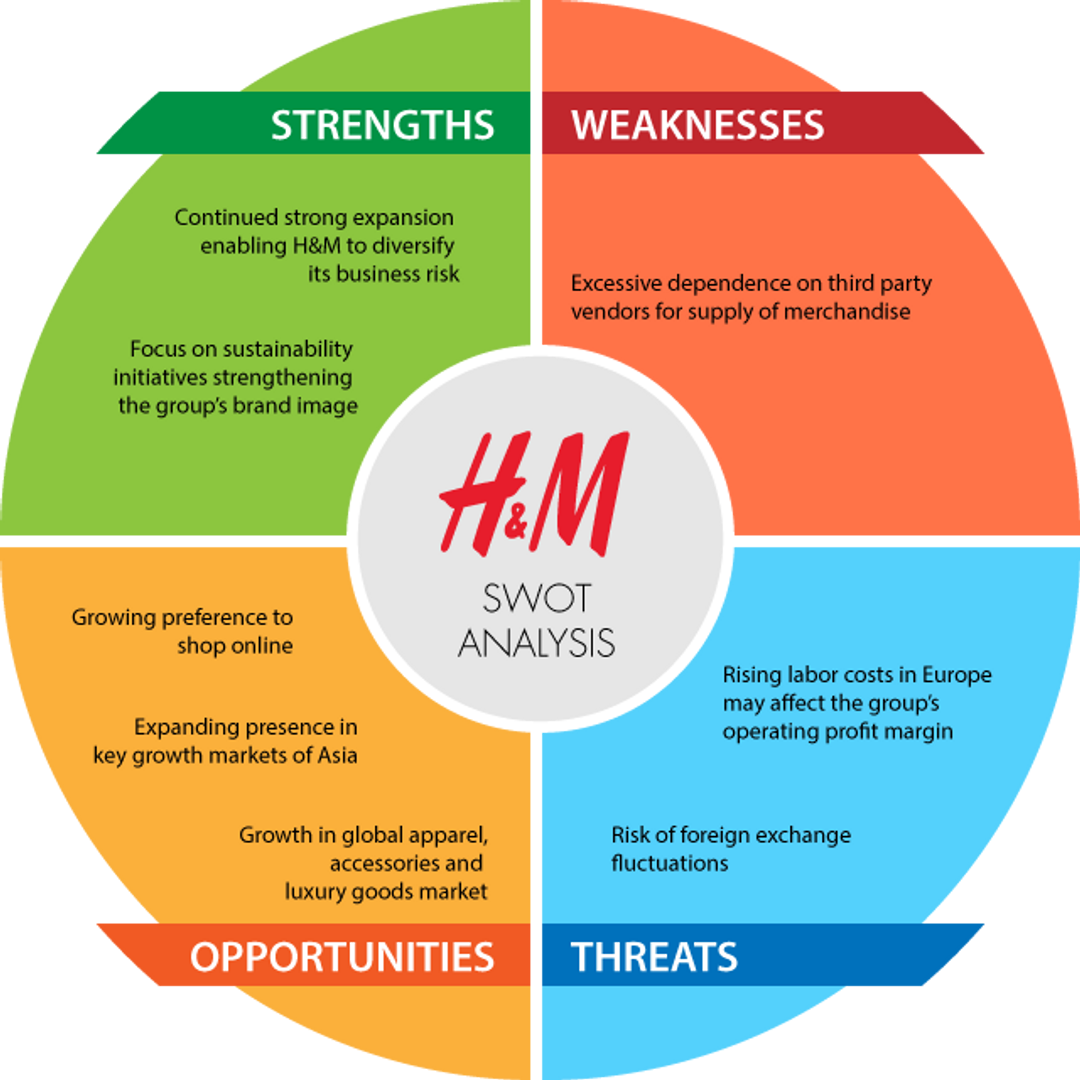 Draw out your business model. It will help you decide if you want to sell as a private label that will white label creations by others, create a cut and sew model, or print merchandise on demand.
‍

Step 3: Find reliable suppliers
When you want to understand how to start an online clothing boutique, you need to begin by finding suppliers on whom you can depend. If you are a cut and sew shop that creates everything from scratch, you will rely on suppliers for raw materials and stitching tools.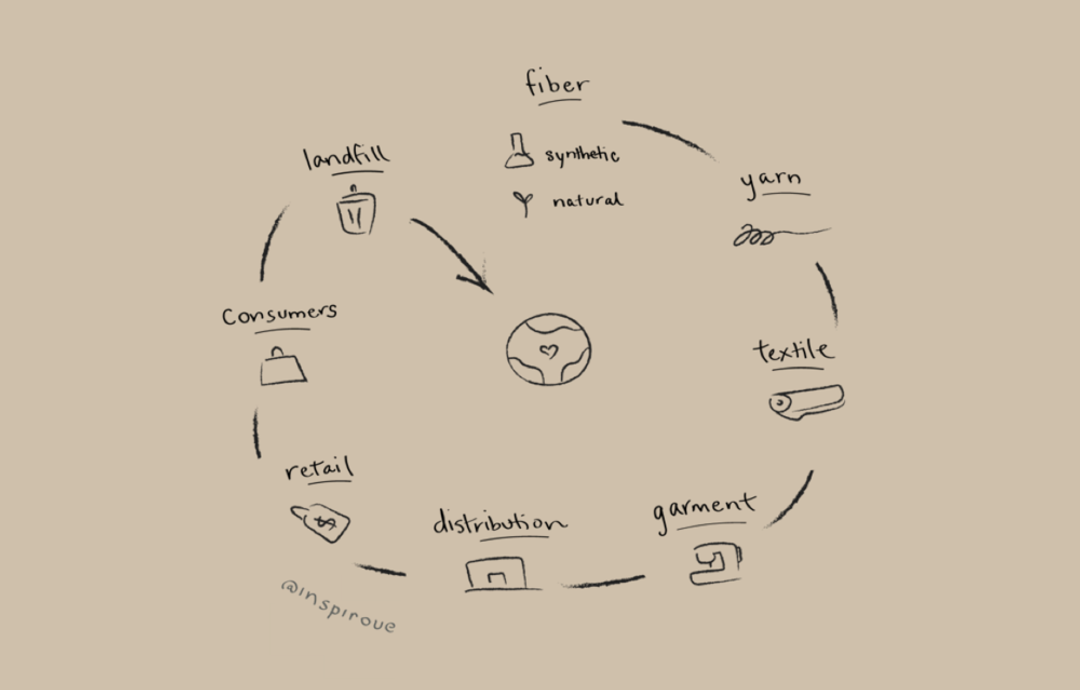 Even private labels rely on suppliers for all their products. Pick clothing manufacturers who consistently offer you quality and customer support, are always accessible, and have been reviewed positively online.
‍
Step 4: Create a website
Things get intense when you dive into how to start an online clothing boutique and go about creating your website. You can design with simple tools and do not require professional help.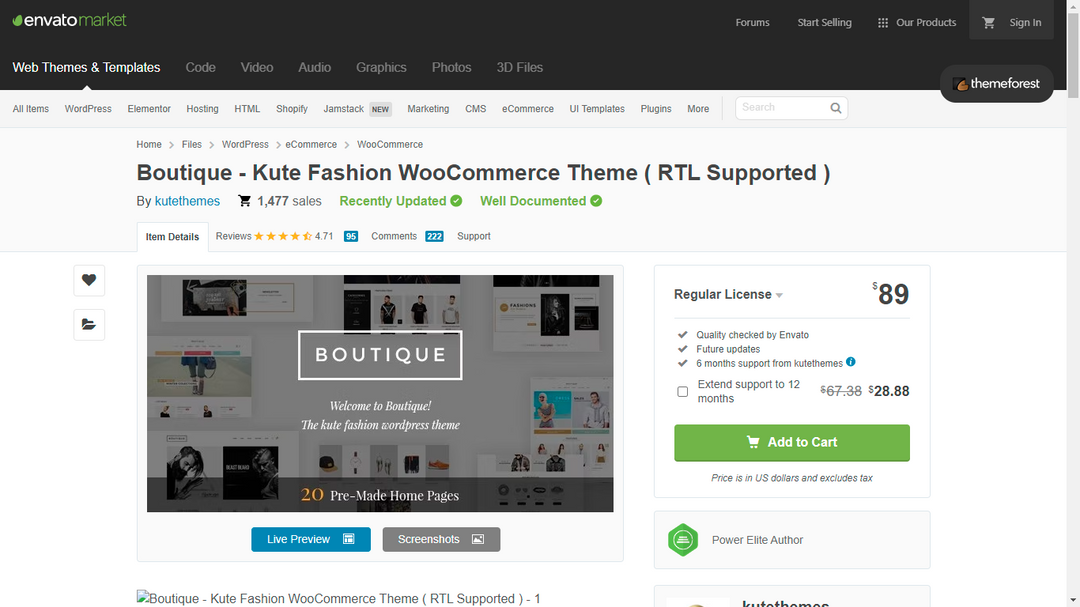 Easy-to-use drag-and-drop features make online website builders a preferred choice for business owners. It gives them better control over their website and allows them the freedom to pick from a wealth of ready-made templates.
Pick a website theme that complements your brand's personality. Take the effort to write product descriptions for every product you list and go big on the details.
‍
Step 5: Feature your products
It's time for your products to hit the e-shelves! There are a few things you need to keep in mind: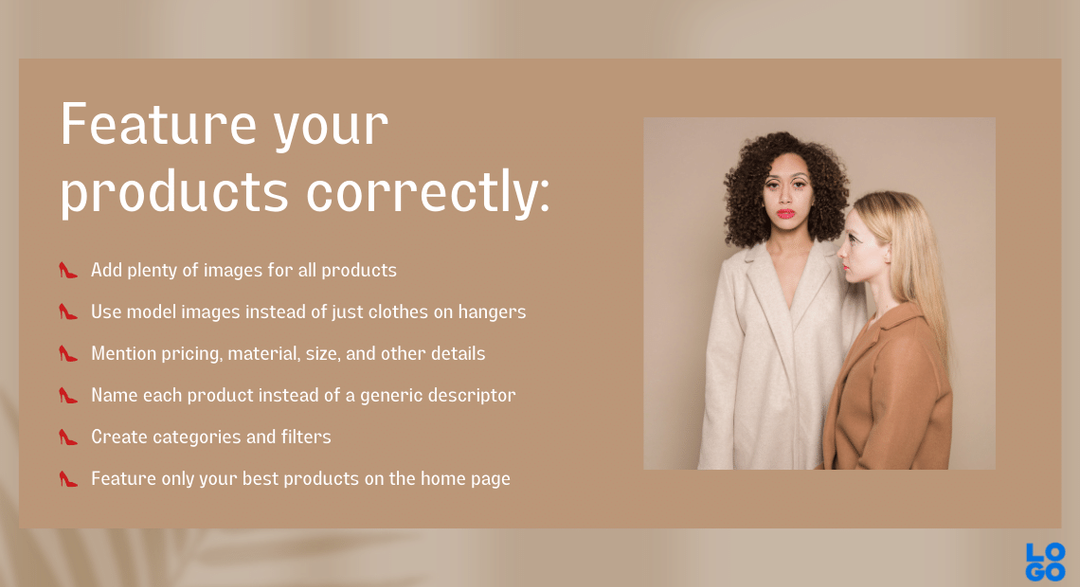 Add plenty of images for all products.
Use model images instead of just clothes on hangers to give users a better perspective.
Mention pricing, material, size, and other product details.
Name each product instead of just giving it a generic description
Create categories and filters so customers can pick clothes in their preferred colors and styles.
Feature only your best products on the home page.
‍
Step 6: Launch your online boutique
By now, you have mastered the art of how to start an online boutique. It's down to hitting your publish button. But this isn't all that you are going to do. Your launch needs to have visitors intrigued.
Here are a few pointers to help you launch successfully: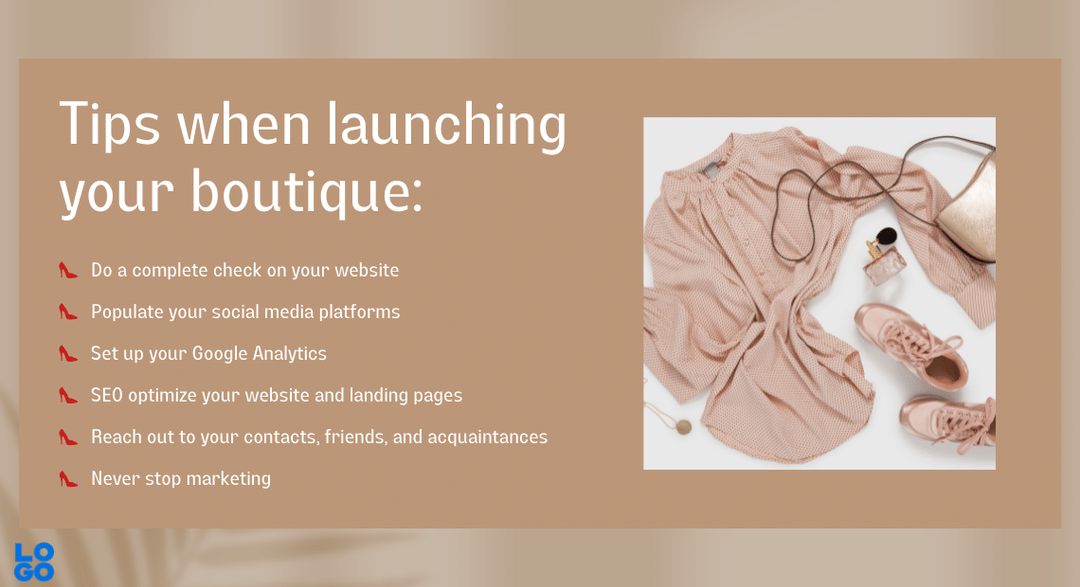 Do a complete check on your website, making mock purchases across different devices and browsers to check for bugs.

Populate your social media platforms with information about your boutique. Add links, descriptions, profile pictures, cover images, a few initial posts, and more.

Set up your Google Analytics.

Set up your tracking pixel to study how your customers behave on your website.

Reach out to your contacts, friends, and acquaintances to promote your online boutique. Encourage them to share your URL within their networks.
‍
Step 7: Never stop marketing
Being out of sight is being out of mind. Such is the law of online marketing.
Keep your customers engaged with monthly newsletters of your new launches, social media content that keeps ticking, and tie-ups with local influencers.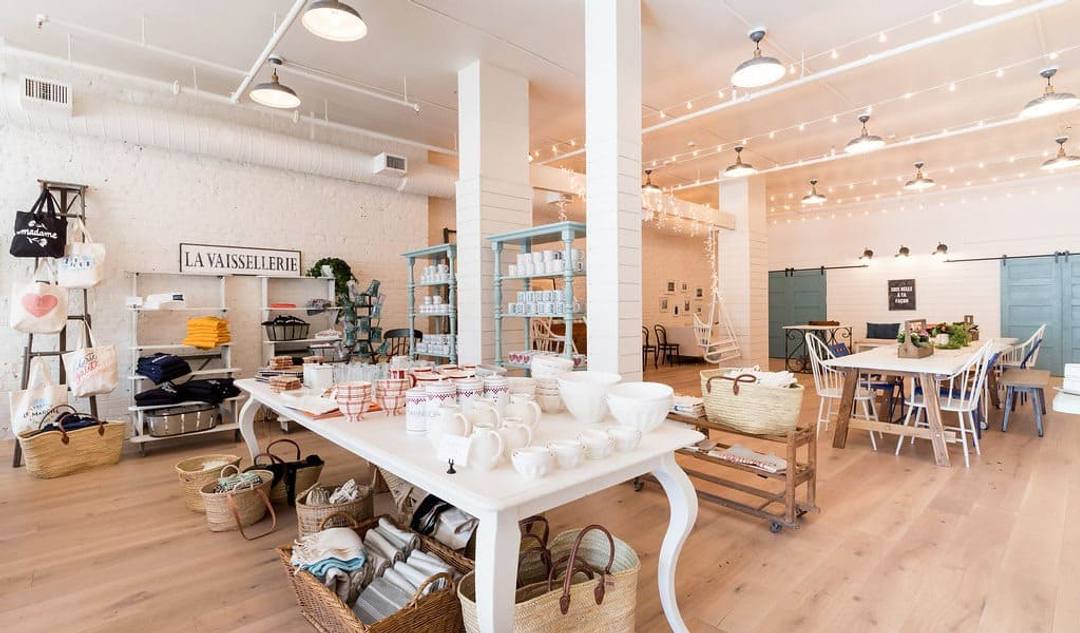 Set up stalls at local fairs and make your online presence felt in the physical world. It helps attract customers who aren't used to shopping online. Create a QR code to redirect offline users to your online boutique.
‍
These steps outline how to start an online boutique. Perform suitable evaluations every step of the way. Keep going back to your business model and business plan to stay on the path of your goals.
Most importantly, have fun throughout the entire process. Happy selling!
‍
Secure a gorgeous boutique logo to go with your new business
So, you have a passion for fashion. What better than a gorgeous boutique logo to go with your creations and selections? Find out why it's important and how to make one below!
A logo is the visual pitch of your boutique, which can set it apart from your competitors. Your boutique requires proper and effective branding to stand out and have a solid foundation—and a logo is a big step in the right direction.
Effective business branding allows you to nurture a connection with your target audience, encouraging them to learn more about you and bond with you.
When you start connecting with your audience through proper branding, your brand recognition also improves, which leads to happy and loyal customers in the long run.
A strong boutique logo is one massive step to helping you get there, and with our efficient logo maker to guide you, your visual branding needs are set and ready for the world.
‍
How to make your online clothing boutique stand out from competitors
Your boutique logo is essential, but there are other ways to stand out and build a positive reputation in this industry. ‍
Statistics show that 61% of online shoppers look for fashion products. The same report shows that 72% of women are shopping online. Put these two statements together, and the result is a promising market for boutique businesses!
Branding is essential, but here are other valuable tips to consider: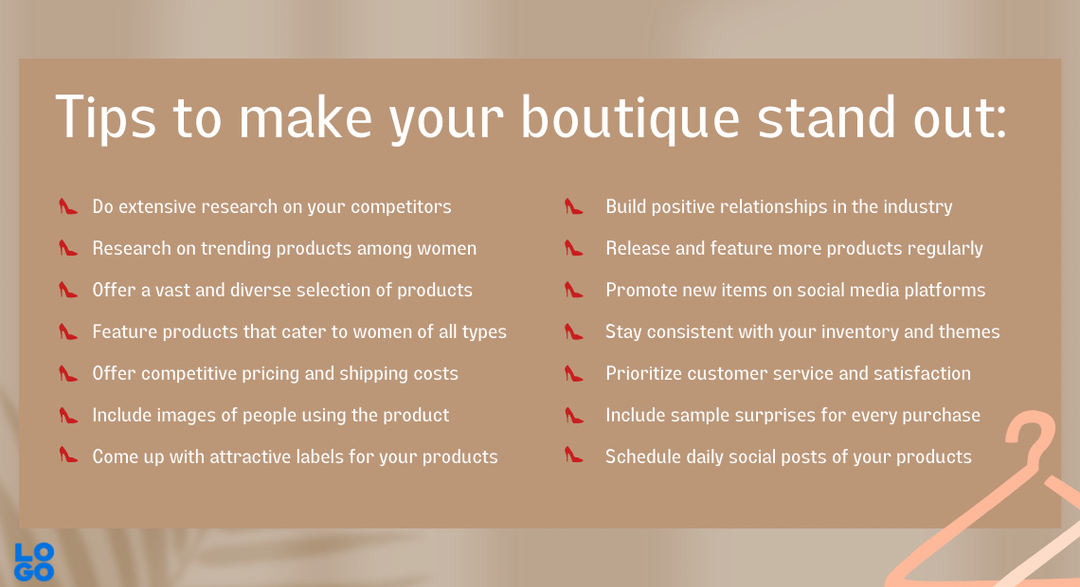 Do extensive research on your competitors
Research on trending products among women
Offer a vast and diverse selection of products
Feature products that cater to women of all skin colors, sizes, etc.
Offer competitive pricing and shipping costs
Include images of people using the product for each selection
Come up with attractive labels for your boutique products
Build positive relationships in this industry for possible collaborations
Release and feature more products regularly
Promote new items on various social media platforms
Stay consistent with your inventory and themes
Prioritize customer service and satisfaction
Include sample surprises for every purchase
Schedule daily posts of your products on different social media channels
The key to this business is engaging with your customers. The more time and effort you invest in a customer, the higher the likelihood they become a loyal and returning customer. Create online polls, ask for their opinions on specific ideas or products, have giveaway celebrations—everything you can think of to create a bond with them.
It would also be a good idea to include free samples with every purchase, preferably sample of products that you genuinely believe are great and effective. This shows customers that you are a generous seller while promoting products in your boutique.
This advice can surely have customers intrigued by you, but a proper branding strategy increases the professionalism and quality of your boutique as a whole. Remember, a logo is like the face of your brand, and if it's eye-catching enough, it can compel your audience to learn more about you.
We can assist you with getting a logo, a name for your boutique, and loads of services to help you promote your brand. Find out how below!
‍
6 steps to create a free boutique logo
Here are six easy steps to get a free boutique logo and ways to promote and market your business with your new branding visual.
‍
Step 1: Find a great boutique name
Your boutique name is more for your customers than it is for you. Decide on a name that oozes style and beauty, so much so that it would sway onlookers to learn more about your boutique.
Consider using a business name generator to help you get an awesome and memorable name along with a stunning logo to go with it.
Just input 1 to 3 relevant keywords that describe your boutique and optimize your preferences.
For example: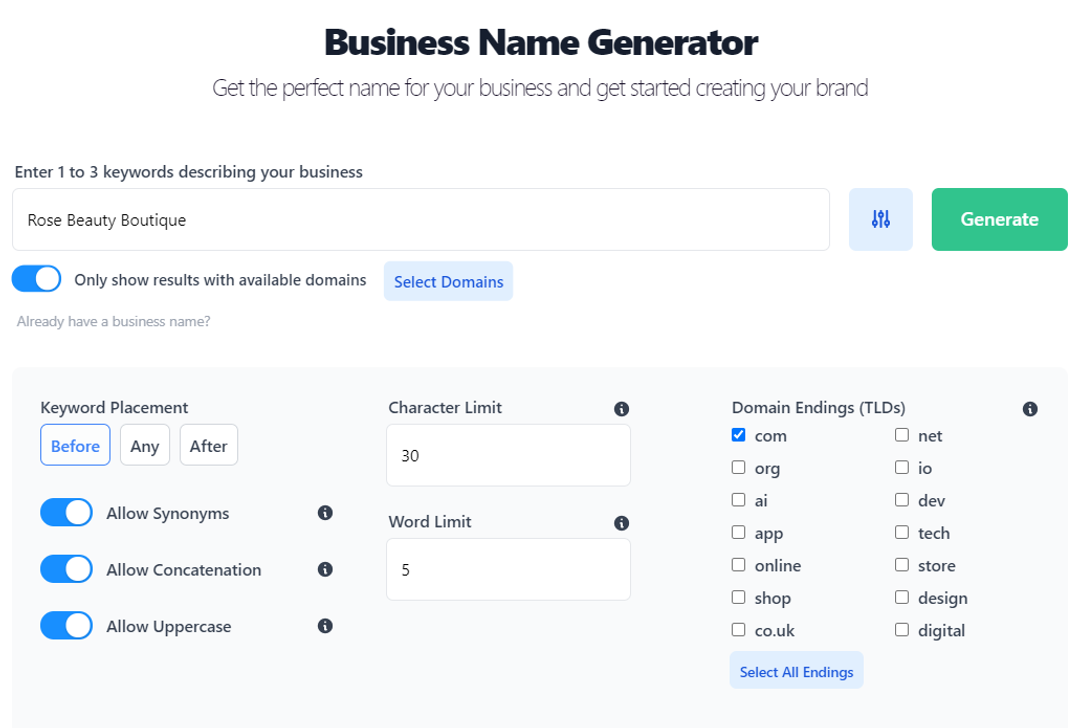 The tool will generate an endless list of boutique names along with potential logo ideas for you to choose from.
‍
Step 2: Choose the boutique name you like the most

Browse through the selection of boutique names and choose the one you like the best. Don't consider the logo design just yet—focus on the business name for now. Soon enough, you'll have hundreds of different designs to choose from.
Consider these tips when choosing a great name for your boutique:
Ensure that it's unique and distinctive
Try to have it be relevant to your products
Make sure it's easy to pronounce and memorize
Prioritize simplicity
Let it reflect who you are as a boutique owner
Once you have chosen your ideal boutique name, click 'Ideas' on the upper left of the page to see hundreds of logo designs for it.

‍
Step 3: Find the perfect boutique logo and customize it
Every logo you see is customizable according to your preferences. Let your creativity take control. First, find a design that is closest to your ideal boutique logo and click it to customize it. From here, you can begin modifying its icons, colors, font, spacing, everything! Keep going until it meets your vision.

Consider these tips and tricks to customize a beautiful boutique logo:
Choose one or two brand colors at most
Ensure that you use the colors that best represent your boutique
Limit yourself to one or two fonts at most
Consider sans serif fonts for their readability
Do not overcrowd the logo with too many elements
Build a simple yet meaningful design
Make sure that it looks memorable and professional
Look for an icon that best represents your boutique and its products
Customization is important because it allows you to make the logo your own. You're in complete control of its design and elements. Nobody understands your ideal boutique logo as well as you do, and with the help of a professional logo maker, you get to make this vision a reality.
Furthermore, customizing your boutique logo helps you stand out from your competitors. You get to add your own spin to the boutique logo or use our ready-made logos. As long as you tap into your creativity and intuition, you'll make a great choice.
These are some of the benefits of logo customization:
Helps you stand out from competitors
Lets you tap into your creativity
Achieves your ideal logo design
Incorporates memorability and distinction
Helps allow brand-specific elements to come alive
Reinforces that the logo is truly your own
‍
Step 4: Finalize your boutique logo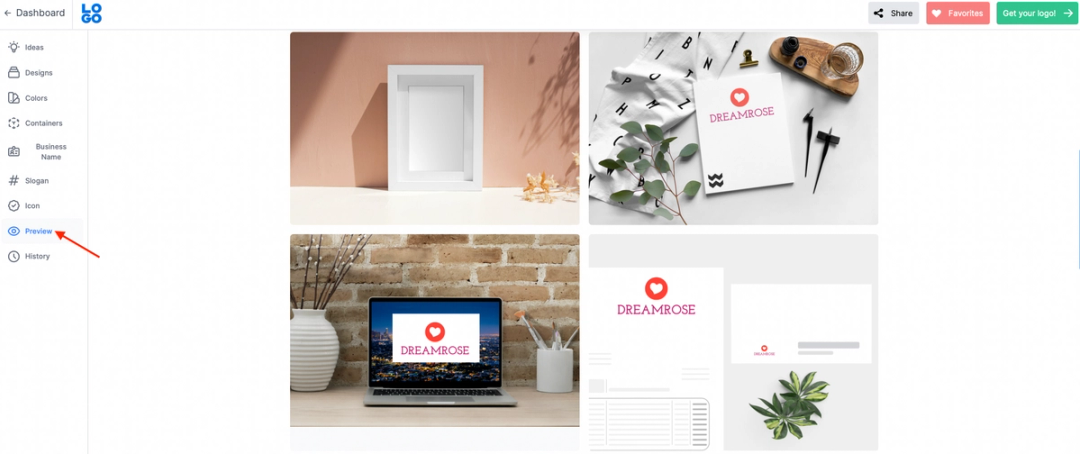 When you are happy with the boutique logo, click 'Preview' to see how it's going to look on various applications and merchandise. You will also receive information about the color palette, font, business card mockups — whatever you need to get your boutique up and running.
That's all it took to get a boutique logo —four easy steps, and you're almost done.
‍
Step 5: Take your free boutique logo home
Once you have finalized your logo, click the "Get Your Logo" button. From here, you can take your new boutique logo home free of charge!
You can start using your boutique logo right away with these benefits:
Full ownership of your logo - Once you purchase your logo, it completely belongs to you and no one else, even if you decide to delete your account.
Instant access to your logo - Your logo is safe in your account. It is secure for you to come back to it whenever you need it.
100% satisfaction guarantee - Your happiness is everything to us. If you're unhappy with your logo, we will issue you a full refund.
Launch your boutique in almost no time at all. It's practical to get an early start, so go for it! But take note that your logo is just the start. You still need branding materials featuring your new logo to build your online presence.
This is where the Brand Plan comes in.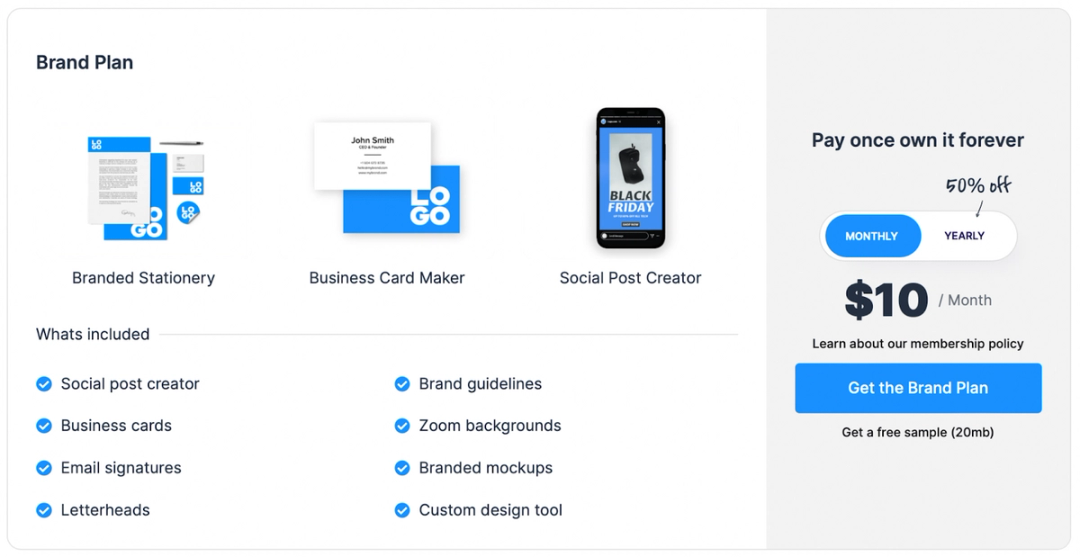 Our Brand Plan is your brand-building best friend. For only $10/month, you have instant access to:
Unlimited logo edits
Business card maker
Email signature maker
Custom design tool (Stitch)
Brand showcase
Brand guidelines
Perpetual brand backup
Oh, and all of them are pre-set with your new boutique logo. Say hello to instant convenience and results!
‍
Step 6: Promote your boutique
Social media branding is a highly helpful tool that allows you to market your boutique to the right audience efficiently. For instance, Instagram is a great place to post attractive images of your products with descriptive captions. It also allows you to easily engage with your target market, which is vital for a boutique owner.
But remember that having successful social media engagements only happens when you have brand credibility, and something you can do to build credibility in your boutique is to make your social media presence consistent.
Our social media kit gives you this consistency. We will provide you with ready-to-use files for all your social media platforms, such as Facebook, Instagram, LinkedIn, Youtube, and Twitter, so that you can get your boutique started in no time.
We also offer a website builder, which gives you endless opportunities for your boutique. Every business needs a website, and now you have one!
You can also use it for diving into other methods of promotion, such as creating blogs about your journey managing a boutique, providing tips and tricks to others with the same aspirations while promoting your business.
Did you know that companies with blogs produce 67% more leads monthly than companies that don't blog? So what are you waiting for? Start building your platform today!
‍
10 great examples of boutique logos for inspiration
Here are some beautiful boutique logos to get your creative juices flowing:
1. A touch of gold adds glamour and sophistication to your boutique logo. Go for the gold!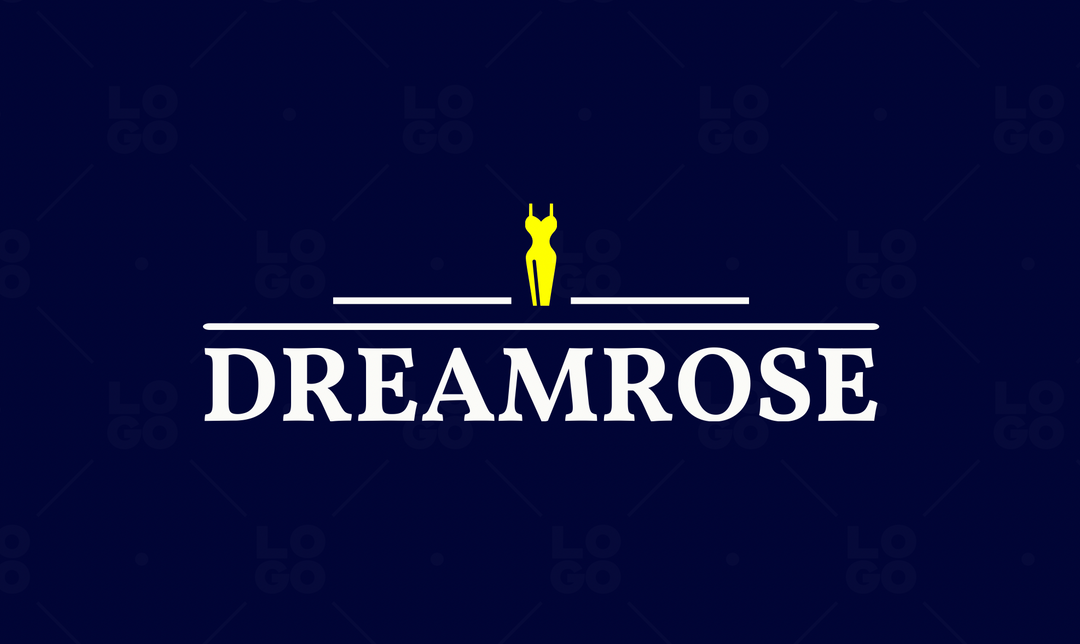 2. Red is for passion and confidence. Show customers that your products are going to give them all the poise in the world.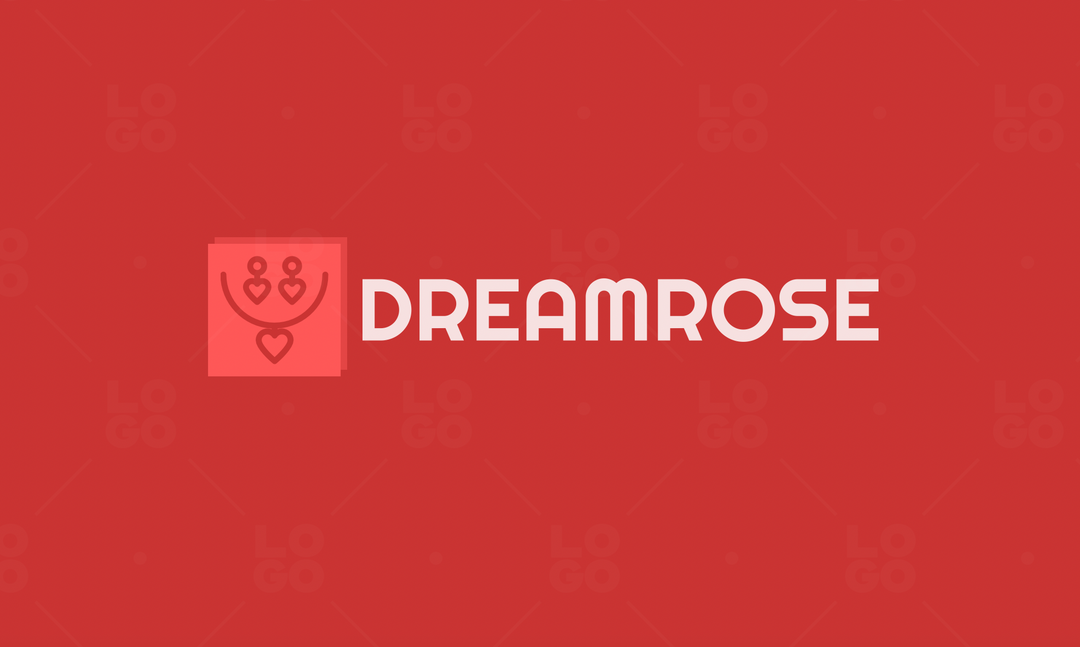 3. Red and blue are among the most common color choices for logos. Why? Simply because they're effective. Now, imagine having both together!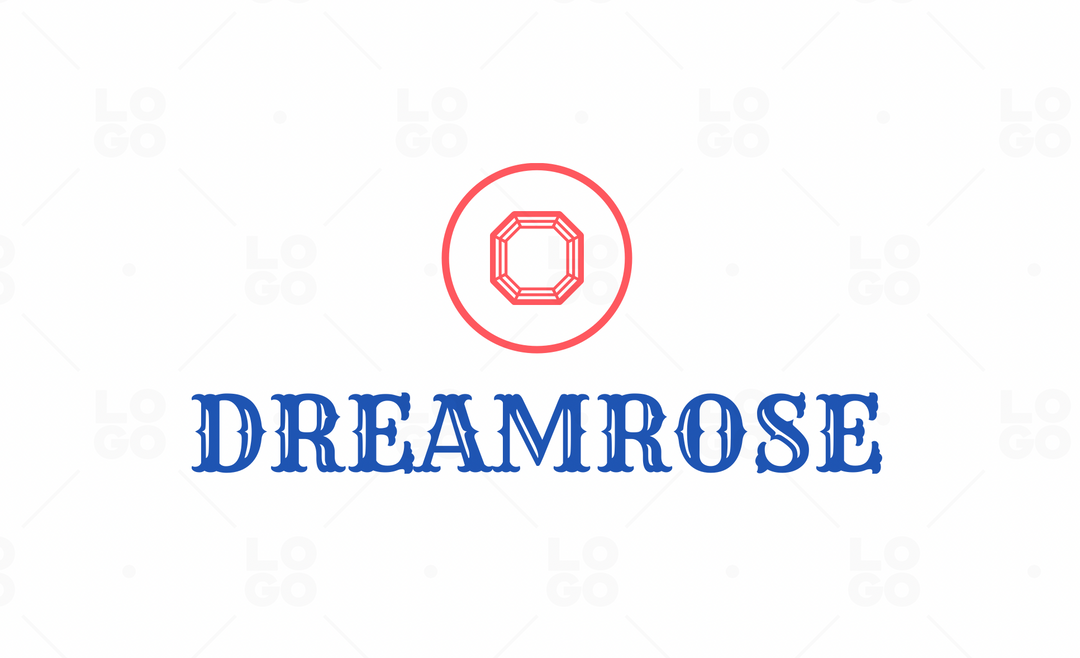 4. Yellow is one of the most eye-catching colors of all. It evokes joy and lightness, and aren't those qualities you want in a boutique logo?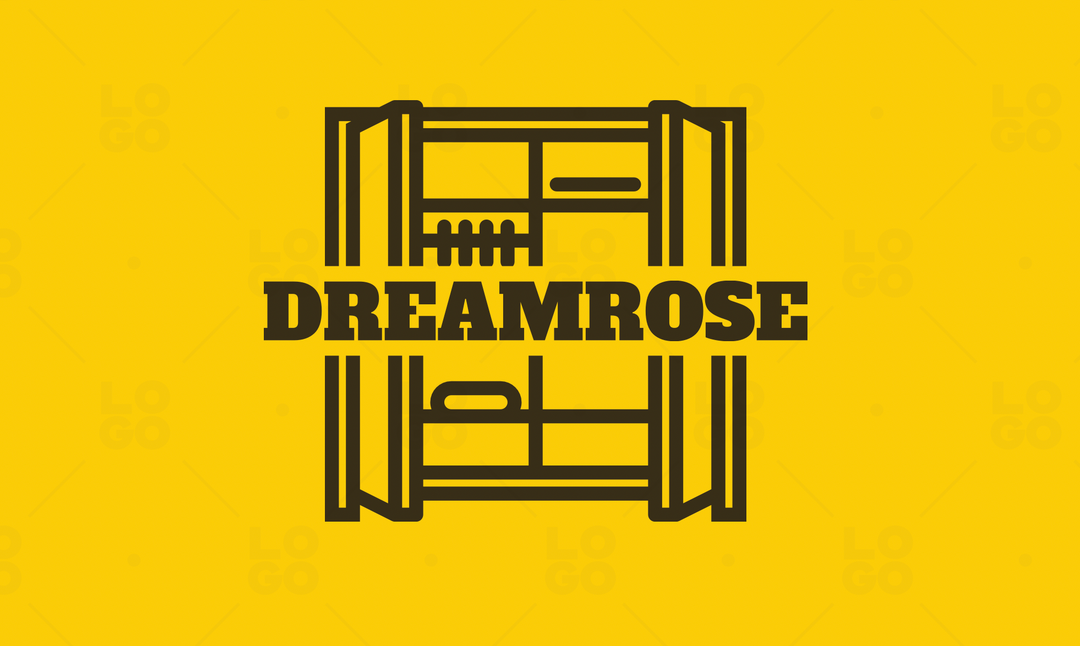 5. It isn't easy to find script typography that reads well— but this one does it perfectly!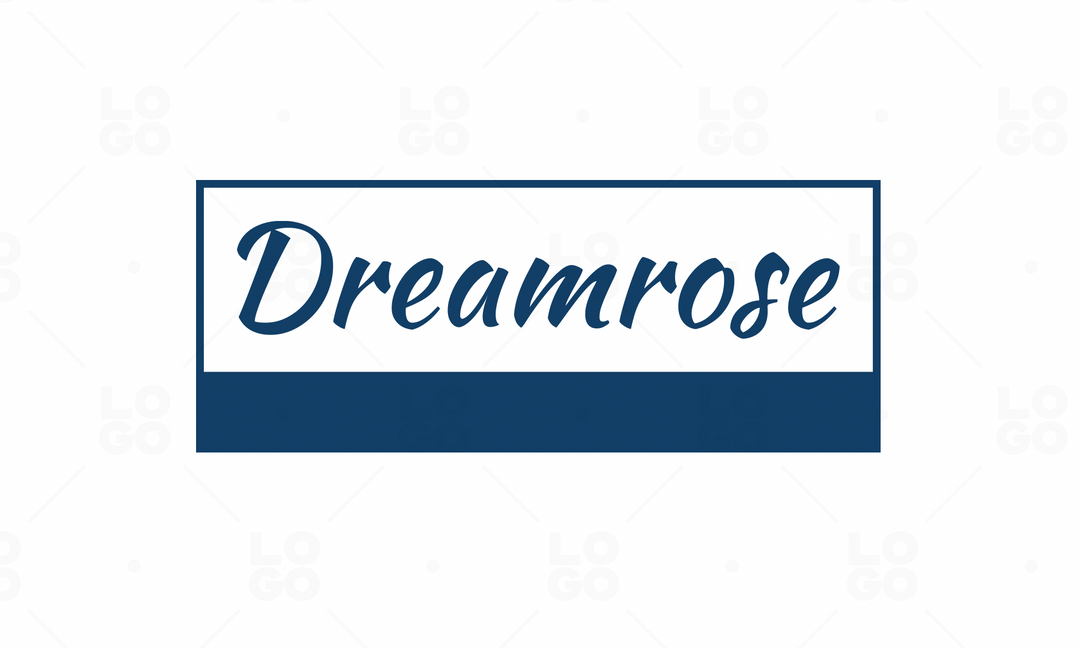 6. Don't forget, most boutiques cater to women. And what do women love? Pink! Feature this girly, fun color in your beautiful boutique logo.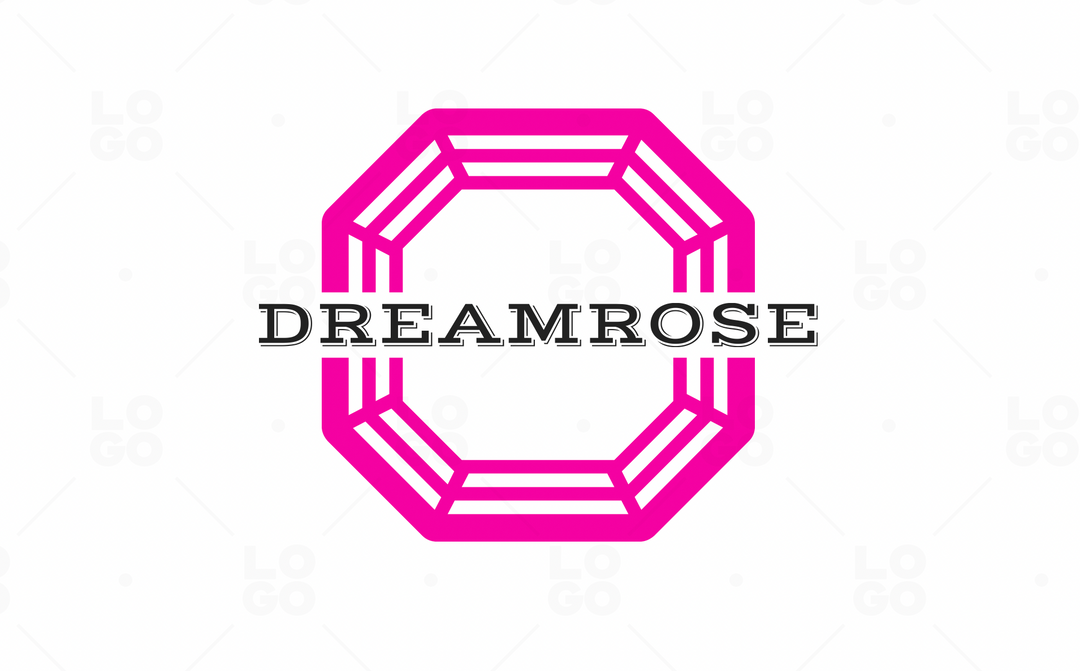 7. Classic black and white logos are timeless and always relevant! Design a logo that shows that your boutique is sticking around— and this does precisely that.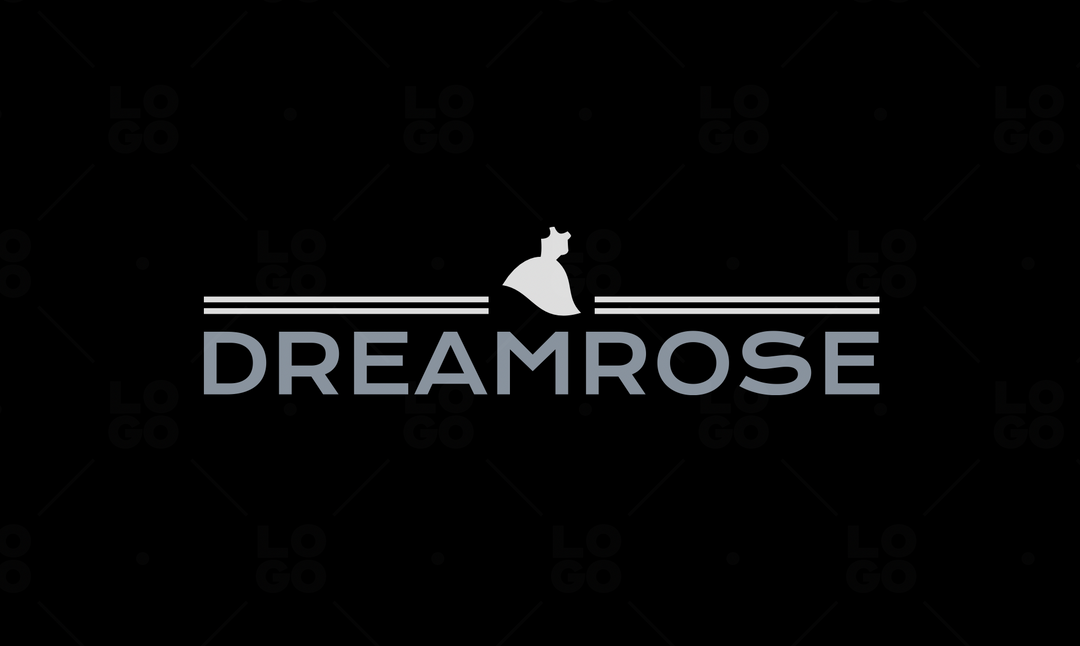 8. Simple logos always win. Fortunately, this one is also fun and quirky! Talk about a win-win.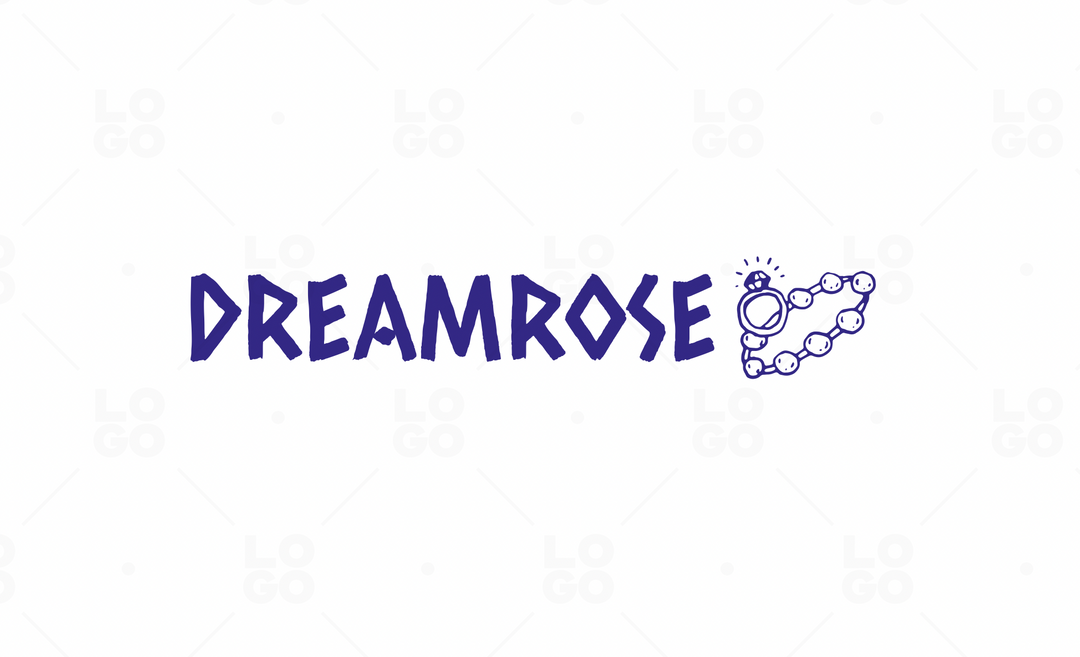 9. Stand out by using unconventional colors on your boutique logo. Plus, the disparity between light and dark emphasizes its elements beautifully.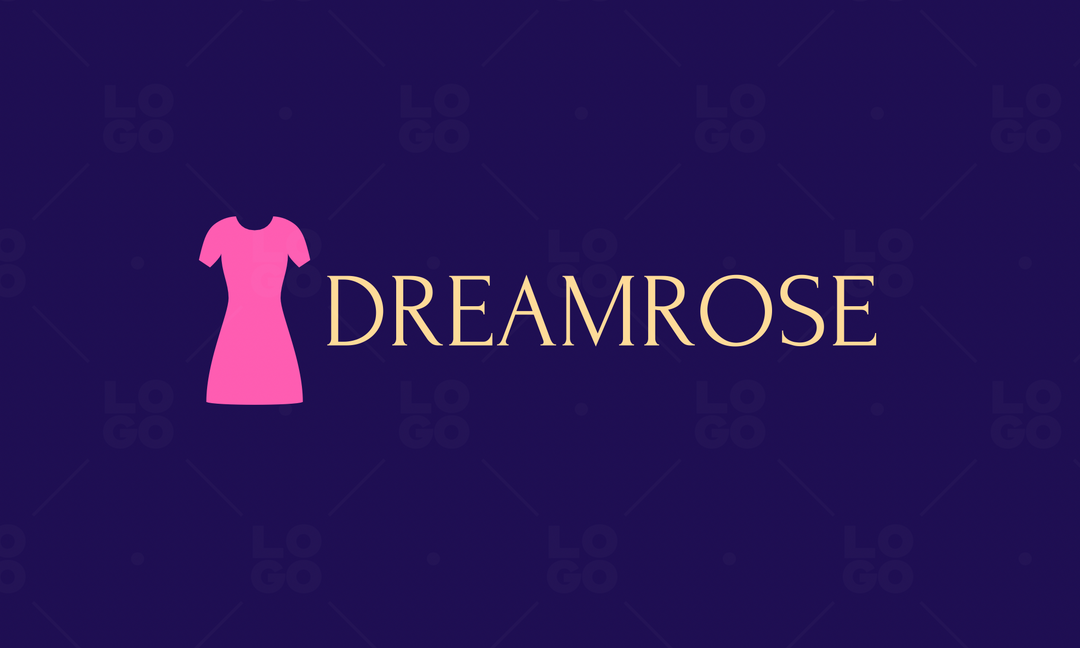 10. Some of the most famous logos in the world are blue because it represents professionalism and skill. Let those wonderful traits be a part of your boutique logo.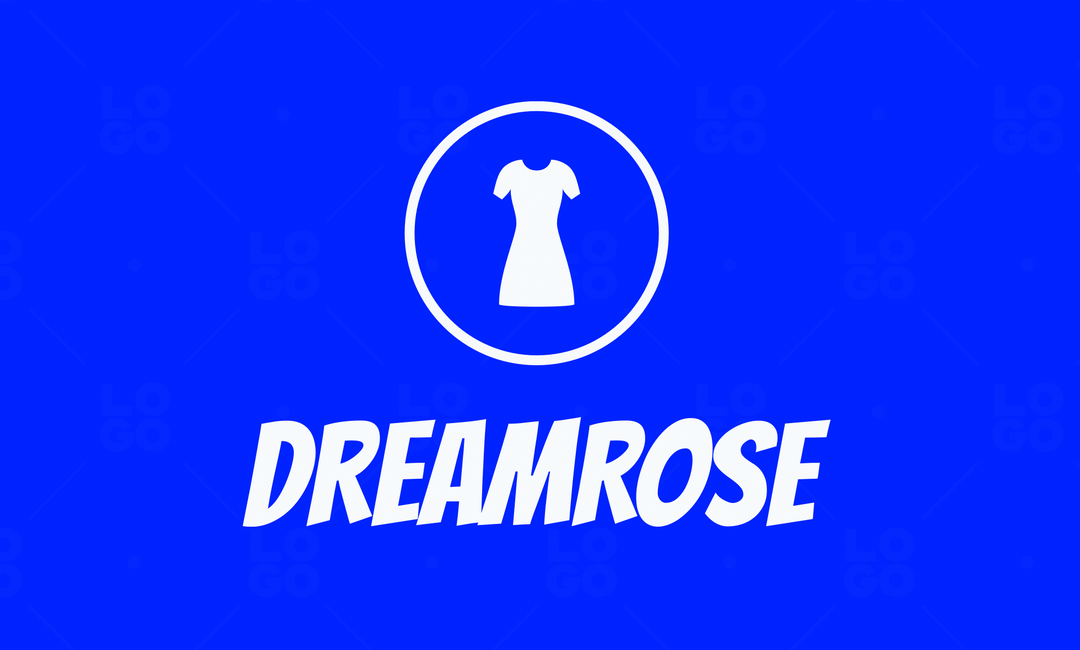 ‍
Frequently asked questions: 4 popular FAQs about how to start an online boutique
What are some commonly asked questions about how to start an online clothing boutique? Get your questions answered with these four FAQs.
1. How much does it cost to start an online boutique?
There are several factors that influence the cost of opening an online boutique, such as the type of business structure you choose, your product, the platform you use for your store, and the marketing methods you utilize. To get your online store up and running, you should anticipate spending anywhere from $500 to $2,000 on setup.
2. Do I need a business license to start an online boutique?
For online sales, you may need a seller's permit (or seller's license). In most jurisdictions in the United States, a seller's permit is required in order to lawfully sell online. The rules and fees differ from state to state.
3. How long does it take to start an online boutique?
Getting your online store up and running usually takes between four and six weeks. However, this time span can vary according to the platform you choose and your level of technical expertise. As long as you're dropshipping, you can have your website up and running in less than a week's time!
4. How to start an online boutique with no money?
The key to how to start an online boutique with no money is to sell items that people want to buy and that are in high demand. The following are three simple methods for identifying product trends:
Search Google Trends. You can observe how the clothing lines you want to create are evolving.
Examine the top-selling items on eBay or Amazon.
Look for trustworthy market reports. According to a recent Grand View Research estimate, the global market for sportswear would reach $549.41 billion by 2028.
Customers will be more likely to purchase your goods if they are inexpensive, such as T-shirts, jackets, leggings, bags, or socks.
‍
Take the leap and launch your online boutique today
A logo is the core of your visual branding needs because it builds a foundation between you and your audience. It shows that you care about your boutique enough to brand it properly and well.
Compelling logos can ultimately set you apart from other boutiques, and they can potentially tell users your story with a single glance.
Give our logo maker a run, and let your story shine through with a beautiful, new logo today.