If you've got the skills of a creator and have things to sell online, then you could be sitting on a potential fortune. Sellers today are blessed with the boon of social media and e-commerce, which can take your products across continents at the click of a button.
You Could Be A Creator, Collector, Or Curator
You could be a creator of something new, a collector looking to sell a piece of their collection, or a curator who has selected objects in their possession and needs to sell them.
If you've got something to sell online, there's a great likelihood of someone wanting to buy it, albeit dependent on its condition, ease of shipping, and cost.
Going From Your 9 to 5 To A New Venture
Setting up your business is not easy by any stretch of the imagination. However, if you are committed to your craft, have a sliver of an entrepreneur in you, and are ready to go through a few lean periods initially, then you should try your hand at selling online.
Here are some advantages to setting up your own venture:
Be your own boss
Work on your terms; the more effort you put into your business, the more you can reap from it
Take home everything you earn without having to split it with your employer
There's no end to the number of things you can dabble in. You could be selling scented erasers on one day and hand-crafted boots the next
There's never a dull moment in business. If there is one, then it's up to you to reinvent and strategize to make the most out of your setup
You learn invaluable lessons. Entrepreneurship gives you insights into running a business like never before. Online tools give you direct insights into your consumers' behavior at points of sale, allowing you to improvise in real-time
You have complete control over what things to sell online, as there's always something for someone
Pricing Your Wares Judiciously
If you're a new player in the online-selling space, price your products competitively. Before attaching a price label to your products, study the market.
If you are a creator, calculate the price of manufacturing, man-hours of effort you put into your creations, material cost, and other factors. Add a minor mark-up initially and price it accordingly.
Do remember that orders coming in from far away will already be accounting for shipping costs. You do not want to deter first-time customers because of high costs.
Showcasing What You're Selling
Highlight your least expensive and most in-demand products up-front. They could serve as a portal for potential customers who will browse your collection for hours on end until they find something they like. Use good, high-quality visual content and be explicitly descriptive in the descriptions of the products.
What Are Some Of The Best Things To Sell Online?
In truth, anything that is unique and reasonably priced can be sold online. However, here are some of the quickest-selling goods.
1. Jewelry
Trinkets, bracelets, precious stone jewelry, and pendants are among the most popular things to sell online. Many people believe in the healing powers of birthstones and crystals. You could partner with companies that offer lab-grown diamonds to get started.
💡Tip: Use props while shooting your jewelry to amplify its appeal.
2. Soap
Homemade soaps are among the most sought-after gift items. You can combine a variety of shapes, scents, and oils to create bespoke soaps that can be bundled up into an attractive hamper.
3. Candles
The craft of making homemade candles has steadily gained popularity. You can now shape soaps the way you want and dabble in a variety of incense.
💡 Tip: On social media, use as many hashtags as you can to describe your product and its category.
4. Coasters
Smart slogans and graphics often make it onto coasters. They are light, non-brittle, and easy to ship via mail.
5. Mugs
While personalized mugs are hugely popular, you can also create your very own hits by combining designs, shapes, and intelligent features such as heat detection.
6. Socks
Socks are strangely intimate pieces of clothing that you only wear in public. So, patrons love using these foot warmers to drop a message or two about their favorite things.
7. Pottery
The seemingly rare craft of pottery is still in demand today. Pottery goes beyond just clay pots that are created using a potter's wheel. Stone and ceramic pots are a big hit too.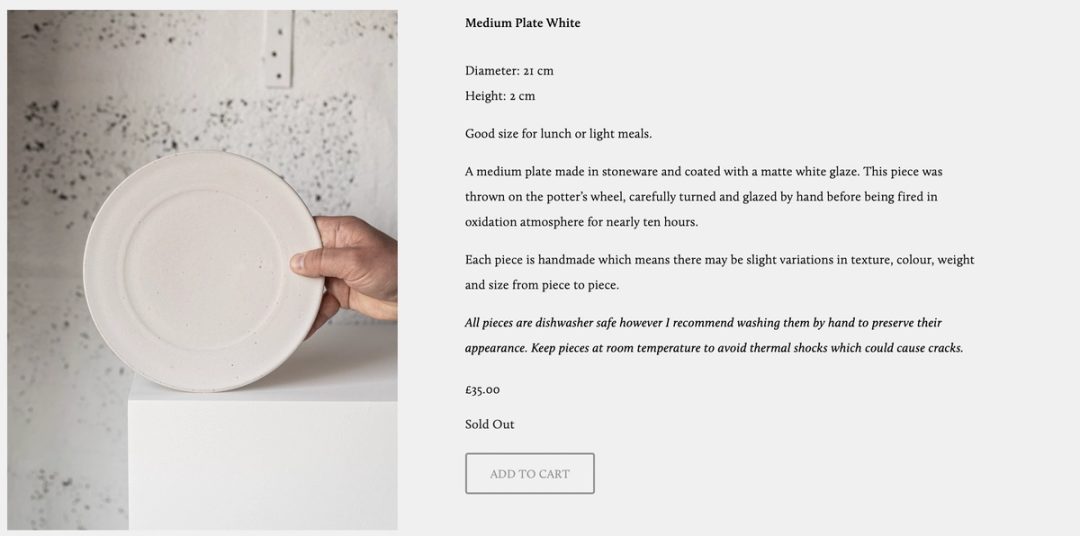 💡 Tip: Be descriptive about your creations. If possible, tell the story that inspired you to start.
8. Woodwork
Working with wood is another rare craft that pleases its niche audience. Woodwork can involve creating entire pieces of furniture, shelves, or even smaller objects like dolls and showpieces.
9. Beauty Products
With ingredients being so easily available, you can create your very own line of beauty products. Simply make sure that you have ample testimonials to endorse the products you sell and also be transparent about the kind of skin and hair that they are best suited for.
10. Bath Bombs
Because of their compactness and the liberal designs that they come in, bath bombs are a hot new favorite in the DIY ecosystem. They are among the most convenient and adorable things to sell online.
Interested in making the perfect bath bomb? Check out this tutorial:
11. Scarves
Scarves can have multiple purposes. They are colorful, and available in various sizes and fabrics. Make sure that you share as many photographs of your scarves online as possible.
12. Rugs
You can sell rugs with intricate designs, exquisite materials, or even quirky messages.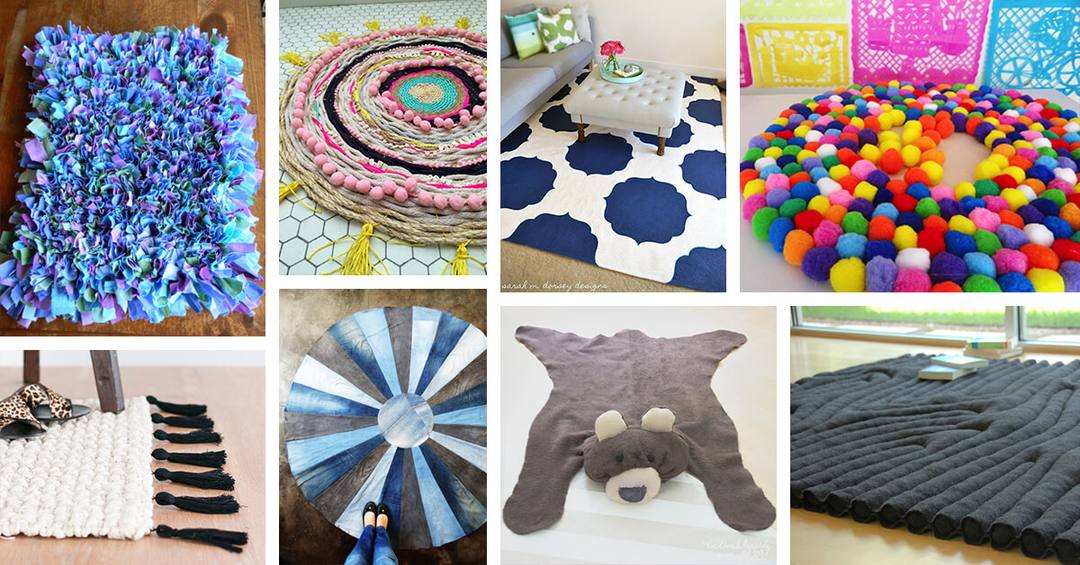 Rugs of all kinds can be used in residential or commercial settings, giving you a wider base to target.
13. Planters
Planters come in all sizes. If you're in the business of creating planters, you need to be wary that these could be large, fragile, and more challenging to ship.
14. Lighting
Whether it is a string of fairy lights in recycled wine bottles or intricately created crystal chandeliers, lighting ideas are among the most interesting things to sell online.
15. Woven Baskets
Basket-making is a waning art form.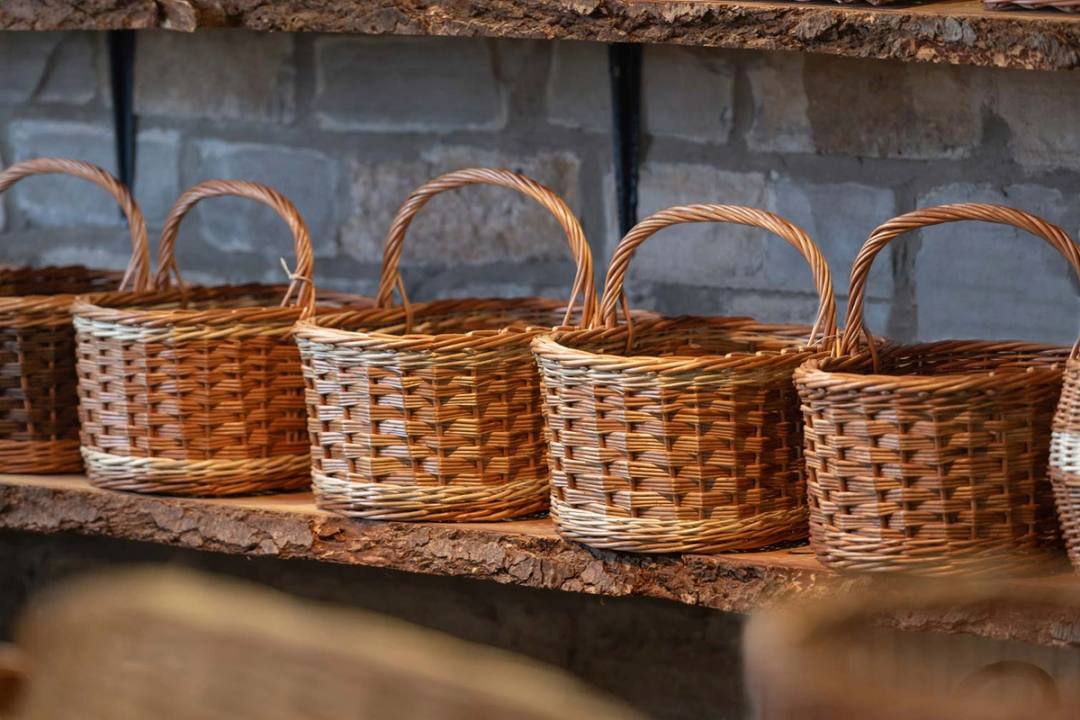 You can choose from a variety of styles and raw materials from which you can make your beautifully created baskets.
16. Jams
Jams can be used to make an existing dish better or can be consumed on their own. These popular edibles are a huge hit, especially during festive seasons.
17. Pickles
Pickles are made to last, so you get the advantage of a longer shelf life for your products. You can experiment with several ingredients and spices to create your own bespoke pickles.
18. Blended Tea
Teas can be nutritious, colorful, or simply delicious. The market for tea consumption is ever-growing and loves experimenting with new teas, giving you more avenues to sell.
💡 Tip: Sampling is a great way to get people to try different flavors of blended tea. You could package your samples as an assorted hamper.
19. Paintings
Your paintings can come in all sizes, in different styles, and on several surfaces. If you have a sizable collection, your paintings can truly make a name for themselves and land you fame.
20. Festive Décor
While festive decorations are only purchased on a seasonal basis, the effort to create them could take up the entire year.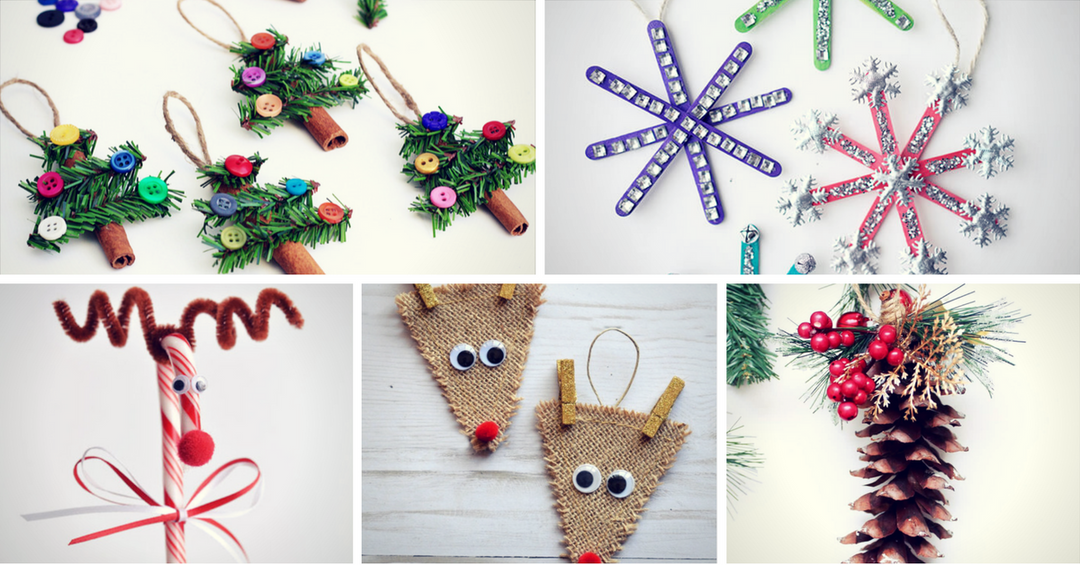 Festive décor can also find its uses off-season as props in movies and plays.
21. Incense Sticks
Incense can do so much more than just create a beautiful scent. You could create incense that acts as mosquito repellants, treat people with aromatherapy, or even simulate a scent of your choice, like bacon or chocolate.
22. Fridge Magnets
Fridge magnets never go out of style. You can theme magnets around a popular character from television and movies or pay tribute to a place, animal, or slogan.
‍
23. Flower Assortments
Flowers have an incredibly short shelf-life, so if you have a flower arrangement business, you need great logistics to back you up. Artificial flower assortments are also quite popular.
24. Pet Collars
Pet parents are spending on their little critters more than ever before. Intricate, customized, and comfortable pet collars are among the most sought-after accessories for our furry friends.
‍

25. Old Books
If you have a cabinet that is bursting at the seams with old books, you can sell them. Books are timeless, which makes them one of the easiest things to sell online.
26. Antique Furniture
Furniture made of good wood and wrath iron can stand the test of time. As they age, these styles become vintage and can fetch a handsome price online.
27. Baby Products
Some discerning parents are wary about baby products that are made by big companies. They turn to natural solutions made by smaller setups.
The time, research, testing, and infrastructure to manufacture baby products could be expensive, but can reap good results over the long run.
28. Phone cases
Everyone's got a phone, if not two. Phone cases are an interesting canvas to express your creativity. They are available in various materials and cuts, depending on which model of phone they are meant for.
‍

29. Spice Packaging
Blending spices or selling them in their pure form with artisanal packaging can find you more buyers than you expect. Gifting beautifully packaged spice packets is popular in several parts of the world.
30. Salt and Pepper Shakers
Available in a pair, you can thematize salt and pepper shakers to make interesting combinations. They are fantastic keepsakes and gift items.
Maintain The Quality Of Your Products
As your demand increases, you will face the challenge of producing more quantities faster.
One thing you shouldn't compromise on during your business's journey is the quality of your products. Selling online also invites customer testimonials on your products, and even one bad review can cost you.
So, now that you're in the know, it all comes down to taking your very first step as an online seller. You have ample options to choose from, but go with what suits your skill set the best.
Happy selling!
Ready to design your logo for your new home-based gig? Get started with our logo maker!