‍
Search engine optimization (SEO) is more than creating relevant content and stuffing it with keywords. For greater search visibility and a higher search ranking, you need to look at other key factors that impact your ranking.
The importance of search visibility for your website and logo design can make all the difference in garnering attention for your business. It is a process that most budding business owners skimp on and, thus, fail to reach the acclaim they deserve through a lack of due diligence.
Optimizing your website and logo can help you improve your visibility and rankings. That is especially true if your business gets a chunk of its business from local searches.
While adding your logo to a small screen space may seem trivial, the fact remains that it can improve your visibility and ranking manifold.
Let's start at the top and understand why a logo is vital to your business, then discuss how optimizing your website well can land you all kinds of recognition.
‍
The relevance of your company logo
Your logo design is a critical part of your brand's identity. For the customer, it is a trigger to instantly recognize who you are, what you do, and how they feel about you.
The most challenging part is creating a logo that does all that, but once you do, it comes down to putting it out there in front of the consumer at every online touchpoint. Doing this starts to create brand recall in the minds of existing and potential customers.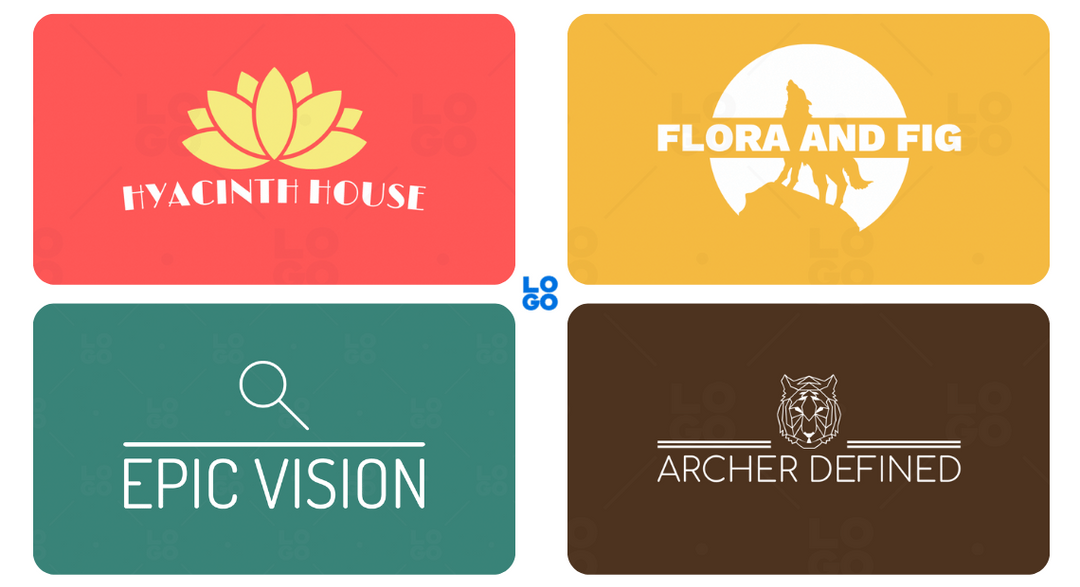 Creating a logo that draws on all the brand elements isn't rocket science. It just needs some creative skills and a high-quality, free logo maker like LOGO.com.
A good logo is an integral part of all successful businesses. It's up there in terms of relevance, along with delivering high-quality products and drawing positive feedback from customers.
‍
Let's look at other ways your logo helps build your brand's identity.
1. It attracts attention
According to a study by Microsoft, the average attention span of humans is under eight seconds; even a goldfish has a greater attention span of nine seconds. That says a lot, doesn't it?
Once you get the desired search visibility, your impact must be immediate. Showcasing your logo at every opportunity is a way to trigger recognition and recall of your brand values.
If your brand has a playful identity that doesn't take itself too seriously, you can create something similar to the Discord logo, which prides itself on being fun and bold.
2. It forms a first impression
Your logo should be the first thing your customer sees when interacting with your brand.
A well-designed and eye-catching logo piques the interest of potential customers to find out more about your company, including its services and products.
An impactful first impression conveys ownership of your niche and introduces your company as an authority in your professional space.
3. It defines your brand identity
A logo is a part of a company's branding elements. However, it also acts as the foundation for the brand narrative.
It uses visual elements like colors, tones, and fonts to narrate your story to the customer. The logo sets the stage for this story. The logo gives your brand a distinct identity and sets it apart from the competition.
These are some of the top-level reasons why a logo is critical for establishing your brand identity. Let's now look at how you can use your logo for better search visibility for your brand.
‍
6 ways to optimize your logo for better search visibility
Businesses like restaurants and service providers that depend on local search traffic often look for innovative tactics to beef up their local SEO game. Yet, one of the most straightforward and elegant tricks is optimizing the website's logo.
Many businesses are unaware of this tweak, which can give you a step up in achieving greater search visibility than your competition.
With this in mind, let's take a look at six tips for increasing your search visibility. It's best to set and periodically measure your content ROI when you start your visual SEO game.
‍
1. Start with an image audit
Before starting any visual SEO activity for your logo and the images on your website, you need to conduct an audit to establish where you stand today in terms of optimization for SEO. Only then can you set a relevant benchmark for your reach after your logo optimization process.
Hence, an image optimization audit is your priority when starting the optimization for greater search visibility.
Start by creating a listing of all the visuals you have on your website
Run a diagnostic with a tool like Google Optimize to determine how your images are currently set up for critical elements like size, formatting, and image description. Make a list of the shortcomings, if any. You may even use it to conduct A/B testing to determine which images perform the best.
Next, figure out if you need all the images you're using. You may find that you can delete some without impacting the visitor's experience. You can also look at replacing some images with illustrations or with the creative use of fonts.
For better search visibility, take note of the image formats. Try and get all the images in 2-3 formats so that it's easier to optimize them. PNG and JPEG are the most popular file formats, but they have limitations. We'll look at this in the next section. Have you optimized image file names with the right keywords and ALT text?
Remove small files that give you blurry and grainy pictures and a poor user experience.
A proper image audit sets the stage for the platform to assist you with the optimization process. The audit will highlight the areas you need to tweak or improve while eliminating what is not working.
It's suggested that you include the articles on your website in the audit. Take the opportunity to check for plagiarism as well.
‍
2. Choose the best file format
If your website is hosted on WordPress, choose image file replacement formats like DIV or CSS for the images, including your logo. That speeds up the loading time of the page.
The difference isn't going to be day and night. However, every second that you shave off the load speed will reduce the bounce rate from your website, and the search engine algorithms will read that as a positive marker and rank your content higher.
The drawback here is that these encodings do not support ALT attributes and the use of Schema.org markup in your images. So you would need to segregate the images where you don't require ALT tags from those where you do need them.
There's always IMG. Irrespective of the type of website you have, be it an e-commerce store or a landing page, optimizing the page for your logo will contribute to higher search visibility and page ranking.
Images come in a variety of formats, and it can be difficult to determine which format is best for your online content. Often, it comes down to a trade-off between image quality and page load time. Sharp and detailed images are more prominent and take more time to render on your page.
Let's look at some standard image file formats and the pros and cons of each.
JPEG: JPG files are among the most commonly used for displaying images. The drawback with jpg files is that you can compromise the image quality when resizing the images. These files work best for the big images on your website, like the banner on your homepage.
PNG: PNG files are larger and work well for elements like logos, screenshots, and custom graphics.
SVG: SVGfiles have similar functionality to PNG files. You get the added flexibility of resizing them without losing the overall picture quality.
GIF: GIFS are ideal for moving graphics or animation.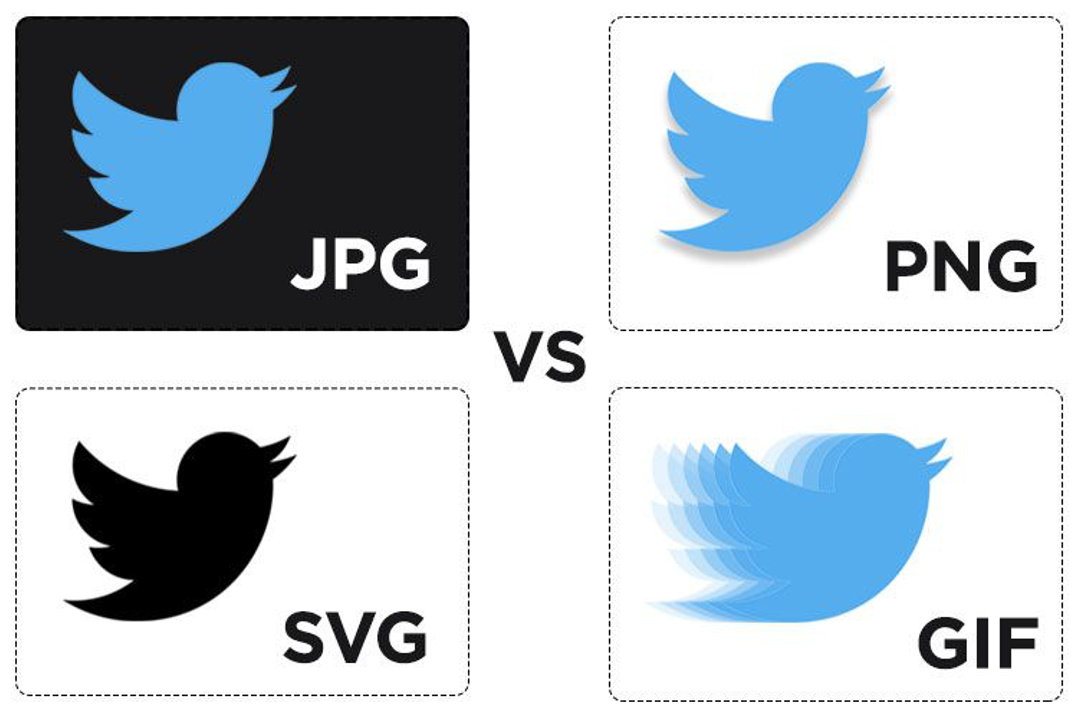 Besides these, there are several newer formats you can look at for your visual optimization and increased search visibility. Some of the newer formats include Web Project from Google, FLIF, and HEIF. If you want to optimize your pictures for social media branding, tools like LOGO.com are also great.
Ask your web designer for the best advice on which doormat to use for each image on your website. If you're using images on a landing page, do that before using your different landing page tools. You wouldn't want to put the cart before the horse.
Next, work on optimizing the file sizes of each image based on where you will place it on your page. That helps the search engines when they index your website.
The middle of the road works well when it comes to image size. You can compress files to about 150 kB and avoid using previews or thumbnails for the image links, which will increase the rendering time. Also, consider factors such as display options; 4.3 or landscape seem to work the best.
‍
3. Use ALT text with keywords
One of the easiest ways to link text to an image is by using the ALT tag. Search engine algorithms are constantly evolving, and they can now interpret the content on a page more effectively. The ALT tag continues to produce good results by giving positive signals to the crawlers.
The ALT attribute helps the crawlers better understand the content and image context. Relevant keywords here also help in getting better search visibility for your content. Some other things that you should know about using the ALT attribute for your logo include:
Ensure the ALT tag text contains the name of the company.
By adding a unique brand name to the ALT attribute, you increase the chances of securing a higher rank in organic searches.
Don't overstuff the ALT tag with irrelevant text. Keeping it simple here enables the search engine to put your logo into a better perspective. Just go with the brand name and one or two keywords.
It's best to put two to three relevant keywords in the ALT text. The more precise your choice of keywords, the higher your ranking can be.
Several tools on the market enable you to do all this. Tools like SE Ranking help you find the right keywords and enable you to do website auditing.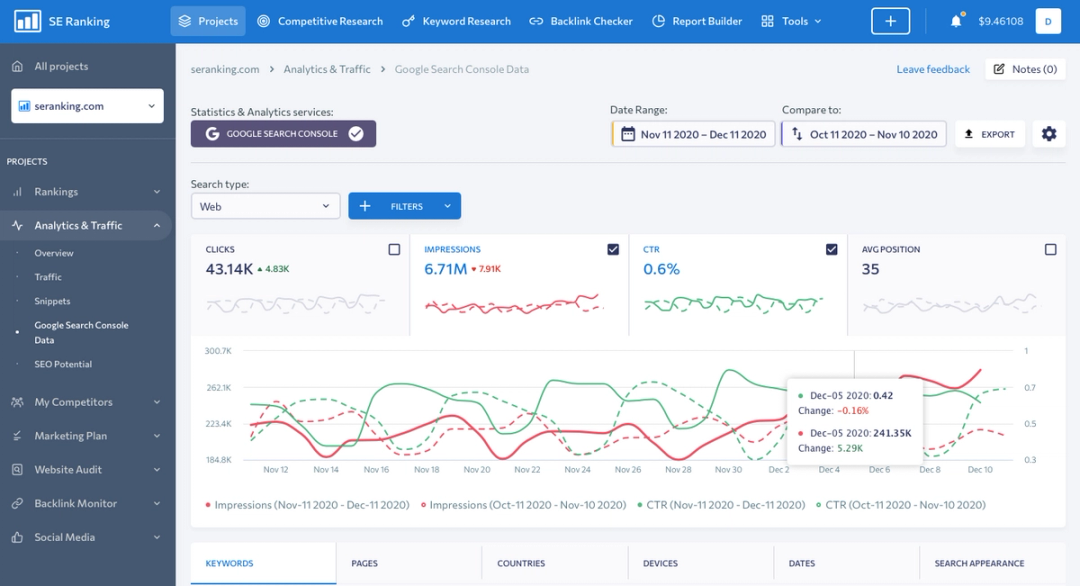 The website audit analyzes the pictures on your website and suggests actions you can take to optimize the logo on your website.
‍
4. Use an appropriate file name
There's a difference between a website designer and an SEO specialist. One will upload your logo under the name "logo.png/jpg," while the other will ensure there is a brand name or keyword in the logo's file name.
Using brand names or keywords in the file name might not look like a big deal, but according to the experts, it is essential to use the appropriate name to convey the image's content to the search engine. The file name ties the logo with the company, which further improves the value of SEO and helps your page rank even higher.
‍
5. Add a homepage link to your logos
For good logo optimization, it is essential to link the logo to the homepage of your website. You will need to make a canonical link to your homepage to ensure that the link opens the latest version of your homepage.
You can further optimize the logo by adding a title attribute to your logo specified in the IMG tag. If the ALT attribute is already in the IMG tag, you may want to add the title attribute to the link. Ensure that the title is identical to what you mention in the ALT content.
You can also convert a logo into a link by adding an HTML markup to tag the image as a link. The process of adding the markup will vary based on the tool you use to add it.
Programs like Microsoft Outlook simply provide a menu option to add links easily. Other tools, like WordPress, have a built-in HTML editor and a button to add your link. You can always create the HTML markup if neither option is available, making your logo clickable.
Here's a short and easy tutorial on assigning a link to your logo on a WordPress theme:
Where you have a menu option to insert a link, simply click to highlight the logo image and select the appropriate option. On the other hand, if your link is a button in the HTML editor, just click to highlight the logo and then click on the button.
Copy and paste the URL for the link when prompted. If you're adding a title that describes the link, type a relevant description, like the company name. Keep in mind that some editors also use a check box to enable you to open the link in a new browser window once the user clicks on it.
Some logo images need some modification before you can work on optimizing them. If your logo is composed of primarily white or transparent areas, your logo will pose a challenge to Google since Google's site design has a default setting of a white background.
Google will decline to use your logo in the Knowledge Graph because white on white would be invisible.
‍
6. Include a title attribute
The image title attribute is different from the image's file name. Instead, it's additional information that you can add to the photo or graphic's HTML tag. The title attribute can be used to describe almost any HTML element.
Hence, a valuable way of using the title attribute for SEO purposes is to use it in the link element that provides descriptive text within an anchor tag. That gives you additional on-screen real estate to add your targeted keyword phrases. Avoid using the title attribute to create a duplicate of your anchor text.
You use the title attribute to provide supplementary information and let users know where the link will take them if they click on it. You first need to ensure that the logo is linked to the homepage for logo optimization. Next, ensure that the link is the homepage's canonical link.
For further optimization, add a title attribute to the link. You can also add a title attribute to the logo's IMG tag, but as a best practice, we suggest adding it to the link if you've already got your logo ALT text.
There are a lot of mixed signals when it comes to the importance of using image title attributes in your overall SEO plan. Some claim that it's an excellent way to include high-ranking keywords, while others question whether the search bots even bother crawling the attribute.
This short video should clear things up!
Let's just cut to the chase and say that image title attributes are not a direct ranking factor. However, including them won't hurt your site from an SEO standpoint. Keep in mind that even Google recommends it.
If search engine bots crawl the image title attributes and you have incorporated keywords, at least your images will get a boost and rank higher in Google Image search results.
Besides, image titles can improve your site's User Experience (UX). That can indirectly influence ranking factors like page views and session durations.
‍
How to optimize your website to perfection
Being among the top search results helps your business become visible to even the most impatient users. A website with good search visibility can attract visitors to its pages organically.
Factors that enhance your search visibility also improve your website's aesthetic appeal. Improving your visibility score helps your website look professional and believable as a by-product.
‍
How is search visibility calculated?
Calculating your search visibility begins with identifying the keywords you want to target. The keywords should be relevant to your brand and industry. The broader the keyword, the more expensive it can be to rank.
Next, you apply a click-through rate (CTR) based on the ranking position of each keyword. This number can be an estimate. Add the CTR of all keywords and divide it by the total number of keywords. Your search visibility score is a percentage value (0% to 100%).
Here's an example of an SEO visibility dashboard: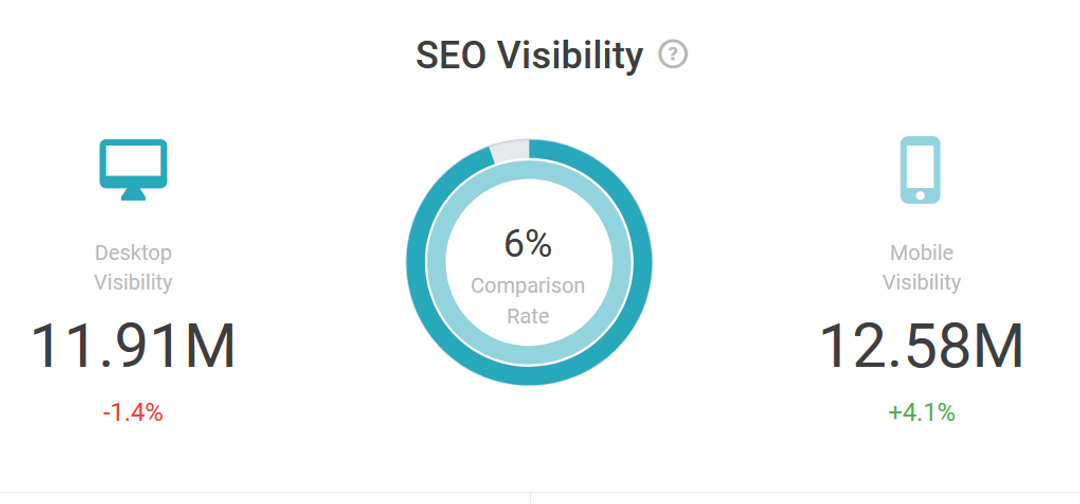 A good ranking position is around the 30% to 40% mark. A score of 0% means that none of your pages have ranked in the search results of a search engine's top 50 pages. The process can be manual and laborious, but it gives you great insights into which of your competitors are beating your rankings.
‍
3 factors affecting search visibility & traffic on your website
Before you begin judging your search visibility, you need to identify the underlying factors affecting it.
1. Search volume
Only target keywords that your prospective customers are going to use. The keywords should be relevant to your business. Look up keywords that your competitors are using. Try to figure out which ones are working for them.
2. Placement
How you place your keywords within your website content affects its traffic. For example, you need to look no further than this blog post. We've used "search visibility" as a keyword. Can you count how many times and in how many forms we have used the keyword?
3. Keyword volume
How powerful are your keywords? Are they searched by people with a specific need for your product or service? Who else's name shows up when users search for that keyword? Your keyword volume tells you how many searches each keyword receives. If it is low, target your audiences with more generic keywords.
‍
5 strong ways to improve search visibility for your website
Do not panic if your search visibility score is under 20%. Take these proven steps to improve it. These techniques take time to show results but are effective in the long run.
‍
1. Target long-tail keywords
Does your website have great content but poor keyword rankings? You may be pushing for highly competitive keywords. The generic nature of the keywords makes them difficult to compete for because there are web pages that have been targeting that keyword long before you.
If you target word phrases instead of single generic words, the probability of it being less competitive is higher. Long-tail keywords are more likely to improve the ranking of your website.
‍
2. Check your website's mobile-friendliness
The world spends most of its time on mobile phones rather than desktops. If you need a hair spa, the chance of you looking for one around your vicinity, on your mobile phone, is higher. Your website needs to be designed for mobile viewing because that's where your customers will end up.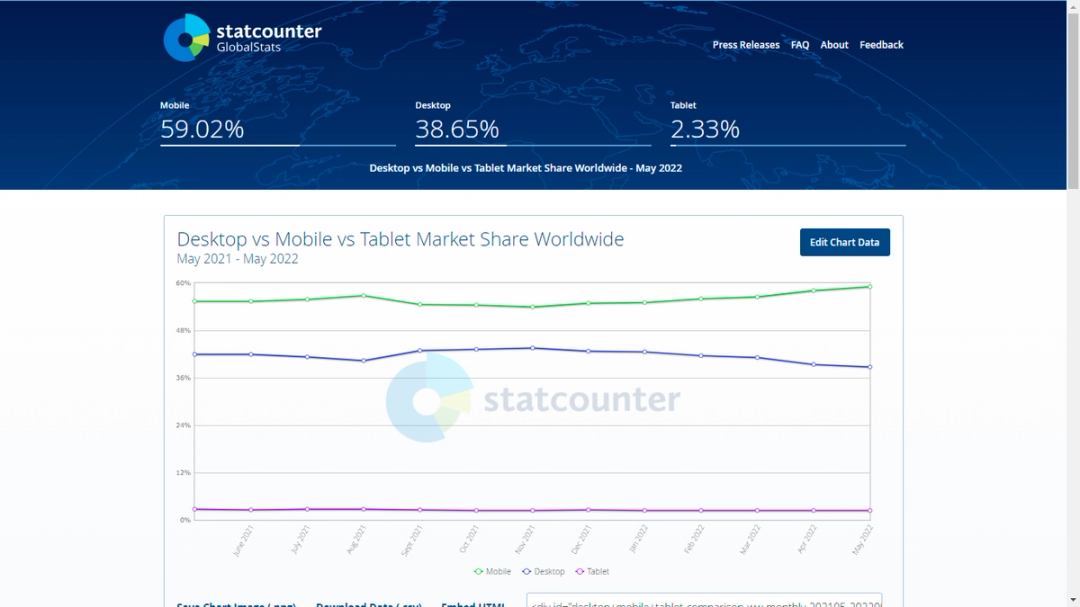 Google favors mobile-friendly websites. This matters because 92.47% of all organic search comes from Google. Here's a tool from the search giant that will help you diagnose your website's mobile readiness.
‍
3. Build backlinks from relevant sites
Good SEO is all about reputation on search engines. Your site's reputation can improve when it is promoted or referenced by a reputed site.
Explore these strategies to get backlinks from reputed sites:
Backlinks work better than they come from websites that are within your niche. The pages with backlinks to your content should have a good page rank. Outsourcing link-building efforts can be helpful in order to save time and money, as it eliminates the need to search for websites to link to your content manually. Moreover, the pages with backlinks to your content should have a good page rank in order to maximize the effectiveness of the backlinks.
‍
4. Improve pages that are ranking on page 2
Digital marketing agency, Born Intelligence, reports that most internet users do not go past the first five results on search engines. Being on page 5 and hoping to rank on page 1 could be a pipe dream. You have a glimmer of hope if you are on page 2 of Google.
Page 2 of Google may not be your goal, but it is an opportunity.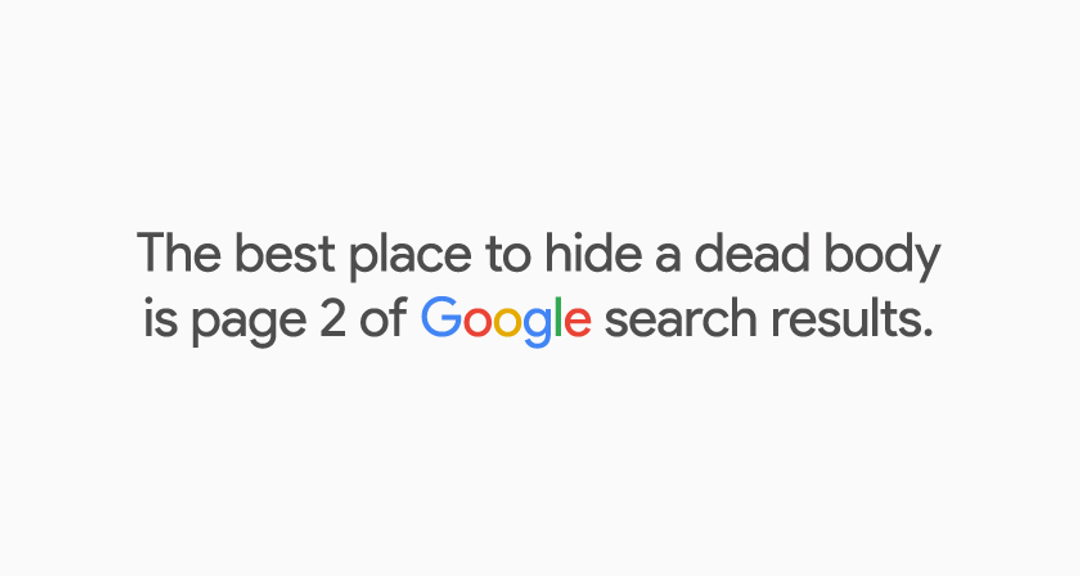 Take every keyword that ranks on page 2 as an opportunity to move up to page 1 of Google. Then aspire to be in the top 5 results. Use Google Search Console to check for keywords that have an opportunity to do better. Make more compelling content, add images and descriptions, amp up the keyword occurrence on those pages, and things could just go your way.
‍
5. Run an SEO audit
It can get frustrating If your pages don't rank, even after your best efforts. In this case, an audit may be a good idea. The audit will identify underlying technical errors in your website that are affecting Google's indexing on your site.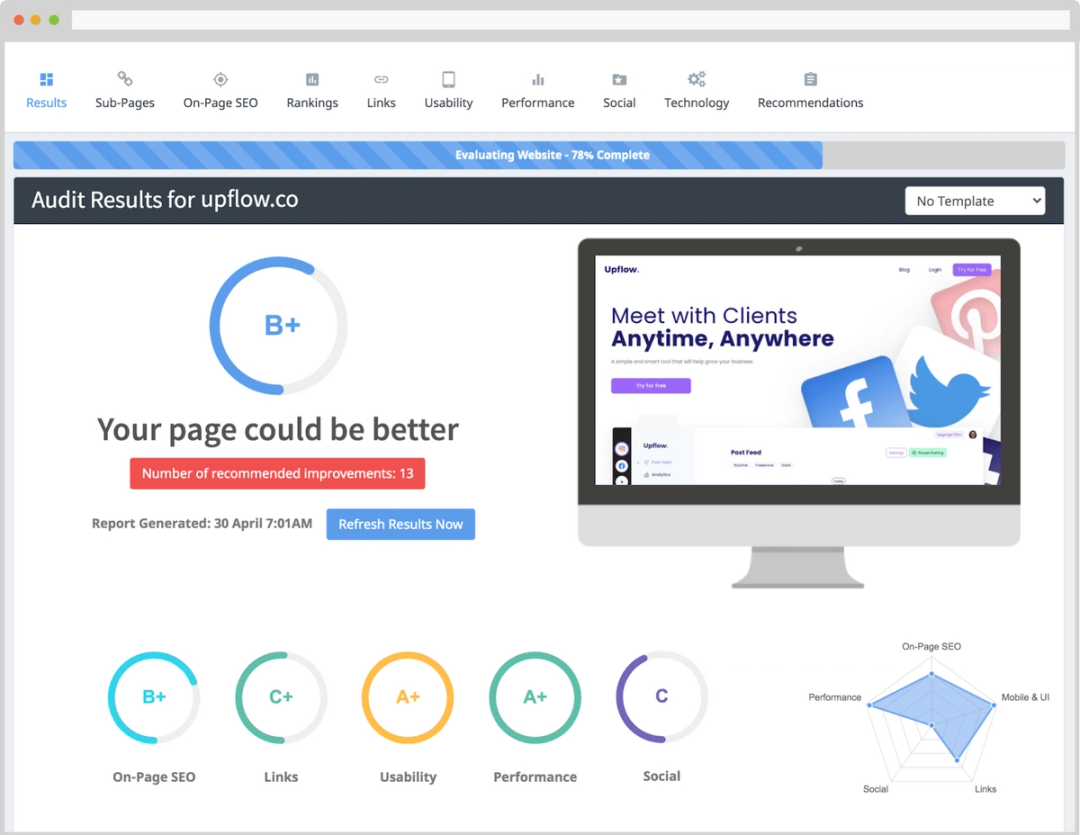 You can turn to SEO audit websites like SEOptimer.com if you are on a shoestring budget and cannot afford a full-scale audit.
‍
Identifying a loss: Recovering your search visibility
It's always better to nip a problem in the bud. As soon as you notice your SEO Visibility score drop, check for leaks in your boat. Here are the most common red flags you should check for:
1. Lost organic traffic
Lost organic traffic indicates weakened SEO visibility. If you observe an abnormal drop in your page views, even though you have not changed your focus keywords, there is a chance that something is amiss.
2. Less leads in your funnel
Businesses that drive leads and capture information online require these leads to be well qualified. Not all users who visit your landing page fill out a form. This number can drop further if your landing page or website isn't receiving a steady flow of visitors.
3. Lost rankings
Has your page disappeared from the first page of Google? Or was it on page 2 and has slipped to page 4? It could happen because a large number of reputed sites target a keyword or keyword phrase that you have been commanding over time. Gather in a war room and find a strategic and creative way out of this.
4. Technical glitches
Technical glitches are hidden assailants and repeat offenders when it comes to affecting search visibility. Only a website audit can ensure that they are identified and remedied before any more damage.
Improving your SEO optimization can be termed as building your website's reputation on search engines. With reputation comes trust, and with it comes sales. Good search visibility is a non-negotiable superpower. Every business must strive to attain it.
‍
Frequently asked questions about search visibility
What are some commonly asked questions about better search visibility for your logo and website? Get your questions answered with these three FAQs.
1. What does website visibility mean?
One definition of "visibility" is "the frequency with which your website is discovered on the Internet." When estimating a website's visibility trend for the set of target keywords currently being tracked in a Position Tracking campaign, Semrush uses a metric called Visibility seen in Position Tracking campaigns.
2. Why is it important to be visible on Google search?
It's a great way to earn trust and keep patrons coming back. If Google can put its faith in you, you have a leg up on the competition. Despite the unfairness of the situation, 92% of all clicks on search engine entries come from items on the first page. The more skillful you are at SEO, the more likely you will be to rank among these pages.
3. Why is my website not getting traffic?
If your website isn't getting regular visitors, the user experience (UX) might be to blame. No one will bother checking out your site if it isn't simple to navigate. Regardless of how excellent your content is.
‍
Wrapping up
The time spent creating and optimizing your website and logo with the strategies mentioned above is focused on achieving one goal: providing a better user experience for your visitors.
The idea is to set up a virtuous cycle.
Optimizing your website and logo enables you to improve your search visibility and attract more visitors. More visitors means higher engagement with your content.
With higher engagement with your content, search engines will keep ranking your website higher for similar search queries.
Ready to design your free logo? Get started with our logo maker!
‍
Allie Decker is the Head of Content at Omniscient, a marketing agency that works with SaaS brands. Before working with Omniscient, she spent 5 years as a freelance writer and then joined the content team at HubSpot, where she worked for nearly 3 years.
She has contributed to more than 100 high-converting articles for HubSpot and collaborated with the folks at Entrepreneur, Hotjar, and Foundr. Her words are bookmarked by entrepreneurs, small business owners, and digital marketers worldwide.