So, you've been creating some beautiful art lately. What better than a creative painting business logo to go with them? Find out why it's important and how to make one below!
A logo is like the visual pitch of your painting business, which can set it apart from others in the art industry. Your painting business needs effective branding to build a strong foundation—a logo is a huge step in the right direction. Gorgeous paintings deserve beautiful branding elements, don't you think?
Strong business branding allows you to foster a strong connection with your target audience, swaying them into learning more about you and engaging with you.
A beautiful painting business logo refines your brand, but more importantly, it provides you with credibility, an essential benefit to have as a professional artist. You're painting beautiful work, and your logo should be just as eye-catching and stunning.
Building your painting business logo leads to trust between you and potential customers, which is essential as they would be relying on you to procure meaningful and profound art pieces. What an honor!
When you start building a connection with your audience through proper branding, you also start receiving easy brand recognition.
A strong logo is a gigantic step to help you get there, and with our AI-powered logo maker to guide you through the process, your visual branding is good to go.
But before branding needs, consider these other steps to make your painting business stand out from your competition.
How To Make Your Painting Business Stand Out
Your painting business logo is essential, but there are other ways to stand out and build a strong reputation in the art industry. ‍
Statistics show that the global art market was valued at $50 billion in 2020— a significant drop from 2019, which was estimated at $64 billion. This decrease is due to the impact of the global pandemic. On the bright side, $50 billion is no pretty penny. Though the numbers are dropping, the market remains to be a lucrative venture to tap into.
A 2021 report shows that art dealers are encouraged to transition into digital methods to find a way around the pandemic's effects. Consider rendering your paintings into digital pieces to keep up with the trajectory of the art market.
Branding is essential, but here are other valuable tips to consider:

Do extensive research on your competitors
Tap into your inner emotions to ensure that your work resonates with people
Showcase your work on several viewing platforms
Communicate the process and sentiments you put in for each painting
Make sure that your sold art remains on your website for viewing purposes
Include a page on your website for praise, feedback, and critique
Exceed customer expectations at all times
Consider transitioning your paintings digitally
Set up a FAQs page for customers who want to purchase and need information
Update your website with new paintings regularly
Offer personalized portraits according to customer preferences
Promote your paintings on various social media channels

Why do people buy paintings? They buy them because they feel a personal connection to the artwork. They can also purchase paintings simply because they look good. Essentially, there is meaning on the surface and between the lines of your paintings.
The best way to stand out as an artist with a painting business is to be genuine and innovative. Do not aim to flow with the current trends. Do not view your work as morsels for compensation and profit. Be an authentic artist that finds immense pride in your work and methods. Customers pick up on this depth and that is ultimately what they look for.
At best, these tips can keep customers interested in you, but a good branding strategy promotes the professionalism and quality of your business as a whole. A logo is the face of your brand, and if it's appealing enough, it can compel your target audience to learn more about you.
We will happily assist you with getting a logo, a name for your painting business, and tons of services to help you promote your new venture. Find out how below!

Steps To Create A Free Painting Business Logo
Here are six easy steps to get a free painting business logo and ways to promote and market your brand with your new visual.
Step 1: Find A Great Painting Business Name

Your painting business name is more for your customers than it is for you. Decide on a name that oozes creativity and skill, so much so that it would incline onlookers to learn more about your art pieces.
Consider using a business name generator to provide you with a distinctive and memorable name along with a stunning logo to go with it.
All you have to do is type 1 to 3 relevant keywords for your painting business and optimize your preferences.
For example: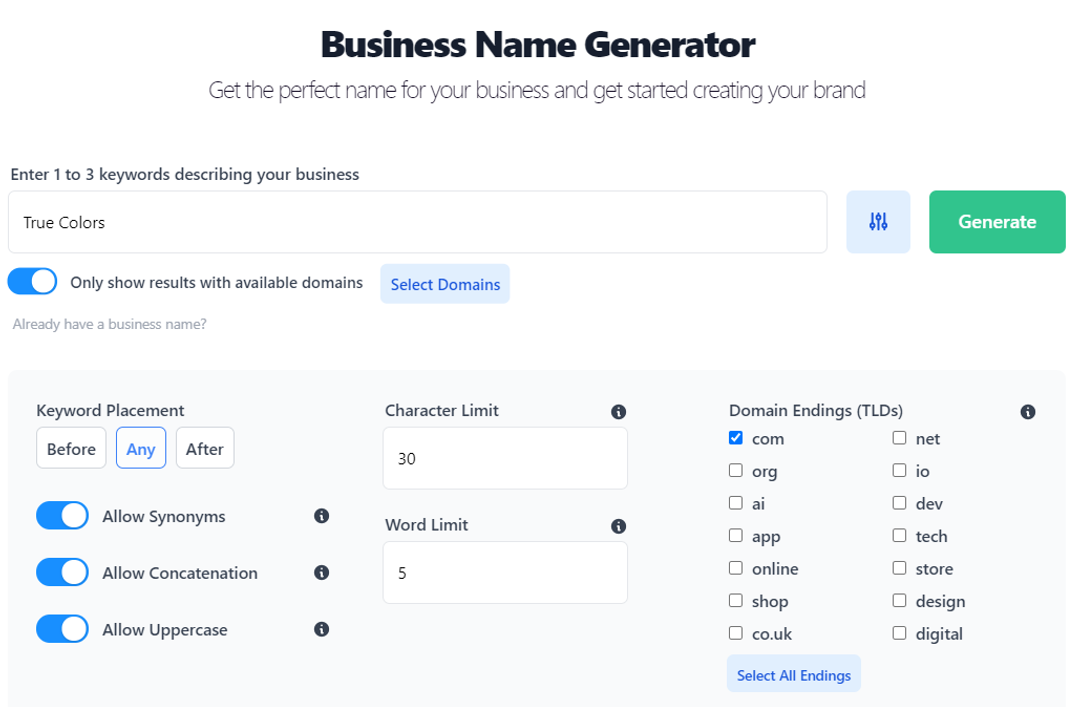 The tool will generate an endless selection of painting business names along with potential logo ideas for you to choose from.
Step 2: Choose The Painting Business Name You Like The Most


Browse through the list of names and choose the one you like the most. Don't worry about the logo design yet—you'll soon come across hundreds of logo designs to choose from.
Keep these tips in mind when choosing a great name for your painting business. Make sure that the name is:

distinctive and unique
relevant to your artworks
easy enough to pronounce and memorize
recognizable, simple, and memorable
reflective of who you are as a painter

Once you have chosen your preferred painting business name, click 'Ideas' on the upper left of the page to check out hundreds of logos for it.


Step 3: Find The Perfect Painting Business Logo And Customize It

Every logo you see in front of you is totally customizable according to your preferences and ideals. Check out designs that are closest to your ideal painting business logo and click it to customize it. From here, you can begin modifying its colors, font, icons, spacing—anything you want! Keep going until the logo's perfect.


Here are a couple of tips to customize a gorgeous and effective painting business logo. Make sure that you:

Use one or two brand colors at most
Decide on one or two fonts at most
Consider sans serif fonts for their readability
Avoid adding too many elements to your logo
Build a simple yet substantial visual
Ensure that it looks as memorable and professional as possible
Choose an icon that best represents your painting business

Customization is crucial because it allows you to make the design your own, which is an incredibly essential aspect of your branding structure. This way, you are entirely in control of its elements. Nobody understands your ideal logo as well as you do, and with the help of a professional logo maker, you get to make your vision come alive.
Customizing your painting business logo also helps you stand out from your competitors. The art industry is highly competitive, and this perk gives you a special edge. You get to incorporate your creative skills into the design or use our ready-made logos. Whatever it takes for you to get your perfect logo, we have it.
These are some of the benefits of logo customization:

It helps in standing out from competitors
It allows you to tap into your creativity
It achieves your ideal logo design
It adds distinction and memorability
It helps make brand-specific elements come alive
It proves that the design is truly your own

Step 4: Finalize Your Painting Business Logo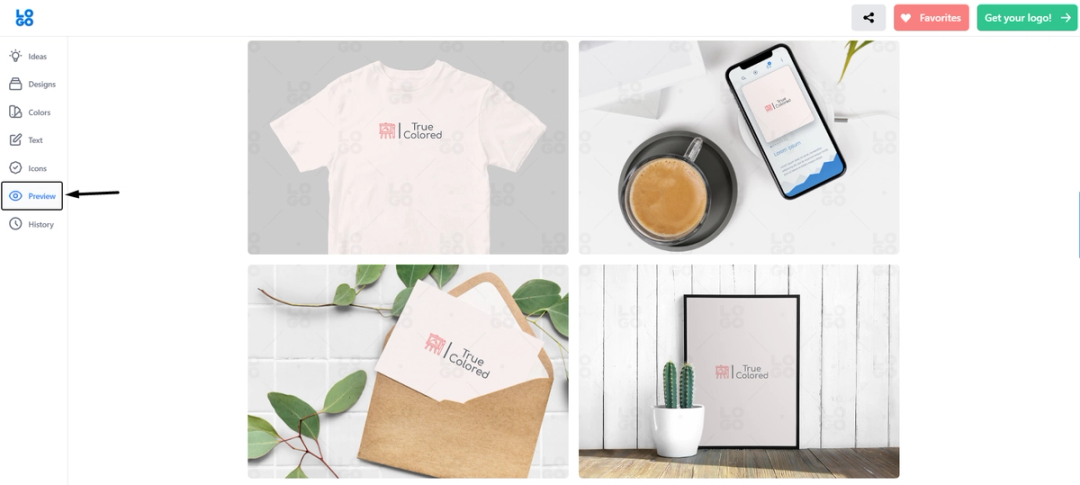 If you're happy with the design, go ahead and click 'Preview' to see how your new logo will look on several examples of platforms and merchandise. This gives you insight into your branding appearances. If you decide on making some changes, feel free to backtrack and make adjustments. You will also receive details about the color, font, palette, business card mockups— whatever you need to get your painting business up and running.
That's all it took to get a painting business logo—four simple steps, and you're almost at the finish line.

Step 5: Take Your Free Painting Business Logo Home

Once you have finalized your logo, click the 'Get Your Logo' button. From here, you can take your new painting business logo home free of charge!
You can start using your painting business logo right away with these benefits:
Full ownership of your logo - Once you purchase your logo, it completely belongs to you and no one else, even if you decide to delete your account.
Instant access to your logo - Your logo is safe in your account. It is secure for you to come back to it whenever you need it.
100% satisfaction guarantee - Your happiness is everything to us. If you're unhappy with your logo, we will issue you a full refund.
Launch your painting business in almost no time at all. It's practical to get an early start, so go for it! But take note that your logo is just the start. You still need branding materials featuring your new logo to build your online presence.
This is where the Brand Plan comes in.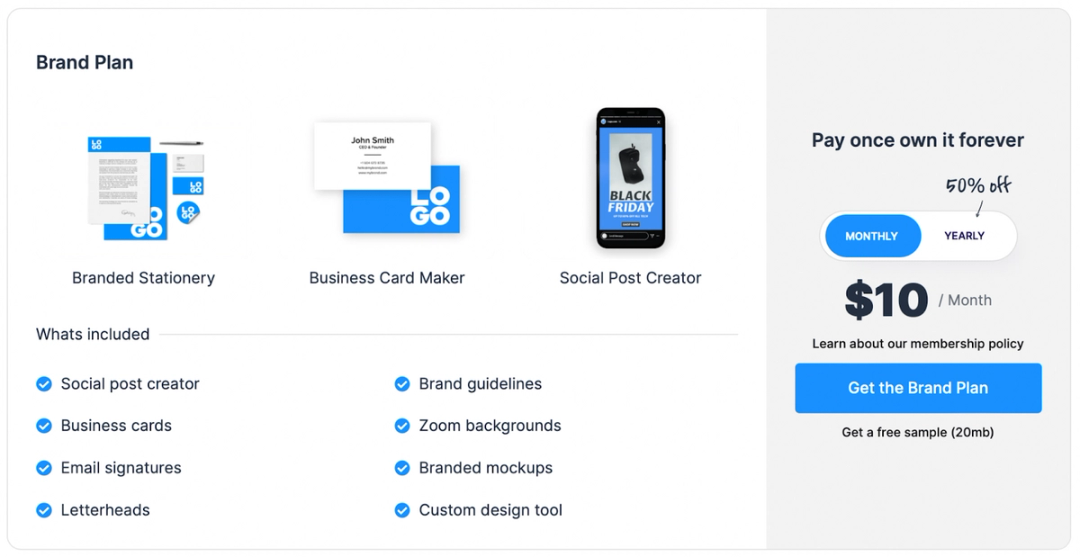 Our Brand Plan is your brand-building best friend. For only $10/month, you have instant access to:
Unlimited logo edits
Business card maker
Email signature maker
Custom design tool (Stitch)
Brand showcase
Brand guidelines
Perpetual brand backup
Oh, and all of them are pre-set with your new painting business logo. Say hello to instant convenience and results!
Step 6: Market Your Painting Business

Social media branding is an effective tool that lets you market your art brand to your target market efficiently. For example, Instagram is the best option to post images of your stunning artworks with their meaningful explanations in captions. It easily allows you to engage with the right audiences, which is crucial for you to build your business organically.
But note that having flourishing social media engagements only happens when you have brand credibility, and a way to build this essential attribute in your painting business is to make your social media presence consistent.
A social media kit offers this consistency. We will provide you with ready-to-use files for all your social media channels such as Facebook, Instagram, LinkedIn, Youtube, and Twitter so that you can get your painting business started as soon as possible.
We also offer a website builder, which gives you a ton of opportunities for using it to boost your painting business. Every business needs a website, and now you have one! Don't you want a platform where everyone could easily view your pieces and order them at their (and your) convenience?
It doesn't end there. You can also use it to venture into other forms of promotion, such as writing blogs about your journey as an artist— providing tips and tricks to other artists while also promoting your business. It works on so many levels.

10 Great Examples Of Painting Business Logos

Here are examples of beautiful painting business logos to give you some inspiration:
1. An icon of a person painting—what could be more relevant? Show customers that you're up to making some beautiful pieces with this one!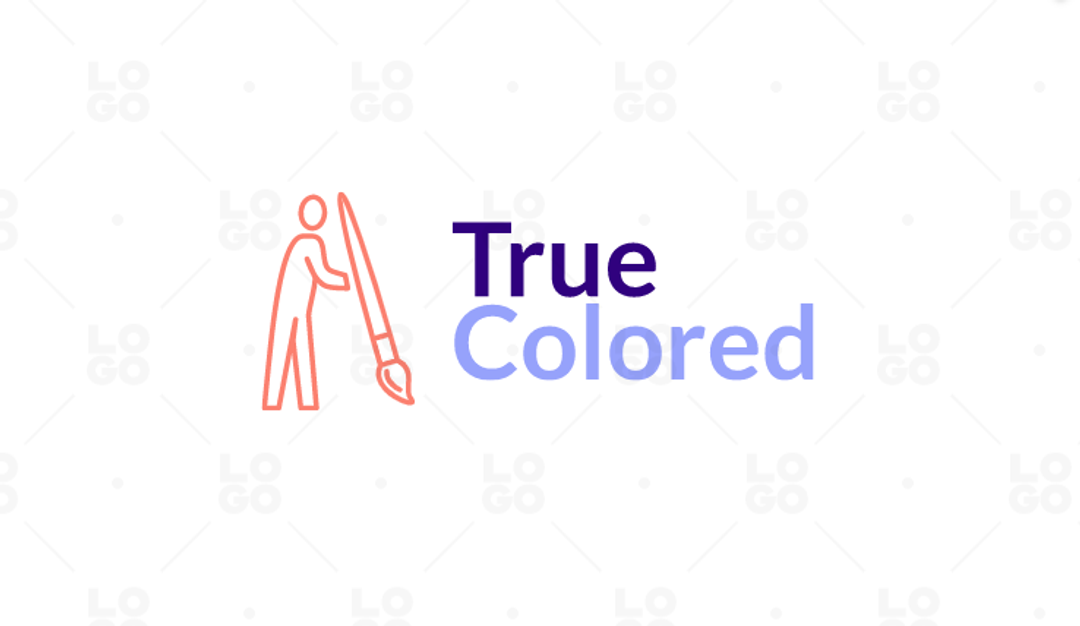 2. This painting business logo works in so many ways. It has every element and principle set by the design book.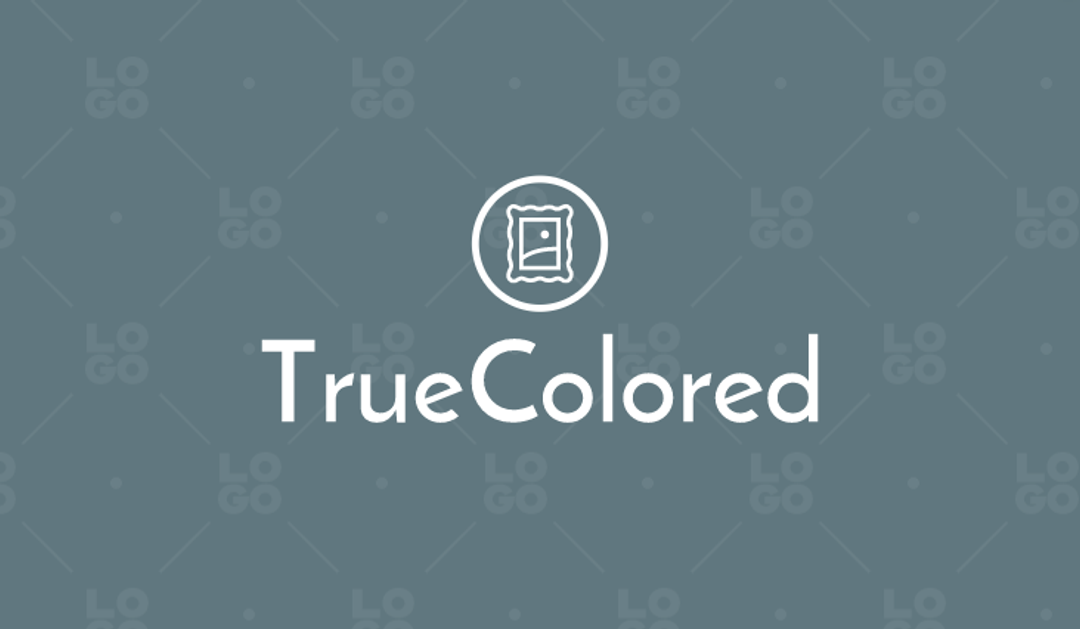 3. Whitespace makes every element of your painting business logo come alive. Doesn't it show beautifully?
4. Do you enjoy painting sceneries and bodies of water? Go with this icon!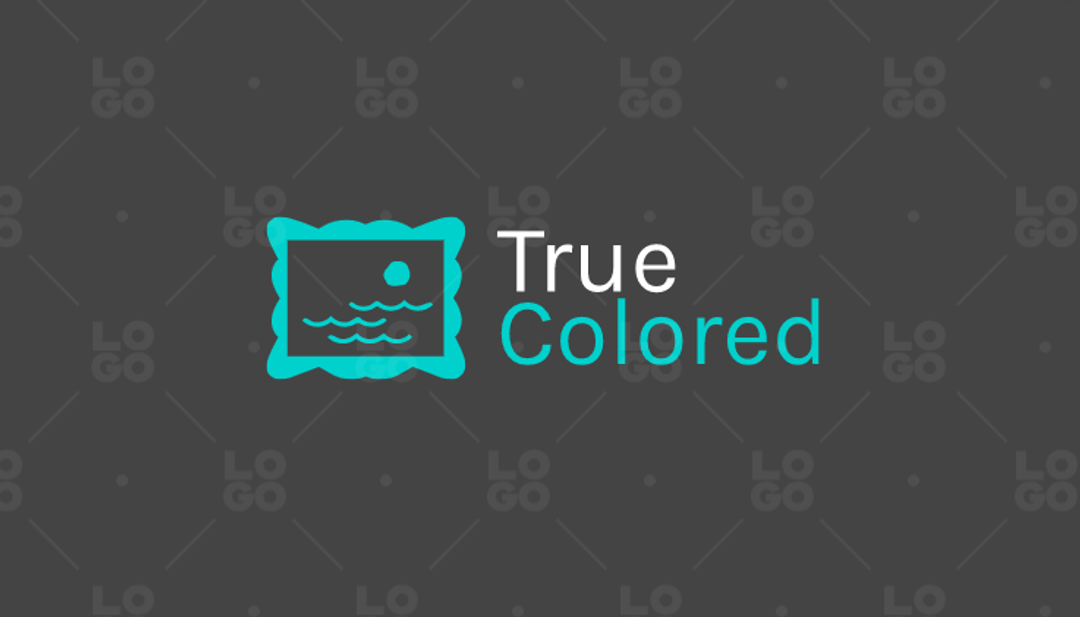 5. Red is the color of love and passion. Show customers that you are devoted and dedicated to your work.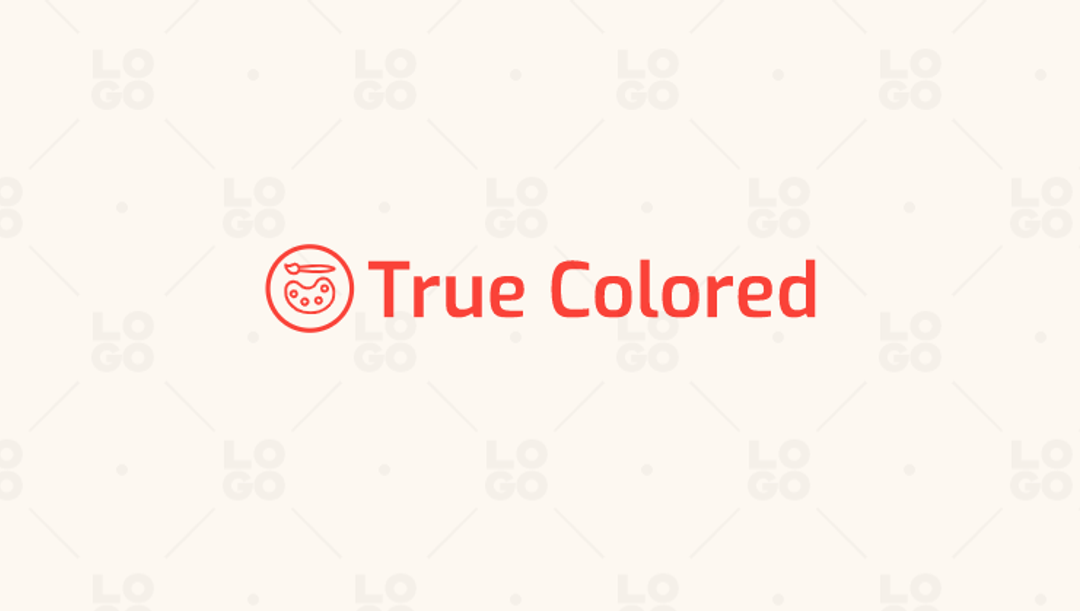 6. Doesn't this painting business logo look gorgeous with its element of gold? Let your paintings exude an aura of high-end sophistication.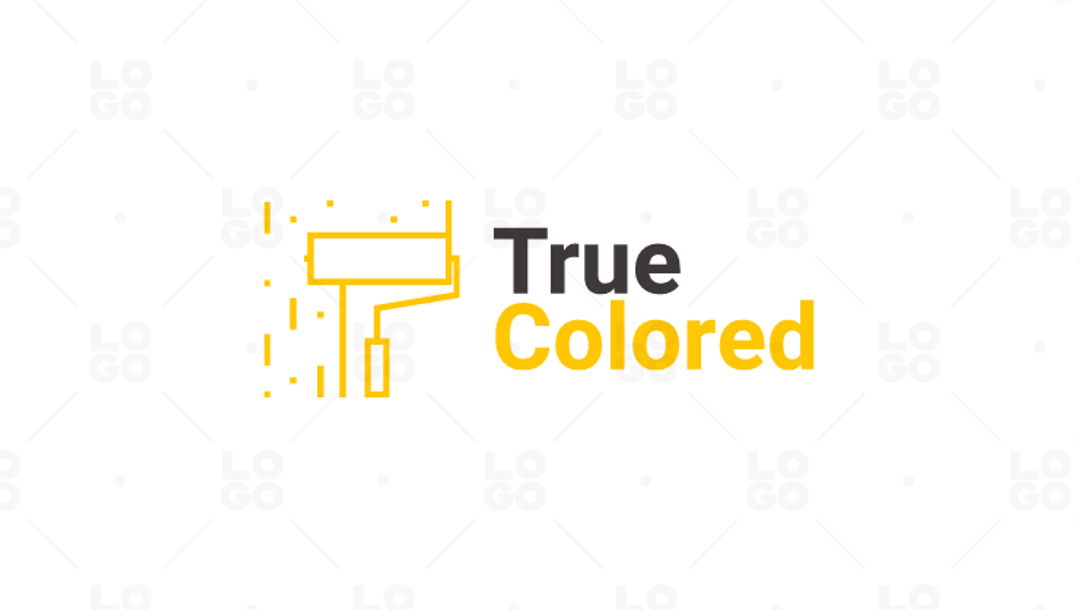 7. Dark and light colors complement each other very well, emphasizing each other's characteristics seamlessly.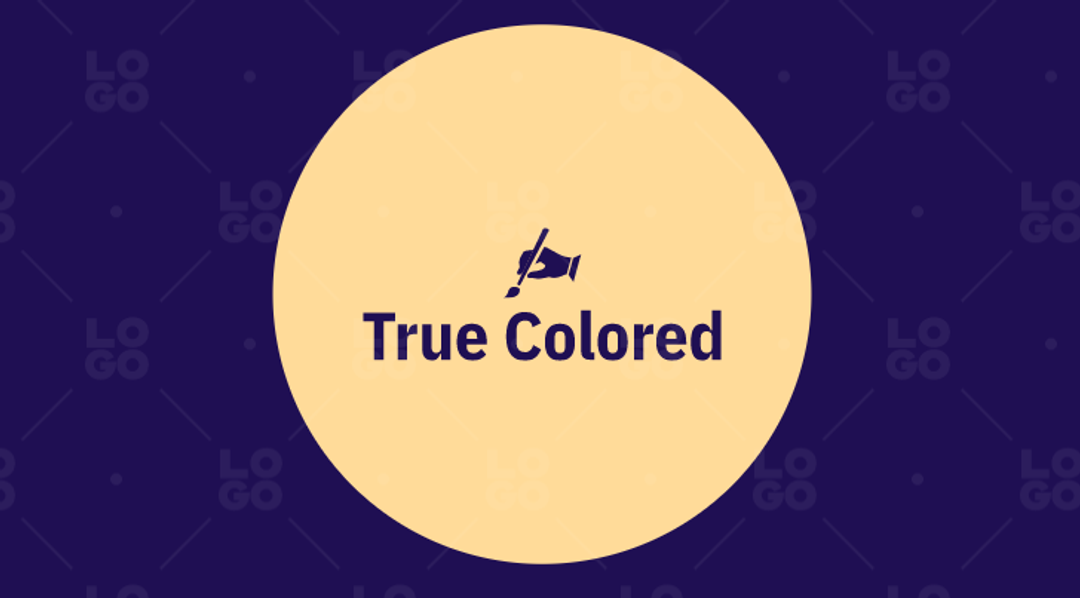 8. Do you want a timeless color combination for your painting business logo? Black and white never goes out of style.
9. Simple logos are effective logos. This one is simple, unique, relevant— what more can you ask for?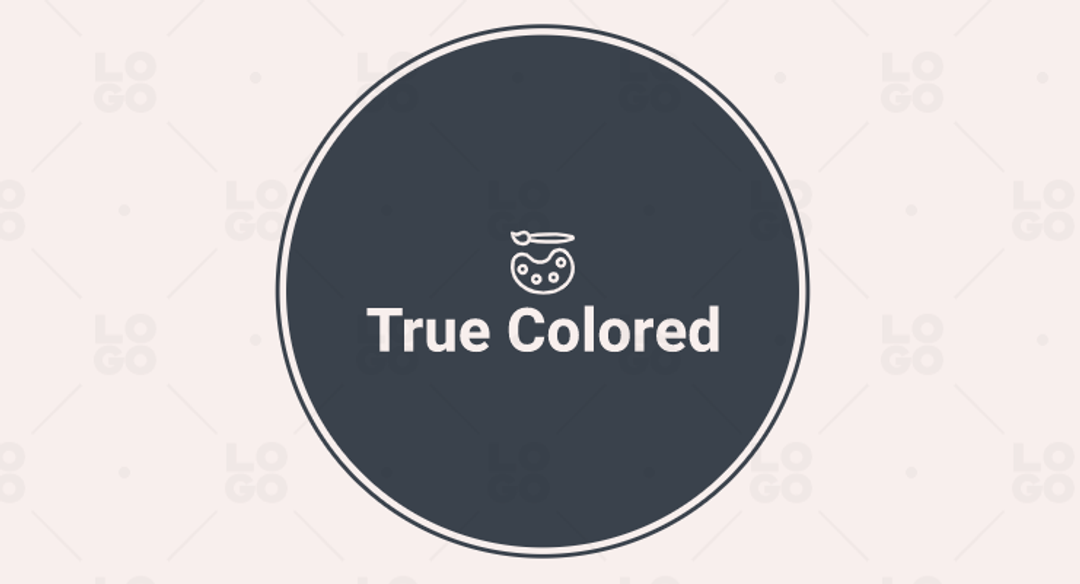 10. Go with a unique and distinctive logo design to show your audience that you are different. This one is a winner!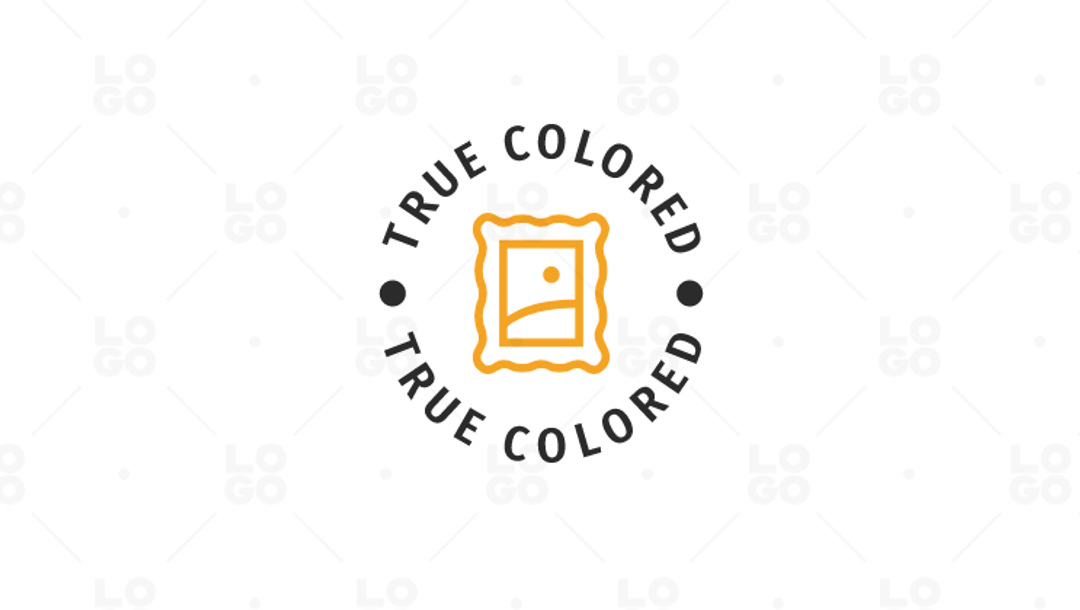 Building A Painting Business Logo

A logo is the core of your visual branding needs because it builds a foundation between you and your audience. It shows that you care about your painting business enough to brand it properly and well.
Compelling logos can ultimately set you apart from others in the art industry, and they can potentially tell users your story with a single glance.
Ready to design your free logo? Get started with our logo maker!
‍‍