Learning how to monetize a blog can seem like exploring the wild wild west. Unlike with a 9 to 5, the amount you earn can waver from month to month. You're not reporting to anyone, but you're definitely accountable to yourself.
With that being said, with dedication and a vision, you can monetize a blog and earn constant revenue from it. While there are many ways to monetize a blog, you need to fulfill a few prerequisites as a beginner blogger.

4 Steps To Setting Up A Strong And Profitable Blog
If you're looking to give your business a strong advantage for success, set up a profitable and pristine blog. These four steps are great stepping stones to separate your blog from mediocre to the best of the best.
Step 1: Choose A Niche That You're Good At
Whether you love personal finance or have a knack for business fashion, stick to what you know. Readers can tell whether you're learning about your content, or not. There are simply too many blogs on the internet (600 million!), and readers can tell the difference.
Step 2: Add Your Unique Voice To Your Niche
Readers will need a reason to shift from the most popular blogs to yours. That won't happen if you're saying what everyone else is saying. Why just talk about everyday fashion if your skills involve making clothes out of bacon? (Bad example, or is it?)

Step 3: Make Sure You're Consistent
You'll need an influx of regular readers to monetize a blog. Readers will voluntarily drop off, or forget about your blog if you don't have a content plan and follow it. So, keep writing and posting — especially on the bleh days.

Step 4: Choose A Platform That You're Comfortable With
There are tons of platforms that'll help you create a blog in no time! WordPress is by far the most popular blogging platform out there.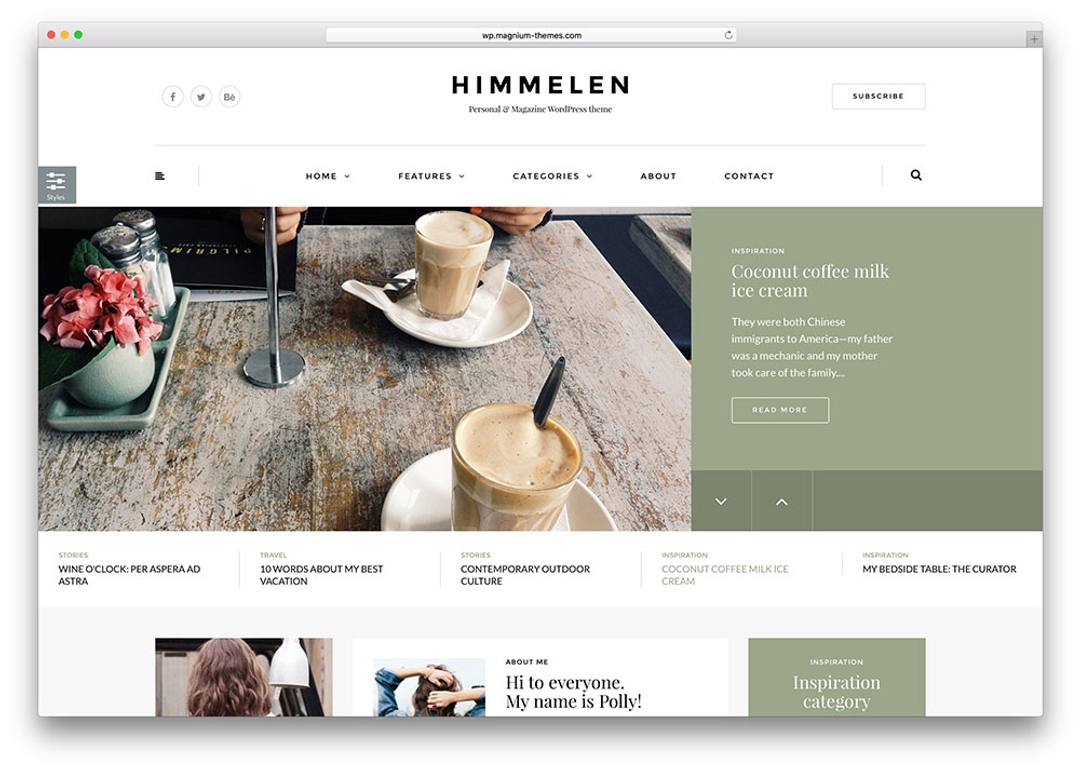 However, there are tons of options out there. All you have to do is choose one that works for you and stick with it.
All these above points have one thing in common. They help you build an audience for your blog. The larger your audience, the more you can charge per blog post, no matter your source of income.

4 Compelling Ways To Attract Visitors To Your Blog
Getting your content in order is great. However, to monetize a blog, you'll need an audience and its retention. To do that you'll have to create a blog that shows up in search results. Also, your content should promote further reading of related topics.

1. Implement Search Engine Optimization (SEO)
Effective use of SEO can boost your blog's appearance in search engines.
Think about it this way: if your blog is the first thing that shows up on Google, people are likely to click on it. While there are paid services, you can start out with free keyword tools as well. Soovle and Wordtracker are great free options.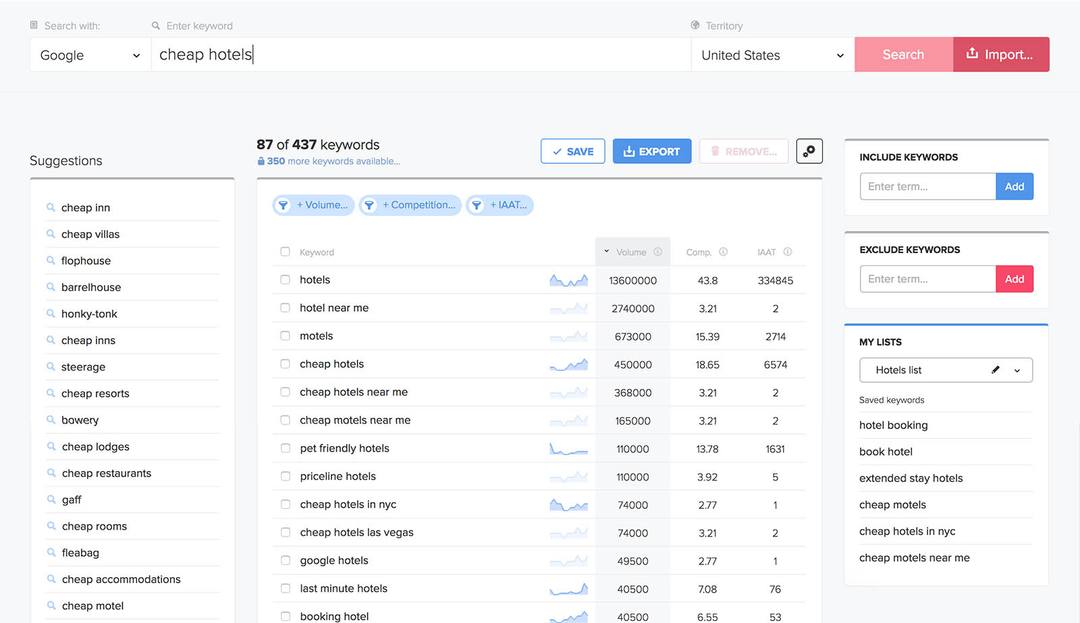 2. Make Your Blog User-Friendly
To monetize a blog, you'll have to make it presentable first. Your blog needs a redesign if it takes your users forever to find something. Look at successful blogs in your niche and see what they do right and what can be improved upon. In addition to a redesign, ensure your content is authentic and plagiarism-free to build trust with your audience.

3. Create A Face For Your Blog
It's always nice to know that there's a real person behind the content you like so much. It's the formula YouTube and Instagram creators have been using since the beginning of time. A face will add an element of 'personal brand' to your blog, which you can grow and monetize over time.

4. Include Non-Written Content
A picture is worth a thousand words. A second of a video is 24 frames (or so). So, by that math, a video is at least 24,000 words, right? While that math is flawed, it always helps to add multimedia content to your blog. This includes music, video links, images, interactive content, and anything else that aids your vision.
No, the 'vision' here isn't talking about the Avengers superhero!
Okay, joking aside, when your visual content aligns with your vision, you pack a punch of eye-catching authenticity that pulls people further in towards you.
Check out this cool animation of the impact of visual content:
After you've set the stage to monetize a blog, it's time to actually create an income out of it. What kind of income source can you get from running a blog? Many of them.

8 Ways To Monetize A Blog And Make $10k In 6 Months
The most successful bloggers can make a comfortable living entirely from their blogs. How? It starts with a powerful monetization strategy built upon expansion and visibility.
These eight strategies can help set the foundation of a strong and profitable blog for your business.

1. Sign Up For An Advertisement Program
Think back to the last website you visited. Chances are, you saw some form of advertisement on it. Ads are a very common source of revenue online, and there are a lot of companies that run these programs for creators.
The most widely known ad program is Google AdSense. However, alternatives like Monumetric, Adshares, and Mediavine are also good options.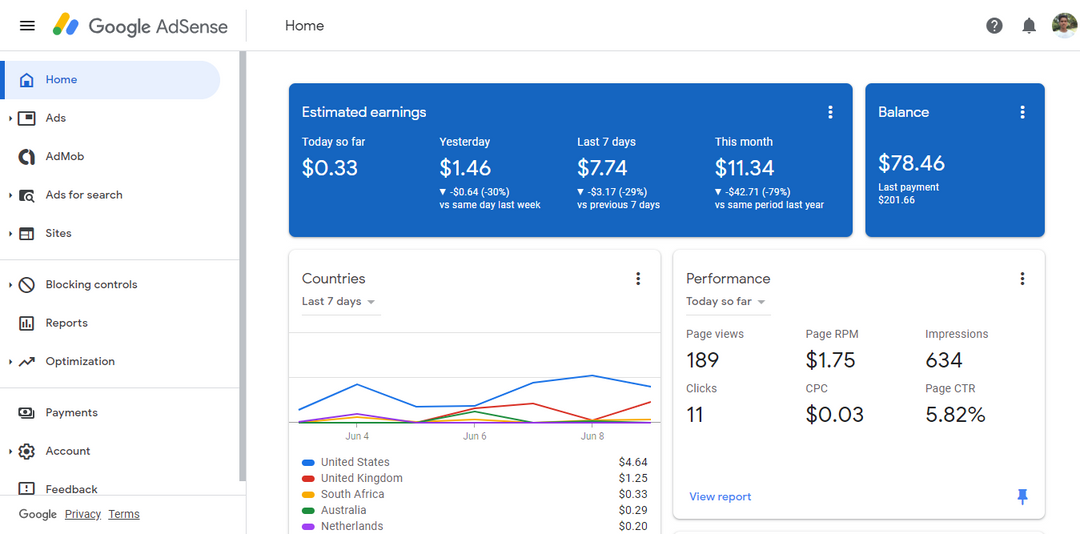 Every advertisement program comes with its own eligibility criteria. These are usually about the size of your audience, your content, and how long you've been running the blog for. Look into all the options and see what works for you.

2. Sell Merchandise To Your Loyal Readers
Merchandising can be a great option if you have a loyal following. You can create merchandise out of things like catch-phrases, iconic quotes, images, etc.
To maximize your merchandise sales, look into investing in a brand 'face'. This can be you in real life, a character you're playing, or a completely fictitious figure. A face helps add relatability to your brand.
Think of some of the most popular video games, for example. Who comes to mind when you think of Nintendo? Mario, right? What about Sega? Sonic, without a doubt.
PlayStation recently capitalized on one of their faces, Nathan Drake, and made their merchandise about him, which led to a pretty cool movie starring Tom Holland!

3. Create Sponsored Posts
If you've reached a certain following, chances are brands will try to contact you about integrating their products into your posts. Many even request outright content pieces to be written about them.
Sponsored content can work if the product you're integrating matches the kind of content you've been making thus far. Also, you owe it to your readers to only integrate good-quality and ethical products and services.
Integrating a non-matching or bad product can lead to reader drop-out, and you don't want that.

4. Try Affiliate Marketing
The most common form of affiliate marketing uses engagement with sponsored links as a metric of performance. So, every time a reader purchases from an affiliate tracking link, you get some form of revenue.
Amazon's affiliate program is the most popular one in the world. However, many big companies like Nike, Adidas, Walmart, Target, etc. also have affiliate programs you can look at.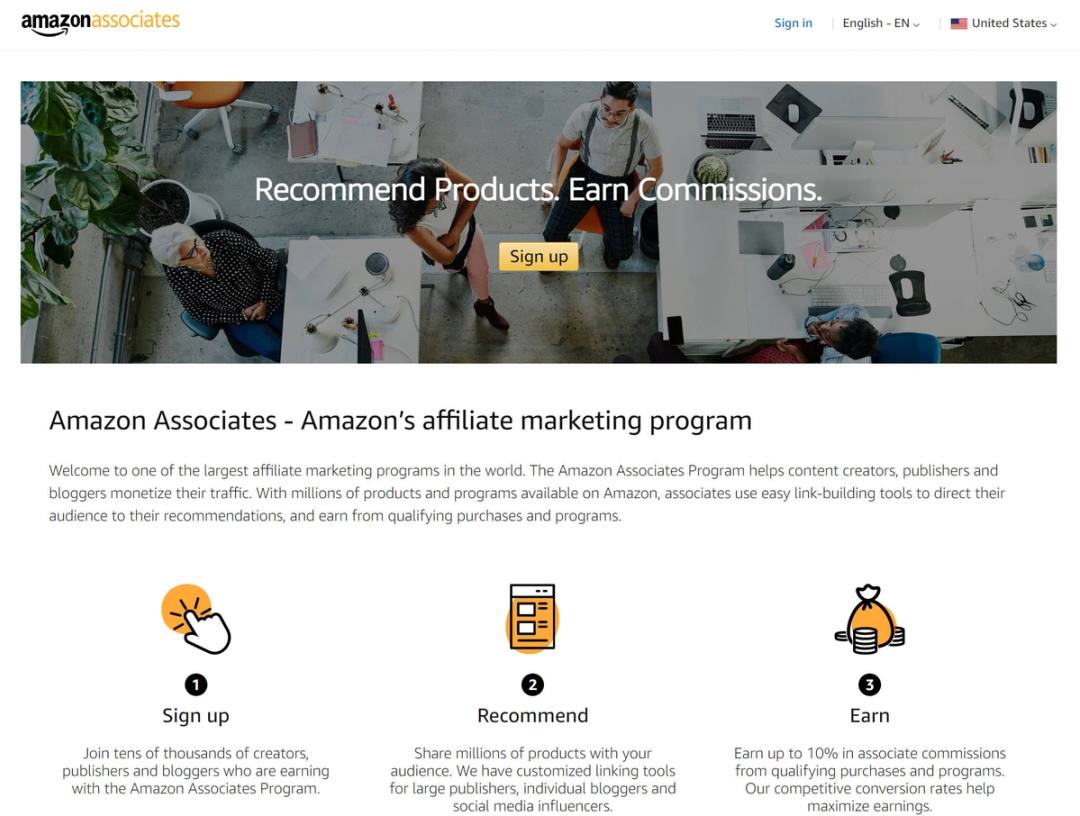 5. Create & Publish Ebooks
Ebooks can be a great way to monetize a blog and expand your brand identity at the same time. A lot of successful bloggers, like Alexandra Fasulo, sell ebooks on how they earned their success.
Similarly, you have to really double down on your niche and leave your mark on the field. This way, people will want to know what you did right and how they can imitate you.
However, you don't need to limit yourself to a success-based ebook. Popular photographer and creator of HONY, Brandon Stanton, has created photography ebooks.
You can create an ebook about whatever you see fit and whatever you think your audience can relate to.

6. Create An Online Course
You can monetize a blog by turning it into a point of contact for an online course you're teaching. Usually, such courses are related to the content of the blog.
For example, if you showcase your skills on making excellent burgers on your blog, you could create a course on creating delicious burgers from scratch with the help of best course building platforms.
To maximize your blog's involvement in the course, make sure you add a Call To Action (CTA) at the end of every related blog post. A CTA is a one-liner that gets your users hooked to your services.

7. Make An App With Premium Information
You can use your blog to funnel readers to more of the knowledge you're providing on an app. Creators like Mehdi from Stronglifts and Kevin Curry from Fit Men Cook use this strategy to monetize their blogs.
This way, even though you're not getting direct revenue from your blog, it becomes a lite version that entices people to purchase your app. In order for this to work, your free content should be solid as well. No one will want premium content if the free one doesn't satisfy them.
8. Create A Subscription-Based Model
Once you've reached the upper echelons of audience loyalty and content quality, you can focus on making your blog subscription-only. Blog aggregators like Medium and news websites like The Athletic run on subscription models.
Running a subscription service will give your blog a premium feel, but the opportunity cost is letting go of advertising revenue.

Next Steps
It can seem like it takes a lot to monetize a blog, and this is true to an extent. Thought and constant posting are a must in order to break into the blogging industry. However, the best part about blogging is that there is a reader for every type of content.
So, go ahead and write about what you're good at. For starters, it won't feel like work. At the same time, the more you create, the more people you'll attract. It's all about creating that positive domino effect and having fun at the same time.
Happy blogging!
Ready to design your logo? Get started with our logo maker!