‍
One of the most recognizable names in the history of the fashion industry is Hermès. The management of this family business has been passed down through generations, and the company's fortunes have only improved since its inception.
The company has expanded and diversified over time, but its original mission of catering to the elite of contemporary society remains unchanged.
The fascinating history of the Hermès family and company, as well as the symbolism of the Hermès logo and branding, all have their roots in the production of exquisite leather goods.
‍
The Hermès logo: The meaning and significance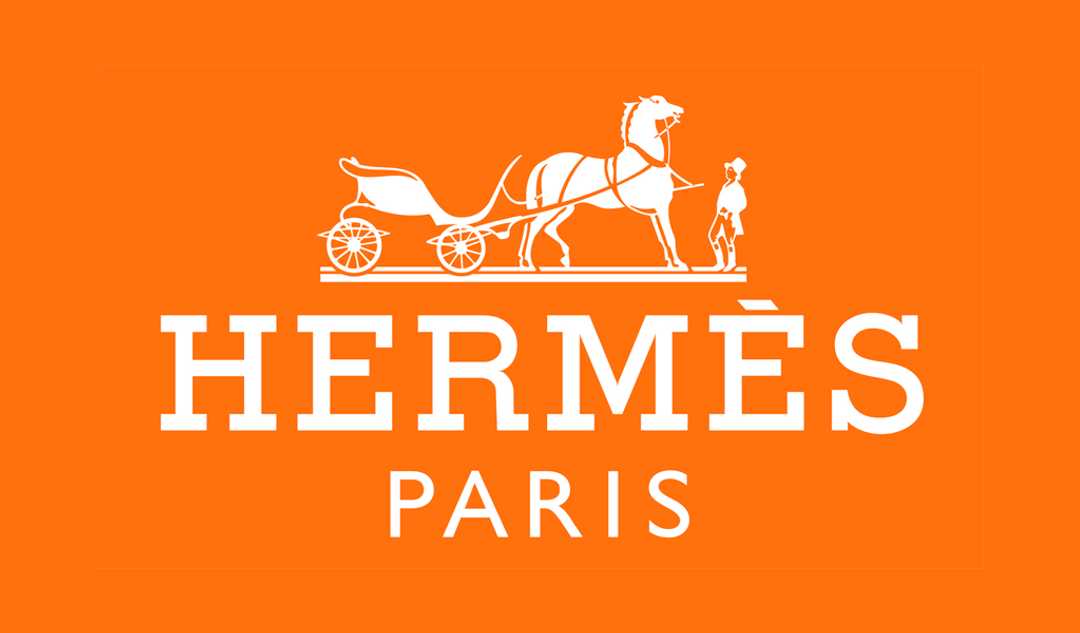 The Hermès logo draws inspiration from the company's roots. Created well after the company was first established, it was revealed in 1950.
The Hermès logo was supposedly inspired by a painting by the French artist Alfred de Dreux titled "Le Duc Attele, Groom a L'Attente," depicting a horse-drawn carriage waiting for the groom. There has been a lot of recent analysis that has pointed out the striking similarities between the two works.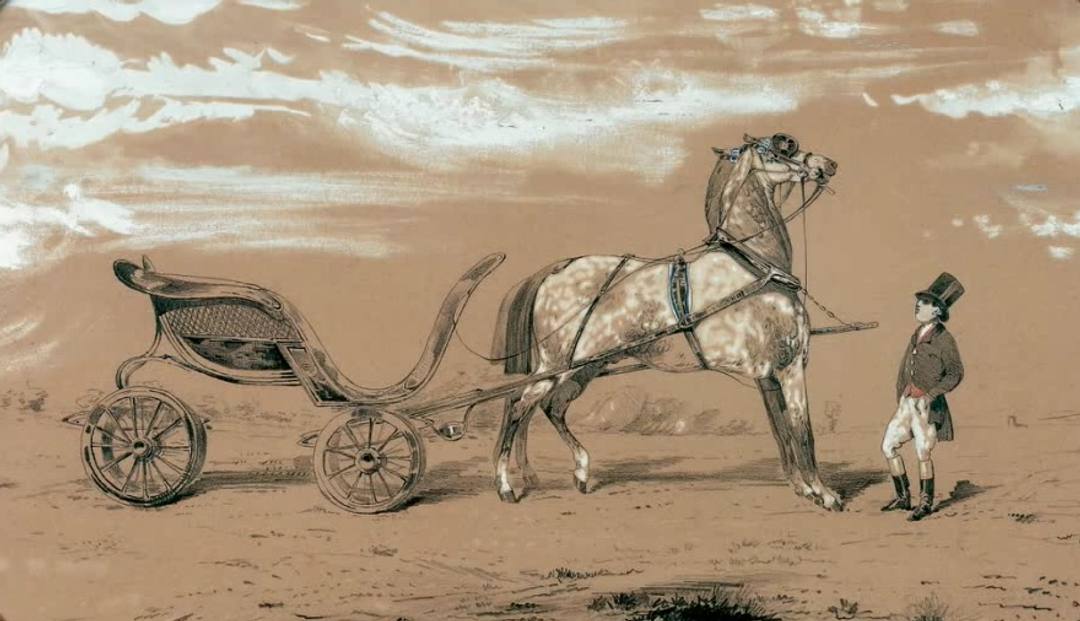 The horse is much larger and more prominent than the human figure. This represents the company's original mission, which was to produce goods for use with horses (saddles, bridles, and others).
Occasionally, the logo design will be accompanied by the company name and headquarters, but more often, it will appear alone. The word "Paris" is set in a sans-serif typeface, while the name "Hermès" is set in a distinctive serif typeface.
Born out of practical concerns, the brand colors, orange and black, are integral to the brand's identity. The orange color was first seen on their box and was used because the original materials became scarce as a result of World War II.
The original version of this logo was ivory with a gold trim. This was followed by a redesign in a mustard color with brown trim. But because it was so difficult to source these specific colors and materials, Hermès developed the now-iconic orange box.
‍
What is the meaning of the name, Hermès?
The company was named after its founder, Thierry Hermès. Since its inception over two centuries ago, the business name has remained largely unchanged.
When Thierry Hermès's grandsons Emile-Maurice and Adolphe took over the company, they renamed it Hermès Frères to reflect the fact that they were brothers.
This name has come to symbolize the ideals of the company over many decades. Both the company's employees and its customers have sentimental and historical ties to the name.
Hermès has been able to achieve its current level of success thanks to decades of marketing, runway shows, and building a sterling reputation for its products.
The LOGO.com versions of the Hermès logo design
The iconic design takes you back to when basic necessities like clothes and shoes were manufactured from nothing but the best raw materials. The Hermès logo is a symbol of a corporation committed to maintaining these customs.
But could the famous design be reimagined?
Design similar versions of the Hermès logo below and take them home for free!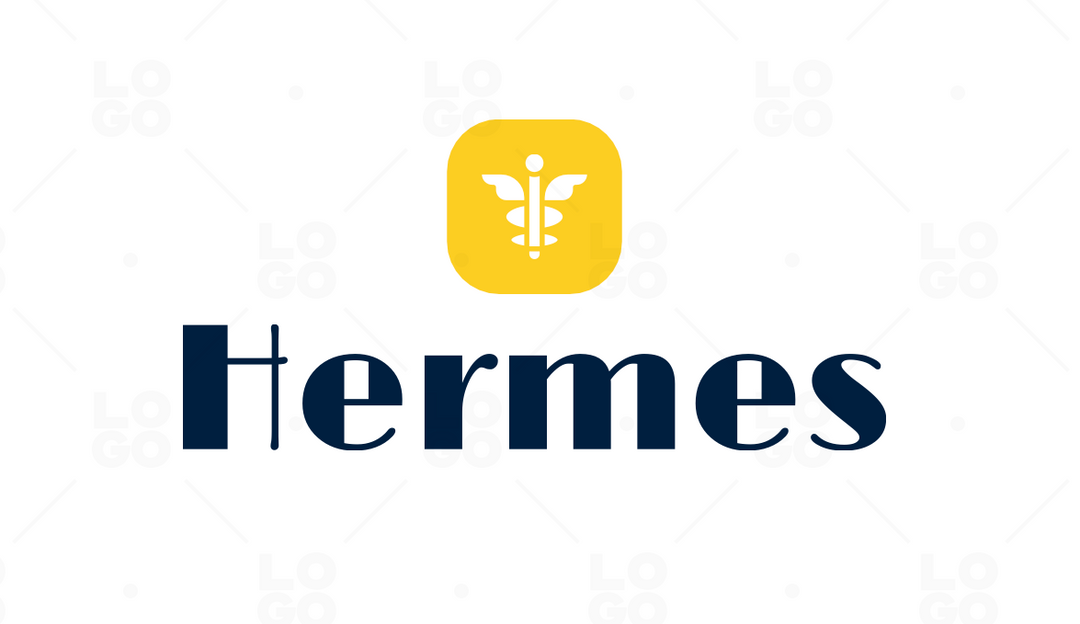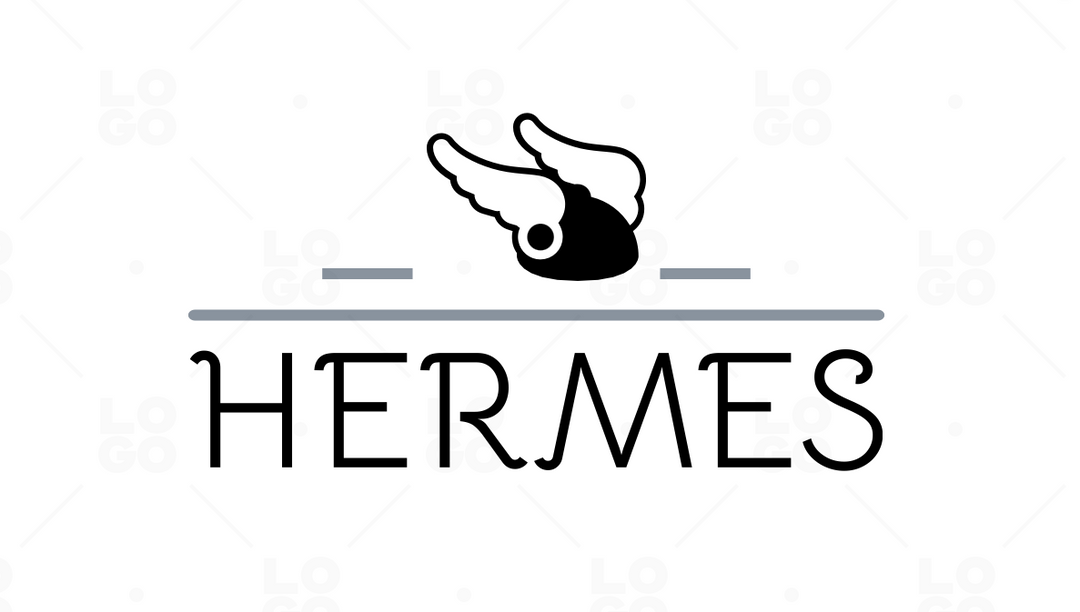 Thanks to a few subtle tweaks, we now have not one but two Hermès logo variations to take inspiration from.
‍
4 fun facts about Hermès you won't believe
From an e-commerce legacy to the iconic Birkin bag, here are 4 of the juiciest facts about the iconic French brand Hermès.
‍
1. Hermès was one of the first fashion brands to launch an online store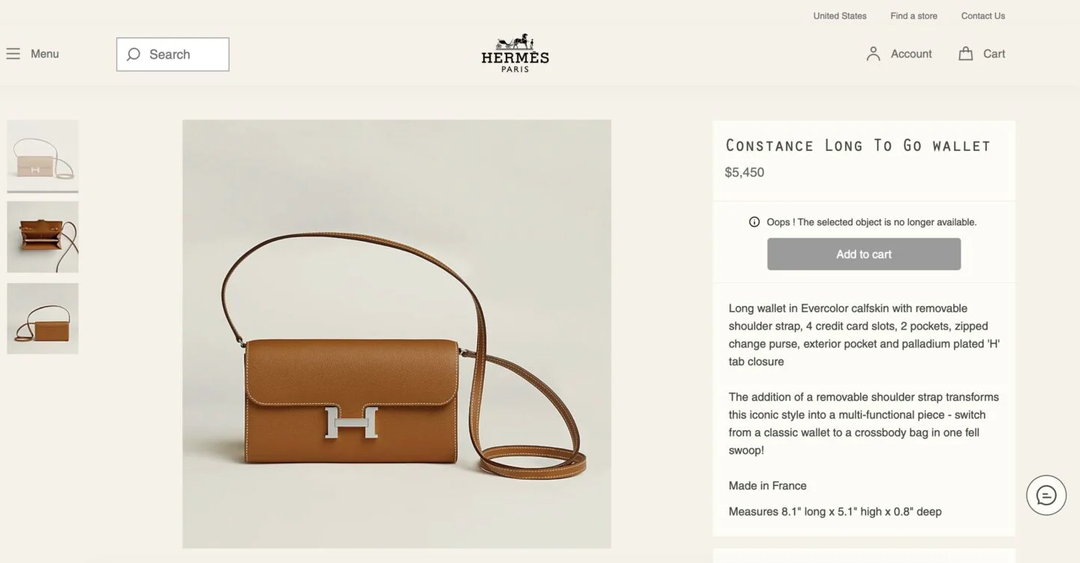 When they opened shop online in 2001, they revolutionized their industry. Mulberry's didn't debut until 2013; Chanel and Fendi didn't have websites until 2016; and Prada didn't go live until 2017.
‍
2. La Maison des Carrés scarves are made from the silk of 300 moths
When it comes to creating their products, Hermès' brand story of using only natural and high-quality materials is admirable and results in some of the best items on the market. All of their products are high-quality, but unfortunately, this also means that they are very costly and time-consuming to make.
Scarves from La Maison des Carrés are woven from moth silk. More than 300 of them are needed, enough to fill two mulberry trees.
‍
3. It takes 48 hours of work to make one Birkin Bag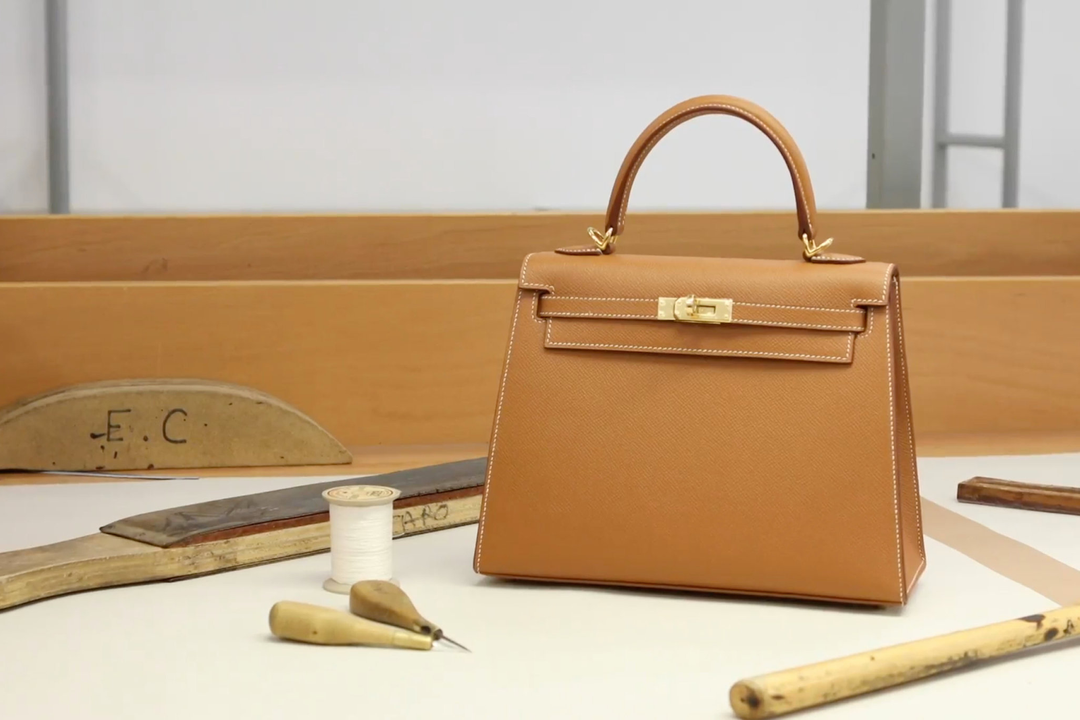 These handbags are priced extremely high, as they should be. These handbags can take up to a week to make because they are made from the highest quality natural products, primarily leather and other animal skins. One bag takes 48 hours to make, and the average time it takes for one worker to finish a bag is one week.
4. The Birkin name was almost removed from the bag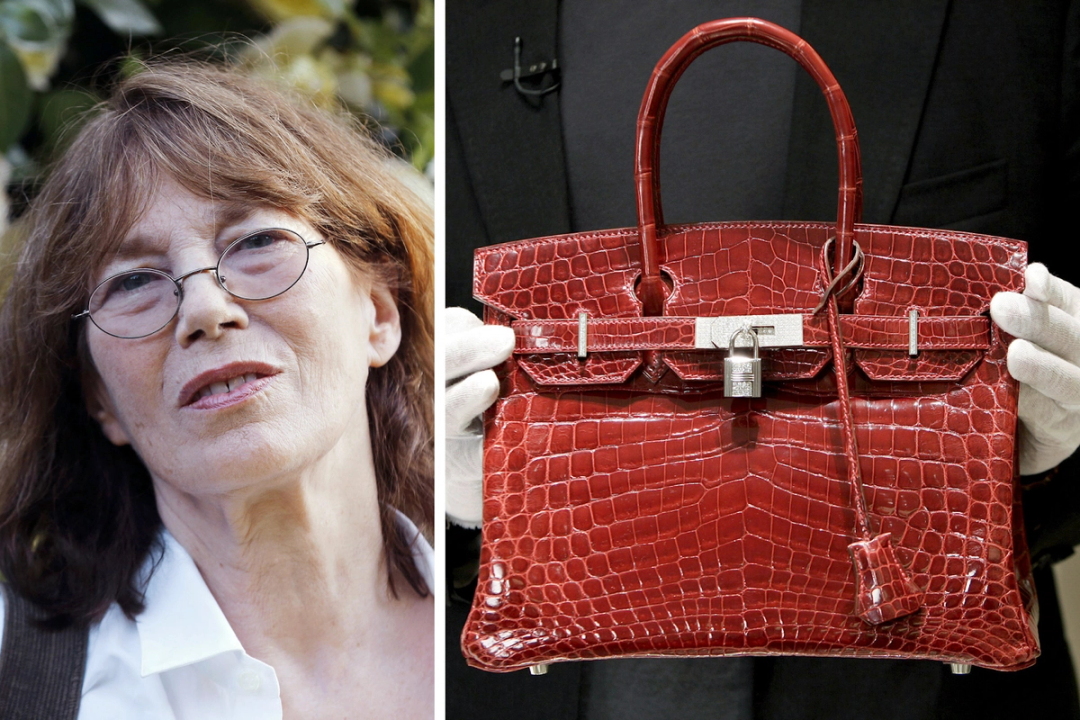 In 2015, the company faced backlash from animal rights group PETA due to allegations of inhumane treatment of crocodiles used in the production of the Birkin bag. Since the case had gotten so bad, Jane Birkin asked to have her name cleared.
Although the Birkin name was not changed, a small buy-in agreement was reached between PETA and Hermès that gives PETA access to the company's annual ethics meetings.
‍
Centuries of tradition: A brief history of Hermès
This story begins with Thierry Hermès, born in a small town in Germany on January 10, 1801. Born into a family of innkeepers, Thierry was the youngest in his family, many of whom would go on to fight and die in the Napoleonic wars. Thierry would tragically lose most of his family, either to wars or disease.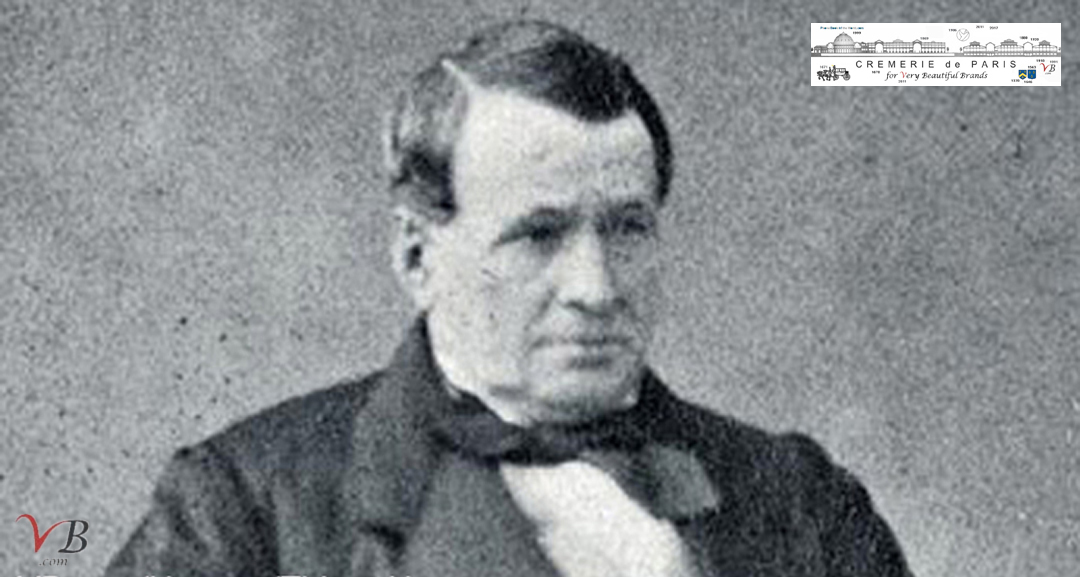 To escape this, Thierry and his family moved to Paris in 1828, where he learned the trade of leather-making. He would go on to establish a workshop in 1837 with the goal of creating high-quality bridles, harnesses, and saddles. His products were a massive hit with his clientele, which consisted primarily of French noblemen.
Thierry would eventually pass away in 1887, leaving the business to his son Charles-Emile. Charles-Emile began catering to a global target audience, specifically the elite, and spread the Hermès name and brand around the world.
One of his biggest hits was the Haut à Courroies bag. This was created so that riders would be able to store their saddle in a bag, and it was a great success.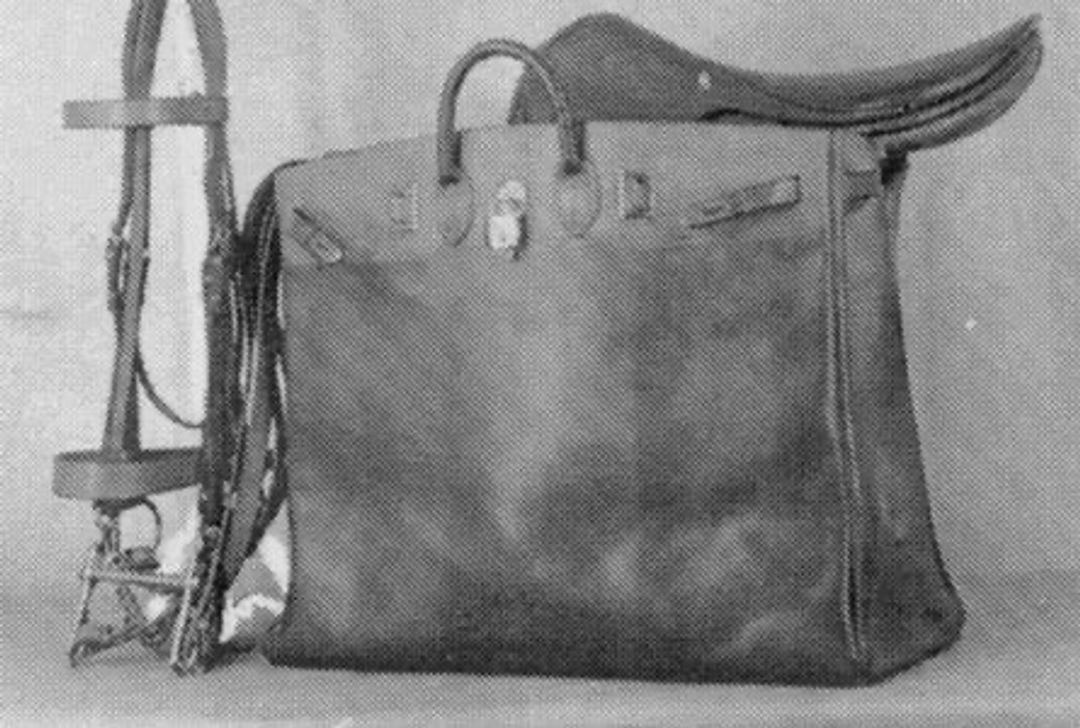 Twenty-five years later, Charles-Emile would pass the brand down to his sons, Adolphe and Emile-Maurice. The brothers would be handed a breakthrough. On one of his trips to North America, Emile-Maurice was shown the zipper, and Hermès became the first to use this new invention in France.
Over time the company grew, and Emile-Maurice bought out his brother's share of the company. By 1914, the workshop was employing 80 employees, and Emile-Maurice would bring in his son-in-law to help build the brand.
Around this time, the company began to diversify. In 1922, they introduced leather handbags after Emile-Maurice's wife couldn't find one that she felt was suitable. This was a smaller version of the bag that they were already making for saddles.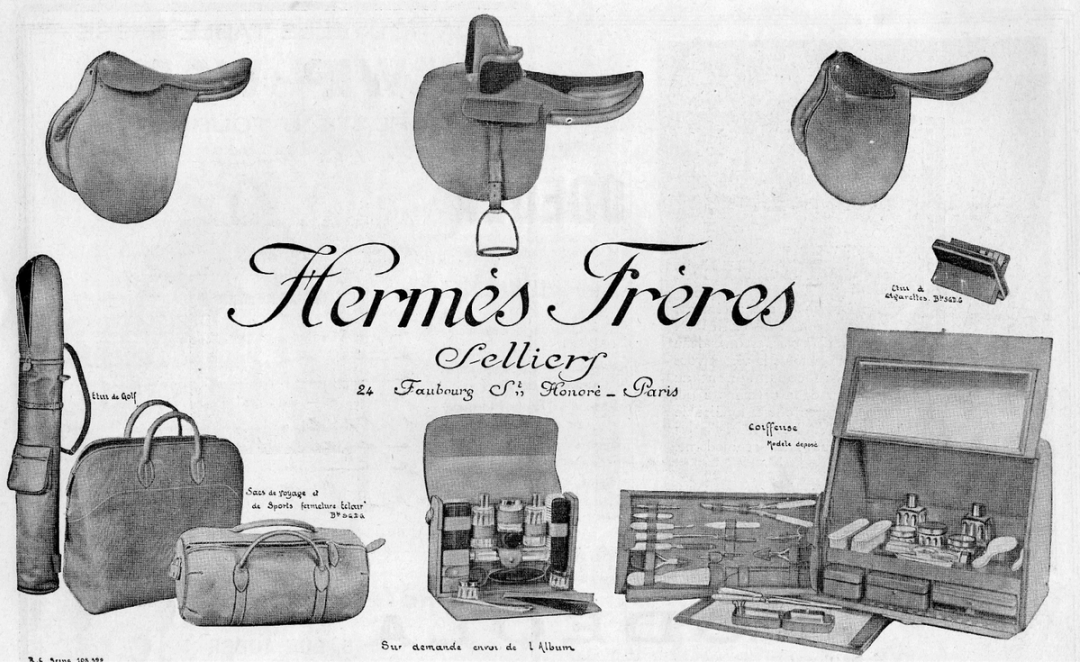 In 1925, they introduced their first ready-to-wear item, a men's golf jacket. Then, in 1927, they introduced jewelry, watches, and shoes. However, it wasn't until 1938 that they released the silk scarf, as well as other accessories like ties and perfumes, which would go on to become a large portion of the brand.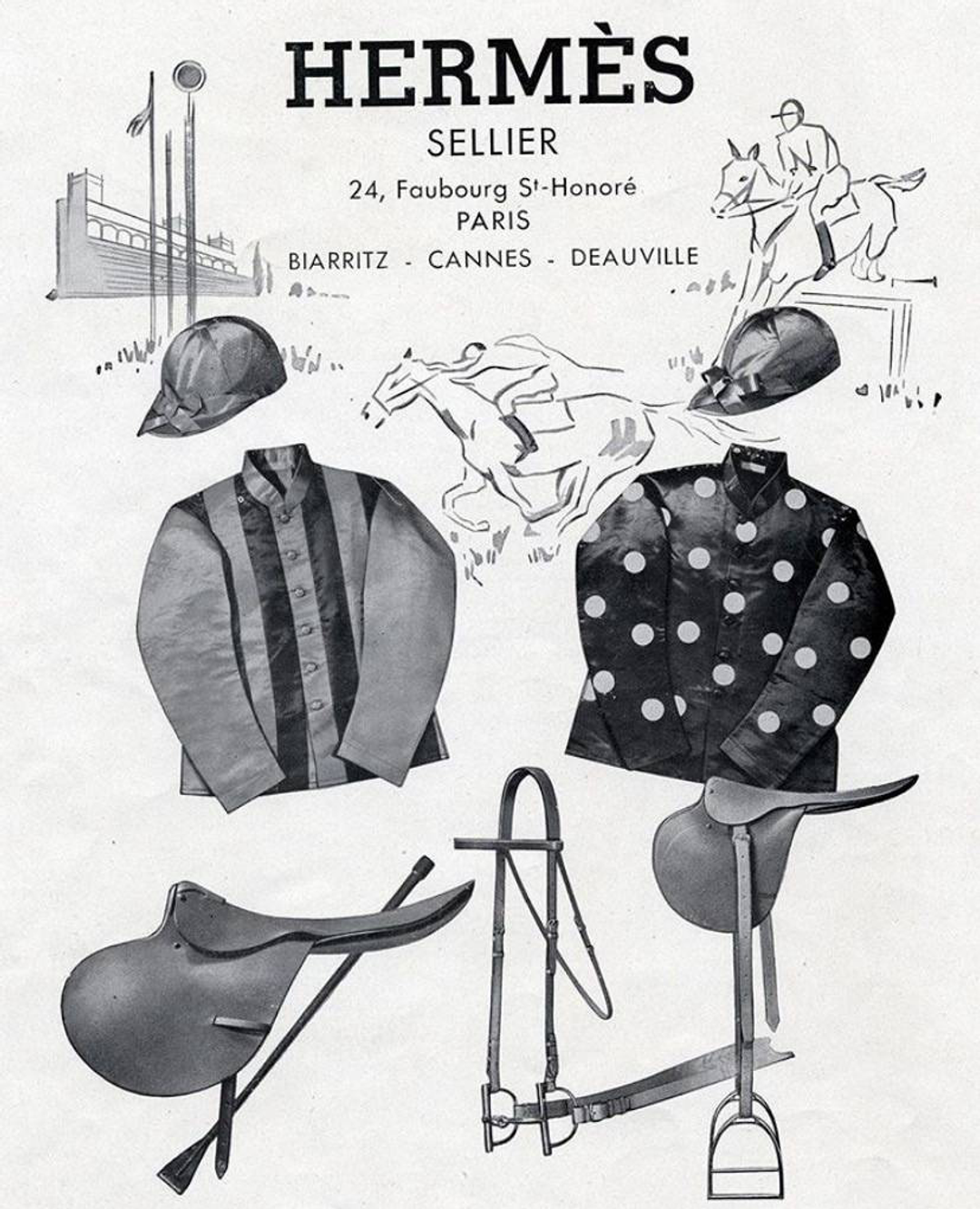 After Emile-Maurice passed away in 1951, Robert Dumas, his son-in-law, took over the company. Dumas was responsible for some of Hermès' major breakthroughs, such as the Kelly bag.
The fame of the Kelly bag started when a famous actress turned princess of Monaco used one of Hermès' bags to cover her pregnancy. The picture of her holding this bag could be found on the front cover of big magazines everywhere.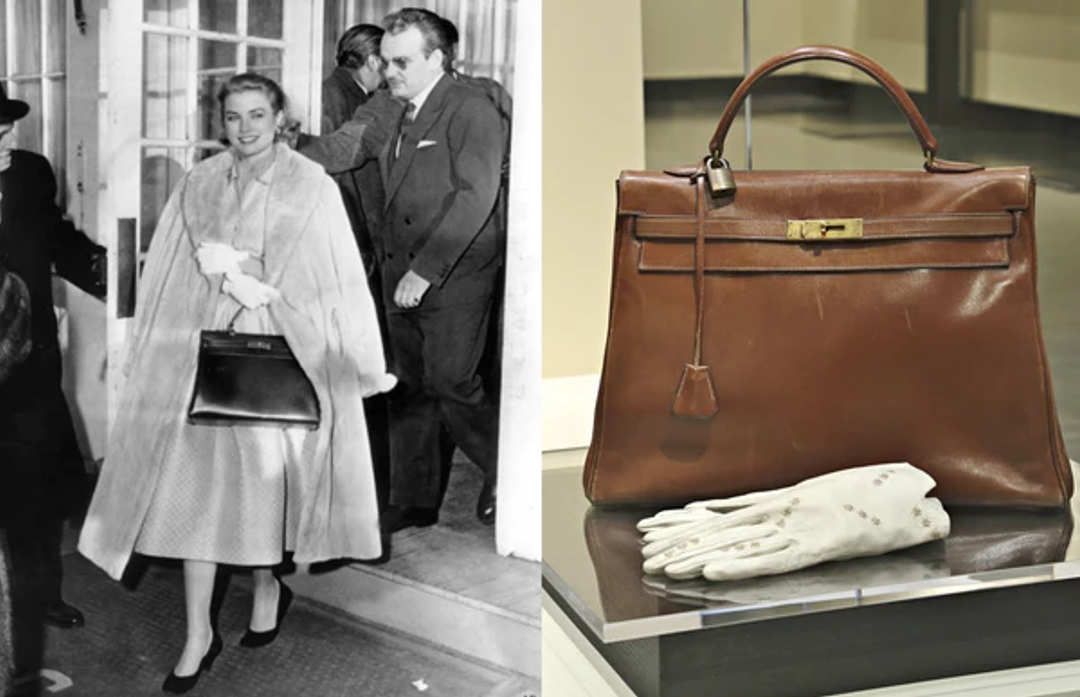 Soon it became famous, and everyone was flooding to stores asking for the "Kelly bag." Soon, Hermès renamed the bag. To what, you ask? The iconic Birkin bag.
This massive boost changed Hermès from being a company that targeted the elite to one that produced luxury goods for all who could afford them.
The brand was successful throughout the 1960s and 1970s, growing and expanding. However, it began to have some difficulties as its competitors began using artificial or lower-quality materials to lower their prices. Hermès was steadfast and continued to use only natural materials, even though it put them at a competitive disadvantage.
‍
Following his father, Robert Dumas, the next leader of the Hermès brand was Jean-Louis Dumas. He was the great-grandson of Thierry Hermès and modernized the company, molding it into the company it is today. The company thrived, going from revenues of $50,000,000 in 1978 to $460,000,000 in 1990.
Jean-Louis diversified the company, dividing it into three distinct niches to focus on: ready-to-wear, leather goods, and silk scarves. He was able to recapture the success of the Kelly bag, then advanced to the famous Birkin bag.
This now world-renowned bag started when Jane Birkin and Dumas were on the same flight. Birkin used to carry a wicker basket everywhere she went for all of her belongings, saying she couldn't find a suitable bag anywhere.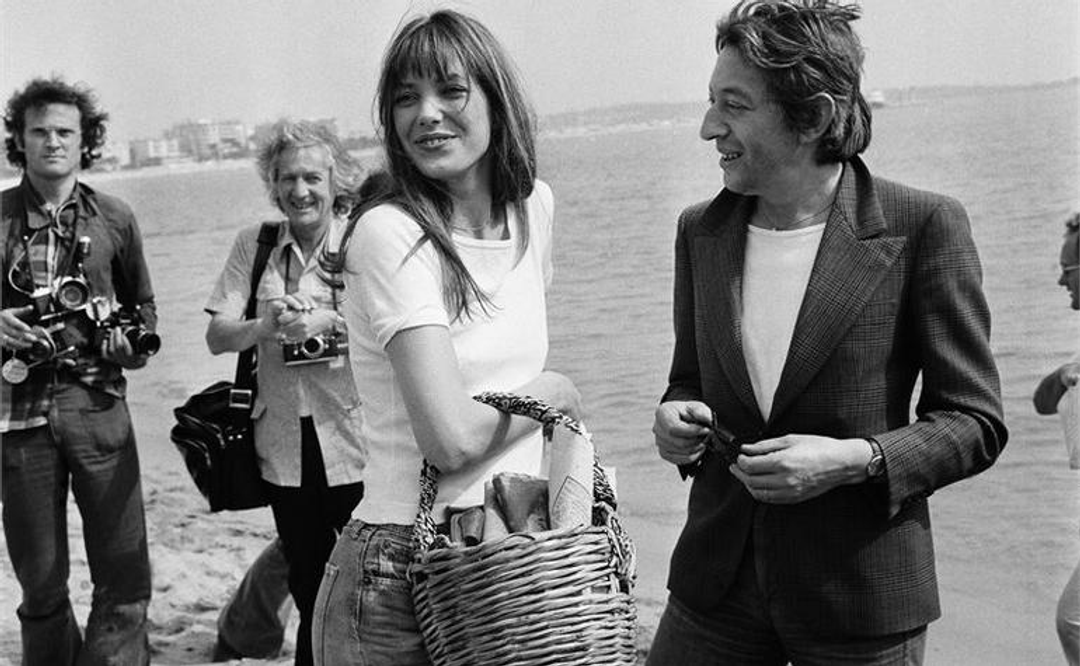 While trying to stow her basket, the lid came off, and her belongings spilled everywhere. Dumas and Birkin worked together throughout the flight to create a great bag that would be perfect for her.
While it wasn't popular at its inception, it slowly became popular over time. This was in part because of its high price and a long waiting list, which made it a show of luxury.
Today, it is known as one of the rarest bags in the world, with prices starting at $11,000 and the most expensive bag selling for nearly $500,000!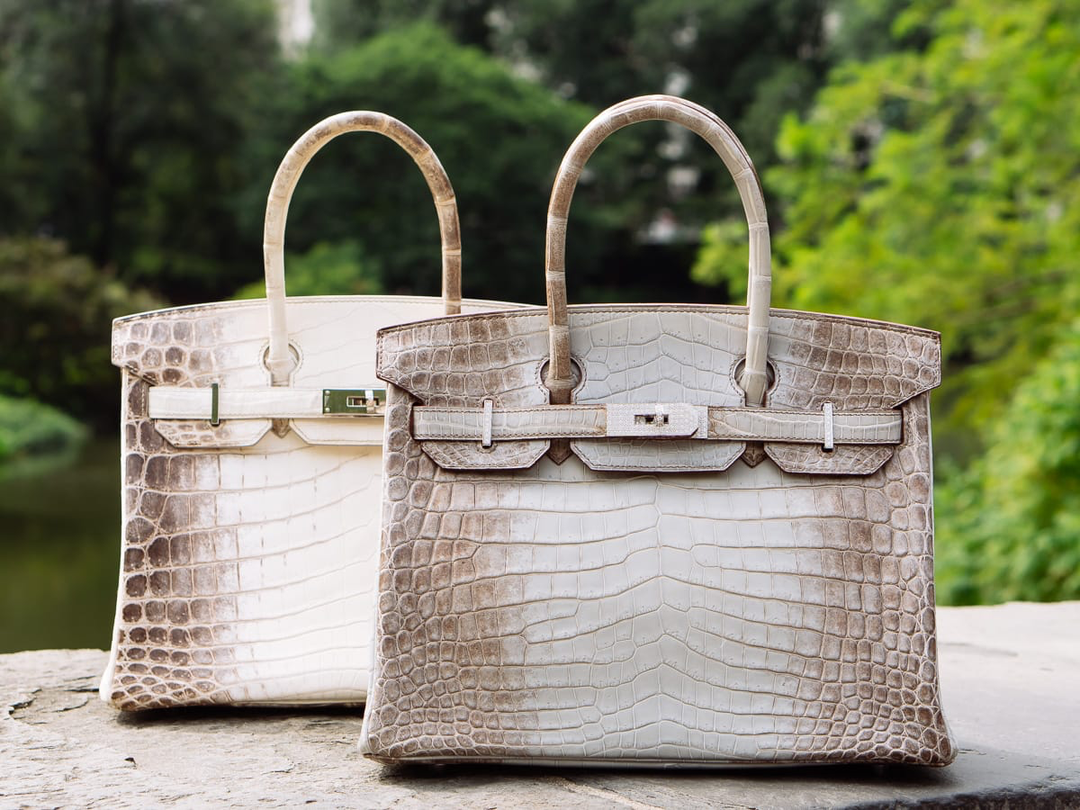 Dumas continued this success by expanding the business globally while consolidating stores and decreasing the number of franchised stores. In 2005, Patrick Thomas took control until Jean Louis's nephew, Axel Dumas, took over in 2013.
Under their direction, Hermès has grown faster than ever. This luxury brand is steeped in history and tradition, with the business remaining close to or within the family for centuries.
‍
Frequently asked questions about the Hermès logo
What are some commonly asked questions about the Hermès logo? Get your questions answered with these three FAQs.
1. Is Hermès the most luxury brand?
It is definitely one of the most luxurious fashion brands in the world. The company now runs 311 stores in the United States, Russia, and Asia and employs over 15,000. It is one of the largest and most admired luxury manufacturers worldwide, with revenues of over USD 8.3 billion and profits of over USD 1.8 billion.
2. Why are Hermès bags so rare?
Because they're pieces of art, indeed. Hermès is a luxury fashion house that places a premium on handiwork. According to the Hermès credo,"one craftsman, one bag," each Birkin is made by a single artisan in one of their dedicated ateliers over the course of about 40 hours.
3. How do you pronounce Hermès?
The name Hermès is pronounced ehr-mez. The 'h' is dropped because Hermès is a French name. The accent on the second e makes the s sound much softer than it would otherwise, despite the fact that normally in French, if a word ends in 's,' it is silent.
‍
Conclusion
The Hermès brand has always been, and will continue to be, synonymous with luxury goods. The company has, for centuries, built upon its solid foundation and impeccable reputation.
Whether it's recreating its famous clientele's love for its handbags or sticking with its tried-and-true method of using only the finest, most authentic materials, the company always pays homage to its roots. Even the Hermès logo evokes a sense of the company's longstanding dependability and high standards.
This design house strikes the ideal balance between forward thinking and a deep respect for the past. This mentality can serve as a template for other companies. This equilibrium is what's led to the brand's success and widespread acclaim.
Ready to design your free logo? Get started with our logo maker!