‍
Being a freelancer was never easier. Some of the best freelance websites are free-for-all and are sure to have a listing that matches your skillset. As the business world gets increasingly decentralized, freelancing opportunities are steadily increasing. In 2020 alone, freelancers made up 36% of the US workforce.
Freelancing is a phenomenon that is here to stay.
‍
Why is freelancing so popular?
Companies or smaller organizations that require help do not need to recruit someone full-time. If they have a task at hand that isn't a profit center for them for a long time, they'd instead hire a freelancer who will perform the job for a fixed period and a fixed fee and move on. While companies see a monetary benefit in this arrangement, freelancers love it because it allows them to work on their terms.
‍
13 best freelance websites for beginners to find work
The top freelance websites help professionals create attractive-looking portfolios and profiles that are easy to find. We have hand-picked thirteen such sites that can set you on your path to getting more clients and being a successful freelancer.
‍
Fiverr shot to fame quickly because of its affinity for creatives. These individuals make up many professionals, and Fiverr is a fertile ground for digital marketers, web developers, designers, writers, voice-over artists, influencers, and the like.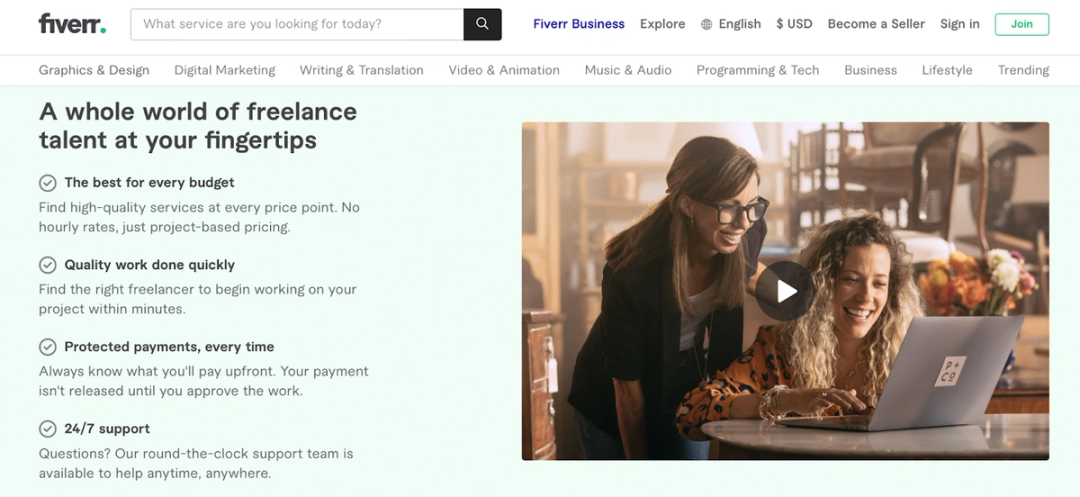 The payment process from the platform to the artist may seem longer and more time-consuming than others, but the free registration and online courses make it worth a pick. The platform refers to freelancers as "sellers" and those who commission them as "buyers."
Fiverr pays its creators 80% of each gig's total revenue.
‍
Upwork is among the best freelance websites for beginners if you are keen on being protected as a professional. Most of the services offered on Upwork are website design, programming, or brand marketing. Upwork introduces businesses from across the world to their potential partners as a global platform.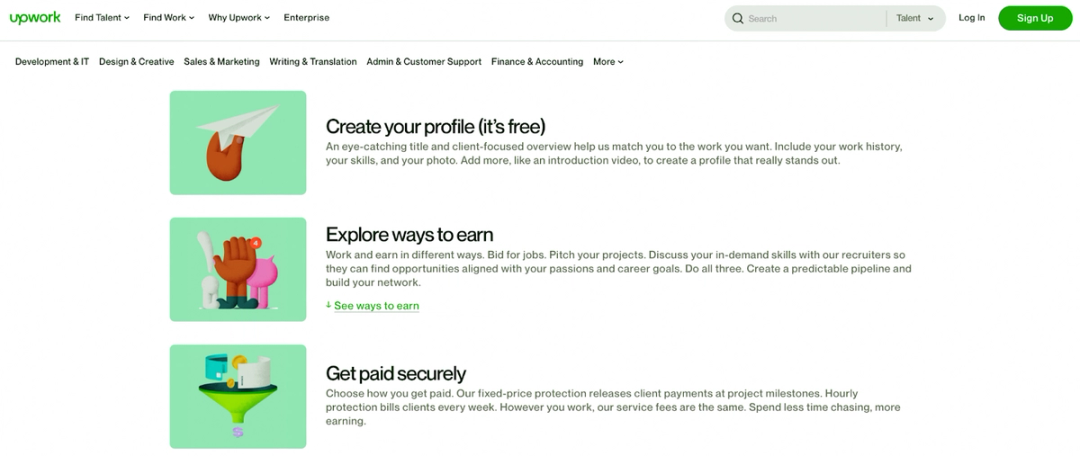 Upwork also hosts other services, such as bookkeeping, accounting, and customer interaction specialists. An exciting aspect of freelancing with Upwork is its payment model. The more you work, the less commission you pay to the platform. Your first payout will be 80% of what you quoted, but the more you work, the less you pay.
‍
Among the first freelance portals, Freelancer.com has long ruled the roost as one of the top freelance websites. This website attracts marketers, creators, developers, and videographers like the above two. It offers artists some of the best customer support through their process.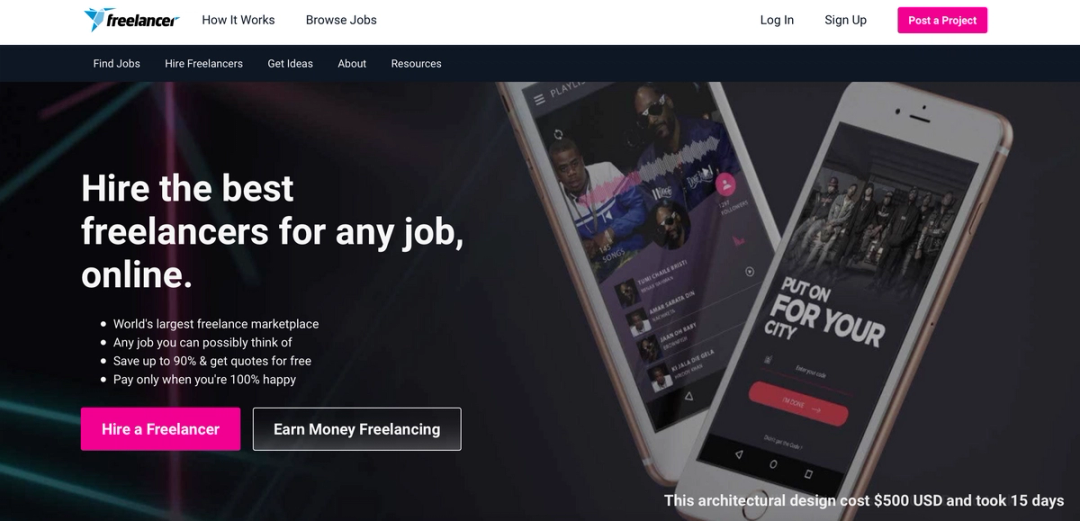 Because Freelancer.com is so big, it has far too many clients. Some of these clients are fake and here to take you for a spin. It is advisable to exercise discrepancy.
‍
FlexJobs has been around for a while. This experience has taught the developers to conduct a rigorous process to qualify job leads. The hand-screening process for remote jobs and side hustles is truly the USP of FlexJobs.

Here, you will find several IT-related remote jobs that are scam-free and reliable. The partnership programs of the site with Dell and Quickbooks allow users to access several free goodies that help in productivity and ensure better loyalty to the company.
‍
Journalism, public relations, and advertising professionals can find several opportunities at PeoplePerHour. It also attracts programmers and tech professionals. PeoplePerHour is an excellent platform to win the trust of your employers because moderators screen all professionals before they get onto the platform.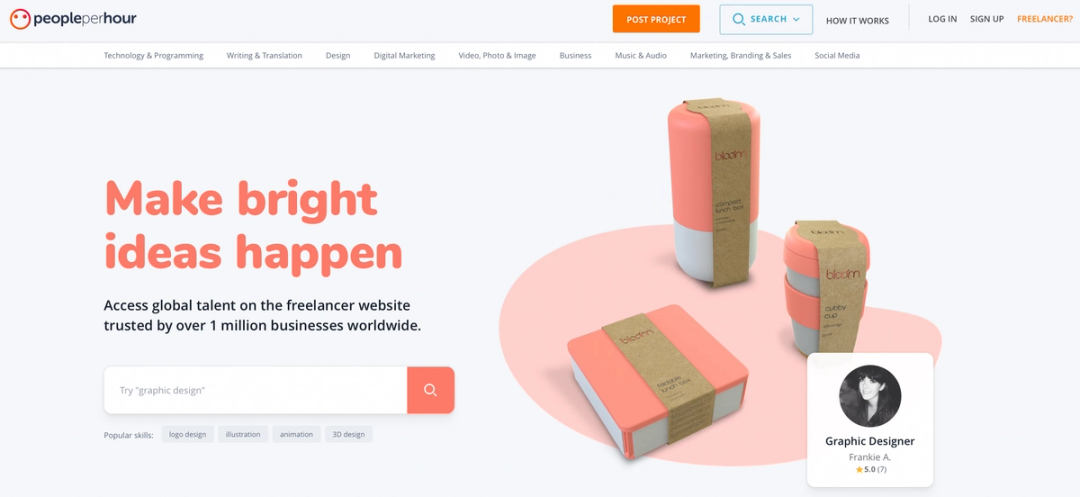 The site charges a 20% fee for professionals across all their earnings. The more work you find on PeoplePerHour, the lower the fees.
‍
Designers love exploring Dribbble for the freelance opportunities it presents. Whether you're an animator, graphic designer, fine artist, or mobile or web designer, there's always something for you at Dribbble. Being the best freelance website for this niche audience makes it quicker for professionals to find a gig of their choice.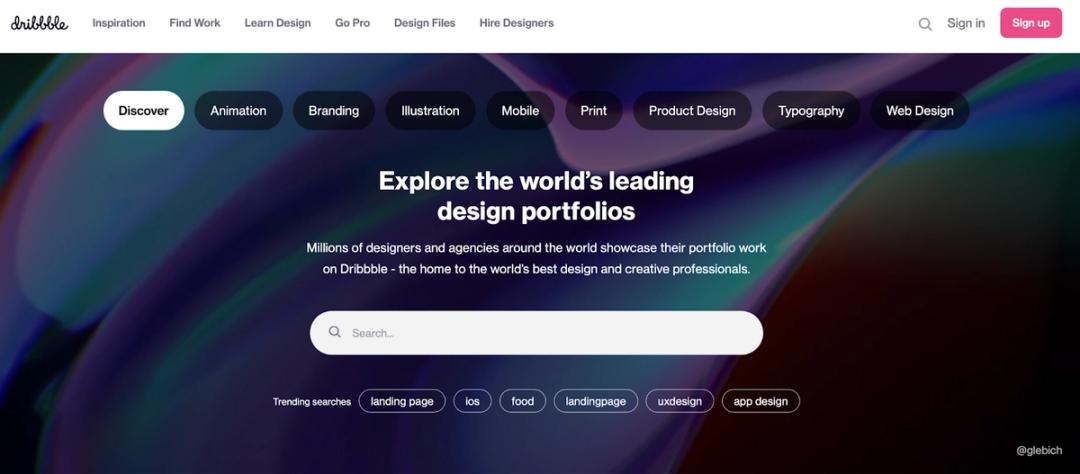 In addition to finding work, you can also others with similar interests. If you like designing logos, you will find other freelancers that enjoy the same practice, and it builds a sense of community. Collaborate with those from across disciplines and make something extraordinary together. This feature makes Dribbble a hotbed for creativity.
‍
Known to host the most extensive catalog of designer portfolios and design inspiration, Behance has grown to become the best freelance website for designers. It limits the size of the image you upload to keep the site as agile as it is, but you can play around with the templates it offers for your portfolio customization.
Being discovered on Behance is challenging because of the vastness of the user base. While many use it for portfolio creation, only a few artists know about the website's job listing feature.
‍
Are you a professional handyperson or house cleaner, or do you perform any task that requires your help to run errands or perform maintenance? If yes, then TaskRabbit is the best freelance website for you to find something. The most significant advantage of this platform is that it doesn't charge you any service fees. What you make, you keep. All you need to pay is a $25 registration fee.

After a task is complete, client payments get deposited into the bank account of the professional. TaskRabbit does not charge you any commission.
‍
Craigslist is where it all began. It is the original site for people to sell their services or lease them out for a short period through easy-to-search-for jobs. The portal has grown into a global phenomenon over the decades, and to date, even current job roles can be found and advertised on Craigslist.

One con of Craigslist is the lack of trust that professionals have in the platform. Its massive spread across categories and geographies has led to several irrelevant and suspicious listings on the site, which may not be the best fit for recruiters and professionals.
‍
If you are a professional who has had it with working as a full-time employee, Guru will position you as a freelancer who can do what you're good at, but on a short-term basis. It is one of the best freelance websites for brand marketers, administrators, IT professionals, consultants, and more.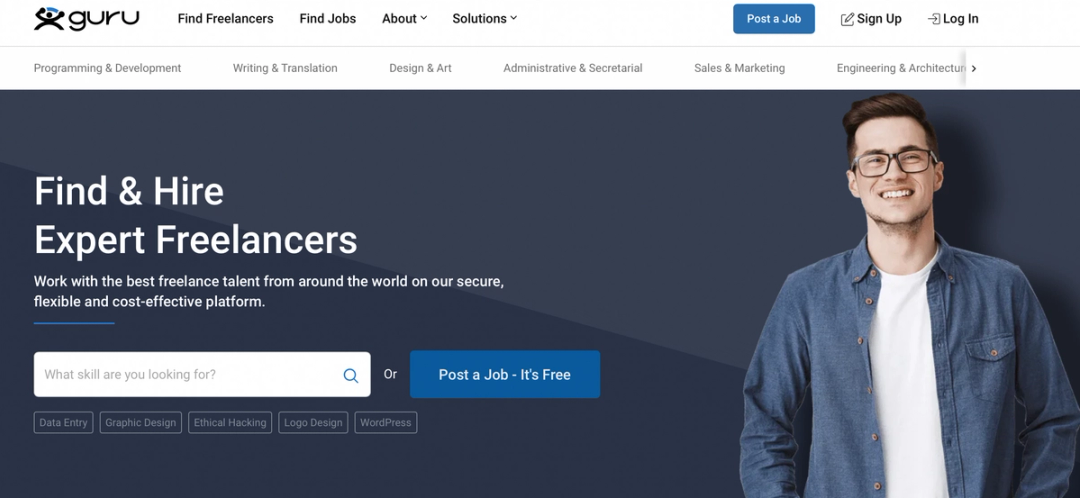 You can sign up for free on Guru and gain access to its vast network of professionals who share your vision of operating as a freelancer. You could choose a paid membership plan, which offers many more perks and goodies.
‍
Working Not Working is a part of Working Not Working Magazine that celebrates creativity and helps professionals find the most exceptional creative talent. Exceptional because the professionals featured on Working Not Working are among the best you may have come across. They do not have the clout of Behance or Dribbble but have a qualitative bunch of creators on a pedestal.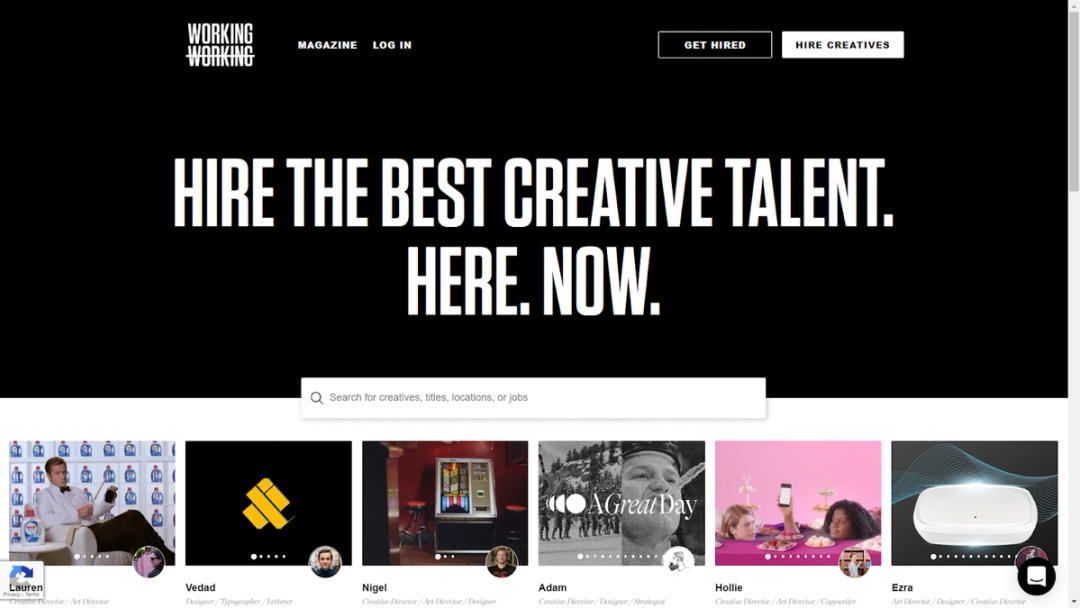 The website has a job board where designers can find a gig that matches their interests and specialties.
‍
As a freelancer, getting listed on Toptal is difficult. And this is what the site prides itself on. The registration process involves an intense screening, and if you get through it, you become part of the "top 3% of freelance talent." That's a tall claim, but Toptal backs it up with the legwork put into ensuring the finest freelance talent enters and stays.
Because of the excellent reputation that the company has, Toptal's talent attracts the names of some of the world's biggest companies.
‍
Google for jobs, Jooble is a simple, no-nonsense search engine for jobs. There are many opportunities for writers, designers, and data entry. Most of these jobs are part-time freelance jobs that require low proficiency. Jooble's web crawlers are efficient, which is why it can quickly source job opportunities across the internet.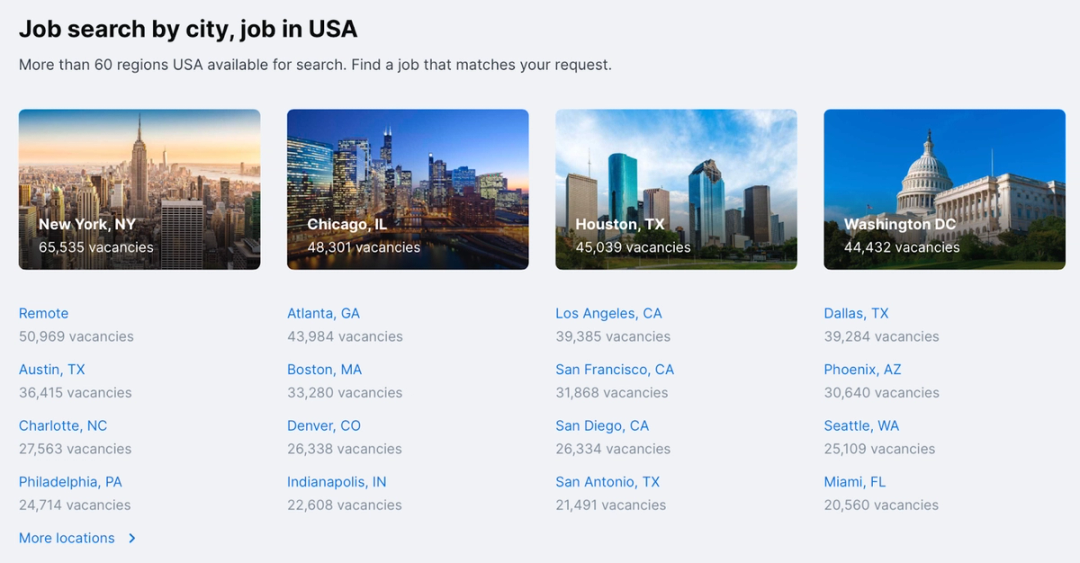 Being only a search engine, Jooble does not have a mechanism to apply for a job from their site. Instead, it redirects you to the source's website.
‍
Frequently asked questions about the top freelance websites
What are some commonly asked questions about the best freelance websites for beginners? Get your questions answered with these three FAQs.
1. Is Upwork better than Fiverr?
Upwork, like Fiverr, gives its users and their clients a wide range of services from which to choose. Customers in need of artistic services have many choices on Fiverr from which to choose. However, Upwork has a wider variety of skills and projects available, and membership is free.
2. What are the risks of freelancing?
Freelancers are not eligible for the same employee benefit packages as traditional workers. Earnings from self-employment are often erratic and hard to predict. As a new freelancer, it can be challenging to find clients. In the freelancing world, you have to pay for everything yourself.
3. Is freelancing difficult?
If you have a genuine interest in developing your marketable skills as a freelancer, you'll find that this is a very rewarding profession. Being self-employed gives you the freedom to design your own workday and collaborate with fascinating customers on exciting tasks. Still, it's not easy, especially not at the start.
‍
Bottom line
Looking for the best freelance website for beginners will set you on a journey of discovery, not only for the opportunity you seek but also to gauge the demand for your skillset. You will realize how well the profession you have chosen pays. This way, you can chart your career path and set definitive benchmarks.
We wish you all the luck in your quest to find a truly memorable gig.
Ready to design your free logo? Get started with our logo maker!