Armani has grown from the brainchild of a young Italian freelance designer into a company that has changed how we dress. Most famous for changing the fashion industry, Armani is now a household name.
Let us take a look at the timeless Armani logo and what it represents for the brand.
‍
The evolution of the Giorgio Armani logo
Throughout its history, Giorgio Armani has only ever had two logos. Both of these are still in use today. However, each of its subsidiaries, such as the mass-market Armani Exchange line, has its own individual logo designs and branding.
‍

The first is the powerful eagle logo. The eagle placed prominently in the middle of the Armani logo makes this a strong and powerful emblem. These are also emotions that Armani often tries to sell through its suits and clothing.
The eagle is geometrical, with horizontal stripes running through it and the initials of the founder placed on the bottom, symbolizing powerful influence. The eagle continues to draw viewers in with its regal and clean visual image.
This logo is also adopted by some of the other lines, including the Armani Jeans and Emporio Armani brands. The eagle is kept the same, but the wordmark at the bottom is changed.
The second Armani logo that the brand commonly uses is the circular monogram.

Composed of a stylized G and A, the Armani logo is reminiscent of a yin and yang symbol. This highlights the balance, elegance, and style that can be found in the clothing.
Just like the brand and its clothing, these logos are minimalistic and evoke emotions similar to those that the brand is attempting to sell. All of the Armani logos use the same wordmark, consisting of a traditional serif typeface.
This font is similar to Elegante Roman but noticeably thinner. Interestingly, in "Giorgio," the letters are not connected, while in "Armani," they are.
These Armani logos are found exclusively in black and white as their brand colors. However, occasionally, a light beige tone is present, the color of luxury and opulence.
These logos are minimal, clear, timeless, and memorable—everything you want in a professional design.
The LOGO.com versions of the Armani logo design
The Giorgio Armani brand is a deservingly prestigious label. The company's flair for the fantastical and extravagant is reflected in the design of its logo. But could the famous design be reimagined?
Design similar versions of the Armani logo below and take them home for free!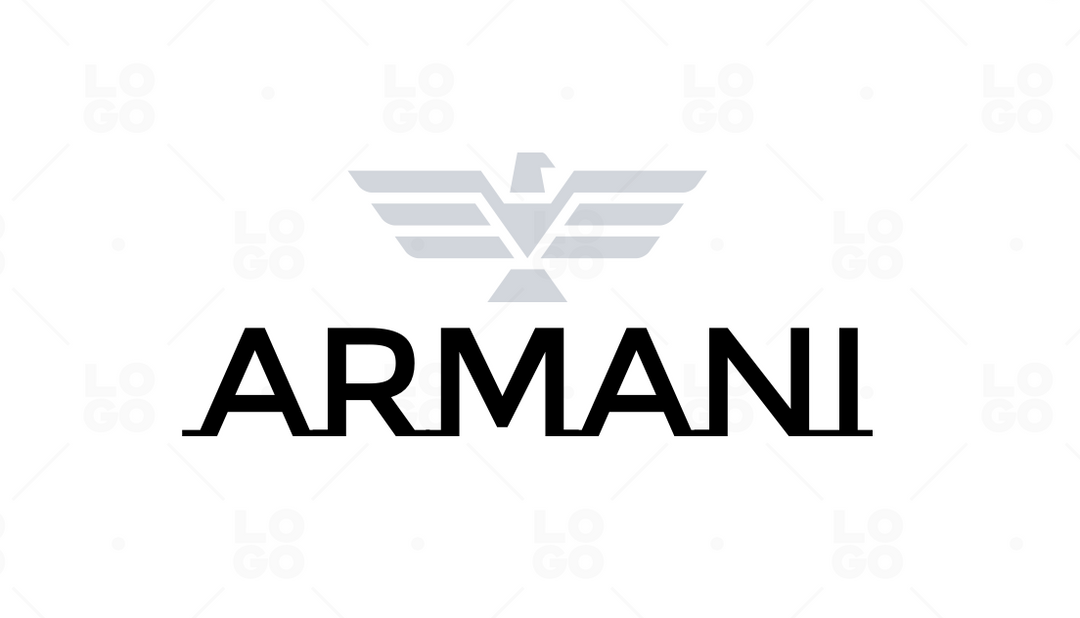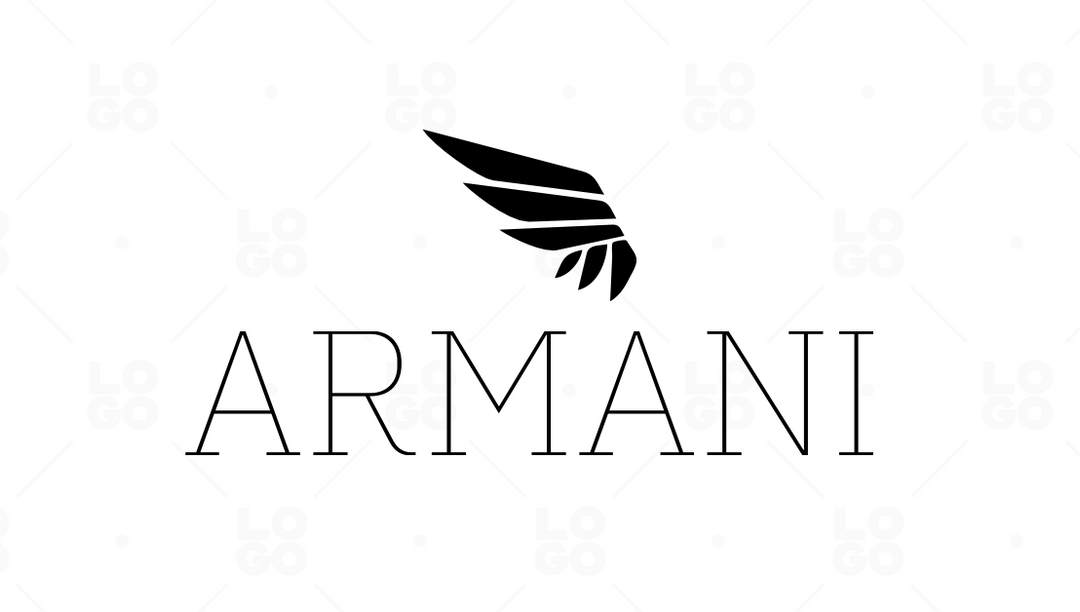 Thanks to a few subtle tweaks, we now have not one but two Armani logo variations to take inspiration from.
‍
7 fun facts about Giorgio Armani and the Armani brand
Just like all fashion icons, Armani and his brand are pushing social conventions and breaking the norms. Here are seven interesting things you might not know about the man and his company.
‍
1. Armani was the first to show his designs live online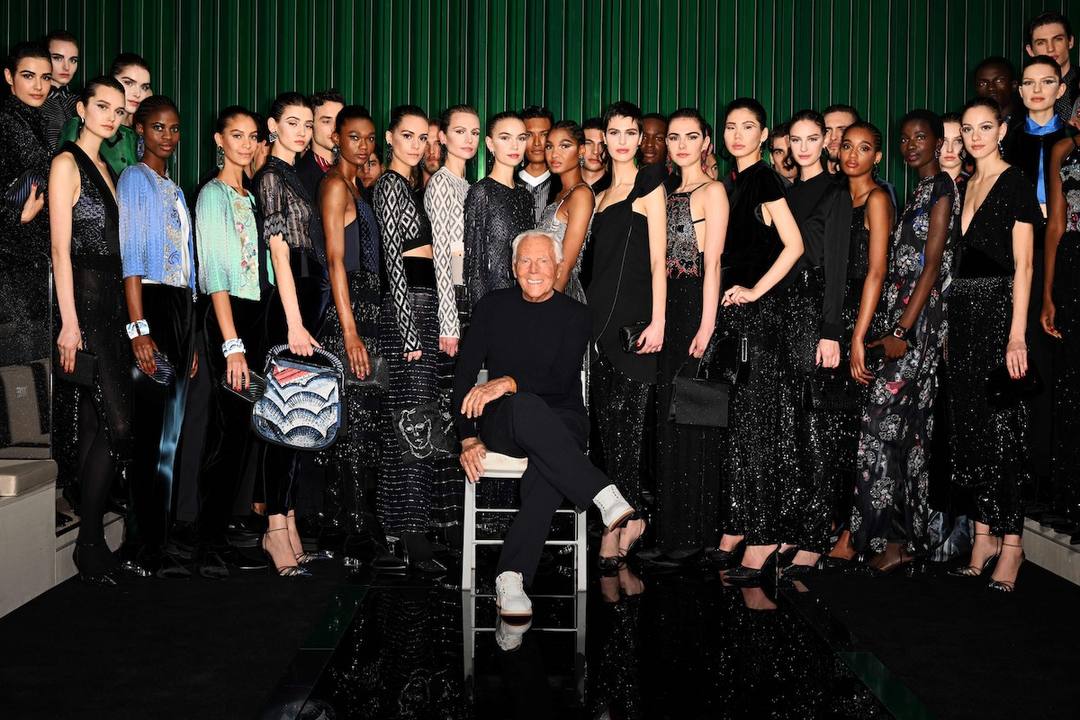 Always trying to expand and try new things, in 2007, Armani was the first brand to show its collection live online. While there is always the added risk of the designs being copied and stolen during a live stream, the designers decided that it was worth it. Today, live streaming is being called the "future of fashion shows."
‍
2. Armani banned skinny models
It is always important to learn and change from tragedy. Armani did exactly that in 2006, when he was the first designer to forbid models with a body mass index of less than 18.
This was done in an effort to combat anorexia, a major issue within the fashion space. This was done after the 22-year-old Uruguayan model Luisel Ramos died from under-eating.
‍
3. Each of his lines has its own brand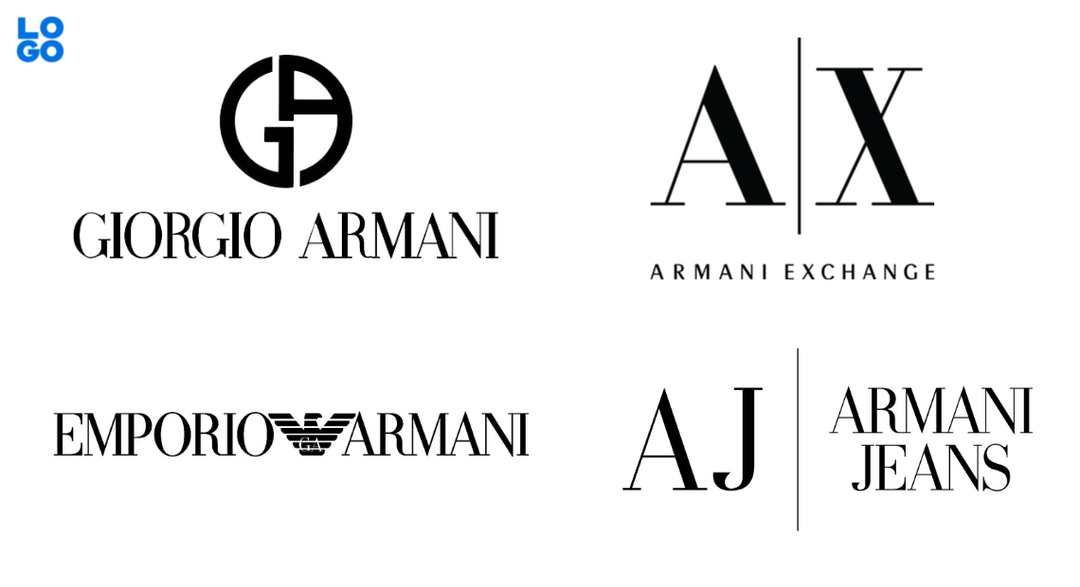 While Giorgio Armani is known first and foremost for being part of the fashion industry, in the over forty years since his company's creation, they have diversified and expanded into many different areas such as hotel management.
With flower shop, hotel, and restaurant services, Armani has expanded into new industries. And the brand creates not only high fashion but also children's and casual clothing as well. With all of these different areas, dividing it into separate companies allows for greater specialization and focus within each area.
Each line also has its own unique branding, sometimes based on the traditional Armani logo.
‍
4. He has created costumes for over 250 films
It is incredible. His start in the movie industry came from American Gigolo, as mentioned earlier, but he is best known for The Dark Knight, The Untouchables, Ocean's 13, and Elysium. That said, his clothing has appeared in hundreds of films.
‍
5. His first original piece was a line of bomber jackets
The jackets originally came from airplane pilots in the First World War who were often cold while flying and so would wear these bomber jackets. This continued into the Second World War and became very popular in the 1950s.
Then, in the 1970s, Armani created a series of leather bomber jackets under his own name. That was the first time he created something personally rather than for another group.
‍
6. Armani dressed soccer teams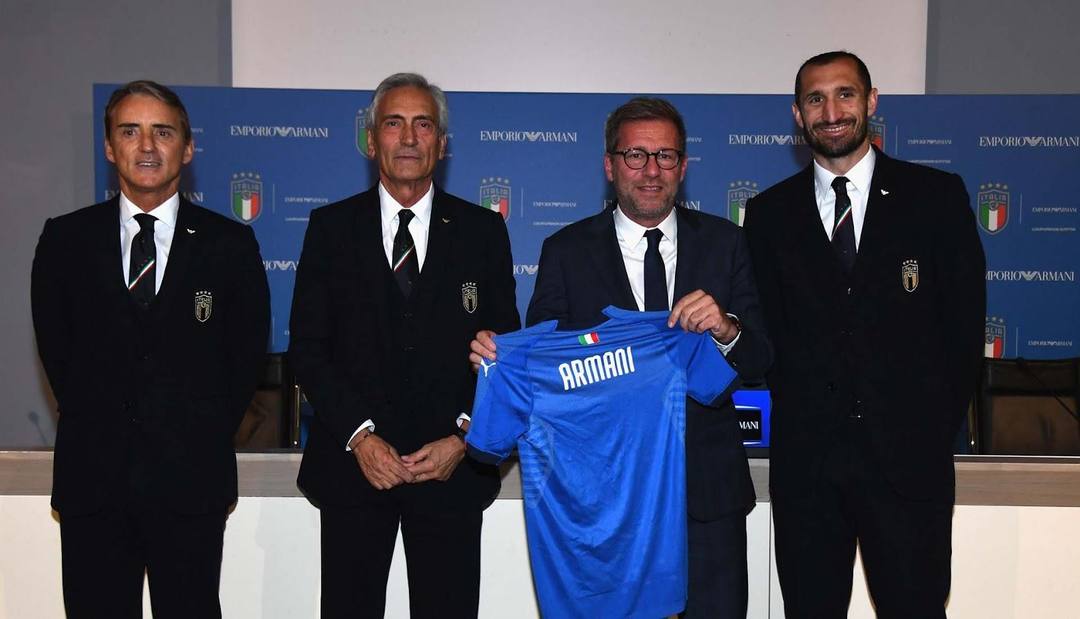 As an avid sports fan, Armani has been tasked with dressing sports teams multiple times in the past. He has created the kits for the 2006 Olympic flag bearers, as well as the national Italian soccer team and the British soccer team Chelsea!
‍
7. Armani has never been in debt
As the sole owner of Armani and its subsidiaries, throughout the company's entire life, Giorgio has never been in debt, even selling his beloved VW Kafer to finance his company.
Thanks to this, he is now incredibly wealthy, owning nine homes located around the world in the USA, Antigua, France, Switzerland, and five in Italy, not to mention his 150-foot yacht, Main!
‍
A brief history of the Armani brand
Born in 1934, Giorgio Armani has gone on to found one of the biggest fashion houses in the world. From a very young age, he was always interested in human anatomy and decided to study to become a doctor at the University of Milan.
However, he found out that the sight of blood would make him weak, something decidedly bad for a doctor.
Two years into his degree, he received a summons for his mandatory military service. He welcomed this new direction and took some time to find out what new direction he wanted to take in his life.
After serving his time, Armani worked at a famous department store, La Rinascente, and then joined the Nino Cerruti Company, one of the top fashion houses in Italy.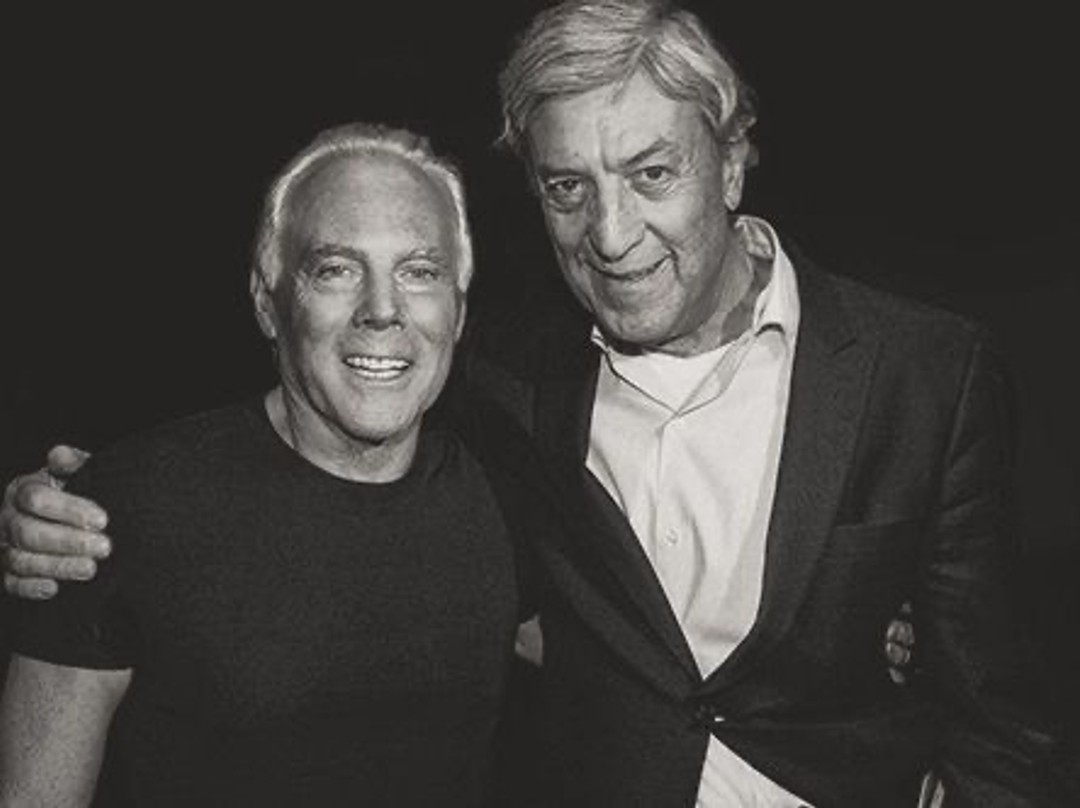 In the late 1960s, Armani met with his soon-to-be business partner, Sergio Galeotti. Sergio would encourage Armani to take on more freelance work for other fashion houses, and by 1975, they founded Armani together, with Giorgio being the mature age of 40 at the company's inception.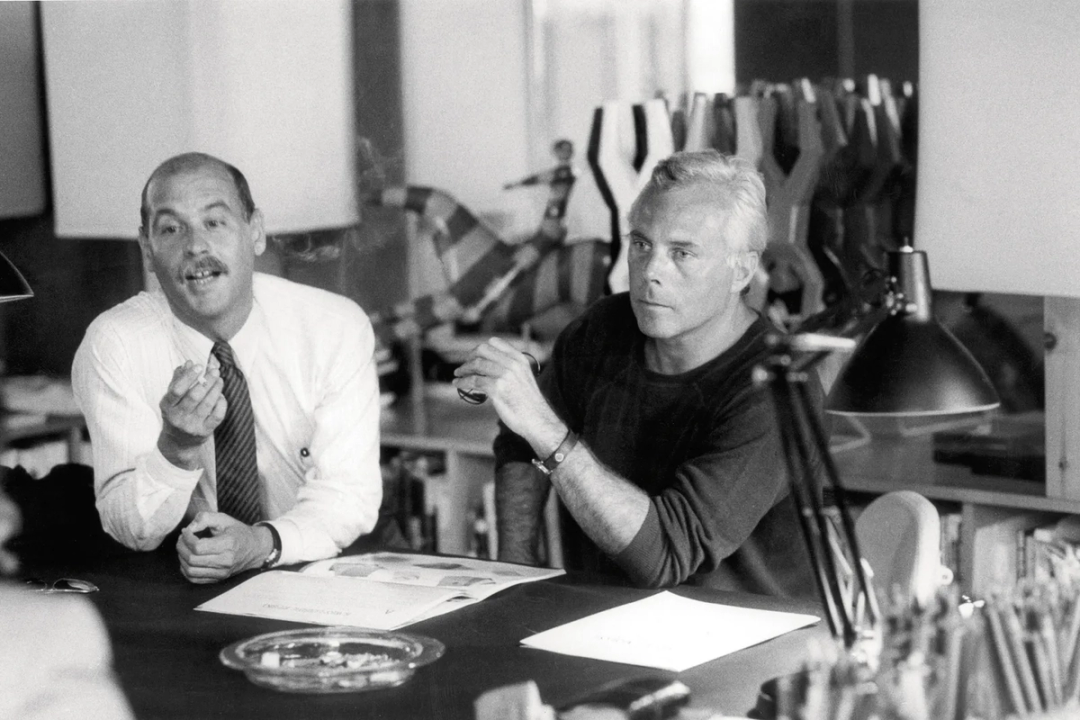 The company was popular from its first release: A ready-to-wear men's line. This was soon followed by a women's line the following year. A few more branches would be opened under the Armani name: Mani, for men and women, Les Collezioni for swimwear, underwear, and accessories, Armani Junior, Armani Jeans, and Emporio Armani.
Emporio Armani was made to target a younger 20-30-year-old market, creating high-end clothing but at a slightly lower price point.

While Armani was able to grow and make waves in his local European market, he struggled to make an impact on the American one. That was until the 1980s, when his designs appeared in the film American Gigolo, as well as Miami Vice a few years later.
After this, the Hollywood elite began wearing his designs to events like red carpets, and his designs really caught on.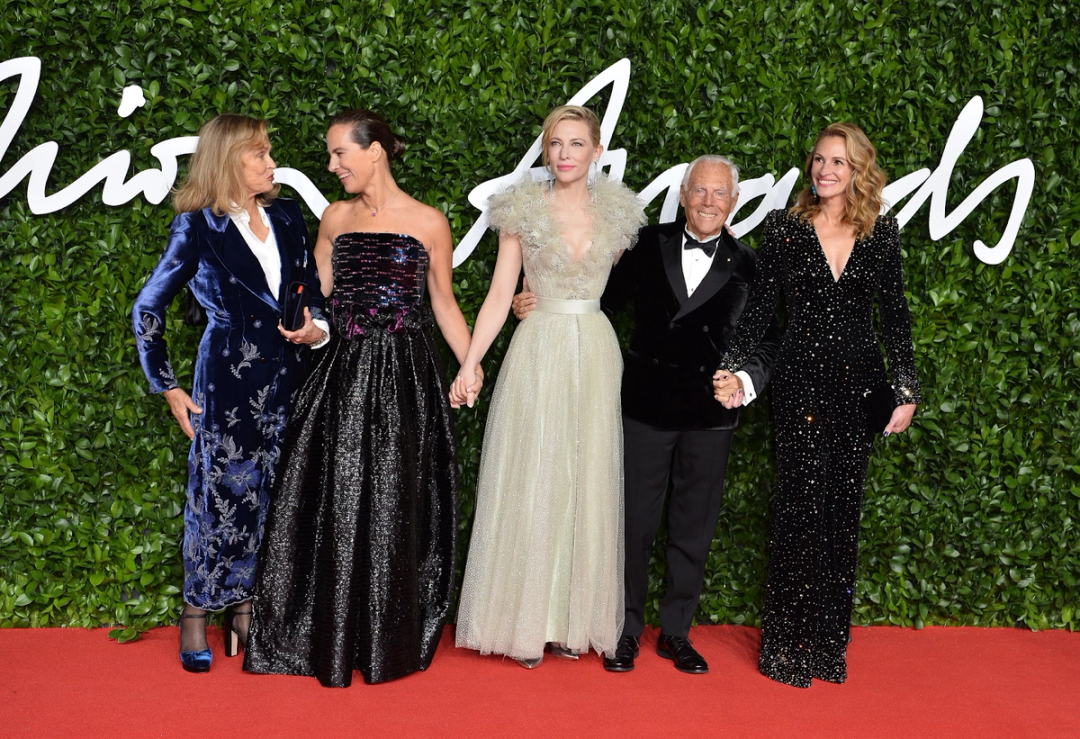 Throughout this decade, Armani fostered and grew the idea that wearing his suits was a symbol of status and power, all the more true of the specially designed "power suits." In fact, Leonardo DiCaprio's iconic suit in The Wolf of Wall Street, a movie about status, privilege, and power, is a pin-striped Armani suit.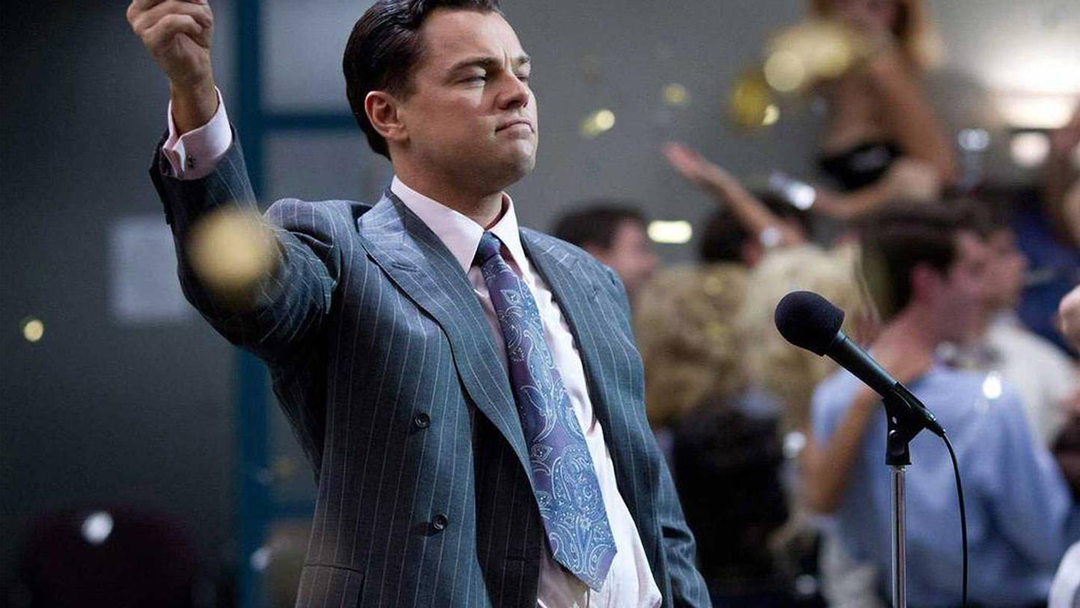 With all of this success, Giorgio and Sergio continued expanding and opening stores around the world and in their founding city of Milan.
Sadly, in 1985, Sergio Galeotti passed away. Sergei was the one primarily in charge of running Armani while Giorgio was focused on design, so many expected the company to struggle. But Armani wanted to prove to the world that he could lead just as well as he could design.
The next few years saw many different ventures launched, with a new restaurant being opened under the Armani name and a new wave of stores being opened. The Armani name continued to grow in recognition, prestige, and size over the next two decades.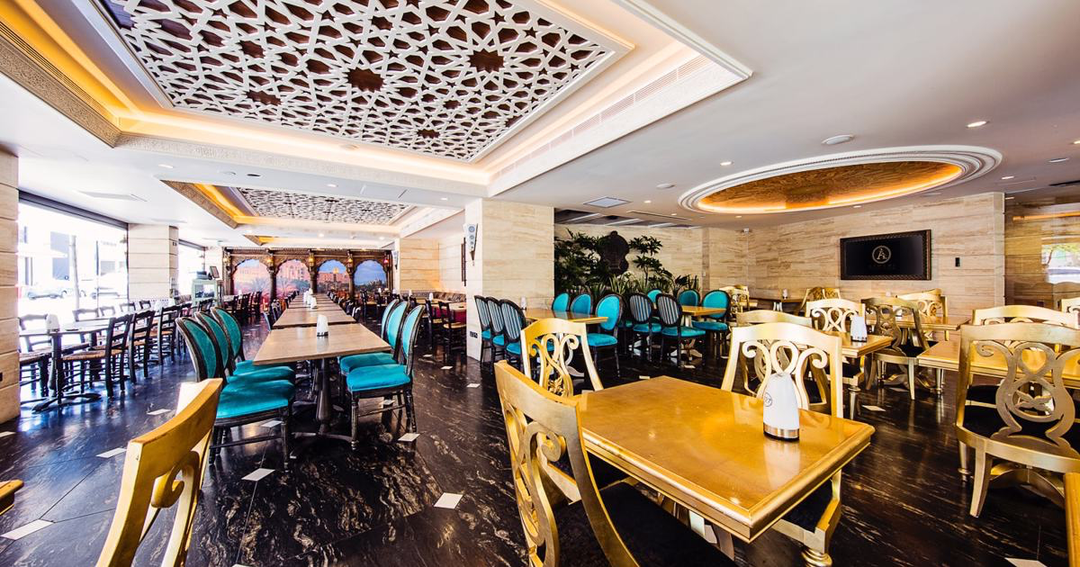 In 2010, along with new projects in book publishing and home goods, the first Armani hotel was opened in Dubai, with the second one opening the very next year in Milan.

The company is still private and completely overseen by Giorgio Armani. Now with over eight thousand employees and assets totaling over 2 billion dollars, Armani is a household name and one of the most prominent fashion houses in Italy.
‍
Frequently asked questions about the Armani logo
What are some commonly asked questions about the Giorgio Armani logo? Get your questions answered with these three FAQs.
1. What is the Armani logo?
The Emporio Armani logo features a right-facing eagle. Also, this eagle is no ordinary bird. It contains the letters "G" and "A" printed in between two horizontal stripes.
2. Why is the Emporio Armani logo an eagle?
It's a detail that could be nothing more than an urban legend. In fact, Armani explains the logo's design in an interview with Vogue, saying that a random image just sprang into his head. Its very existence is a happy accident.
3. What does Armani mean?
Originally from Italy, Armani is a name that can be used by either sexes. Armani, formerly a surname, now more commonly used as a first name, means "child of Armano" or "fighter."
‍
Conclusion
The story of Giorgio Armani, both the company and the man, is one of incredible growth, genuine passion, and dedication. Growing from having no direction in life to being one of the market leaders, Armani shows the power of pursuing your passion and that it is never too late to start.
The Armani brand is built off of the aura and emotion that accompany the product, and the minimalistic and artistic Armani logos exemplify this perfectly.
Ready to design your free logo? Get started with our logo maker!