Adobe's Photoshop, like many of its Creative Cloud siblings, has become the industry standard for photo editors. It offers state-of-the-art tools and powerful AI that make photo editing a breeze.
However, it also comes with a hefty price tag and a steep learning curve, which may not be attractive to everyone. If you're not sure where to look for alternatives to Photoshop, worry not! There are plenty of quality options available in the market.
What qualities should I look for in alternatives to Photoshop?
Apps like Photoshop should have smart editing tools that make it easy to select and edit elements in an image or open file. You should also look for tools with active communities – those are most likely to have editing presets and online tutorials that make editing faster.
Finally, look for tools by dedicated teams that regularly update them to keep the software relevant and competitive.
10 best alternatives to Photoshop for edits of all shapes and sizes
It can get overwhelming to choose the right software with so many apps like Photoshop in the market. Should you purchase industry-leading software if you simply want to add text to an image? Will an online tool suffice if you want to color-correct and add 3D graphics to your open file?
The list below has the best software for edits of all kinds, which will make it easy to select the tool most apt for you.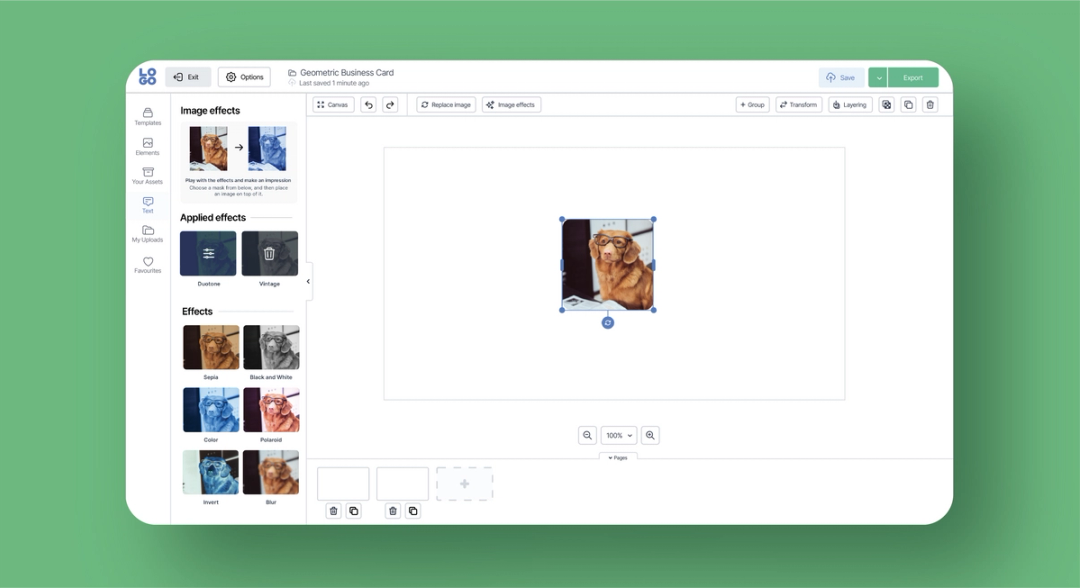 Editing content has never been easier with LOGO.com's affordable custom designer, Stitch. The tool provides a user-friendly yet comprehensive design experience that allows you to customize readymade templates according to your needs (think Canva, but better and more cost-efficient). Whether it's a quirky social media post or a professional letterhead, Stitch has your back and will deliver more than expected.
Best features:
Access to different shapes, stock images, and elements needed for a unique design
A vast variety of templates suitable for all industries and business needs
Masking and photo-editing capabilities that any design beginner can understand
Automatic access to brand assets on LOGO.com, or uploads from another tool, if needed
Pros:
Creating a design on Stitch takes less than 10 minutes with the readymade templates.
You can save your design in a variety of formats, whether digital or print, with infinite scalability.
The customization tools are incredibly easy to use for anyone without design experience.
Cons:
You may encounter technical difficulties if you use the tool in any search engine apart from Google Chrome.
Pricing: LOGO.com's Stitch is a part of the Brand Plan, which only costs $8 every month. The tool is 100% satisfaction guaranteed.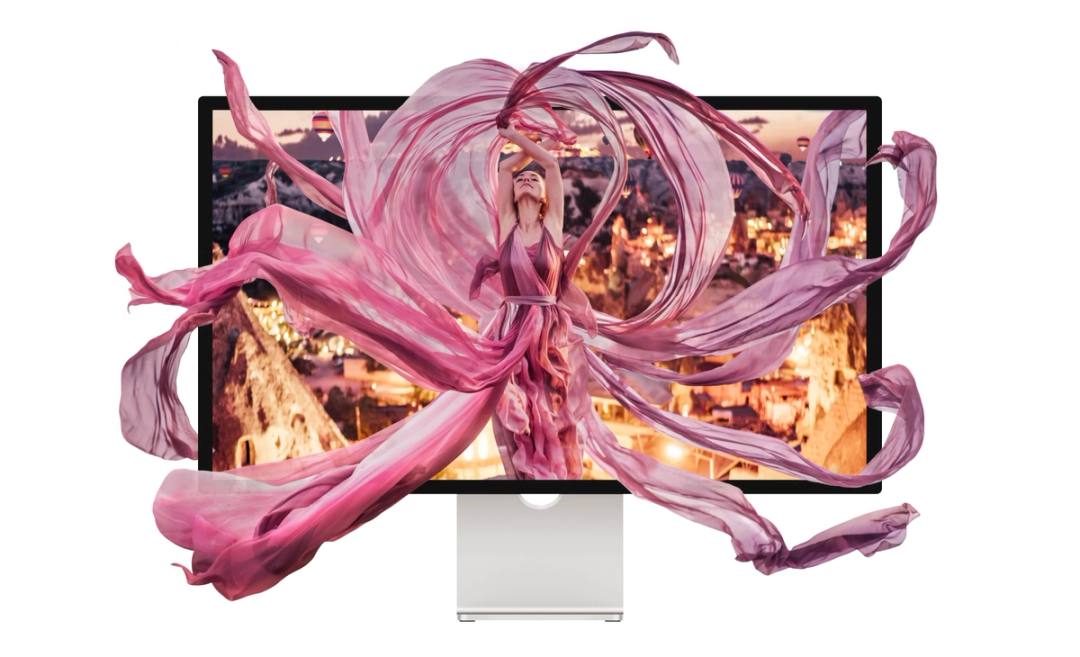 Affinity is an award-winning photo editing software with advanced features that can compete with Adobe's offerings. It comes closest in the looks and feels department among all the alternatives to Photoshop. However, learning to use it can take time, whether you're a professional or a beginner.
Best features:
Editors can create and save custom brushes
Unlimited effects and editing layers
Smart selection tools for precise editing
Pros:
It can be purchased with a one-off payment.
It allows seamless edits across its Mac, Windows, and iPad applications.
It has an active community, giving new users access to plenty of tutorials and forums.
Cons:
Files exported as PSD don't translate perfectly on Photoshop, which can be an issue for professional editors.
It doesn't have smartphone apps.
You need to purchase a separate license for each device you plan to use it on.
Pricing:
Mac or Windows – $69.99.
iPad – $18.49.
Universal License for all Affinity applications – $169.99.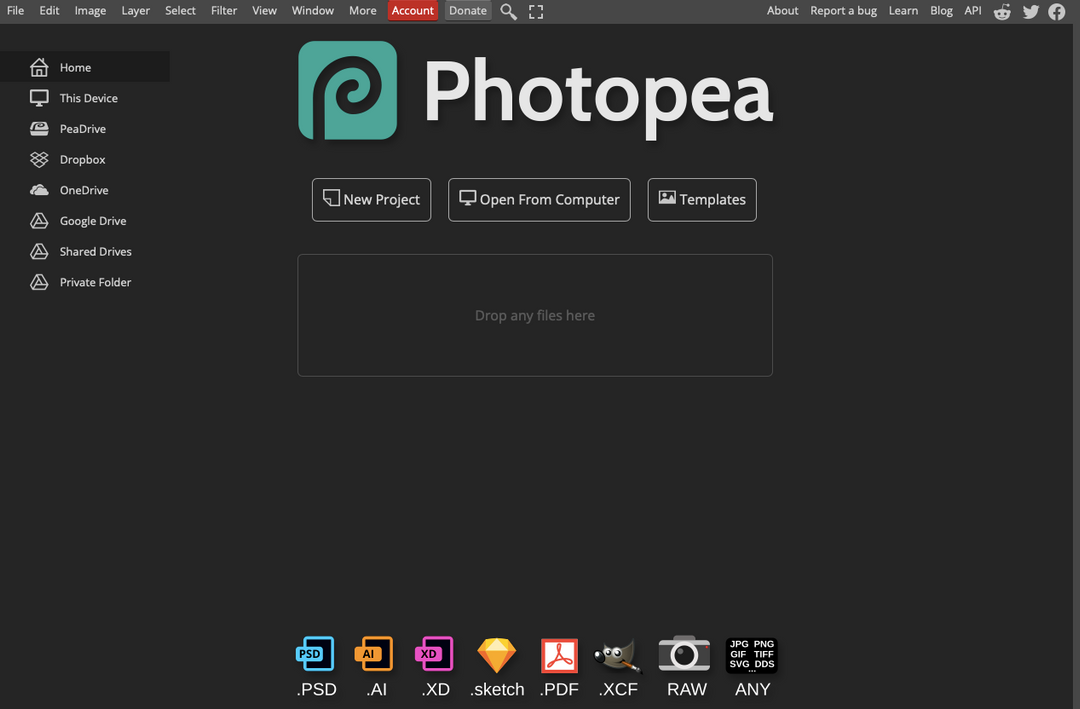 Photopea is an online editing software that is compatible with many leading file formats, including Photoshop. While it lacks the community and support that many leading apps have, it has a dedicated team that updates it regularly. Its affordability can be a plus for beginners who can make do with its basic features.
Best features:
Can import and edit various file formats like PSD, XCF, Sketch, and more
Magnetic Lasso tool to select items quickly
Active blog with tutorials
Pros:
Its editing tools are fast and responsive.
It can be accessed from new and old web browsers.
It exports in PSD format, which can help with professional collaboration.
Cons:
Free users have to see ads when using the software, which can be distracting.
Premium users only get access to 5GB of storage.
It requires a constant internet connection to run.
Its pricing plans are confusing.
Pricing:
Free plan.
Premium plan for a single user – Starts at $8/month.
Premium plan for a team of 5 – Starts at $20/month.
Premium plan for a team of 20 – Starts at $70/month.
Premium plan for a team of 50 – Starts at $150/month.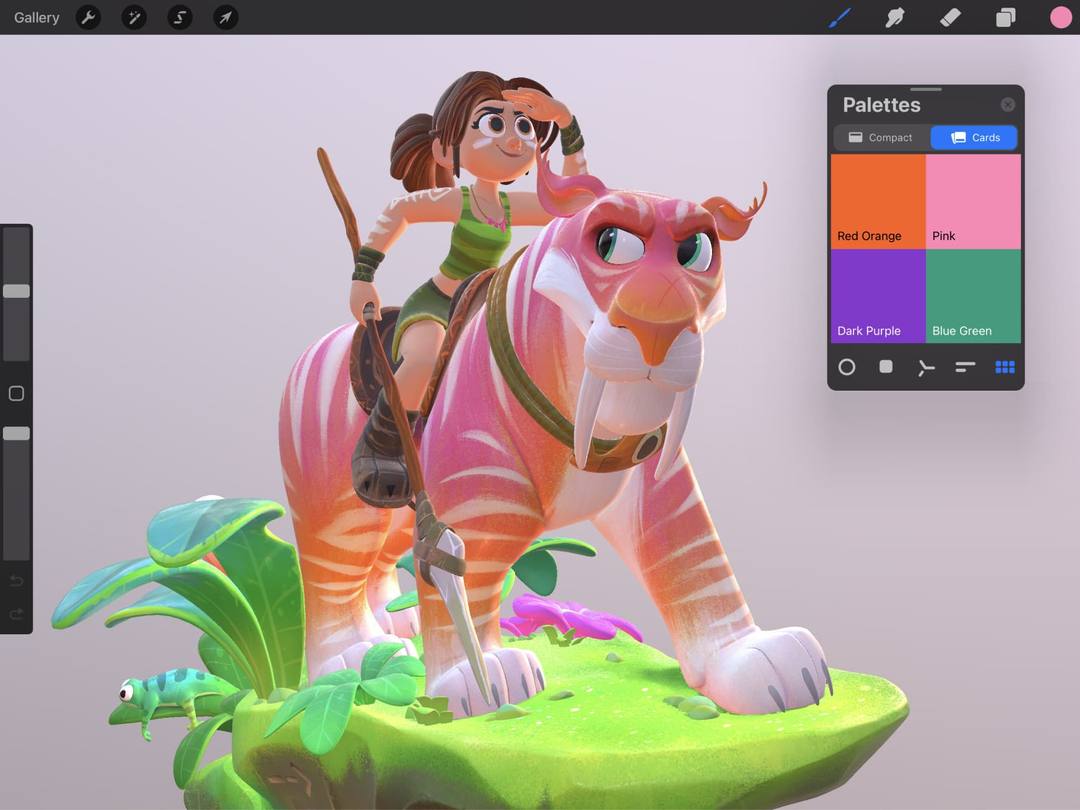 Procreate has earned a cult status amongst iPad users. Its strengths lie in how well it works with Apple's Magic Pencil. However, its focus on Apple also makes it inaccessible to editors who work on other devices. Therefore, it is more suitable for independent creators and editors.
Best features:
Unique brushes and presets for innovative designs
Compatibility with Magic Pencil, which creates strokes that look like their real-life counterparts
Active blog with tutorials
Pros:
It runs smoothly on the iPad, providing a seamless editing and illustration experience.
It has a 'Pocket' iPhone app that allows editing across devices.
It exports in PSD format, which can help with professional collaboration.
Cons:
Its best features – its unique brushes and color palettes – are better suited to graphic design as opposed to photo editing.
There is no free version of the app.
It doesn't have a desktop application, not even one for the Mac, which makes it inaccessible to many editors.
It is only limited to the Apple ecosystem.
Pricing:
Procreate for iPad – $12.99.
Procreate Pocket for iPhone – $5.99.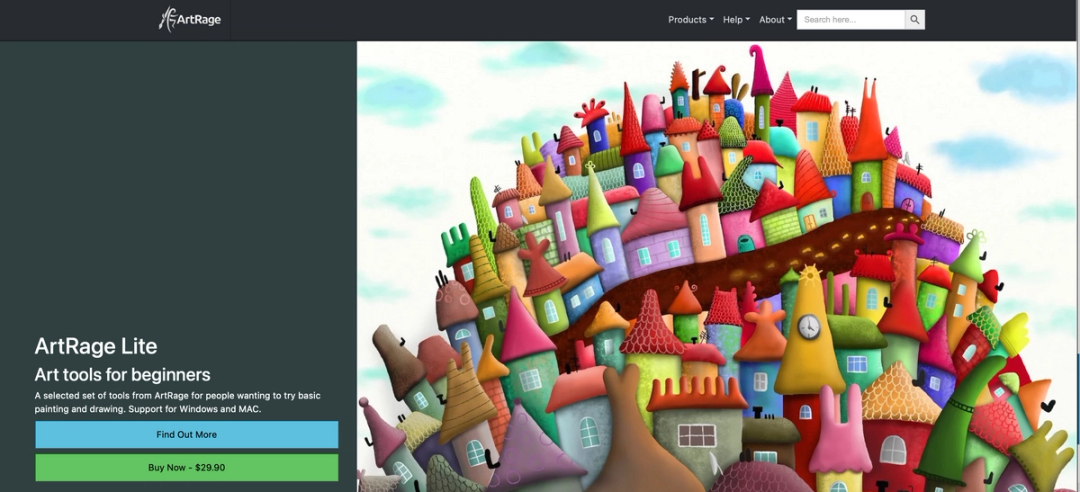 ArtRage offers various alternatives to Photoshop catered to enthusiasts and experts. Its most powerful software, Vitae, can compete with Photoshop's illustration tools but lacks in the photo-editing department. It can be an option to consider if you illustrate and edit photos.
Best features:
Realistic canvas textures that make it feel like you're editing on paper
Simple, easy-to-grasp User Interface
Chat feature for collaboration and feedback
Pros:
It has a Members Area where people can easily access their purchased products and download them again in the future.
It provides a Lite app for photo editors with simple needs.
It has apps for Windows, Mac, and mobile devices, making it accessible to teams that don't use different computers.
Cons:
Its brushes aren't as regularly updated as many competitors on this list.
The Lite app is expensive despite being catered to beginners.
It needs a computer with powerful RAM and Graphics Processing Unit to work optimally.
Pricing:
ArtRage Vitae Desktop – $80.
ArtRage Vitae Mobile – $4.99.
ArtRage Lite – $29.90.
ArtRage 6 (mainline before Vitae) – $59.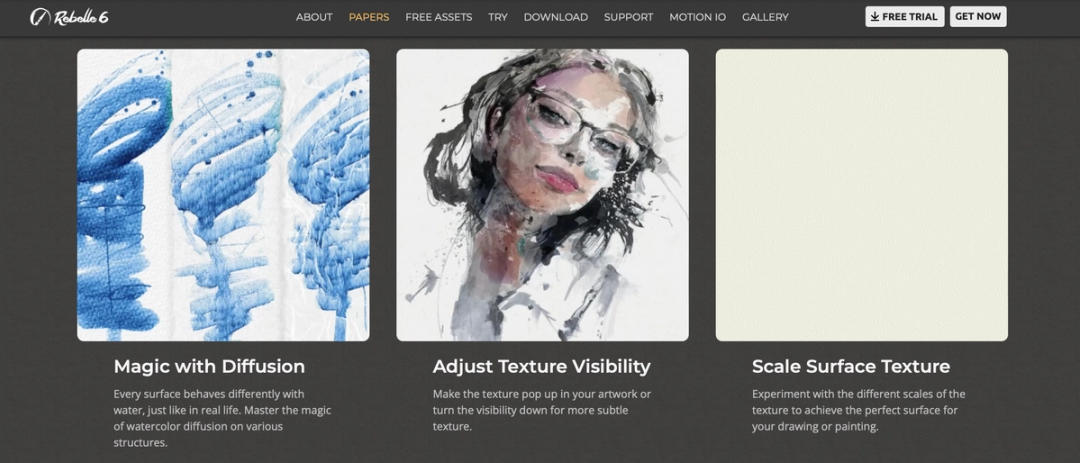 Rebelle excels in mimicking the visual designs otherwise found only in real-life illustrations. Beginners in digital painting and photo editing might not be able to optimally utilize the software. However, you can create beautiful images with the software if you're the patient type and can watch plenty of tutorials.
Best features:
Realistic watercolor, oil painting, and color-mixing tools
Inbuilt feature to record photo editing and painting process as videos
Option to create, share, and download custom brushes
Pros:
It automatically creates drawing references and guidelines from photos.
Its brushes stabilize by themselves, preventing shaky strokes.
It has a 30-day refund policy that makes it approachable for new users.
Cons:
You need to have top-of-the-line computers to use its hyper-realistic features smoothly.
Most of its community discussions and tutorials are dedicated to painting as opposed to photo editing.
Both its pro and regular software are priced higher than most options on this list.
Pricing:
Rebelle 6 – $89.99.
Rebelle 6 Pro – $149.99.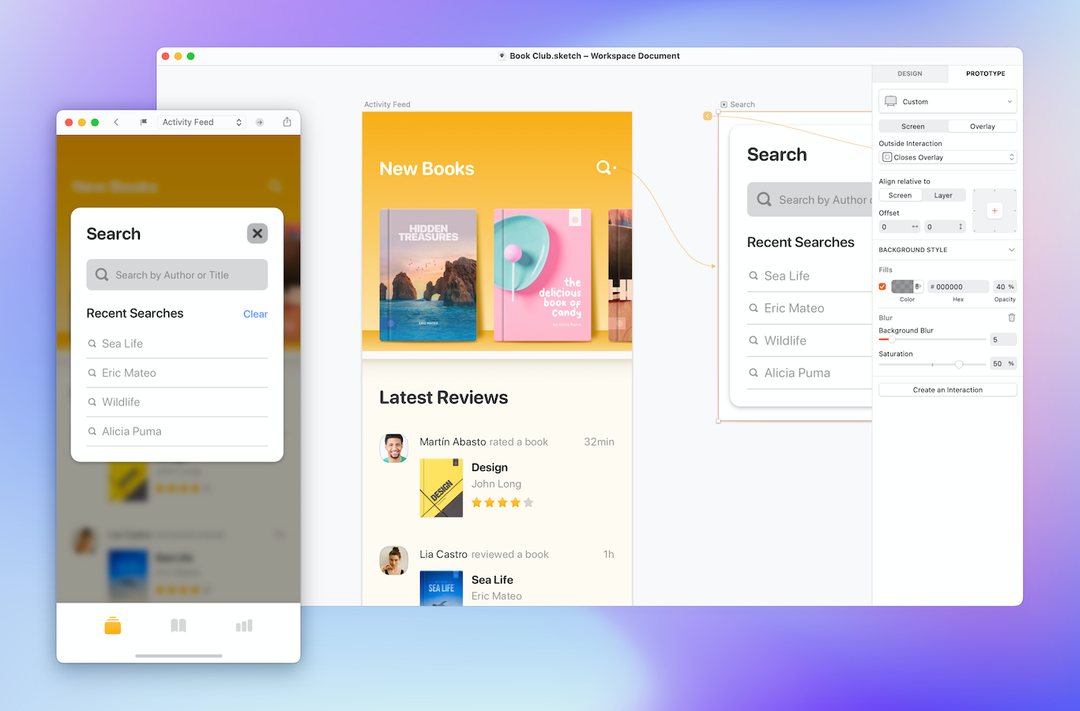 Sketch is an app meant for beginners to create beautiful designs. It makes that possible with a simple UI and nifty collaboration features that make it easy to give feedback. Professional designers with advanced needs might want to look elsewhere but it can be a useful tool to quickly design with on the go.
Best features:
Tools for designing and sharing prototypes of mobile apps
Chat-based feedback feature for teams to work together
Supports industry-leading Figma software files
Pros:
It has an easy learning curve, making it approachable to beginners.
You can comment and view designs for free.
You can click on one specific part of the design and assign feedback to it.
Cons:
The iPhone and iPad apps can only be used to preview designs.
It only provides a web application that requires a regular internet connection for non-Mac users.
It has compatibility issues with some older web browsers.
Pricing:
Standard plan – $12 per editor every month.
Business plan – $20 per editor every month, billed annually ($240).
Mac-only license – $120 per license.

Krita is a free and open-source design tool for professionals and beginners. It is run by a team of contributors whose aim is to make art affordable. Its only drawback is that it isn't as feature-heavy as paid alternatives to Photoshop. However, its dedicated community of artists makes sure that it has plenty of plug-ins and tutorials for its users.
Best features:
Open-source and can be modified without any restrictions
Assistant Tool that helps users create perfect shapes
Can import and open some PSD files that even Photoshop cannot
Pros:
It is free of cost.
You can customize, save, and organize brushes based on your needs.
You can visually transform multiple layers and groups at the same time.
Cons:
Its text tool is outdated and lacks many fonts and editing options found in other apps like Photoshop.
It lacks some useful photo-editing features like Photomerge, which allows editors to stitch portions of two photos together.
It may get irregular updates since it is open-source and run by contributors.
Pricing: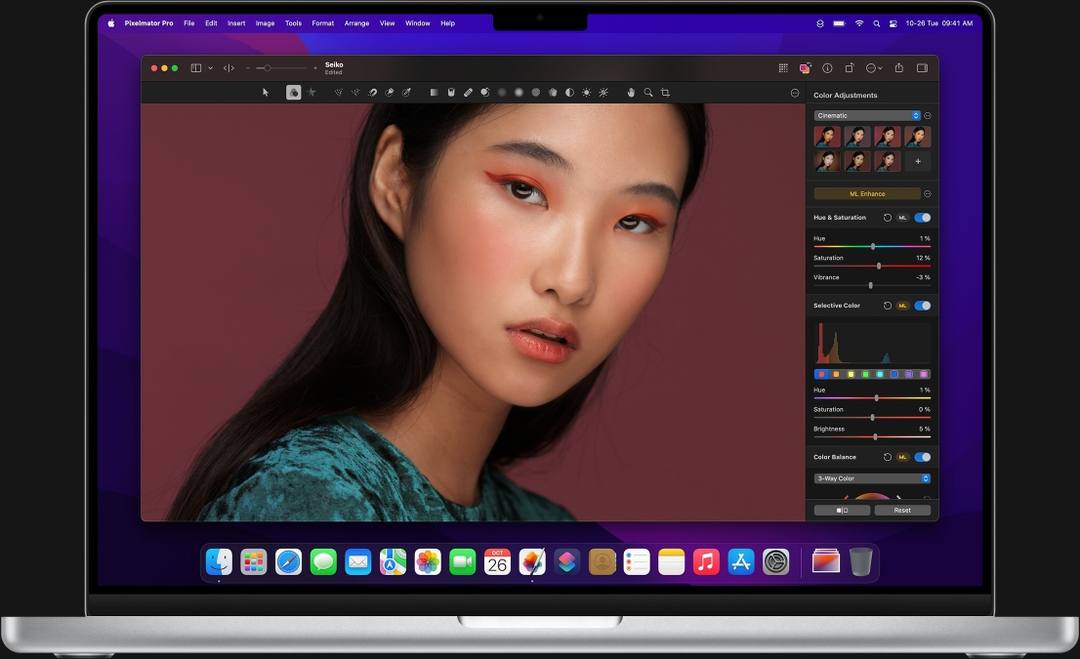 Despite being one of the more affordable alternatives to Photoshop, Pixelmator Pro is powerful enough to be used by pros. Its lack of availability on mobile devices and Windows makes it unsuitable for collaborative teamwork. But individual creators can benefit from its features.
Best features:
Allows editors to increase the resolution of images without them losing sharpness
Automated background removal, denoising, color matching, and more
Offers a quick export feature for previews and presentations
Pros:
It supports RAW images from over 600 cameras.
It offers a seven-day free trial without any restrictions.
It has a wide range of typography tools that can give your text a unique look.
Cons:
It only works on Mac systems.
You cannot edit multiple layers at the same time.
It has a smaller community than Photoshop and has fewer online tutorials, resources, and free plugins.
Pricing: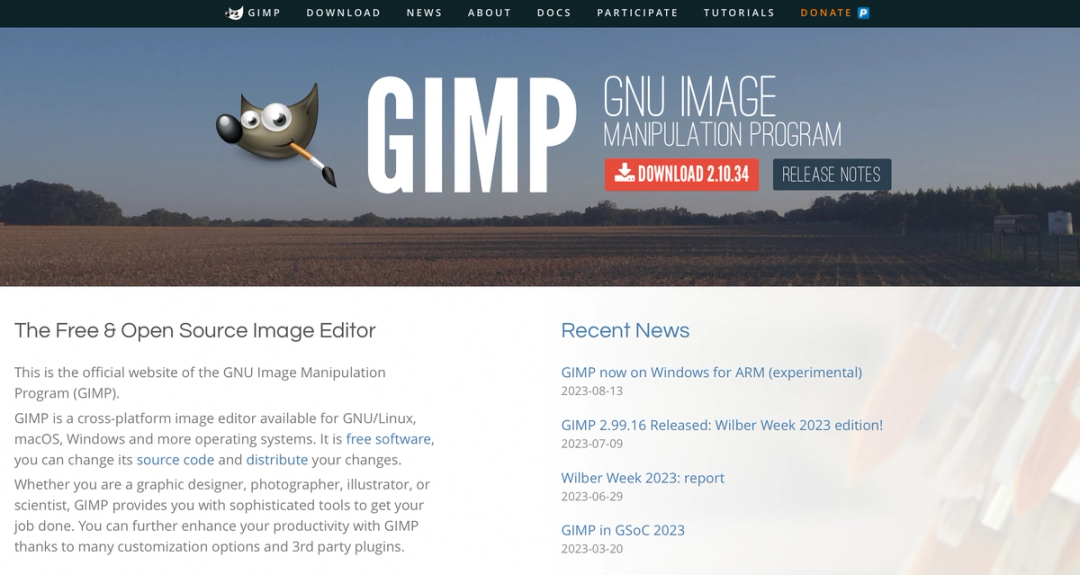 GIMP's cult-like status has led to a thriving community of people who regularly contribute to the software. These designers and modders create tutorials, plug-ins, and sometimes even customize its adorable mascot, Wilbert! However, the software may feel limiting to users who cannot dig community pages for plug-ins and extensions.
Best features:
Community-created extensions for all editing needs
Offers a quick export feature for previews and presentations
Has a customizable interface for
Pros:
It runs on Windows, Mac, and Linux systems.
It is free of cost and open-source.
It is easily customizable because it integrates with many programming languages.
Cons:
Its default UI is outdated and clunky.
It does not have an App Store app for Mac users.
Its download page can confuse people not used to working with open-source software.
Pricing:
Which alternatives to Photoshop should you use?
All the alternatives to Photoshop listed here have their strengths and weaknesses. You should first identify your needs and check which software fits the bill. Then, you can think about the actual bill (the price).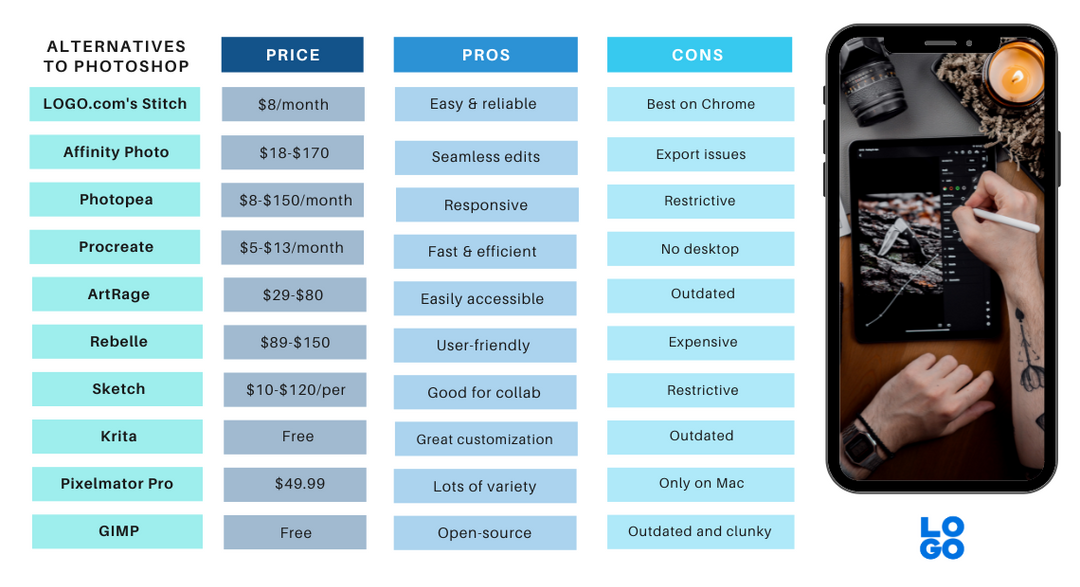 Photoshop can edit photos and create digital drawings. You may not need an app that does both and can save costs while getting what you need.
How do I choose from apps like Photoshop for my needs?
Deliberate less and design more by asking yourself the following questions:
What features do I need from photo editing and designing software?
Do I have a regular and fast internet connection that can support a web application?
Do I have the skills to use professional-grade software?
Does everyone in my team have the same operating system?
Do my clients need open files or final images?
Answering these crucial questions will set you on the right path that will have you designing with the right software in no time!