‍
What are brand guidelines? It's every facet of the brand you built from the ground up. Everything you create for your brand should be unique, but not everything has to be novel. Consistency is your superpower (at least, it should be).
Your brand must appear consistent across all forms of communication over time, which makes it necessary to learn what brand guidelines are and how they make this consistency a reality.
Key takeaways:
Brand guidelines are the overall appearance of a brand to customers, whether through words or imagery.
Originality and consistency are key puzzle pieces in the entirety of your branding guidelines.
Brand guidelines consist of your business name, logo, slogan, core values, identity, and personality—basically, everything that defines you as a brand.
Get your brand guidelines for free when you create a free logo design with LOGO.com.
‍
What are brand guidelines?
Let's assume you run a bakery with a nice name and cleverly designed logo. You want to advertise on social media, inviting customers to visit your setup for a free sample.
A customer loves what you say on social media and drops in at your store. They are surprised to see a different color used across your store, which wasn't present on your social media post. They find the murals on the wall conveying a contrasting character from the one you projected online. Wouldn't that discourage them from stepping into your store?
Every brand must ask the question, "What are brand guidelines?" and adhere to the ground rules they set. These rules standardize communication and the overall appearance of a brand to customers, whether through words or imagery.
‍
What is included in brand guidelines?
What are brand guidelines if not the essence of a business in its visuals and missions? Every brand defines its guidelines uniquely, depending on the kind of market it operates in and the size of its business. Here is a list of the most commonly found elements in brand guidelines.
‍
1. Business name
A business without a name is just an idea. Your business name is its identity and can be assumed to be your first sales pitch to customers. If customers dislike your brand name and find it unrelatable, they will begin building perceptions about it prematurely.
Your guidelines will define the correct usage of your brand name in elements such as logos, verbal speech (which could also include the pronunciation of your brand's name), legal usage, and more. This exercise also helps you identify if your business name is used by any other brand in a similar space so that you can course-correct swiftly.
😎 Top tip: If you're racking your brain for a great business name, use a business name generator for inspiration.
‍
2. Logo design
Logo creation doesn't happen by chance. Defining, deciding, and designing a brand logo is a process that requires a lot of thought at every step. Your logo must be included in your brand guidelines. The brand colors, design philosophy, and shape of your logo should manifest in all your communication in some way.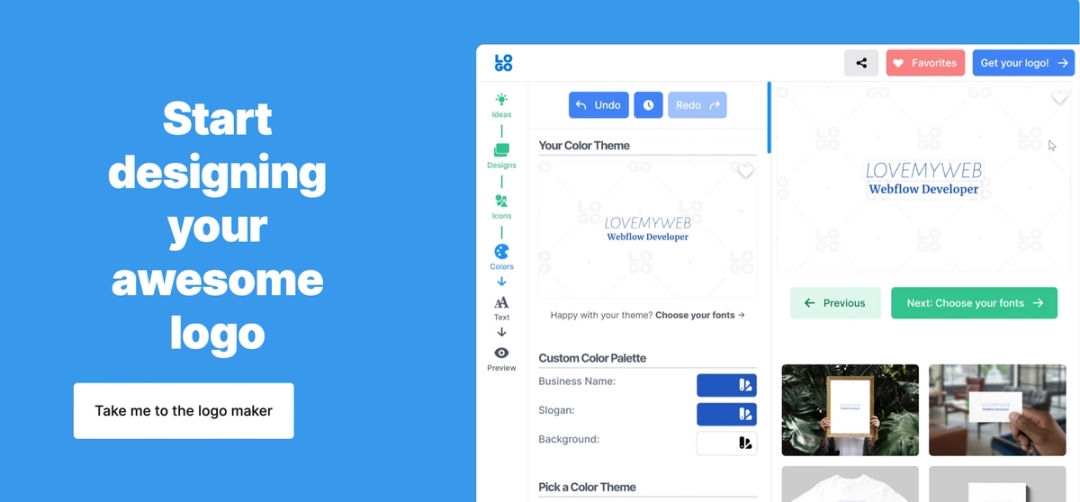 Your logo could appear as a lock-up or independently. When part of a lockup, a logo is grouped with elements such as a wordmark, a graphical element, and sometimes even a tagline. A good brand guideline helps standardize the usage of these elements in horizontal and vertical forms, compressed forms for smaller media, and more.
😎 Top tip: Use a free logo maker to get a professional logo and logo files for your website, social media platforms, and more.
‍
3. Slogan
Sometimes your brand name and logo cannot sufficiently convey your brand benefit. Here's where a brand slogan comes in handy. It is generally a collection of words that cleverly tell your customers more about your business and what you stand for.
You must include your brand's slogan in its guidelines since it can effectively define your brand's personality. This personality has to resonate through all communication for all time to come. Creating a slogan requires extensive creative thinking about your brand and a deep understanding of your mission.
‍
4. Core values
Elaborate branding exercises happen at rare intervals. Everything that follows simply adheres to the rules that have been set. To keep your communication aligned with your brand's values, which were defined when you first created your brand, it is important to define your core values.
77% of consumers prefer to support companies that mirror their own morals and ethics when making purchases. Additionally, your brand's narrative is driven by your core values, which shape your marketing narrative. When you don't take the time to articulate your core beliefs, you risk losing out on lucrative business opportunities and underselling yourself.
‍
5. Brand identity
Brand identity is how your business wishes to project itself to the outside world. Brands assume several identities depending on situations and how comfortable customers are with that identity.
It takes a concerted effort across many fields of study to establish a brand identity, and all of those subfields must work together to convey the same message and achieve the same ends. Managers can learn a lot about themselves by conducting a comprehensive SWOT analysis. This is an examination of the company's strengths, weaknesses, opportunities, and threats.
‍
6. Brand personality
Just like a human being, brands speak to people. They may not always have a dialog, but they project strong personality traits that could make or break customer relationships. Brand guidelines that define a brand personality shield it from wavering.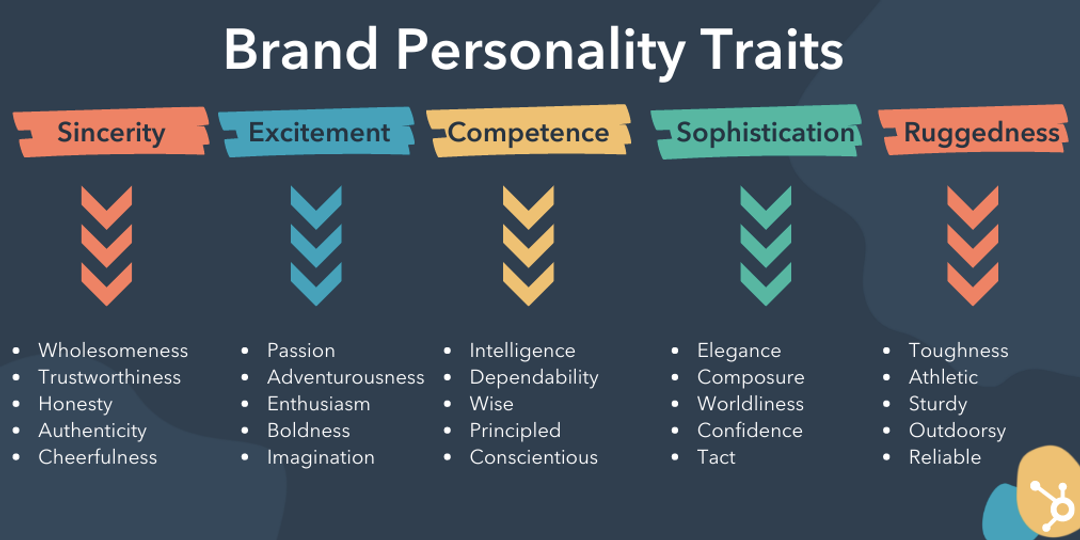 The messages, visuals, and overarching campaigns associated with a brand reveal something of its character. Always be consistent, because that's what matters most. It will be more challenging for customers to learn what your brand stands for if your brand's personality on your company website differs from your personality on your social channels.
‍
Why do you need brand guidelines?
Now that we have understood what are brand guidelines, we must ask WHY brands need to invest the time and energy into them. Wouldn't it be better to play it by ear instead of narrowing down brand expressions to a set of rules?
We will now uncover the main advantages of brand guidelines. We need brand guidelines to make a brand memorable, easier to understand, and true to itself. Here are the most compelling benefits of developing brand guidelines:
1. It helps maintain consistency
Consistent brands are considered reliable and trustworthy. Their content appears to be professionally thought-through. Most importantly, consistent brands are recognizable across different communication mediums.
2. It avoids confusion
If your brand targets one segment and quickly switches to another target audience overnight without warning, your existing customers will be left shocked.
The same could happen if a brand suddenly changes its tone of voice, colors, value system, and appearance. Even brands that re-brand themselves invest heavily in making transitions that are as organic as possible, and of course, creating new brand guidelines.
3. It makes potential partnerships stronger
Let's take inspiration from this logo example: The National Geographic's iconic yellow rectangle is widely beloved. We've all grown up with the company's magazines and TV shows about the outdoors, all of which feature the bright rectangle prominently in the corner. Such bonds get forged between customers and brands to create powerful brand associations.
4. It is simply a part of having a brand
There's no plainer way of saying it. If you have a brand without guidelines that govern its use and personality, chaos shall follow.
‍
What are brand guidelines? Here are five examples
There have been some stellar examples of brands that have maintained their look and tone for years. Here are our favorite picks:
‍
1. Slack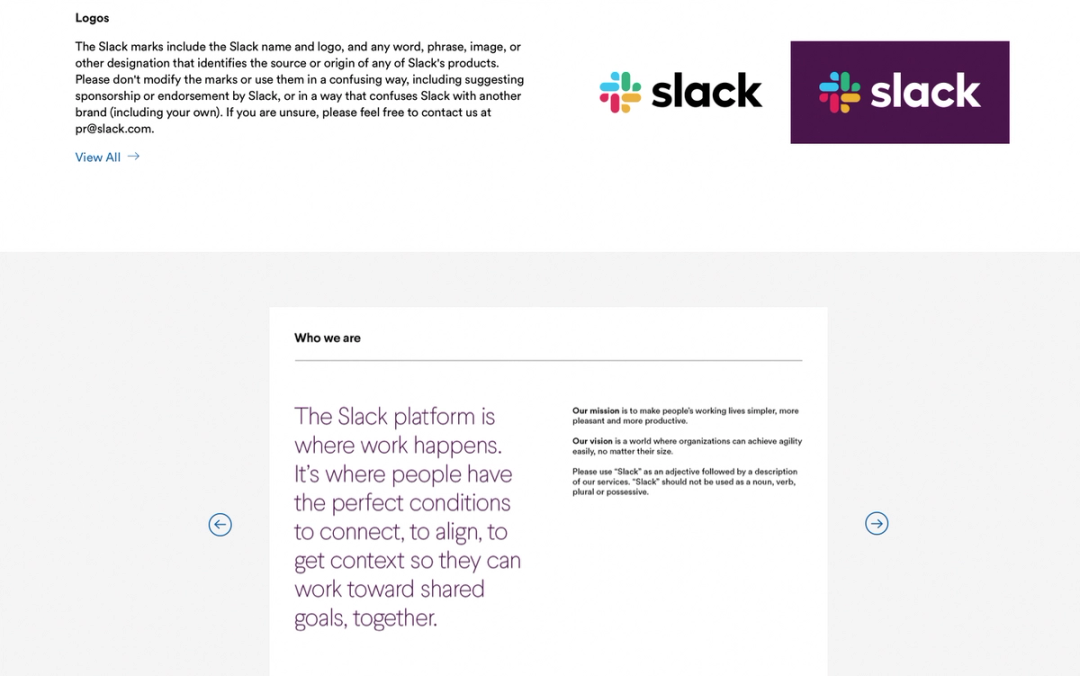 Slack's brand guidelines, which are a great representation of the company, boil down a complex concept and simplify it with vibrant colors and bold simplicity. The comparisons and contrasts made between its logo make this abundantly clear.
‍
2. Audi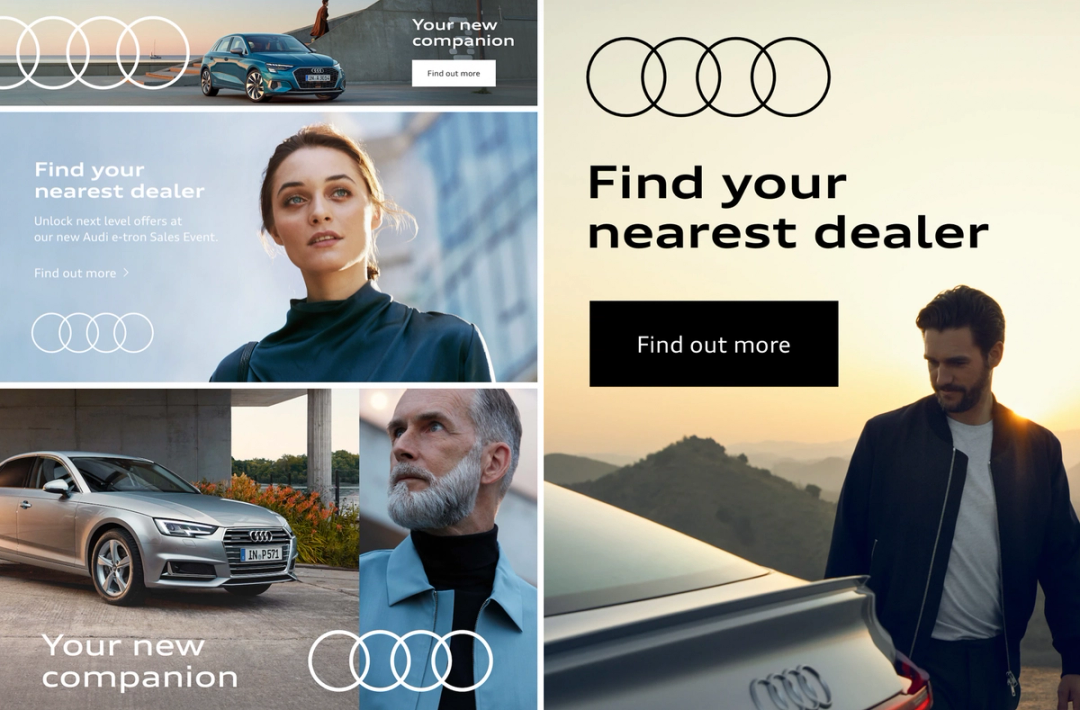 The German automaker is a discerning brand, with qualities sharply defined in the company's brand guidelines portal. Audi's brand appearance is governed by a number of distinct sets of guidelines, depending on the medium in question.
‍
3. Urban Outfitters

Urban Outfitters is one of the strongest brand guidelines examples to follow if you want to stay hip and relevant because of the way it constantly updates its logo and store design to appeal to modern consumers.
‍
4. Hulu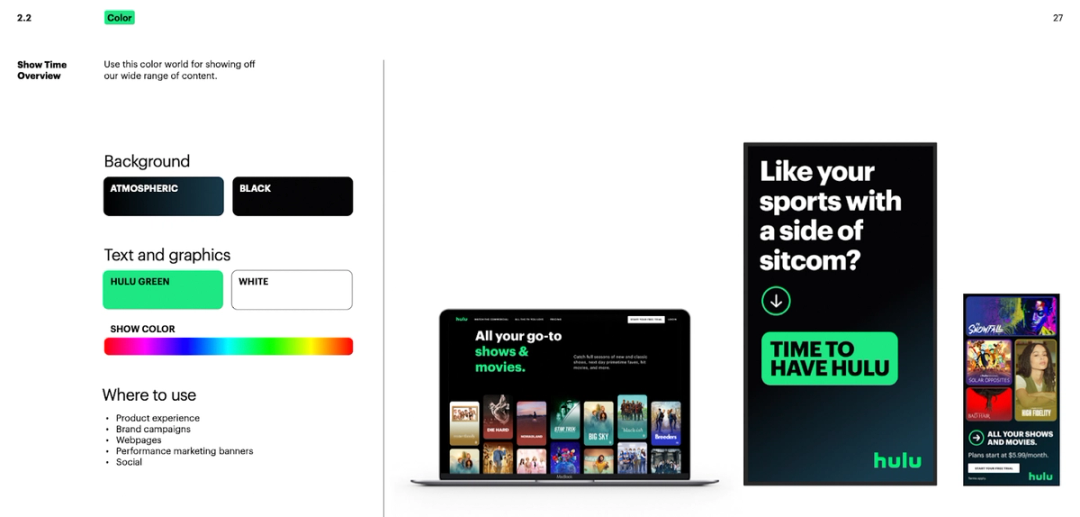 We can all get a sense of Hulu's brand voice—which is confident, compassionate, controversial, and witty—by perusing the company's brand kit. Hulu can promote uniformity in its branding thanks to its use of a green and white color scheme.
‍
5. Asana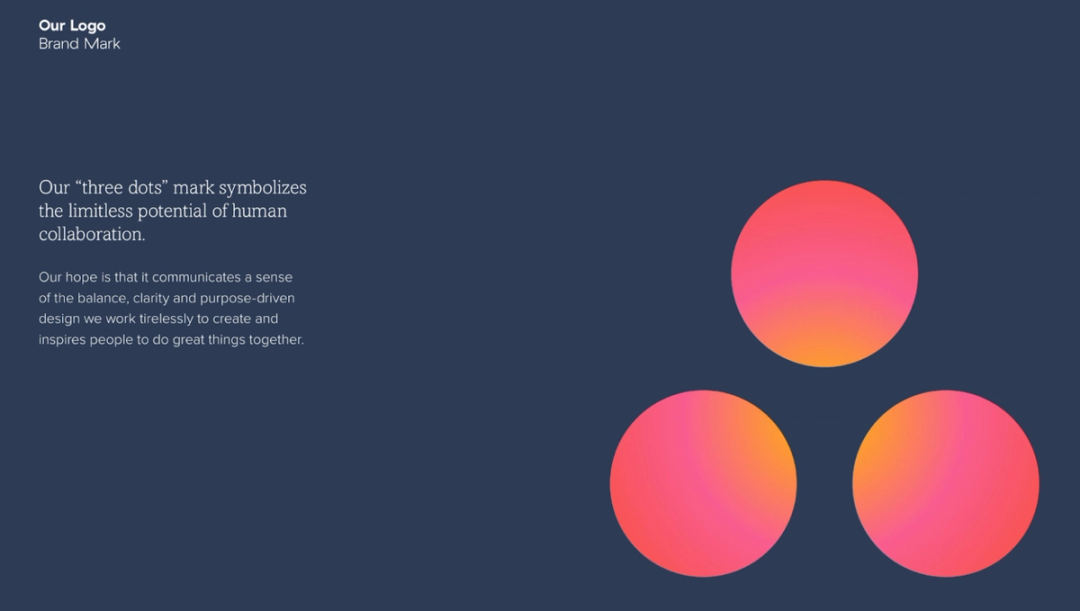 Logos and brand icons designed by savvy businesses may appear to have no rhyme or reason, but they all serve a purpose. The three dots in the Asana logo are just one example of how the company explains its design decisions in an effort to help customers understand the "why" behind them.
‍
Get your brand guidelines with LOGO.com
Create a free logo with us and get access to comprehensive brand guidelines that you can share with your marketing team, collaborators, or future partners. Once you create your logo, the platform automatically generates a brand guideline for you that's aligned with your design, colors, and font.
This is what would be included in your brand guidelines:
An up-to-date copy of your logo and how it should be placed on your marketing materials.
Your primary and secondary fonts and how to use them.
Your brand's signature color palette.
What are you waiting for? Skip the line with any design hurdles and get your brand guidelines automatically with our intuitive platform. Your media kit will forever be saved online and secured for you to access at any time.
‍
Frequently asked questions about brand guidelines
What are some commonly asked questions about brand guidelines? Get your questions answered with these three FAQs.
1. What are brand guidelines?
In order to establish a consistent visual identity for your product or service, you should create brand guidelines. They assist in developing a consistent brand identity that customers will recognize regardless of where they encounter it. Everything from your font and color scheme to its voice and overall purpose should be laid out in detail.
2. Why are brand guidelines important?
With the help of guidelines, you can regulate how others employ your brand, guaranteeing that its visual representation is consistent with your vision. The purpose of brand guidelines is to provide clarity for users on how to properly implement different parts of the brand.
3. Who is responsible brand guidelines?
Management of the brand is typically delegated to the Marketing and Communications division. In most cases, this group already possesses the knowledge and tools necessary to effectively communicate the brand to its various target audiences.
‍
Bottom line
When defining an authentic brand, it is better to ask, "What are brand guidelines?" and get inspired by the best. Creating guidelines is an arduous journey. You do not want your efforts to go to waste. With the right attitude and tools by your side, you can create a brand guideline for your brand that is easy to follow but also meticulous about every single detail.
Happy branding to you!
Ready to design your free logo? Get started with our logo maker!