Learning how to start a transportation business is a fulfilling decision. Transportation touches many lives in ways people hardly even notice. Whether it's a person or a thing, the act of movement is what makes life what it is—and you can be a part of that.

Chances are, you've booked a vehicle to get one place to another or had an item shipped to a friend in a distant city. In both scenarios, you interacted with a transportation business. They make lives easier by offering convenience and connectivity.

There are many kinds of transportation businesses to specialize in. This guide on how to start a transportation business will help you define what it's all about and summarize everything you need to know for an excellent start. It might take a lot of planning on your part, but you can successfully get it done with enough dedication.

If you want to be the next Uber or FedEx, you got to put the work in.

In this article, you will gain an understanding of how to start a transportation business with these seven steps:

1. Determine your business type
2. Create a business plan
3. Register your business
4. Obtain the necessary permits
5. Get funding
6. Secure your equipment and fleet
7. Hire a capable team

Let's dive in!

7 Steps On How To Start A Transportation Business With Ease

A transportation business plays a significant part in the movement of people and goods. It's a rewarding venture, but it won't be easy. Luckily, these seven steps will guide you in navigating the process successfully and with flying colors.

Step 1: Determine Your Business Type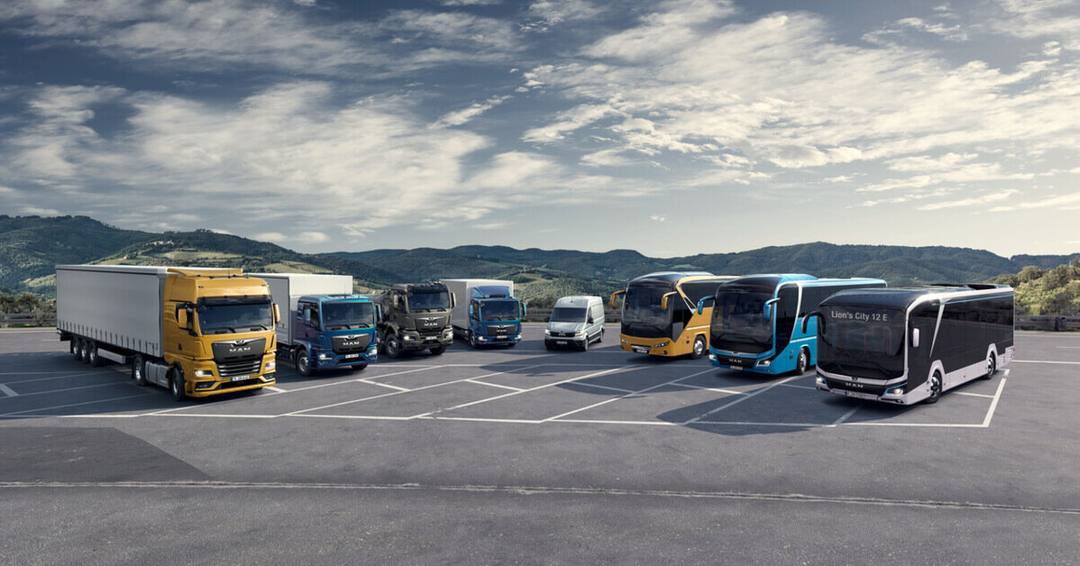 As stated above, there are many types of transportation businesses for you to choose from. You can make your decision based on the existing vehicles or mode of transports that you have at your disposal, and you can also start from scratch by fulfilling a lack in the market.

To make your options a little clearer, here are three main categories to choose from:

Personal transport - This type of business entails one-on-one services for individuals or groups, such as transportation bookings, ride-sharing opportunities, and even limousine rentals. You essentially help people or items get from one place to another in the manner that suits their preferences.

Local transport - This type of business serves regional transportation needs for the market in your location, such as consumer goods, livestock, equipment, materials, and the list goes on. It enables you to assist businesses and establishments with stocking up on supplies. Chances are, you will be booked for repeated services, depending on how often these materials last in a given time.

International transport - This type of business deals with the global transportation of any of the above categories, including an airline with flight attendants, cross-sea shipping, and cargo deliveries. You will be managing a larger scale of operations, but there certainly is a demand for it if you're up to the challenge.

Each category requires extensive knowledge of state transportation provisions and international laws, especially if you're a medical courier working with delicate items. Once you find your calling, you can plan out your next steps accordingly.

It would be tremendously helpful for you to research the types of transportation businesses with the most demand in your location. You can conduct a market survey or even talk to the locals in your area about the obstacles they face in terms of transit and easy movement. This information gives you helpful insight into constructing your business and getting ahead of potential hiccups.

Step 2: Create A Business Plan

A business plan gives you a clearer vision of where your brand will be heading in the next couple of years. It also provides you with a sense of stability, knowing you can revert to it as a basis in the unpredictable world of starting a business.

When you create a business plan, many of the puzzle pieces surrounding how to start a transportation business come together. Plus, it comes in handy should you decide to apply for a business loan or approach banks for financial guidance.

Your transportation business plan should include:

An overview of your transportation business
A market analysis
A detailed list of your services
A pricing plan
Financial projections
Sales and brand marketing strategies

Research is critical in this stage. You want to make sure there is a market for your transportation business and understand which fundamental needs you might have, such as fleet telematics; otherwise, you won't make it very long. The most substantial aspect of your business plan must be about you fulfilling a need.

Step 3: Register Your Business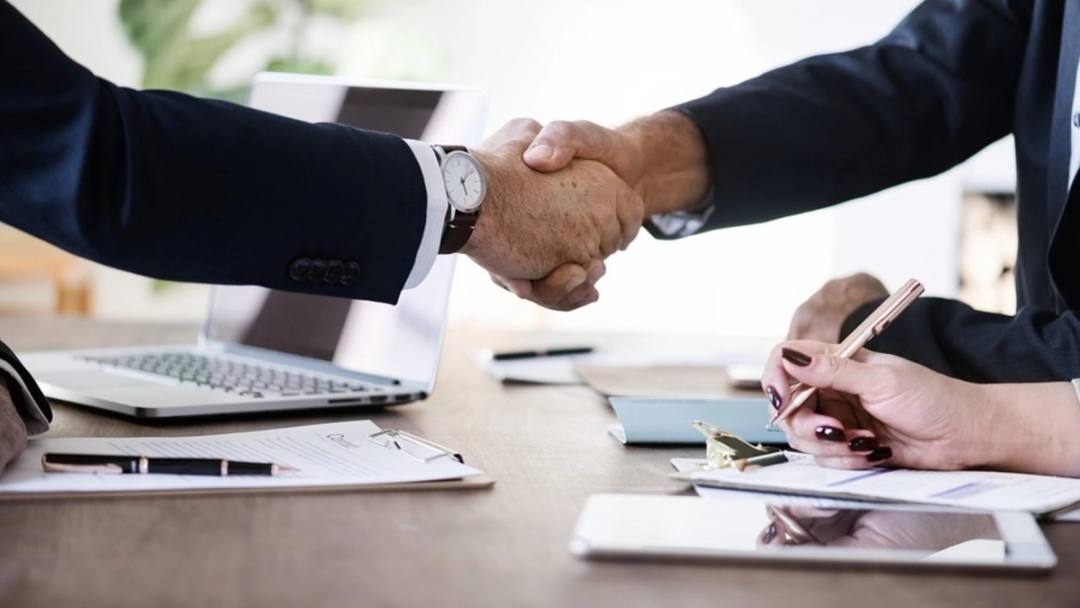 The first official step into how to start a transportation business is… well, putting up the business. This means it's time to register!

You need a secure a license from the state (or local) authorities in your location. Rules can vary depending on your state, so make sure to contact your local government to learn how to proceed with getting a business license.

You also need to apply for an Employer Identification Number (EIN), which enables you to:

Establish business credibility
Protect your business from identity theft
Easily file quarterly and yearly taxes
Speed up the process of a business loan

To apply for an EIN, get started on the process here.

Step 4: Obtain The Necessary Permits


At this point, you might be thinking, "What's with all the legal work?". Well, that's what having a transportation business is all about. It's quite the responsibility to be in charge of the handling and safety of persons, packages, and precious cargo. And you need to take every step seriously to establish the professionalism and reliability of your brand.

If you plan to specialize in international transport, there is a separate list of rules to follow that you can access here.

But generally, within the transportation industry, these are some of the essential permits you may need to gather:

Heavy load and cargo permits
Commercial driver's license; applies to every worker
Commercial vehicle registration; applies to every vehicle in your fleet
Fuel carrier license
Insurance for drivers, equipment, and goods

If you feel a little lost so far, especially with this seemingly endless list of requirements, remember that you are not in this alone. Consult a lawyer specializing in the transportation industry to guide you through the process and keep you in check.

Step 5: Get Funding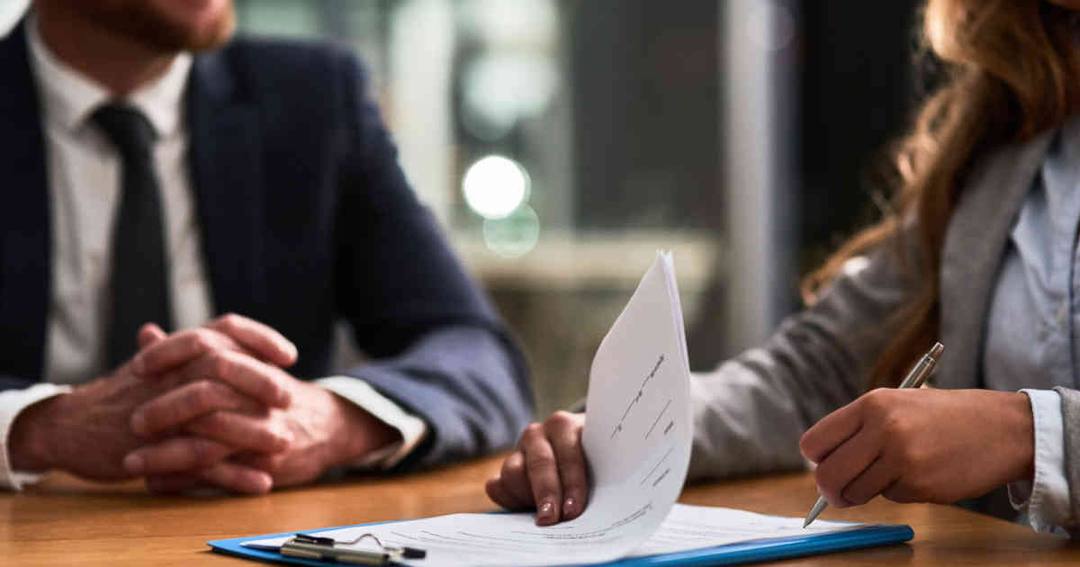 Having a transportation business is not a cheap endeavor. You likely have to invest in a sea of equipment, vehicles, capable employees, and legality fees. Not to mention the general cost of running any business, including branding and marketing operations. These costs are inevitable.

If you need financial assistance, consider applying for a business loan to help you get started on this venture. Remember that you have options. Even if you have a small business, there are loans, grants, and funding out there available to new business owners.

Here are some funding options for you to consider:

Small Business Administration (SBA) microloans
Small business grants
Crowdfunding
Personal loans
Business credit cards

There's nothing wrong with a bit of financial guidance. You have to spend money to make money.

Step 6: Secure Your Equipment And Build Your Fleet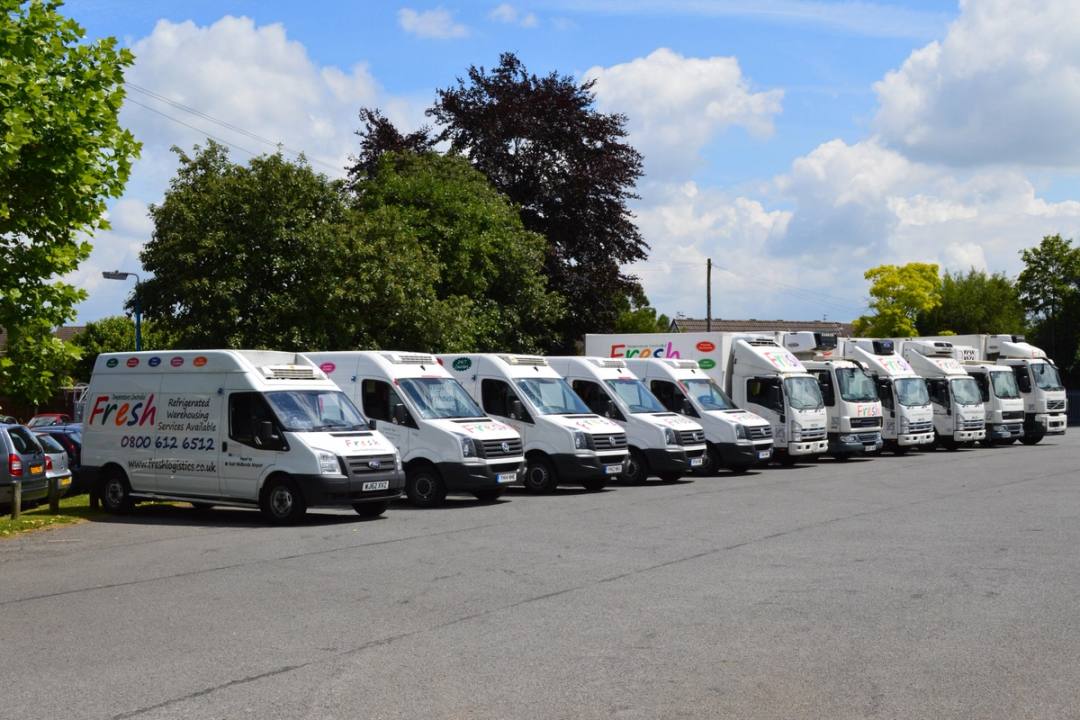 Don't underestimate the impact of having a transportation business that looks professional and ready from day one. You set yourself up for profitability when you get a head start on quality equipment right away. This is especially true for the transportation industry, which relies heavily on reliability and efficiency.

These are a couple of questions to ponder on before starting with your equipment:

What are the terrains I cover on an average trip?
What sort of wear and tear should I expect on a regular basis?
Am I transporting any passengers?
How heavy are the goods or materials I'll be transporting?
Are there sustainable or fuel-efficient options for me to choose from?

Take as much time as you need to know your options and find the best equipment for your safety guidelines, price range, and quality preferences.

Step 7: Hire A Capable Team

You're likely to need a reliable team of employees if you plan on operating with a larger scheme of bookings. Though you can take care of short one-on-one trips on your own, that can only take you so far. It would do you well to find employees that fit into the vision and brand identity of the business.

You also want to ensure that candidates have a certain level of expertise before conducting any interviews. Check their references to ensure that they are a reliable and valuable addition to your business.

Don't rush into this step whatsoever; take your time. Your team can help make or break your business, and you definitely want to go with the former. Don't hire anybody just because your business needs more employees. Take the time to vet the candidates, do a background check, and make sure they have the skills to bring your business to new heights with you.

Speaking of new heights, let's get you a free transport business logo that takes you to bigger horizons.

How To Create A Transport Business Logo In 6 Easy Steps
Do you need a free transport business logo? You've come to the right place! In this article, you'll learn how to create your very own transport business logo and why it's crucial to have one.
A logo establishes the visual identity of your transport business and sets it apart from the competition. The transportation industry can be highly competitive, so having your business stand out in a positive light can do wonders for your brand.
Branding is crucial for every business. It gives you a strong foundation. But just having a brand with a good name and social presence isn't enough. Your business branding needs to be highly effective to help you stand out.
Effective branding means connecting with your potential customers, making them want to learn more about you and engage with you. A transport business logo can improve your brand's appearance to customers, but it's so much more than a visual—it gives you credibility.
You need this credibility as you build your transport business because it helps boost trust between you and your audience, which is crucial as they would be relying on you for safety and proper handling during transit.
Once you manage to build a connection with your audience through effective branding, your job gets a whole lot easier.
A great transport business logo is one big step that can help you get there, and with our logo maker to help you, your visual branding needs are set and good to go.
But logos are just one part of the equation that can help you stand out—there are other steps you can take to make that happen.

How To Make Your Transport Business Stand Out

A transport business logo is fundamental to have, but there are other ways you can stand out and make a good impression. ‍
Statistics show that the global transportation industry is predicted to grow by 3.4%, reaching a value of $7.8 trillion, by 2027. The pandemic has led to setbacks in the market, yet the numbers continue to rise.
The growing transport trend of 2021 appears to be cloud-based systems, which provide unlimited opportunities for transportation companies to scale with digital resources.
Consider taking into account these valuable tips for your transport business:

Do extensive research on your biggest competitors.
Offer competitive rates on shipping and transport.
Provide multiple transit options according to customer needs.
Use automated software to save time, cost, and effort.
Do background checks on all handlers and drivers.
Build a database of saved customer details for their convenience.
Branch out of region-specific services to widen your reach.
Offer special discounts for holidays and events.
Provide customers with an online wallet for them to book services easily.
Feature reviews and feedback from happy customers on your website.
Promote the transport business on various social media platforms.

The transport and logistics business can be very lucrative, but it is also highly competitive. Many entrepreneurs tap into this profitable venture but end up with no returns because of a lack of industry awareness.
This is the best advice for this type of business:
Building a successful transport business is more than just offering convenient transits. It is about providing quality services that people can trust and rely on. Everyone and everything has to get to places! As long as you commit to dependability, safety, and professionalism, customers will grow to trust your capabilities in the long run.
These tips can help have people interested in your transport business, but a good branding strategy boosts the quality of your online entity as a whole. A logo is like a visual pitch, and if it's appealing enough, it can compel users to check out your services.

Steps To Create A Free Transport Business Logo
Here are six simple steps to get your free transport business logo, plus some ways to promote and market your brand with your new visual.
Step 1: Look For A Great Name

Your transport business name is more for your audience than it is for you. Decide on a name that oozes reliability and convenience, so much so that it would compel onlookers to learn more about you.
Why not consider using a transport business name generator to provide you with a great and memorable name along with a beautiful logo to go with it?
All you need to do is input 1 to 3 relevant keywords that describe your business and optimize your preferences, and voila! You'll find a ton of options to choose from.
For example: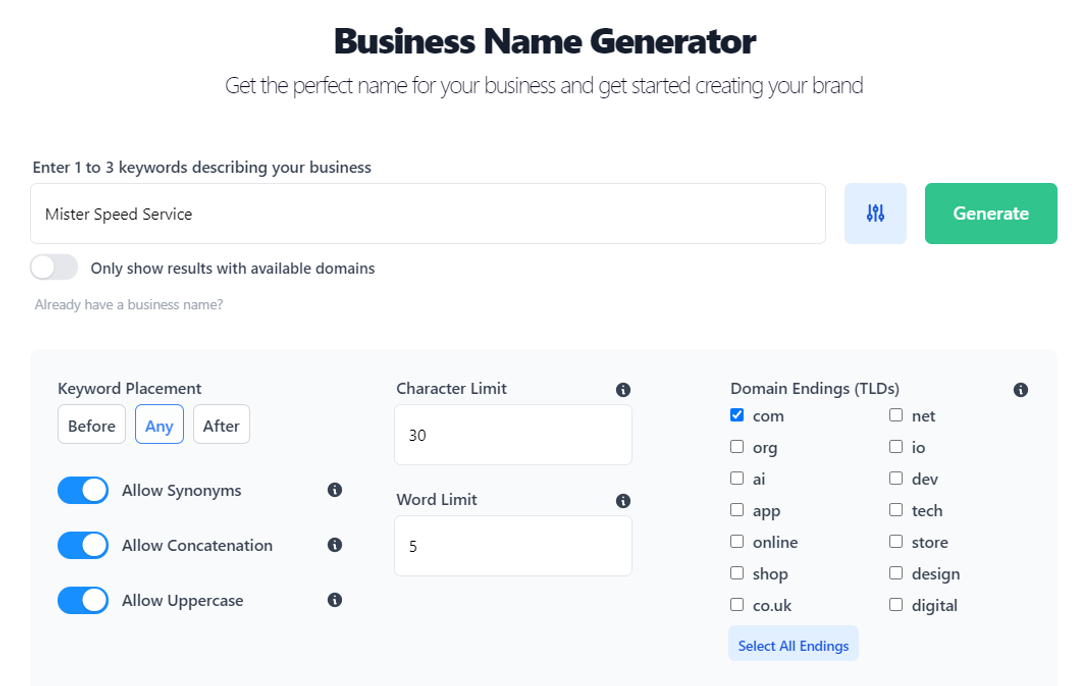 The tool will generate a sea of names along with potential logo ideas for you to choose from. But don't consider the logos just yet— focus on the name you want, and the logo customization comes later.
Step 2: Choose Your Preferred Business Name


Browse through the selection of names and choose the one you like the best. Don't worry about the logo design just yet—you'll soon get hundreds of different designs to choose from shortly.
While you're skimming for great business names, consider these tips:

The name must be unique and distinctive.
The title should be relevant to your services.
The name must roll off the tongue well.
The name should be simple and recognizable.
The name must reflect who you are as a transport business.

Once you have chosen the right transport business name, click 'Ideas' on the upper left of the page to start your hunt for the perfect logo design.


Step 3: Find Your Ideal Logo And Customize It

Every logo you see is customizable according to what you prefer. Have a specific color in mind? Want a quirky font? It's all there. Just find the logo that is closest to your ideal visual and click it to customize it. From here, you can modify its font, colors, icons, spacing— pretty much everything! Keep going until it's perfect.


A logo is just a pretty picture until it effectively tells your story—then it becomes so much more. Keep these tips in mind when you customize the logo to make sure it's effective:

Use one or two colors at most to keep it simple.
Opt for a neutral backdrop as they tend to highlight the name.
Use the brand colors that best represent your transport business.
Use one or two fonts at most, so it remains readable.
Consider sans serif fonts for their legibility.
Avoid overcrowding the logo with too many elements.
Ensure that it's a simple yet meaningful design.
Prioritize memorability and professionalism.
Choose an icon that best represents your services.

Customization may seem like added work on your part, but it holds a significant purpose. It allows you to make the design your own. While customizing, you are in total control of the logo's elements. Nobody knows your transport business logo as well as you do. With a professional logo maker, you have the opportunity to make this vision come alive according to your preferences and needs.
Customizing a transport business logo also helps you stand out from your competitors. Your creativity and innovation can be your biggest asset. Let it come through in your logo. Show people why you're different.
These are the benefits of logo customization:

Helps in standing out from competitors.
Allows you to tap into your creativity.
Achieves your ideal logo design.
Adds distinction and memorability.
Helps make brand-specific elements come alive.
Proves that the design is truly your own.
Step 4: Add The Finishing Touches To Your Logo And Preview It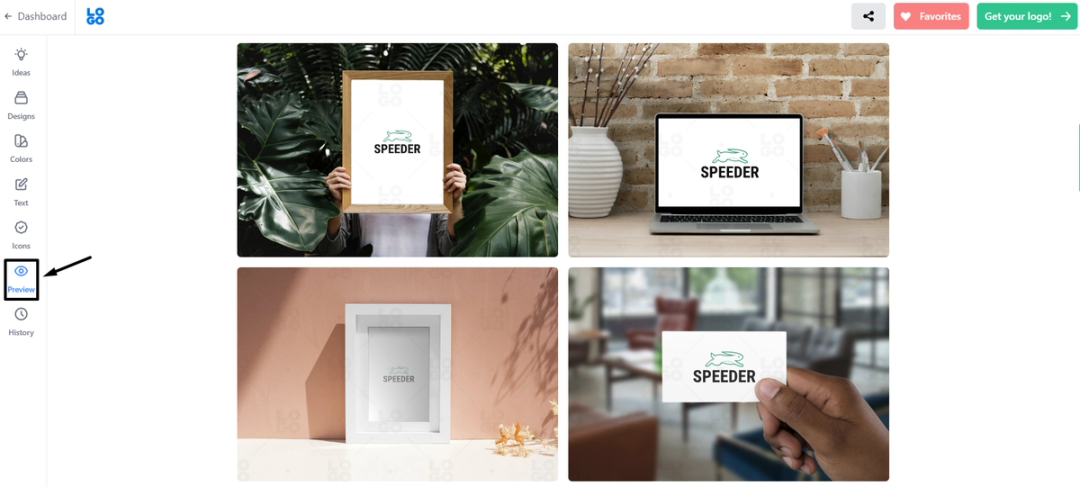 Once you're happy with the design, click 'Preview', and you'll get to visualize how your new logo will look on various platforms and merchandise. This is also a great way to fine-tune it. If you see anything you want to change, feel free to backtrack and make the adjustments.
You will also receive details about the font, color palette, business cards— whatever you need to get your transport business running.
That's all it took to get a transport business logo—four simple steps, and you're almost at the finish line.

Step 5: Take Your Free Transport Business Logo Home

Once you have finalized your logo, click the 'Get Your Logo' button. From here, you can take your new transport business logo home free of charge!
You can start using your transport business logo right away with these benefits:
Full ownership of your logo - Once you purchase your logo, it completely belongs to you and no one else, even if you decide to delete your account.
Instant access to your logo - Your logo is safe in your account. It is secure for you to come back to it whenever you need it.
100% satisfaction guarantee - Your happiness is everything to us. If you're unhappy with your logo, we will issue you a full refund.
Launch your transportation business in almost no time at all. It's practical to get an early start, so go for it! But take note that your logo is just the start. You still need branding materials featuring your new logo to build your online presence.
This is where the Brand Plan comes in.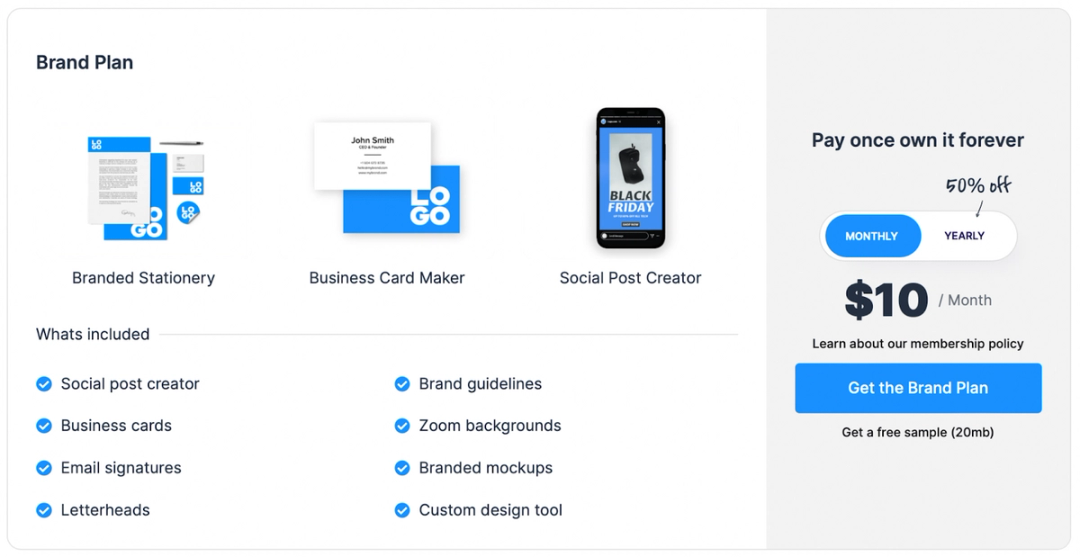 Our Brand Plan is your brand-building best friend. For only $10/month, you have instant access to:
Unlimited logo edits
Business card maker
Email signature maker
Custom design tool (Stitch)
Brand showcase
Brand guidelines
Perpetual brand backup
Oh, and all of them are pre-set with your new transportation logo. Say hello to instant convenience and results!
Step 6: Market Your Transport Business On Social Media

In this digital age, almost everyone uses at least one social media channel to keep up with the happenings of the world. In the world of business, it is an effective tool that allows you to market your transport business to your target market efficiently. But it's essential to have a credible company for your audience to take you seriously.
A way to build credibility in your transport business is to make your social media presence consistent.
A social media kit offers this consistency. We offer our customers ready-to-use files for all your social media platforms such as Facebook, Instagram, LinkedIn, Youtube, and Twitter so that you can get started in no time.
More importantly, to build a transport business, you would need a website for customers to place orders and make bookings. LOGO.com offers a website builder, which gives you infinite possibilities for how you want to use it for your brand.
You can also dive into other forms of promotion, such as creating blogs about your journey in starting a transport business—providing tips and tricks to aspiring entrepreneurs who want to do the same while also building your brand on social media.
Statistics show that 39% of people will stop engaging with a website if it's too slow, so prioritize speediness and efficiency in both your transport business and website!

10 Great Examples Of Transport Business Logos

Here are ten examples of some transport business logo inspiration:
1. White space is a great design principle to implement into logos. It allows your elements to breathe and provides them with more emphasis.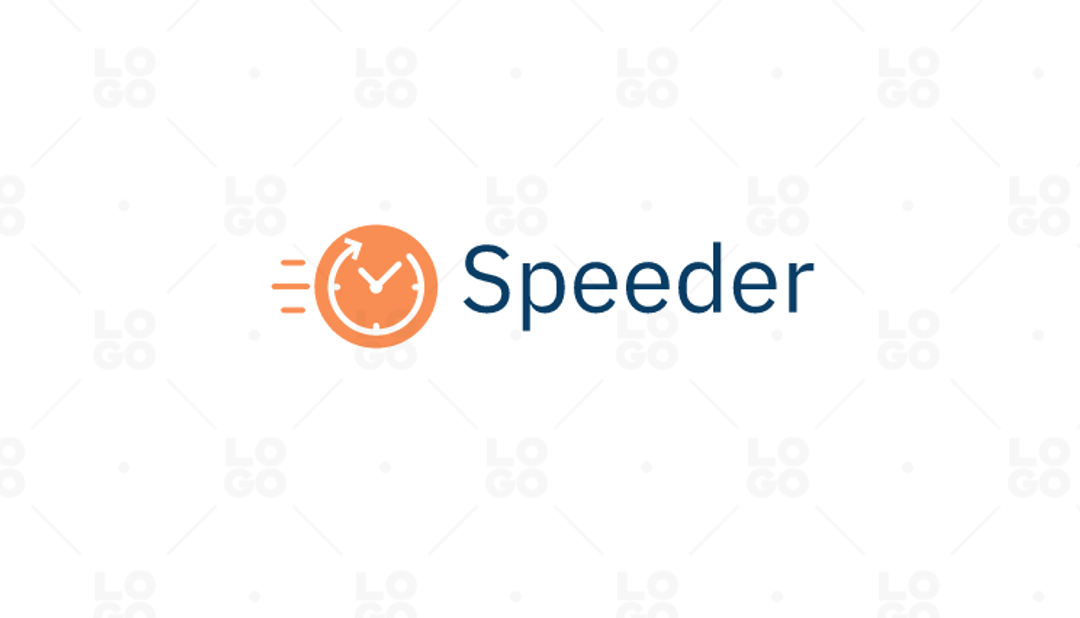 2. This icon is an excellent visual that shows customers you take great care of their packages. That's very important.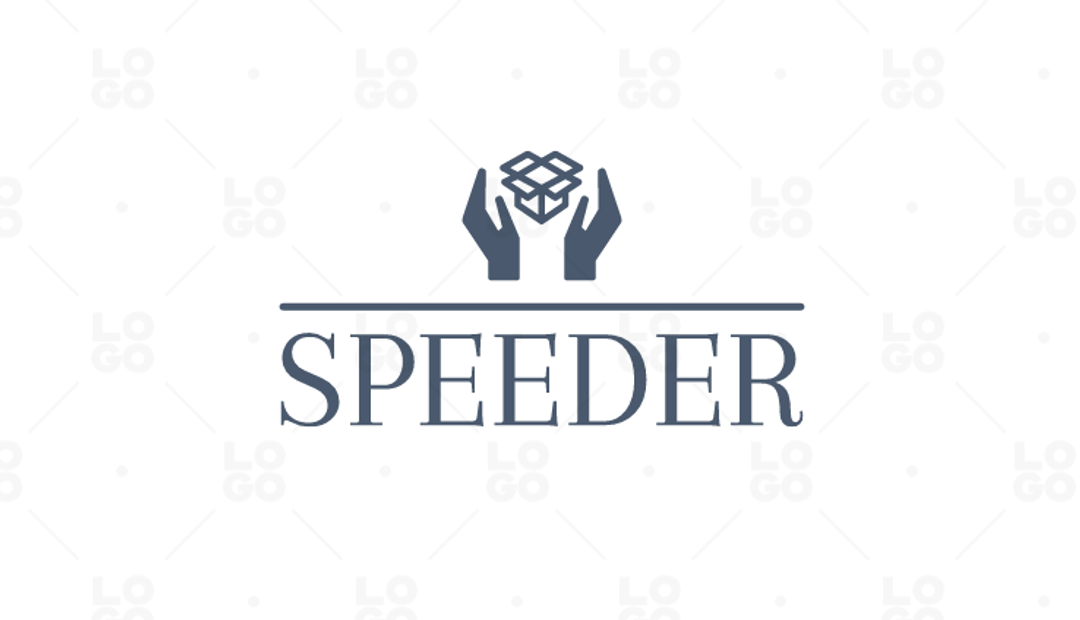 3. People see trucks and think of bulk deliveries. Show customers that you deliver with an emphasized truck on the move.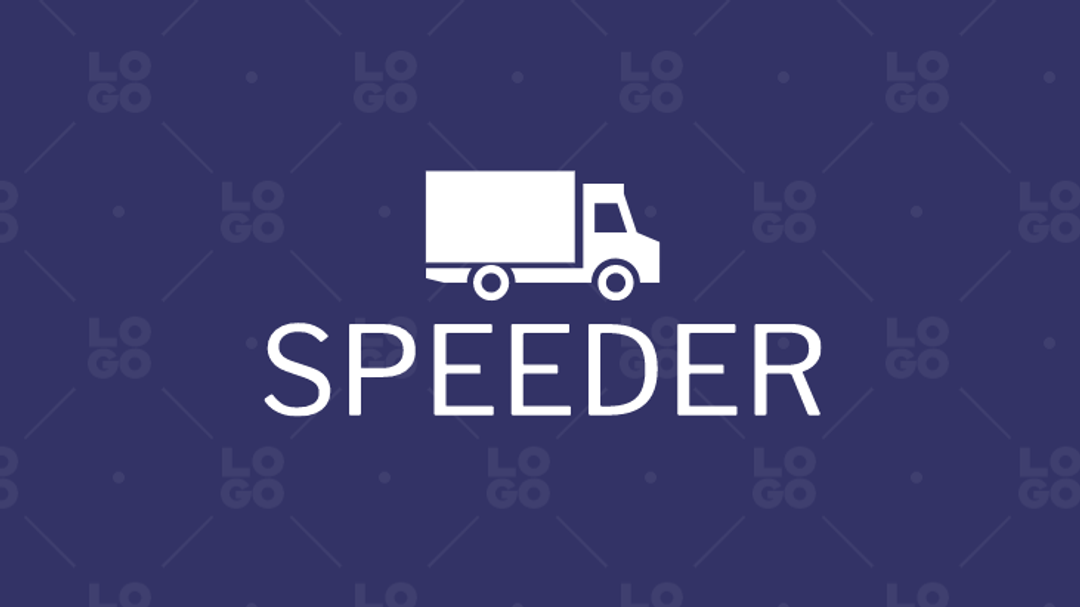 4. Sticking with two colors is effective on a transport business logo—the more simple, the better.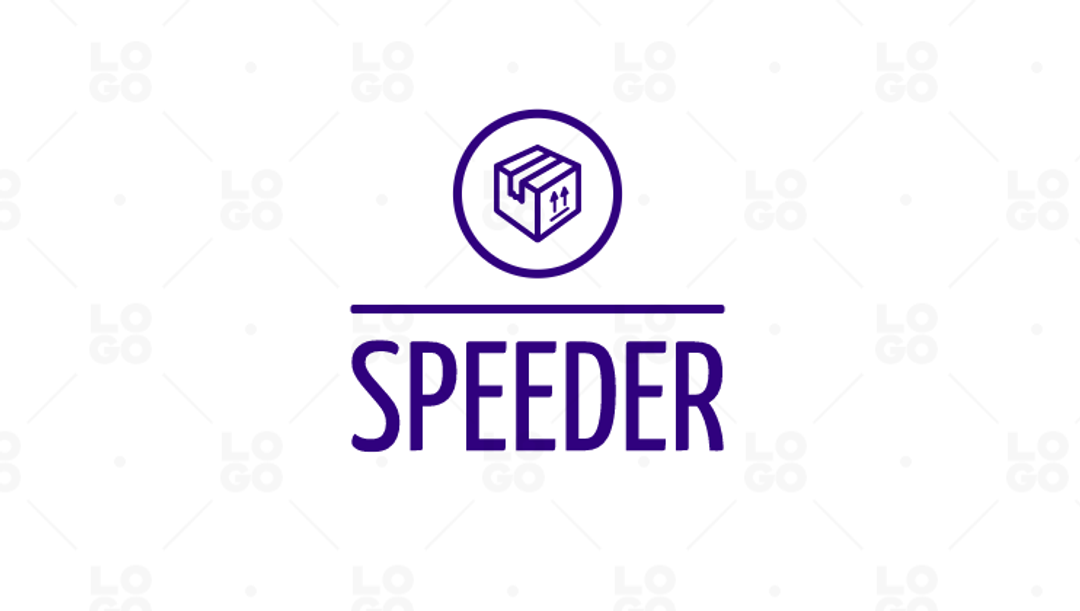 5. You don't always need an icon to make a statement. You want people to remember your name most, and this transport business logo expresses that effectively.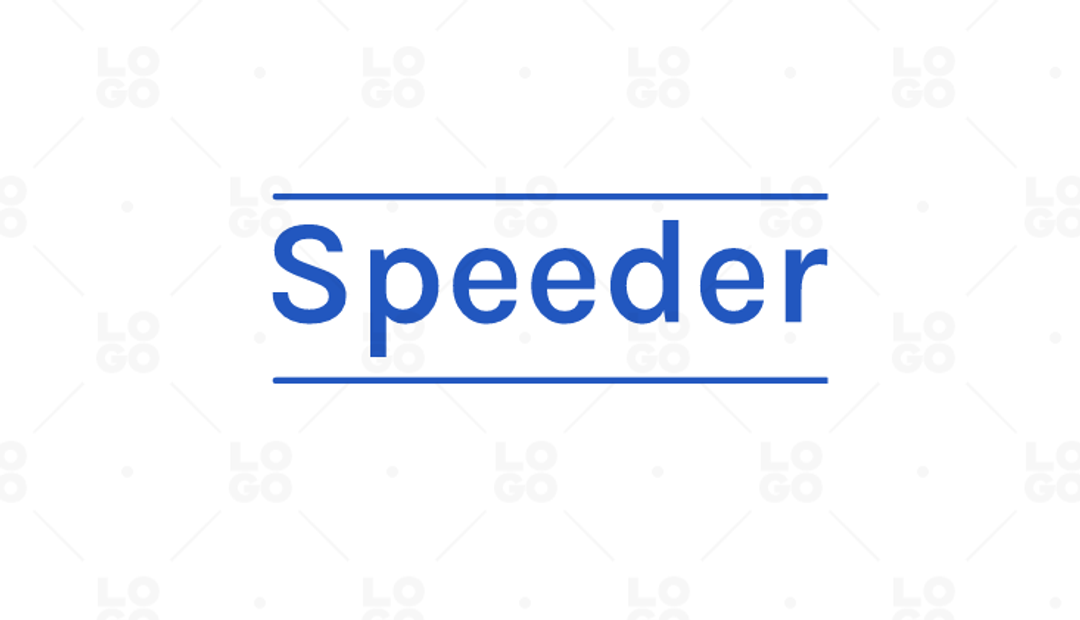 6. It's a great idea to go with dark and light colors to complement each other. This way, your transport business logo stands out from the pack.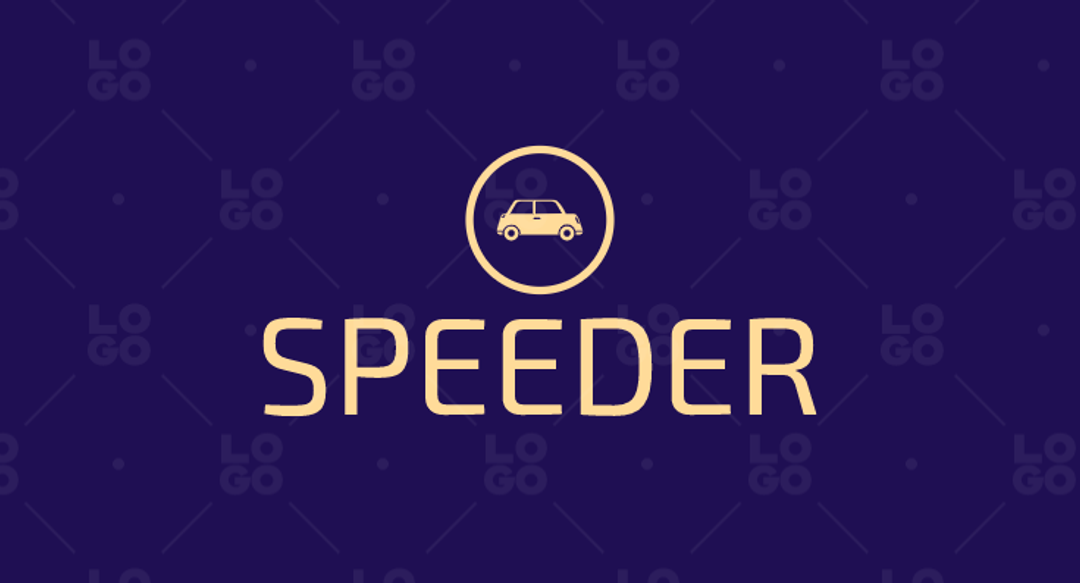 7. This font is perfect for a transport business logo— it demonstrates quickness, it's readable, and it's distinctive! The trifecta.
8. Blue is a popular color on logos because it evokes professionalism and quality. Pretty essential attributes for a transport business logo!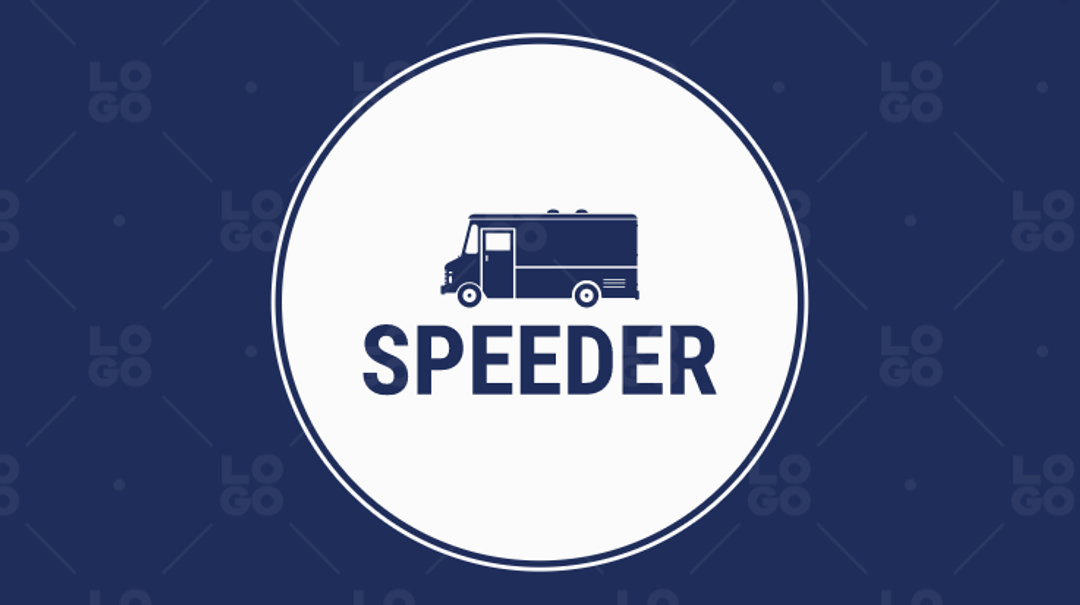 9. Lightning bolts happen in a flash! Without saying it directly, this icon represents quickness and efficiency. Throw in the simplicity of black white, and this one is a winner.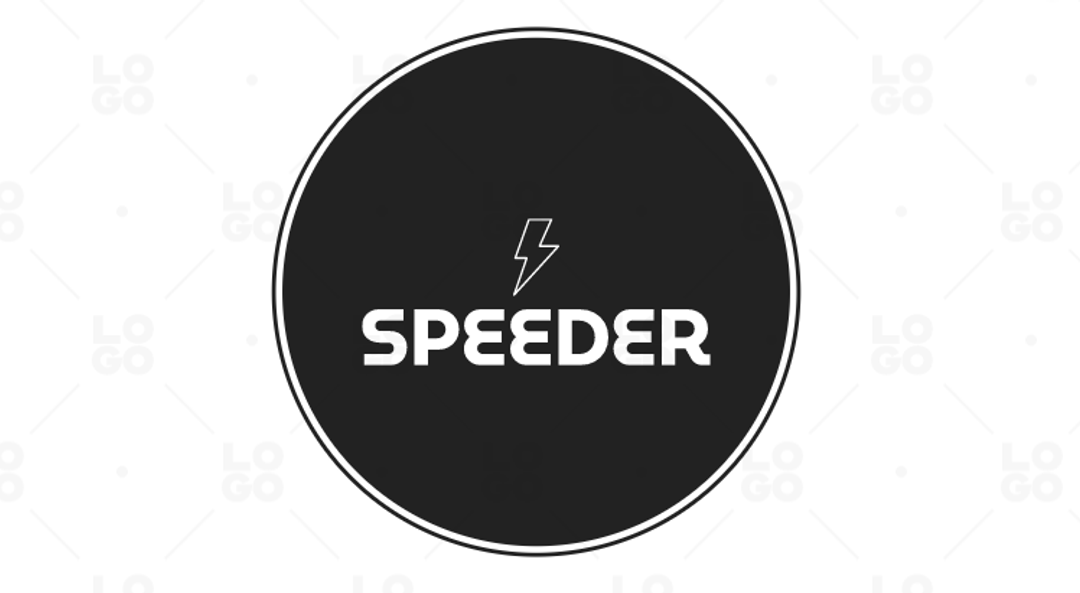 10. A readable font and a unique icon color that stands out is a great combination. Using black as the background makes these elements even more eye-catching.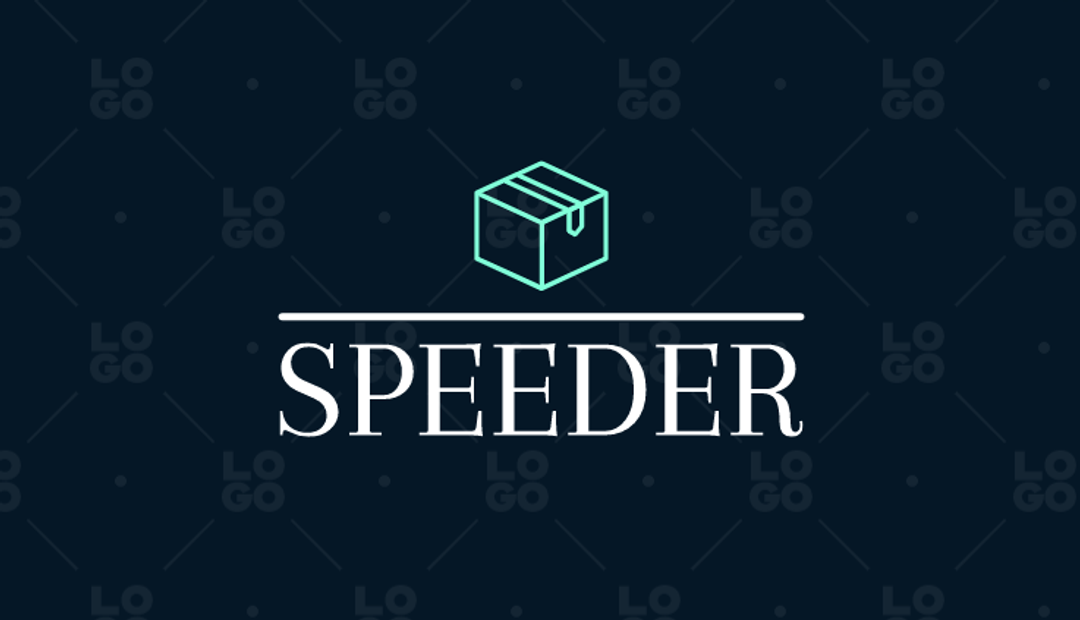 The Impact Of A Transport Business Logo

A logo is the core of your visual branding needs because it builds a foundation between you and your target market. It shows that you care about your transport business enough to brand it properly.
Compelling logos can ultimately set you apart from the competition, and they can potentially tell users a story with a single glance.
Ready to design your free logo? Get started with our logo maker!
‍‍