‍
Gone are the days when everything posted by your favorite social media profiles would appear in chronological discipline upon your feed.
Today, social media algorithms command what you see on your feed and what should be hidden.
‍
10 social media algorithm tricks for instant engagement
With all the limitations of social media algorithms, should a brand advertise on social media? Of course, they should. There are methods to make branded content enjoyable to follow; these can stand the test of stringent algorithms.
Here are ten surefire tricks to help your brand engage more with customers. They will not change how your page appears to brands but will build content that assures the algorithm that your brand deserves to be in every follower's feed.
‍
1. Upload video content
Video content works like a charm. 82% of global internet traffic in 2022 came from video, with online videos reaching 92% of audiences across the blue planet. Producing video content isn't as difficult as you may imagine, and who knows, you may even create a viral video.
With lean production videos performing better (courtesy: Instagram Reels, TikTok, and YouTube Shorts), brands can produce content quickly and with lower overheads.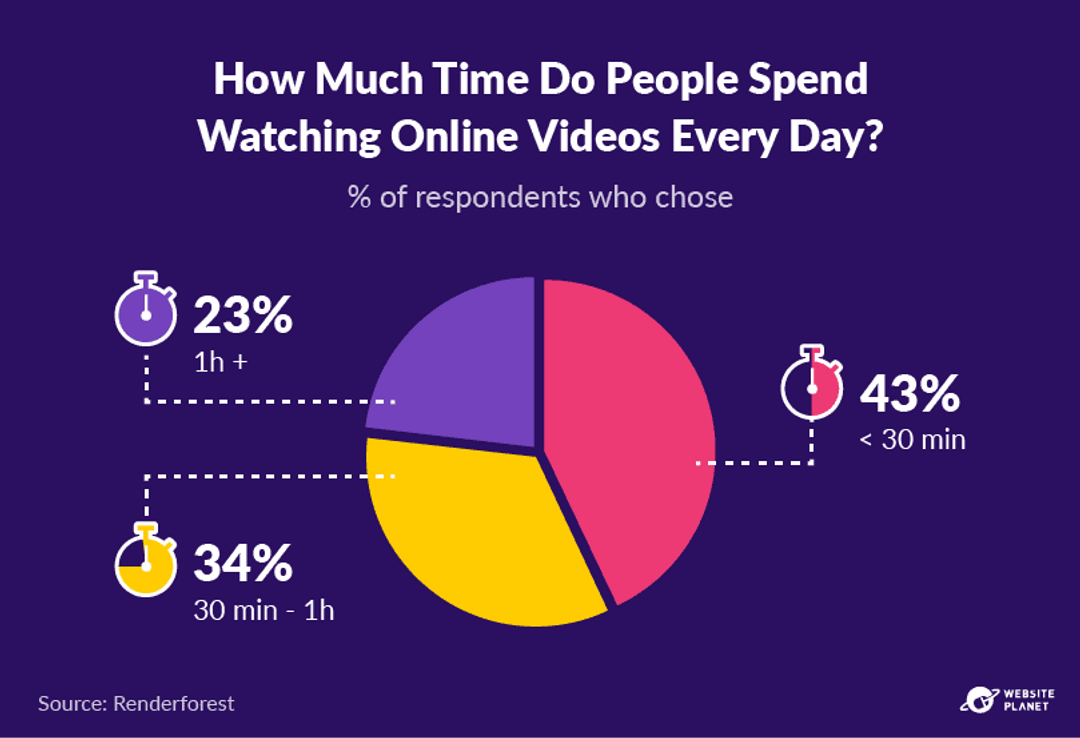 Video content works for all businesses, from fashion houses to B2B marketers and law firms to bakeries. Videos make your content look more professional and more detailed than static images. You can also use a powerful text-to-speech generator to create videos for those involved in games, audio ads, e-learning, and audiobooks since it targets individuals who don't want to record their own voices.
‍
2. Post at the right time
Given the nature of platforms, social media algorithms push older content down and show newer content to users.
Now, imagine that you have posted content at 2 am when most of your target audience is asleep. They wake up and check their social media, only to see posts by profiles that post content in the morning. You have to hope that they scroll enough to reach your content.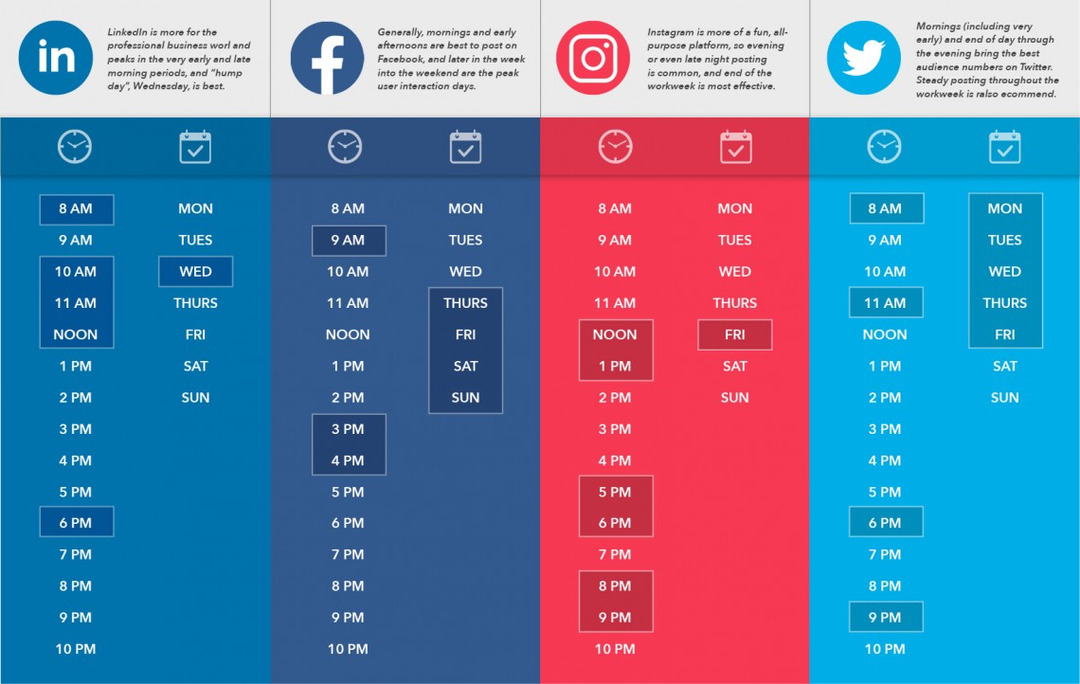 Timing when you publish is essential to the process of social media marketing. You can use a scheduling tool to do the job if you are not available to post at the optimal time. This allows you to schedule Instagram posts, for example, in advance when convenient.
‍
3. Avoid outbound links
Every social media algorithm has a mission: to keep you on the platform as long as possible before switching to another app.
Platforms recognize if your content follows this unwritten rule since they prefer to avoid posts that take customers to external links. If your products are listed on your e-commerce website, they will not do so well. On the other hand, LinkedIn is working towards enhancing the outbound linking experience.
One innovative way to deal with this challenge is by mentioning outbound links in the comment section of each post. A note in the caption can get users to check the comments for the link.
‍
4. Leverage real-time videos
With the improvement of smartphone technology and increasing internet connectivity bandwidth, broadcasting live video content is now possible for everyone. Customers love watching live videos, and this phenomenon is catching on across platforms.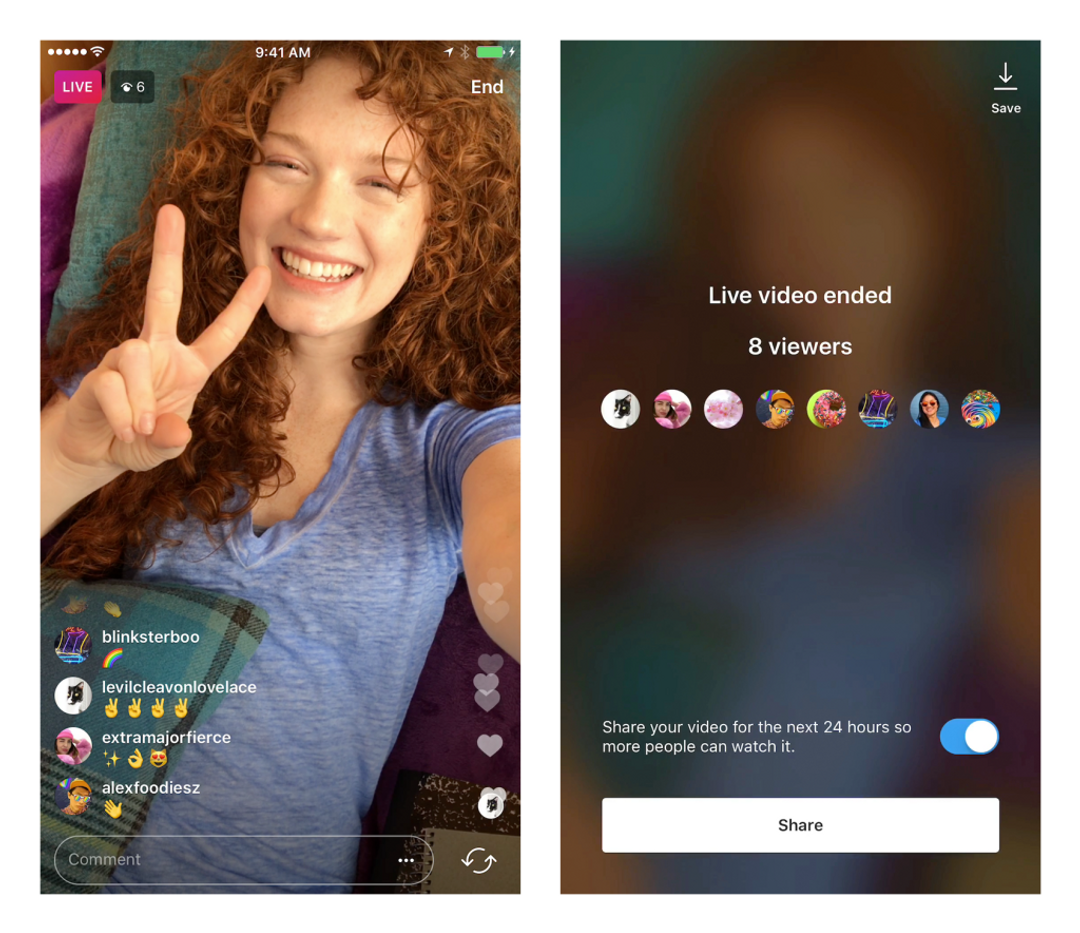 Live streams provide a raw and authentic look into a brand, helping to build trust and a stronger connection with the audience.
Social media channels pick when you are broadcasting live and inform your followers about it. This technique can help you reach an audience base without interference from algorithms.
‍
5. Post consistently
Being consistent has a charm to it. Your content consumers build an unprocessed anticipation for your content. If you have exciting and engaging content, they genuinely appreciate everything you have to share and look forward to more content.
Over time, consistency becomes a good habit of keeping your content flowing and letting social media algorithms know that you mean business. A calendar allows for advanced planning and strategizing for content creation and scheduling, leading to a more focused and intentional approach to social media.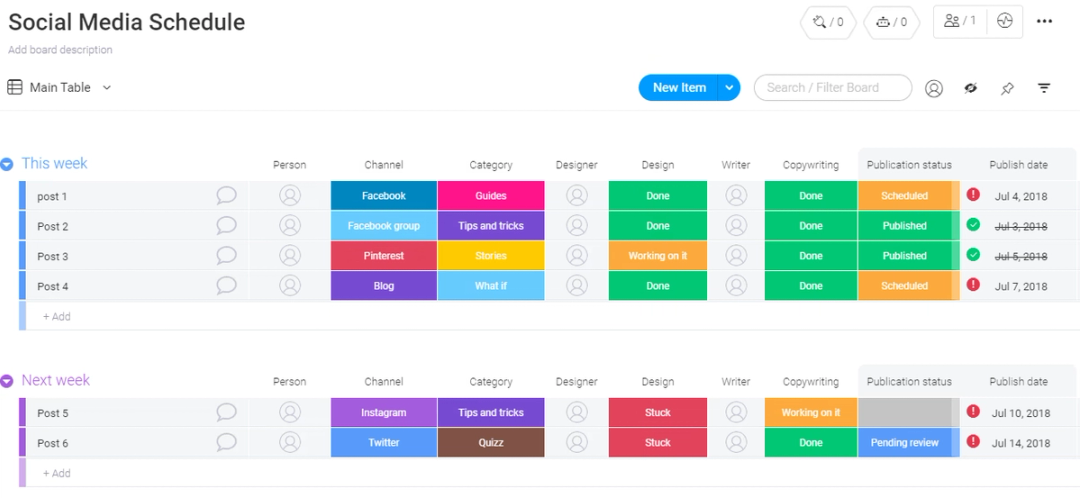 Consistent content posting doesn't mean compulsive posting. Predict how often you will need to post and create quality content. Posting for the sake of posting is counter-productive for your brand channels.
‍
6. Post to groups from your business page
Have you explored Facebook Groups? What started as a significant feature on the platform has now become its most minor prominent feature.
Groups on Facebook and LinkedIn are comprised of individuals with an apparent and pronounced affinity to a particular topic. Tap into any Group as soon as you realize it is full of members from your general consumer target base.
Some Groups are closed, which means that they require approval from the admins to join. In these cases, you can reach out to the amidst directly and make a deal with them to feature valuable content for Group members, such as exclusive discounts, first-tries, and even shout-outs on your brand page.
‍
7. Maximize your use of hashtags
Hashtags are more than just good-to-have social media call-outs. They were made to work as bookmarks.
With the help of hashtags, social media users can explore and discover topics of their interests. Every social media platform supports hashtags and encourages users to use this exciting feature.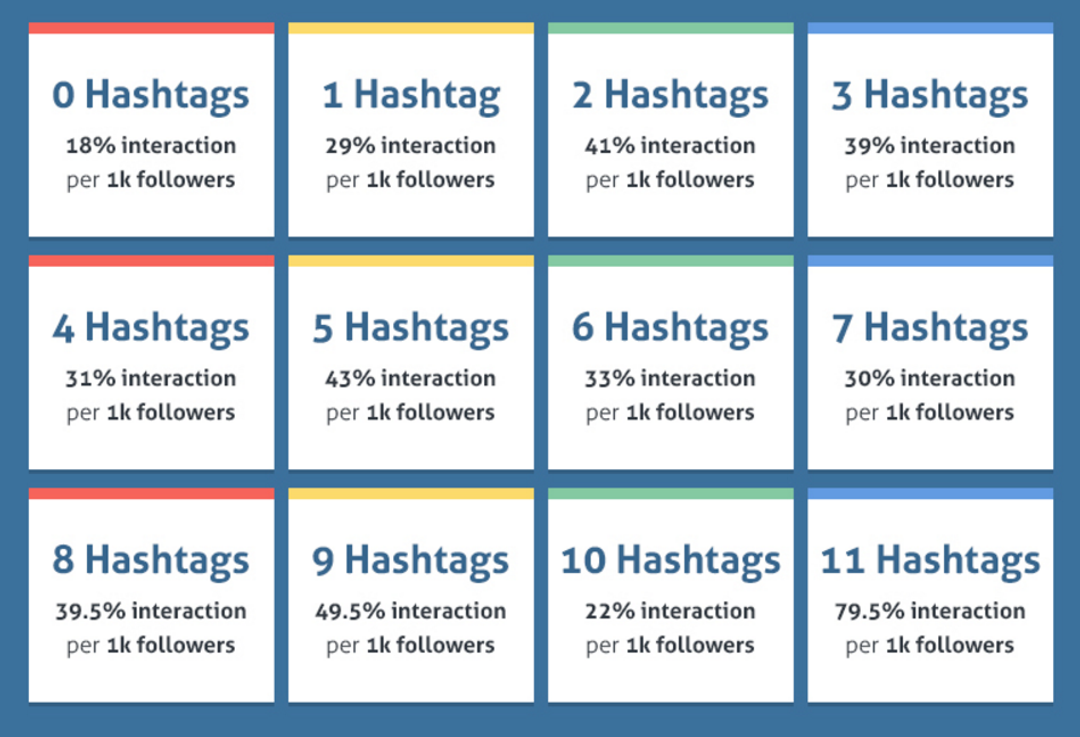 Like how keywords work on Google, you can use hashtags on social media platforms to search for something that interests you. This behavior leads more users to discover your brand and engage with it.
‍
8. Use the follow, like, and comment strategy
If you are a new brand page on social media and do not have a decent following, here's a unique strategy that could help you get some early followers.
Follow a group of individuals who fit the description of your target audience. Like one or two of their photographs and leave a comment behind. Doing all this from your brand handle gives your brand a human touch.
Social media algorithms will pick your brand page as one that actively connects with the larger community rather than just posting advertising content. This practice also goes a long way in building meaningful relationships with your followers.
‍
9. Add a CTA to your content
What do you want your consumers to do after viewing your content? You may want them to visit a link, leave a comment, or even write a review about your brand. Even a simple "Learn more" is better than no CTA.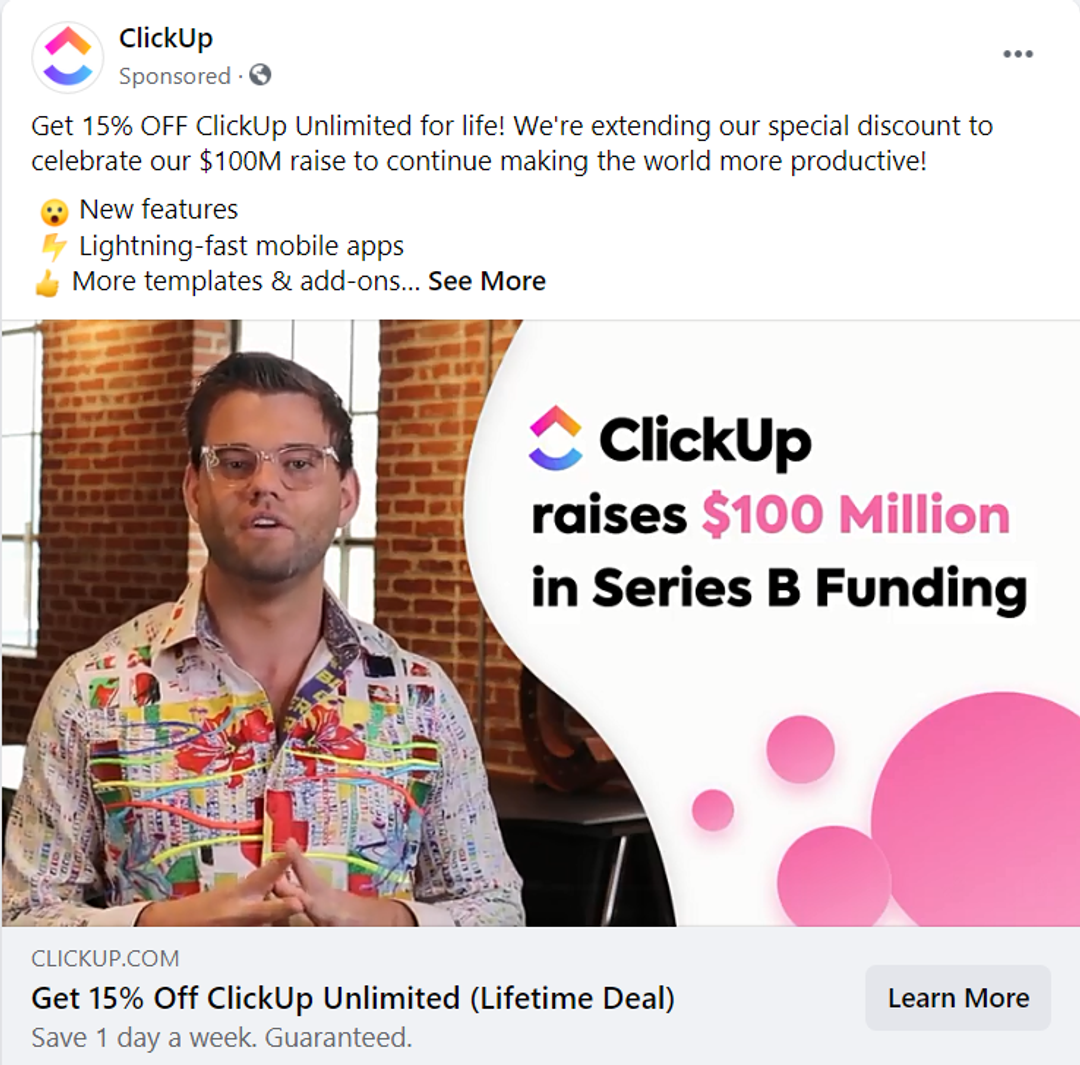 Whatever your objectives may be, adding a call-to-action or a CTA to your content is a great idea. Each social media channel has a way of dropping calls to action in its posts.
If you need "clicking a link" to be the critical CTA for customers, simply add the link to your image caption. Revisit point 3 above to optimize the usage of external links.
‍
10. Humanize your content
Social media was and will be made up of real individuals with stories. Add human beings and references to your design thinking, brand strategy, and copywriting. Humanized brands are more trustworthy and offer a direct demonstration of the advantages your brand presents.
Chipotle is known for having a strong social media presence and engaging with their followers through various platforms. Chipotle uses social media to showcase their unique brand personality, which is friendly, approachable, and authentic.
‍
Understanding social media algorithms
With the increasing volume of social media content generated each second, platforms are taking it upon themselves to add a filter on what content is displayed on user feeds. As a result, profiles with content that is most relevant to you will be displayed on your feed first.
Each social media platform has its algorithm. What's more challenging is that these algorithms are revised regularly. It is critical to stay updated with the algorithm changes to get the most out of your social media engagements.
When a brand decides to engage with customers on social media, it creates content regularly, maintains a disciplined posting pattern, and even acknowledges comments from customers. Sometimes, because of the nature of the content, the content created with all this effort does not reach customers, and the performance of posts takes a massive hit.
‍
Frequently asked questions about social media algorithm hacks
What are some commonly asked questions about the social media algorithm? Get your questions answered with these three FAQs.
1. How does the Instagram algorithm work?
Instagram finds the most pertinent content for each user by employing a number of algorithms, processes, and classifiers. It takes into account a wide variety of signals, including user behavior, post data, interaction history, and content creator details.
2. What are peak hours on social media?
8 PM and 9 PM have the highest engagement rates, followed by 7 AM with a median rate of interaction. In addition, Wednesday mornings between 5 AM and 12 PM have the lowest engagement rate, which gradually improves throughout the rest of the week.
3. How many hashtags should I use on social media?
This may come as a shock, but using no more than five hashtags is strongly discouraged. This small number was intentionally set in order to promote the use of more pertinent and higher-quality hashtags in an effort to reduce spam. To rephrase: "less is more."
‍
Bottom line
Social media algorithms may get shrewder with time, but what will remain the same is their belief in individuals creating content that is great to consume.
If you create content, show it to those near you and ask them questions about its efficacy and creative elements. You're almost halfway there if everything you hear is just what you are pitching for, you're almost halfway there.
In closing, we'd like to urge you to be genuine. Stick to your brand's personality through thick and thin, and soon you may find a social media platform that fits your business ambitions like a glove. Good luck, and stay authentic.
Ready to design your free logo? Get started with our logo maker!