Have you thumbed endlessly through your phone and wondered how some brands get their Instagram Story templates just right? It isn't rocket science. While you need to have a basic understanding of the universe your business operates in (plus good design sense), you can create Stories that will inspire your audience flawlessly.
Instagram Stories For Business
Instagram has become a key platform for small businesses that do not want to invest heavily in creating a website and its maintenance to sell their wares. With 2.9 billion visits per month, it's quite obvious why your business should be present on the platform.
Nearly 500 million accounts use Instagram Stories daily. Of these, 58% say that they are more interested in a brand when they see its Stories. This makes it extremely important to have a cool Instagram Story template for users to gravitate towards you.
Picking The Most Appropriate Template
While picking your template, you need to be mindful of your brand colors. If you are a children's dispensary, you want to keep it playful but employ more whites. If you are in the business of plants, you will love earthy shades and fonts that look more natural.

Instagram Stories last only for 24 hours. On the bright side, you can always feature these same stories on your Instagram Highlights. That way, your viewers can always come back to relevant information about your brand, such as seasonal promos, product features, and more.
Instagram Stories allow you to use several features that make the content engaging and fun. Make sure that your template has room to accommodate these elements.
17 Beautiful Instagram Story Templates For Your Business
There is no limit to the number of exciting Instagram Story Templates that you will be exposed to. Here are 17 of the best templates you can use for varying purposes!
1. Soft And Floral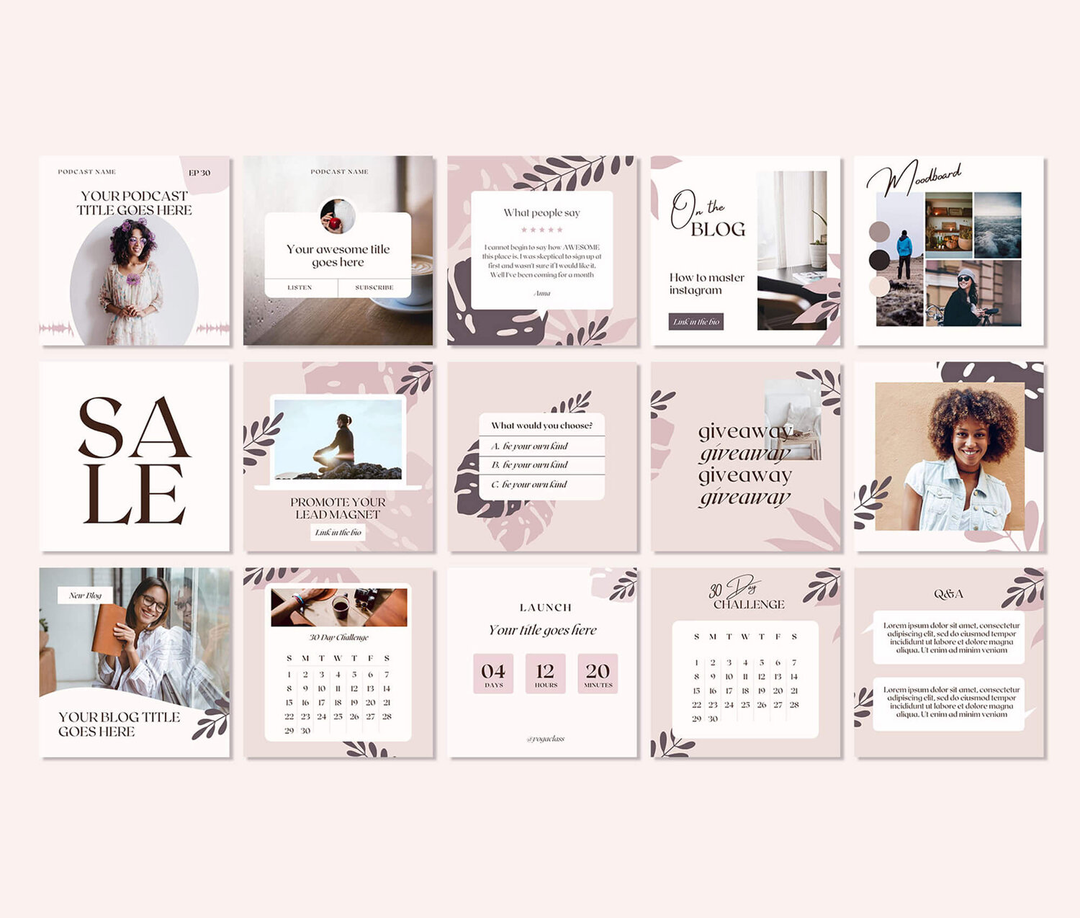 Beautifully feminine, with soft colors and softer floral visuals, these templates are best suited for beauty and fashion businesses. They could also go well with Stories for thought-leadership programs and personal care.
2. Food Macro Photography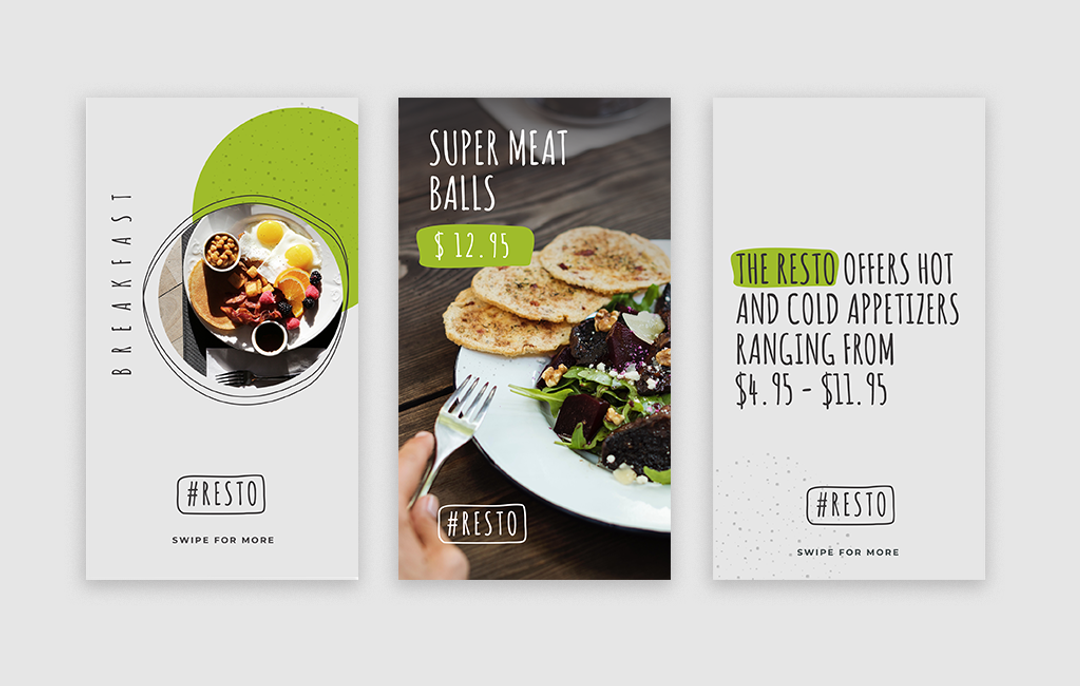 Intimately shot food photographs can be an effective way to get users to look up your brand. The food photography needn't always be choreographed, but you need to make sure that it is appetizing to look at.
3. Balanced And Descriptive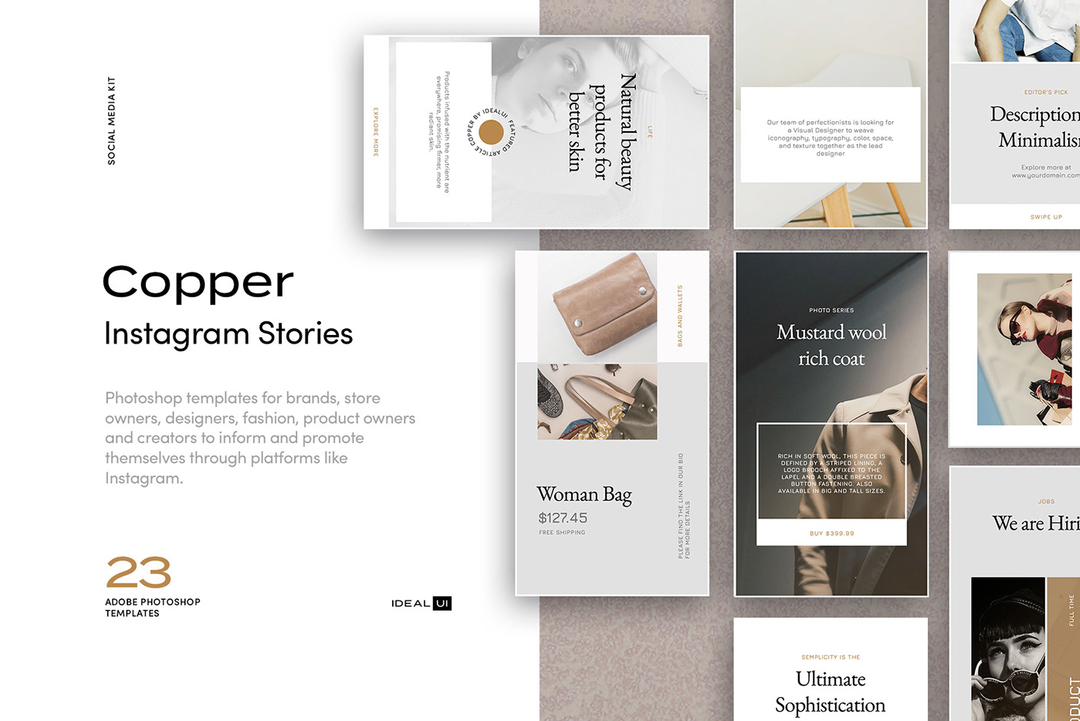 Instagram is a predominantly visual platform, which is why too much text is frowned upon. But sometimes you need to have a description or two to support or describe the content you are trying to display. This is a nice way to get your content across without making the text too heavy to read.
4. Minimalism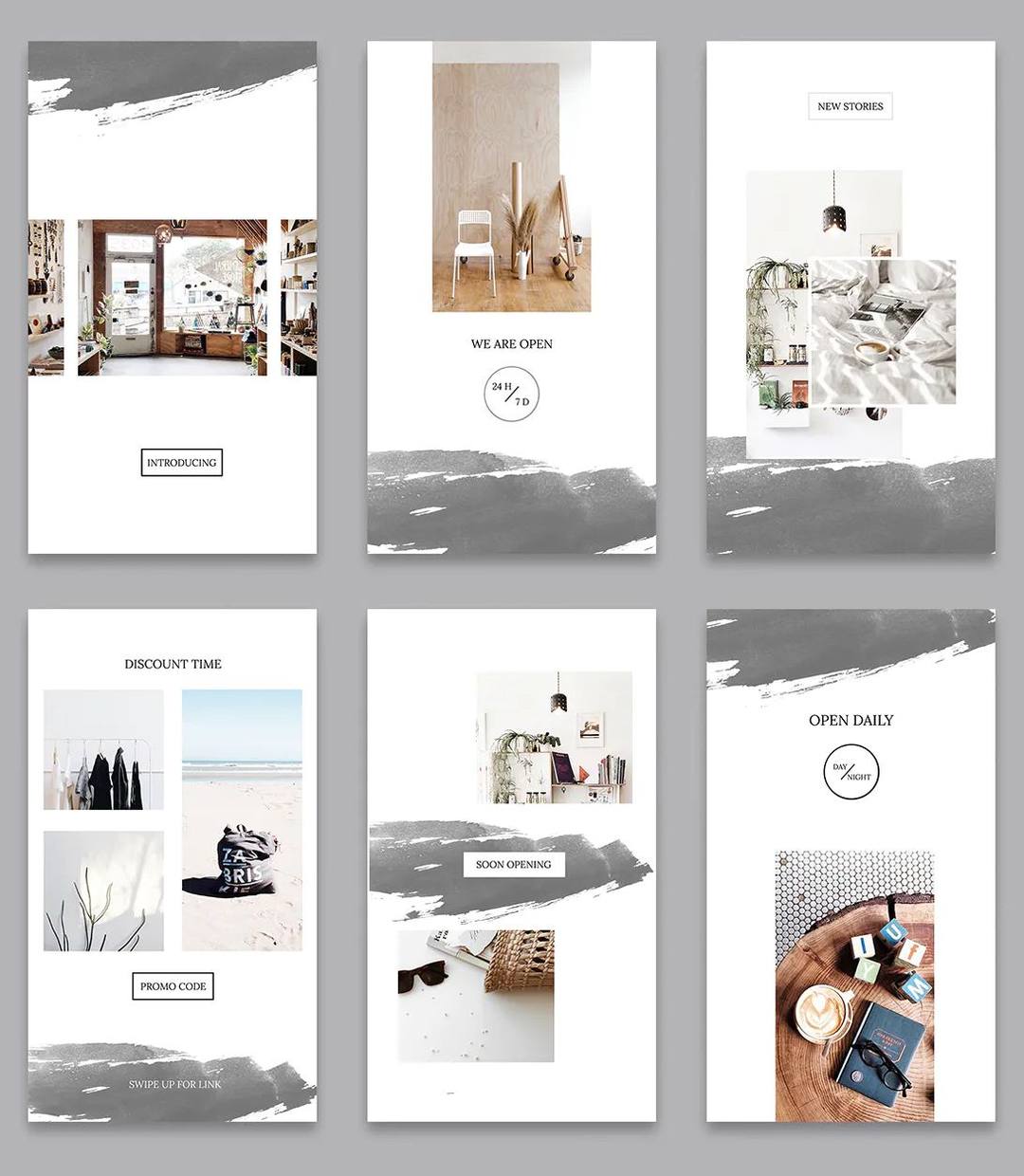 Minimalism is beautiful and is a design philosophy that is being increasingly adopted across the Internet. Keep your copy short and simple, use more solid pastels, and focus only on the key subject at hand in the visuals. It is easier to look at than to do. It's great for handicrafts and fashion, as well as gourmet food.
5. Tastefully Dark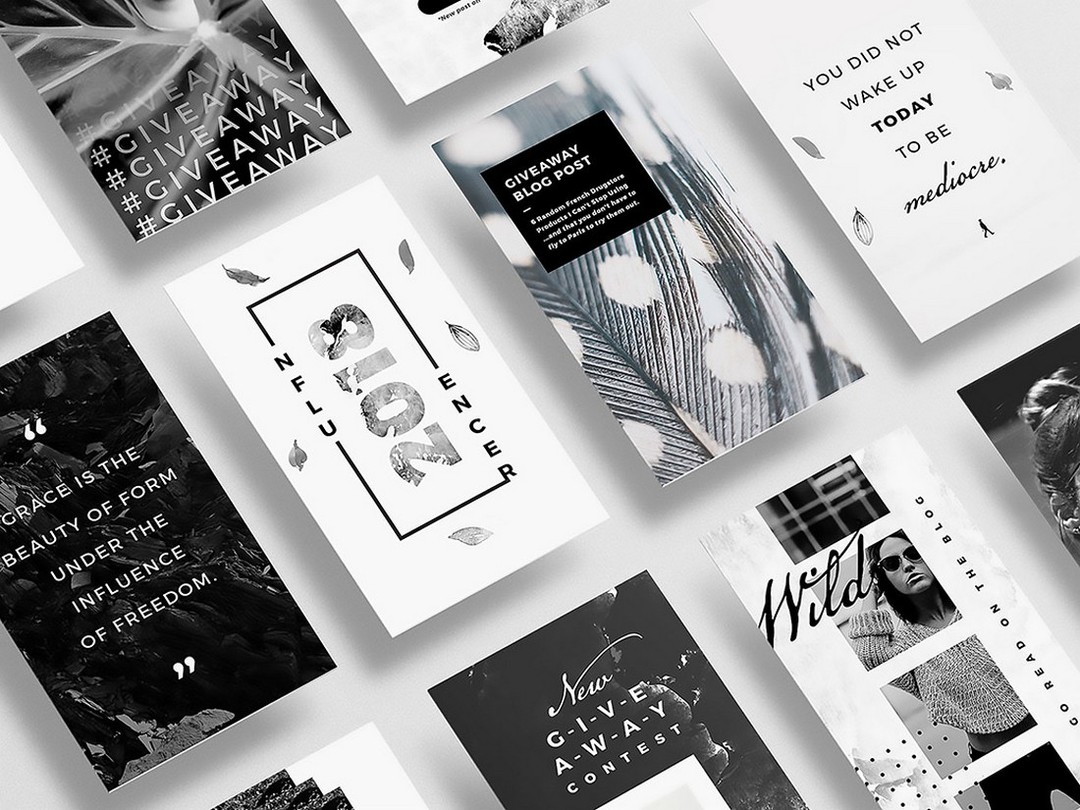 There's something about black and white stories that puts them above the rest. These are great if you want your business to come across as premium, experienced, and self-confident.
Black and white imagery is not easy to pull off, and you need to constantly try variations to avoid visual fatigue. Choosing to go black and white is a commitment that requires its fair share of work.
6. The Album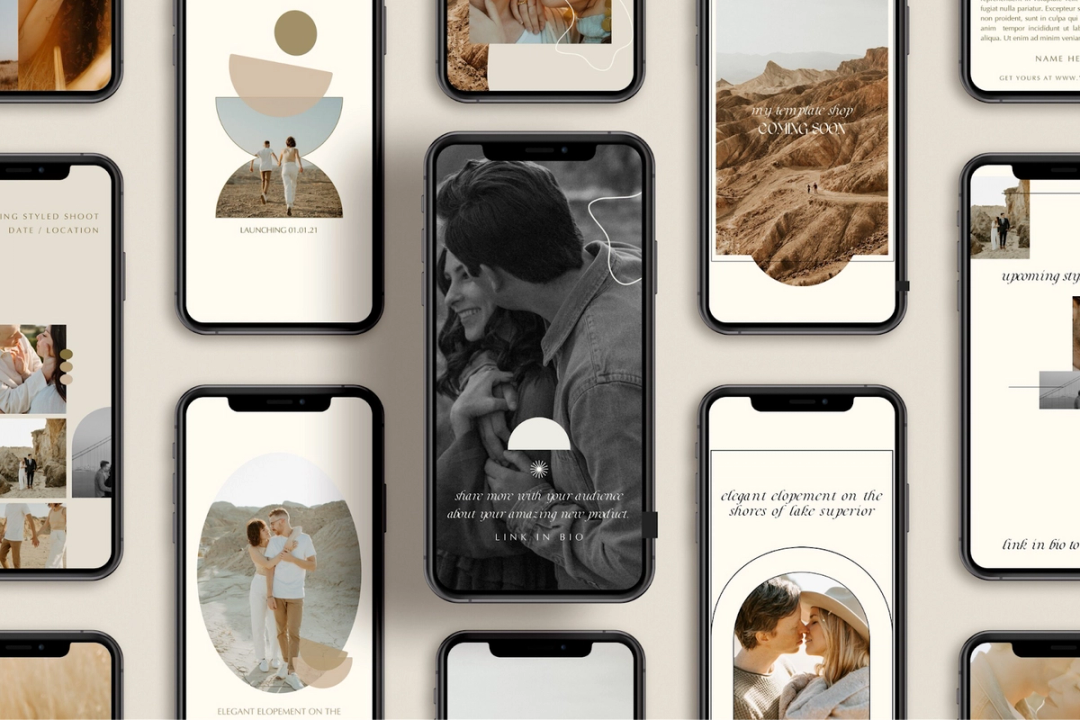 Sometimes, you need to show more than just a single image in your Story. That's when you can create a neat mini-album with horizontal photographs stacked over one another.
This allows users to spend more time on each story as they have something to take in. Do add an interesting backdrop to the story that doesn't interfere with the images, as well as a caption.
7. Invitation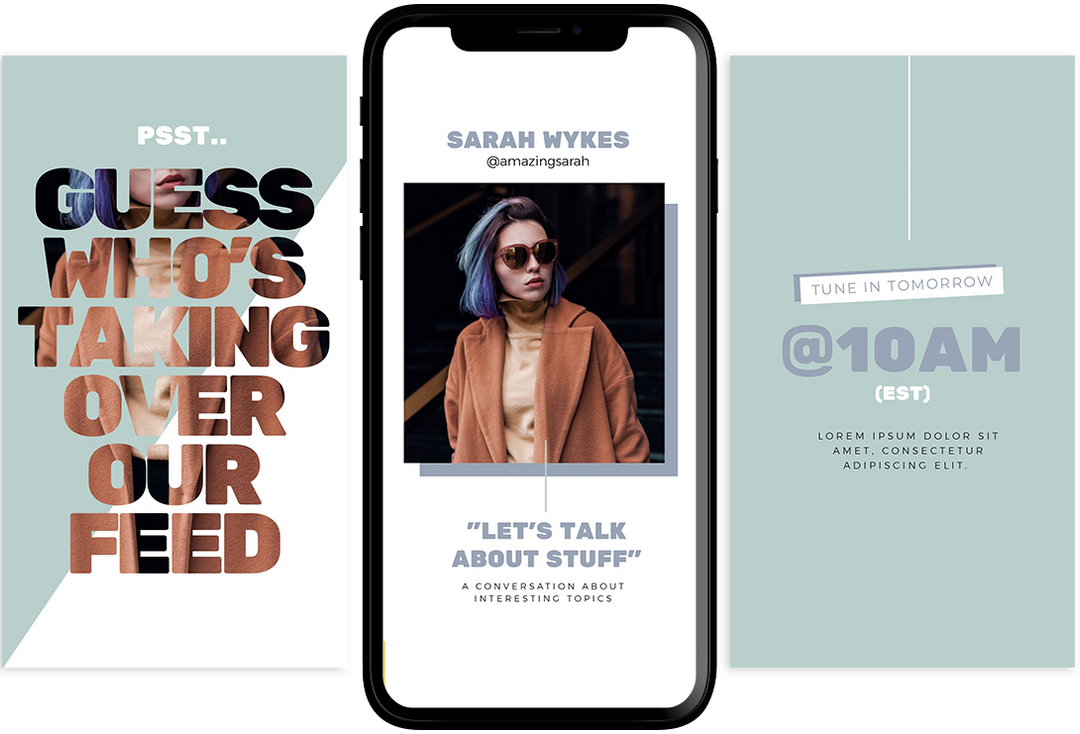 Instagram Stories gives you a vertical canvas to showcase your invitations in the most exciting styles that have never been seen before. Here's an example that uses visuals of the venue with minimal text to convey the invitation for a meet-up.
You could use this inspiration to create invitations to parties, grand openings, movie screenings, and even product launches where you do not want to reveal the product in the invite.
8. Just Text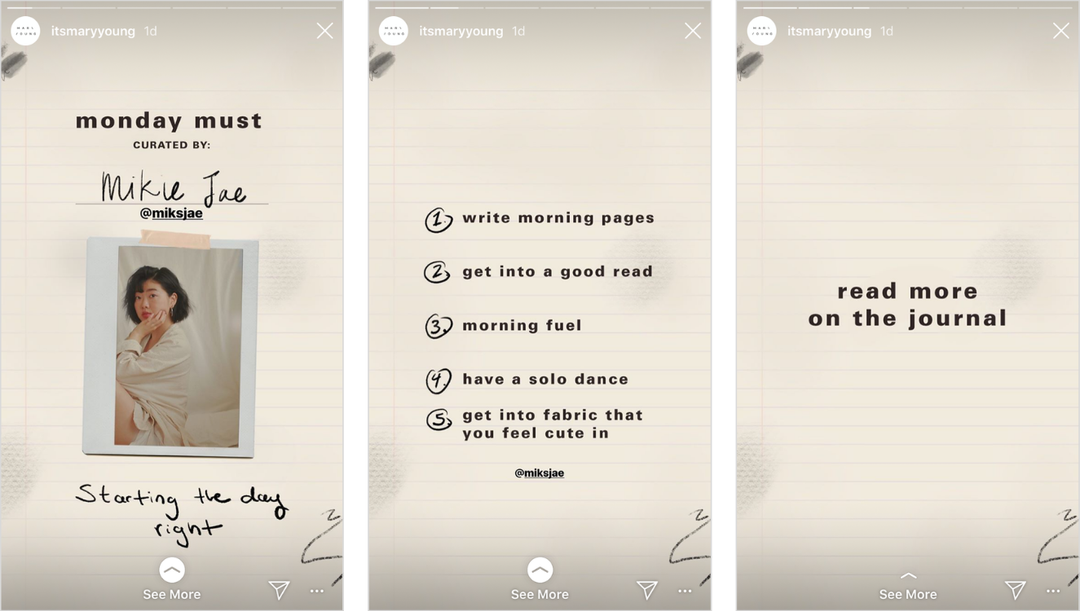 Sometimes, you just need to say something through text, without overpowering visuals. In this case, the text is written in a light, easily legible font and set against a pleasing, solid backdrop. A small visual element may be incorporated to add a bit of relatability to the content. Just make sure you choose the right font for these templates!
This is a good template for donation appeals, quotes, or pearls of wisdom.
9. Feature Stories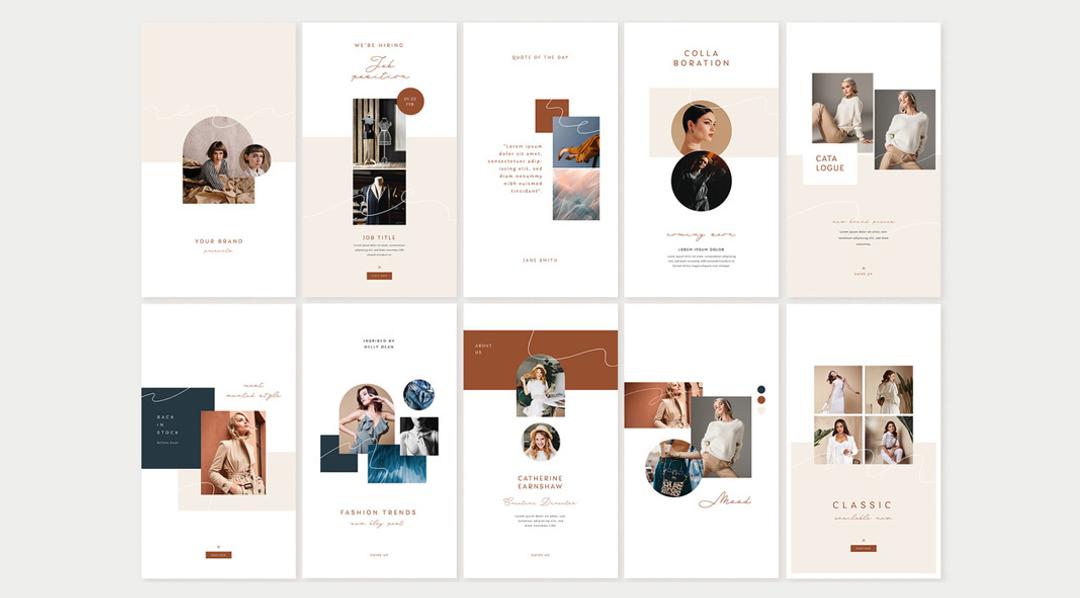 What if you have to announce an invitation for a personality and need to feature their face or artwork to make the invite more enticing? You can, but it's better to stick with a single image of the person. Keep content minimal and to the point and use a background visual that sets a mood for the event.
10. Trendy Fashion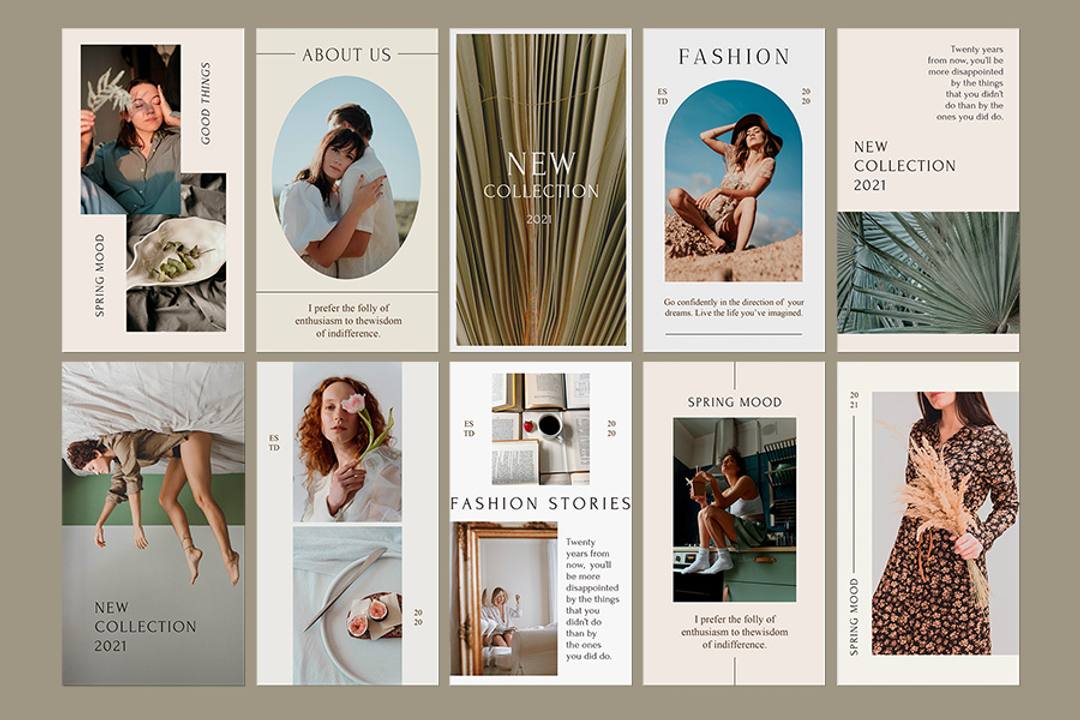 Fashion brands define trends, not only on the ramp but also on social media. Trendy fashion stories are always great to look at, are vivid in their appearance, and shake you out of your monotony. They add vivid colors to the murals and put their subjects up front and big. Notice how little copy is used, letting the visuals do all the talking.
11. Quotes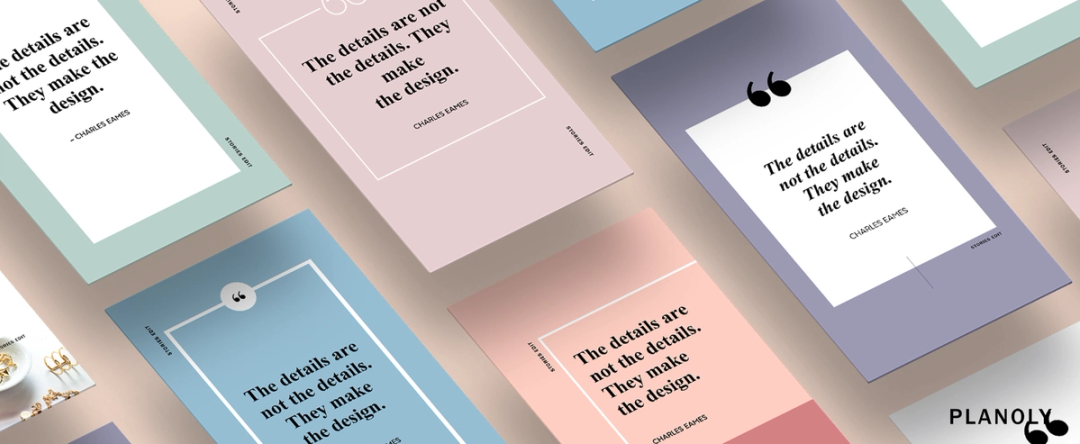 Publishing quotes can be challenging because they are quite wordy and can take away the visual element of the Story.
Your Instagram Story templates can be fashioned in different styles to accommodate quotes with images, as simple text over colorful backgrounds, or simply in black and white. If the quote belongs to someone particular and you have a good image of them, then do feature them.
11. Mood Board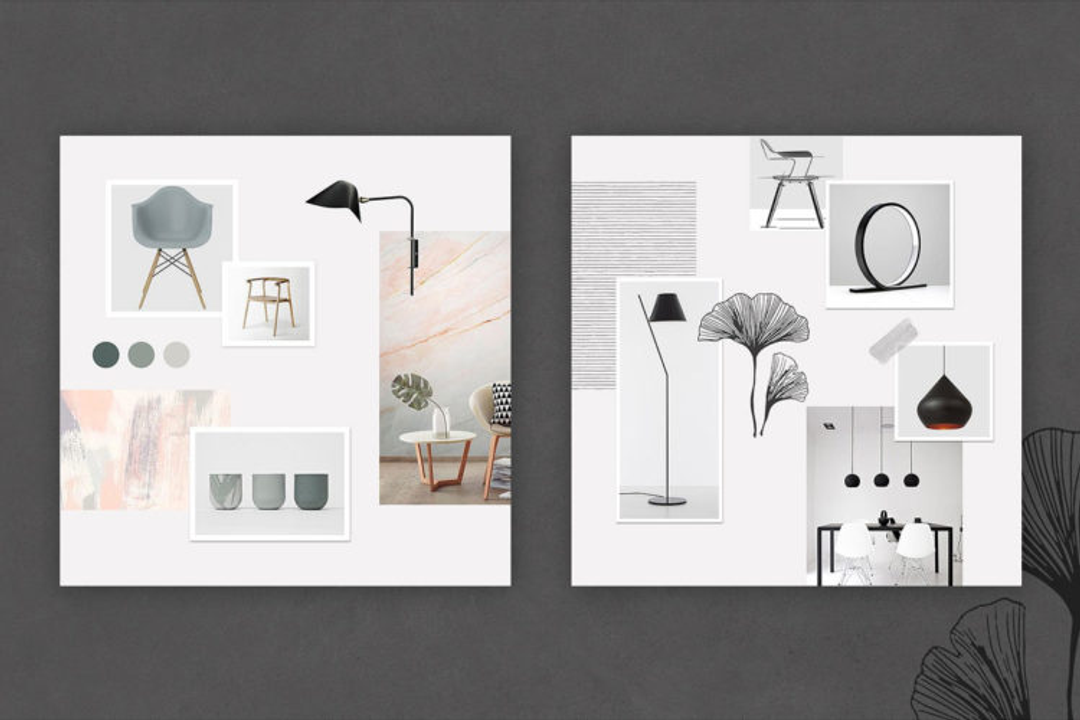 Mood boards are among the oldest visual devices that were used even before electronic media. They set the mood with colors, several images, and little to no text on them. You can use this Instagram Story template to showcase one or more objects within your catalog to set the 'mood' of what you have to offer.
12. Out And Loud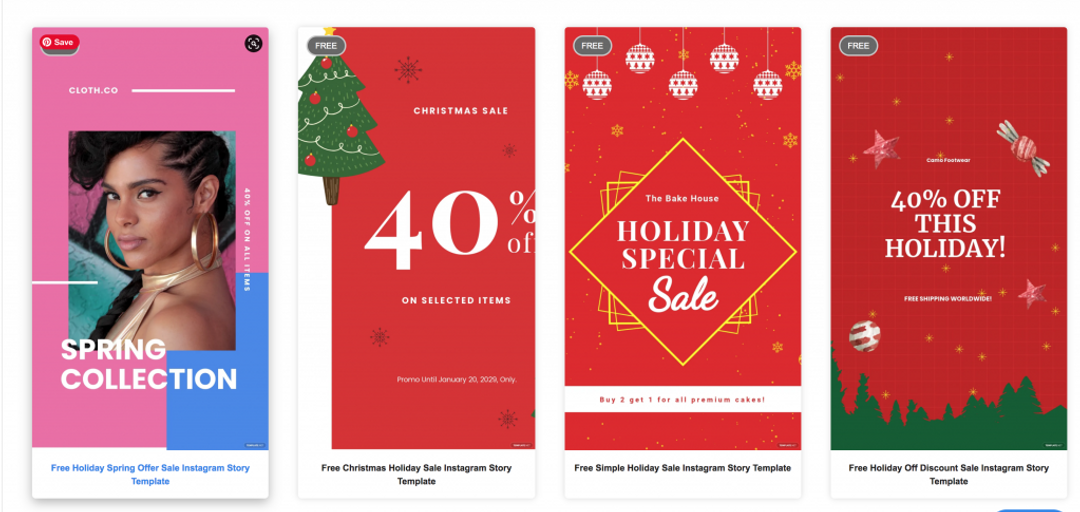 Retail stores can use some bright and bold Stories to get their messages of big sales and offers across. Since these are limited-time offers, they can be made to stand out by using loud backgrounds and typefaces that stand out from the rest of the page.
13. Visual Diaries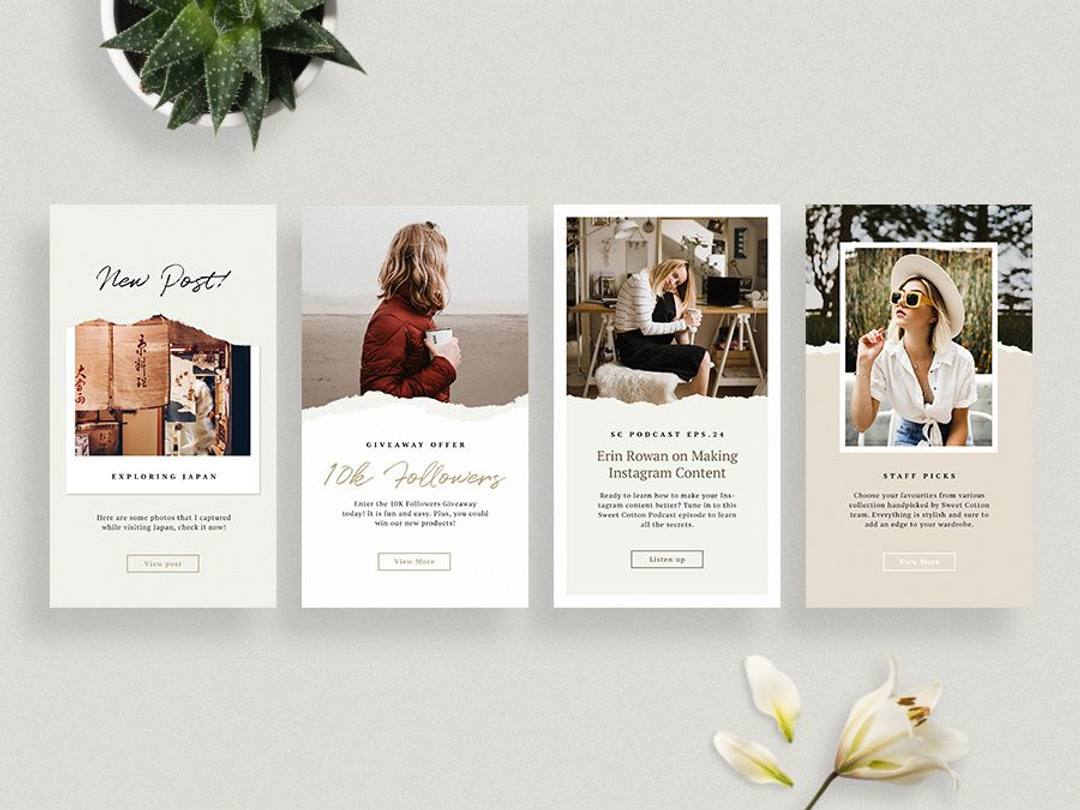 If you are an influencer or a personality who likes to post stories about their brand's experiences in the outdoors more often than not, then a cool visual diary format is a great tool. You can try various combinations of text and images.
14. Polls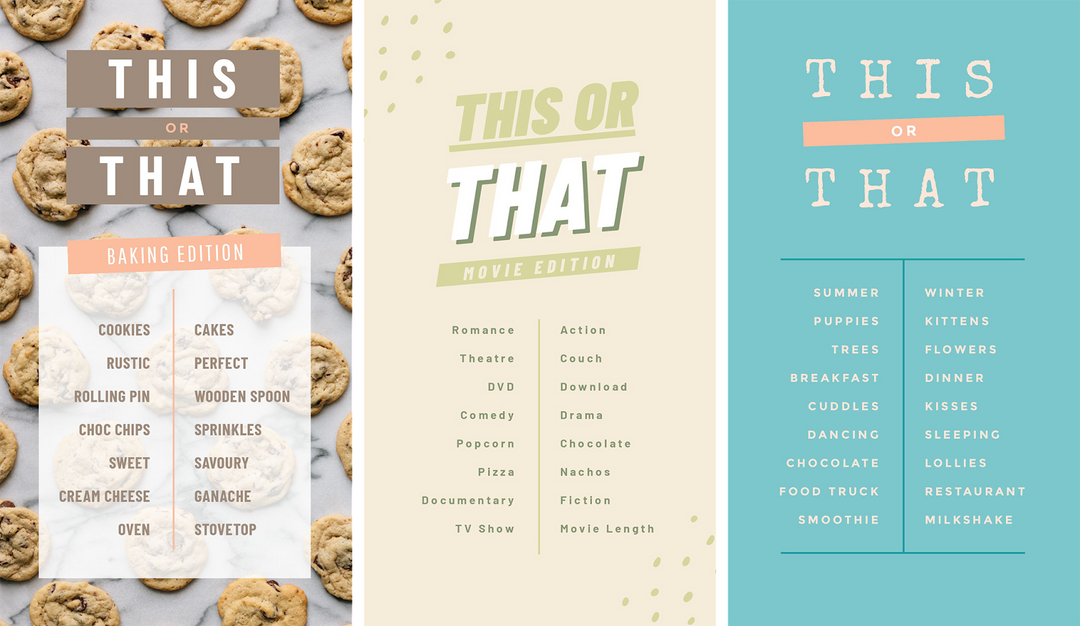 Instagram Stories allows you to leverage its native feature of polls. You can use templates like these to make your polls more exciting and descriptive.
15. Animated
Animated templates can be exciting and great to watch. Make sure that your animation is complete before the 15-second time limit so that the user gets a couple of seconds to take everything in without having them come back to your story to pick up on anything they missed out.
16. Photography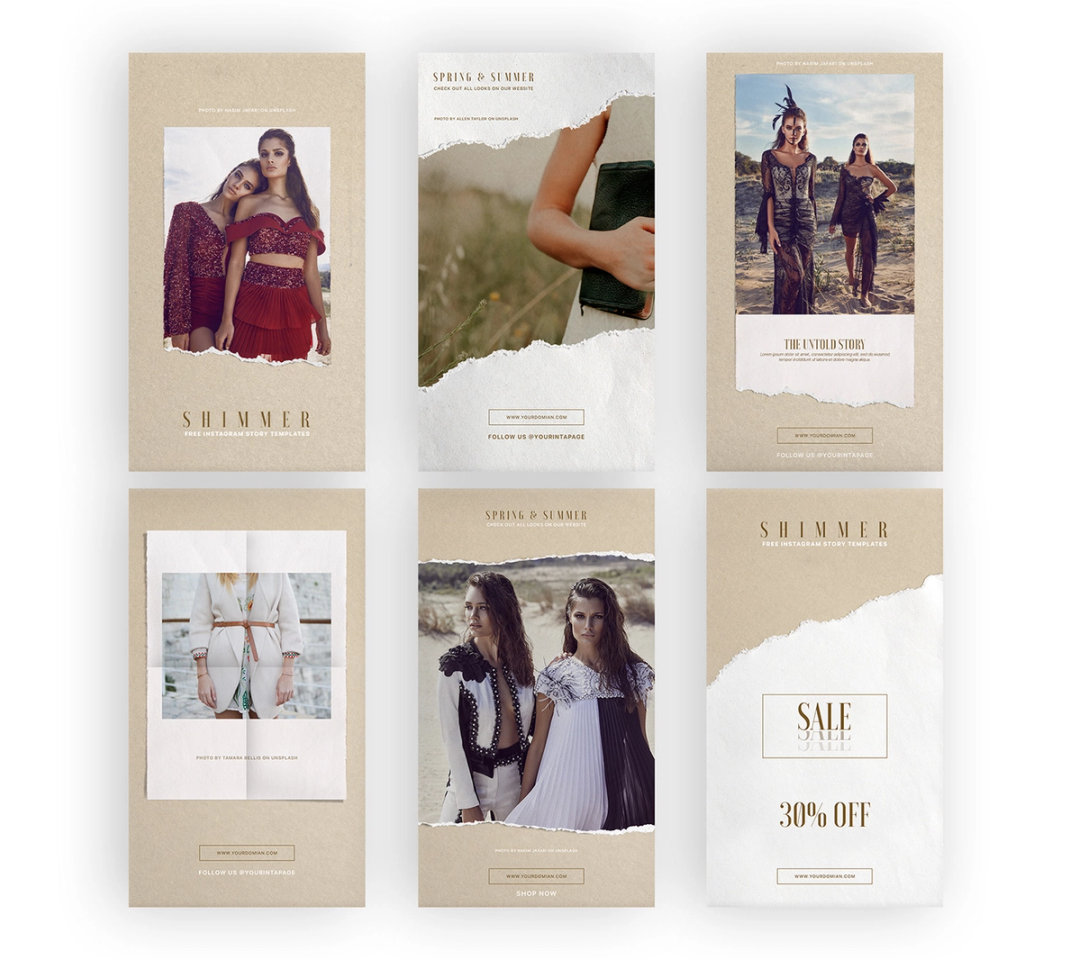 One may think that photographs are the easiest content pieces to upload on Stories. However, just uploading your image isn't enough. If you can add a simple template to the way your photograph is presented, it can become your unique style.
17. DIY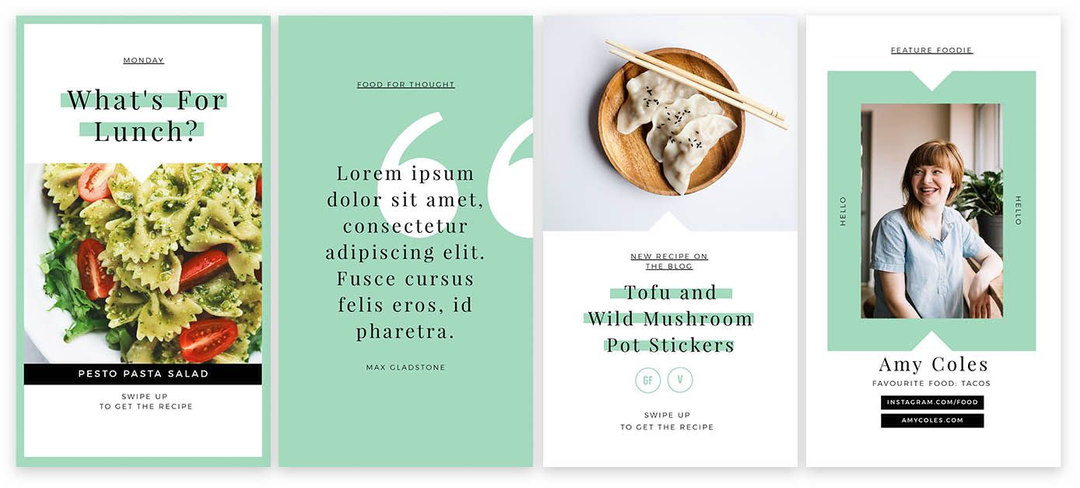 Your Instagram Story can be used to explain steps in a DIY video, a troubleshooter, or even an assembly video to explain your product to your customers. You can also use this format to show behind-the-scenes footage of how your product is created.
The 9 Best Template Resources For Exquisite Designs
These are actual resources you can use to receive stunning Instagram Story templates for your business.
1. Stitch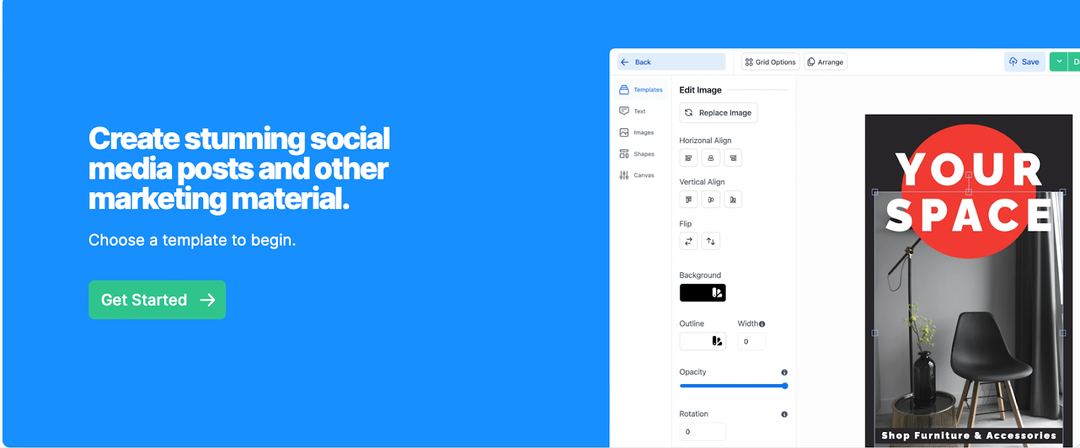 Stitch allows you to intuitively design social media posts for your business channel without agonizing over which design principles to follow — it's automated for you. Just fill in the gaps with your beautiful content.
Access to Stitch is available with our affordable Brand Plan, which also provides you with a business card maker, an email signature creator, and so much more!
Powered by Shutterstock, one of the biggest image stock banks in the world, PicMonkey offers several customizable graphics and styles for both, Stories and Instagram Posts.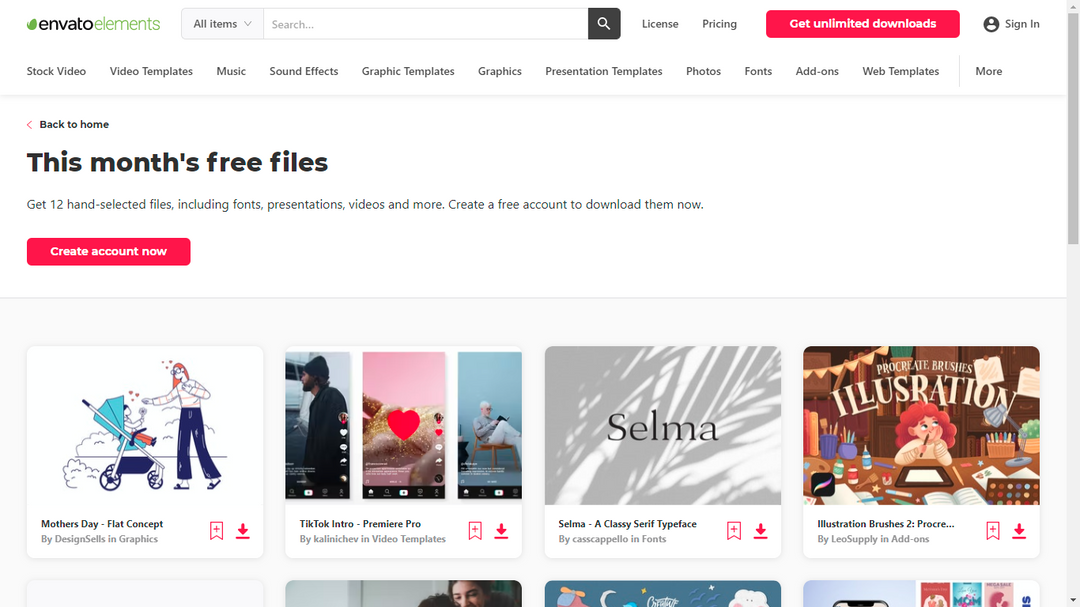 You can get your fix of free templates and styles from Envato! Do keep checking back with them from time to time because there's always something interesting being uploaded.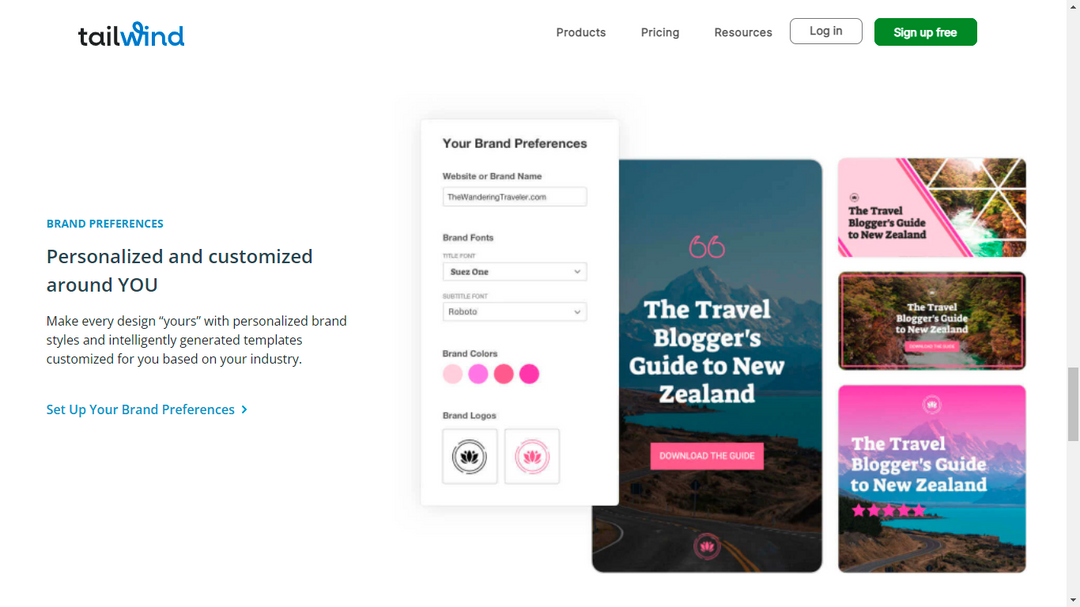 Tailwind is an app that doesn't require any special design skills from your end. Simply download and customize their templates to suit your needs.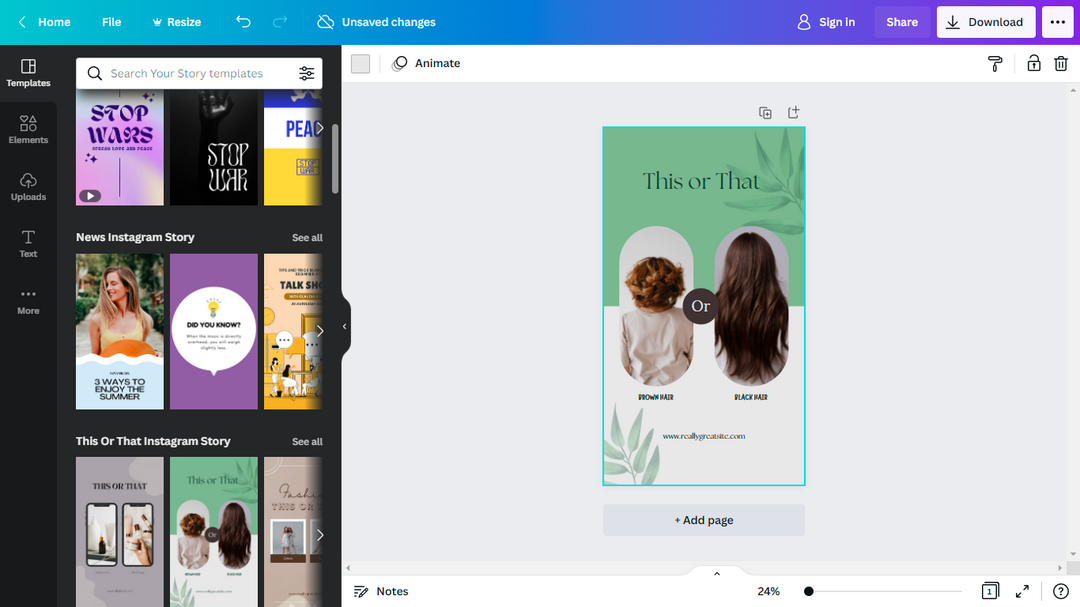 Canva is arguably the most popular tool in the world for creating Instagram Stories with little to no skills and a world of options available. It is highly intuitive and among the most reasonably priced tools out there.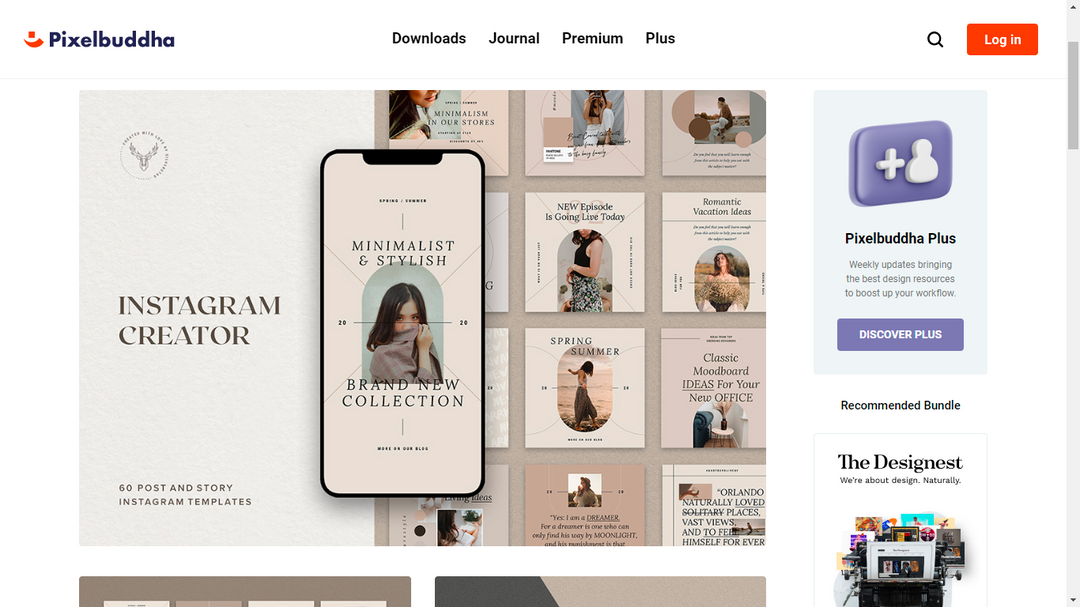 Here's where you can not just download interesting templates but also learn about basic design and aesthetics through the site's blog.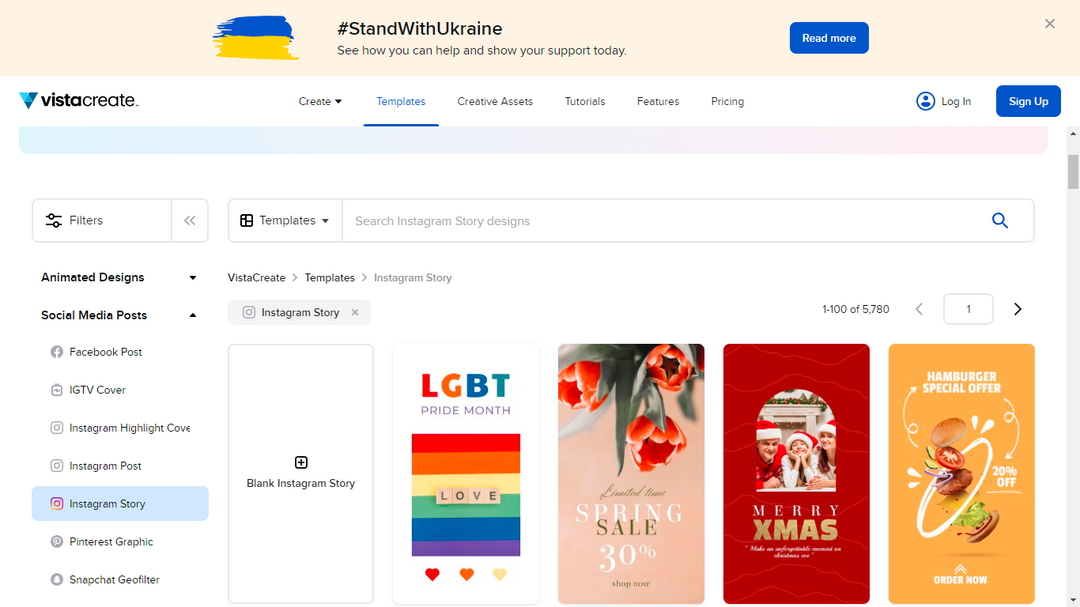 Vista offers a massive catalog of Instagram Story templates ranging from dynamic to highly-specific themes.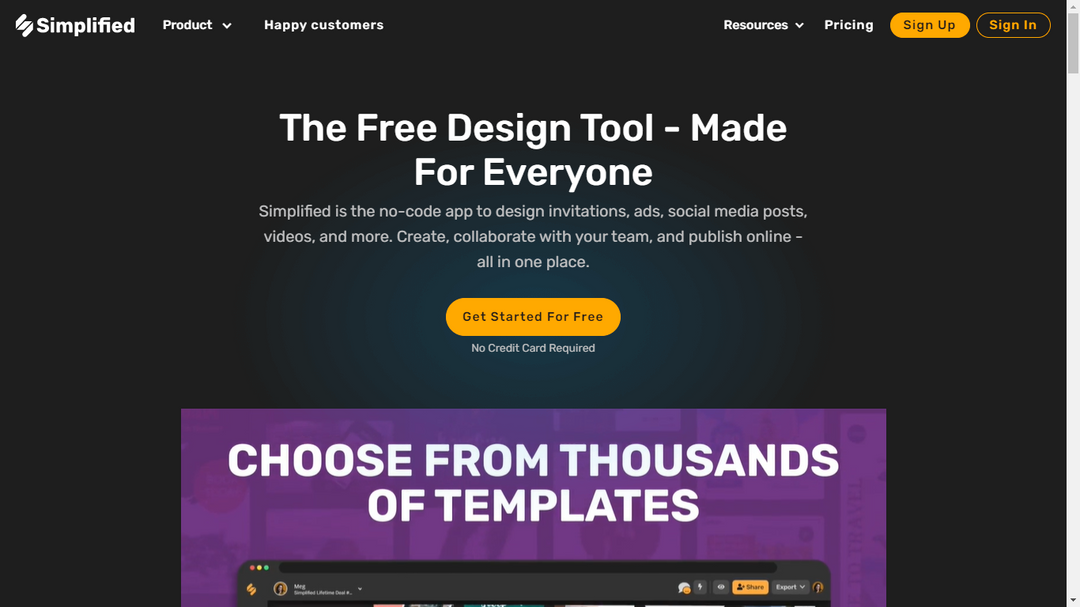 Among the most intelligent tools out there, Simplified.Co also allows you to collaborate with your team over designs, manage your content calendar, and do a lot more.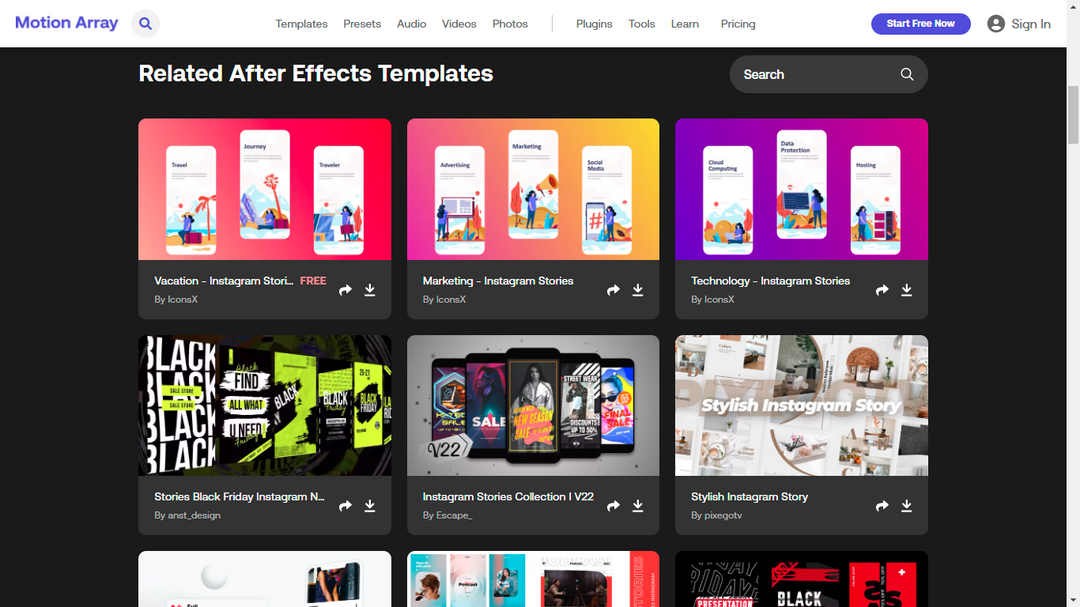 If you are an advanced creator, then MotionArray offers animated Instagram stories with After Effects open files for you to play around with.
Bottom Line
There's a world of options for any Instagram creator today. All you need to do is find the right style and the right creation tool, and you could be on your way to creating an Instagram presence for your brand identity to shine.
Speaking of finding the right creation tool, get your hands on our versatile social media creator, Stitch. What are you waiting for? Build your online presence with our Brand Plan today!
Ready to design your free logo? Get started with our Instagram logo maker!