‍
Halloween used to be the time of year that costume and candy manufacturers made most of the big bucks. But Halloween spending has increased with time as brands become more contextual with the spookiest day of the year.
Halloween is the second-largest commercial holiday in the world, next to Christmas, so don't skimp on the potential benefits the occasion could do to build your brand.
Today, brands from all categories want their customers to appreciate their celebratory spirit and feel more included in what they have to convey.
Key takeaways:
Email marketing is among the most effective marketing strategies, so make sure to create Halloween-themed emails and send them out.
People love free stuff, especially on Halloween. Grow your visibility by hosting a giveaway for your beloved customers.
Tweak your landing page and social posts with spooky elements to show customers you're celebrating with them.
Introduce a time-sensitive Halloween-themed product to keep customers away from their FOMO feels.
Provide discounts and coupon codes to lure people in. You can also offer a special discount applicable for the entire month of October.
Use Halloween sales templates to save time and help get the word out about your business.
‍
8 Wicked Marketing Ideas To Boost Halloween Sales This Year
Improving Halloween sales doesn't only involve dressing up your sales staff in scary costumes and knocking on your customers' doors. You can reach your target audience digitally as well. We have put together eight marketing ideas to boost your numbers in this period of high consumer involvement without getting too involved in their festivities.
Choose the ideas that match the nature of your business, its size, and the results you want to drive from your marketing efforts.
‍
1. Use Halloween email templates
Emails are an effective way to communicate directly with your customers about your Halloween sales. Links can easily redirect customers to your purchase site. Email marketing helps convey a variety of messages to your customers, such as:
Tips and guides: Being a high-engagement mode of communication, you can craft your emails with valuable information. These needn't necessarily be about your brand; instead, they can also be about customers who can make their lives easier or solve a problem by using products like yours. By creating a series of these emails, you can get customers to subscribe to them and stay updated regularly.
Updates about your brand: Updates could be new product launches, re-branding, or industry news that can affect your customers' buying and usage patterns in a particular way.
Full-fledged campaigns: For occasions like Halloween, you could launch an entire campaign complete with teasers, announcements, discounts, contests, etc. These campaigns could be for any reason where you would like to drive sales by investing a significant amount of money in communication.
Sales emails: If you want to use emails only to drive sales, then one-off emails to your consumer database will help drive the message home. Make sure you have a link for your purchase page and detail the best available offers.
Make sure to use a healthy combination of visuals and easy-to-understand written copy for maximum impact.
‍
2. Post a Halloween prize giveaway
Who doesn't like free stuff? Halloween is expensive because it involves much thought, ideas, candy, and props. If your brand has the potential to lighten this burden on your customers by getting free stuff, they would indeed participate.
Giveaways needn't be about Halloween props alone. It could be anything from candy to sophisticated products. With the holiday season inspiring brands to give away free stuff to customers, you wouldn't want to be the only one that doesn't do so. It is essential to stay on your customer's minds, and a giveaway can create this positive association between your brand and the customer.
Schedule your giveaway posts with a Halloween theme. To increase your chances of boosting Halloween sales, you can throw in coupon codes that use the name of your brand or the offer or something to do with Halloween creatively.
‍
3. Create a Halloween-themed landing page
All customer transactions happen on a web page. You can create a landing page for your brand that is themed around the holiday. Likely, your website can only accommodate a temporary themed layout for a holiday.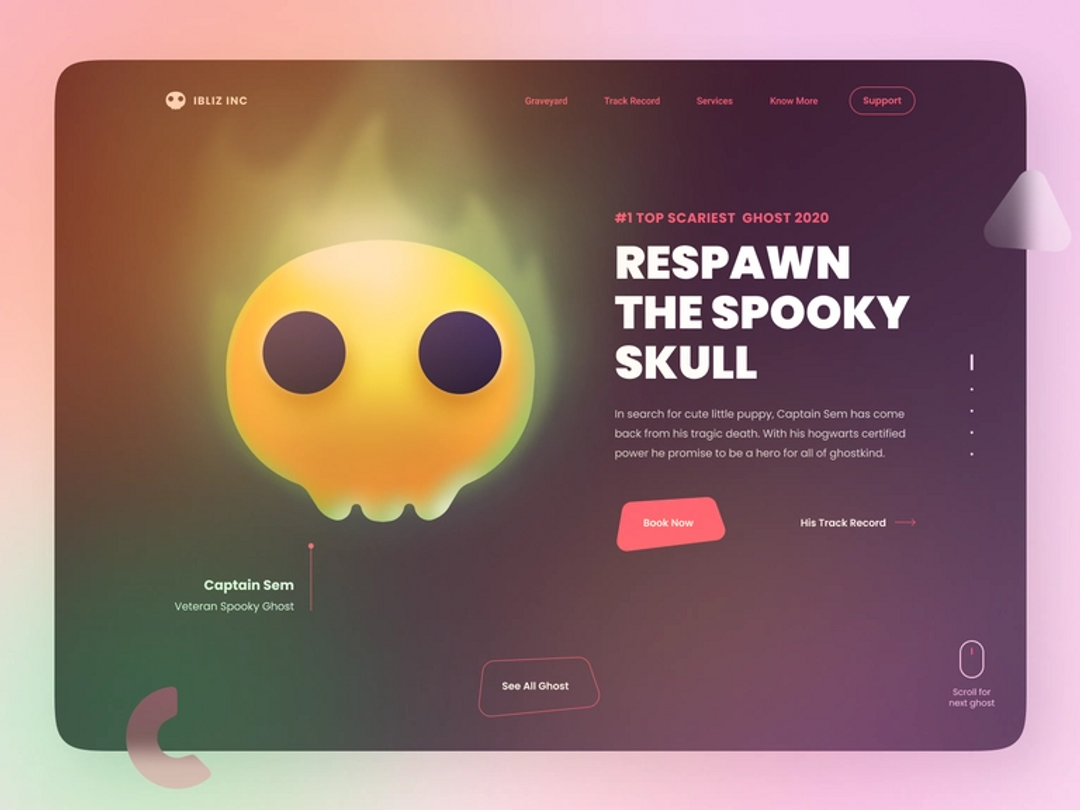 If you have a brick-and-mortar shop, you can boost your Halloween sales by creating this online residence for your brand. The landing page can have links and needn't direct customers anywhere else. The information should be minimal but valuable.
‍
4. Develop spooky social media posts
What better avenue than social media branding to take the message of Halloween forward? Create a social media presence consistent with the holiday theme and represent the brand's uniqueness. Your secret sauce lies in how you communicate visually and through text. Here's an excellent example of a Halloween post.
You could choose to have a single post announcing how your brand is bringing in Halloween or a series of posts with a common theme that looks great on your Instagram Reels and Stories. The key is to be clear in your communication.
‍
5. Introduce a limited-edition Halloween-themed product
With a candy or clothing business, you get the opportunity to customize products for a short period of time.
This little activity can play an essential role in boosting your Halloween sales. Create innovative designs with your product and a sense of exclusivity in how you advertise it. Your customers should be aware that these products are available only for a short period, increasing their chances of purchasing.
Brands that rely on heavy manufacturing and development may not be able to dabble in this strategy because it involves a complete product development cycle to be followed.
‍
6. Write a blog post about Halloween
This strategy is the most uncomplicated way to increase your Halloween sales, though it may have less impact than the others. Blogs help improve your brand's search engine rankings. With keywords like "Halloween" being used increasingly before and during the holiday, you stand a chance to feed into the fad and push up your SEO rankings.
Here's an example of how Pillsbury created Halloween recipe blogs and increased the number of hits they received on their website.
‍
7. Run Halloween-themed ads
Ads are a sure-shot way to boost your Halloween sales. Facebook and Google offer competitive rates for your ad campaigns. Since you are running the ads during Halloween, ensure that the ads are themed around the holiday. If you are new to advertising on Google, this video will set you on your exciting journey as an advertiser.
Define your target audience carefully and create communication that is clear, defining what's in it for them. You can create a series of ads that portray your products with a Halloween twist. You can try formats such as carousels, pre-rolls, banners, and text ads across Facebook and Google.
‍
8. Provide coupons and discount your merchandise
If your product serves a more significant need, you can create unique coupon codes that give your customers exclusive pricing advantages. You could also opt for a flat discount on your products as well. The "special discount" can be available for a limited time, which can spike your Halloween sales as customers rush to get their hands on your product before the validity of the discount wears off.
Be thorough with how you price your products during the discount period. You want to make losses before cutting it too close to making losses. Discounts work best when they attract a larger base of customers than usual.
Be clear in your communication about the offer being Halloween-specific by using visuals that denote the holiday and spelling out the terms and conditions.
‍
Halloween sales templates to promote your coupons
Searching for eye-catching Halloween sales templates? Choose any from our rich collection, customize it, and surprise customers with a spooky Halloween campaign. This is all possible with our cost-efficient Brand Plan, which provides you with personalized social posts for every season.
1. Nothing says "Halloween" like spooky pumpkins! You can use this template on Instagram and Facebook.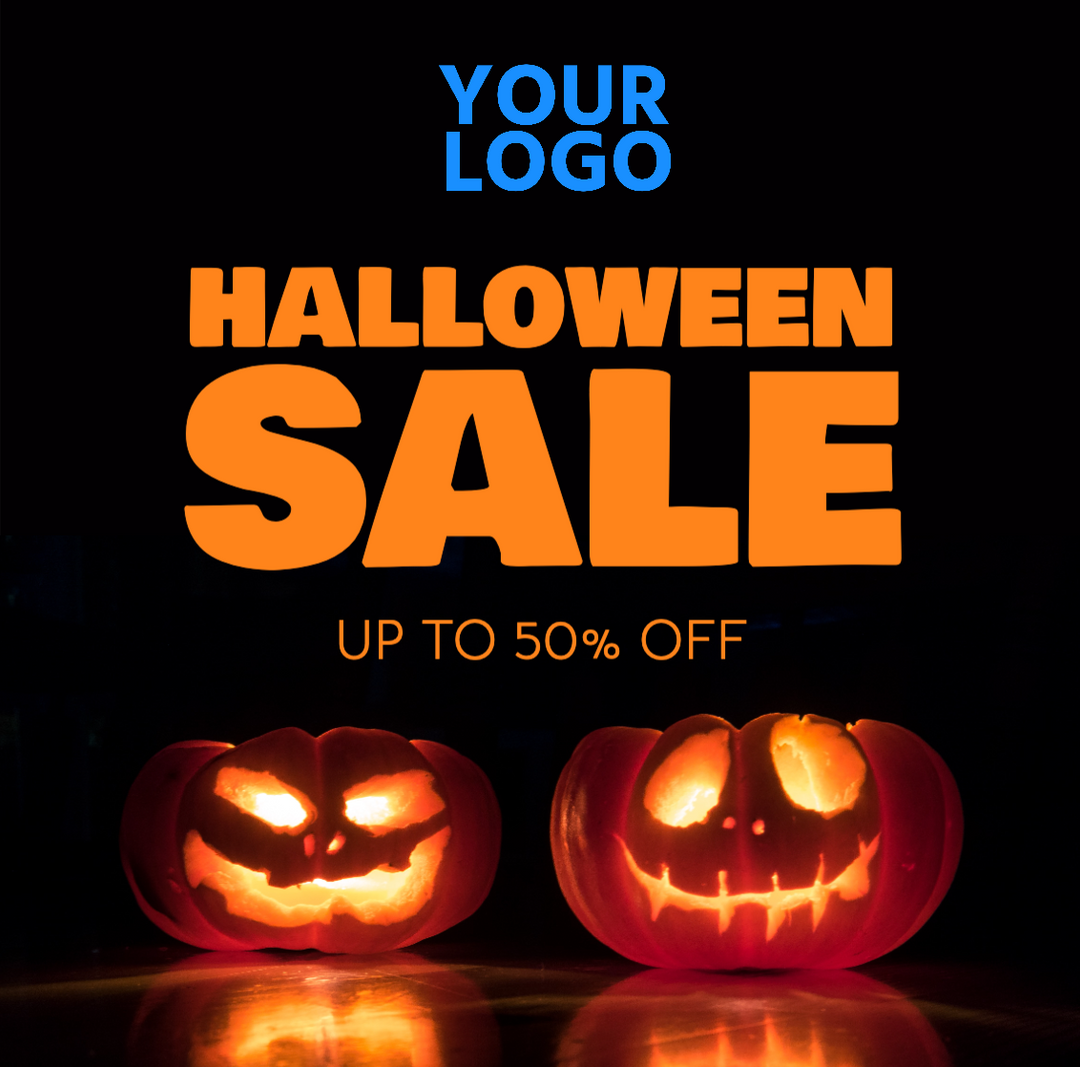 2. Who says Halloween designs can't look classy? Add a touch of elegance to your banners on Facebook, LinkedIn, and Twitter.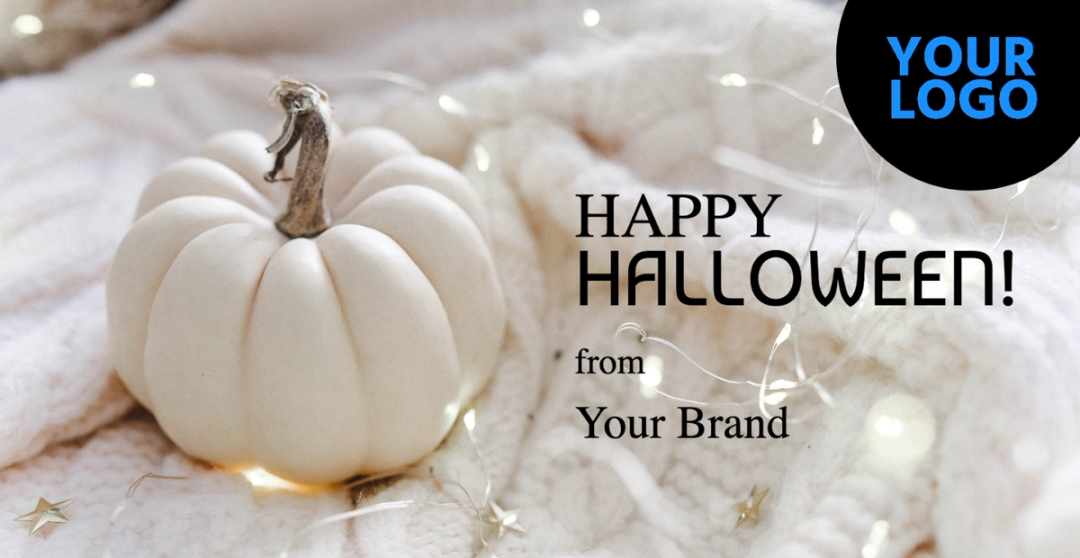 ‍
3. Promote your new discounted items on your Instagram stories and let the algorithm work its magic.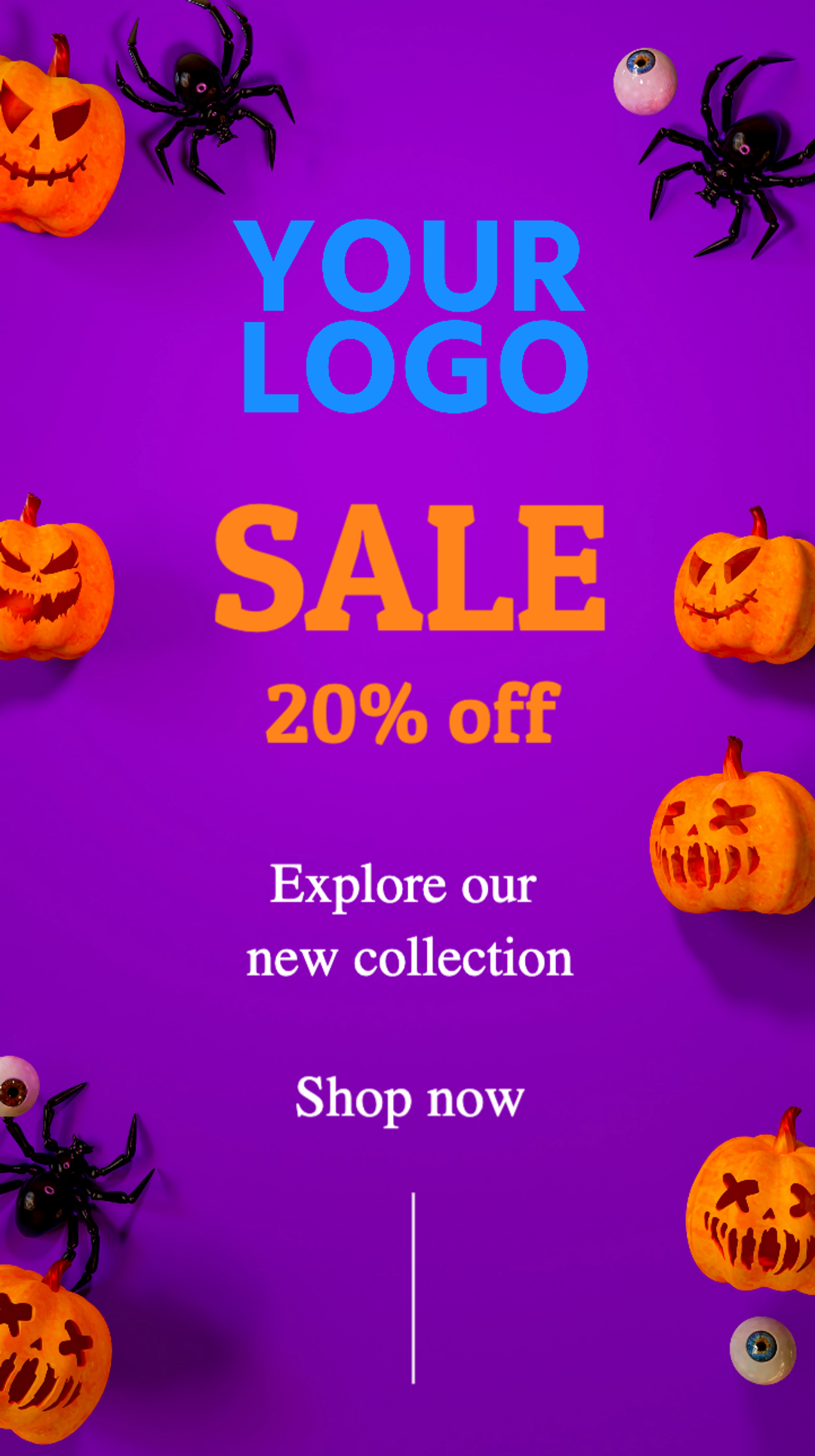 4. What could be more fitting than cobwebs? Post time-sensitive discounts on your Instagram stories to rake in all the sales.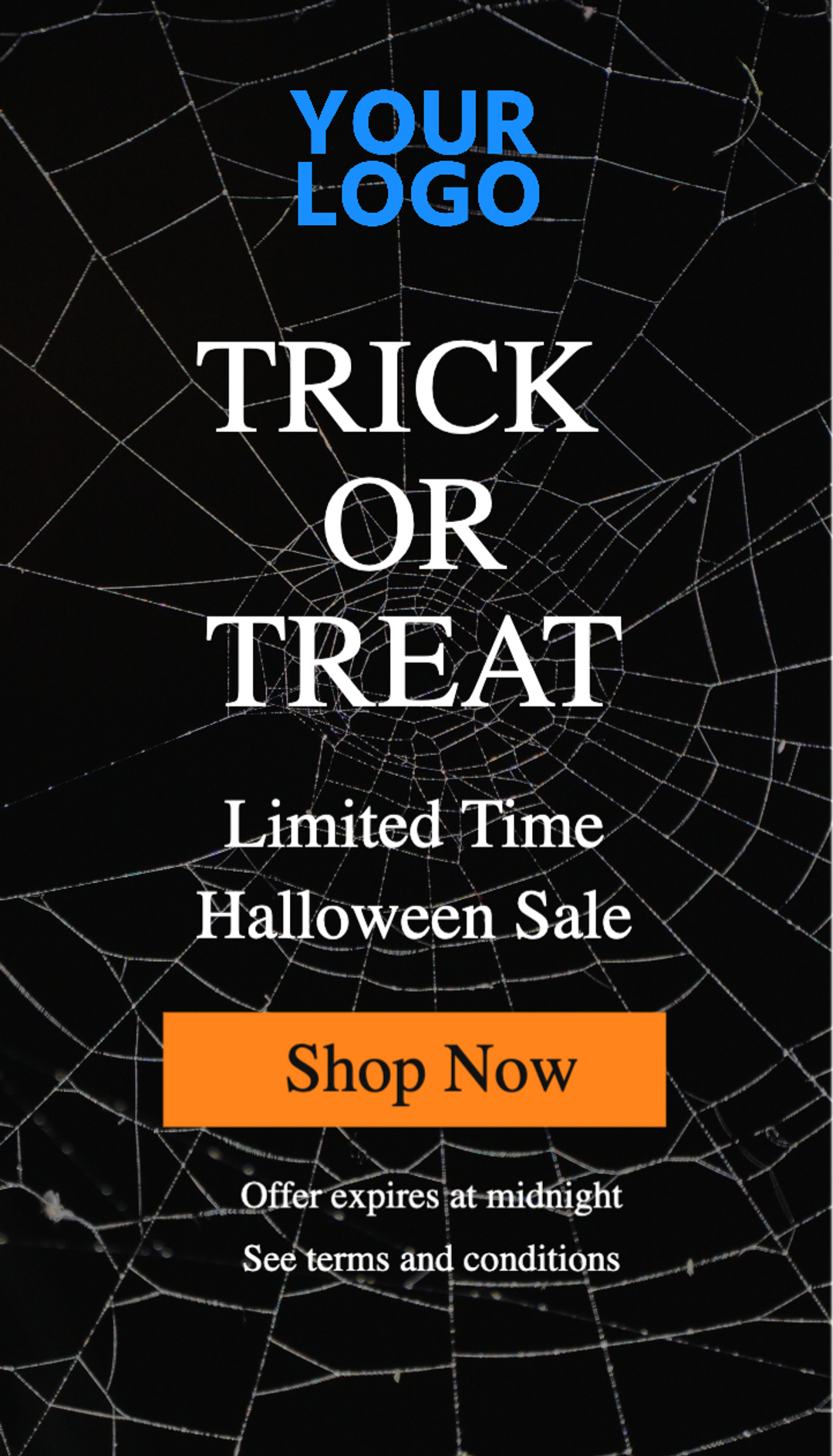 The Brand Plan is your brand-building best friend. For only $10/month, you have instant access to:
Business card maker
Email signature maker
Invoice and letterhead templates
Custom design tool (Stitch)
Brand showcase
Brand guidelines
Perpetual brand backup
Your Halloween marketing strategy (or ANY holiday marketing strategy) will be well taken care of with our affordable branding suite.
‍
Frequently asked questions about Halloween sales
What are some commonly asked questions about Halloween marketing ideas? Get your questions answered with these three FAQs.
1. When should you start advertising for Halloween?
The best time to start promoting Halloween is typically in September, but you shouldn't be scared if you miss that window entirely. You can still do it by midnight on Halloween.
2. When should a business decorate for Halloween?
Things like Halloween decorations and costumes, which require some advance preparation, may hit store shelves as early as September or late August. However, Halloween treats become more important in the weeks leading up to the holiday.
3. How can I decorate my business for Halloween?
Common Halloween decorations include the aforementioned jack-o'-lanterns, as well as skeletons, cobwebs, witches' hats, bats, spiders, black cats, ghouls, and bloody handprints.
‍
Bottom line
Like any other festive period, Halloween has every brand talking about how they are in the holiday spirit. They do this to be relatable to consumers and show their human side. It also allows brands to talk about their offerings without seeming too desperate to make a sale.
As a result, intensive brand marketing efforts put their names on the top of their customers' minds — an effect that reaps dividends months after Halloween. Wouldn't you like your brand to own this relatability?
By simply showing up in your customer's inbox dressed for the occasion, you can ensure that you're at the top of their minds. The next time they head to the store or online sales channel to buy a product (which they do more often during holiday seasons), your brand will be all they remember.
After all, no one wants to deal with the horrors of dipping sales.
Ready to design your free logo? Get started with our logo maker!