Our founder, Richard Lau, recently spoke with Mario Fachini about creating a logo that's aligned with the latest trends and adds long-term value to your business. You can listen to the podcast here and check out the key points from the talk below.
Importance of a good logo
When you're building a brand, you have a microsecond to transfer a feeling to your potential customer. You want to communicate professionalism, integrity, goodwill, great ethics, and most importantly, memorability. What often happens is businesses and individuals trying to communicate all this (and maybe more) through their logo design. So, they end up adding multiple elements and colours to their logo.
The secret, however, is when you can't take anything else away, that's when your logo is truly done.
As humans, we're bombarded with logos and media on an hourly basis. Go to any sports event--all you'll see is logos around you. As a consumer, there's an instantaneous connection when you see something and you just like it - or don't like it. There's a feeling you get, but you're not sure why.
So, when we were building our logo maker, we studied millions of logos to understand what is that feeling that they transfer. What is found is the exact opposite of what you might think. People overdesign their logos thinking they're accomplishing something when what they're doing is the exact opposite.
Take the example of Samsung's logo. It's beautifully simple.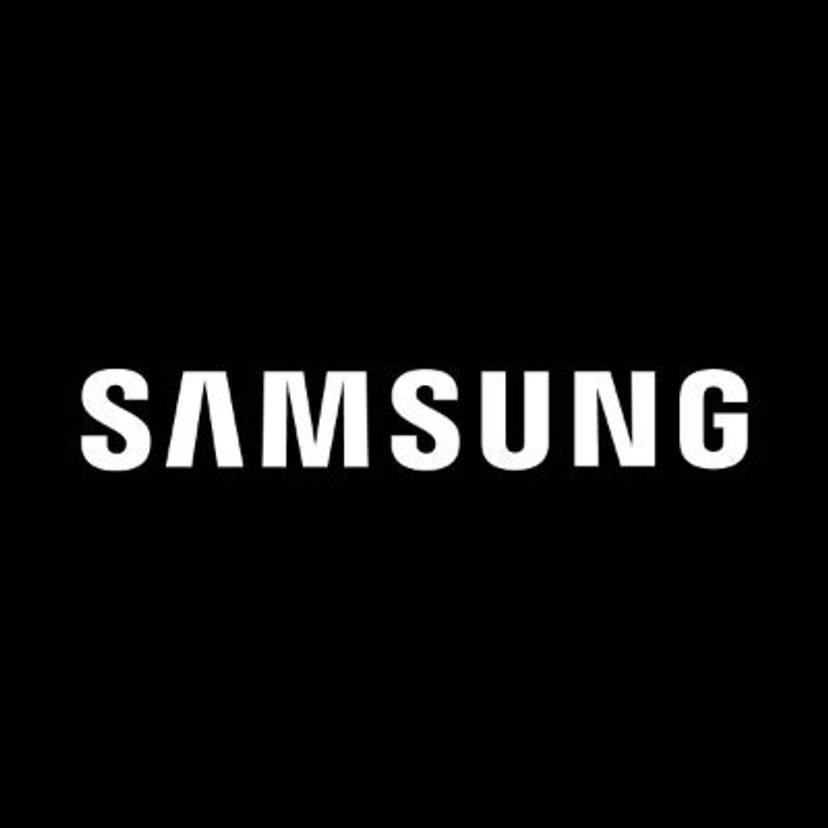 Or Cannon. There's no camera in Cannon's logo. If you ask someone on the street to describe the Cannon logo, 9 out of 10 times they'll say it has a camera in it. It doesn't.

On the other hand, consider the logo of your local plumber. Chances are they sat down with their friend and their logo has a wrench, a toilet, the state flag, a guy running (to show fast service) -all these different elements that they're trying to communicate. That logo ends up looking like a cartoon.
On the other hand, you have another plumbing service called A1 Plumbing and their logo is simple--one that reads A1 Plumbing in black and red colors to denote emergency and safety with a simple slogan that says "On Call 24x7".
It may seem that building that A1 Plumbing logo was a two minute job, but building something simple yet impactful, one that communicates the right message, takes time.
That's why when you come on LOGO.com and enter your business name you won't see all those crazy, distracting elements. We built our algorithm keeping human creativity in mind. When you try to create a logo on our platform, what you'll get is hundreds of clean, simple, effective designs because we know that works. We want to deliver value, something that will be truly beneficial for the customer.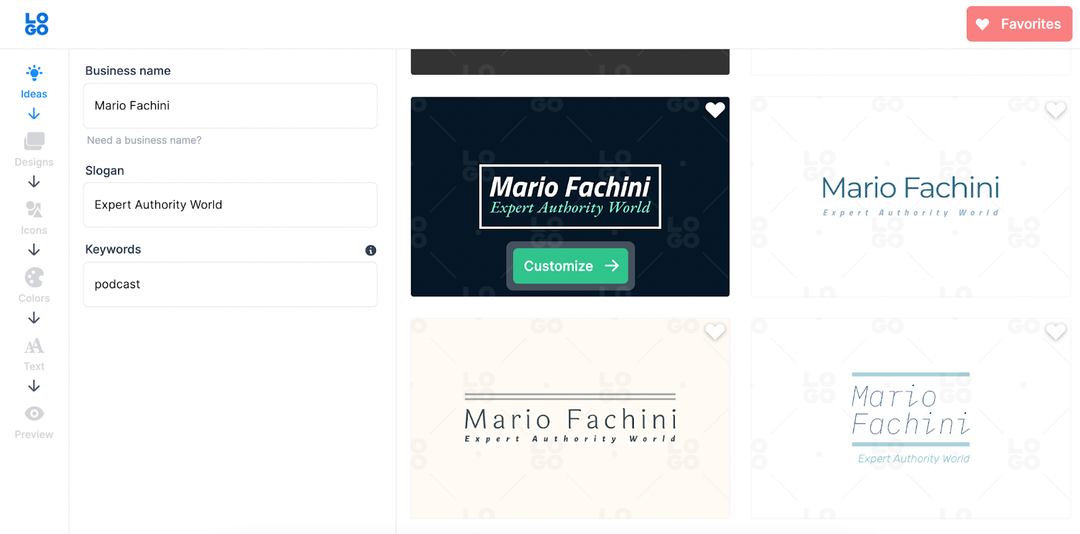 Typography in logo
Back in the day using descriptive fonts or having some form of calligraphy was common in logos. For example, if you look at Google's old logo, you'll see the 'G' was a bit stylised. Today, they have simple and clean typography.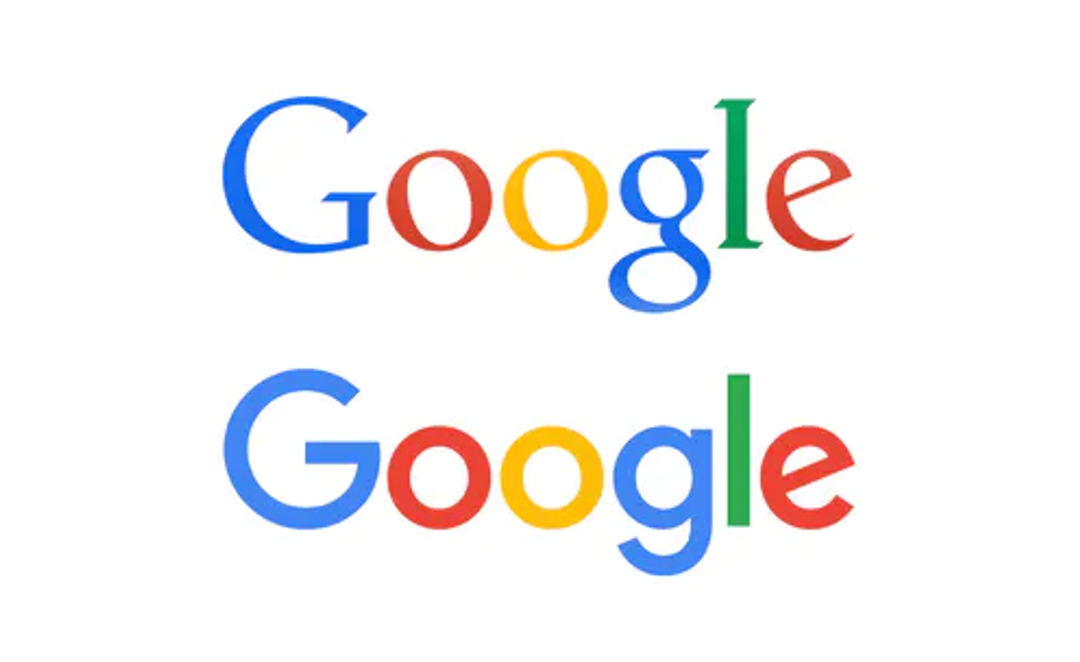 Same with Pinterest and ebay.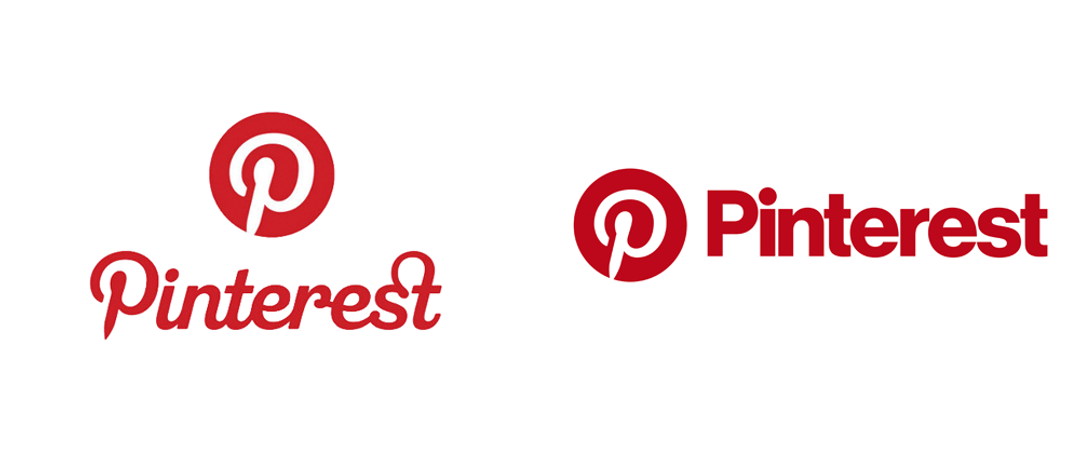 A few years ago, the understanding was that it takes 3 seconds to make an impression. But the current world is much different. Today, you only get a fraction of a second to transfer your name to the customer. So, if you use a complicated typography, chances are it might not work.
This is precisely why the designs and font availability on our logo maker has confines. The reason is to keep customers from making those mistakes. We've done years of research and development on our end and have studied what all the high-end companies have done.
Therefore, the logos you get on LOGO.com benefit from thousands of dollars worth of research to ensure that what you get is something that's aligned to the latest trends and will serve you well for years to come.
Lifespan of your logo

The lifespan of your logo depends on how far you are in your business journey. The aim is to get online as soon as possible. So, you can create a logo on LOGO.com to get started and once you have a few paying customers and your business has started gaining momentum, you can come back and edit that logo.
With our subscription plans, we give the option to edit your logo for free so that you can come back, reassess and get a logo design that will continue to serve you for years.
The imperfect action round
The fastest path to the cash is to get online?
Get yourself a website so that you can build your brand around your own property.
Biggest problem you see your prospects making and fastest way for them to fix it?
Over designing your logo and asking your buddy to do it.
Best way to maximise customer lifetime value?
Either do an upsell or build a subscription business.


Ready to build your logo? Check out our Logo Maker!