In today's interconnected world, the premise of brand-building gets increasingly broader and more hazy. You may be familiar with the term "brand," but do you know what it takes to build one?
Building a brand is a journey of self-awareness, conviction, and finding yourself in your business. Whether you're a CEO, a marketing expert, a freelancer, or even a regular joe, if you want to make an impact, you need to get your branding right.
Every business name and logo you see today is a product of labor-intensive branding.
The business card you received at that executive function didn't just appear out of thin air. Someone put immense thought and heart into its design before deciding to hand it out for the world to see.
As an entrepreneur, building a brand for your business is a never-ending effort. But know this: The companies that invest in establishing great brands have a substantial competitive edge.
While the rewards are sweet, the journey to get there rarely is. But we want to change that.
Branding can be fun, quick, and easy with #BrandInMinutes
With our Brand Plan, it's simpler than ever to #BrandInMinutes with our collection of professional branding templates and tools to help you launch the brand you've dreamt of for so long.
The only way to understand the impact of having a #BrandInMinutes is to take a dive into the stories of entrepreneurs who have had to make it happen on their own.
And Paige Arnof-Fenn of Mavens & Moguls is a perfect example of this.
We spoke to Paige about her journey in building her brand for Mavens & Moguls.
Hopefully, her inspiring story can inspire new entrepreneurs, such as you, to take the leap and get your businesses out there.
1. Tell us about your business.
I started a global branding and digital marketing firm 20 years ago. I did not plan on starting a company. I always wanted to go work for a large multinational business and be a Fortune 500 CEO. When I was a student, I looked at leaders like Meg Whitman and Ursula Burns as my role models.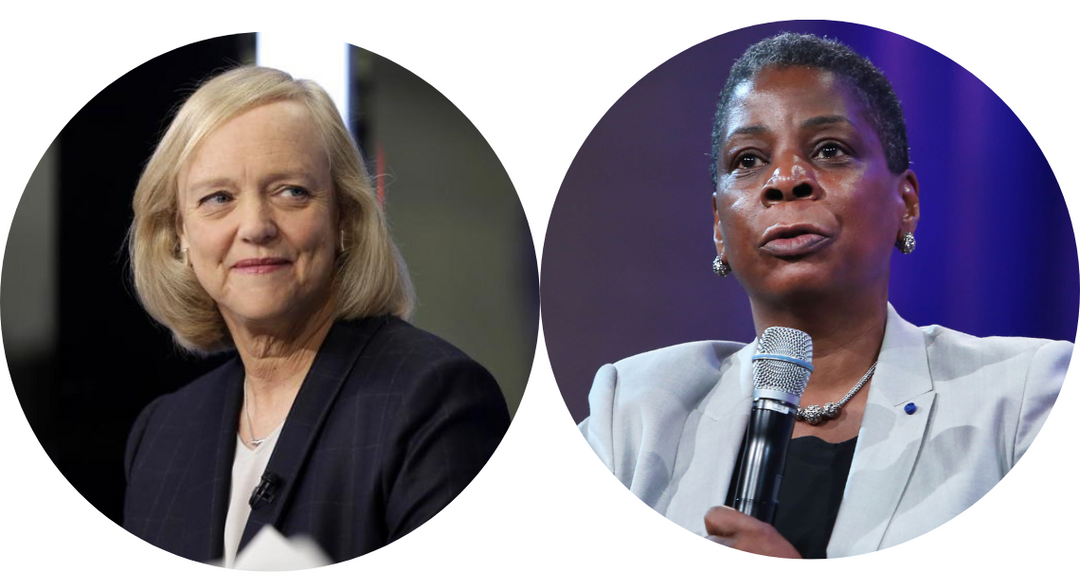 I started my career on Wall Street in the 80s and had a successful career in Corporate America at companies like Procter & Gamble and Coca-Cola, and worked at 3 different startups as the head of marketing.
I became an entrepreneur and took the leap right after 9/11 when the company I worked for cut its marketing. I had nothing to lose.
Being an entrepreneur provides me a platform to do work I truly enjoy with and for people I respect. Like most entrepreneurs, I am working harder and longer than ever, and I have never been happier. Working for yourself and building a business you started is incredibly rewarding and gratifying. It has been a lot of fun.
I joke that I am an accidental entrepreneur. I knew I had made it as an entrepreneur when Harvard wrote 2 case studies on my business a few years after I started it. We were very early to pioneer sharing resources on the marketing front (before my company, it was really only done with HR, legal, and accounting/finance).
2. How did you go about building a brand for your business?
We do a lot of branding work. The first step for a new business is to name it with a set of criteria. Here are possible criteria:
Versatility
"Sexy" (catches fire; engaging)
Sustainable over time
Looks good
Sounds good when spoken
Playful element
Beginning of alphabet if possible
Available URL (this can be a big challenge)
Once these are confirmed, then you can start the naming process. When I started the firm, I jokingly referred to the women as the Marketing Mavens and the guys as the Marketing Moguls.
In short, I gave them the working name Mavens & Moguls but never expected it to stick.
I did research over email with prospective clients, referrers, media, etc., and tested 100 names. Mavens & Moguls was on that list, and, to my great delight and surprise, it came out as a clear winner.
It has helped us be memorable and stand out from the pack. A designer friend of mine came up with our logo design. I wanted it to be fresh, fun, and playful without taking ourselves too seriously.

I recommend NOT spending money on things like fancy brochures, letterhead, business cards, etc. until you know your business is launched. I would say to put your budget into things that help fill your pipeline with customers. Getting your URL and a website up and running is key.
I created online stationery for proposals and invoices, ordered my cards online, and made downloadable materials as leave-behinds for people looking for more information to help me find clients more quickly.
I know other business owners who spent thousands of dollars on these things and found it was a waste of money. Your story will evolve as you find your market. You need to look professional and have a website to be taken seriously — but embossed paper with watermarks and heavy card stock is not going to accelerate your sales cycle.
Find those reference customers quickly and use them to get testimonials and referrals. There is plenty of time later to dress things up!
3. In your opinion, how important is it for a business to build a credible brand?
It is critical to be taken seriously and also to pass the sniff test as a professional, especially as a B2B service provider.
Is this a business you trust and would recommend?
Because I have a hyphenated last name, half the battle is for clients to be able to find you when they need your help. I have had clients tell me they could not remember anything other than my first name and one word of my company, so they googled Paige & Mavens and we popped right up.
I was at an event one day when a venture capitalist started waving in my direction and shouted, "Hi Maven!" across the crowd. Everyone looked my way, and we ended up getting introduced to a portfolio company that hired us!
Names contribute to your brand, and if nothing else, our business name is a great conversation starter, and getting into a conversation is all it takes to open a door.
4. How did you get your first customers?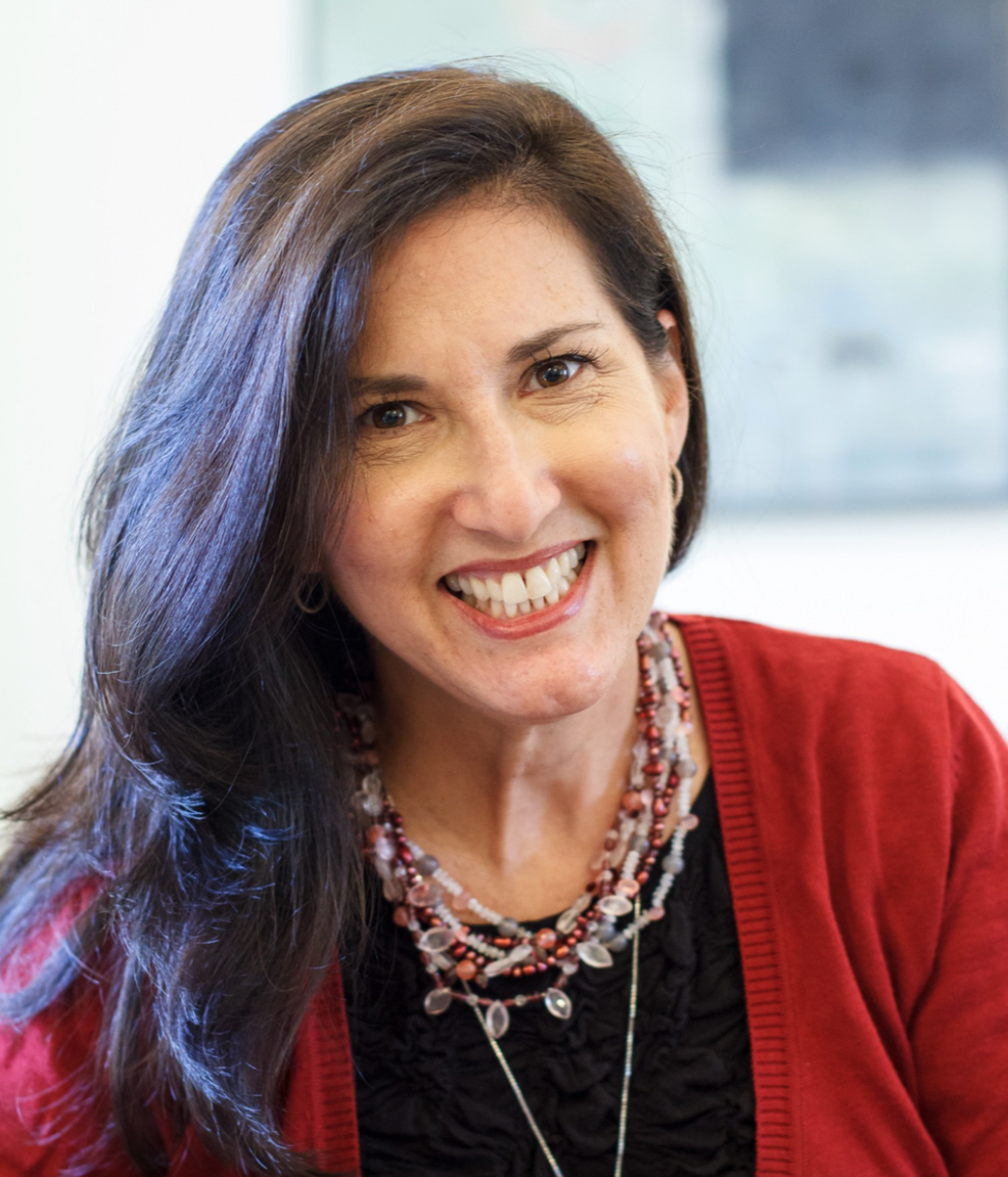 ‍
My first client came from a talk I gave to a professional networking group.
Someone from the audience came up to me after and made an introduction, which resulted in my first project a few weeks later.
It was a 1-year agreement for a 6-figure engagement which felt great that my talk was so well received and generated meetings and referrals as follow up, I knew I had a real business.
I still give lots of talks, and it is a great way to generate leads and business.
I think having a good reputation is incredibly important to building a strong B2B business.
‍
‍
Here are the lessons that experience taught me:
Do great work that people will talk about.
Give lots of talks and use examples from your experience. I do a lot of public speaking online and offline when not social distancing, host podcasts, and webinars, which leads to people talking about me online, tweeting, etc.
Join networking groups to meet people who are the multipliers in your industry. They talk to everybody and know everyone. They have large followings, so you need to connect with them online too.
Be active on social media so you can share your talks and content. Your followers can help spread the word.
Generate lots of fresh content that will push down any potential bad comments online.
Monitor your online data to shut down trolls and misinformation. There are several online tools to alert you of potential problems (some are free, others are for a fee).
It continues to be a great source of leads and has served me well.
5. What are your future plans with respect to building your business?
I have no idea where my business will go post-pandemic, but I am confident I have built a great foundation with interesting clients and colleagues who value communication and want to use marketing best practices to make a difference in the world.
It has been a circuitous route to get here, but as Steve Jobs said, "It is only looking backwards where you can make real sense connecting the dots in life." I believe I am on the right path and am going to follow it and see where it goes.
The lessons from the pandemic that will stay with me include my gratitude and appreciation for the simplicity of good food, nature, my inner circle, essential products/services, and health.
According to my experience, your network is your net worth, and your health is your wealth. Everything else is a distraction, so stay focused on what matters most!
Over To You
Branding has no exact formula to it, but we do know there are a few key characteristics impactful brands have in common.
And it might be tempting to look at the successful businesses and say "I'll take that brand, please!" But what makes a brand work is how it speaks to you.
What makes your business authentically you? Businesses that manage to be true to who they are, what they do, and why they do it are able to create lasting, evolving connections with their audiences. This authenticity is the core of your branding.
What are you waiting for? Shine bright and #BrandInMinutes today!
Start with a unique logo for your brand free of charge!