In today's interconnected world, the premise of brand-building gets increasingly broader and more hazy. You may be familiar with the term "brand," but do you know what it takes to build one?
Building a brand is a journey of self-awareness, conviction, and finding yourself in your business. Whether you're a CEO, a marketing expert, a freelancer, or even a regular joe, if you want to make an impact, you need to get your branding right.
Every business name and logo you see today is a product of labor-intensive branding.
The business card you received at that executive function didn't just appear out of thin air. Someone put immense thought and heart into its design before deciding to hand it out for the world to see.
As an entrepreneur, building a brand for your business is a never-ending effort. But know this: The companies that invest in establishing great brands have a substantial competitive edge.
While the rewards are sweet, the journey to get there rarely is. But we want to change that.
Branding can be fun, quick, and easy with #BrandInMinutes
With our Brand Plan, it's simpler than ever to #BrandInMinutes with our collection of professional branding templates and tools to help you launch the brand you've dreamt of for so long.
The only way to understand the impact of having a #BrandInMinutes is to take a dive into the stories of entrepreneurs who have had to make it happen on their own.
And Matt Fitch of iHaulJunk is the perfect example of this.
We spoke to Matt about his journey in building his brand for iHaulJunk.
Hopefully, his inspiring story can motivate new entrepreneurs, such as you, to take the leap and get your businesses out there.
1. Tell us about your business.
I discovered the opportunity in junk removal after a couple of years of trying out a few different service businesses in my early 30s. I started out mowing lawns with my 11-year-old son, trying to develop his entrepreneurial spirit at an early age.
When I saw that we could pull in $50 on a 30-minute lawn, I decided to put a little effort into seeing what I could do with it.
Lawn maintenance evolved into tree work, which was more skilled and higher-paying.
I spent a couple of years training to be an arborist and doing a lot of tree work, lawn maintenance, and random repairs.
I essentially became a handyman, doing whatever I could, and every once in a while, one of my customers would ask me if I could haul off some random junk for them.
Those jobs weren't sexy, and I didn't think they could be turned into a business, but I started seeing more requests for junk removal services as time went on.
I noticed that the jobs were very quick, similar in nature to lawn maintenance, but the profit margins were much better. I started doing more research about the junk removal industry, and I noticed it was much bigger than I had realized.
It turns out a lot of people have junk, and our society is trending towards living lives on-demand.
Living in a city like Austin, Texas, we have younger demographics, so that means there are a lot of younger people living in the city who have money and don't mind paying a little extra for luxury services.
One day, I sat myself down on my front porch, and I made a commitment to myself in January of 2015.
We had come up with the name iHaul Austin, and from that point forward, I was going all-in with my junk removal business and I wasn't going to do anything else. The following month, I turned down over $20,000 in work from proposals that I had been putting out over the weeks and months before.
Everything from tree removal jobs to fence repairs. I even had a client come back asking us for a $7500 fence installation. I turned all of it down so I could be available for same-day junk removal requests.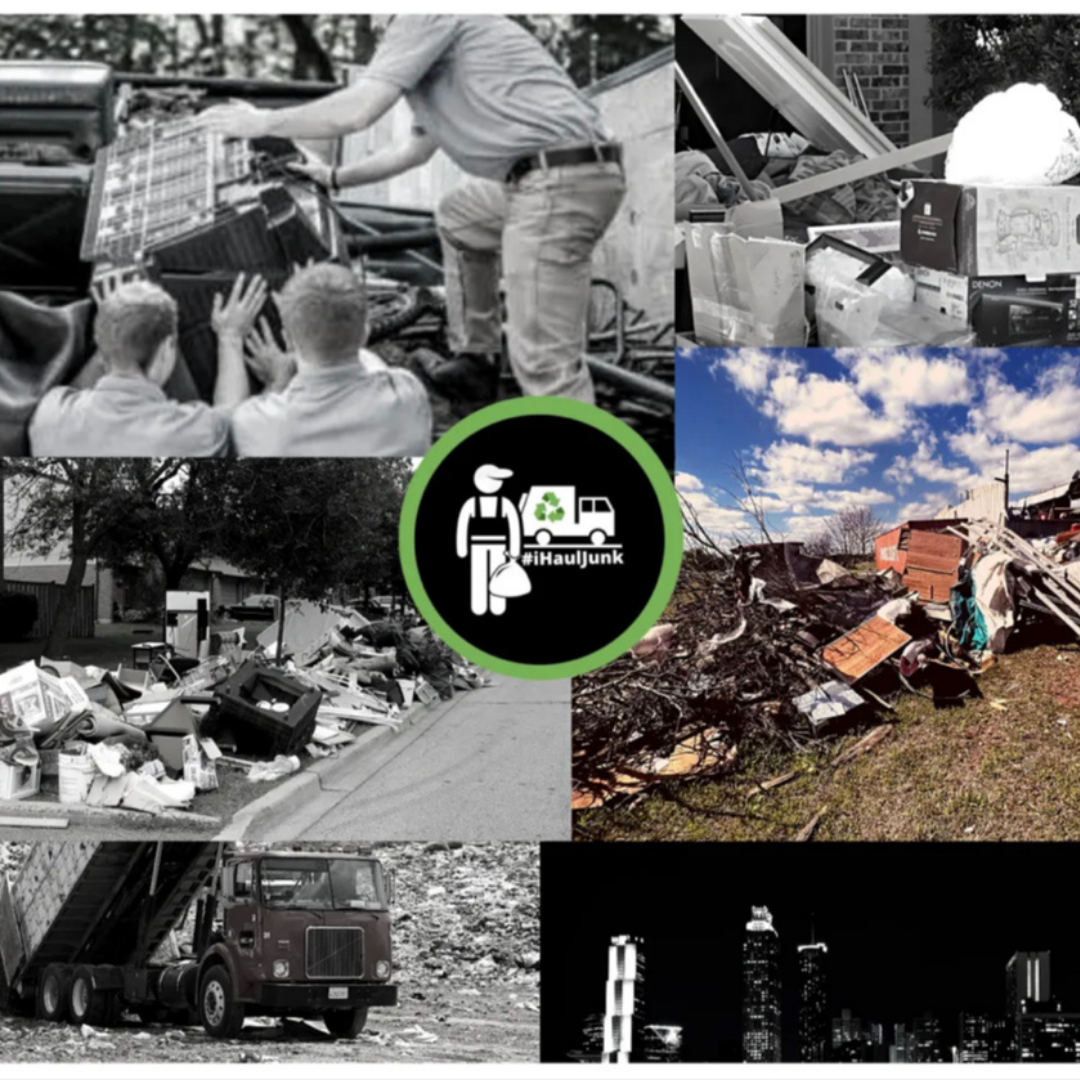 The junk removal industry is well-defined by the trend in our society towards living on demand.
More than half of our junk removal jobs come from same-day requests; people want their junk gone as soon as possible.
And these people don't want phone calls; they want everything online.
These are the same people who don't have vehicles because they live in the city, half of their meals come from Uber eats, and the massage therapist comes to their condo.
They are living on-demand lifestyles.
We cater to these people by offering our service online. Everything happens off of an app, and it's super convenient.
‍
2. How did you go about building a brand for your business?
When I first started out, I had no name and I would post ads on Craigslist offering affordable hauling services. Eventually, I decided on a business name and designed a website with a cheap site-builder tool on GoDaddy.
We were getting some jobs, but my logo was a white square with bold black font showing the URL, and the jobs didn't pay well.
I was a new business without a reputation, and I was offering affordable services to a target audience at the very bottom end of the junk removal pricing spectrum.
Over time, I came to realize that I needed to step up my game, and iHaul needed to be seen as the experts in the industry so that we could start offering our services to a more established target audience and increase our prices.
At the time, when I was first starting out, I wasn't aware of any tools or online resources. I was printing out generic ad flyers from word docs off a printer we found at a junk job.
Once I realized that there were websites out there and apps that I could download myself to help create professional-quality content, things got a lot easier.
I took free online courses on small business marketing, signed up with a few paid vendors, and downloaded some content marketing apps.
Now, I was able to create an actual logo that was professional-looking and told a story to our target audience in an instant.
We wanted to create a logo design that would attract the attention of property managers, realtors, wealthy homeowners, and local business owners looking for junk removal services online.
The logo had to tell a story about how we are local trash haulers who offer an eco-friendly junk removal solution. Additionally, we wanted the story to reach younger, higher-earning demographics online so we didn't include a phone number or even a website, just the #iHaulJunk.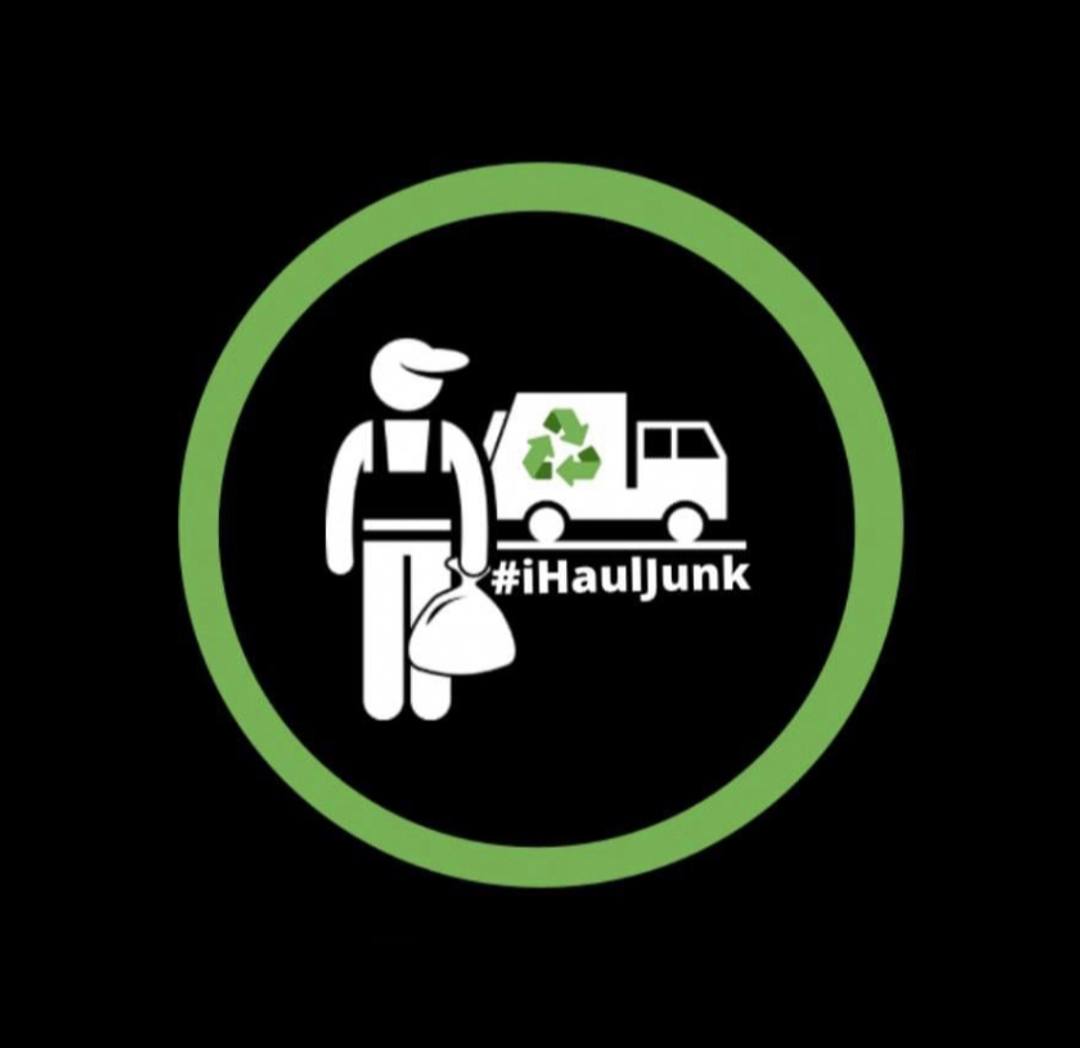 By applying the data collected over the years of operating iHaul, we are able to implore a comprehensive marketing strategy for the business now. We use the same logo across all platforms, and we outsource the printing of other marketing materials, like company shirts, business cards, hats, and other swag to online vendors.
If I had a chance to do it all over again, I would have hired a consulting agency to help me define our target audience and a marketing agency to design the logo and other marketing assets.
As a business owner, you need to be focused on growing your business from the inside by improving systems, networking, and making executive-level decisions. I know that I spent way too much time focusing on logo design and marketing in the beginning when I should have been applying my focus to other areas of the business.
3. In your opinion, how important is it for a business to build a credible brand?
Establishing credibility, professionalism, and authority are what will determine your level of success in business. Of course, you get the referrals and name recognition over time, but when you take a deeper look into the benefits of developing a credible brand, you see how crucial it really is.
There is a pricing spectrum where different people within your same audience group are going to be placed. It doesn't change the service you are providing, just the amount of money you are earning. You want to be targeting higher-end clients, and it is only credible brands that are able to reach the pinnacle.
4. How did you get your first customers?
When I first started out, I was printing Word Doc flyers off an old office printer I got on a junk job. Here's a list of some startup marketing tips I have used successfully; don't be afraid to get creative and try something new!
Company shirts, branded apparel, and other marketing ideas
When you're just starting up, this is one of the first things you can do to put yourself a couple of steps ahead of your other startup competitors. You need the professional look of branded company shirts. Get creative and put your business name in a logo and order the most affordable fancy polos or trendy t-shirts you can get.
Invest a little extra money and get some branded magnets or another thoughtful gift you can hand out to your first 100 customers in person. Thank them for their support, let them know you are just starting up, they will help spread the word for you I promise.
But they need to know your name, so you need to have a shirt with your name on it and something for them to remember you, in addition to the amazing service that you're going to provide them, of course.
Use a website like LOGO.com and you can get a legit logo for free.
Craigslist
The worst-paying jobs, but it works for now. And if you can stand out as a pro on Craigslist compared to the riff-raft, there are some good jobs on Craigslist. It's time-consuming because you need to post at least 5 ads a day, but for $25-$50/day, you can make a profit on Craigslist.
I was successful when I would post 10 ads a day spread out with a couple early, a couple late in the day, and 6 spread out between 10 p.m. to 4 p.m. When you're researching your competition on Craigslist, see who stands out when you look around and try to identify what it is they did well to attract your attention.
Don't copy them, but put a new spin on what already works. Don't try to reinvent the wheel, but you also don't want to copy your top competitor either. Don't stay here for long; it's just a foot in the door to get you ready for the better jobs to come.
Neighborhood door flyers
Don't underestimate the power of gorilla marketing. This isn't something you can do for very long because it's very time-consuming, but before you get your schedule filled up, it's definitely a good way to target specific neighborhoods and generally see immediate results.
Also, keep a stack of flyers in the truck, and every time you do a job, make sure you hand out 10 flyers to the closest neighbors. Trust me, neighbors talk and if you do a good job, you'll get calls from them.
Apartment complex walk-ins
Here's a super creative way I found to get a good job immediately. Once you have a business card, you'll drop them off with apartment managers, but there's a trick to getting same-day jobs at these places!
You can drive around and find smaller complexes, usually a little rundown, that have bulk items piling up around the dumpster areas. Walk-in and introduce yourself. Tell them you were passing by and wanted to offer a deal to get it all cleaned up for them. Keep looking and asking. You'll eventually get a yes!
💡 Note: Before you have your business completely set up, you need to stay away from large corporate-owned apartment complexes. They have stringent compliance requirements that you aren't going to be set up for from day one.
Look for smaller to medium size apartment complexes that still have an on-site manager that you can go in and talk to. They usually have a budget for maintenance like this, and if you can get it done for under $1000, there's a good chance they don't need to go jump through hoops to get it approved by corporate.
Social media marketing
At a minimum, you need business pages on Facebook and Instagram, but I would recommend setting up pages everywhere. Don't overlook this step; it's not 2006 anymore, y'all. Your top competitors are getting jobs on social media right now. You need to post 3 to 5 times daily on all the platforms. Be relentless!
Yelp ads
Create a free Yelp For Business account and set up your business profile immediately for jobs this week and to start building a reputation. You can have paid ads up and running on Yelp today.
Yelp is easy and it works. It's the biggest review site for a reason. And you need to start earning a reputation, and if you have ads on Yelp, you will get jobs and you will get reviews.
NextDoor ads
Similar to Yelp ads but not as popular. Less activity but the ads are cheaper than Yelp. I've had good luck marketing on NextDoor in Austin, and you can get your ads live today on ND.
💡 Note: Do not try to manage a Google Ads account unless you have extensive experience. You need a Google Ads specialist or you'll get sunk by the competition in that space.
5. What are your future plans with respect to building your business?
iHaulJunk is continuing to grow nationally. Over the next few years, I'd like to expand iHaul into new, smaller markets as more rural areas start to catch up to living life on-demand.
Over the last couple of years, I have developed myself professionally into a consultant, small business mentor, and coach and will continue to expand on that over the coming years.
Over To You
Branding has no exact formula to it, but we do know there are a few key characteristics impactful brands have in common.
And it might be tempting to look at the successful businesses and say, "I'll take that brand, please!" But what makes a brand work is how it speaks to you.
What makes your business authentically you? Businesses that manage to be true to who they are, what they do, and why they do it are able to create lasting, evolving connections with their audiences. This authenticity is the core of your branding.
What are you waiting for? Shine bright and #BrandInMinutes today!
Start with a beautiful, free logo today!