Are you thinking of starting a business on your own? These six industries will be perfect for you!
We've all been tempted by the idea of quitting our 9-5 jobs and starting on our own. Entrepreneurial dreams come in all shapes and sizes, from becoming the next big thing like the Jeff Bezos of the world to enjoying the small joys of life and pursuing our passions. For those who fall in the latter category, becoming a solopreneur is a convenient way of exploring one's penchant and acumen for business. Solopreneurs differ from entrepreneurs because they run their businesses entirely on their own without hiring additional staff or bringing other business partners on board. Occasionally, they outsource certain aspects of the job but are more or less in complete control of what they do and who they work for.

The reasons why people choose to strike out on their own as solopreneurs vary from person to person, from dissatisfaction in their current job to enjoying the freedom and flexibility that comes with being your own boss.
What do you need to become a solopreneur?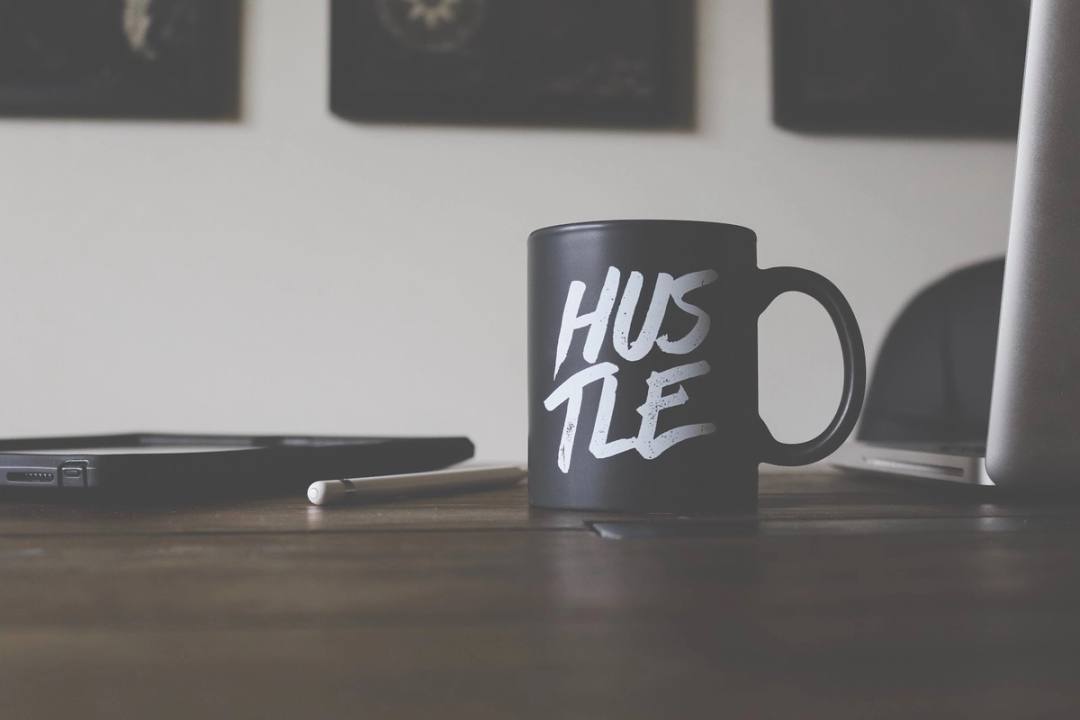 Becoming a solopreneur starts with a decision followed by a great brand. You don't need to worry about building a big brand with all the bells and whistles. All you need is a website with a great logo and a domain name. Most people undermine the domain name, something that happens to be the foundation of their brand. Today, with over 1200 new domain extensions such as.TECH, .STORE, .ONLINE, .SITE, .SPACE, and more, you can give your solopreneur brand a unique identity on the Internet.

If you're starting an online store, you can go with .STORE.
If you're offering coding services, you can go with .TECH.
If you're into graphic design, you can go with .SPACE.
If you're starting a consulting service, you can go with .ONLINE
The possibilities are endless...

While you take stock of your skills, experience, and passion, you should also narrow your sights on industries in which solopreneurs have the potential to thrive. Here are six industries that are amongst the most receptive to those who choose to work all by themselves and for themselves.

1. eCommerce
We all love online shopping because of how easy it makes our lives. But did you know that starting an eCommerce venture of your own is just as easy? All you need is to choose the right eCommerce model. To do so, research different eCommerce models with examples to find a solution that best fits your business needs and requirements. It's hard to imagine when you see global giants such as Amazon and eBay dominating the field, but the fact of the matter is that you can run your online store with whatever budget you have. You don't even need your line of products neither do you need to own a warehouse or look after your delivery. The most straightforward and most hassle-free way of starting your online store is dropshipping, a business model where you don't stock the items you are selling. Instead, you purchase the item bought by your customer from a third party that ships directly to your customer. Dropshipping is not a sustainable model in the long run, but it is excellent for people who are just starting and want to test the waters. If you want to start a pots and plants dropshipping business, you could create with a simple domain name such as www.potsandplants.store.

2. e-Learning
The pandemic has made e-learning the new normal, with schools and colleges conducting classes online and using school help desks to provide support. But e-learning has been a growing market since much before, and for a good reason. People want to learn things that they can use to further their career or fuel their passions, and they want to do it on their own terms, often from the comfort of their homes. According to statistics, the e-learning market is estimated to grow up to US$325 billion by 2025. If you think you possess the skills and expertise in a particular niche, creating an online course around it could be the perfect way to launch your solopreneurial venture. Whether it's social media marketing, small business financing, languages, or hobbies such as playing musical instruments, dance, or origami, creating online courses can be an excellent way for you to monetize your skills and interests. You can even upload your courses on learning platforms such as Udemy and Coursera and teach your course to people from any part of the world.Or you could start with your website on a domain name such as www.[your name].online or www.jacobwrites.space.

3. Health and Fitness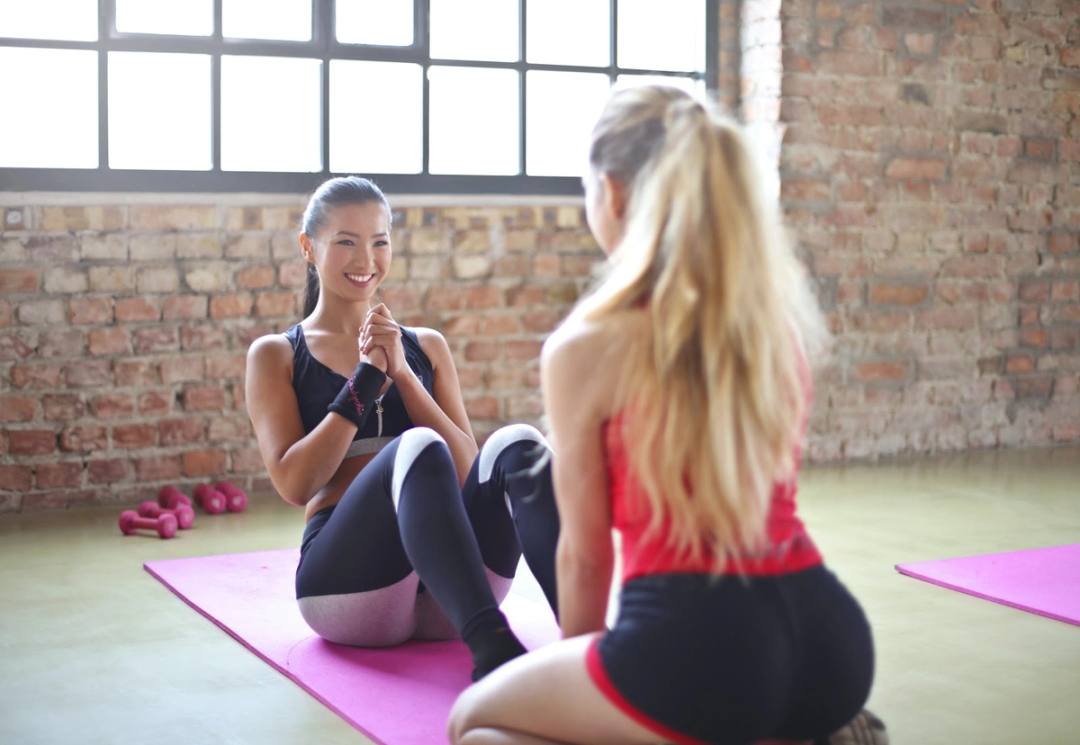 Staying healthy has always been a need, but as the pandemic took a toll on global health and forced us to stay at home, more people have now realized the importance of focusing on their well-being than ever before. Whether you have a background in nutrition or are a certified trainer, a yogi, or a dance instructor,--this is one industry where you can truly thrive as a solopreneur. Primarily, people often prefer one-on-one attention and a diet plan and exercise regimen that suits their requirements and availability of time and money. The best part is that you no longer need a studio space if you're in the business of staying fit. You can offer video consultations, conduct live classes on apps like Zoom or visit your clients at their homes or in parks to train them. Start with a simple website on a domain name such as www.fitteryou.site.

4. Food and Beverage
We all enjoy eating out, whether it's to celebrate a special occasion, catch up with friends, or to take a break from our cooking. While running a restaurant is a significant investment and is not easily manageable to do alone, you don't need a brick-and-mortar establishment if you want to break into this industry. The soaring popularity of delivery services and takeout has made it easy for aspiring chefs to share their foodies' culinary gifts. With a robust marketing strategy and a thorough understanding of what people want, you can start a small and successful business as a home chef. For instance, big cities have a growing population of young people who move there from different parts of the world and are often too busy to cook their meals. You can make their lives a lot easier by providing them with affordable, healthy home-cooked meals, the delivery for which can be outsourced to a third party. All you have to do to get started is set up a simple website on a meaningful domain name such as www.yumintum.store.

5. Content Creation
Every business needs content, whether it's a fashion brand or a trucking company. With the soaring popularity of content marketing (according to this 2020 study by Hubspot, 40% of the marketers surveyed say that content marketing is an essential part of their overall marketing strategy), this the right time for aspiring bloggers, graphic designers, and video editors to branch out on their own. Content creation skills are highly specialized, and most companies prefer to outsource such jobs rather than build their in-house teams. The best part is that companies of every shape and size are looking for content for their website, social media pages, and digital marketing campaigns, and not everyone wants to hire big agencies. As a solopreneur, the advantage of working on your own as opposed to being employed by an agency is that you have the flexibility of quoting your rate and can exercise complete control over the brands you work with. Build a website on a great domain name such as www.emilycontent.online and get started.

6. Consultancy
Suppose you've succeeded as an entrepreneur, contributed significantly to the company's growth that you were working with, or spent several years to gain expertise in specific fields. In that case, consultancy can be a lucrative solopreneurial option for you. People are always striving for success in all aspects of their lives and are often willing to invest in gaining the right kind of guidance from someone with relevant experience and reliable credentials. While consultancy related to business, finance, marketing, and human resources has been popular for decades, in recent years, there has been a surge in the growth of consultancy related to more personal aspects, such as image, spirituality, and relationships. The consultancy also allows you to interact with various organizations and individuals and contribute to your own personal and professional growth. To get started, register a domain name such as www.businessconsult.site and build your business from there.

Conclusion
Before you decide which industry is the best fit for you, do your research and weigh the pros and cons for each of them while also gauging your interest levels and expertise in them. While you start small, rest assured that you are free to scale into other revenue streams and diversifications as and when the time and resources permit.